Back in August, Mayor Steven Fulop and the Jersey City Redevelopment Agency (JCRA) announced the scheduled start of construction of the Berry Lane Skate Park, funded by the Tony Hawk Foundation, in addition to a new park pavilion. The day is finally here, with construction beginning as of this morning with a press conference to kick it off!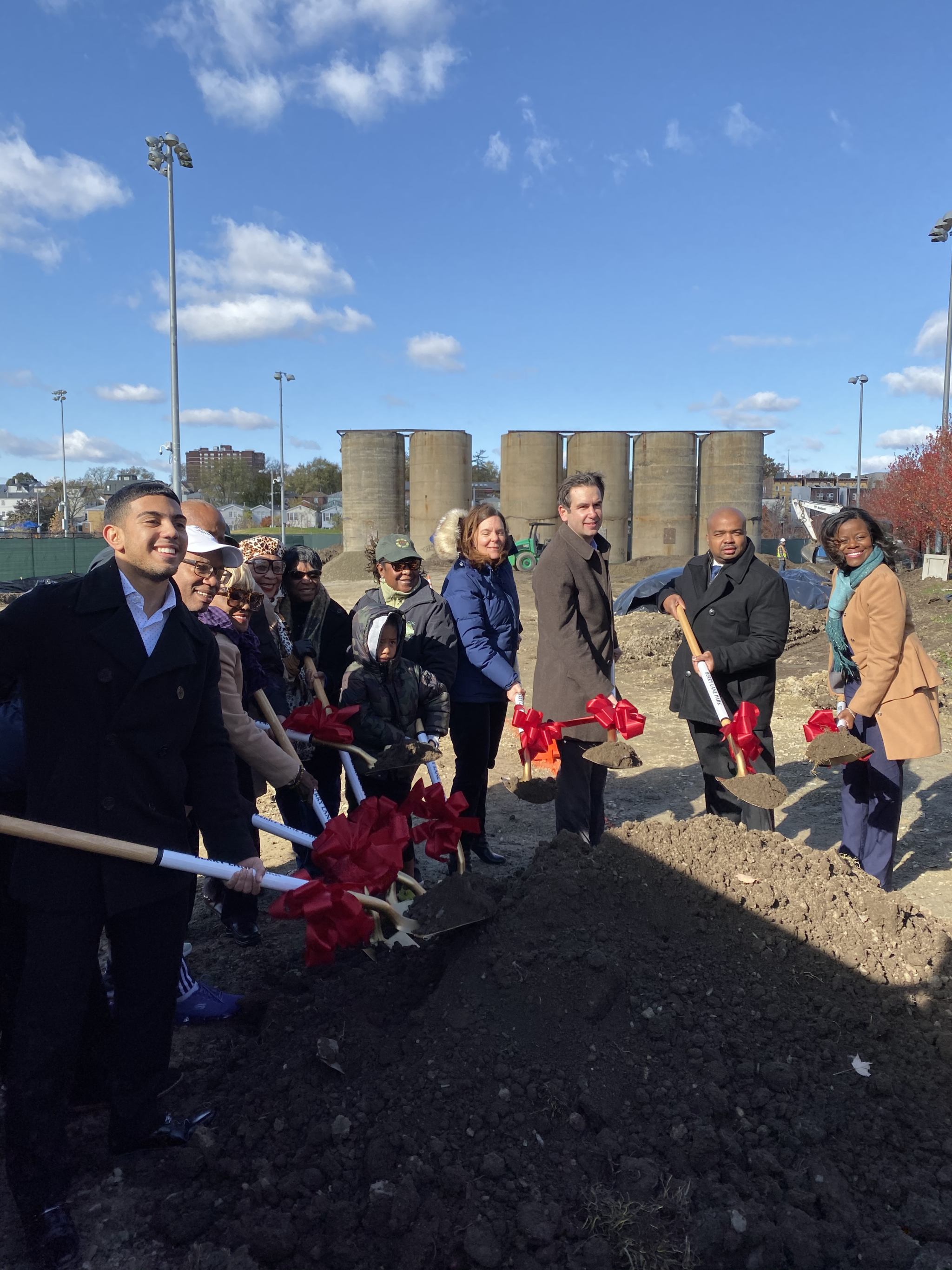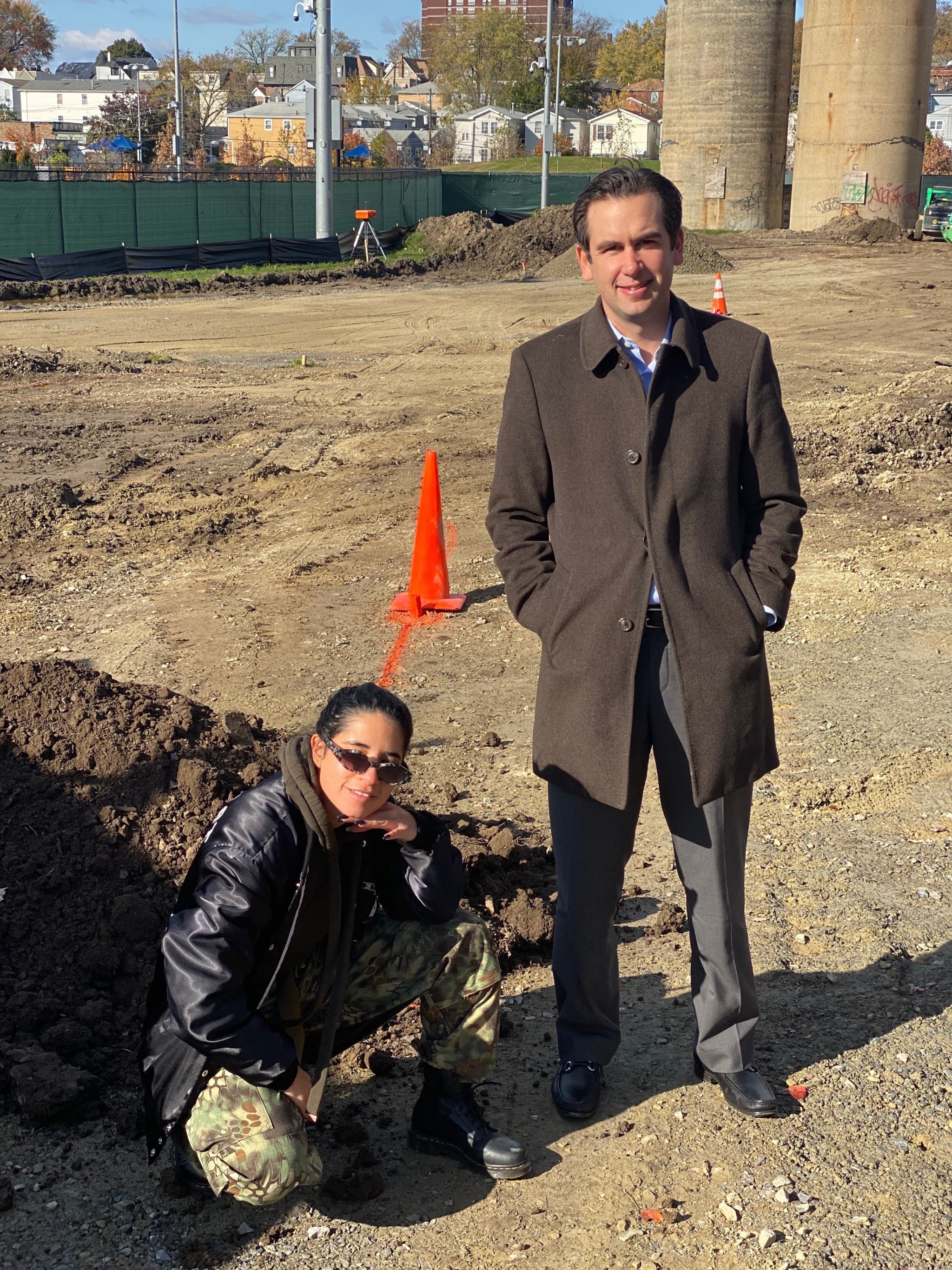 "It's incredible to see the transformation that continues to take place at Berry Lane Park, especially considering this 17-acre property was once filled with old rail lines, junk yards and auto repair shops," said Mayor Fulop. "With the new pavilion and skate park, Berry Lane Park will become the area's premier park as we remain committed to invest in the Bergen-Lafayette neighborhood."
Plans for one of New Jersey's largest state-of-the-art skate parks include: a lay back bank, hipped quarter pipes, a roller, A-Frame ledge combo, split level A-Frame with gap, three-stair rail, bump to ledge, kicker gap, flat rail over gap, clam shell, quarter pipe extension, pump bump, and will feature a backyard bowl at a 6-foot maximum depth with a 3,600 square foot circumference.
The new one-story masonry pavilion also being added to the park will include restrooms, changing rooms, utility rooms, a concession area and covered exterior terrace. At nearly 12,000 square feet, the skate park will be the largest in Jersey City and the first poured-in-place concrete skate park in Hudson County. Berry Lane Park, located in the Bergen-Lafayette neighborhood, consists of 17 acres of property that was once a brownfield of former rail facilities, junk yards, and auto repair shops.
"Berry Lane Park is on its way to becoming a state of the art recreational facility, so it is an exciting time to break ground on the latest phase of construction," said Diana Jeffrey, Executive Director of the JCRA. "The City has done a tremendous job in transforming acres of brownfields into useable open space for our residents and community to enjoy."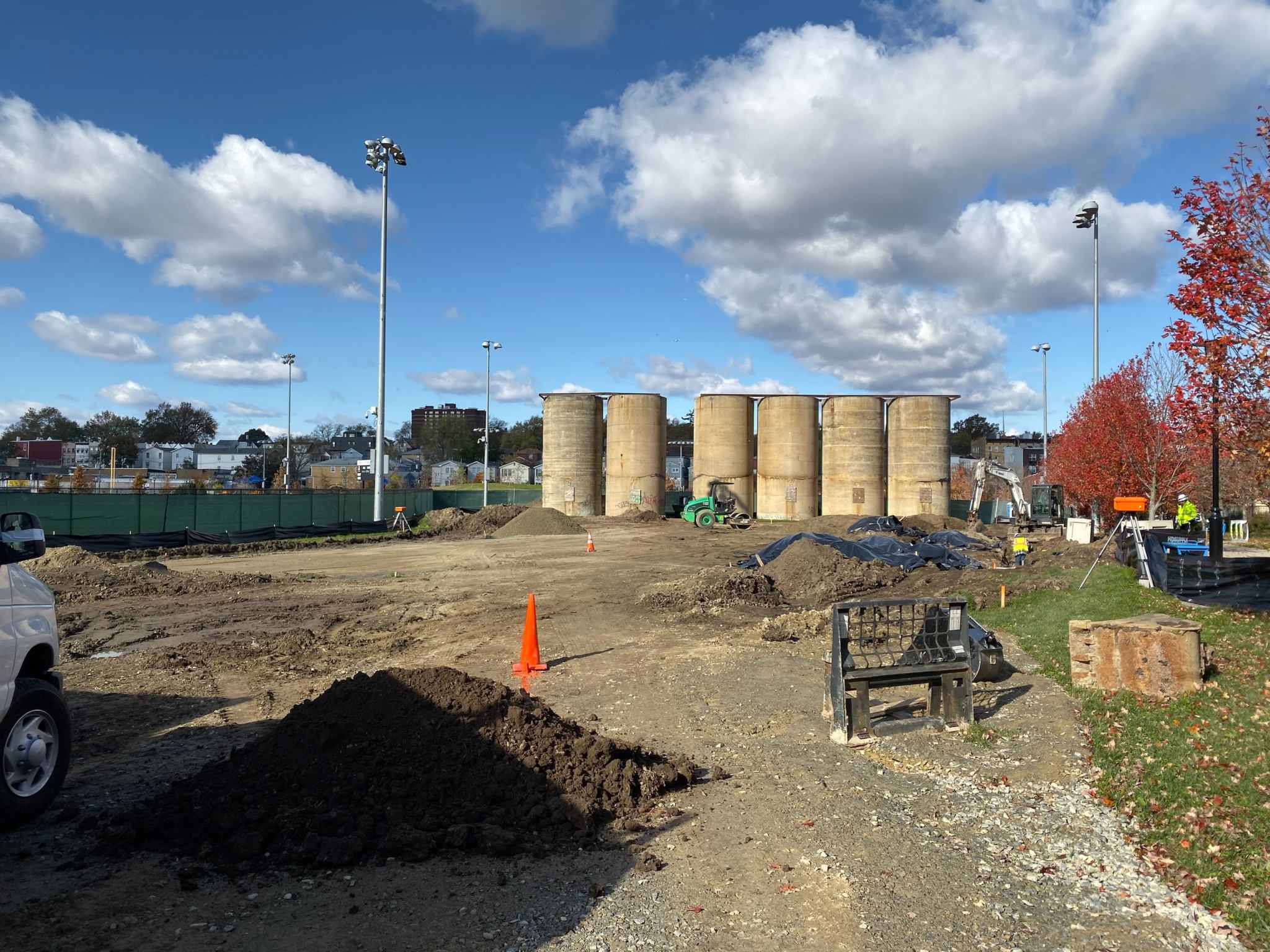 As previously reported, the park and its new features are set to be completed within the next 4-5 months and open to the public around spring 2020.