On Monday, July 15th at approximately 4:53 p.m., the JCPD Emergency Service Unit (ESU) responded to a call for a dolphin in distress within the shore line of the Morris Canal.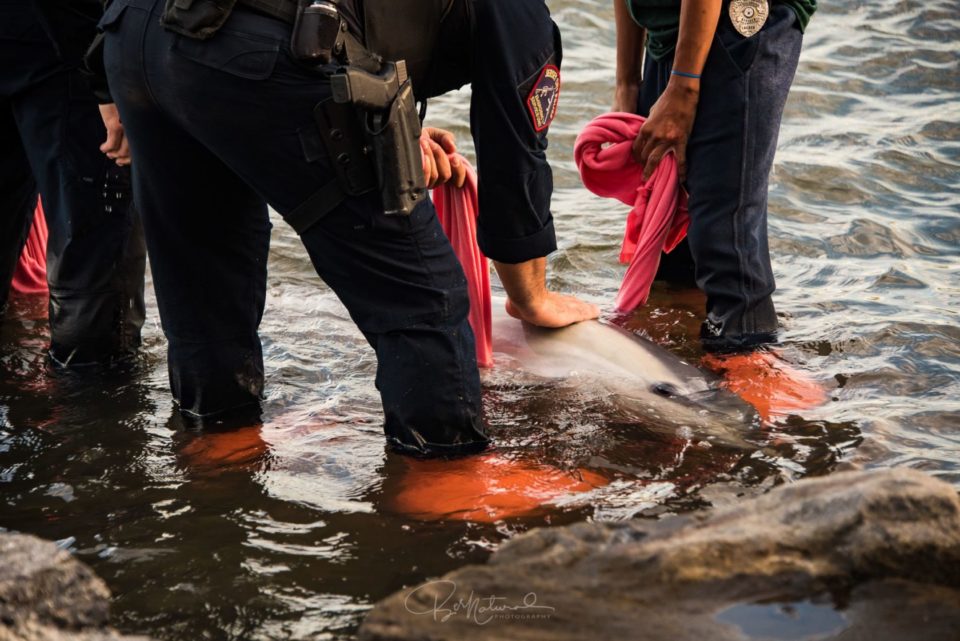 Upon arrival, the ESU officers were met by State Park Police and a Liberty Humane Society Animal Control Officer (ACO). The ACO was keeping the dolphin in place with a bed sheet in an attempt to keep it from crashing against the rocky shore line.
JCPD Sgt. Casey McKenna entered the canal and assisted with controlling the dolphin. When asked how he handled the situation, he said "calm breeds calm" and knew that in order for the dolphin to feel calm and safe, they had to handle the rescue in the same manner. The team was told to keep the dolphin in water and as wet as possible until the Marine Mammal Stranding Center arrived.
Officers secured the area and obtained equipment needed for the rescue and recovery. EMTs provided bed sheets to assist.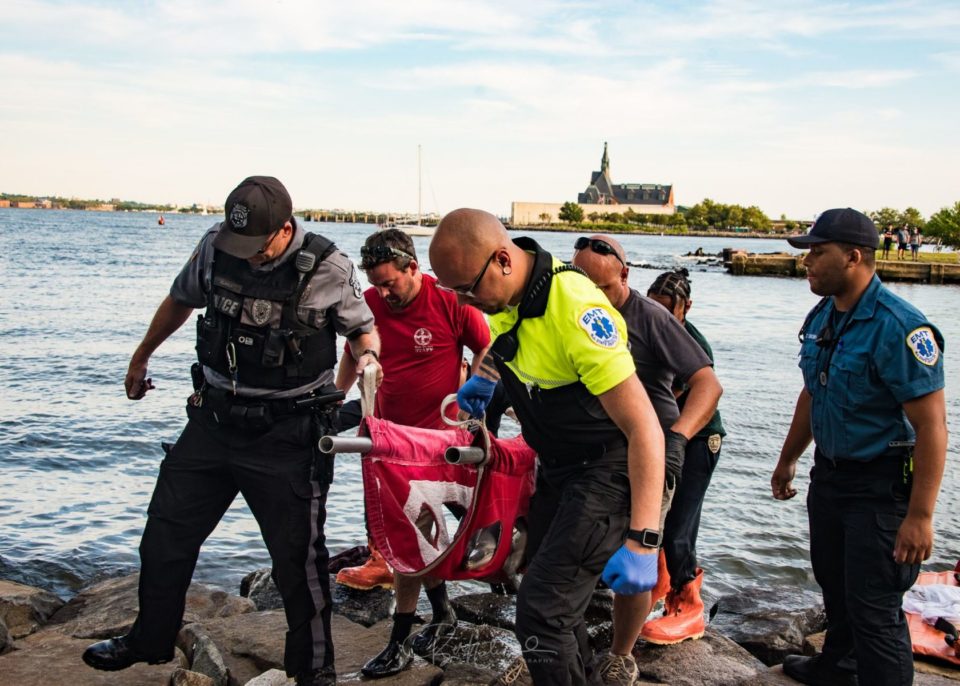 At approximately 7:10 p.m., Marine Mammal Stranding Center Staff arrived on scene and coordinated the recovery and transportation of the distressed dolphin. The dolphin was transported to the Marine Mammal Stranding Center in Brigantine, NJ.
Unfortunately, the dolphin did not survive.