Jersey City Free Books certainly lives up to its name.
"Free means you don't pay," says Anthony Olszewski, the organization's founder and life-long Jersey City Heights resident.
Located at 297 Griffith St, Jersey City Free Books has been in operation for nearly 10 years.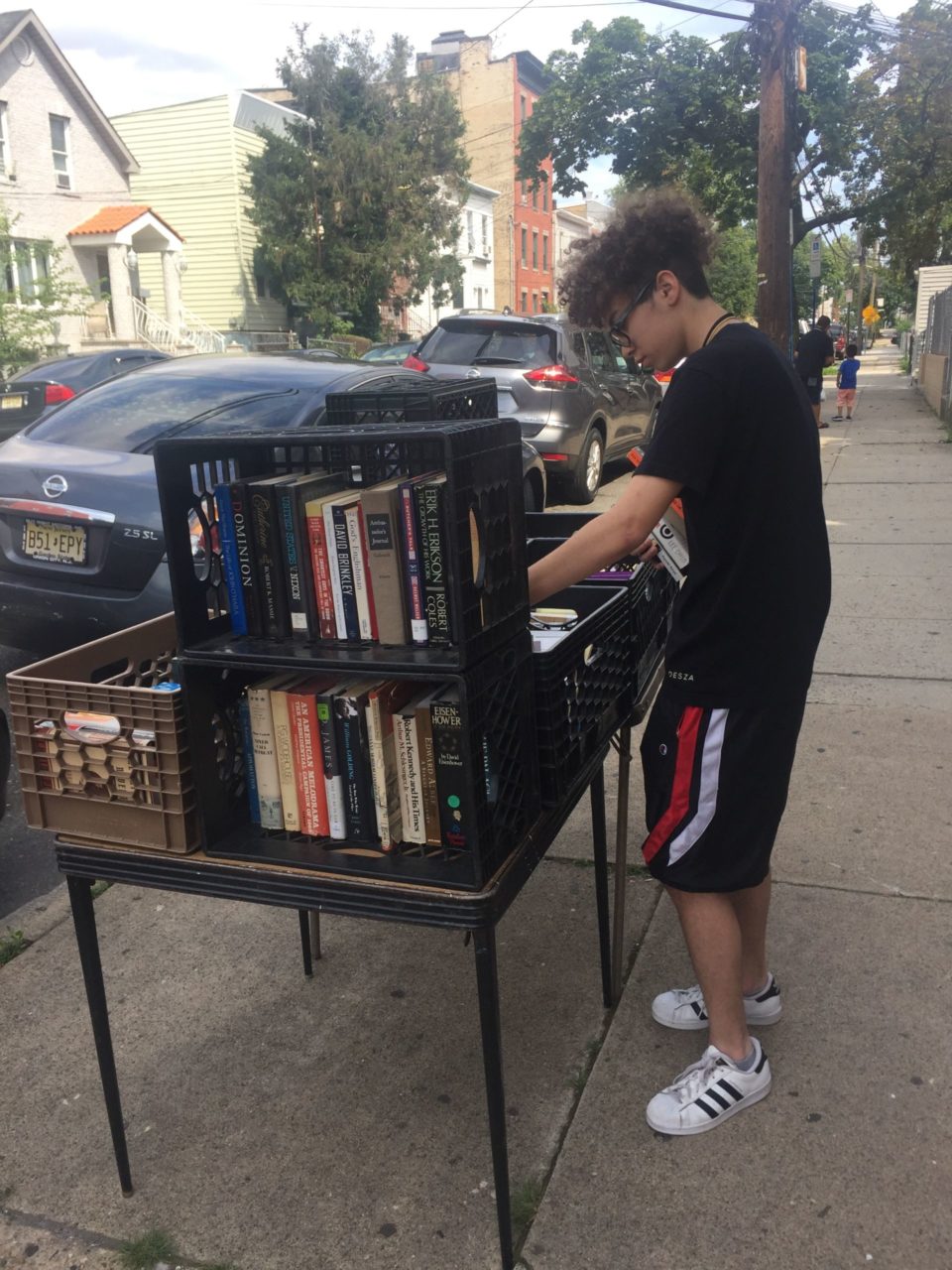 Olszewski, an avid reader and writer (check out his other projects here and here), started with a rack of free books in what used to be his computer-repair shop. At the time, he thought he was continuing a tradition—the free book rack in his local bagel shop had been discontinued by its new owners.  However, the community caught wind of Olszewski's endeavor, and Jersey City Free Books has been bringing literature, gratis, to local residents ever since.
Though it's impossible to keep a tally of how many books are currently available, there's an ample selection of both fiction and nonfiction books on a variety of topics. The inventory constantly changes, but Olszewski works hard to maintain quality.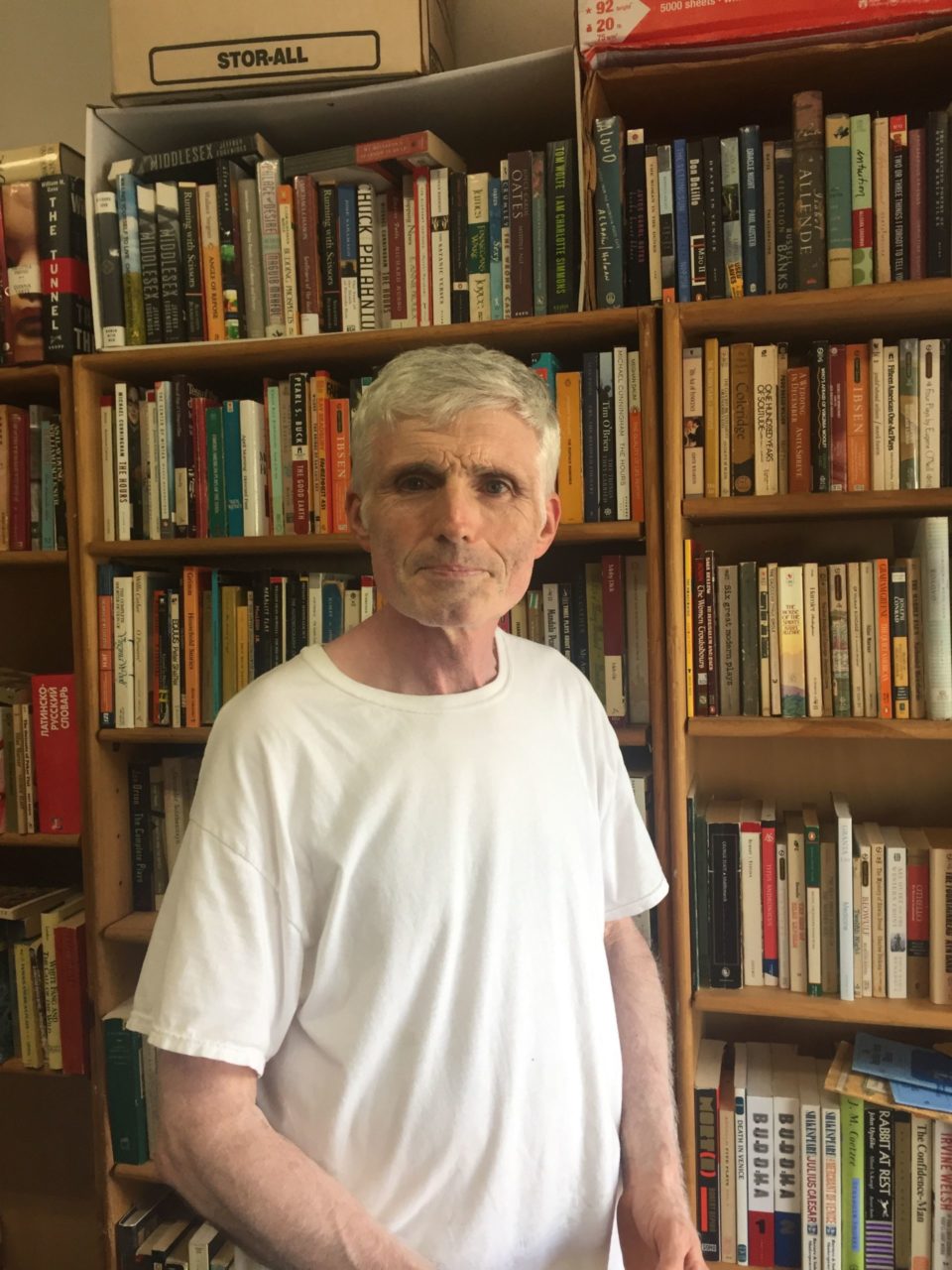 "There's a strong tendency for people to bring in less than highbrow literature.  Everyone has an aunt who just passed away and wants to get rid of all of her romance novels," he said. (I dropped off this and this—hope I made the cut!)
Right now, Olszewski says there's a dearth of nonfiction, specifically books on history, science and biographies.
"Celebrity biographies are not my definition of good nonfiction," he said.
Olszewski may have literary standards, but the community is all the better for it. It goes without saying that books, with an average cost upwards of $13, are a luxury for many. Thanks to Oslzewski, all anyone has have to do is make time to stop by Griffith Street to get their reading fix.
"During the school year lots of people will come in looking for a book they were assigned in class," Olszewski says, adding that it's one less item for the student to purchase.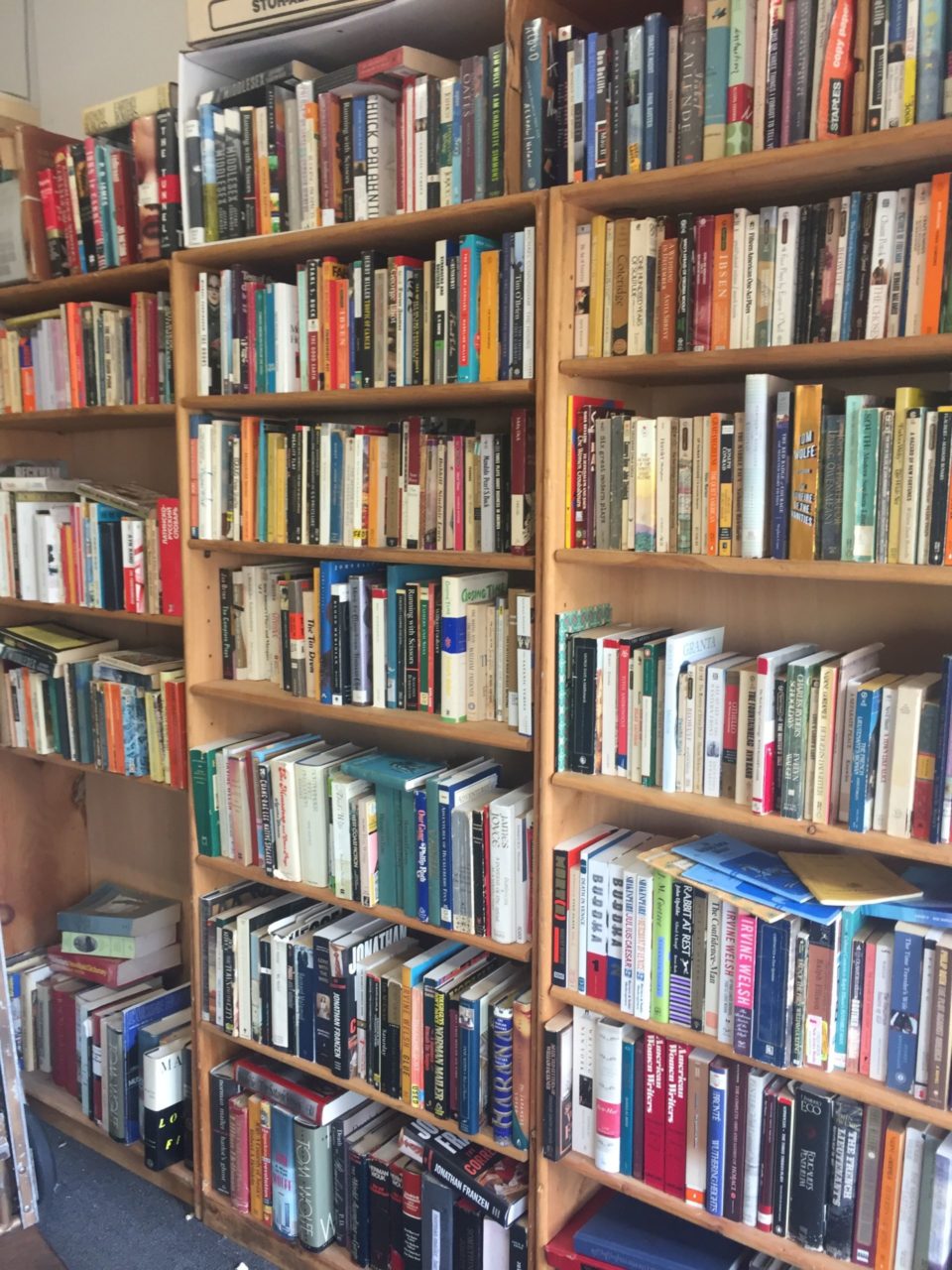 While the books are free, the rent isn't.  Late last year, a GoFundMe page was started to help with costs associated with running Jersey City Free Books.  When I bring it up to Olszewski, he says that he definitely appreciates the help but doesn't want anyone to feel obligated. He promises to keep Jersey City Free Books running as long as he can.
"Joe the Barber [his landlord] is 86, so who knows, maybe I'll be here for another 25 years," he says with a chuckle.
Jersey City Free Books is opened from 2 p.m. to 6 p.m. Friday, Saturday and Sunday.
Book donations are by appointment only.
Learn more at www.jerseycityfreebooks.com or www.facebook.com/JerseyCityFreeBooks.