Hudson County Clerk Junior Maldonado is launching a social media campaign to have more outreach to the general public. This includes Facebook, Twitter, Instagram, YouTube, and LinkedIn.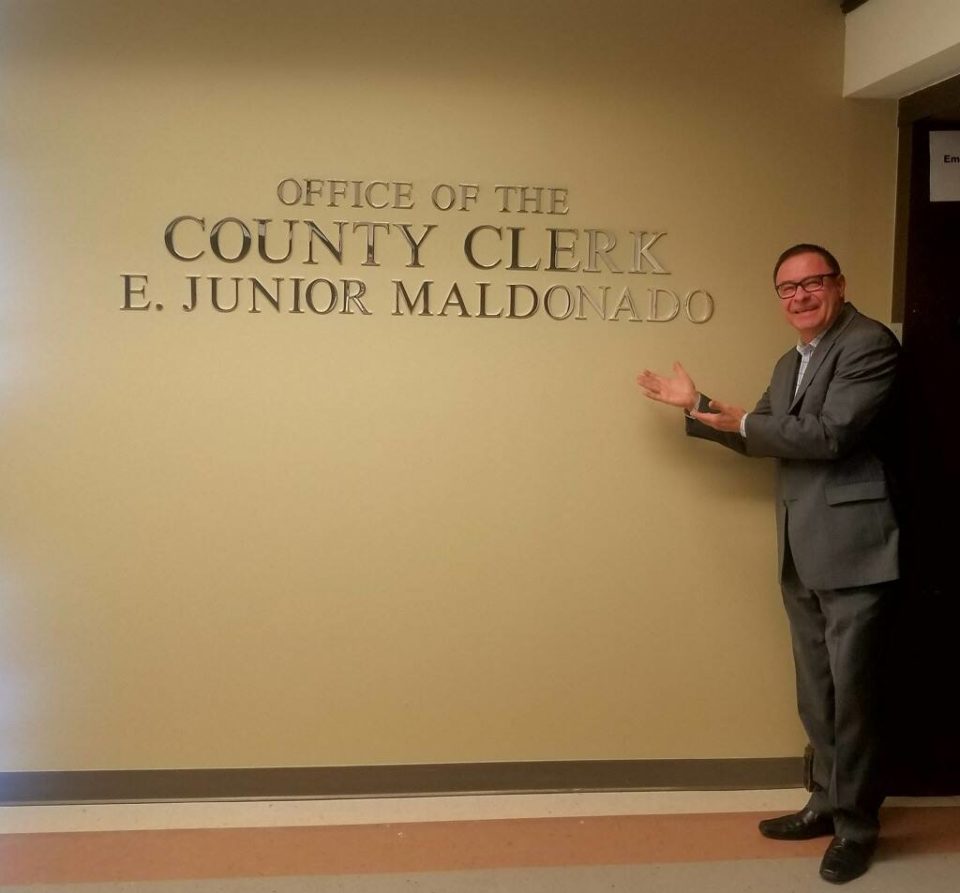 The roll out of this campaign is meant to highlight the several services offered by the County Clerk's Office to make those services more accessible to the community. This includes:
Passports: First-time Passport Applications, Passport Books & Passport Cards, On-Site Passport Photos and Naturalization Records.
Public Records: Notary Oaths, Filing of Business Trade Names and Dissolutions, Filing of Religious Non-Profit Organizations, Filing & Discharge of Construction Liens, Filing & Discharge of Physicians Liens & Medical Licenses, Filing of Transfer Inheritance Tax Waivers, Resident County ID Cards, Senior ID Cards & Veteran ID Cards, Issuance of Peddler's License.
Computers are also available for members of the public to research through microfilmed records, and recording ledgers, which date back to the 1940s.
Elections: Issuance & Acceptance of Candidate Petitions for County and/or Special Elections, Ballot Drawings, Sample Ballots, Vote By Mail Applications, Overseas Voting Applications, Tabulation and Certification of Election Results. Download the mobile app: Hudson County Votes now available on Android & Apple.
Archives & Records Management Office: A service arm to the Clerk's Office overseeing the management, storage, preservation and conservation of County archives and records that have not reached their end of life retention schedule. Training and consulting services on Archival Records Management to the County and municipal departments along with the County Administration to assist with digital infrastructure to eliminate paper records.
Weddings: Officiation of marriage ceremonies
If anything listed above is a service you're in need of, you can reach out to the Hudson County Clerk through their social media platforms:
Facebook – Profile. | Facebook – Public Page. | Twitter | Instagram | LinkedIn | YouTube
You can find more information on hudsoncountyclerk.org.