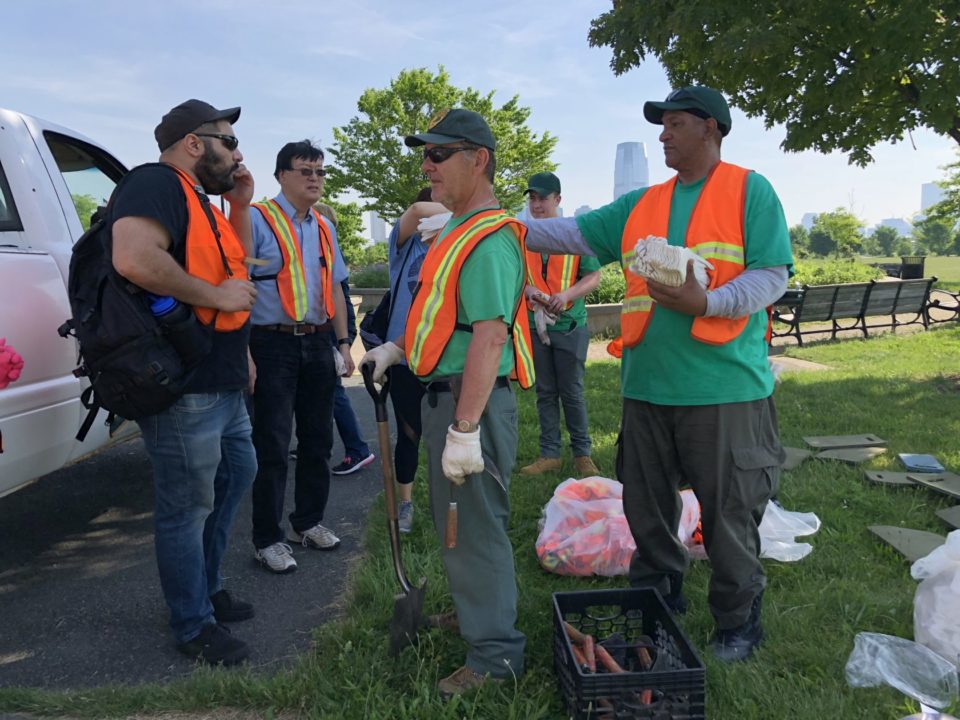 This Saturday, I took part in the Friends of Liberty State Park volunteer gardening program to beautify Liberty State Park.
Every Saturday from 9AM to noon, you can volunteer at the park during all seasons and help plant, weed, and mulch! I arrived on time to find a group of people waiting to start gardening. It was such a beautiful day and I was so excited to exercise my green thumb.
We were given all the tools necessary and the park gardeners told us what we needed to do. I really love it! It was so relaxing and such a great way to start a beautiful Saturday. I highly recommend doing this!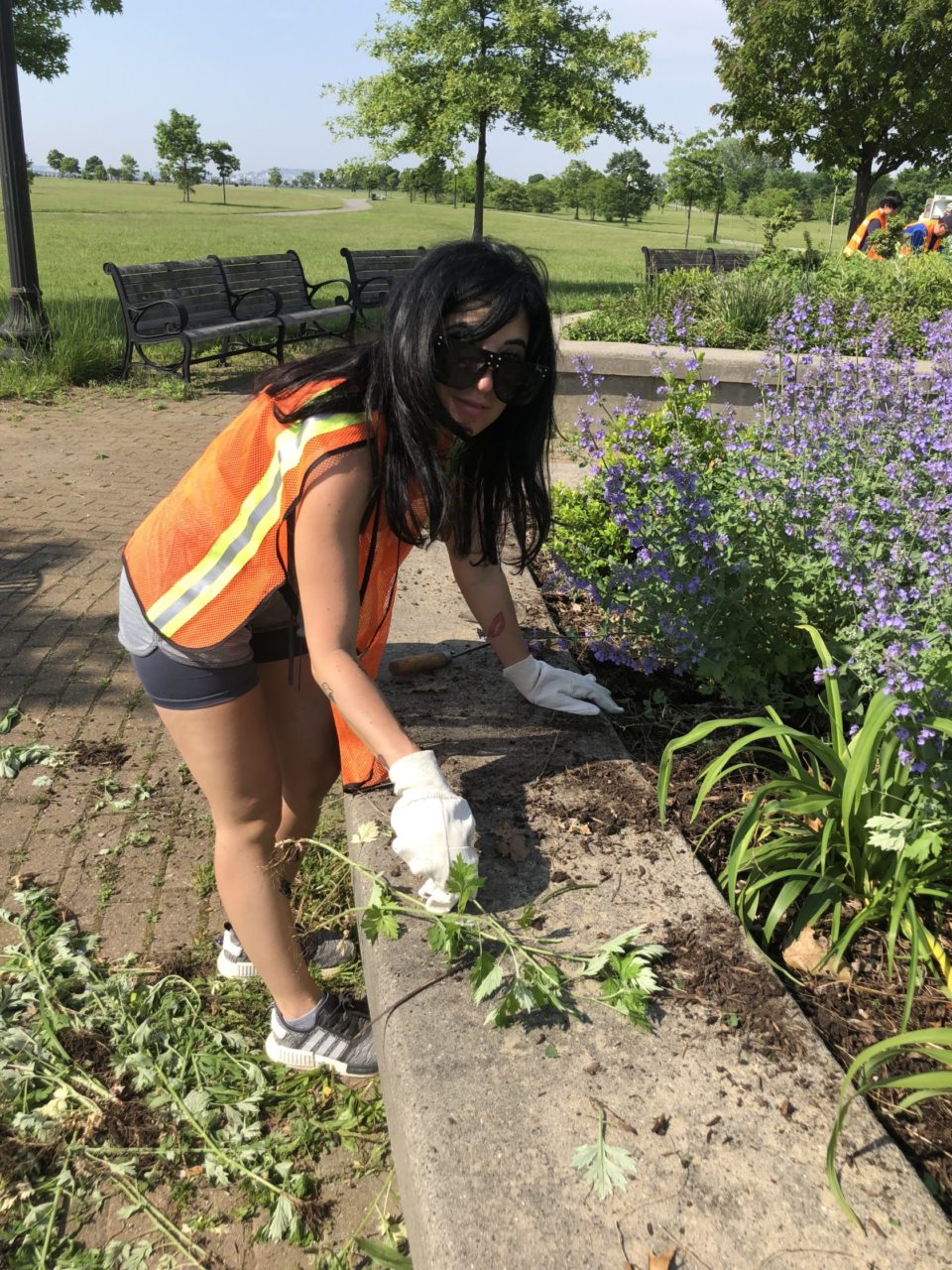 Individuals and volunteer groups are welcome to join FOLSP in planting and taking care of flowers, plants, and trees.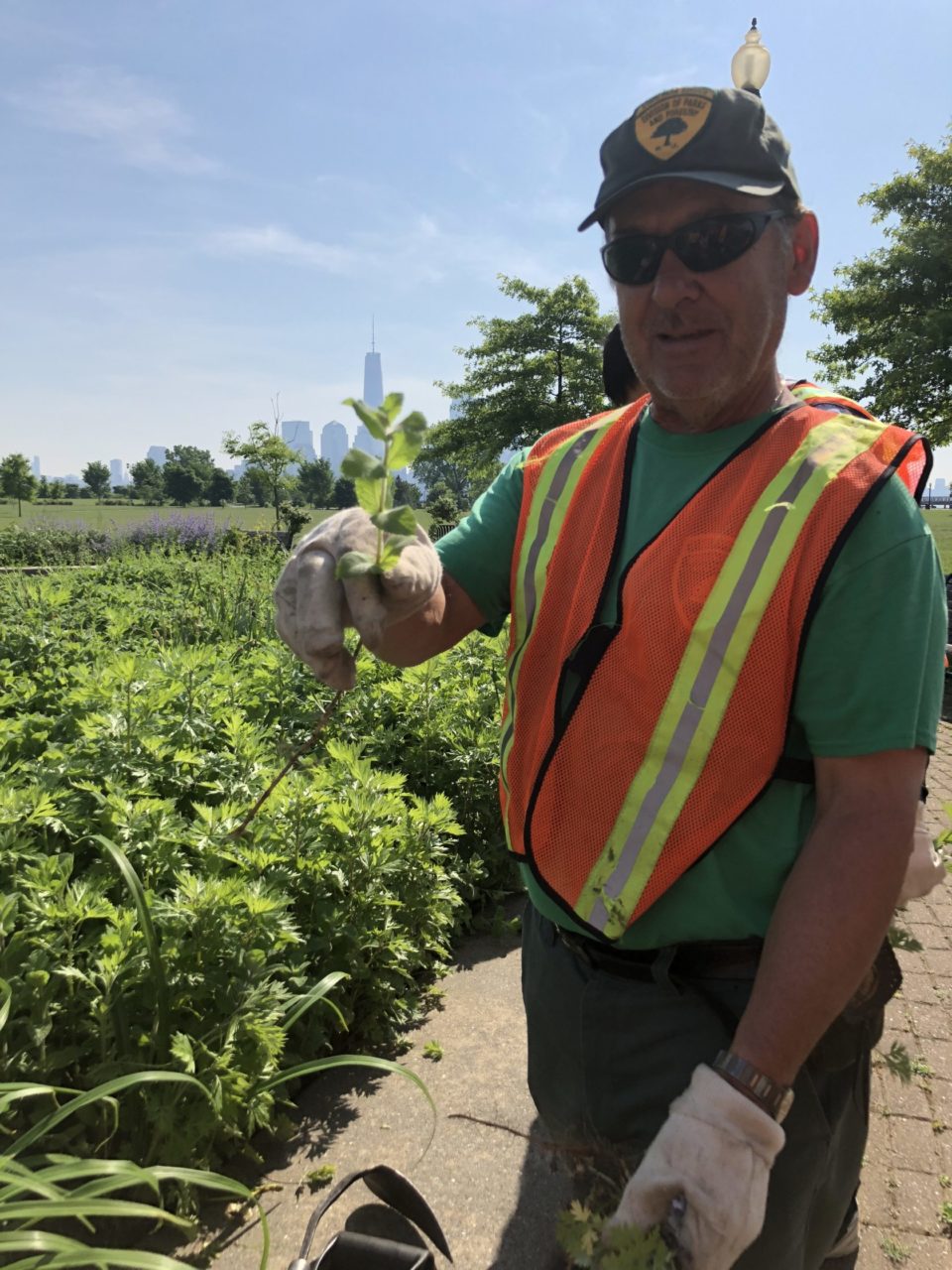 For more info, call Maria, LSP's Head Gardener mid-week at 201-915-3418 or email Rosemarie.Cuillerier@dep.nj.gov. In the case that you don't reach the head gardener during the week, you can call the park's administration office on Saturday morning to find out the location in the park: 201-915-3400 (ext 101).