As we finally move into spring, we want to spend as much time as we can outdoors. While we like to meet up with our friends and do fun outdoor activities, many times for our dates, we confine ourselves to inside. As the world turns green and blooms, tap into that natural spring friskiness! There are also plenty of things to do that don't cost money. For every expensive boat ride with drinks, there are a ton of things to do on the cheap.
Geocaching, aka: Modern Day Treasure Hunting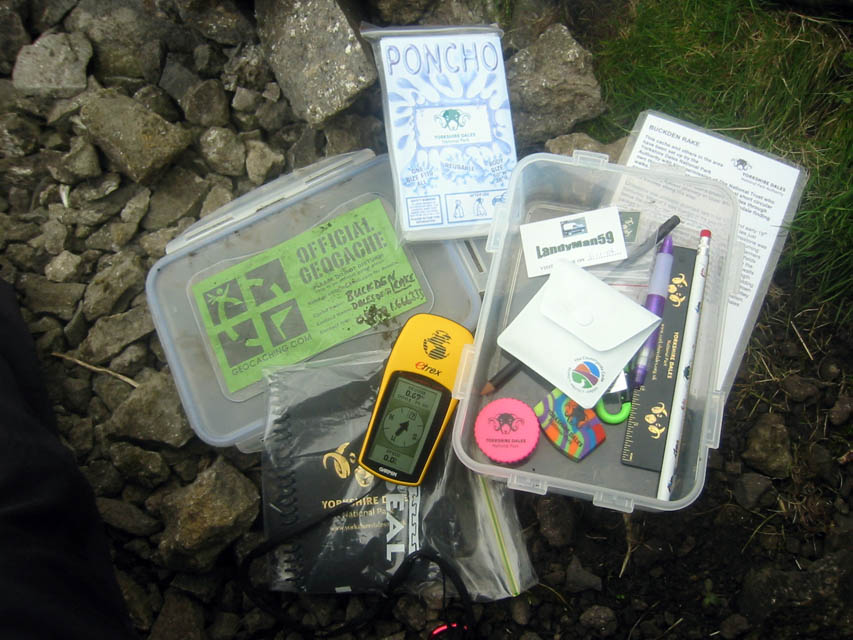 Everyone loves to imagine that they stumble upon old pirate or Viking treasures.  Personally, I love to go salvaging in old buildings for cool, old fixtures and doodads.  It's a rush when you find something amazing!  Well, modern day treasure hunting exists and it's called Geocaching. Basically, people hide little care packets of whatever they want around the world and then upload the coordinates to the Geocaching app/site. You use the coordinates to try and find the cache. There are some that are easily found and then there are some that are underwater, in a tree or in some shady looking hole! Once you find and take your treasure, you then refill it with whatever you want, re-upload the coordinates, and then go look for the next one.  There are dozens of locations here in Jersey City to start with or you could head out into the country for a more "authentic" feel.
History Walks
While, yes, history is in the past, it still lives on all around us. It's just that we usually don't know what that history is. Anywhere you go, there are centuries, if not millennia, of human history and millions of years of geologic history. There is always something cool near-by. Here in JC, look up some historical landmarks near you and plot a map. Go visit the old part of the city with the old architecture. Or take a road trip in the country, find some local legends, old First Nation sites or where some local explorers "discovered" your area. There are also fossil hunting expeditions, gemstone searches, geology walks in partnership with your local chamber of commerce and a myriad of other options around you. So whether it's something amazingly poignant like the field where a deciding battle was fought or lighter fare like the largest ball of string, there's always something around you. For instance, did you know that the father of seeds by mail (and designer of Van Vorst Park), Peter Gregory had an estate in Bergen-Lafayette?
Outdoor Art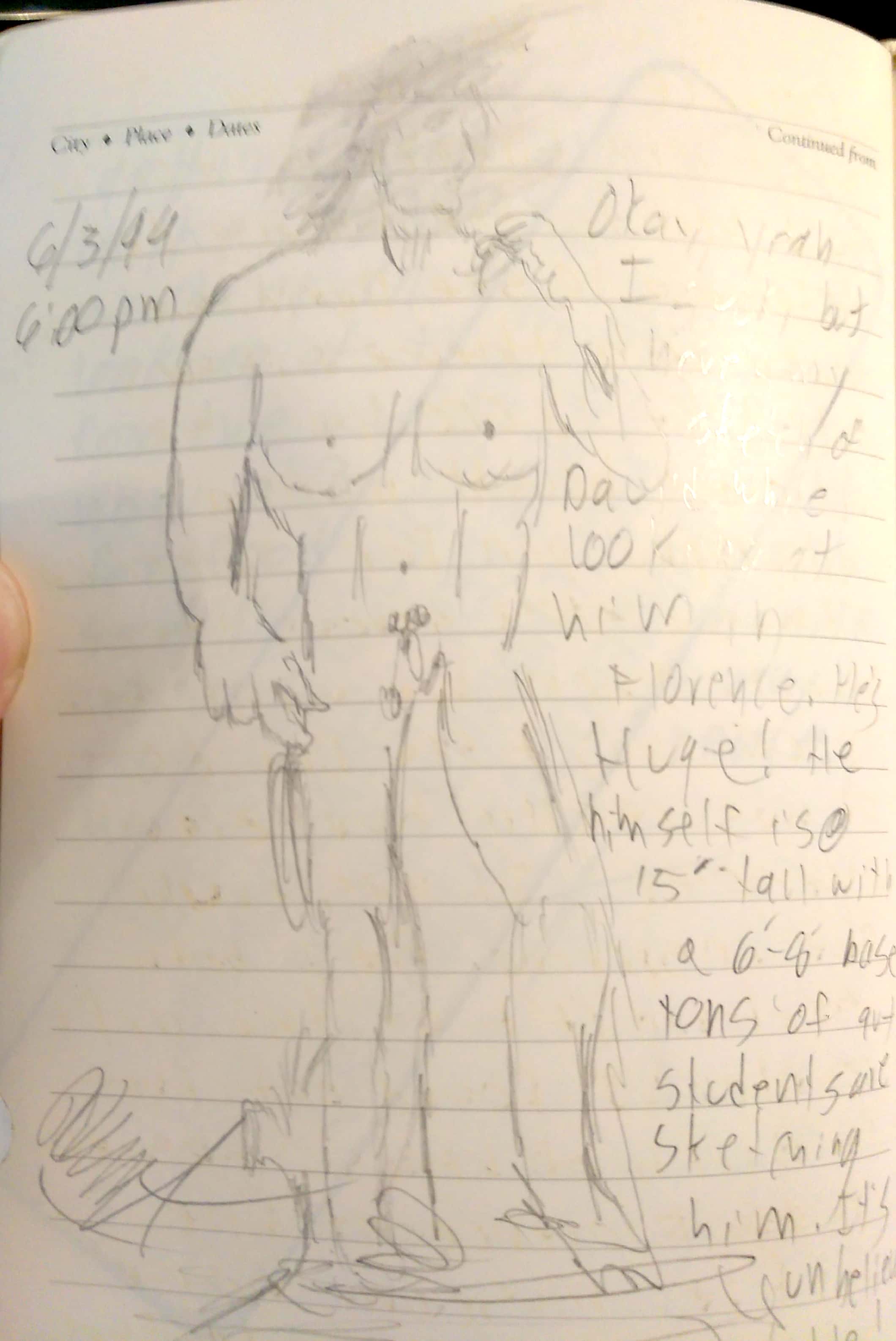 Have you ever been walking outdoors and seen someone with an easel painting the landscape or a building and thought, "You know, I should do that sometime!"?  Most of us have at some point.  Well why not today?  Grab your date and go find yourself some things to draw/paint/photograph.  While anything can be art, it best to go somewhere that you feel inspired.  Maybe it's the view from the top of the new big buildings.  Or it could be the Statue of Liberty.  Perhaps it's an outdoor sculpture garden.  Wherever you are, there are beautiful things to try and recreate.  It doesn't matter if you are good at art or not.  The fun is in the process.  You could go intense and bring a full tripod, strobe flash and reflector.  You could go easy with a journal and a pencil.  I am horrible at drawing, but here is my drawing of Michelangelo's David from Florence.  I still remember doing that more almost two decades later.
---
Socrates once said, "I can learn more about a man in an hour of play than in a lifetime of conversation." Doing activities not only showcases who you are more, it also creates new memories and new experiences which stick in your memory. Plus, one of the things that we want to do is to stand out from the rest of the daters. If you do one of these fun activities, I assure you, you'll stand out and have a great time doing it!