Taking a trip to New York from Jersey City has always been a quick ride, but now the trip has an upgrade with the newest NY Waterway ferry at Harborside! You can now take a ride on a ferry from Harborside for as short as six minutes Brookfield Place/Battery Park City Ferry Terminal in Lower Manhattan and eight minutes to the West 39th Street Ferry Terminal in Midtown Manhattan. That's amazing!! The best part is actually riding the ferry to the city, you can't beat those views (not to mention avoiding the crowded PATH train).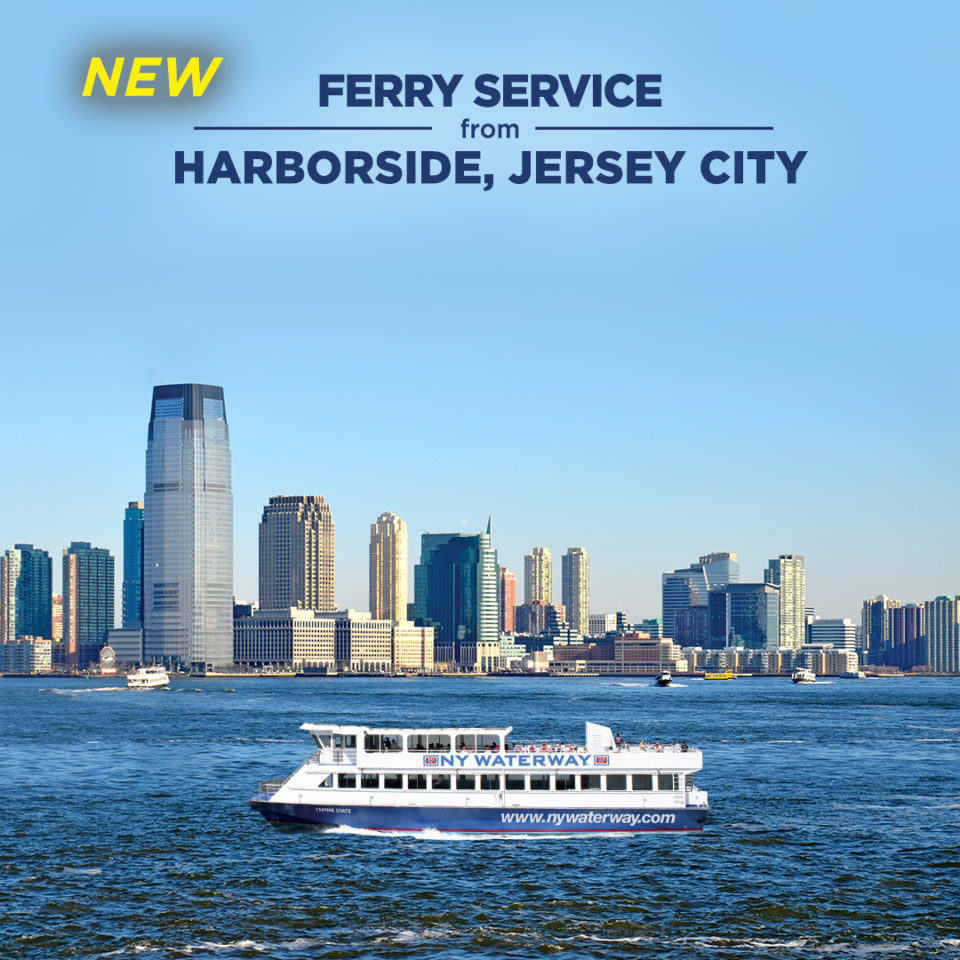 Take in the scenic views of the New York City and Jersey City skylines as you take a quick, relaxing ferry ride. While you wait for the ferry, you can enjoy food from several spots in Harborside like Tidal Poke Co., Piggyback Bar, Pizza Vita, or Whealth.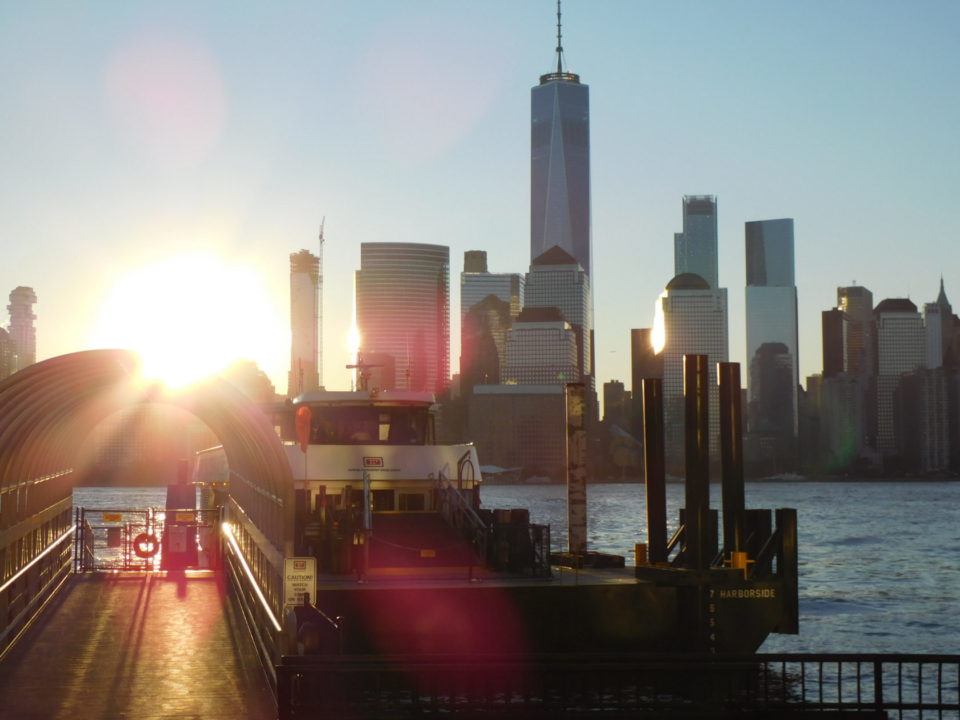 Harborside's ferry service to West 39th Street is offered on weekdays from 6:50 AM to 9:50 AM and 4:08 PM to 7:38 PM, departing every half hour.
Harborside's ferry service to Brookfield Place/Battery Park City will be offered on weekdays from 6:40 AM to 8:55 PM, departing every 15 minutes.
Special fares are available for students, and there are also free connecting shuttle buses that travel through Midtown and Downtown Manhattan.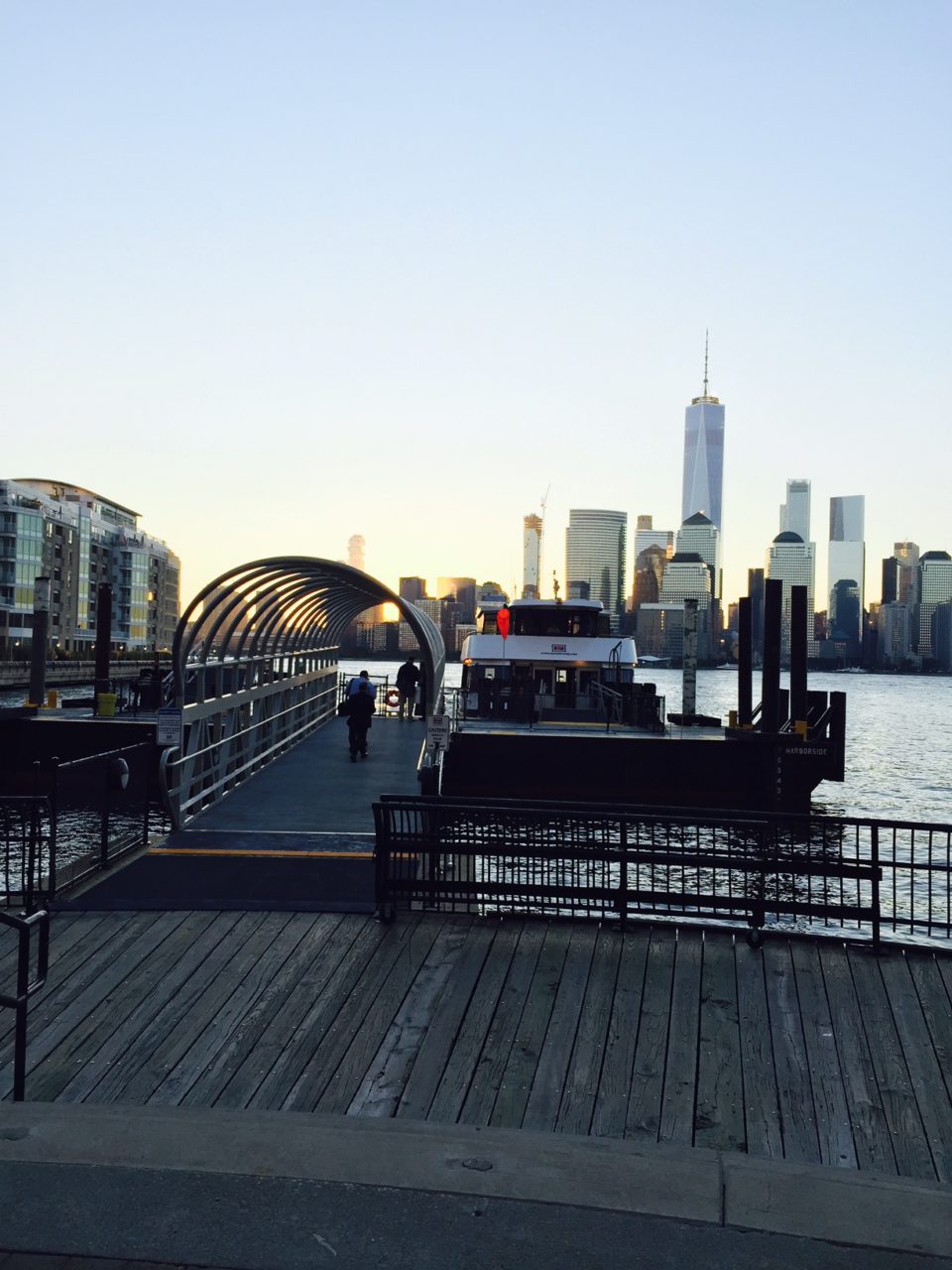 Looking to plan your next trip? The terminal for the Harborside ferry is conveniently located at 210 Hudson Street. This is directly in front of the Harborside Financial Center Hudson-Bergen Light Rail, and near the Exchange Place PATH Station and several bus stops.
You can find more information on nywaterway.com/Harborside!