Health and Fitness are very important parts of my life. When choosing a healthy lifestyle, it's important to find something fun to do! It makes sticking to a routine and remaining consistent so much easier. In fact, I used to teach a spinning class at YMCA and I loved it but I stopped going. Recently, I started back up again because it's such a good cardio workout. For an hour, you can completely disconnect and find a new way to push yourself. Which is why I was excited to try Cycle Bar, the newest cycle studio right here in Jersey City.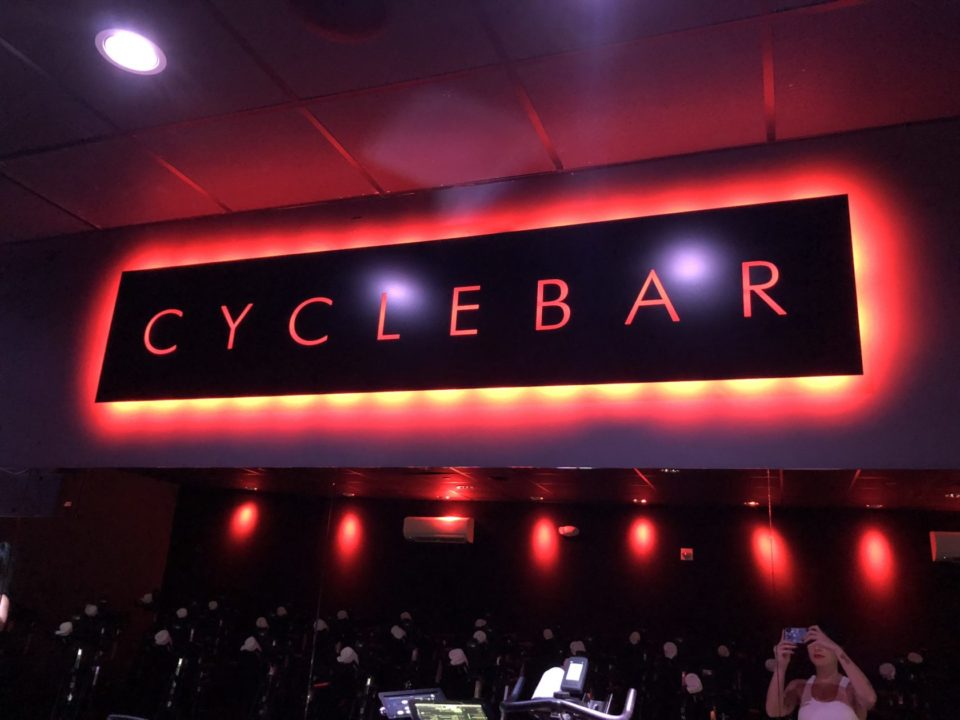 Cycle Bar is a new cycle studio located on Bay Street right here in Jersey City. Class started at 6pm and the entire check in process was a breeze! Just sign up online and check in on the iPads at the studio! The staff is friendly and great. They assisted us with everything we needed to have a successful class. Bonus – your first class is free!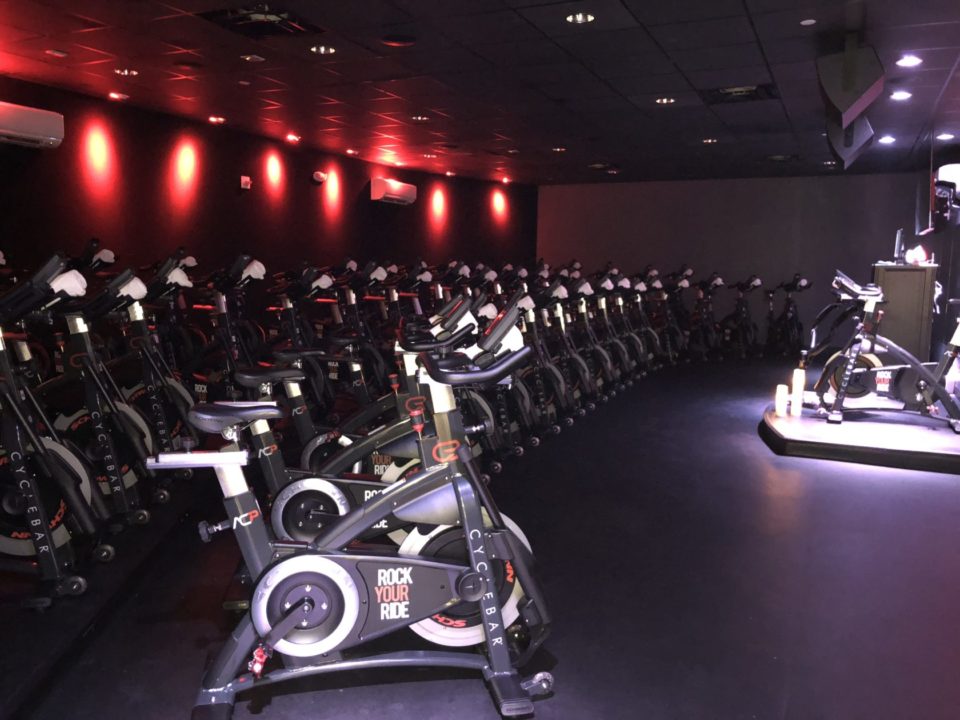 Once we checked in, the staff was on hand to help us with setting up our bikes and answering any questions we had. The rooms are dimly lit with candles to really help you center in and focus on pushing yourself.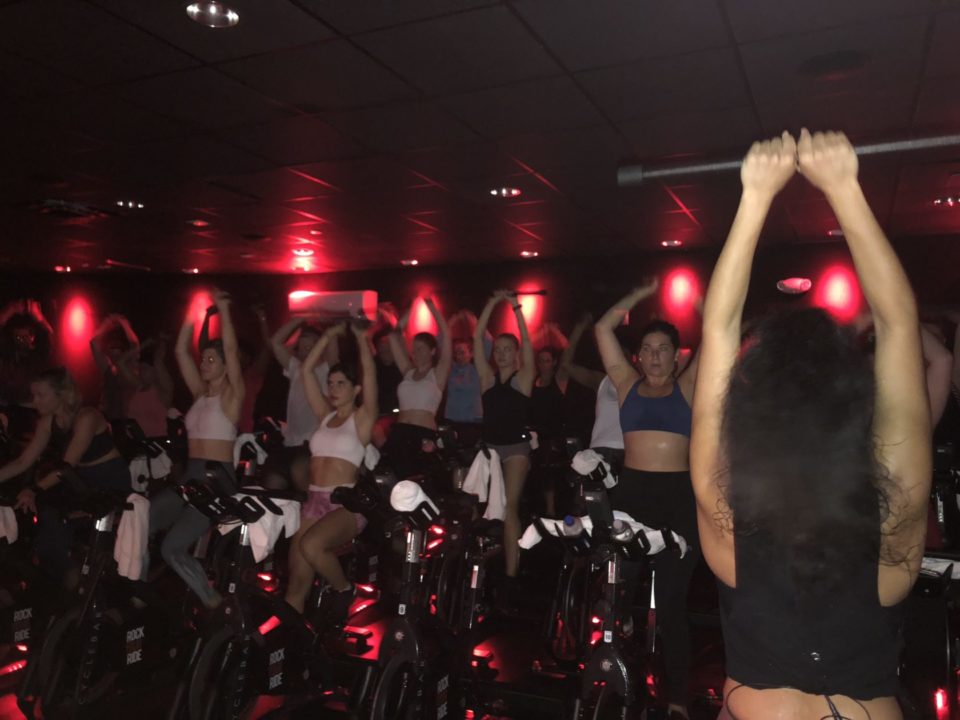 The ride was about an hour long and incorporated a little strength training as well as cardio. The music really helps push you through the workout, and the large screens help you to map your progress throughout the ride.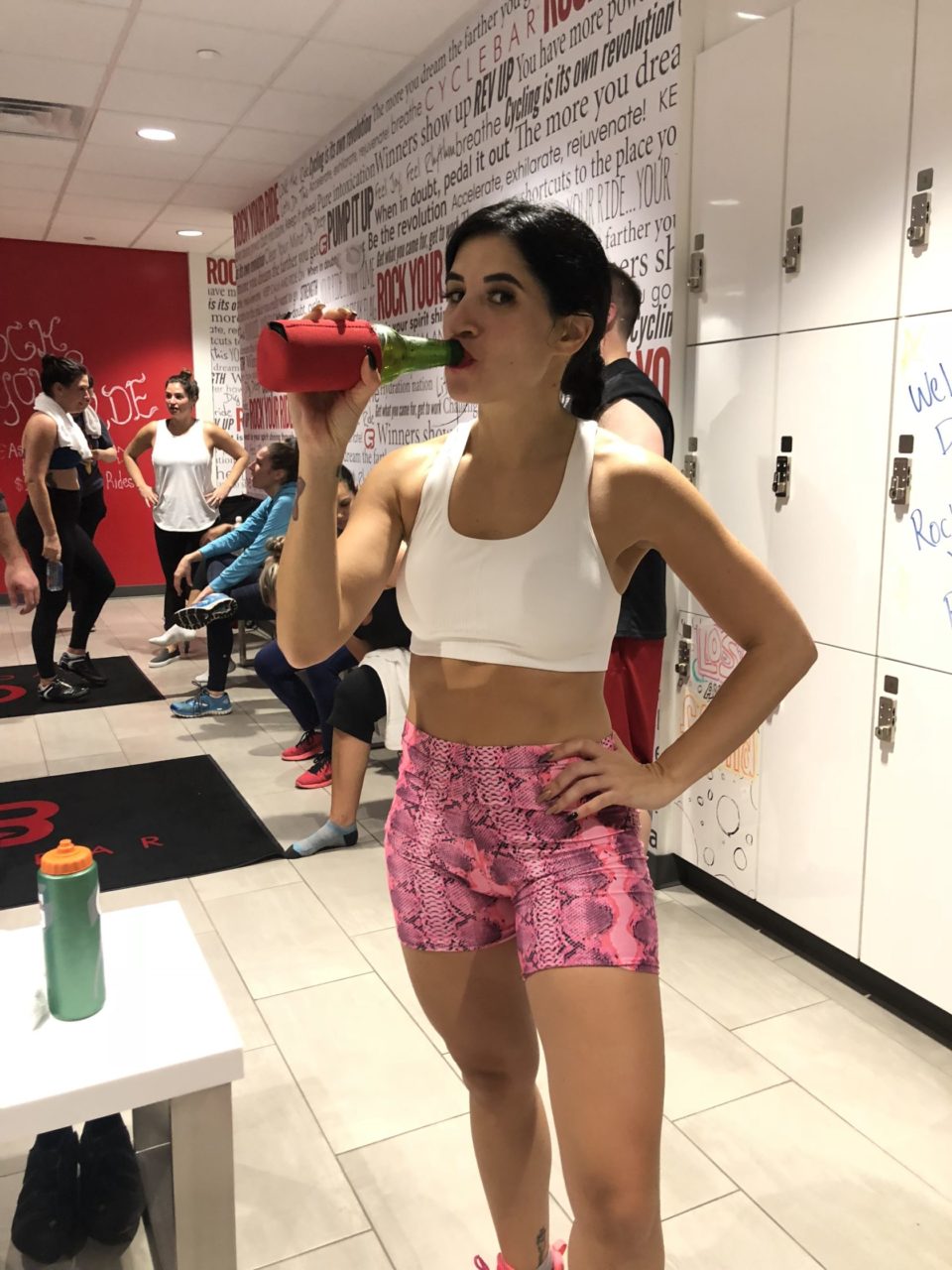 This was no ordinary ride. Instead, this was their "Happy Hour Ride," which cycle bar does every Friday at 6pm! After an intense ride, we grabbed a beer, some snacks, and had a chance to mingle with the other members of the class which was nice and refreshing. All of which was complimentary with the ride!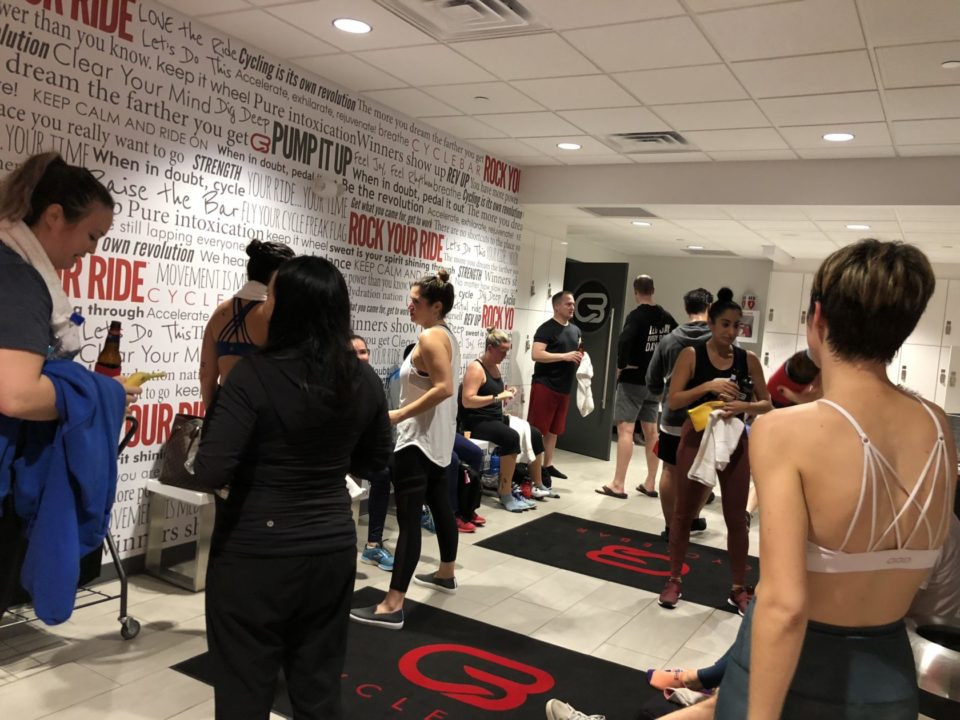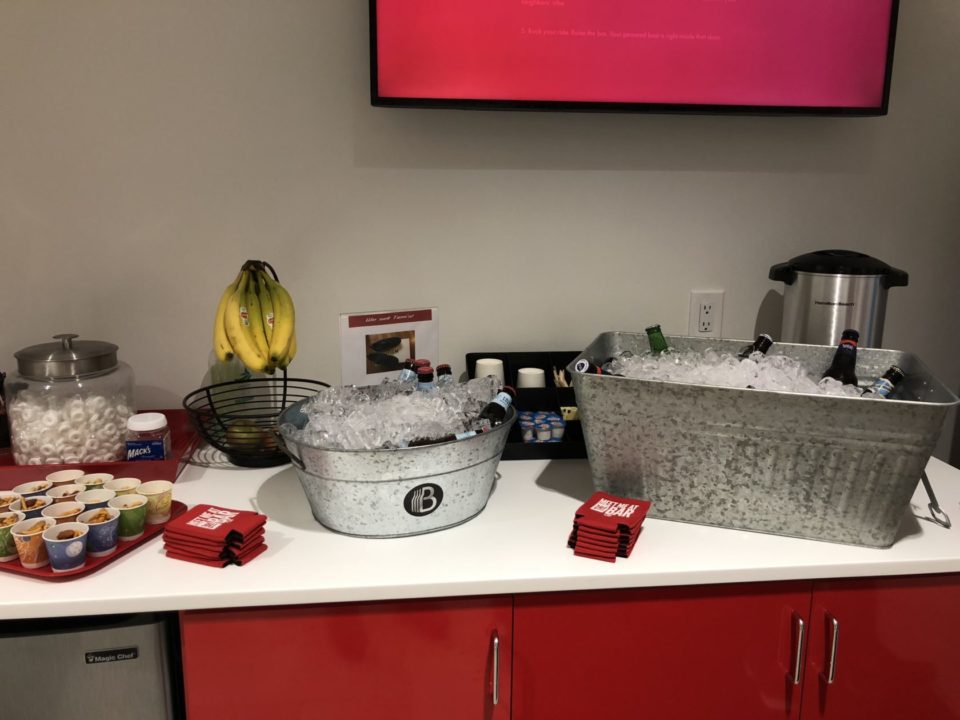 While Cycle Bar has a super flexible class schedule,  hey do host "specialty rides" on certain days, which is a great way to break up the work week. On Wednesdays, they host their "Wine Down Wednesdays," Fridays are "Happy Hour" and on Sundays, they brunch which mean the rides come with mimosas!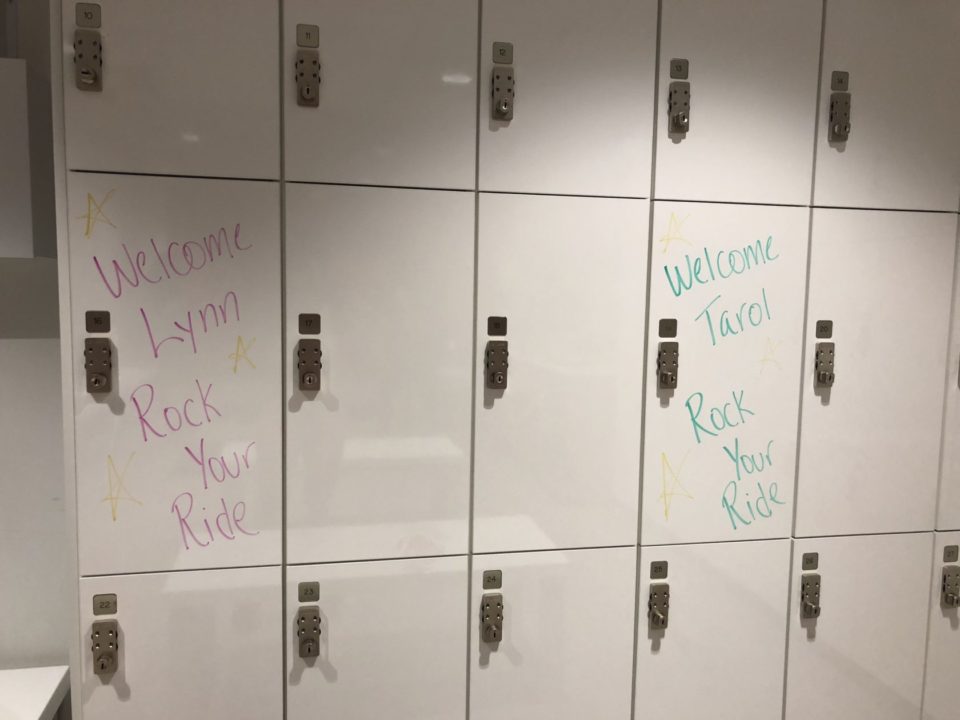 Cycle Bar is definitely a great place to not only get an intense workout, but to also hangout and meet new people in the area.  We highly recommend this place to anyone looking to switch things up and get in a great workout at the same time!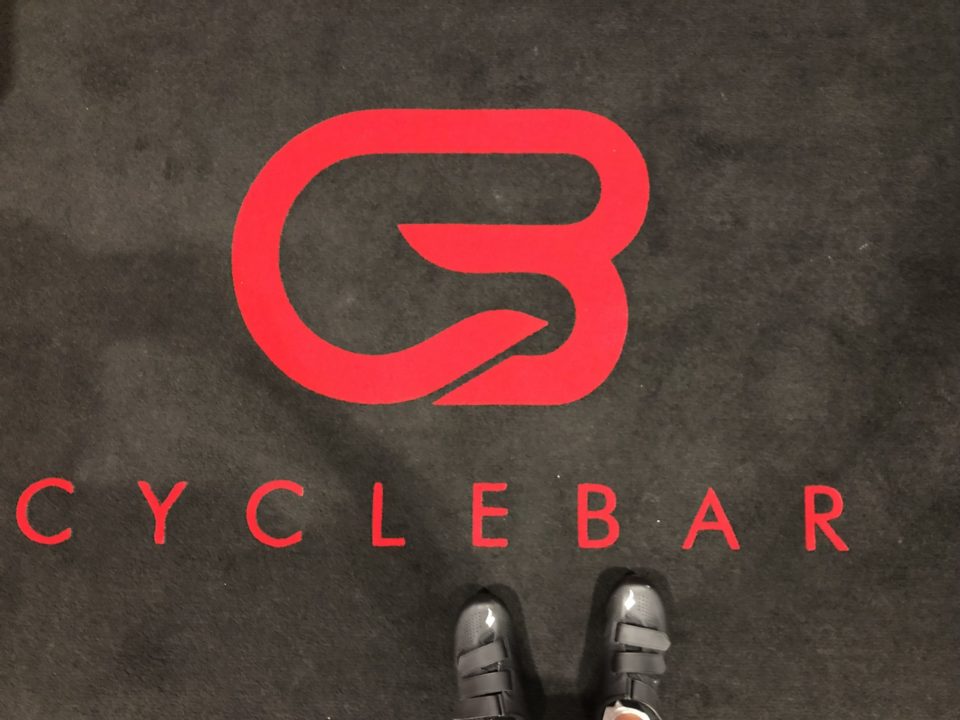 You can find and book classes by visiting their website.
Follow them on Instagram (@cyclebarjerseycity) and Facebook.
Have you tried Cycle Bar?  How do you feel about cycling classes? Email us: info@chicpeajc.com