Election season is here. We reached out to everyone running, and we wanted you all to be informed!
* While all Candidates and Wards are listed, only those who have gotten back to our team will have their information and responses listed.  All other candidates have had short bios included.
Thank you and good luck to all those who are running!
– The team at ChicpeaJC
Mayor of Jersey City
Bill Matsikoudis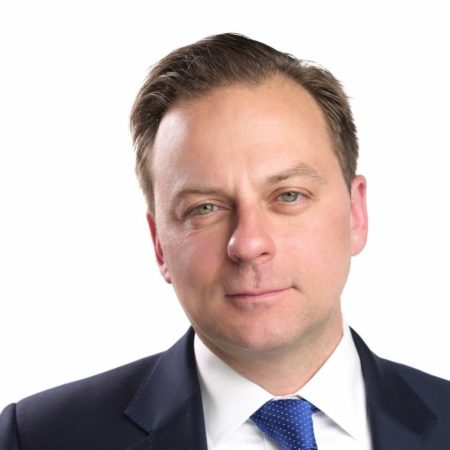 1. In 240 words or less, describe why you think people should vote for you. 
I believe that I have the perfect combination of passion for Jersey City and relevant skills. On my mother's side of the family, I have Jersey City roots that go back to the Civil War, while my father came here as an undocumented immigrant and achieved the American Dream in Jersey City. He died when I was 16, which taught me the value of hard work, because I had to work my way through college and law school, and it sent me on a spiritual journey that made me conclude that the most fulfilling thing for me is working for the greater good. That's why I quit one of New Jersey's most prominent law firms at 30 to go into public service, working in the Governor's Office, as a Deputy Attorney General and as Jersey City's chief attorney.
People are being priced out of the city they love every day.  I have a plan to make Jersey City more affordable by creating an Office of Affordable Housing to connect residents to housing they can afford, requiring developers to build more housing for the working class and poor, and to extend rent stabilization to thousands.  The homicide rate has doubled in the last four years while community relations have plummeted.  Our Community policing plan will improve this.  As an environmental lawyer that sues polluters, I will passionately work to make Jersey City more sustainable and to improve our parks.
2. What are the top 3 things on your agenda if you get elected?
1) Hire a Cabinet of the best and brightest: Michael Bloomberg was right to say any chief executive's most important task, including a mayor, is hiring qualified management.  Many Fulop appointments have made headlines for ineptitude and unethical conduct.  Jersey City can lure a diverse and highly qualified team of people to help run our government, and that will be my first task.
2) Begin Making Jersey City more affordable: I'll create and start to staff an office of Affordable Housing on day one that will (a) connect residents to affordable housing; (b) audit the stock of income restricted-subsidized housing and rent control housing ; (c) monitor existing housing to make sure income restriction and limitations on rents are being complied with (they currently are not); (d) Create a commission of tenant advocates, landlords and homeowners, to give recommendations to how to revise Jersey City rent control laws as we seek to extend some level of rent stabilization to residents who live in buildings with less than four units that currently have none and (e) audit all departments to cut out waste and use the savings to cut property taxes.
3) Start Community Policing: I'll appoint a Policing Director and a Chief of Police that embrace community policing, which includes but is not limited to cops getting out of their squad cars and into the streets, but also changing from a warrior mindset to a guardian mindset.  The Fulop Administration has used discredited policing of netting hundreds in sweeps, which does not drive down crime but hurts community relations.  We will reverse this by training cops to develop relationships to solve problems together with the community.
3. What do you love about Jersey City?
So much, from the history to the architecture and most of all, I love the diverse people. Old school Jersey City people, newcomers, blue collar, yuppie Wall Street types, artists, whites, blacks, Indians, Filipinos, Egyptians, and on and on and on.  I love the beautiful mix in ethnic, religious and socio economic diversity here. I hope we keep it.
4. What's your favorite Jersey City hangout spot?
If this was six years ago (before I quit drinking), I would have picked a bar like the Park Tavern (deep roots there) or the White Star, but I'll go with a restaurant now, which is so hard to pick. I will go with Laico's on Terhune Avenue. I love the food and atmosphere.  It's a connection to the Greenville of my childhood.
Steve Fulop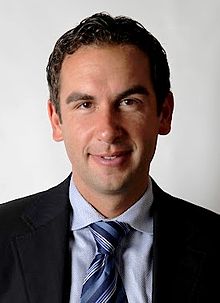 1. In 240 words or less, describe why you think people should vote for you.
Over the past four years, Jersey City has been at the forefront of both socially progressive policy and strong economic policy.
From being the first city in New Jersey to enact earned sick leave, so that no one has to choose between caring for a sick loved one and losing 20% of their weekly pay, to being the first in the state to hold a same sex marriage ceremony and offer trans-inclusive healthcare benefits to city employees to providing LGBT sensitivity training for police officers, to raising the minimum wage to $15 per hour for city employees, Jersey City has been aggressive to ensure that resident's quality of life has improved.
Further, our economic growth has been unprecedented.  Our unemployment rate hit a 25 year low, taxes have remained stable for four years in a row and we have received four consecutive credit upgrades.  We are also leading the state in many economic metrics like construction starts.
Our administration has been placed progress first and we have set in motion the steps that will lead Jersey City forward not just for the next four years, but decades to come.
I'm running for re-election to continue our progress in Jersey City and continue to build a stronger future for the city.
2. What are the top 3 things on your agenda if you get elected?
In a second term we will continue the progress of moving Jersey City forward.  Getting a world class museum up and running in Journal Square, growing public safety departments and increasing affordable housing even further, particularly in downtown.
3. What do you love about Jersey City?
The diversity of the city makes this a very special place.  It's a city of neighborhoods, where everybody knows each other and works together to make their community a better place.  It is an honor and privilege to have the opportunity to serve the people of Jersey City.
4. What's your favorite Jersey City hangout spot?
The great thing about Jersey City is that there are so many places to choose from from Journal Square, to the Heights, to Greenville to Bergen-Lafayette, to downtown, there are so many great places that reflect the diversity and culture of our city.
Ward A – Greenville
Joe Conte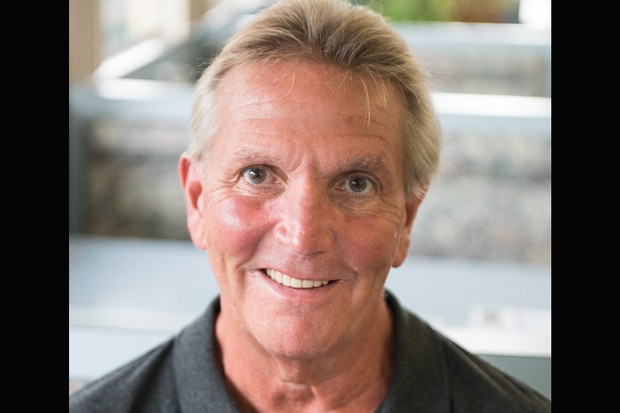 Joe Conte is a supervisor for the Jersey City school district. His priorities as councilperson include community policing, businesses, and quality of life. He has lived in Jersey City for over 50 years, and has been involved in his community for nearly 30 years.
Rick Johnson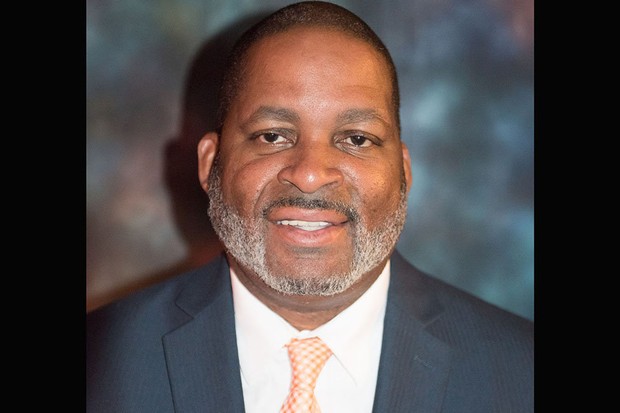 Rick Johnson is on the ticket with Bill Matsikoudis. He lists crime, roadway safety, and recreational facilities for children as his priorities as Jersey City councilperson. He has been an engaged Jersey City resident for years, always working to help the community.
Pamela Johnson
1. Why should you vote for me?
I think people should vote for me because they will get the same person who has been advocating for them for many years.  We need a fighter!!! Someone who will advocate for us behind closed doors and in the streets of Jersey City.  We need independent thinkers who are not aligned with the political machine and indebted to their bosses.  We need someone who only wants to work for the people.  I have proved to be that fighter! A vote for me is a vote for all of us!
2. Top 3 Things on my agenda:
The top 3 issues on my agenda is public safety, quality services and affordable housing.
 3. What do you love about Jersey City?
I love the history of Jersey City.  I am born and raised in both Jersey City and Ward A.  I've seen the rise of my community and I've also seen the struggle. I'm looking forward to helping it rise once again.  
 4. What is your favorite Jersey City hangout spot?
My favorite Jersey City hangout is Bayside Park where I played as a little girl.  It is enriched not only with beauty but the culture of my community.
Denise Ridley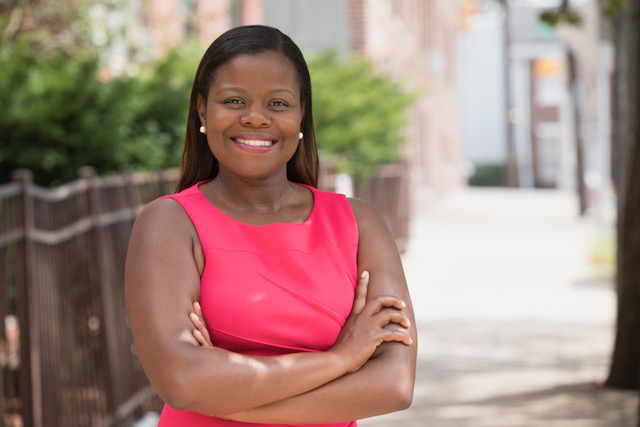 1. In 240 words or less, describe why you think people should vote for you. 
I believe the residents of Ward A should vote for me because for years I have worked to help make Ward A better. I lead a yearly Ward voter registration drive, host a bi-annual health fair in Muhammad Ali Park, hosted meet and greets between the community and new recruits to our police department, held clothing drives, fought for speed bumps, assisted residents of Catherine Court with tenant/landlord issues, helped resolve traffic issues on Wegman Ct., and assisted in resolving everyday resident concerns such as tree cutting and garbage collection throughout the Ward. I have the energy, dedication, and knowledge needed to help move Ward A Forward. I would like the opportunity to serve our residents in Ward A and to work with them on a collective plan for progress. I will work towards making sure we are one Ward that is inclusive of our residents living on City blocks as well as in our gated communities. Ward A is a community full of residents who care, strong families, and the potential to develop into a stronger, safer, and more involved ward. It is time that we activate that potential. I would like the opportunity to help spearhead that effort.
2. What are the top 3 things on your agenda if you get elected?
I would like to create a Ward A Committee that works with me to address issues and provide information to the community regarding Crime Reduction, Property Tax Revaluation, and Redevelopment.
3. What do you love about Jersey City?
I love the diversity in our city and appreciate how so many people from different backgrounds can join together for the common good.
4. What's your favorite Jersey City hangout spot? 
I have a few, but I will say that I enjoy the long-standing small businesses in our city the most. Each Ward has restaurants, bars, and hangouts that hold a special place in the heart of long-time residents. Those are the places I have the best time and I remember what makes Jersey City such a great place to live. That is where you find the heart of the city.
Ward B – Westside
Jessica Hellinger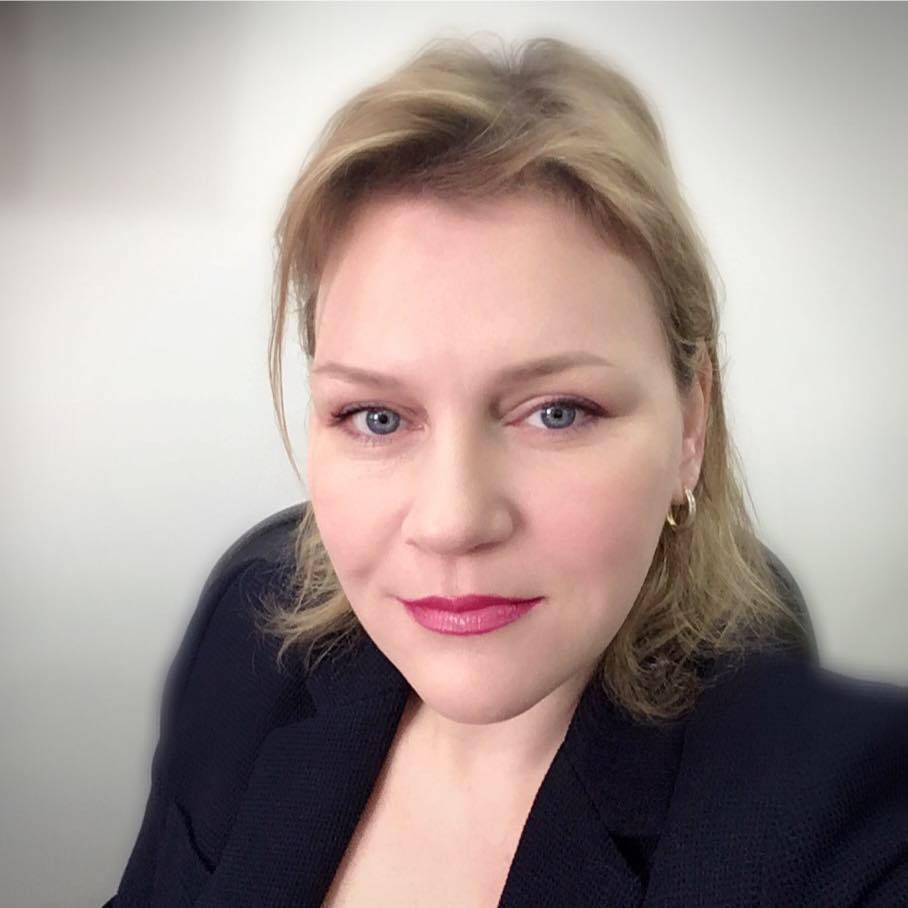 1. Why should you vote for me?
As a lifelong Ward B resident, a mother of school aged kids, a business woman and homeowner.  I've seen the changes or lack of change in Ward B. Being a councilwoman is a full time job, I afford the luxury of created my own work schedule so I will always be available. I am also running Independent of any ticket so if elected my constituents will be the only ones I have to answer to.  I have been active in my community aligning myself with organizations that have the community best interest at hand. I came to the understandings that our ward needs a voice for the people not some ones agenda in city hall. Vote Hellinger 1C for Ward B.
2. Top 3 Things on my agenda:
I would go thru quality of life issues that the mass majority of residents in Ward B have complained to me about during my canvassing and see if  there has been any ordinances past on them and get the wheel turning to start enforcing those ordinances.  If not see to create a resolution to get an ordinance in place.
I would like to review all services the city currently outsource and see the do ability and  feasibility of providing those services ourselves. This will not only save city money but create jobs.
I would like to get a campaign going to help entrepreneurs to open small sustainable businesses to fill the vacant store fronts on the West Sides commercial corridors (Bergen Ave., Kennedy Blvd. and West Side Ave) with grant moneys already available. This will not only bring a new life back to the community but will also create jobs.
3. What do you love about Jersey City?
Jersey City has long been a true American melting pot. It's no surprise that Jersey City is one of the most diverse cities in the United States. Here you can find over 60 languages spoken in our public schools. The city does a beautiful job at embracing and showcasing its diversity with over 40 flag raisings and multiple cultural events year round. So needless to say I have to say it is Jersey City Diversity I love.
4. What is your favorite Jersey City hangout spot?
Well I can tell you this there is not a day that will go by that I don't stop into The Daily Grind Express on West Side Ave. You will find me there first thing in the morning for my pick me up coffees and sandwich back at lunch most days for they always have hot daily specials or burgers and sandwiches made with love as my husband says (very generous) but not only do they serve the best coffee you get the best conversation there…  This little store front deli is one of those true gems of Jersey City.
Mira Prinz-Arey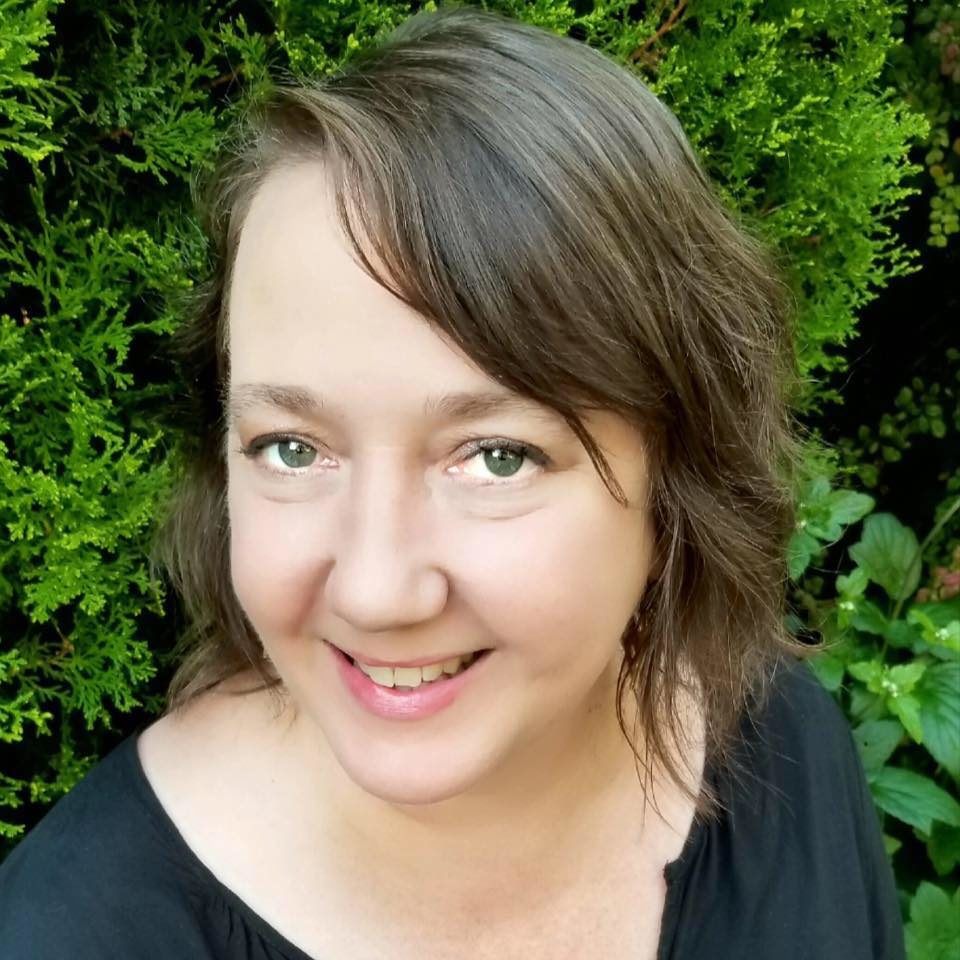 1. In 240 words or less, describe why you think people should vote for you.
I'm accessible. I'm accountable. I get things done. I understand policy–how to create it, how to enact it. I know how to utilize city resources for everything from quality of life issues to starting a business to creating community events. I've co-founded the Lincoln Park Farmers Market and Music at the Fountain, so I know how to bring the community together to do good things.
2. What are the top 3 things on your agenda if you get elected?
Ward B needs a community center. This is a big project that will take a few years to accomplish. We have a great resource in the ward – the Maureen Collier Senior Center. We can expand the hours and create inter-generational programming that will benefit all members of our community.
Also, I'll request audits and studies from the Department of Traffic and Engineering regarding parking and traffic habits along JFK Boulevard and the West Side of Jersey City. And I really want to improve the commercial corridor along West Side Avenue by giving businesses the tools they need–cleaning and greening–to thrive.
3. What do you love about Jersey City?
First and foremost, I love the diversity. And I love that Jersey City is like a big small town–everyone knows everyone. Also, if you have an idea about something you'd like to see in your community–an event, an organization–you can find like-minded individuals and make it happen. You have access to local government and local support to create something special, and that really makes Jersey City stand out.
4. What's your favorite Jersey City hangout spot?
Henry's Wok on West Side and Grant Ave is one of my favorite places–I can't resist their fried dumplings. And, of course, the Park Tavern on West Side Avenue has the best burgers anywhere and is always a great place to catch up with friends.
Chris Gadsden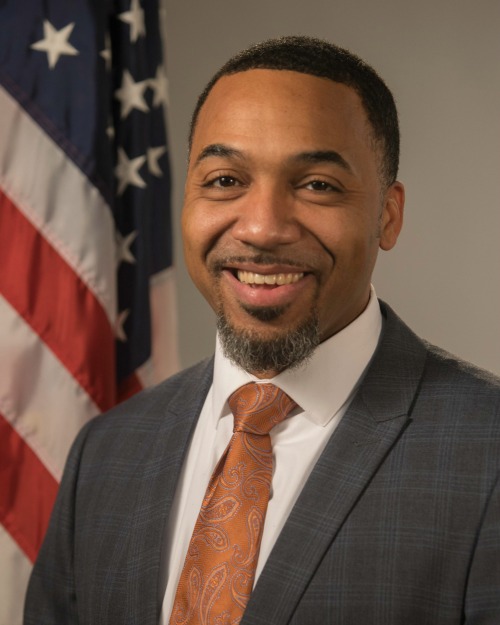 Chris L. Gadsden is the current councilperson for Ward B, as well as the Vice Principal at Abraham Lincoln High School in Jersey City. He is also a part of various community groups focused on improving the city. He feels the people in Ward B are often neglected, and wants to work toward providing them the services they deserve, as well as educate them on the changes going on in the neighborhood.
Ward C – Journal Square
Rich Boggiano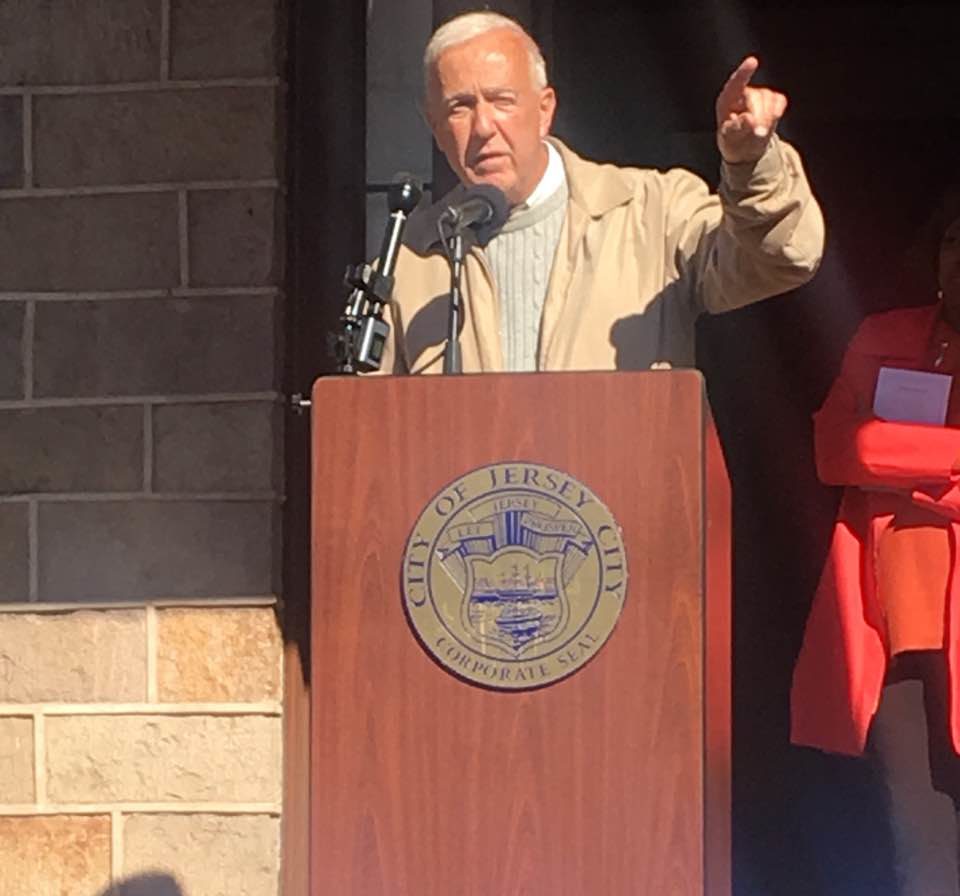 1. In 240 words or less, describe why you think people should vote for you. 
As an independent with a campaign staffed 100% by volunteers and all of my fundraising coming from family members or small donors, the only people I have to care about are the everyday people who live in the area. I turned down offers to run on both mayoral candidates tickets to maintain my independence, and plan to continue working to make Jersey City a greater place to live in my next 4 years after this re-election. My goals are to continue redeveloping Journal Square while working to keep the area affordable for ordinary people who don't make a million dollars a year.
2. What are the top 3 things on your agenda if you get elected?
(1) Balancing Redevelopment – I've locked in a commitment to bring a supermarket to Journal Square in the next 4 years, and I plan to continue pressuring developers to invest in the surrounding community rather for each of their projects. I support the JSQ 2060 plan, which means that I support high density buildings in the center of Journal Square, but believe the surrounding neighborhoods should retain their current residential character. Overall, I believe we can improve quality of life while keeping the area affordable for those that aren't Wall Street millionaires.
(2) Clean Streets – This year I was able to finally secure a 500% budget increase for street cleaning.
(3) Greenery – There's no reason every street in this city couldn't look beautiful with trees, shrubs and flowers. It's cost effective and improves quality of life.
3. What do you love about Jersey City?
I raised my kids here when everyone else was leaving, so I've shown my love for the city through my actions. Personally, I love that we have a city with people from all walks of life who come together to make it a better and better place to live each year.
4. What's your favorite Jersey City hangout spot?
Honestly, I love standing in my front yard as people walk to and from the PATH train station. I've gotten to know so many people from the simple conversations that I have had over the years.
John Hanussak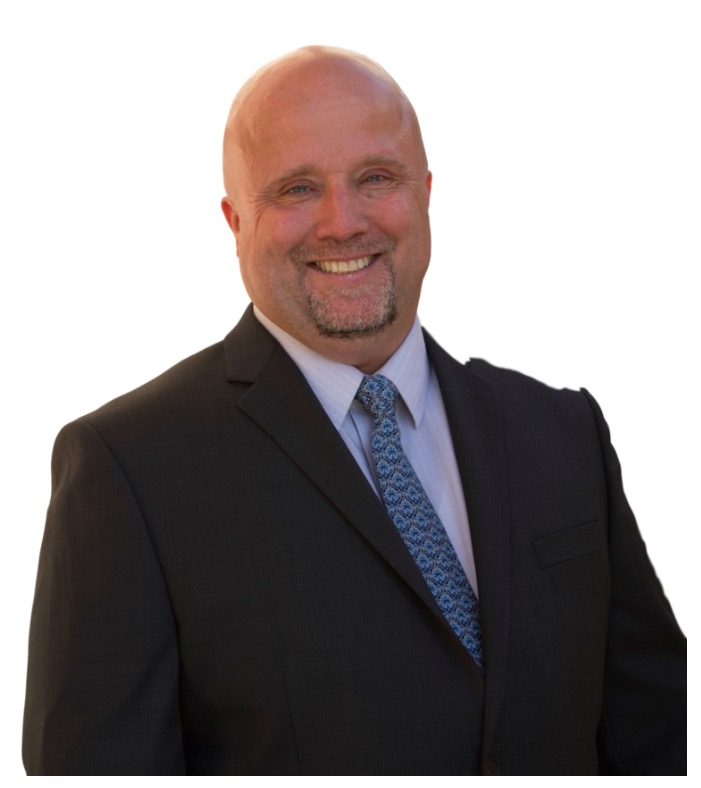 1. In 240 words or less, describe why you think people should vote for you.
Identifying the issues are only half the battle. Solutions are what we lack in Ward C. I am a solutions driven individual who has no issue thinking outside the box. I have a management background where I was responsible for policies, procedures and creating resolutions with very little resources. I am a former Board President at Liberty Humane Society, which is Jersey City's animal shelter, so I understand the concept of balancing priorities with cost. I have been interacting with our incredibly diverse community for almost the past 10 years now hearing a multitude of different perspectives. I coached baseball for the last 4 years so I understand the importance of developing and supporting our youth. Last, I am a married father of two boys so I want to be personally involved in making our community better for all of your families as well as my own. All of this best positions me to work on the problems that face Ward C today and the near future.
2. What are the top 3 things on your agenda if you get elected?
1 – Pedestrian Safety
2 – Affordable Housing
3 – Responsible Development
3. What do you love about Jersey City?
You can get a worldly education just by speaking to the residents of the various cultures in Ward C.
4. What's your favorite Jersey City hangout spot?
PJ Ryan's Squared
Rekha Nandwani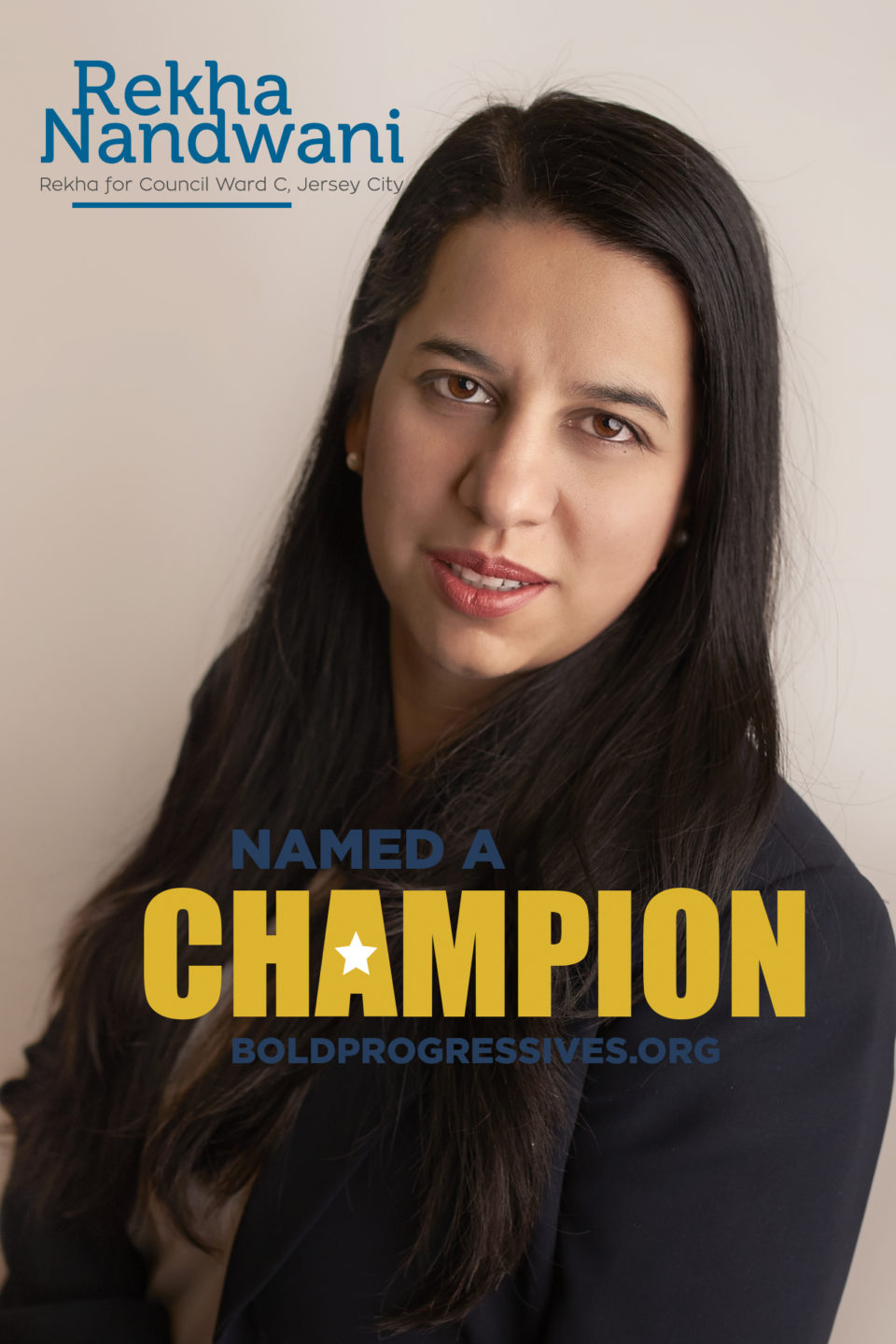 1. In 240 words or less, describe why you think people should vote for you. 
Ward C is our home where we live, shop, our kids go to school. When elected I will have greater authority & effect towards working to #MakeJCAffordable, #MakeJCSafe, & #MakeJCAccessible.
2. What are the top 3 things on your agenda if you get elected?
– Ensure new development supports affordable housing
– Hiring local unions in development to promote the local economy
– Maintaining city parks & playgrounds
3. What do you love about Jersey City?
JC is a wonderful city welcoming everyone with open arms. You will find diversity in people, food, cultures, festivals, ideas, art everywhere you go. It's a great place to raise a family and that's why many want to #MakeItYours and call it a home.
4. What's your favorite Jersey City hangout spot?
Rizzo's Bakery across from Pershing Field. Wonderful coffee and home made cookies by the window watching people out and about on the field. My kids along with their friends playing in the park, older kids playing in the little leagues, seniors just sitting about lost in deep conversations with their friends. It's … home! #JerseyCity #MakeItYours.
Janet Chevres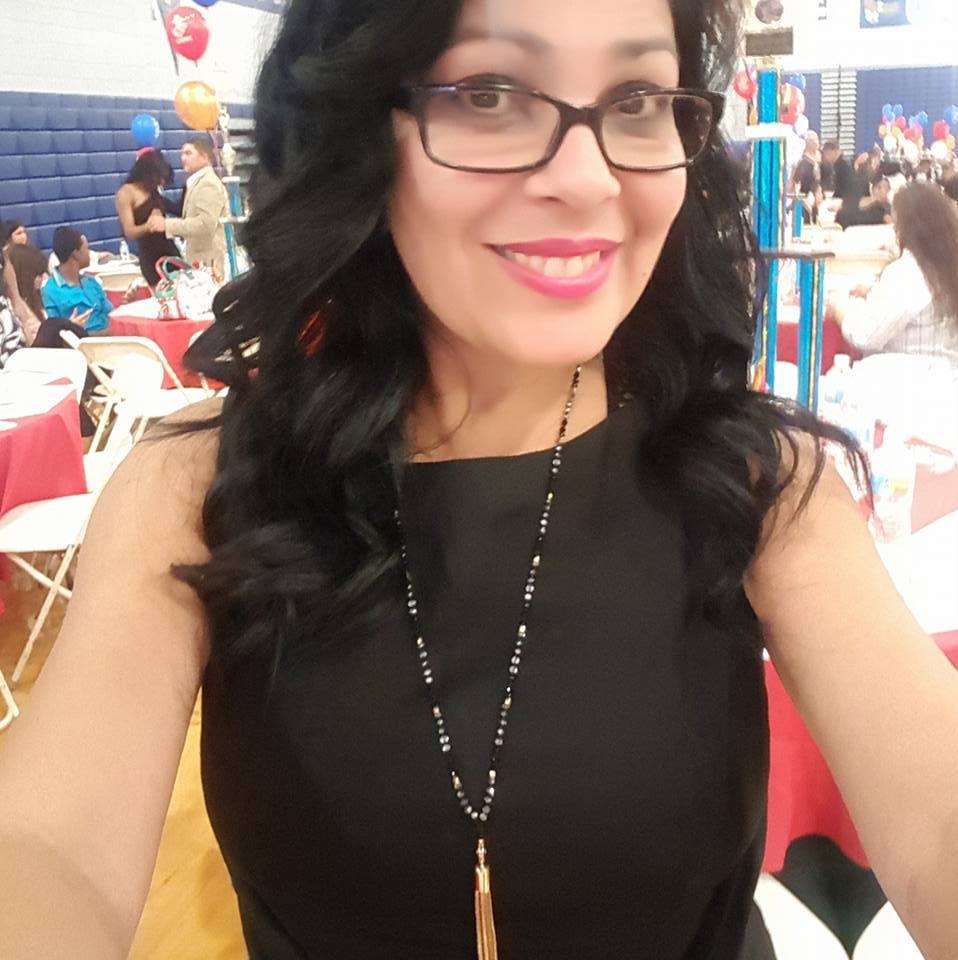 Janet Chevres has lived in Jersey City for about 25 years. Her priorities include the affordability of housing, cleaning up the streets, and solving the parking problem in the area.
Ward D – The Heights
Moriah "Mo" Kinberg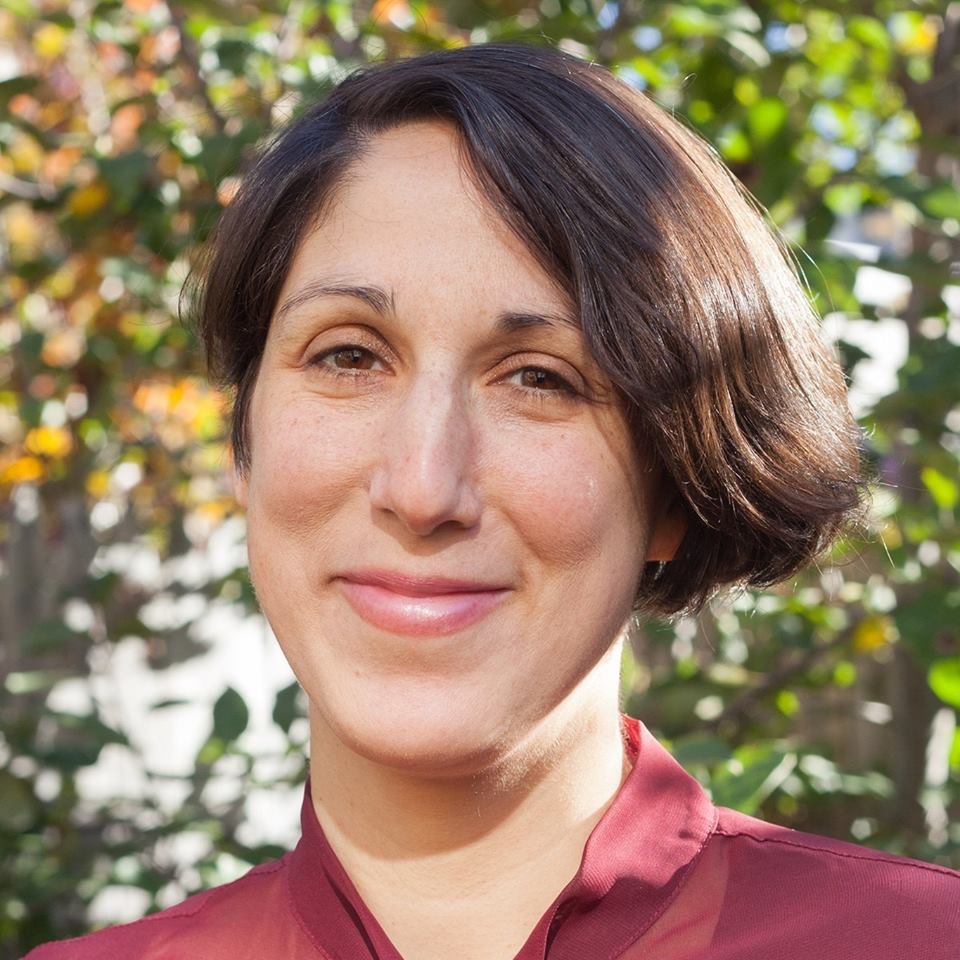 1. In 240 words or less, describe why you think people should vote for you. 
I have been a community organizer working on public policy for the last fifteen years, and have helped pass legislation and build coalitions that have brought change.  Having these skills as a citizen has helped me to bring community ideas to fruition throughout the Heights, such as starting The Riverview Farmers Market, organizing clean streets initiatives and holding parking forums that have successfully passed ordinances in Jersey City.
As the first Councilwoman to represent our neighborhood, I would be able to continue these efforts with more resources and a larger pulpit.  I would work on challenges like ensuring responsible development and addressing the need for more housing that is affordable.
My investment in our community is about more than business interests or property ownership. I'm not a millionaire. I'm  a working mom with a mortgage and a car payment and I think it's about time we had that voice represented at city hall.
2. What are the top 3 things on your agenda if you get elected?
1.) Transportation: From our lack of parking to our over crowded buses, we need a strong voice who can get results.
2.)   Housing: There are a host of issues around housing that need to be addressed in Jersey City. I want to strengthen protections for tenants so people aren't forced out of our community. I'll fight for development plans that include housing that is affordable. I'll make building more senior housing a priority.
3.)   Protecting our kids: We need after school programs that keep them engaged in extracurricular activities and streets that are safe to walk down.
3. What do you love about Jersey City?
I've never lived anywhere else where I knew so many of my neighbors. The people are friendly and the sense of community is both empowering and inspiring.  It motivated me to run for office, and I've seen the same energy drive my neighbors to open restaurants, start concert series and found art galleries.
4. What's your favorite Jersey City hangout spot?
With two dogs and a kid my favorite place to hang out is in our public parks.
Rafael Torres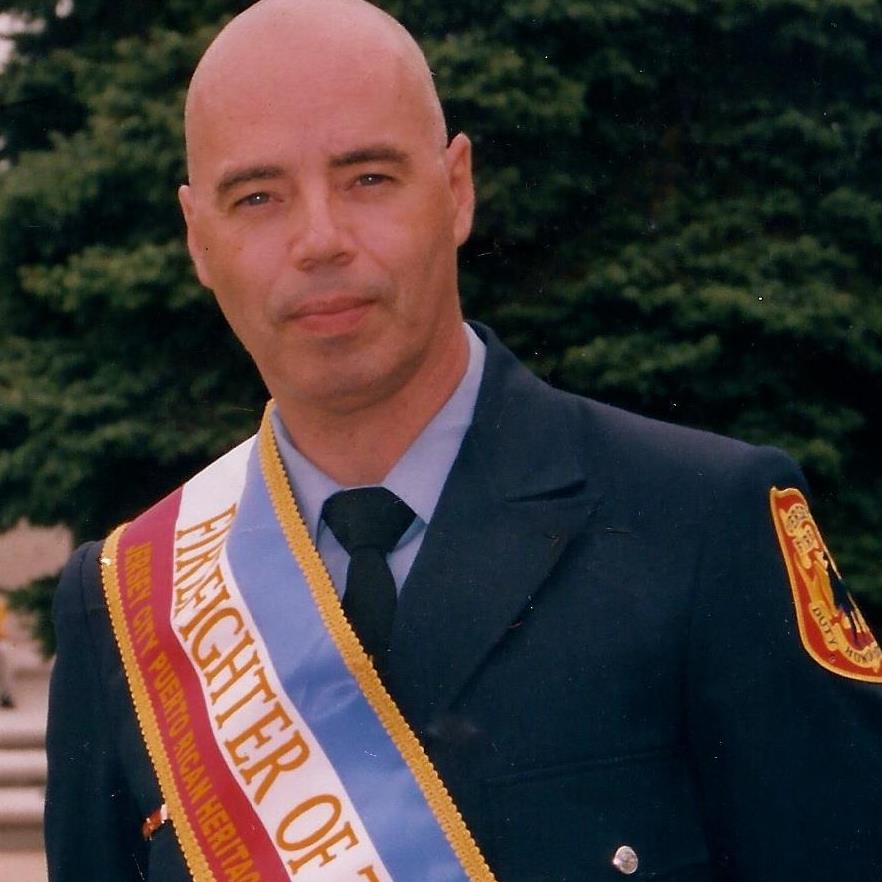 1. In 240 words or less, describe why you think people should vote for you.
If you're referring to my Heights People, we must note that the diversity has it's challenges more then any other part of the City. First, I am a Retired Jersey City Firefighter, United States Air Force Veteran, and born in Jersey City. I am married to a register nurse, with two children, ages 10 and 17 years of age.  The Heights is the original Chill Town, with one and two family houses that have been the backbone of this community. How do I get affordable housing from these construction?  How would I be able to protect the established homeowner while making it easy for new construction to continue? These are questions that is better left to someone that is a Resident Councilperson, as well as, an experienced one that was homeless due to the high rents in Jersey City.  Keeping the Heights clean may be the easiest task that I will do as councilperson. This is because of my commitment to communicate innovative and cost saving solutions. I would also gain more from abatements by linking Journal Square development to the Heights.
2. What are the top 3 things on your agenda if you get elected?                         
A. Taking leadership of Pershing Field, Gordon Park and connecting to a Redevelopment plan that will protect the Reservoir 3. The reservoir to include the NPO Reservoir Alliance & Preservation, along with the Councilperson in Ward C, will partner to provide limited services until the infrastructure, handicap access, remediation and restrooms are created. Gordon Park will be kept passive while we create a road and build a new Gazebo.
B. Traffic: Re-establish and provide input on our Traffic control systems and access adjustments on all roads leading to Route 139 Upper/Lower, Manhattan and Tonnelle Avenues, to include Paterson Plank Road, west to Route 3. After the completion of the Pulaski Skyway, we can reinstate a new traffic pattern,stop and revisit the recent Zone Parking Ordinance, and create a $7.00 permit parking at night so our Central Avenue and Palisade Avenue small business have access to Jersey City Residents during the day. Find ways to create Public/Private Parking Facilities in the Heights
C. Create a Watchdog group that can help communicate the anticipated problems due to the new homeowners re-evaluation mandate, using committee members and community leaders within the Heights. This group will also be our backup Disaster Preparedness Group.
3. What do you love about Jersey City?
What I love about Jersey City, is that everyone who comes here -falls in love with it. You can hear Jersey City mentioned in numerous movies, as well as, the place where Real News is Challenge when we are covered in both local and syndicated news and media shows. My concern would be how can it be slowed down, so we can smell the flowers just for one moment and see how we're doing. This would be a challenge that I hope to tackle with a little TLC and a good Public Relations Plan that will be brought to every agency, including the Public Safety Department. Some of these Quality of Life ideas to make it safe are;
It may give us a better Fire & Police Department
It will communicate our laws on how we want our garbage placed during garbage and recycle collections.
Establish a Historic Society or Provide Leadership to create a Historic Museum and bridge it with the heights-this will enhance our Art initiatives.
Re-establish a new Domestic Pet registration Program. 
4. What's your favorite Jersey City hangout spot?
Favorite Spot: The Hutton at 225 Hutton, it's across from Mosquito Park and houses a Totem Pole I created last year.
Carmen Vega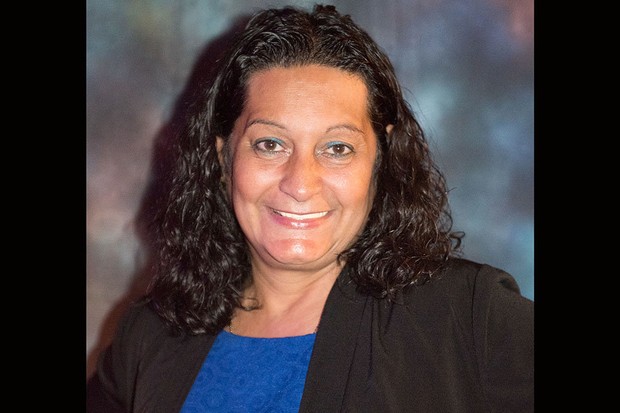 Ward E – Downtown
Madeleine Giansanti Cag
1. In 240 words or less, describe why you think people should vote for you. 
I am running as a smart, thoughtful, unbiased professional to help the city move forward intelligently for all residents while preserving the uniqueness of Jersey City. John Wooden said, Be more concerned with your character than your reputation, because your character is what you really are, while your reputation is merely what others think you are. I will never compromise on the values that are important to me.
I am impeccable with my word. I have lived my life and conducted my professional affairs with the highest integrity. I act according to what I say. If I make a mistake in my actions (happens sometimes) — I always own up to it.
I am an active listener. I strive to be unbiased as I listen to all points of view. I work to understand the issues. I internalize the issues; determine the best solution, then act.  
I believe in diversity. I believe we thrive when we have differences of opinions that can be shared openly and discussed – always leads to the best outcome.
I am a 12 year resident of Jersey City that has witnessed great things and not so great things. I raised two kids here and plan to stay for a long time. Professionally, I have been effective in leading projects that required not only intellectual acumen but the ability to change hearts and minds of stakeholders. I will take from those experiences to be an effective councilperson.
2. What are the top 3 things on your agenda if you get elected?​​
Ensure benefits to the community in development deals, including negotiating and/or creating legislation for new schools, affordable/work-force housing and parks/open space.
Work for better infrastructure, community services and after school services, including supporting innovation in city services and infrastructure improvements, particularly with respect to street safety and resiliency, supporting our libraries, and promoting collaboration with resources of city professionals for our high school students and seniors.
Work in conjunction with the city professionals to understand the budget, understand increases/decreases with respect to new projects and changes (including the reval) and support a long-term fiscally responsible budget that includes funding for long-term, necessary but less visible projects (i.e., sewers).
3. What do you love about Jersey City?
Jersey City has heart and grit. I am inspired by that. Jersey City is low-key. (If the NY Times will stop writing articles about us!!) Jersey City is diverse. I love discovering neighborhood quirks, arts, crafts and culinary specialties – there is so much talent and generosity in our community offered with self-effacing humility. I can't get enough of it!
4. What's your favorite Jersey City hangout spot?
My favorite hangout is on the red cement block at the tip of Peninsula Park. From there I can see my dear Jersey City rising behind me, Manhattan in front of me, Brooklyn in the haze, the Statue of Liberty, Ellis Island and the meeting of the Hudson River with the Atlantic Ocean. I can view all these landmarks, with Jersey City's support at my back, while listening to the lapping of waves on the shore. Even today, it is never crowded; it is peaceful, remains relatively clean and is used with quiet respect.
Nicholas Grillo
1. In 240 words or less, describe why you think people should vote for you. 
I'm the only candidate from Jersey City. I have witnessed firsthand the evolution of our city. People should vote for me because I am running for the right reason; this position will not be a stepping-stone for me.  I'm committed to working hard and continuing to move Jersey City forward.
2. What are the top 3 things on your agenda if you get elected?
Affordable Housing
Pedestrian and Traffic Safety
Quality of Life Issues
3. What do you love about Jersey City?
There is very little that I don't love about Jersey City.  It is my hometown.  I love the culture and diversity.  I love the history.  It is a great place to live and it continues to get better with time.
4. What's your favorite Jersey City hangout spot?
White Star
Jake Hudnut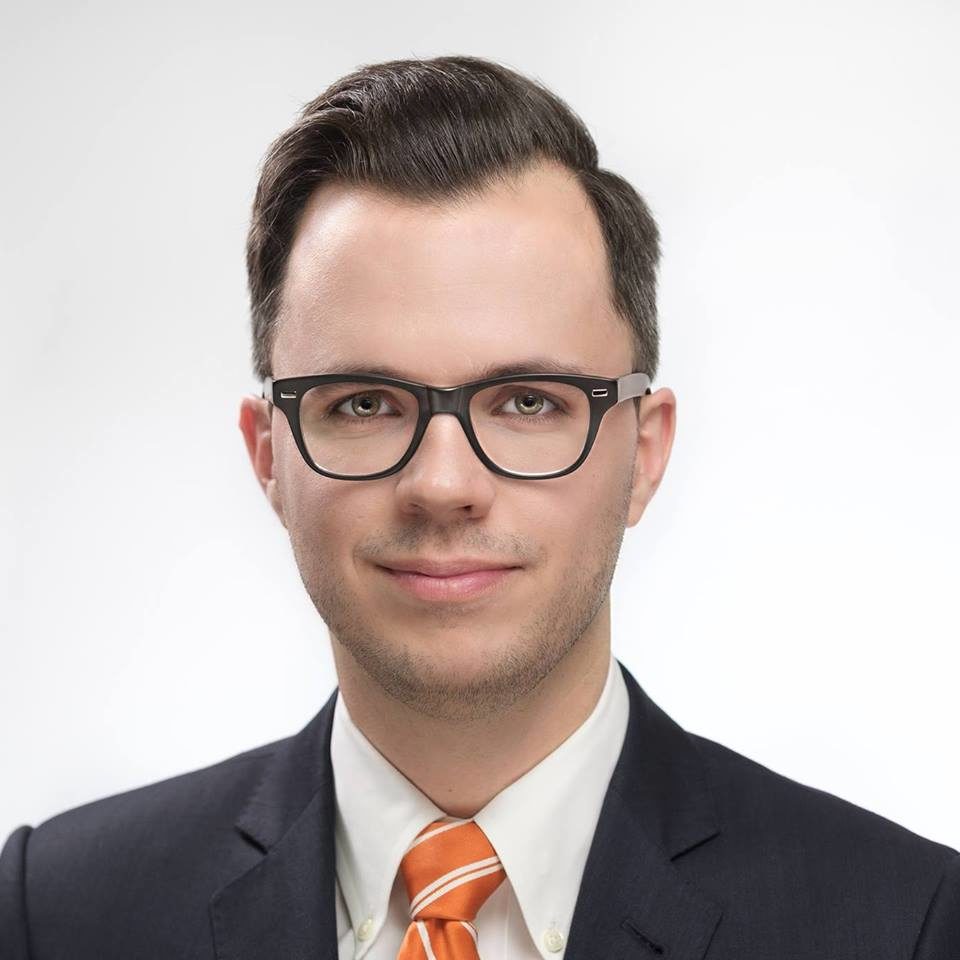 1. In 240 words or less, describe why you think people should vote for you. 
I am the only candidate in my race with a background as a fighter. I moved to Jersey City in 2005. Since then I have served the city in the courts by protecting constitutional rights and standing up for the voiceless as a Jersey City Public Defender. In the community I've campaigned managed successful races of several progressive candidates for our Board of Education.
I've developed a strong backbone in the courts and the community. And I'll put that to use on the Council. I will stand up to developers who want to take Downtown out from underneath of us. I will stand up to the Port Authority on behalf of all commuters. And I'll stand up to elected officials that take action that adversely affect our interests Downtown.
2. What are the top 3 things on your agenda if you get elected?
(1)  Responsible development. Responsible development means two things: supporting our public schools and building in a way that fits in with our neighborhoods.
Right now tax abatements for developers rob our public schools of support, giving less funding to our public schools than traditional taxes on development. This needs to stop. The Council has not taken action yet. On the Council I would put an end to this. I would also encourage developers to help our schools by building public schools as part of new development. This is common in New York City but has only happened once Downtown so far.
I would also continue to give neighborhood associations a say in the development process. Development should fit into a neighborhood, not change it. We've seen neighborhood associations have success fighting towers that were too tall and too dramatic of a change. This is a good thing. Also, developers have to help us meet our needs. If they are going to continue to get tax abatements, then they need to commit to help the city with sustainability (green infrastructure and better storm water management).
(2) Stand up for commuters. We have three PATH stops in Downtown alone. Port Authority's mismanagement perhaps has no greater impact than right here in Downtown. We need to pressure our local legislators to pass the Port Authority reform that has stalled in Trenton since Bridgegate. Recently, in aJersey Journal op-ed I called on both gubernatorial candidates, if elected, to nominate a Jersey City resident to the Port Authority Board of Commissioners. Port Authority reform and Jersey City representation will go a long way toward our neighbors getting better service from the Port Authority.
(3) Affordability. We need to pass the pending legislation that will require 80/20 market/affordable housing on abated development. We also need to create more zones for affordable housing. We are behind other New Jersey municipalities in this area. I also support workforce housing which would look out for our teachers/police/firefighters. Newark has had some success with this lately.
Lastly, strengthening our rent control ordinances will address affordability. Right now rent control only applies to buildings with five or more units. This excludes many brownstones with four units Downtown. We need to expand the reach of rent control (while still maintaining certain exceptions if the property owner lives onsite).
3. What do you love about Jersey City?
We are on the rise again! My uncle went to St. Peter's Prep in Paulus Hook in the early 60s. Downtown was very different then. We are back on the rise, and it is exciting to be a part of that. We do, though, need to make sure all of Jersey City enjoys that rise. Rising waters should lift all boats.
Also, I want to mention the diversity. It is so amazing that this race Downtown started with six candidates, though has since narrowed to five, including two women and two openly gay men (myself included).
4. What's your favorite Jersey City hangout spot?
Take a map of the Pedestrian Plaza and point anywhere. No matter where you finger lands, at that restaurant I've had amazing times and made great memories with friends and loved ones.
James Solomon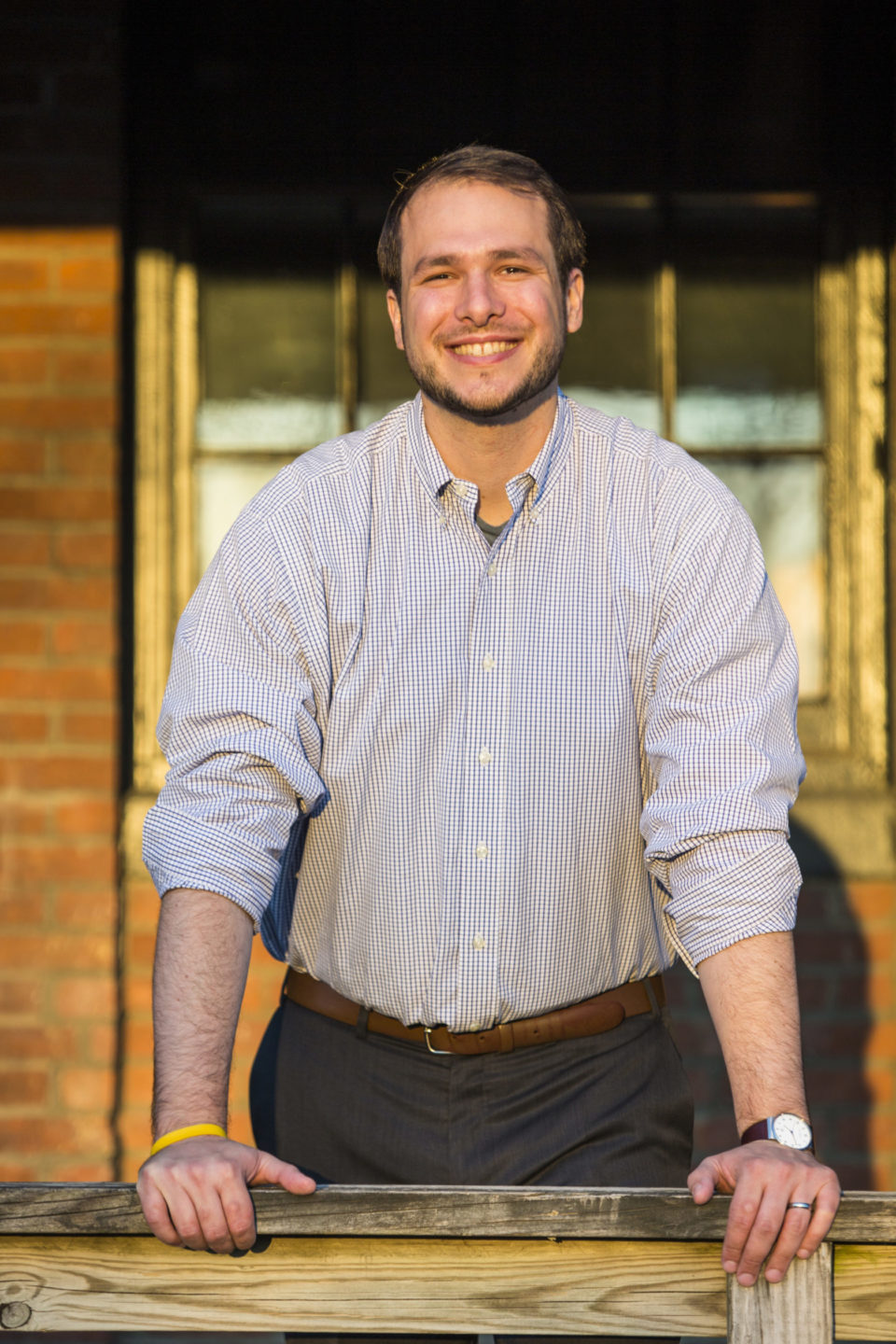 1. In 240 words or less, describe why you think people should vote for you.
There is an incredible sense of community here that made me fall in love with downtown Jersey City. That community remains, but so many residents talk to me about their worries that it will be lost. Many lose sleep over Newark Ave turning into a second Hoboken; waterfront towers that are built to keep their residents inside them and outside of our neighborhoods; and the displacement of the Latino community.
While there are no silver bullets, I know that our development policies and planning practices have made these trends worse. We've given out huge tax breaks on some of the most valuable land in America; failed to gain significant community givebacks, like public schools, to keep families in downtown; and built too many luxury penthouses and too few affordable apartments.
I'm best Ward E candidate because I'm unbought and unbossed, the only candidate to promise not to take any donations from the Jersey City real estate development industry. I can also get the job done as the only candidate with experience in City Halls, working for mayors in Newark and Boston.
2. What are the top 3 things on your agenda if you get elected?
1) Reform Development. We've given out over 30 long-term tax breaks for major developments over the last 4 years. We can't do that any more. I will vote against any long-term tax breaks unless there is overwhelming evidence that they're in the best interests of the city. Furthermore, we must link development to infrastructure with a rigorous infrastructure plan. Downtown JC will add, conservatively, 16,000 new residents in the next five years. We don't have a plan for schools with 35 children in a classroom, PATH trains at capacity, and a sewer system 150 years old.
2) Pedestrian Safety. 535 pedestrians were hit by cars in Jersey City in 2016 alone. Sadly, children have been killed on our streets. Pedestrian safety is life and death. It will be one of my top priorities on the council. I will fight to engineer safe streets with policies such as curb bump-outs; add enforcement at particularly dangerous intersections; and continue to grow the political movement for Safer Streets.
3) Stand up for Progressive Values in the Era of Trump. We must use our local power to resist the hateful agenda of the Trump administration. Jersey city is sadly NOT a sanctuary city because our correctional facility, controlled by Hudson County, maintains a voluntary partnership with Donald Trump's deportation force. I will use the bully pulpit of public office to fight against this partnership.
3. What do you love about Jersey City?
This city's incredible community and diversity. Long-time residents have welcomed my spouse, Gaby, and I in a way we could have never imagined in our wildest dreams. We are extremely grateful for their support. When we walk down the street, we run into so many amazing people and feel like part of an incredibly community. Just as important, Gaby and I really want to raise our child in a diverse community. Our kid's a mix of everything and we want him/her to experience that diversity as he/she grows-up.
4. What's your favorite Jersey City hangout spot?
As corny as this answer is, it's my stoop at 4th and Monmouth. Our neighbors are awesome, as they are both hysterical and generous. Our block represents both the old and new of downtown forming one community. I enjoy sitting outside with a cup of coffee chatting with my neighbors.
Rebecca Symes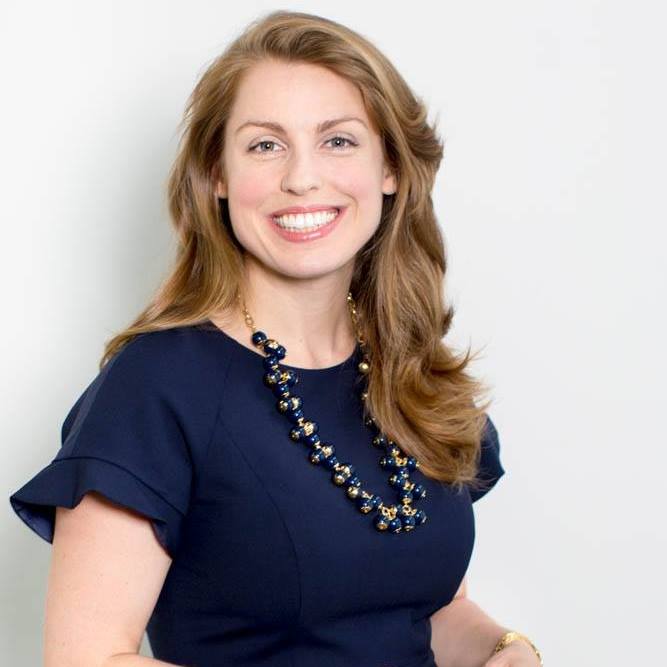 1. In 240 words or less, describe why you think people should vote for you. 
I'll be an effective advocate for Ward E residents because I have the professional experience, work ethic, pragmatism, and focus to properly serve on the City Council. It's these characteristics that Councilwoman Candice Osborne identified as her reasons for endorsing me to succeed her as the next representative for Downtown Jersey City.
Like many people throughout Downtown, I'm worried that Jersey City will only become a place for the very rich. And while some candidates this election have focused their campaigns on being road blocks and working against our progress, I will work with our next Mayor and City Council to get the important things done for our neighborhoods.
The overwhelming response I get from people is that they want a representative who will focus on local issues, protect our quality of life, and pass laws that make Jersey City a livable city for regular people.
I am the only candidate in this race that has the necessary and real-world experience needed to continue the amazing progress we've made so far in Jersey City. I have a longstanding, demonstrated commitment to affordable housing that includes protecting our most vulnerable neighborhoods right here in Jersey City. In me, voters have the most qualified candidate to demand the smart and sensible development that meets our community's needs.
I'm asking for your vote on Tuesday because a vote for me is a vote for continue moving Ward E forward.
2. What are the top 3 things on your agenda if you get elected?
This is in no specific order. In my conversations with people, affordable housing, development, and accountability are real things that concern people about the future of our City and where we're headed. Downtown residents largely care about quality of life issues, and as a City Councilperson, I will focus every day on the important things that protect our quality of life, make our city more affordable, improve our resiliency and put our community on a path to financial and environmental sustainability.
My big issues:
Community Driven Development and Improved Tax Abatement Reforms – There's a real feeling out there that we have too much development in Jersey City and that we're overdeveloping certain neighborhoods. I've long held that no tax abatements should be awarded without the City articulating a clear plan to the public for the PILOT revenue. Right now, all that revenue is just going to our budget as general revenue, in some cases plugging structural gaps and our schools, public spaces, and infrastructure all suffer because of poor planning from the City.
But some of my opponents want to stop development, and I think if you ask many of the residents, they want development, but most importantly they want it done right. I'm the only candidate that knows how to make development smart and sensible for all our neighborhoods and I'm the only candidate that has proposed a legal requirement solicit community input in decisions related to tax abatements and development.
Affordable Housing – We haven't done enough in Jersey City to make this a place where everyone can live.
I was on the front lines of affordable housing for half my career, before working for US Senator Kirsten Gillibrand as her Director for Constituent Services. I have a long history fighting for tenants, and when I joined the private sector, I helped expand the Waterfront Project in Jersey City.
But most importantly, I will hold developers accountable and demand that we get a better deal. I have the experience navigating our city's housing laws and I'm the only candidate with that knows how to make affordable housing a priority. I will ensure residents can stay in their homes by enacting rent freezes and expand legal services through City Hall. I'm also the only candidate that has a track record of holding predatory landlords accountable and taking bad actors to task.
Accountability – I want to make City Hall work harder for all residents by making them more inclusive when it comes to lawmaking and the bid decisions that impact our neighborhoods. We'll do this in 3 parts – 1) creating a legal framework that formalizes and requires input from the community on decisions about development, quality of life, and also changes in land use law and tax abatement policy. 2) Establish participatory budgeting. It sounds boring, but It's basically when we allow residents through a facilitated voting process the opportunity to determine how they want their tax dollars spent. 3) Get money OUT of our local politics. I want to do locally and publicly funded local elections, which will set limits on spending and fundraising, forcing candidates to raise their funds from Jersey City, not outside big money interests.
3. What do you love about Jersey City?
What I love most about JC is that it's an easy place to make friends of all ages and backgrounds. It's also getting real easy for people to get involved with civic organizations, social activities, philanthropic ventures, or even celebrate our local artists. There is something for everyone here.
4. What's your favorite Jersey City hangout spot?
I can't pick just one! Sam AM for breakfast. Roman Nose for dinner. Wine selection at Satis.
Ward F – Bergen/ Lafayette
Dennis Burgess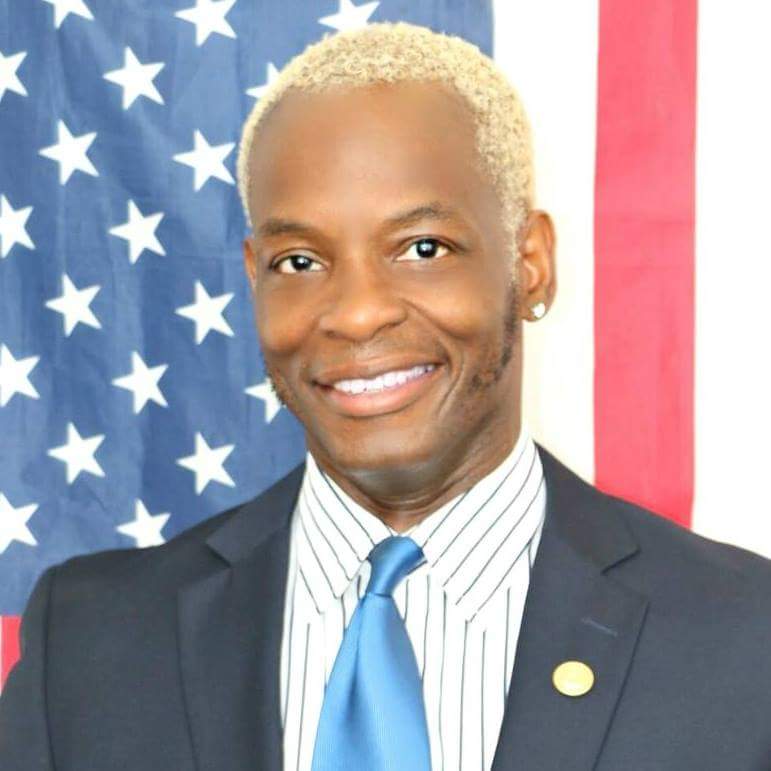 1. In 240 words or less, describe why you think people should vote for you. 
Being around the growth of Jersey City and watching a positive leader like Mayor Glenn Cunningham. I think Jersey City deserves someone with respect, honor, courage, and passion. Someone that won't take any nonsense and that will fight for the people. I think Ward F needs a no nonsense leader like me for all the people of Ward F. I will put my foot down in city hall. There will be no shenanigans on my watch. To make a long story short i will not let Ward F down.
2. What are the top 3 things on your agenda if you get elected?
A. First, The rent is too damn high in Ward F and thats not fair for the residents in Ward F. I would attack that very aggressively. Thats including low income housing, section-8, and the district lines shenanigans in Ward F as well. Garfield Avenue next to berry lane park, i will attack that particular complex that they have planned, so far i heard over ten thousand units. Can you imagine over ten thousand units of gentrification that does not involve a Ward F native. That will be the end of the power of the Afro-American and Hispanic vote in Ward F. The rents in that particular complex will be too damn high if we don't demand to be accepted in that particular plan. Our time is now to bring any plan back to the drawing board as long as you have someone like me in city hall to fight for you, We the people. Instead of deleting the people, we will delete the rent from going high to making it affordable. Its time to save the community and tell city hall and the developers we are not going no damn where. Enough is enough and the bamboozle game that they are playing on our senior home owners and other natives of Jersey City. This must be stopped. We will not be deleted out of Jersey City on my watch.
B.  Number two is Operation Save Our Young Tomorrows Leaders by bringing crime down. How. By bringing in what i call tough love character building programs using the power of history. By bringing the seniors out of retirement to help save and raise our young tomorrows leaders with a program thats so precise and much needed in not just Ward F but all inner cities in America. This is a very simple remedy to help cure a sick village. Connected with the help of the whole village bringing back community crime watch that works with police officers that care about the village. Attacking loitering, dirty sidewalks and streets in front of bodegas. Being consistent on a community that needs this particular type of medicine. Right away that will bring in a safer, healthier, happier and smarter Ward F with tough love programs that are leaded by kings and queens that care about the village. That knows how to raise a princess and a prince. We all know once a princess and a prince tries to raise themselves through social media, It creates a frankenstein monster. This must stop now. It is a gumbo that i use everyday and it works. Its not all about locking them up. Its about teaching them about respect, pride, honor, dignity of life itself. This remedy only taste good if you know the recipe and i know the recipe. So i will roll up my sleeves with my team. The best team i can find. Number one thing is do you care.
C.  Third, jobs. Ward F's young tomorrow's leaders are in danger. As you see, whats going on around you has been planned that way. It is no coincidence. So i would attack that by creating jobs thats connected with adopting young tomorrow's leaders through different companies all over New Jersey and New York. Big businesses and small businesses would sign up to be apart of operation save our young tomorrows leaders by giving them a job. They will adopt a dozen, a half a dozen, two or three. It all depends. Guaranteed jobs with the help of developers that want to do business in not only Ward F but Jersey City period. The program will be designed where you would have to go through a learning process of character. Your pants up, how do you talk and deal with people. Before you get transfered to a job you would have to pass a ladies and gentlemens test. Respect, will power, character, honor. Meaning speaking right, great manners, representing and more. Before you even get that job. This program will be like no other on the planet. Its very simple. The developers that want to do business in Ward F will help create a better Ward F by helping save our young tomorrows leaders. I would attack them in a positive way to pay for Municipal and the YMCA pool to be opened. To build a rec center in Ward F for our young tomorrows leaders. All of this is guaranteed to reduce and delete crime out of Ward F, only as long as we have the right ones working in those special programs to save and change. Using their passion, courage, and love with the power of the history to be successful, to make a successful change in Ward F. It is very crucial now. So lets not fool anybody. As you know im not a politician. Im not politically correct. But i do know how to get the job done. And ill never get tired of saying the rents are too damn high.
3. What do you love about Jersey City?
What do i love about Jersey City. The People is number one. I love to walk down to the Liberty State Park and watch the Statue of Liberty. Wander through Ellis Island. Look at that Manhattan view across the Hudson River. What do i like about Jersey City being a native of Jersey City? Jersey City with the help of Mayor Glenn Cunningham put Jersey City on the map. In the 60s it was the civil rights movement that opened up the freedom gates of America. They went through blood, sweat and tears for real change for all people in America. What do i love about jersey city. The power of what Jersey City has to offer. So many great things for families that are raising kids. So many beautiful things to visit. So many opportunities. So many opportunities for entrepreneurs to bring ideas into Jersey City. Ask the artist what do they love about Jersey City. They come into Jersey City in crowds because they see that theres so many opportunities in Jersey City for them. As for the New Yorkers, they jump on the path train, the ferries, Uber, and Lyft to get here. The hole is so big in Jersey City that the best plumbers they can find can't even fix the busted pipe. Thats how great Jersey City is. But as you know Jersey City now is the 5th highest ranking city in terms of rent in the country. What do i love about Jersey City. I love the gentrification only as long as we are accepted in the gentrification. Example, Ms. Mable lived in Jersey City all her life, and you come from Kansas, what you should do is bake either an apple or cherry pie or whatever you desire. Give the cup of sugar and go to your next door neighbor and ring or knock on the door respectfully to be accepted in your neighborhood. What do i love about Jersey City. Everything as long as its fair for we the people.
4. What's your favorite Jersey City hangout spot?
Jersey City is my favorite hangout spot. Meaning all over Jersey City. I love to explore. Jersey city is like the Martial Arts to me. People ask me what is your favorite Martial Art style and i always tell them i have no favorite style or system. To me its all one. So what is my favorite hangout spot in Jersey City? Everything because Jersey City has so much to offer from restaurants, lounges, night clubs, malls and more. There's so much. So to make a longer story short, I love all the diversity of Jersey City.
Tyrone Ballon
1. In 240 words or less, describe why you think people should vote for you. 
The main reason why I know why people should vote for me is because of my independents and I am not beholden to any Politicians or their Cronies and they don't have any ties to me or my livilyhood. I ran twice before as an independent and back in the past I was offered a City Director's job and I also was asked to run on the HCDO and I turned down both offers. Another reason is that I have years of Community works following me which is paid for by my own resources.
2. What are the top 3 things on your agenda if you get elected?
*Poverty
*Programs to teach Conflict Resolution
*Restoring Unity Amongst the Constituents of Ward F
3. What do you love about Jersey City?
I love Jersey City because I am a byproduct of Grassroot Family and Charity (Love) begins at home!
4. What's your favorite Jersey City hangout spot?
My favorite Jersey City hangout spot is where I do some of my community service. They are 2 Senior Citizen's Buildings. There I feed the Seniors after I bring hope and encouragement to the through the preaching of the Word of God and also the B
Anthony Blake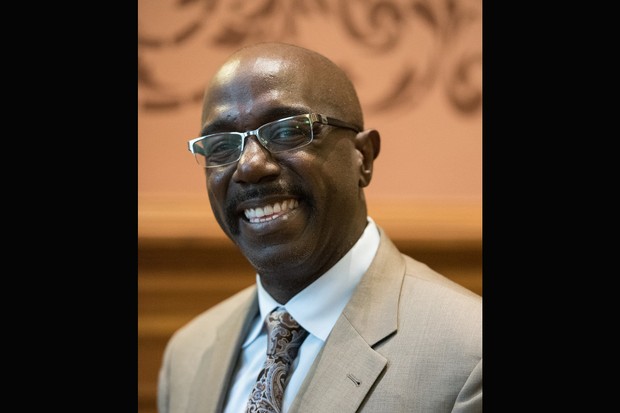 Anthony Blake works as a crisis intervention specialist at School 4. He would like to bring attention to employment, as well as improve the availability of affordable housing and work on taking guns off the streets.
Yolanda Dortch-Amiker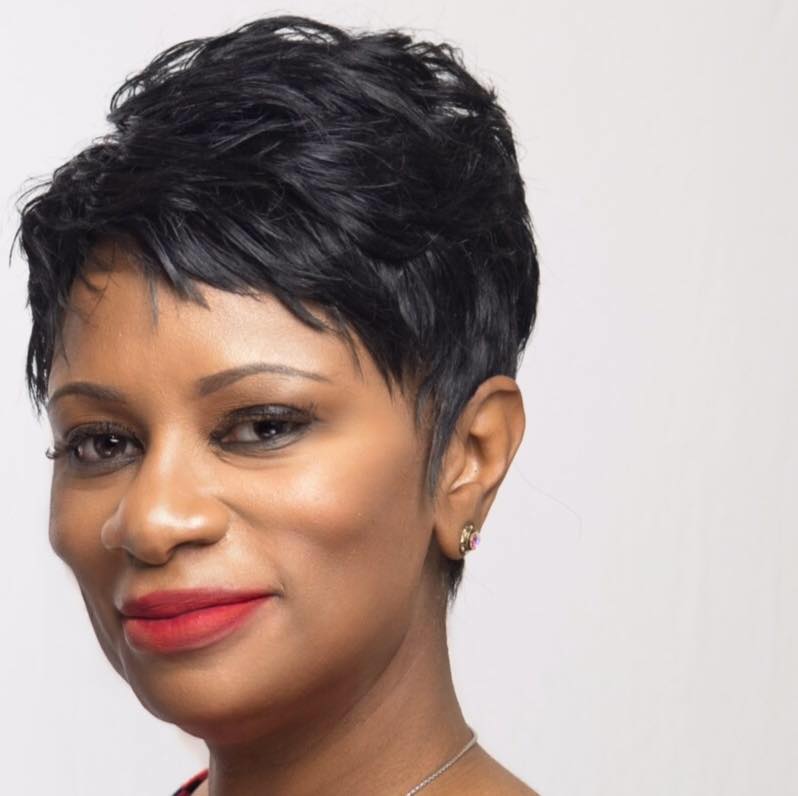 First and foremost, I was raised in Ward F and I care deeply about the community. I care so much that after retiring from the United States Army, I returned to Ward F to begin a new role in the non-profit community to help our veterans. It surprised me to learn that very few resources existed for our local veterans and the few that were available appeared to be issued selectively. Like many of our clients, I encountered these "make shift" organizations funded by "connected" individuals and so-called leaders. It was apparent to me that the people who cared the least had the most power and our veterans remained neglected. Immediately I began researching what was provided through the Veterans Administration, existing national non-profits, and incorporate what other local veterans needed and self-funded the venture to ensure no veteran was left behind. That's how the "HIP Foundation" began. 

As the HIP Foundation grew successful connecting our veterans to housing and employment I began noticing other problems in our community that needed attention. I thought to myself, where is the effective job training? Where are the effective programs for children after school in Ward F? Why are our streets flowing in a sea of trash? When I reached out to city hall it felt as if I was invisible or speaking an unknown language.

The quality of life issues in a neighborhood I love deeply, kept me up at night. The shootings and homicides continued to climb. There were no real opportunities for ex-offenders. Our neighborhoods looked destitute and with unresponsive leadership from local government, many of the residents I spoke with felt hopeless. Having served honorably in the Army for 17 years, I know what a war zone feels like but I expected that in Iraq not at home.

We can't just complain our problems away; we need to train. Just as I did with the HIP Foundation, I started researching what could be done but in this case from the public policy perspective. Working alongside the NAACP, I could travel to places outside of Jersey City and see what those cities' solutions were. I saw first-hand what was effective and what wasn't and understand what we could be doing differently to improve our situation in Ward F. 

While I watched our absent leader in Ward F trade political posts, I was hopeful that our current appointed councilman would bring about the change he promised when he ran against Diane Coleman in 2013 but within a few months it was clear that like most politicians he wanted to "be", more than he wanted to "do."
Around March of this year, I decided the time is now. Shortly before announcing my intentions to run, I resigned from my post at the HIP Foundation to fully dedicate myself to this race. For the past 7 months I have been going door to door listening to your concerns and hoping to earn your trust. 
Our community deserves a leader who is committed to making "Ward F First" a reality in city hall; not just a slogan screen-printed on a campaign shirt. Ward F has it's "Yes" man who has voted for every single tax abatement Mayor Fulop sent to city council. In 9 months, Jermaine Robinson approved 16 abatements for residential property in downtown neighborhoods. Jermaine has offered no solution to affordable housing crisis that is a direct effect of the incentives he's voted to give downtown. He has made no efforts to advocate for community policing policies that have effectively worked in other communities to drive down crime and repair police and community relations.
My agenda if elected; Crime (Community Policing, Affordable Housing and Redevelopment New Businesses which will Create Jobs.
Michael Griffin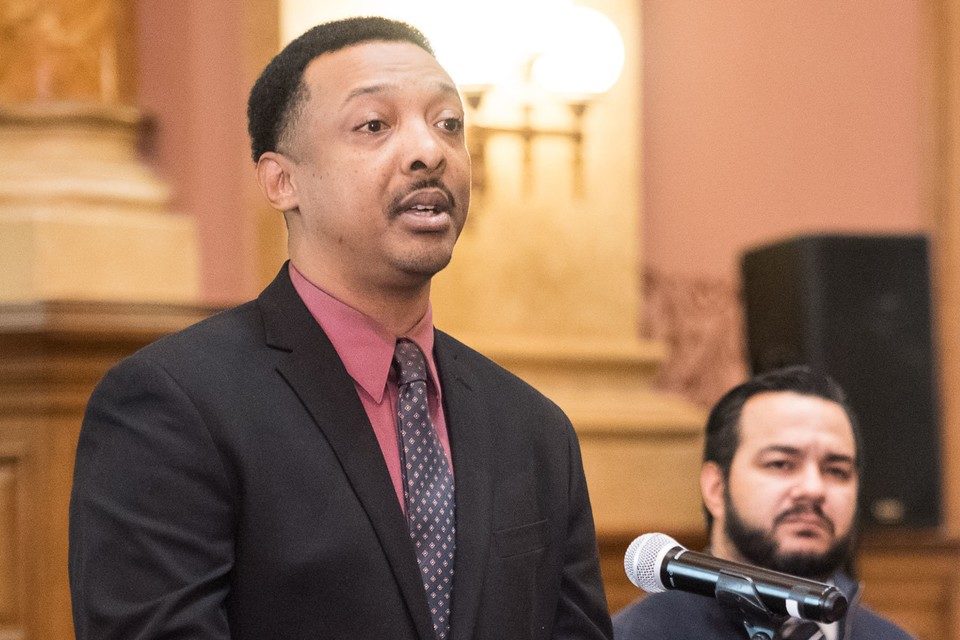 Michael Griffin plans to highlight the need for attention to public safety and quality of life in the community.
Jermaine Robinson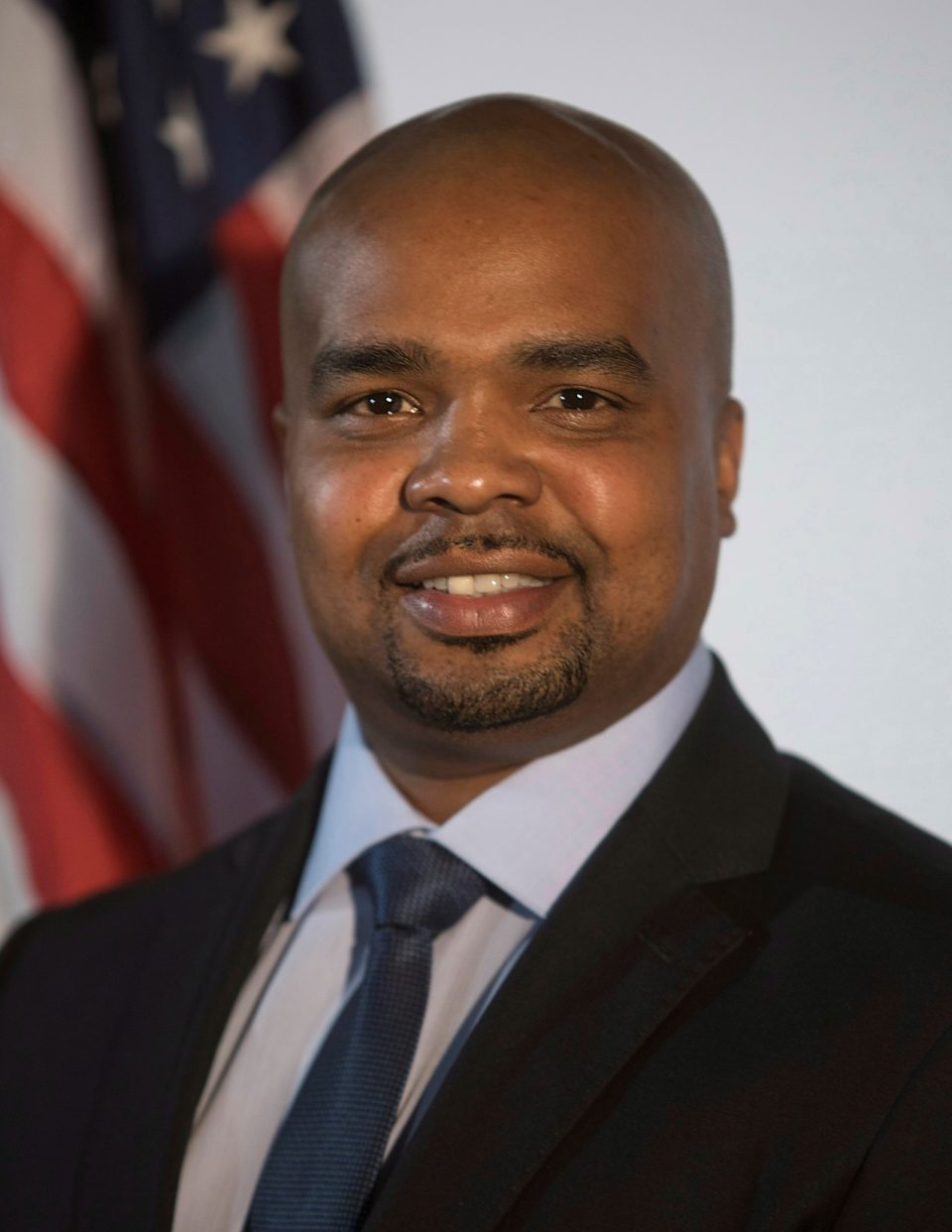 1. I am asking for the residents of Ward F to vote for me because as a life long resident of Ward F, I understand the issues that affect our community and will work with the community to assure change. I also understand that this position is FULL TIME and the residents of Ward F deserve a representative that is able to dedicate the time and resources necessary to be effective. As a business owner with an incredible staff, I am able to dedicate my time fully to the Ward F Community. I have made only one promise and that is, I will out work every one else to make sure Ward F is first priority.
2. The Top 3 Things on my agenda are affordable housing, creating employment opportunities for local residents and expanding recreational programs for the youth.
3. What I love the most about Jersey City its diversity. I have seen this especially in Ward F. The way the community comes together to support one another inspires me to continue to fight to put Ward F First. In my short time as Councilman, I have worked with the Greenville Neighborhood Alliance to establish several Block Associations. The residents of Jersey City, in particular Ward F, really care about their community and want to see it change for the better. Working together, we will be able to do so.
4. Naturally, The Light Rail Cafe! Not because I am the owner of the restaurant but because of the change it has inspired in the Ward F Community. I would not be where I am today if it wasn't for the Light Rail Cafe. When every one wanted me to move my establishment downtown, I fought to keep it in my community and I am extremely proud of what it has become. The Light Rail Cafe is the "Cheers" of the Ward F Community. It is a place of comfort and offers support when you need it the most.