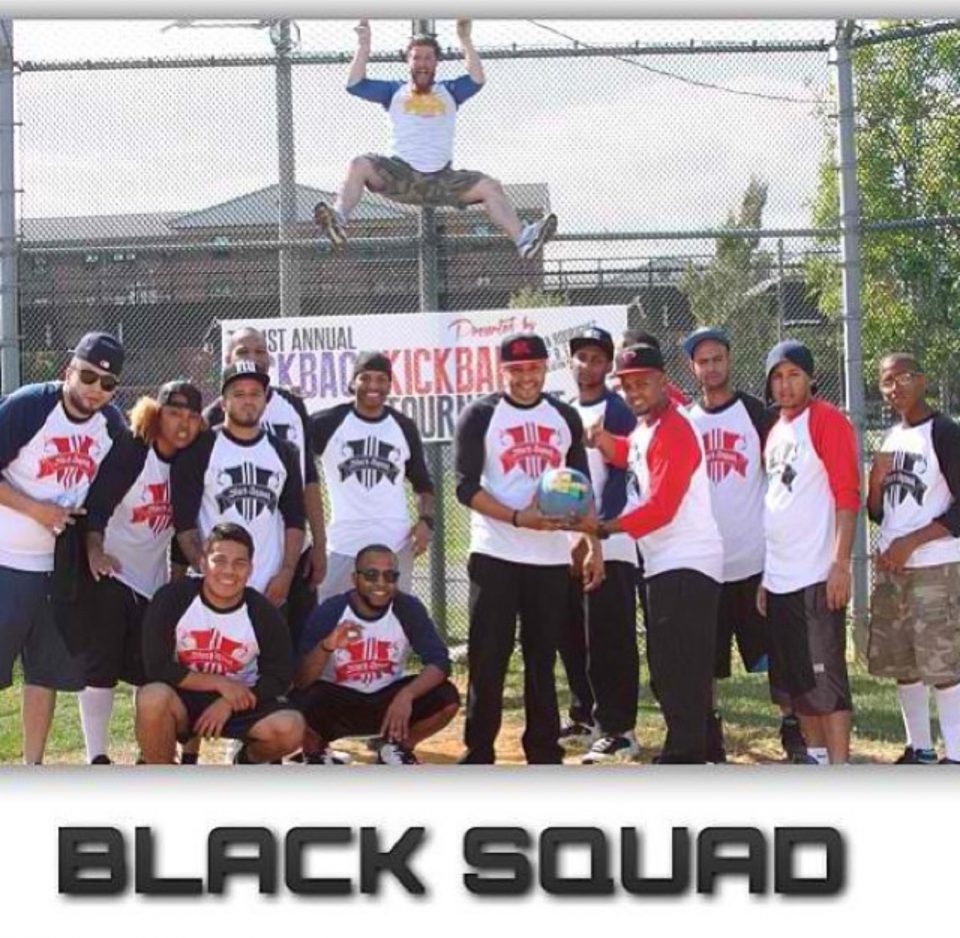 Black Squad Inc. works with JRT's Helping Hands, a non-profit organization by Julian Rodriguez. Black Squad Inc. began as a car club where only black cars would be able to join (hence the name). Around the same time, their group of friends was active in the nightlife scene, and it became a sort of social club where they would support their friends who promoted parties. They would advertise Black Squad Inc. by making hats, shirts, and stickers for the cars.
In September of 2013, they decided that they wanted to give back to the community and try to set an example for Jersey City's youth. They partnered with a clothing line that started in Jersey City named Prep Era to do a charity kickball event. They were able to raise $2,700 from that event and make a full donation to The Boys and Girls Club of Hudson County.  
In December of 2013, they did an unofficial toy drive when the director of The Boys and Girls Club reached out to them and informed them that they were low on gifts that year. They were able to collect and/or buy about 300 toys for them. After the success of the first event, they decided to do a charity basketball event in March of 2014. $2,800 were raised in that event and again donated to the Boys and Girls Club.  
JRT's Helping Hands raised money for Breast Cancer Awareness in October of 2014 by selling custom hats and donating a total of $2,000. In December of that year, they had their first official toy drive and were able to collect/buy about 700 gifts in total, which were donated to several organizations including Hope House, Women Rising, The Boys and Girls Club, St. Jude Children's Hospital, YMCA in Newark, and others.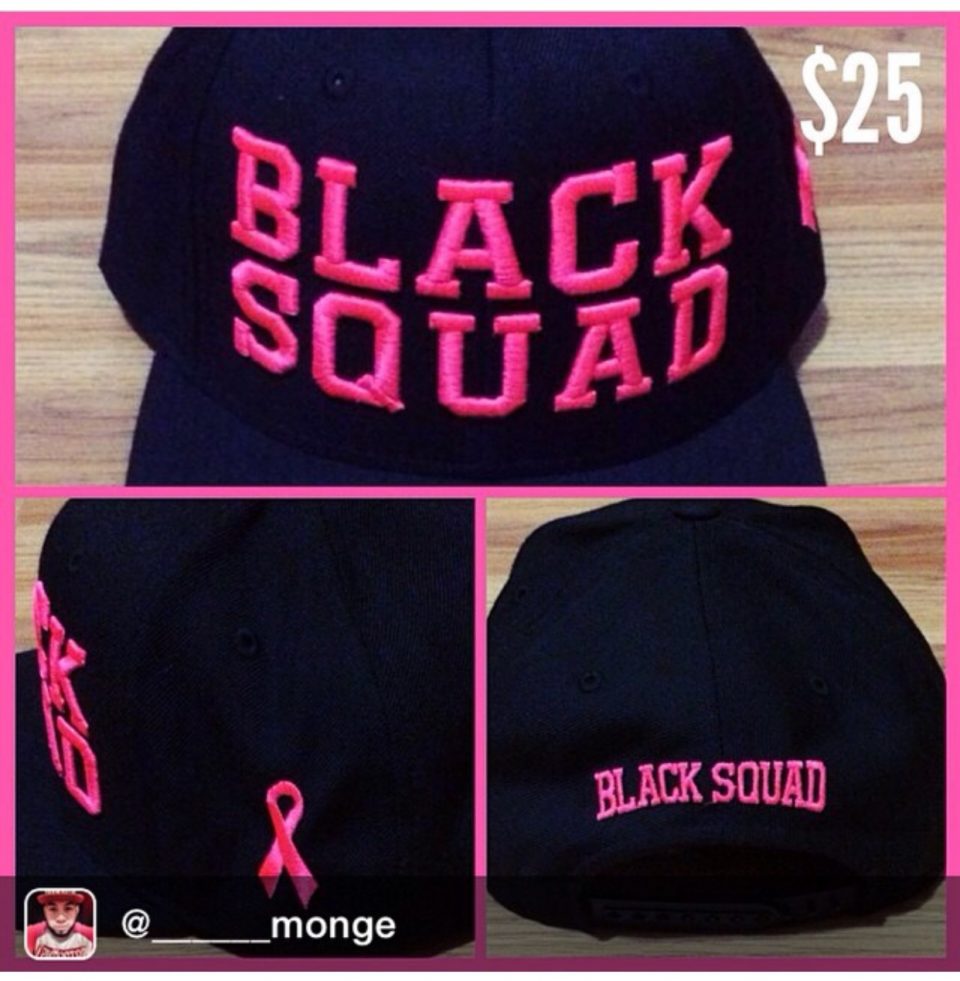 For the rest of 2015, they helped a Jersey City family reach their goal to help raise money for cancer treatment of a 7-month-old baby by selling custom hats and donating that money, and they placed a billboard to promote helping people out and giving back because they felt it was a message that needed to be delivered.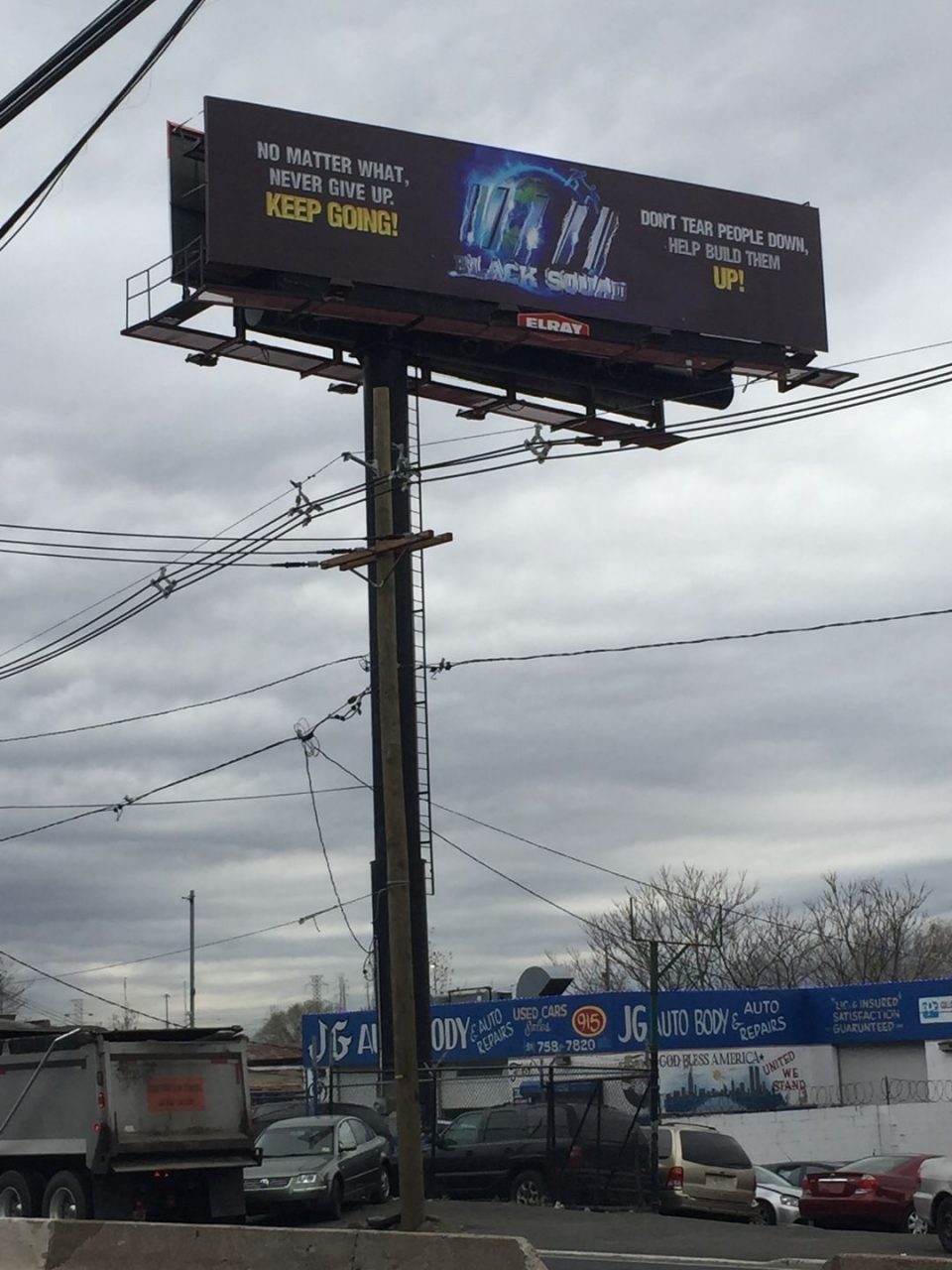 In December of 2015, they held their second annual toy drive, and they were able to fulfill a wish list for 102 people from two different organizations and make substantial donations to three other organizations. In March of this year, they were able to help Dickinson High School's baseball team reach their goal of $6,000 by donating $2,500, helping them become the first high school team in Jersey City to travel and showing this school's youth that anything is possible. In May, they sponsored a walk for Lupus and were able to raise $1,000 for the cause.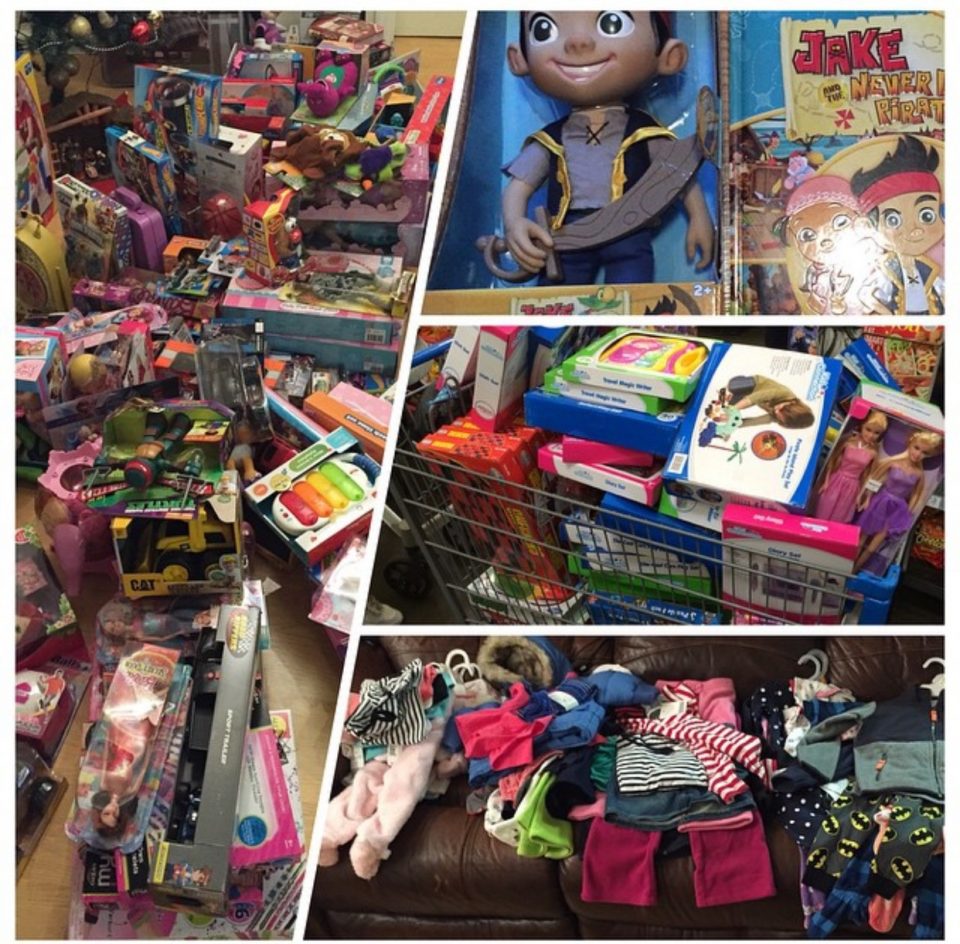 Finally, for this year's toy drive (which started seven days ago), the $5,000 goal has already been met and exceeded, and it's currently at $6,175 with just a few days remaining.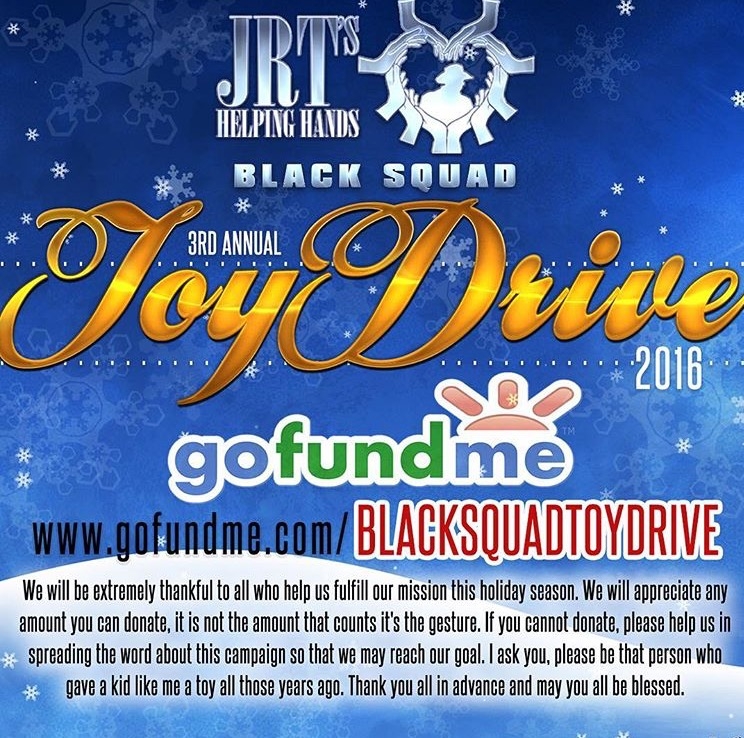 It wasn't until January of this year that Black Squad Inc. was established. During that time, his family had been conversing about how they could take it to the next level, and the family pledged their support in anything they could help in. They decided to do business as JRT's Helping Hands to honor the memory of his grandfather Jacob Rodriguez, but also kept Black Squad because that's the name everyone associates with their organization. In their words, their organization is successful in the things that they do because of the help and support of the people around us!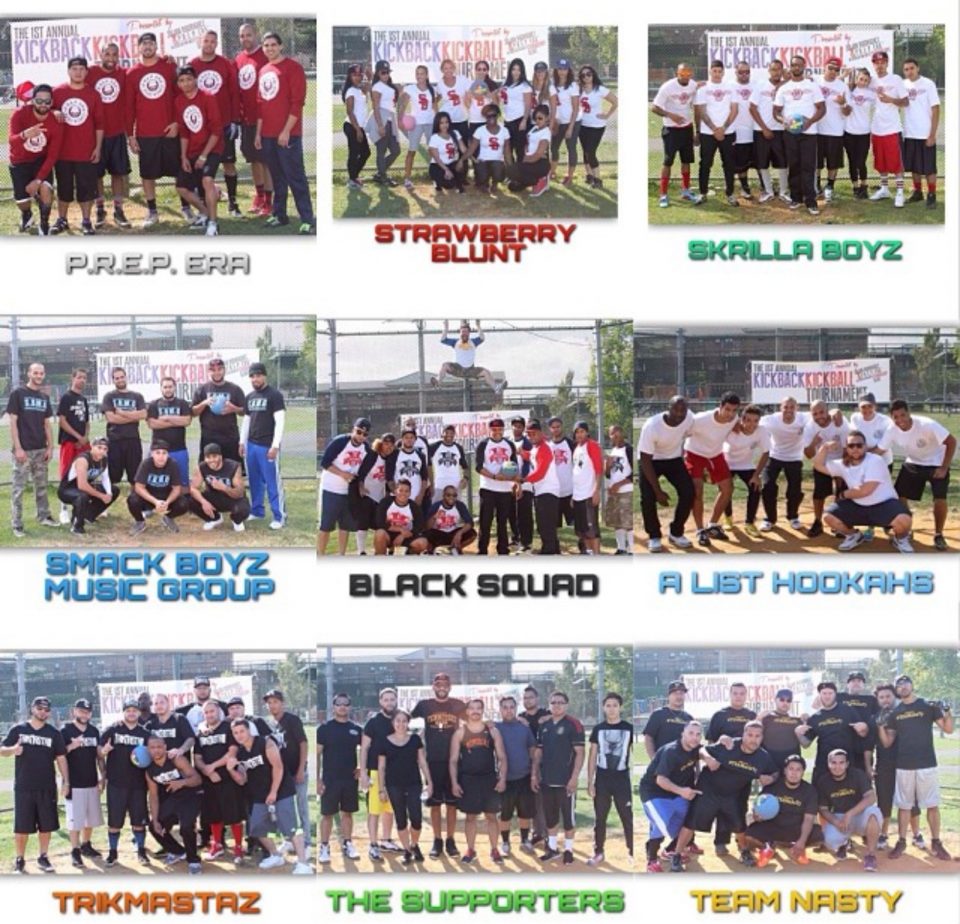 They have the help of everyone who voluntarily helps out in promoting, organizing, planning and running these events, including the following people:
Giselle Rodriguez
Yaritza Rodriguez
Rosa Vasconez
Ovidio Monge
Ignacio Rodriguez
Darlene Paulino
Yahira Olivo
Salvany Rodriguez
George Rodriguez
Deliana Acosta
Matthew Flanagan
Cesar Alvarez
Jessica Cabral
Joan De La Cruz
John Montilla
Joseph Barona
Louis Rodriguez