Are you new to the area and looking for a great place to do your nails? Or maybe you just enjoy switching it up? Whether you need just a mani + pedi or want a brand new set, we've got a nail salon on the list that fit your needs!
1. Nails by Jenny  – 860 Bergen Ave, Jersey City NJ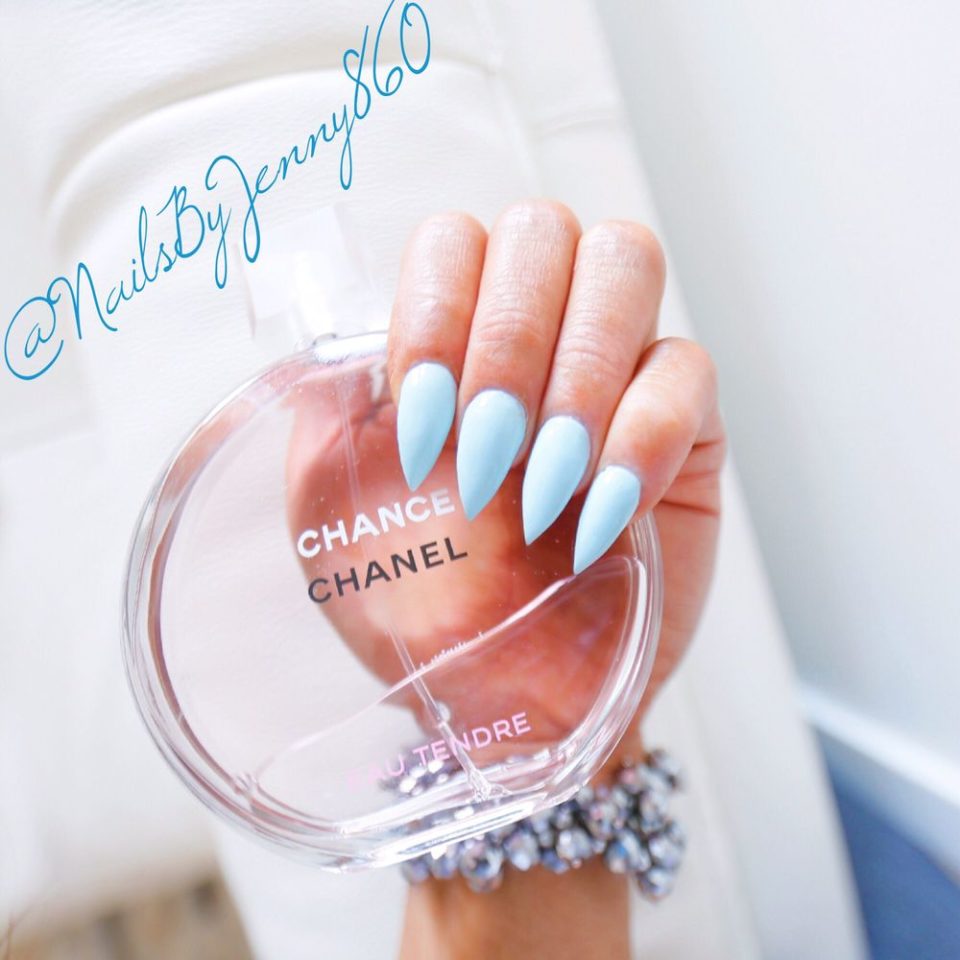 Jenny is a one woman show and does an AMAZING job. The shop is very small and no frills, and it's also by appointment only so make sure to call ahead. However, after one visit, you'll see why. Jenny is quick, efficient, and also takes her time. I have been to her to get my nails done and can vouch for this. You'll never be left waiting and it was nice to hear Jenny describe all the cons behind gel nail color. She made my nails look just as good if not better than a gel color. Unfortunately, Jenny does not do pedicures and only does acrylic nails. So if you're looking for your next fill-in or full set, this is your go to place!
2. Cuteticles  – 410 Central Ave Jersey City, NJ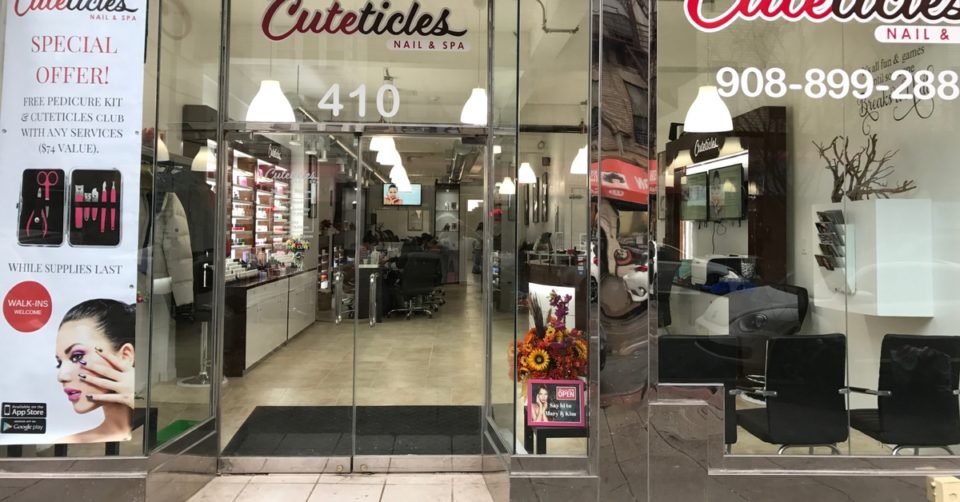 Cuteticles is one of the newest additions to the Jersey City Heights area. The place is clean and modern. They do accept walk-ins or you can book an appointment online on their website. They also have bridal and party packages available. Just call or stop in for pricing!
3. Nails and I – 191 Newark Ave Jersey City, NJ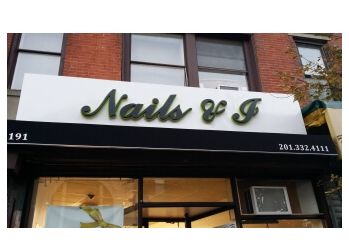 Nails and I is constantly busy. The good service and super reasonable prices make this place an extreme hit, not to mention how close and easily accessible it is to the Grove Street PATH station and other public transportation. Although this place does take walk-ins, they do get super busy so making an appointment to secure a spot is ideal.
4. The Nail Loft  – 389 Central Ave Jersey City Nj
This sleek and stylish nail salon is also located in the Heights on Central Ave. It's a bright and open space featuring glamorous decor and large windows. They also offer threading services. It's best to book an appointment, especially if you're getting specialty services like a spa pedicure, but they do take walk-ins as well. The price range is average for the area and they even offer complimentary drinks with their services. The decor and atmosphere alone make this place worth the visit.
5. Helens Nail and Spa – 207 Mallory Ave Jersey City, NJ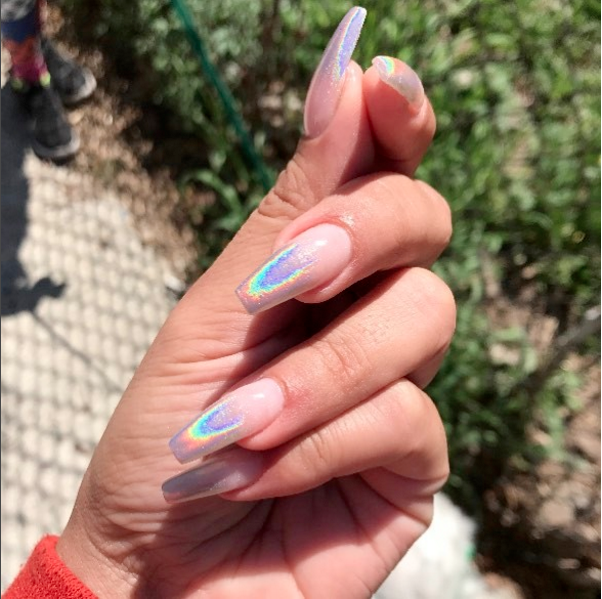 Don't live in the heights or downtown? No problem. Helens Nail and Spa is located on Mallory Ave for those of you who live near West Side Ave. Helen Nail and Spa offers a full range of services from Acrylic to Mani + Pedis. Yelpers rave over the services and they've hardly got a bad review written about them. If you're in the West Side Ave area, definitely go check this place out.
6. Floris Nail and spa Jersey City 47 Grand street Jersey City, NJ
Floris nail and spa is conveniently located on Grand right off of Greene street in the paulus hook neighborhood of Jersey city. We give thus place a thumbs up in terms of service and results.  The salon is spacious clean and has tons of seating, which means less wait time.  The pricing is very reasonable and the location makes for this place to have a spot on our list at the top 10.
7. Graceful Nail Spa 2  560 West Side Ave Jersey city, NJ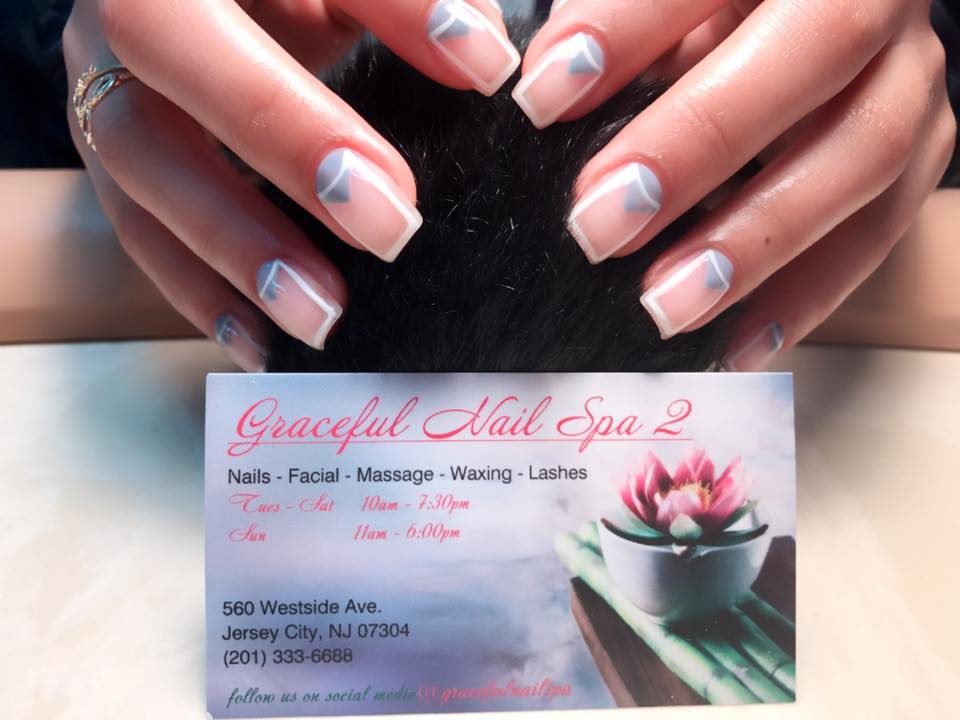 Graceful Nail Spa 2 is another Nail salon located in the West Side neighborhood of Jersey City.  Graceful Nail Spa 2 is clean, neat, and offers not only nail services but also eyelash extensions and waxing services The salon is located just off of Clinton Ave.
8. Luxx Nails 401 Danforth Ave Jersey City, NJ
9. Lady Bird Nail salon 187 Warren Street Jersey City, NJ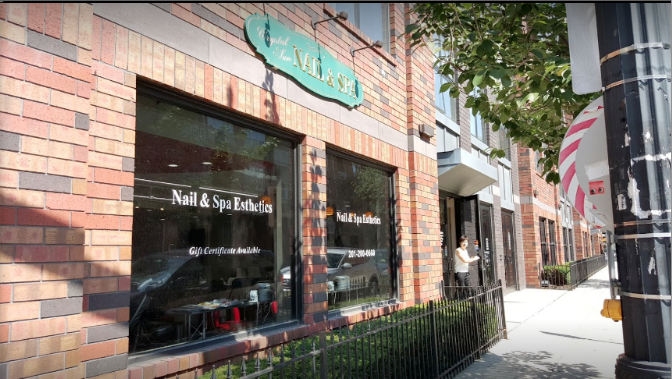 Lady Bird Nail Salon is located in the cozy downtown area of Jersey City, just a couple of blocks away from the waterfront. Enjoy a relaxing day at the salon and take a stroll through the neighborhood after. The salon is priced slightly higher than others on the list, however the salon does quality work and offers a full range of other services from waxing to lashes.
10. Glamour Nails 256 Newark Ave Jersey City, NJ
Glamour Nails has nothing but good reviews and positive feedback from their guests. They've even been called the best pedicure in town. They accept walk-ins and are a no-frills place, but deliver results. They have loyal customers who have been going to them for years and have the yelp reviews to back it (so you know it's real).
Chicpea's secret to amazing nails is Maria she works out of a Bayonne nail salon and her Instagram is @Maria_ng86.  DM her for inquiries about your nails and to make an appointment.  Tell her Chicpea sent you ;)