It's almost like everyone's been counting down to the Great American Solar Eclipse on August 21st! Unfortunately, the eclipse is only partial from New Jersey (we'll witness 71%-77% blockage), but if you have some time during your day and don't want to miss out on the big event, there are few places to check out in Jersey City.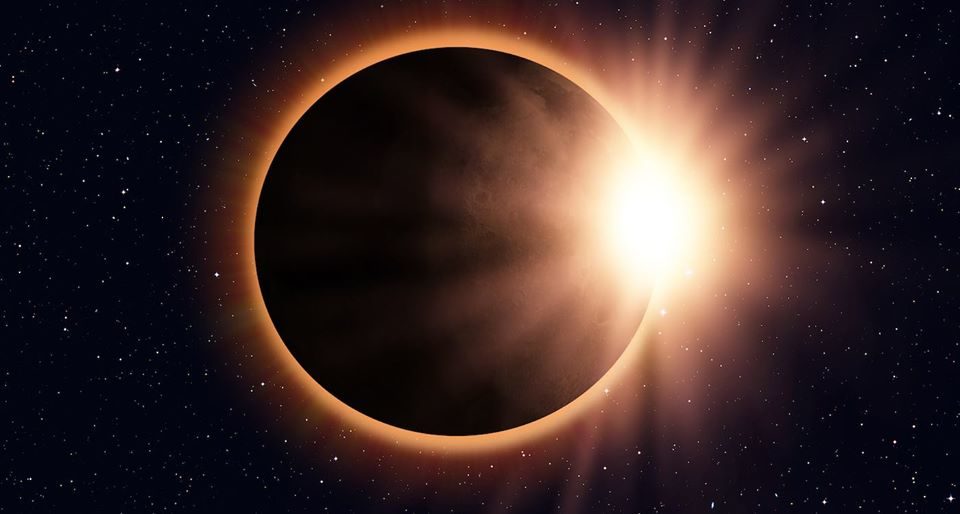 Liberty Science Center has organized a day dedicated to the Great American Solar Eclipse. From 10 AM to 4 PM, there'll be a whole series of equipment and programs available for the eclipse including telescopes and sunspotters on the lawn, a scope with a camera and monitor, live science demos with a solar eclipse model, and a live broadcast from Kentucky where the eclipse will be total.
All of this is included in a General Admission ticket to LSC.
2. Porta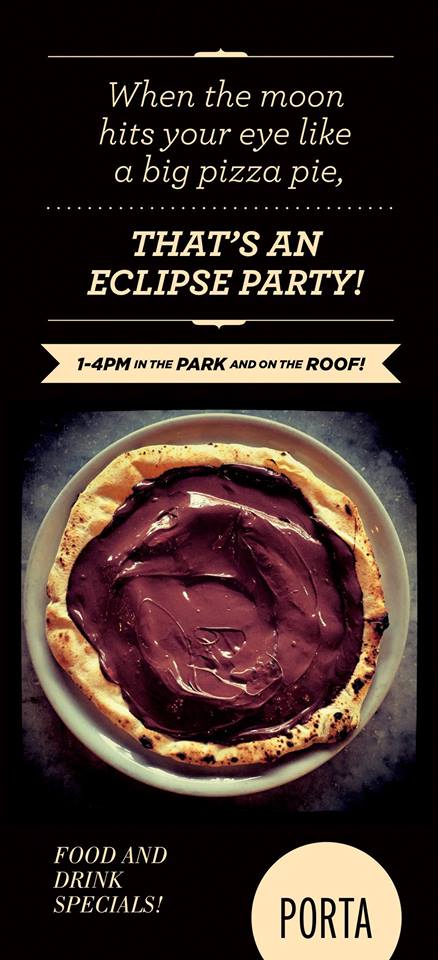 Stop by Porta for an Eclipse Party! There'll be specialty eclipse viewing glasses available for the first 25 guests, along with food and drink specials from 1 PM to 4 PM.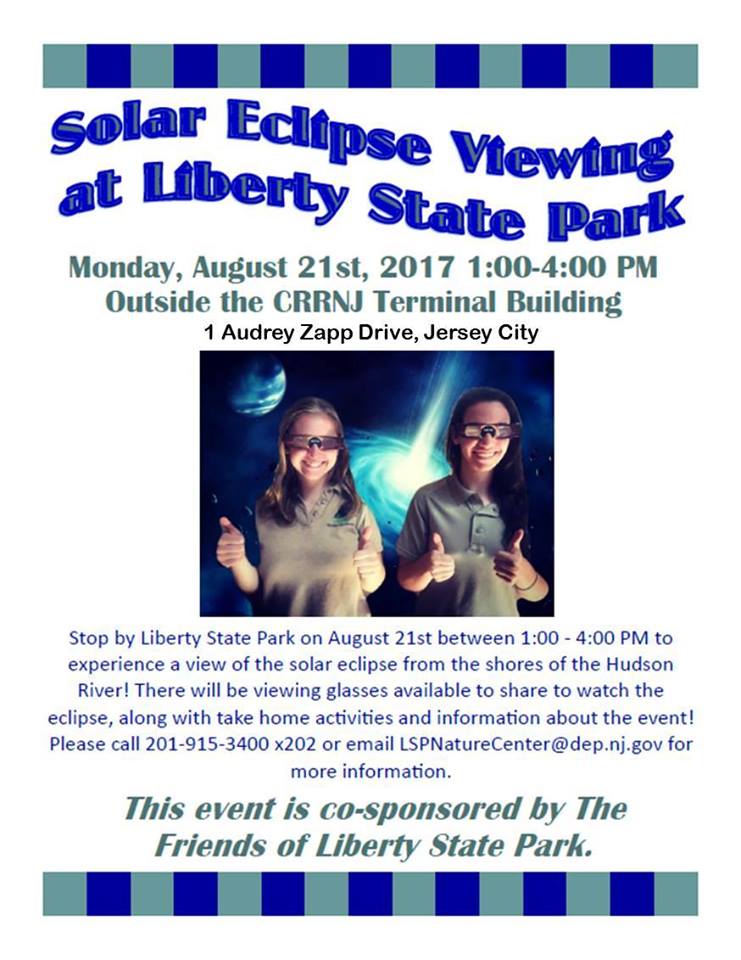 Liberty State Park encourages people to stop by outside of the CRRNJ Terminal between 1 PM and 4 PM for a solar viewing party! They have a limited amount of solar viewing glasses on hand, so be sure to bring your own if you can.
4. Riverview Park/Your local park
As long as you have the sun in sight, you can watch the Solar Eclipse! Just make sure you have solar filters or protective glasses to view the eclipse and you're good to go!