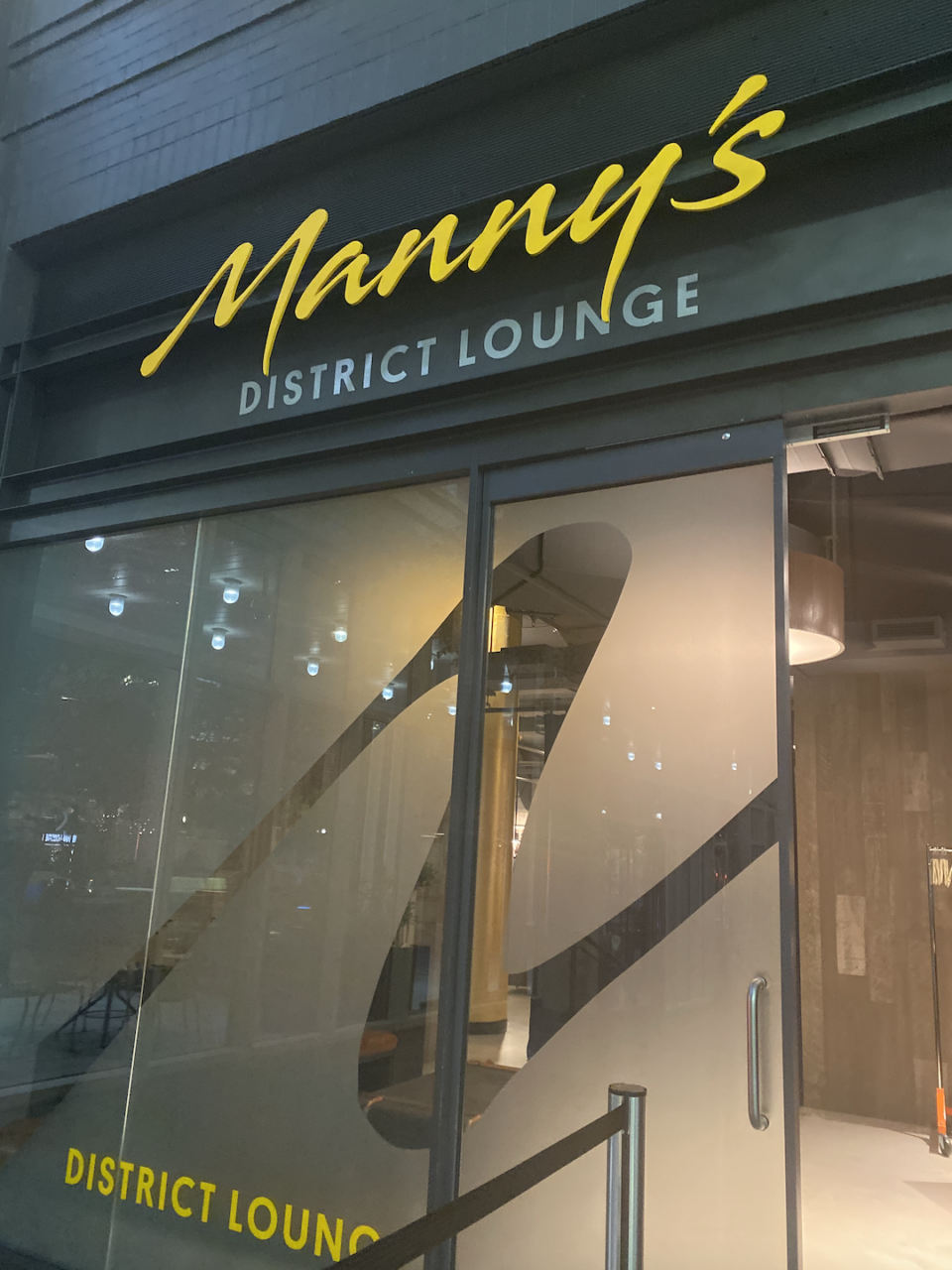 Manny's Jersey City is a new spot that will be opening up very soon (aka tomorrow), located on the Waterfront inside the Harborside Atrium. We were invited for their soft opening the other night to check it out and I am guessing also blog about it.
Now, I'll never say no to an open bar, snacks, and an opportunity to wear a cute outfit #truestory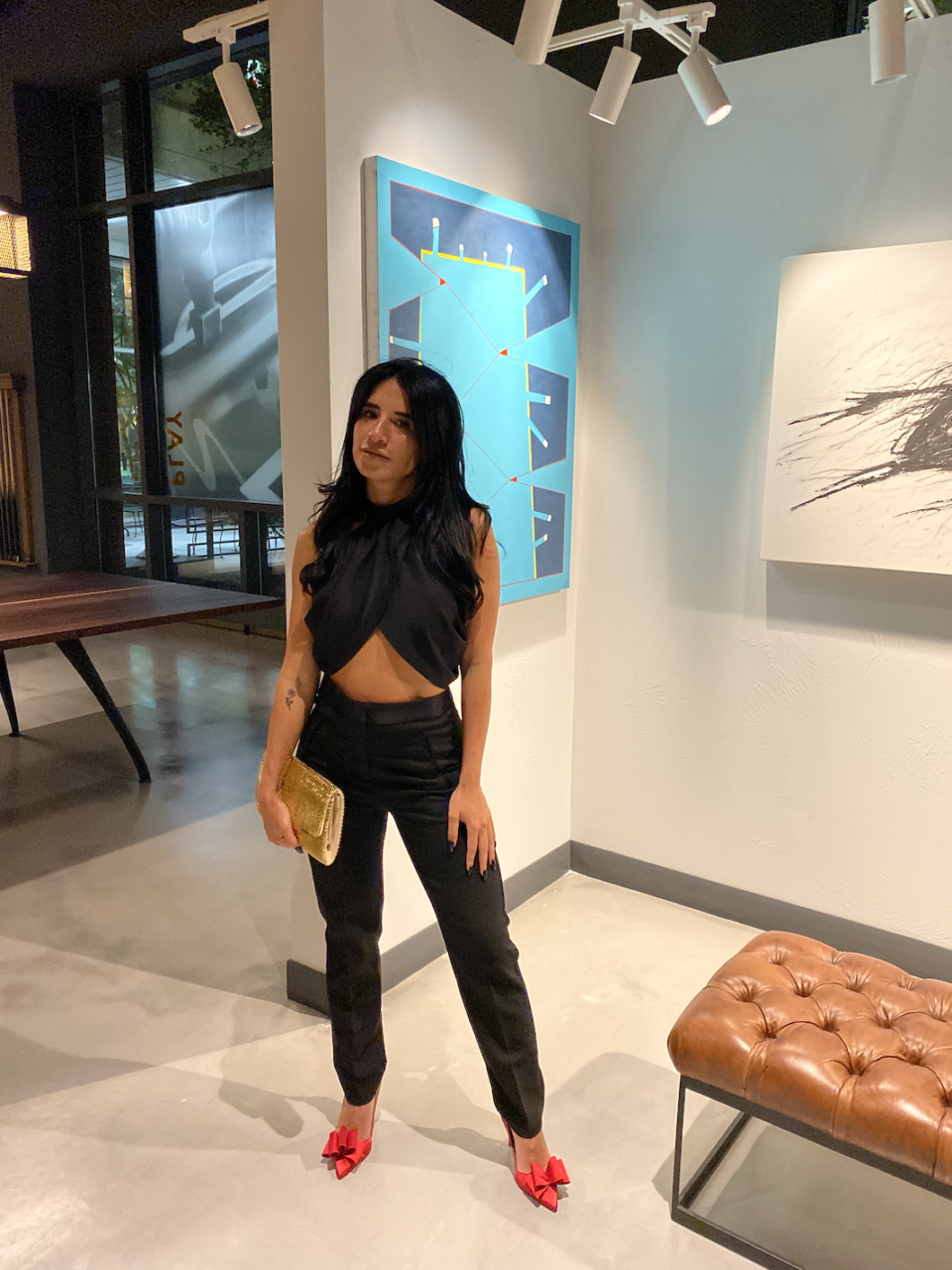 As soon as we walked into the Harborside doors, we were greeted by men in suits, and a red velvet rope, I looked at my friend and said "oooh fancy." I was into it. Let's all be honest, there aren't a lot of places in JC were you can get dressed up and be boujie, really not that many. So it's a nice change to go somewhere were you and do that.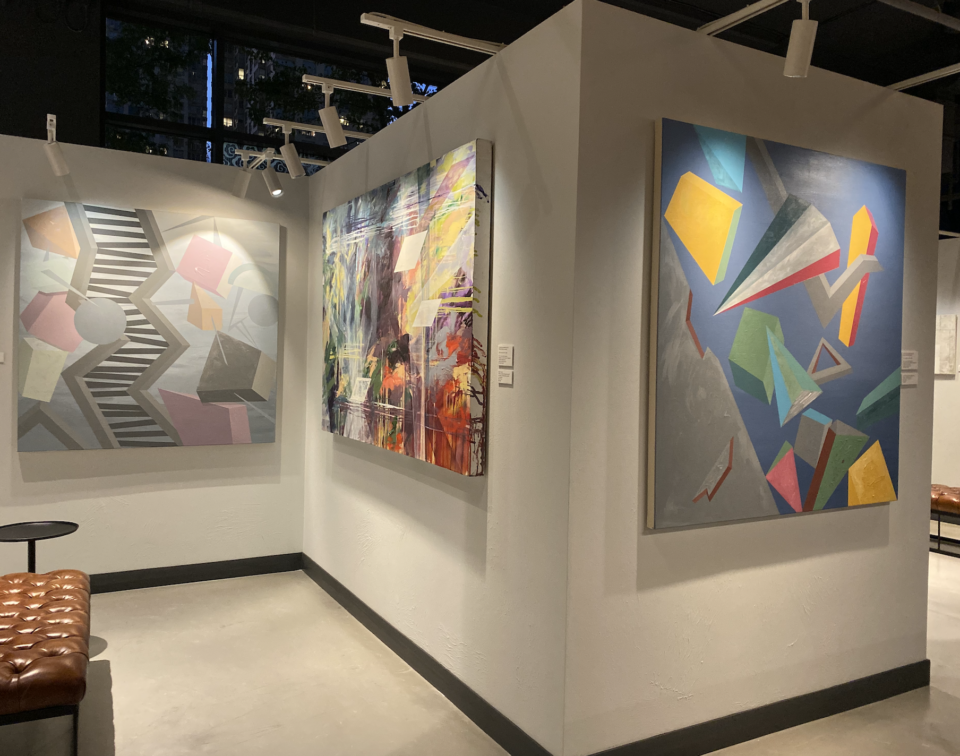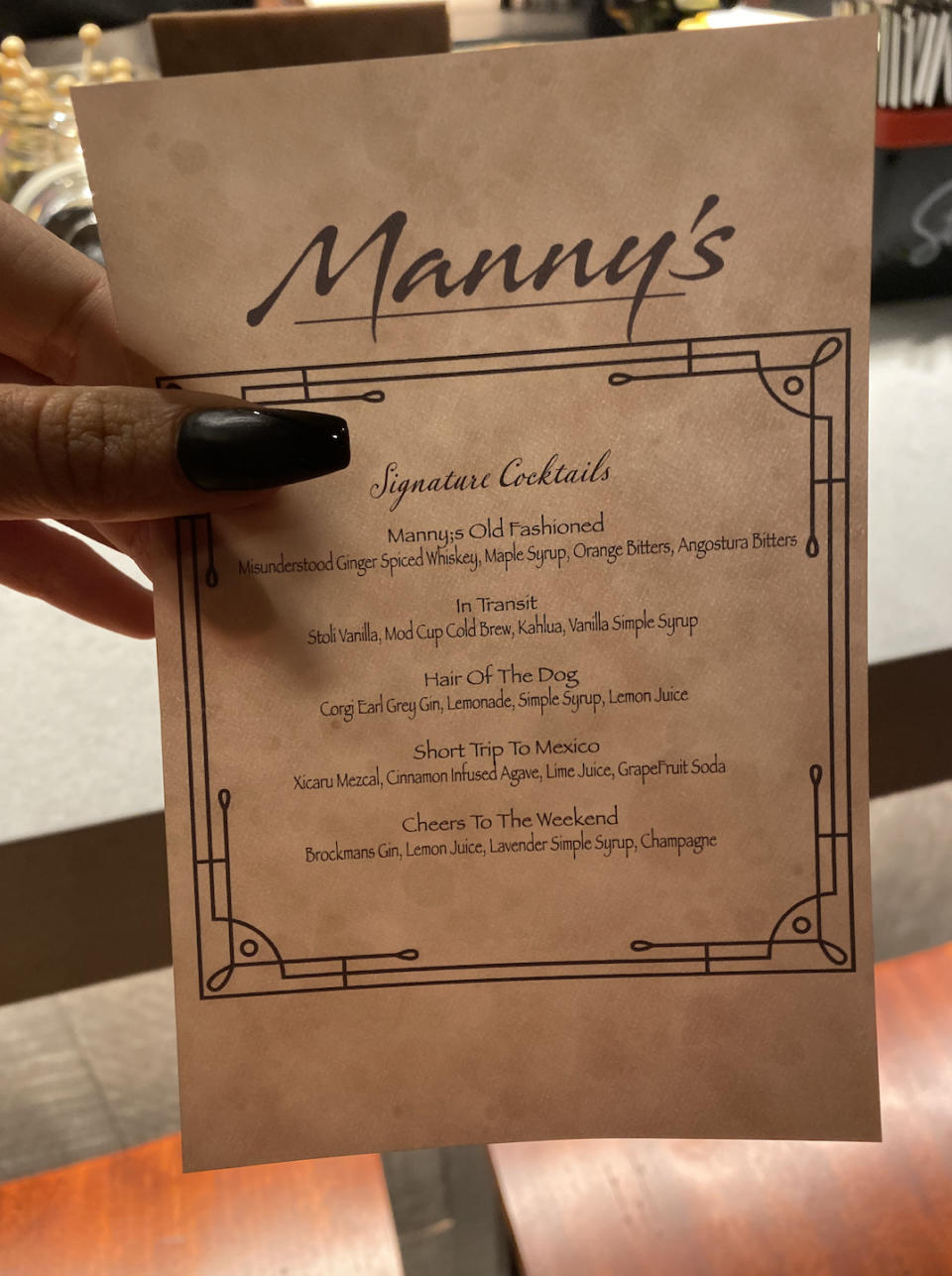 Brown leather couches, art everywhere, fancy pool tables. perfect lighting, a stunning bar and a Jazz band setting the vibes.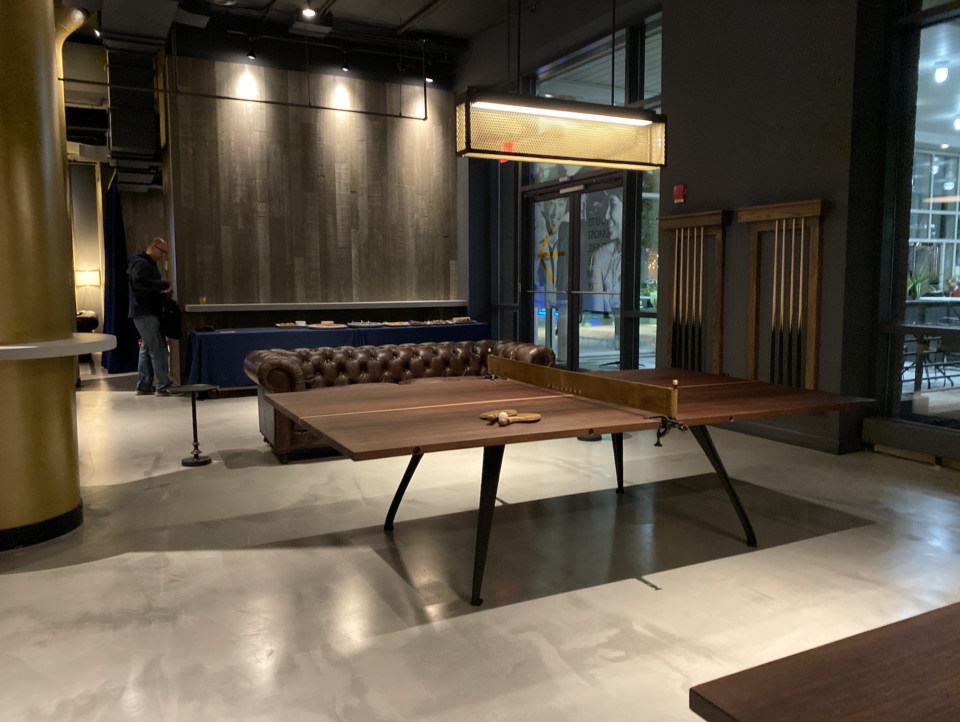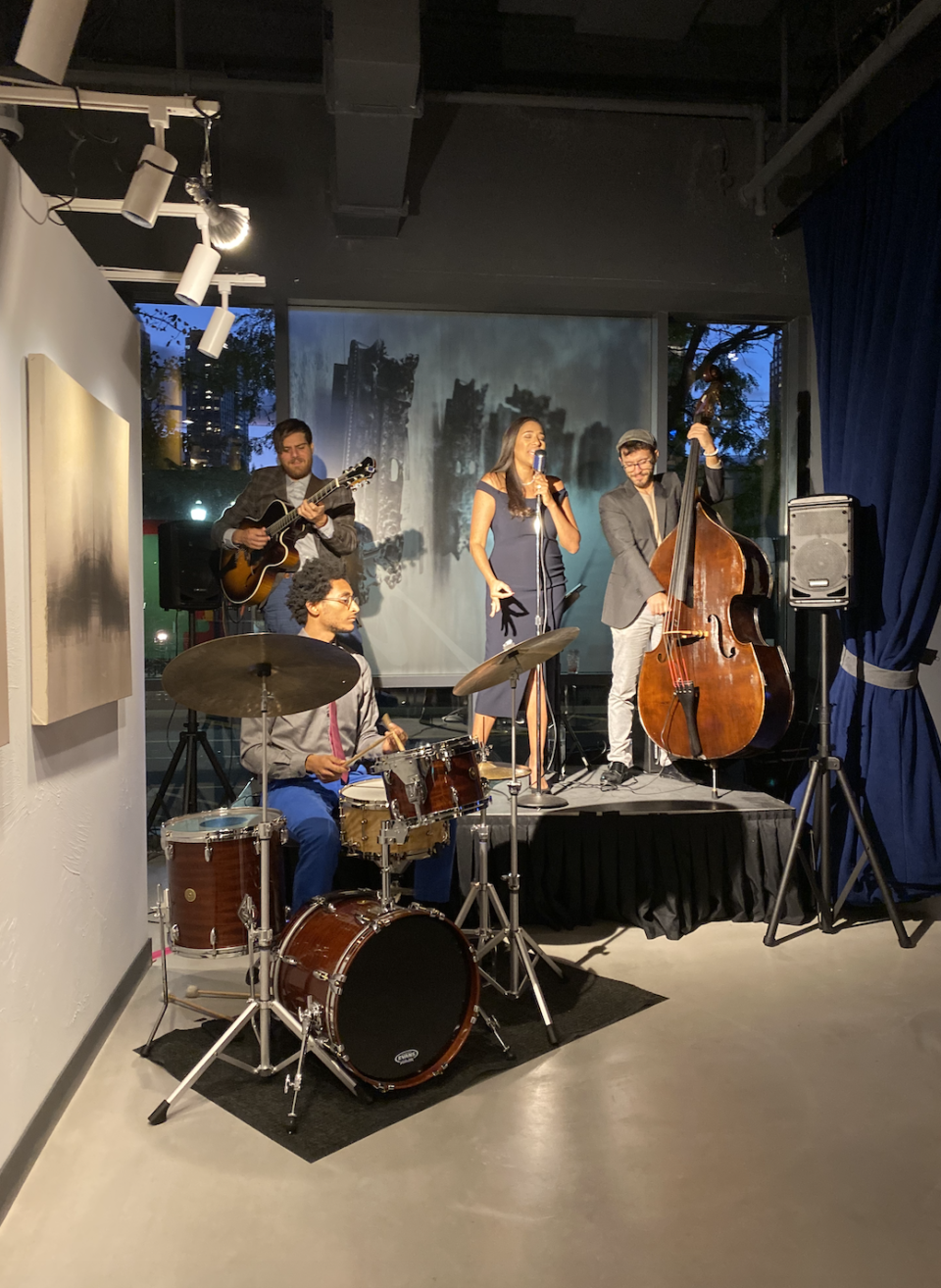 I'm into it.
After saying hello, we headed to the bar to get our drink.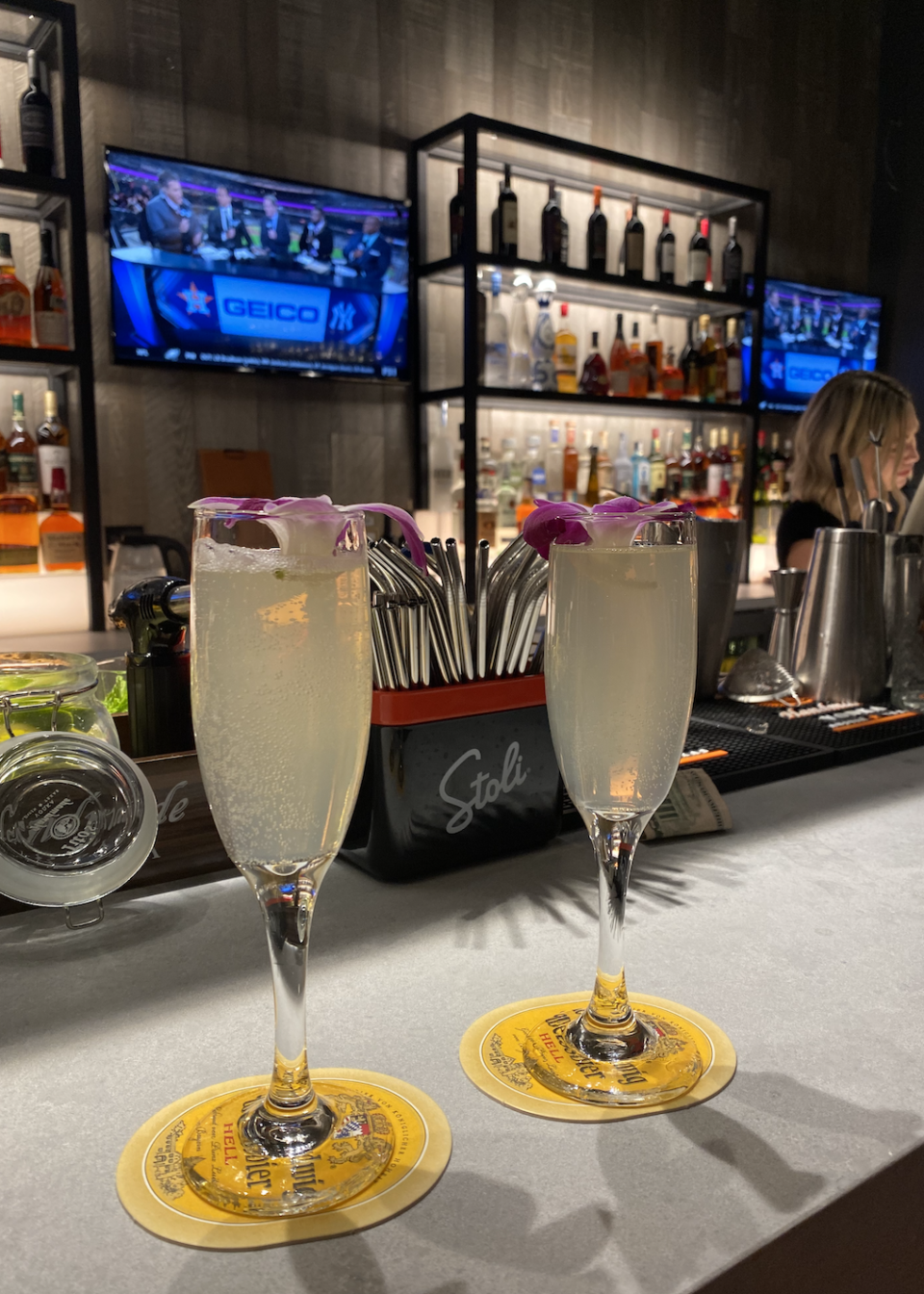 We caught up with the Harborside peoples and asked them what the vision was for the space. They said that Manny's JC was named after their architect – his name is Manny! Who, by the way, was the most well dressed man in the room, so it makes sense. They said the space would be a chill after work spot; happy hours and potentially events (hint, hint), definitely perfect for a date. A cocktail bar.
The space also has a theatre with leather couches, like the kind you see in celebrity homes on an episode of MTV CRIBS (which by the way, have you seen JC Cribs yet? #shamelessplug). They will have movie nights, screenings, etc.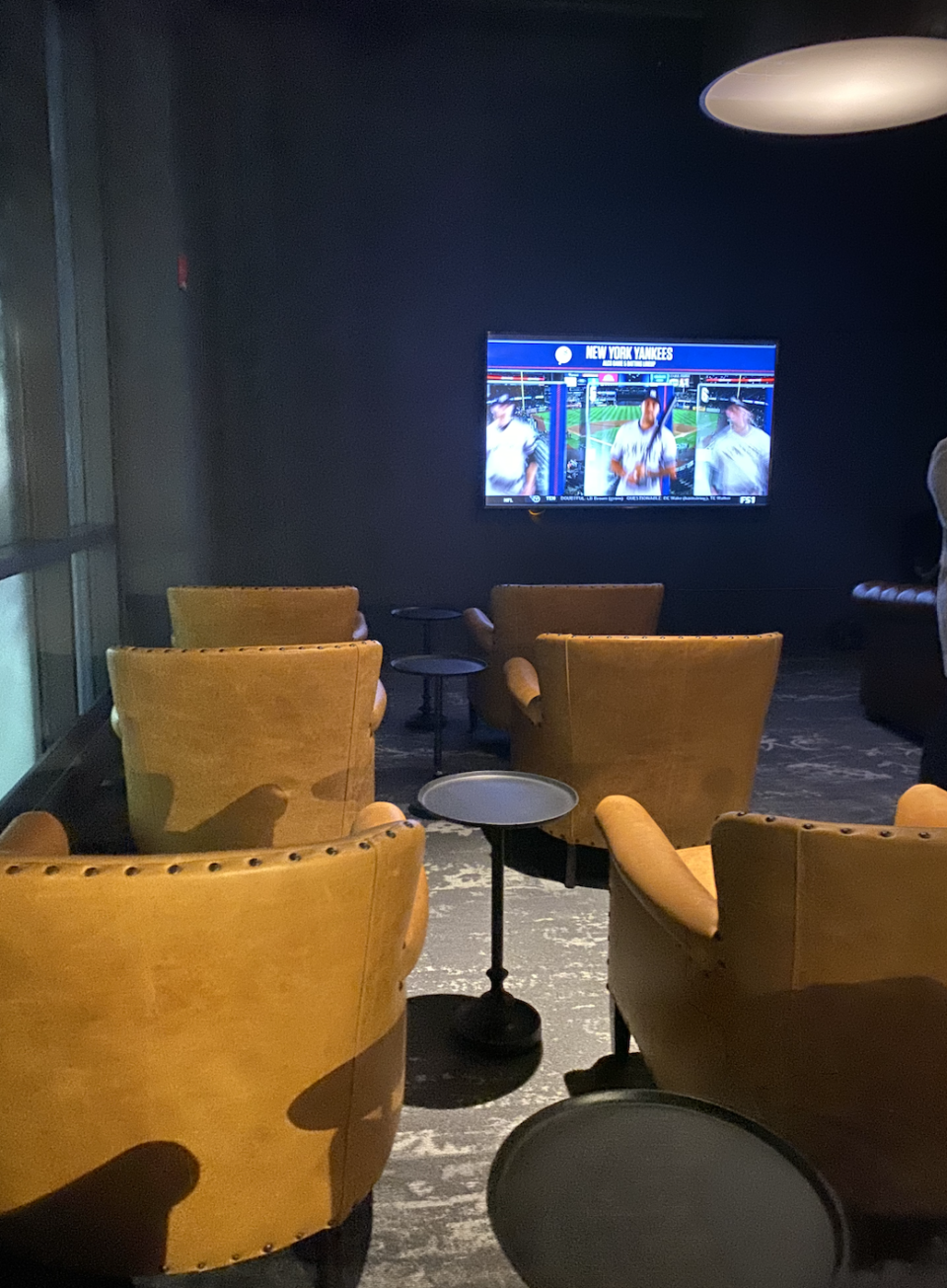 Let's also talk about this mini-art gallery that's going on, it was probably my favorite thing about the whole space. The idea of grabbing a sexy drink, mingling through the crowd and then making your way to a colorful abstract painting… and then you lock eyes with…. OK you get my point?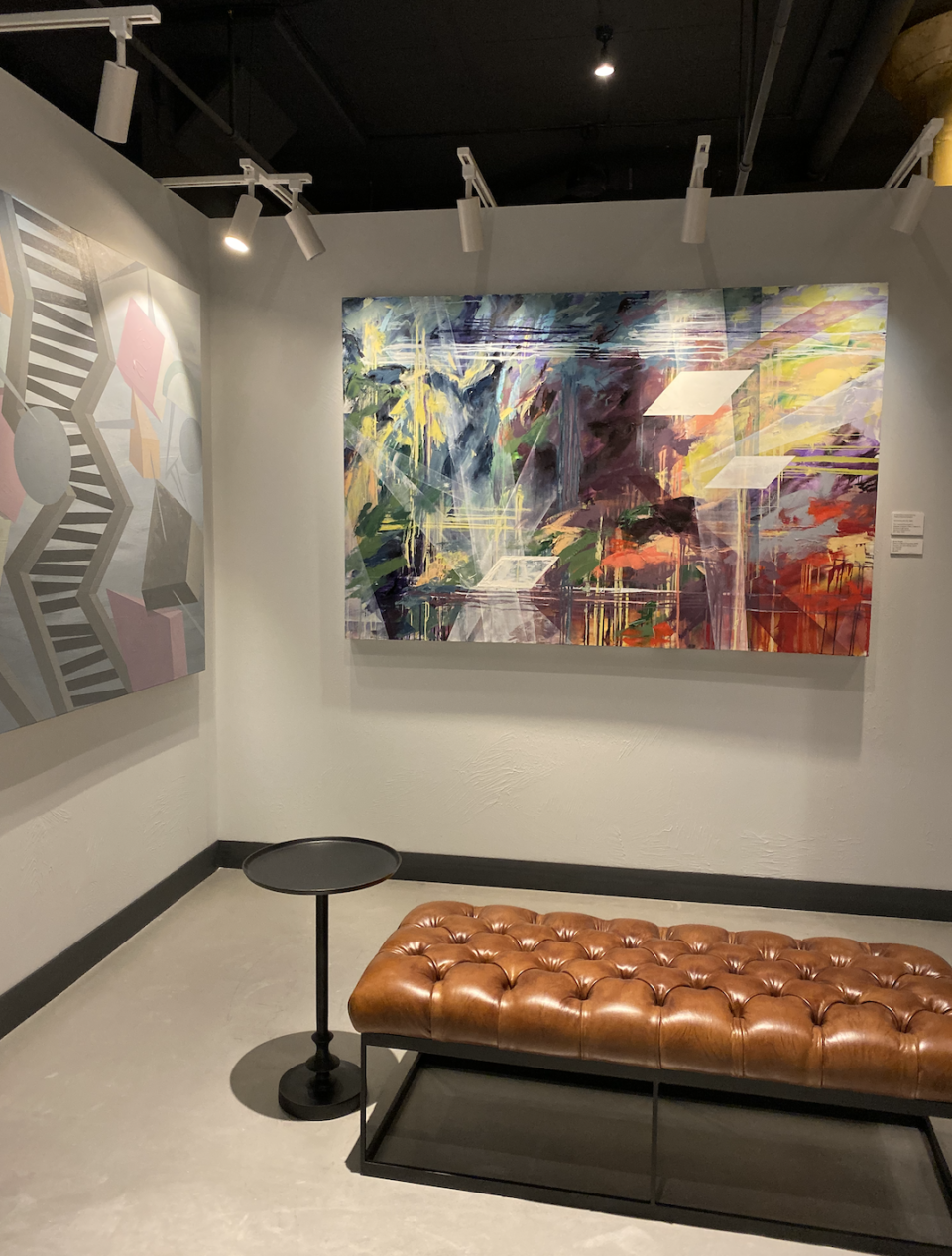 See you soon, Manny's!