It's cold, everybody's noses are running, you probably have a cough. There's a good chance you're either getting sick or already dealing with a cold as we speak. If you're not sure where to start for foods and drinks to make you feel better, here are our recommendations!
What are your cold remedies and go-to spots for food/drink when you feel under the weather? Let us know! 
---
Juice – Subia's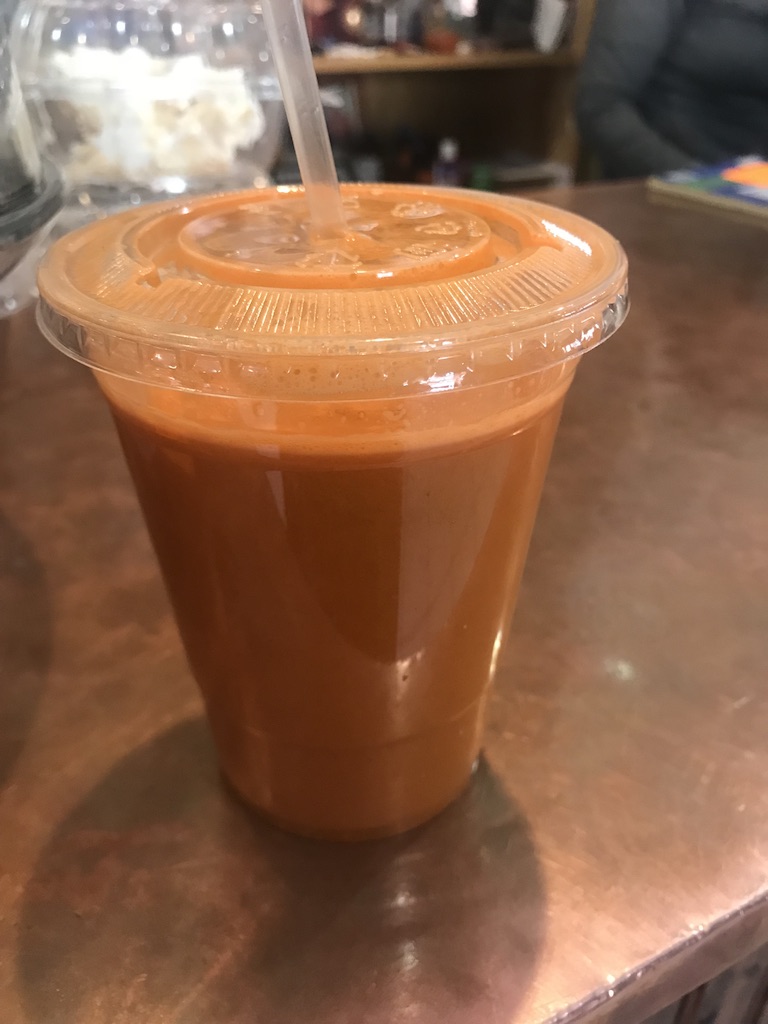 Their Flu Fighter juice can work wonders. It has carrot, ginger, apple, lemon, cayenne, and garlic. Honestly, anything with lemon, ginger, or garlic will help you whether you're feeling nauseated or have a tickle in your throat. They also have a Keep the Doctor Away juice (carrot, apple, lemon, and ginger) and an Immune System juice (greens, apple, lemon, ginger, and wheatgrass).
Spice – Rasoi or Sapthagiri
If your nose is a little stuffy and you can handle spice, try having spicy foods. My personal go-to is Sapthagiri's tomato rice because it's spicy and filling, but of course you can get a bunch of different foods and tell the restaurant your preferred level of spice. Rasoi is also a well-loved spot for Indian food and their spice level is perfect. You'll find your nose clearing up in no time!
Soup – Rumba's Café
Soup is basically the holy grail of cold remedies. Rumba's Cafe offers daily specials, which include Chicken Soup, Pea Soup, and Beef Soup.  My grandmother always told me to add lemon juice or even lime juice to my soups whenever I'm sick, so feel free to try that out!  The steam from the soups can also help with congestion.
Greens – CAVA
You can go pretty much anywhere for salads that are heavily loaded with leafy greens, which are a good source of antioxidants. My personal favorite is CAVA because they have SuperGreens (shredded kale, Brussels sprouts, broccoli, cabbage, and chicory) and SplendidGreens (romaine, escarole, chicory, endive, radicchio) as options for a bowl base. From there, just add anything else you'd like from Seasonal Vegetables to Braised Lamb.
Yogurt – Short Grain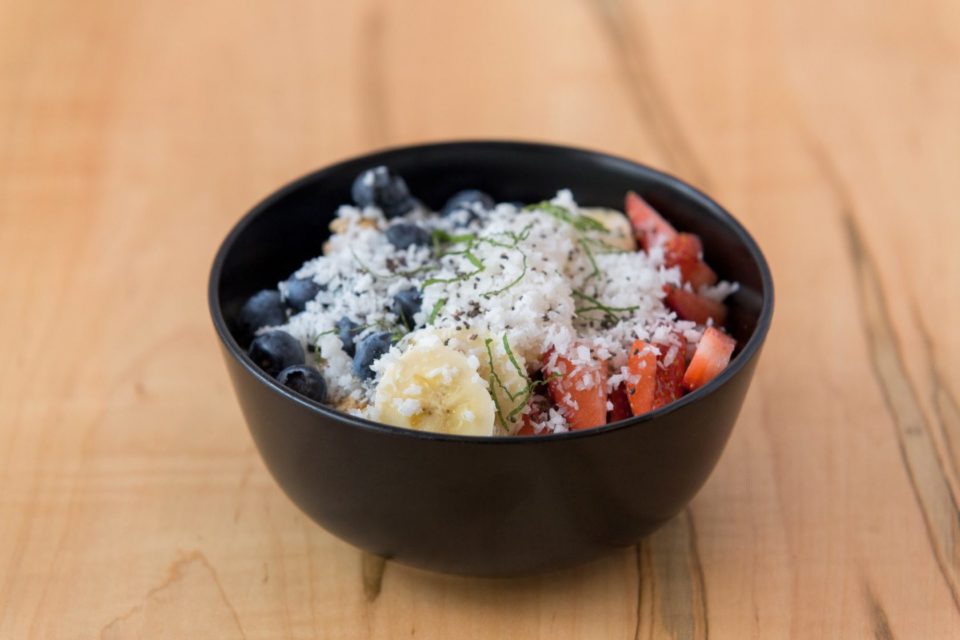 Probiotics have a positive influence on the immune system, and yogurts are the perfect way to consume those probiotics. Short Grain offers a granola bowl that includes yogurt, seasonal fruit (a source of antioxidants), and chia seeds (a good source of omega-3 fatty acids, which is also helpful for your immune system).
Tea – Hidden Grounds
If you're looking for something to soothe your sore throat or just warm you up during the day, you can grab tea from Hidden Grounds. They have a turmeric latte on the menu, and turmeric has anti-inflammatory benefits. It can be a great addition to the rest of your cold remedies.
Alternative: Alcoholic Drinks
Maybe you're having a night out with friends and want a cocktail. There are options for drinks that could soothe your soul.
Talde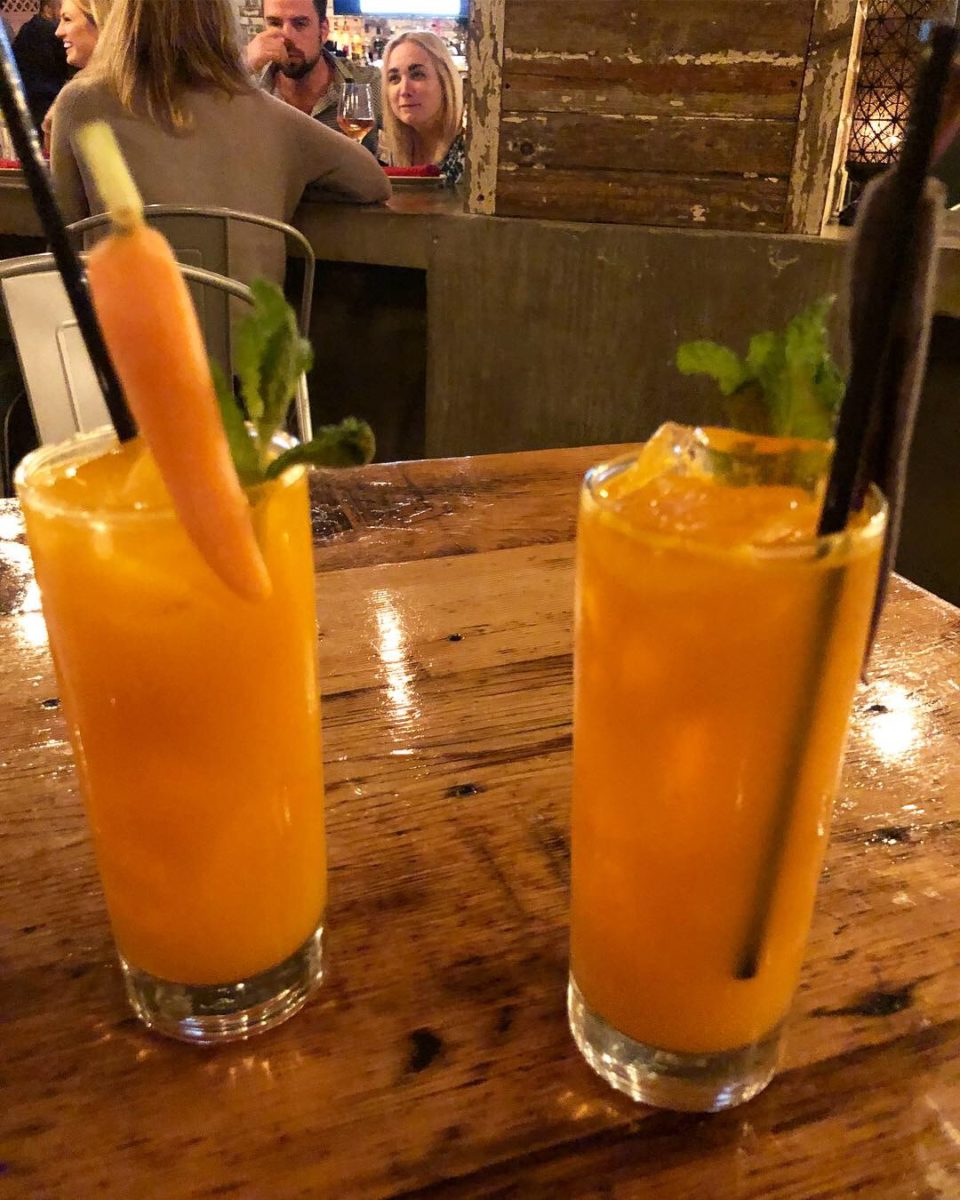 They have the What's Up, Doc? drink, which includes Creyente Mezcal, turmeric syrup, carrot juice, smashed ginger, and fresh lemon juice.
Third & Vine
Their Citrus Salad drink has feta washed gin, apple pear shrub, lemon, grapefruit, and lavender.
Luna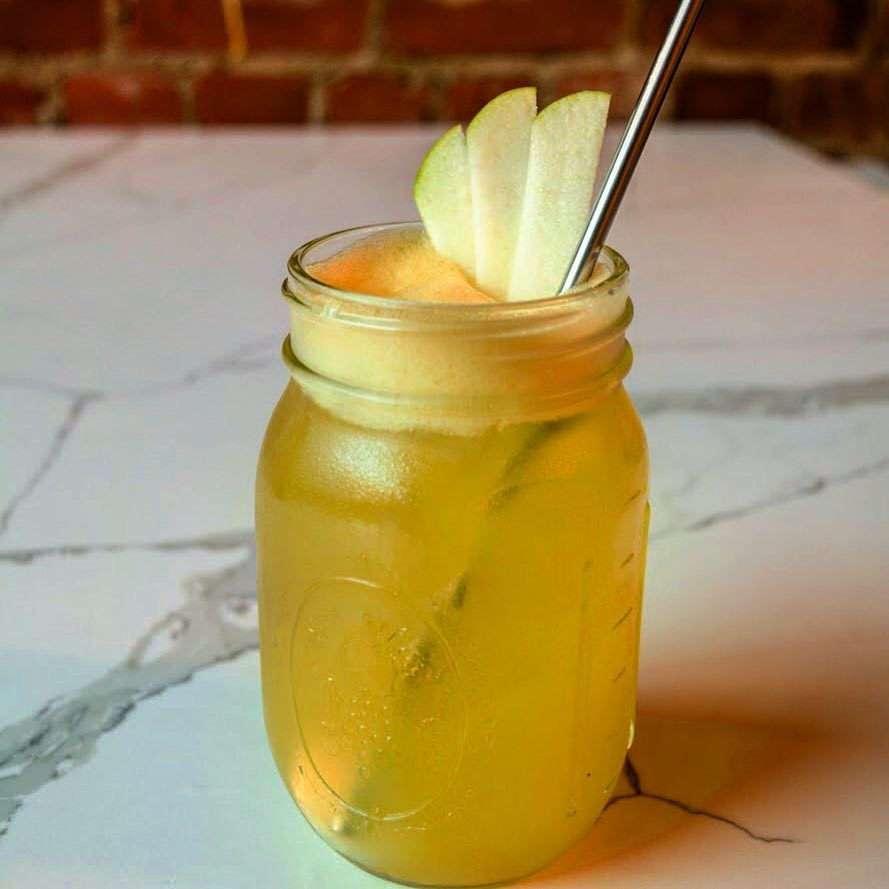 Their St Germaine N Juice has your choice of Vodka or Gin, St. Germaine, and juiced to order granny smith apples. You can also substitute Titos or Tanqueray for $3.