In celebration of National Mac & Cheese Day, here are some of our top picks for in the area for dishes that aren't the standard bowl of mac.
---
Hooked JC – Crack & Cheese
Love seafood? Enjoy a plate of mac & cheese with blackened crab cakes!
White Star Bar – Mac & Cheese
White Star Bar offers four options on their menu to add to your mac! Choose from smoked applewood bacon, chorizo, wild mushroom & truffle oil, and buffalo chicken & bleu cheese.
Liberty House – Lobster Mac & Cheese
Liberty House offers a delicious lobster mac as a side – don't miss out next time you're out for dinner!
Mathew's – Black Garlic Mac & Cheese
Their black garlic mac and cheese might surprise you when you see it, but trust us – this mac is unbelievable!
Carolyn's – Baked Mac & Cheese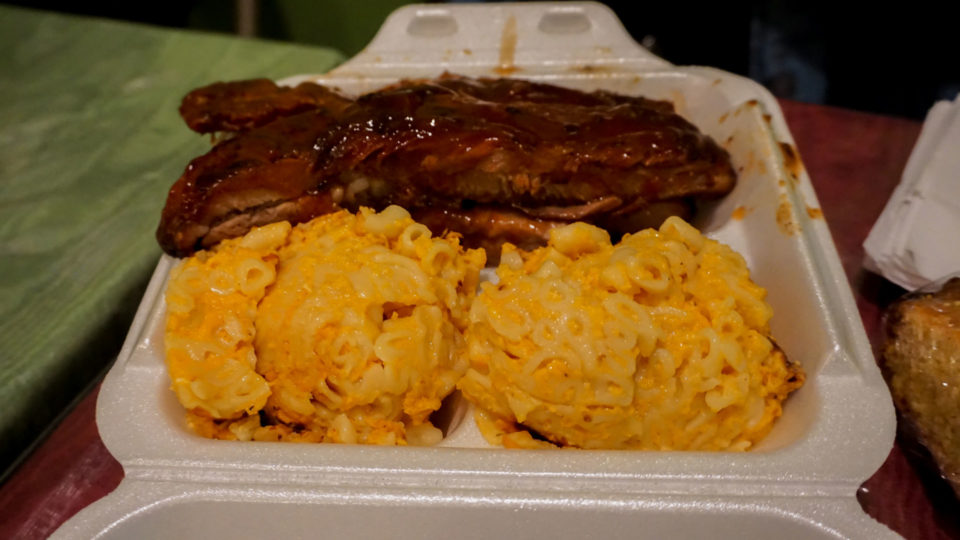 Nothing beats baked mac & cheese. Carolyn's has a tasty menu, and their mac & cheese is a MUST.
Left Bank Burger Bar – Mac Daddy
Next time you're in the mood for a burger, check out the Mac Daddy. It's a burger topped with fried mac & cheese and bacon!
Hamilton Pork – Loaded Mac & Cheese
Share some mac with friends! Choose from brisket, pork, chicken, or shrimp.
More Life Cafe – Cheezy Mac
Shout out to all the local vegans/non-dairy folks – next time you're looking for a good meal, More Life Cafe is incredible. Check out their daily food options and, if you catch the Cheezy Mac, add a scoop to your plate!