A wise man once said (and by "wise man," I mean the Grubhub Twitter account), "When it comes to avocado toast, it's all about the toppings."
Here at ChicpeaHQ, we're all about avocado toast. While I typically enjoy making it at home, there are plenty of places in Hudson County that offer bomb avocado toasts for when you're on-the-go. Here are a couple of spots we've been told are the greatest in Jersey City and the surrounding area!
This is by no means an exhaustive list of shops with avocado toast. If you have any recommendations in the Hudson County area, feel free to let us know!
Jersey City
The Warehouse Cafe
140 Bay St.
Not too long ago, Lynn aka Chicpea walked into the office one morning raving about the avocado toast she had at The Warehouse Cafe (that's actually how this post idea came up). She couldn't believe how delicious it was!
Social Media: Instagram | Facebook | Website
Short Grain
183 Montgomery St.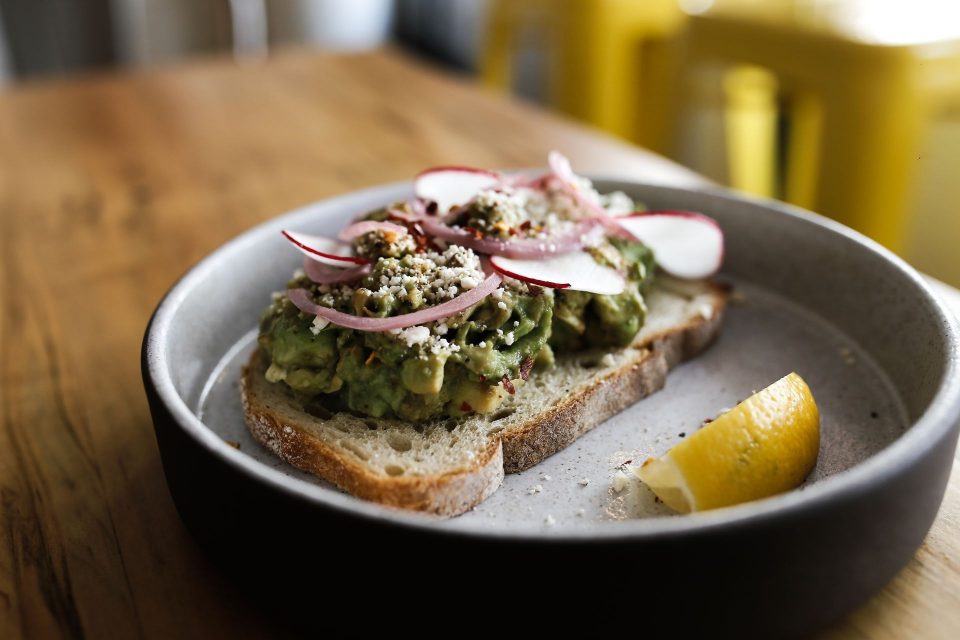 Short Grain is probably most known for their avocado toast, and rightfully so. It's so delicious, you truly can't go wrong with ordering this! I'd be lying if I said Lynn doesn't eat this at least once a month. She always adds the egg to it for extra taste and protein!
Social Media: Instagram | Facebook | Website
Square 1 Community Eatery
283 St. Paul's Ave.
Square 1 recently opened up in Journal Square and their menu looks incredible! They offer plenty of healthy food options, and avocado toast is one of them. The toast comes with a few toppings, like tomatoes, onions, and greens. I'm all about veggies, so this sounds delicious!
Social Media: Instagram | Facebook | Website
Congress Station
589 Palisade Ave. 
Congress Station offers a simple avocado toast: sliced avocado on wheat bread with a sprinkle of salt and lime juice. Can't go wrong with simplicity, especially when you're in a rush!
Social Media: Instagram | Facebook
Union City
Shakin' NJ
4115 Park Ave.
This is easily one of the most affordable avocado toasts I've ever seen on any menu. Ever. It's also super simple and perfect for when you're trying to grab a quick and filling breakfast before work or school.
Social Media: Instagram | Facebook | Website
Hoboken
Black Rail Coffee
800 Jackson St.
I'm pretty sure everyone loves Black Rail Coffee. It's conveniently located by the 9th Street Light Rail Station and has plenty of delicious options! Their avocado toast comes along with olive oil and lemon juice on 7-grain toast, and it's topped with red pepper flakes! I just like anything that adds a subtle kick to foods, so this sounds like the perfect toast for me.
Social Media: Instagram | Facebook | Website
La Bouche
103 Garden St.
Our very own Chicpea is a sucker for eggs, and who can say no to salsa? I heard about La Bouche's avocado toast and everyone seems to rave about it! If you're into salsa, I highly recommend trying out this interesting take on the standard avocado toast.