Calling all vegetarians! With the growing number of veg-friendly options in Hudson County, going out to eat with your friends for a quick bite is now easier than ever. If there's ever a day when you all want to go out for dinner or if you just want to grab a nice lunch for Meatless Mondays, veggie burgers are always a good option! Here at ChicpeaJC, we have a few personal favorites.
If there are any veggie burgers outside of the area that we may have missed, feel free to let us know! We're always looking for new things to try.
194 Newark Ave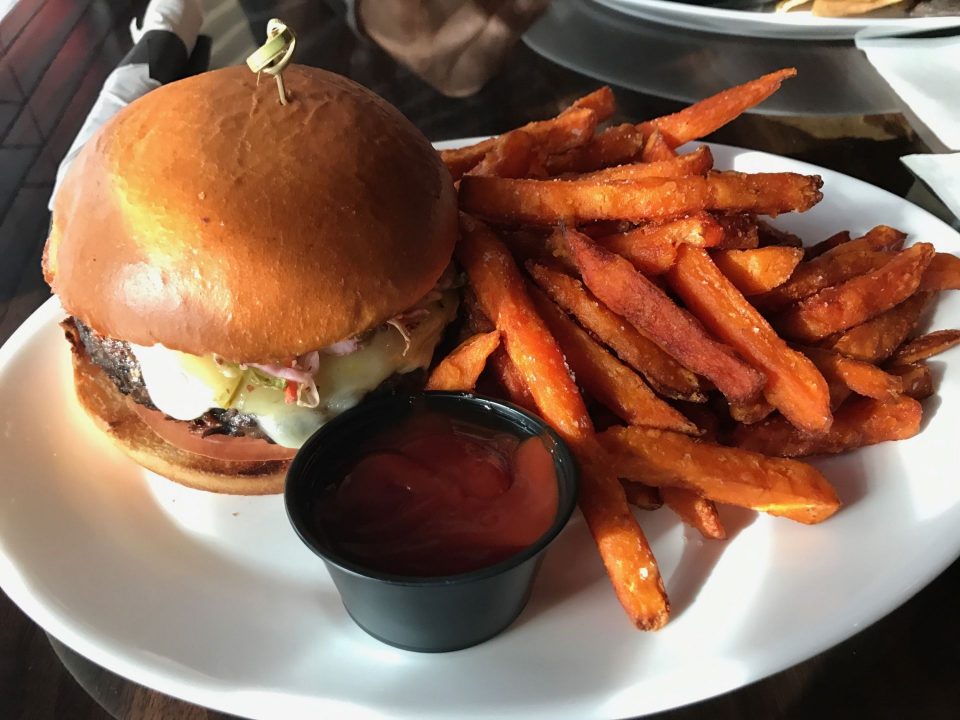 Left Bank is my go-to whenever I'm craving a veggie burger to keep me full practically all day. It's a crowd favorite, and rightfully so! Their black bean burger is the best, and I usually top it off with some guacamole and caramelized onions for some extra goodness. Try it out and you won't regret it!
238 1st St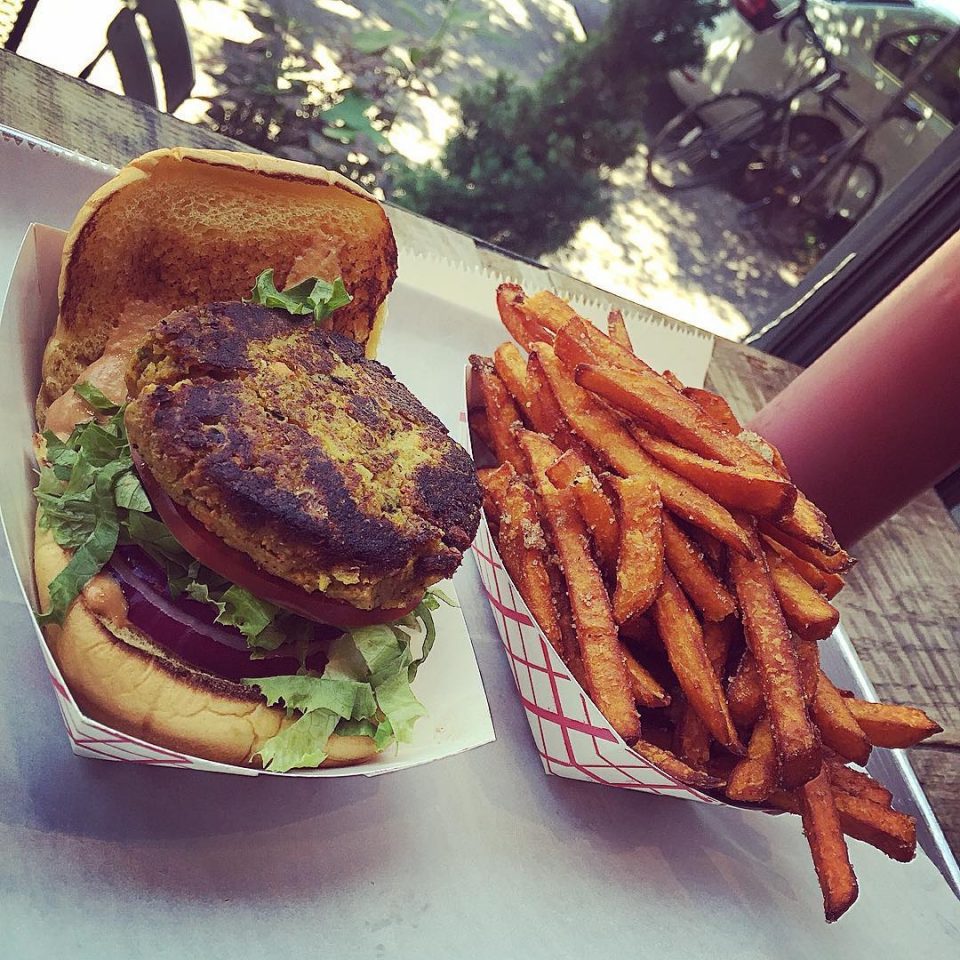 I'm a fan of spice and I'm particularly fond of masala, so the Little India burger at Burger Eatery sounds amazing. With a masala-spiced veggie patty, chipotle tahini, and a few veggies, how can you go wrong? Stop in, grab a Little India with some fries on the side, and you're good to go!
3. Tea NJ
262 Newark Ave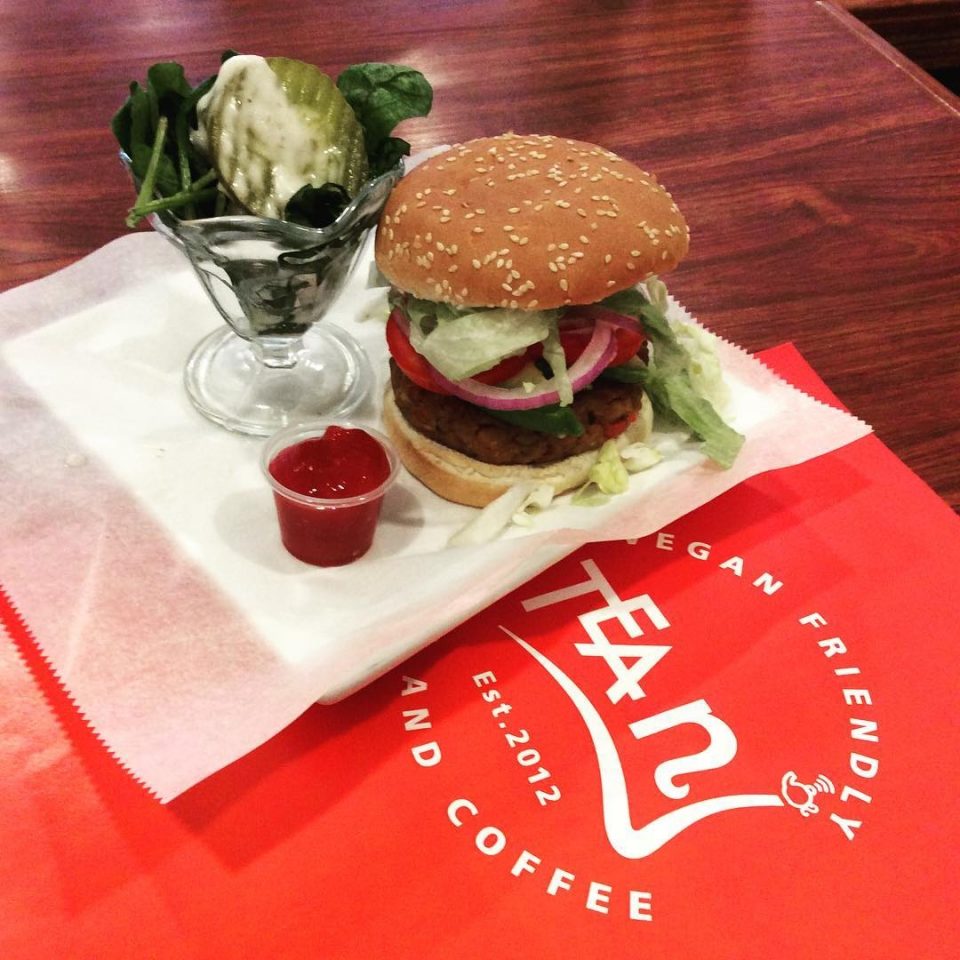 Tea NJ is known for its vegan options, but their Village Burger is truly something to talk about! The patty is filled with delicious ingredients, from eggplant and kidney beans to bread crumbs and cilantro, and is topped with veggies and vegenaise to make a delicious burger fit for lunch or dinner. This burger is a must-have!
708 Jersey Ave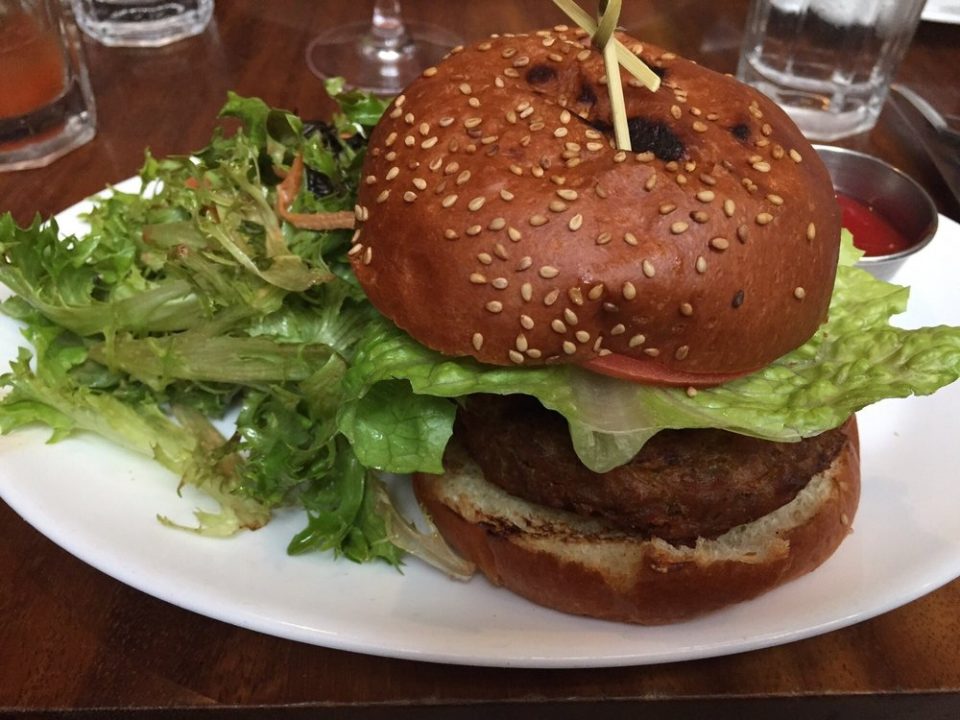 Served on an English muffin (or any buns of your choice), this housemade veggie burger sure does stand out from others! It's a favorite for many Hamilton Inn visitors, with each bite filled with flavor and the burger being the perfect consistency! Overall, you can't lose with this burger option, no matter who you are.
5. Subia's Organic Market & Cafe 
506 Jersey Ave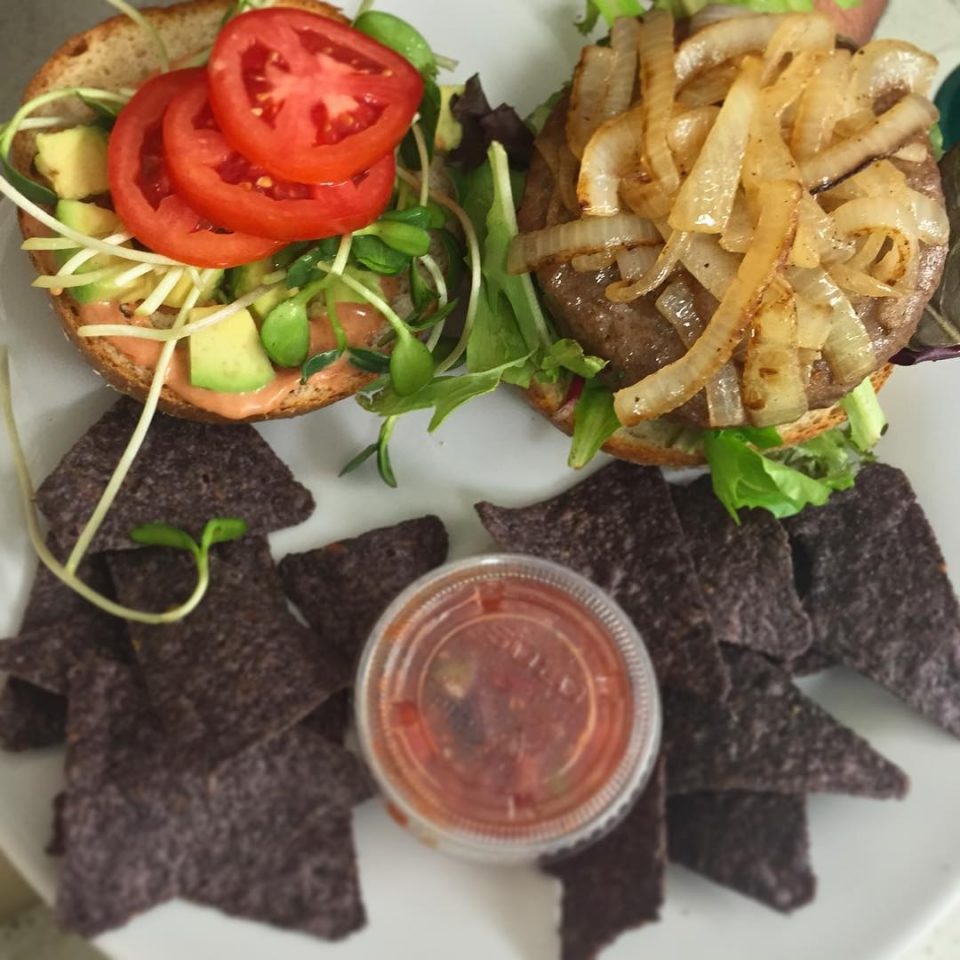 Subia's Organic Cafe is a local favorite, especially for anyone looking for some good vegan food and organic meals. Their California Dreamin' burger is absolutely delicious, so you must stop by and try it out! It come with some chips on the side, which are always a plus.