If there's one thing most people enjoy, it's a sweet treat.
As someone who doesn't like dairy, I'm often faced with the question, "So do you just not eat anything delicious anymore?" It's a common misconception that vegans suddenly have to give up treats like a slice of cake or ice cream, but that's all wrong. There are so many delicious sweets available in the area that vegans and non-vegans alike can enjoy and agree are pretty good!
1. Tea NJ – Oreo cake (and so many others!)
262 Newark Ave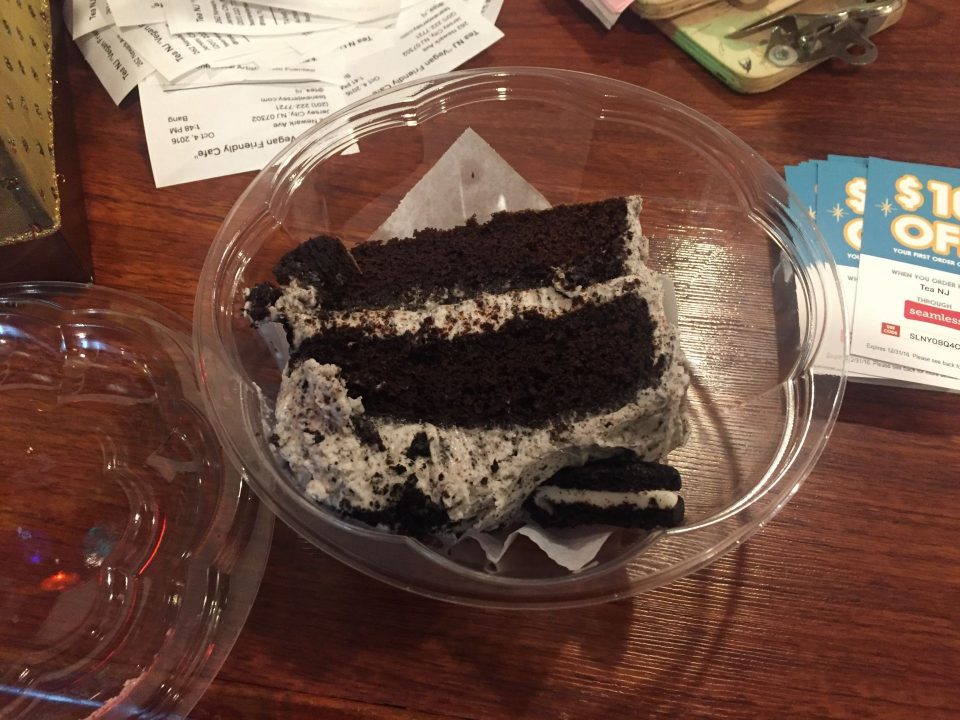 Tea NJ is the holy grail of vegan treats. They offer several vegan options for desserts: cakes, cannolis, tiramisu, you name it! Everything is absolutely delicious, but my personal favorite is the Oreo cake. The first time I had cake as a vegan was from Tea NJ and I was so happy that I (1) could find a vegan cake option in the area and (2) it tasted amazing. Honestly, to anyone looking to try vegan sweets: go to Tea NJ.
2. Cocoa Bakery – Vegan Chocolate Cupcake
275 Grand St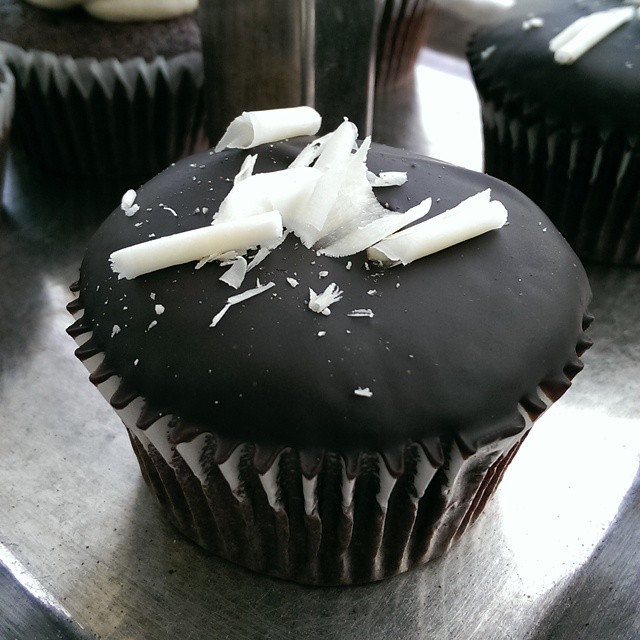 Lovely teammate Ashley Jacklyn surprised us at the office right before Christmas and brought some treats from Cocoa Bakery. She bought a couple of vegan cupcakes and it was the sweetest little gift (pun definitely intended)! If you love chocolate, you're sure to enjoy this cupcake.
3. Milk Sugar Love – Non-Dairy Cookie Butter
19 McWilliams Pl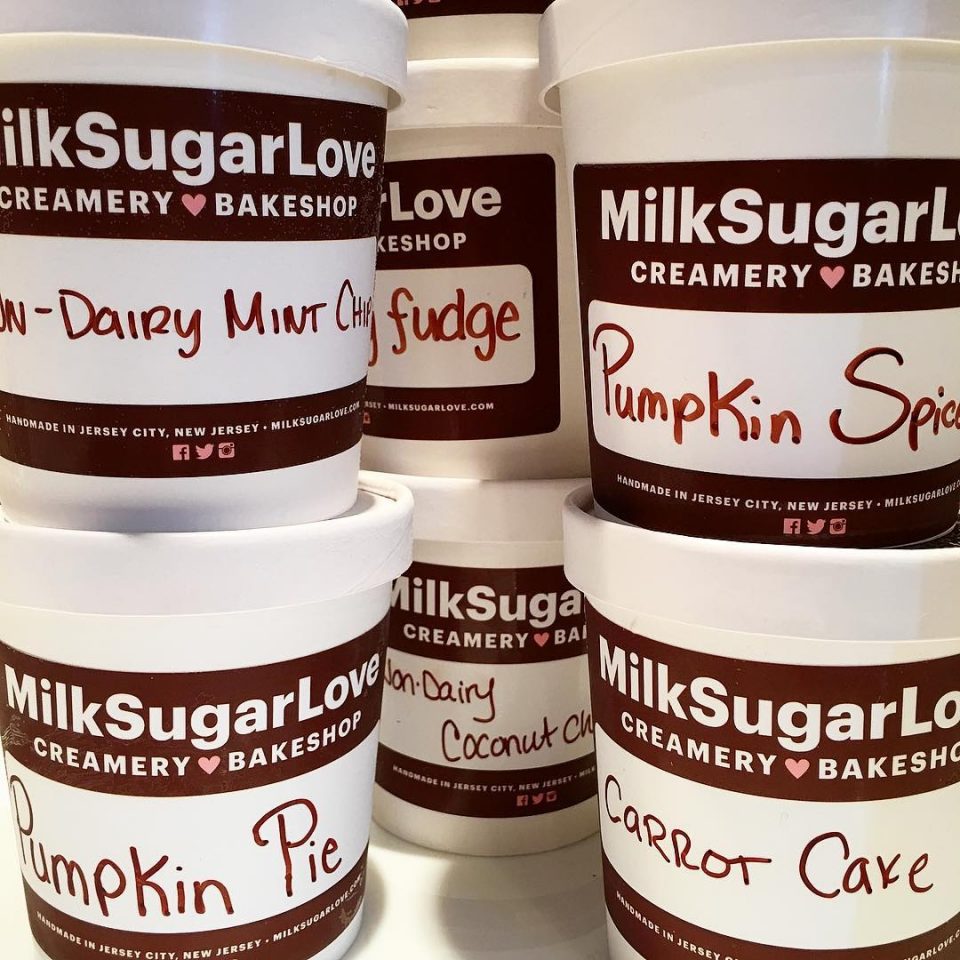 I personally have not tried this (yet!), but everybody raves about Milk Sugar Love's non-dairy cookie butter. Anyone, vegan or not, are sure to enjoy this. It's smooth, absolutely full of flavor, and is sure to satisfy anyone's sweet tooth.
4. Baonanas – #coconanas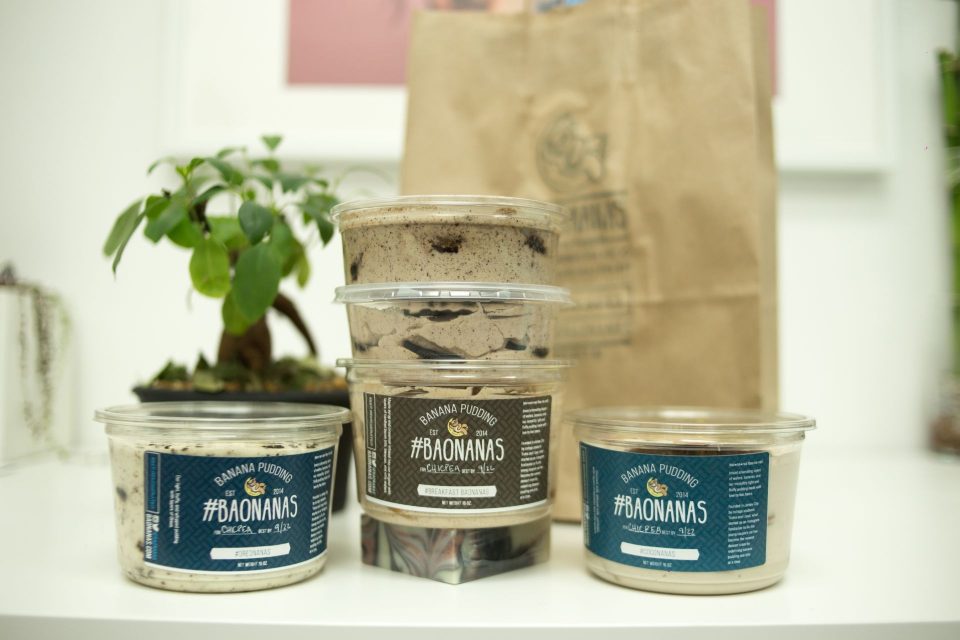 Baonanas visited ChicpeaJC HQ just a few months ago and were kind enough to bring some of their goods, including a vegan option: #coconanas! ChicpeaJC teammate Stepanny and I enjoyed the creaminess of this banana pudding, from the shredded coconut topping to the Nilla wafers mixed into the pudding. You can order this from Baonanas for pickup at their West Side Ave. location or any of the stores around Jersey City that carry their products (but be sure to order at least 1 full day ahead of time)!
5. The Green Radish – Chocolate Peanut Butter Tarts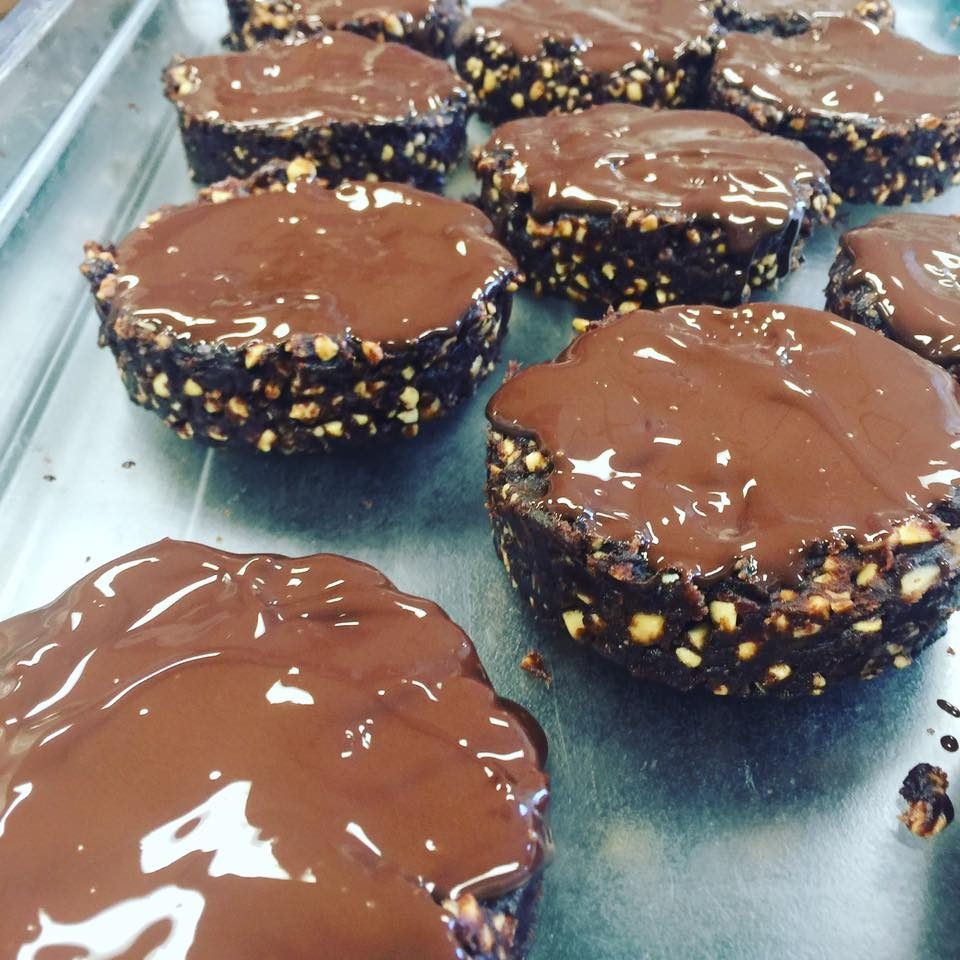 Another treat I have yet to try, but I'm very excited to get a hold of soon – a chocolate peanut butter tart from The Green Radish. It's their best-selling item and I've heard it's to die for! If you keep up with them on social media, you can find their location and get yourself a piece of the chocolatey treat.