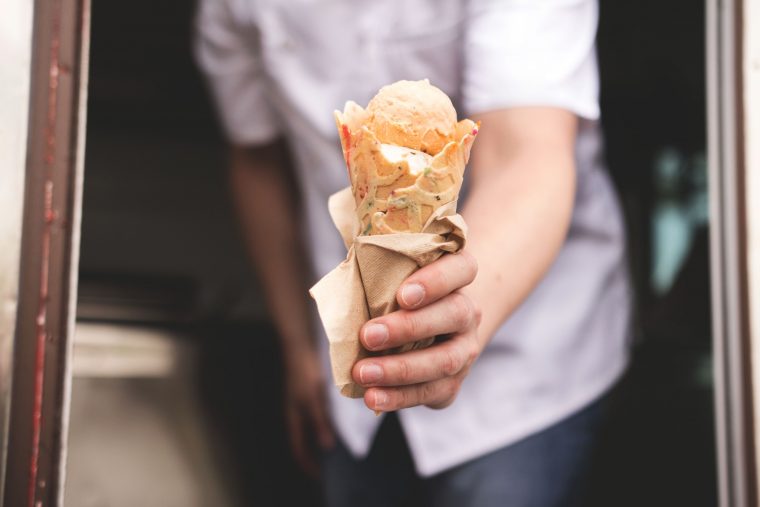 Happy National Ice Cream Day!!
Summer is officially here, whether we like it or not. I secretly wished that we would have more of a spring since I have a lot of those "in between" outfits that I was excited to wear…anyway I digress! I am not complaining of the great warm weather we've been having! To me, summer means good times, short shorts and ice cream.
Ice cream is by far my favorite dessert… what am I kidding, it is my favorite form of food! If I could eat it for every meal I would! But I am too vain and I need to keep this girlish figure (for now).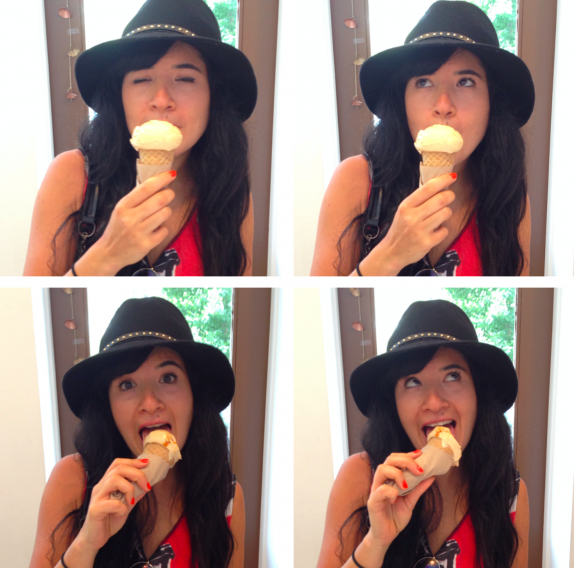 There are a lot of great Ice Cream spots in Jersey City; whether you want something organic/grass-fed, sorbet, fro-yo to the late night dairy queen munchie craving. I decided for the Memorial Day Weekend to compile a list of the top Ice Cream spots in Jersey City. Print this list out and start checking them off as you go through the summer! Let me know your thoughts. What your favorite flavor's are etc…
Let's begin shall we.
1.Milk Sugar Love and Milk Sugar Love Truck
Emma, owner of Milk Sugar Love is a culinary genius. She opened Milk Sugar Love almost two years ago and now is the proud owner of the Milk Sugar Love Truck. Emma's Ice Cream is heaven and has been mentioned in several publications as the best Ice Cream in Jersey City, the state and in my opinion the f-ing universe.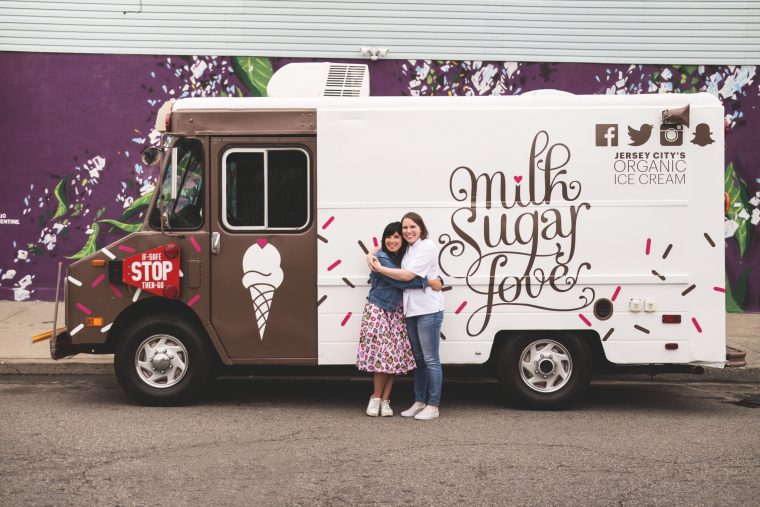 MSL uses all organic ingredients, you actually don't feel like crap after you eat it so there are no calories (I am lying). She changes up the Ice Cream flavors often so follow them on Social Media to stay up to date on what they are serving. MSL also makes rad ice cream sandwiches, baked good, soft serve and more stuff I am too lazy to list. GO THERE NOW.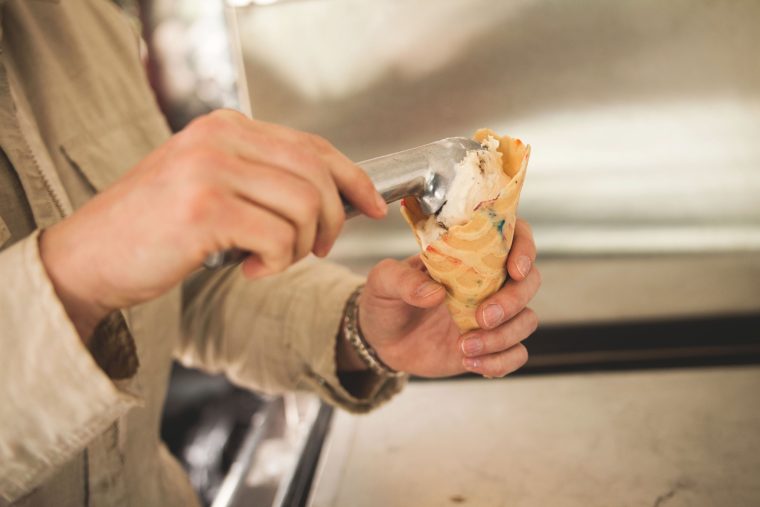 Try This Flavor: Thai Iced Tea or the Mango Lassi
Milk Sugar Love
19 McWilliams Place, Hamilton Park
 2.Torico's Ice Cream
Torico's Ice Cream has been a neighborhood favorite for over 40 years. Located on Erie Street, this place screams Ice Cream (see what I did there?!). Torico's Ice Cream is home-made and they have every flavor you can think of. The staff is always super friendly and will let you try everything! Every time I come here, I have a really hard time choosing what to get. During the summer months this place is packed till 11pm, there's plenty seating inside and benches outside where you can people watch and see what people are eating.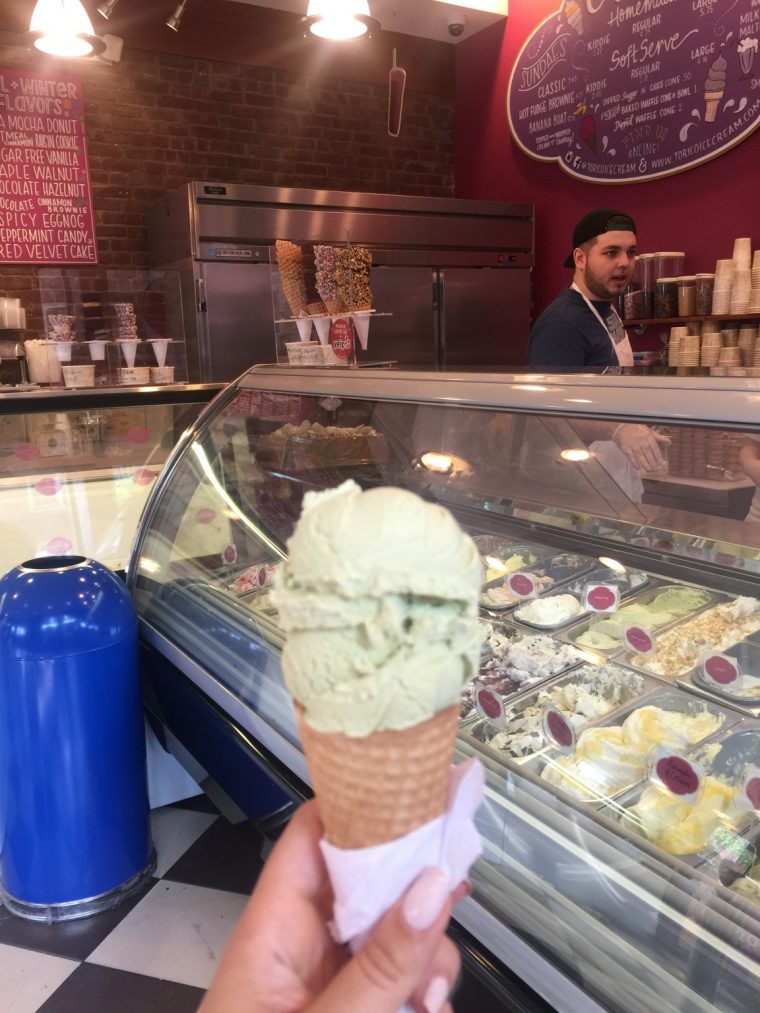 They have all the classic toppings, sundaes, banana splits, milkshakes and they even have sugar-free dairy free soft serve (no thanks).
Try This Flavor: Avocado, Banana Peanut Butter and Chocolate Chunks, Green Tea.
Torico Ice Cream
20 Erie Street
3. Dahlia's Ice Cream
Dahlia's Ice Cream is located in the Heights on Central Ave. It's a no frills, old school Ice cream shop that hits the spot with classic flavors like bubble gum, chocolate chip (which is my favorite fyi), and butter pecan. They also make custom birthday cakes!! Like this Drake one which is AMAZING and I need it for my birthday (it's July 21st)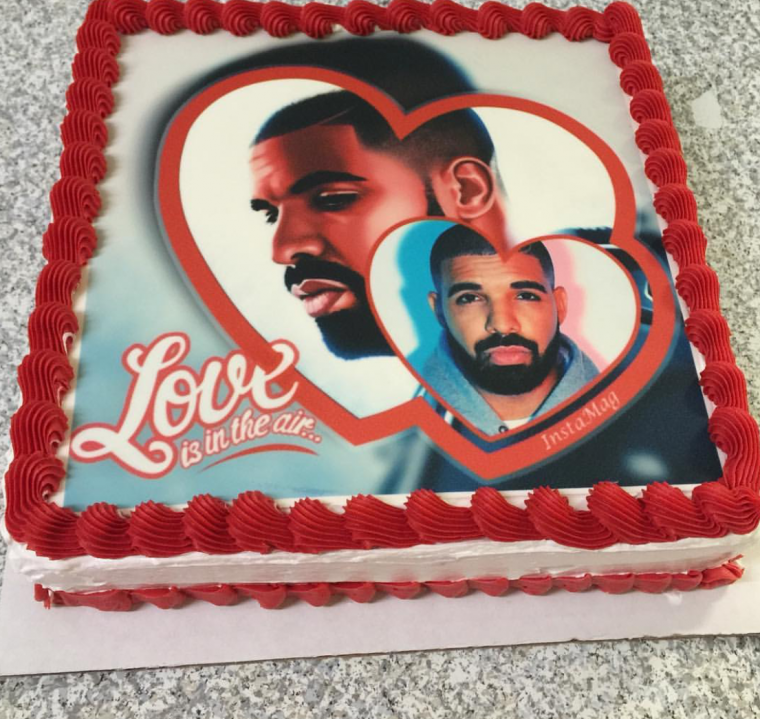 Try this: Mint Chocolate Chip, Soft Serve
Dahlia's Ice Cream Spot
290 Central Avenue
4. Bucket and Bay Gelato
Bucket and Bay makes artisan Gelato Made with 100% Grass Fed Milk. "Small Batch, Made From Scratch!" is their moto. But here is the kicker, they make Alcohol infused Gelato, so you can get LIT while eating ice cream! WHAT?! I haven't tried their boozy Gelato yet but from what I hear it's legit.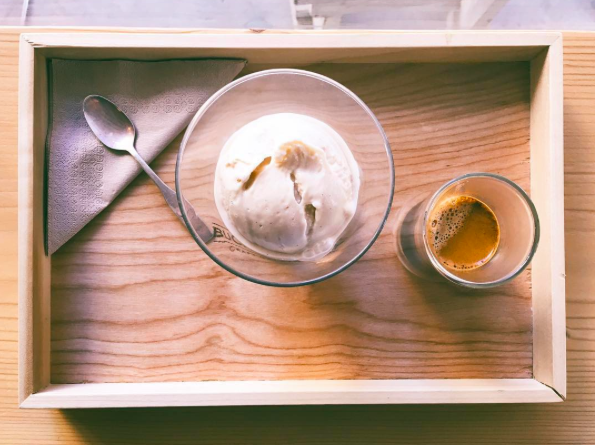 Bucket and Bay is located in the Powerhouse district and they spot is super cute and very Instagrammable. They offer Gelato making classes and their "Scoopistas" are all super friendly and knowledgeable.
Try this: Campari Grapefruit (alcohol infused), Rose Latte
Bucket and Bay
150 Bay Street
5. Downtown Yogurt
Downtown Yogurt is a self-serve fro-yo spot located on Grove and Newark Ave. This one is a personal favorite because it's sort of indulging without the guilt…Whenever I want ice cream but don't want to go too crazy with portions I go to Downtown Yogurt… but then the opposite happens and I load my cup up with too much Ice Cream and every topping they have on hand. Can anyone relate?
They recently added donuts to their menu, I tried the bacon maple one and well game over. Things happened to my body that I can't write on here.
Try this: Salted Caramel with Chocolate Covered Pretzels, Parisian Tart with fresh fruit (for the skinny b's)
Downtown Yogurt
Newark Ave and Grove Street
6. Dairy Queen 
Yes you heard me. Dairy Queen is a classic hangout spot and the Royal Oreo Blizzard is my go to treat when I am feeling extra naughty.  It is Located on West Side Ave and there is parking ;) so bring your boo here on the third date, tell her how special she is to you and get her a mini-blizzard cake, you will hit a home run I promise.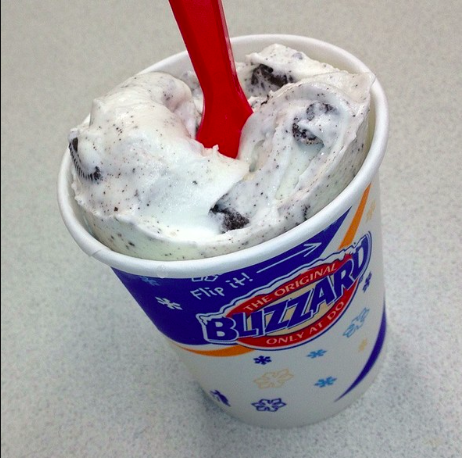 I normally don't promote chains on here but these are my cravings and I can't deny them. Keeping it real.
Dairy Queen
513 West Side Ave
https://www.youtube.com/watch?v=bzioCPAqsIQ