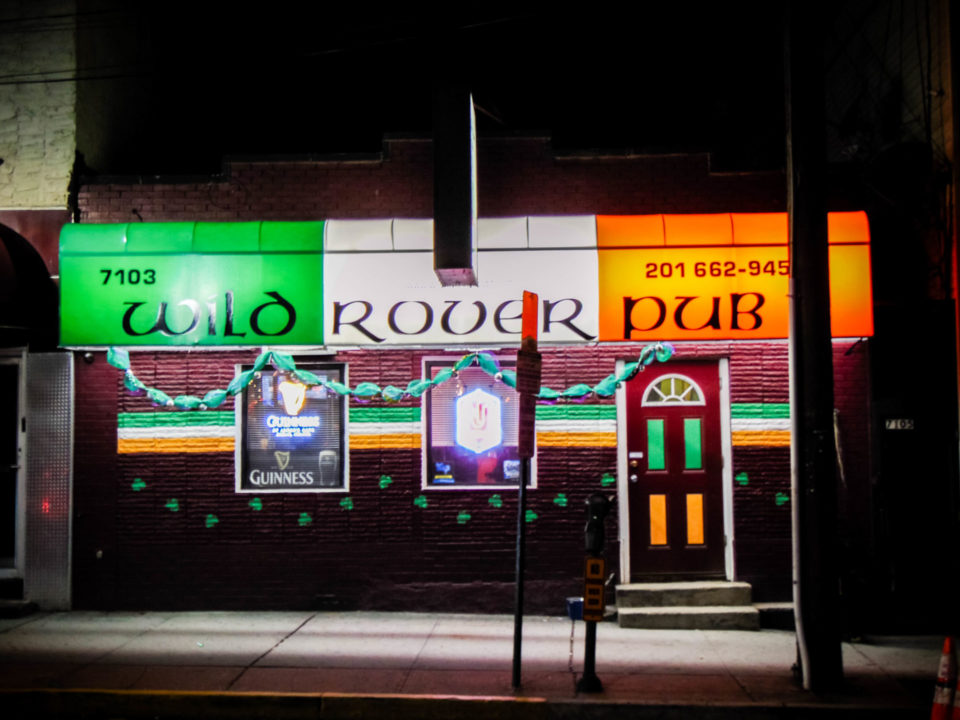 I am a Jersey City native, but in December 2014, I moved to North Hudson County. I remember feeling a bit displaced in the beginning because I did not know the area as well as I thought I did. During the whole process of moving, it didn't hit me that I was moving to a new town. Sure, I only moved to Jersey City's northern neighbor, Union City, and that's not a dramatic change. However, my entire life was still in Jersey City, and I would find myself going back pretty much every day to do everything and then returning home to Union City to sleep. A few months into living in Union City, I began to get curious about what my new North Hudson neighborhood had to offer. That is when I got introduced to The Wild Rover by my friend Katherine.
The Wild Rover, or "The Rover" as deemed by many of the locals, is an Irish Pub located on 71st Street and Park Avenue in Guttenberg. Sean and Jacqueline Kerrigan own it, and their regular patrons admire them. Ten years of bartending in New York City inspired Sean to open up a bar of his own. In 1996, his dream became a reality here in Hudson County, New Jersey when he and his wife opened The Wild Rover. Twenty-one years later and The Rover has become a second home for many locals by extending their Irish "Cead Mile Failte," or One Hundred Thousand Welcomes.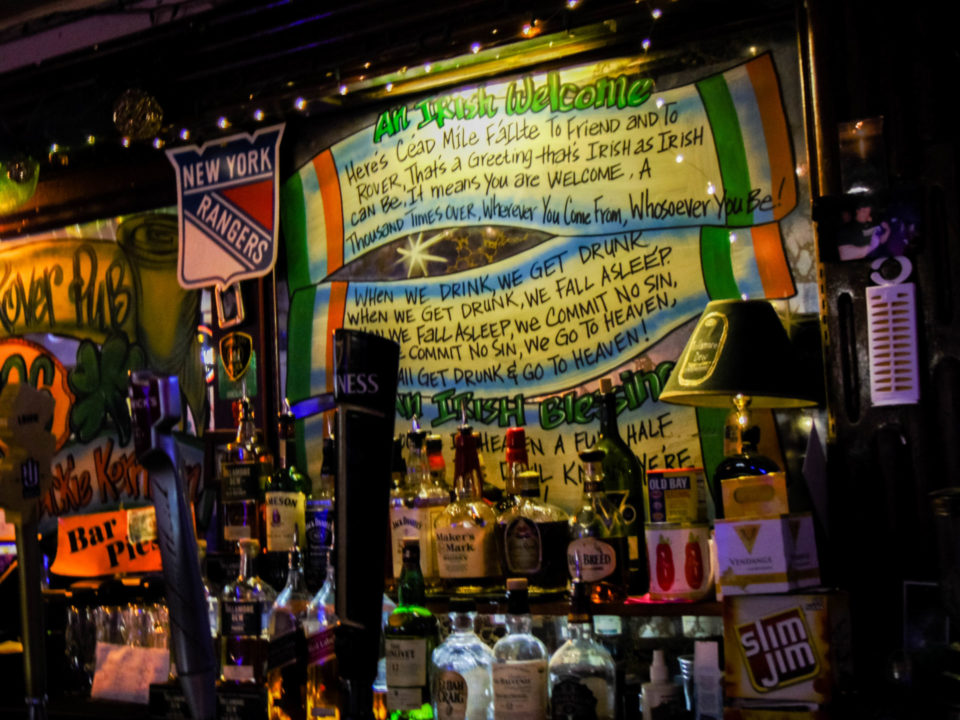 Whenever I find myself at The Wild Rover, I know it is going to be a great night. The minute that you open the door, you receive a smile from whoever is behind the bar. The music in the bar is a perfect mix of everything, which is perfect for the diverse crowd at The Rover. There is also a jukebox with pretty much every song ever just in case you walked in with a specific tune in mind. The Wild Rover is not a dive bar where everyone stares depressingly into their drinks. Everyone is always having a great time! You are always bound to see a few people huddled around the pool table or taking turns playing darts. To my fellow karaoke lovers, you'll want to check this place out on Thursday nights so you can sing your life away.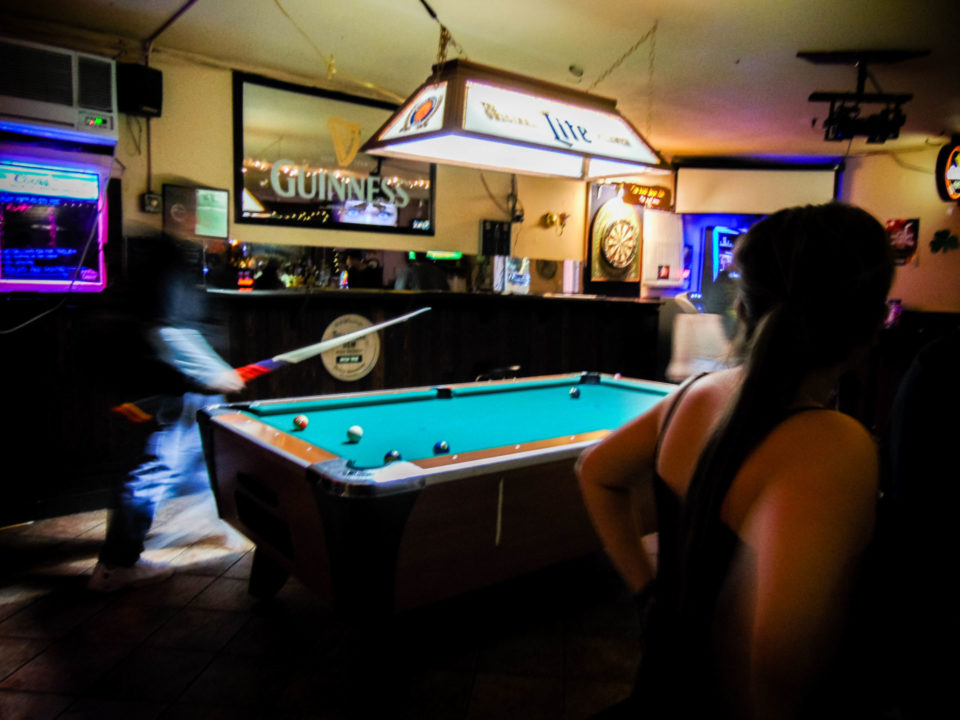 The menu at The Wild Rover is a great line up. If you're hungry, you can count on them for delicious bar snacks, and their kitchen is open until 1:30 AM. The Rover has a full bar, your typical beers on the taps, and great craft beer selection for the beer aficionado. One of the great things about coming to The Wild Rover is that you don't necessarily have to be "rolling in dough" to have a good time. The last time I was there, I had three Alesmith IPA's for under $20. I find that to be impressive.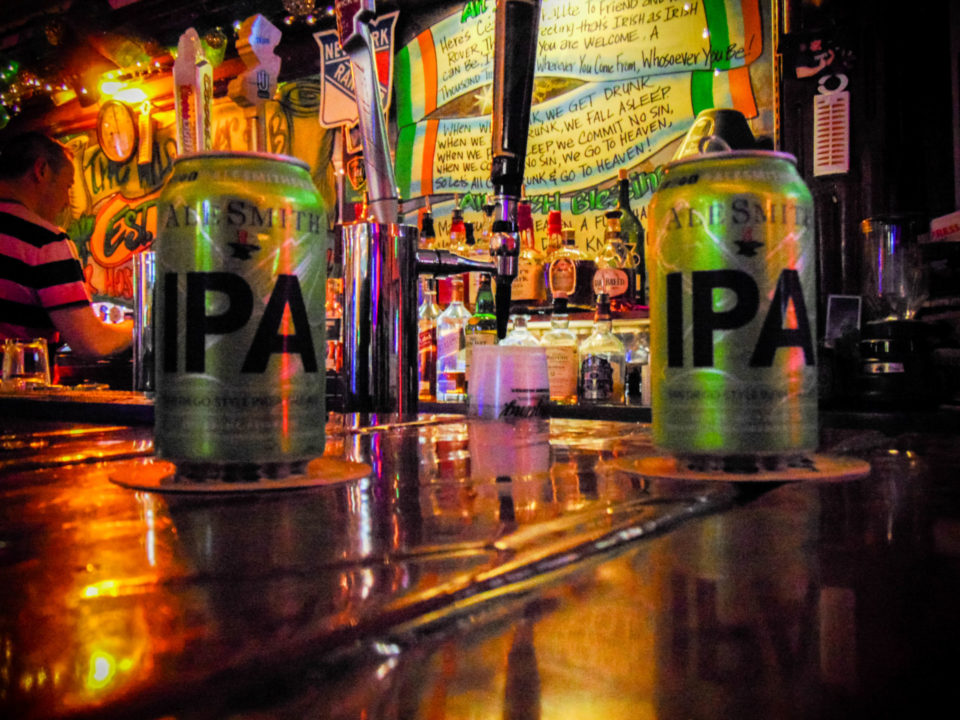 If you find yourself in Guttenberg taking in the beautiful Hudson River views along Boulevard East, be sure to check out the friendly atmosphere at The Wild Rover Pub. I'm sure you'll enjoy it as much as I do.
Wild Rover Irish Pub
7301 Park Avenue
Guttenberg, NJ
(201) 662-9453
http://www.wildroveririshpubnj.com/index.php
---
About Contributor Froilan Ortiz
Froilan Ortiz was born and raised in the West Bergen District of Jersey City and has also lived in Downtown. Even though he moved to neighboring Union City in 2014, Jersey City is still a very big part of his day to day life. After all, Jersey City is the heart of Hudson County! Some of Froilan's favorite things to do in Jersey City include dining, grabbing drinks and taking photos around town. He is a musician, writer and a photographer. Froilan also has a music, entertainment and life blog, sayitaintfro.com. Froilan's day job is in customer service and social media marketing as a sabbatical break from his career as a paralegal.
Instagram: sayitaintfro
Facebook: Froilan Ortiz
Twitter: sayitaintfro
Snapchat: sayitaintfro1