We all have that one friend that orders a salad every time they go out to eat. And even though everyone at the table makes fun of them (myself included), I secretly wish that I was that person making the healthier choices.  Being that the holiday season is just on the horizon and it's still 80 degrees here in Jersey city, its a good time to consider healthier options.  Below we've made a list that makes ordering a salad suck a lot less.  Yep thats right!  We've got the scoop on the best places to go for some yummy greens in Jersey City.  So give these babies a try the next time you dine out and tag us in your pictures!  OH and don't forget to tell them who sent you ;)
Mathews food and drink – 351 Grove street Jersey City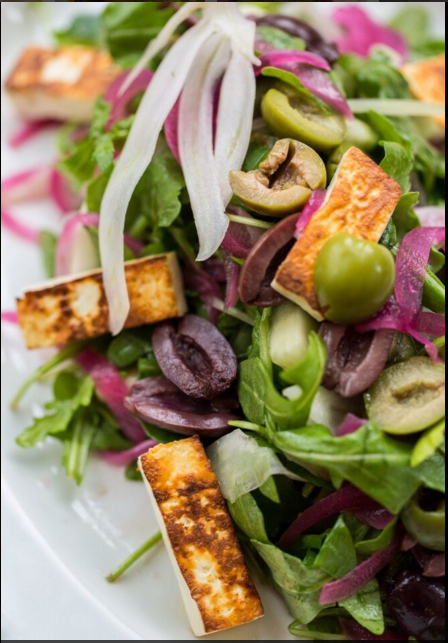 Let me say,  I has this Mediterranean salad for this first time on a lunch date with the boss lady and it was ahh-mazing!  It paired perfectly with a glass of Rosé , but than what doesn't?!   This salad serves up arugula, pickled red onions, grilled paneer with a lime honey vinaigrette to top it off.  Lets just say I'm having lunch date withdrawals already.
2. Short grain – 183 Montgomery Jersey city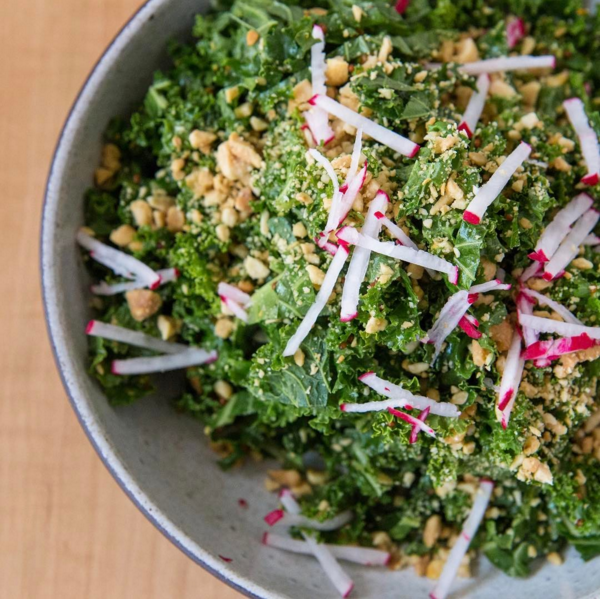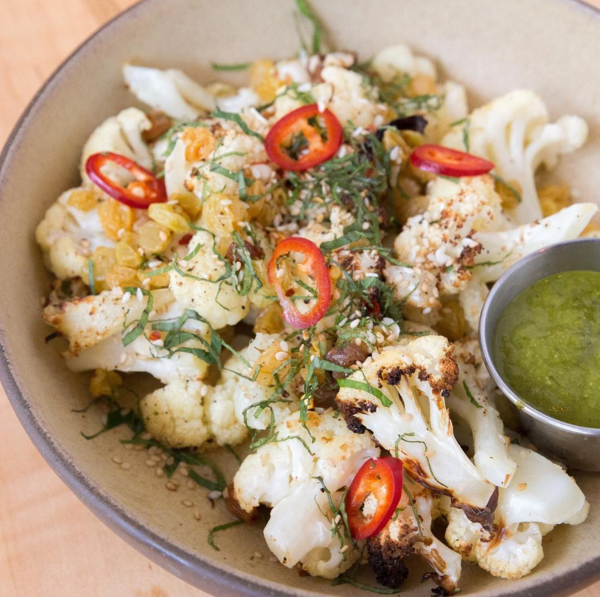 This kale salad may sound simple but it packs a punch.  Kale, cabbage, red onion and peanut vinaigrette are locked and loaded.  Add some avocado or try it without. Short grain also offers an an amazing roasted cauliflower dish.  My recommendation is to go in and try both with a Matcha or Golden latte for an extra boost.
3. Latham house – 299 Marin Blvd,  Jersey city
please please if you try nothing else, try the Asian chicken salad from Latham house.  Yes it tastes as good as it looks.  This salad is so packed with flavor you'll hardly feel like you're eating a salad and (hint, hint) won't feel as bad for stopping by the Krispy Kreme next door.  Just make sure the "hot" sign is on!
4. WHealth and Co.  – 10 Christopher Colombus drive Harborside plaza, Jersey city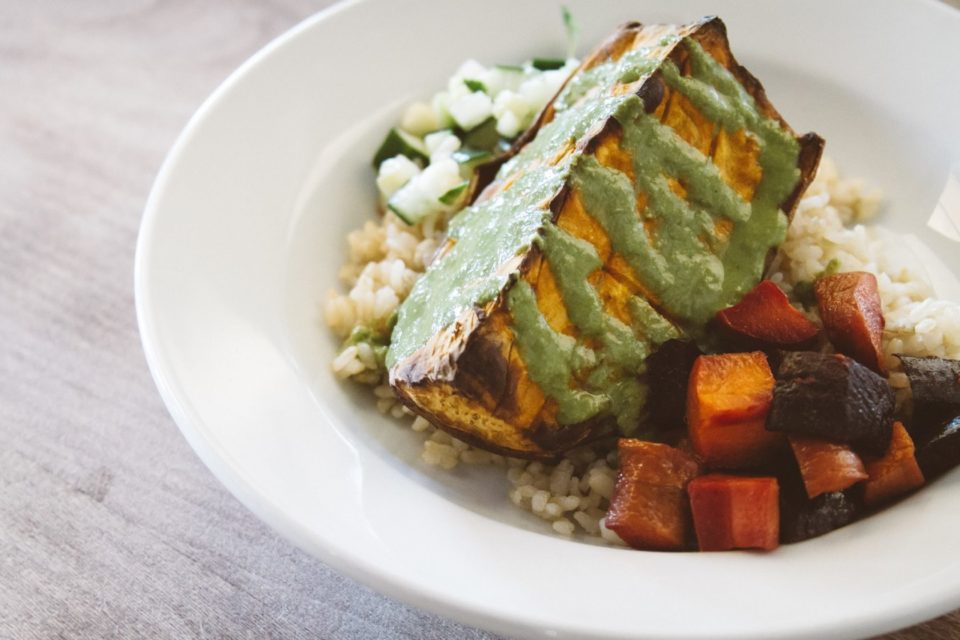 This Roasted sweet potato green salad bowl is here just in time for the fall.  It's where salad and comfort food meet!  Whealth and Co has a BUNCH of other healthy good for you goodies including breakfast.  Try it with a side of brown rice for a serious health and comfort kick!
5. South house – 149 Newark ave Jersey city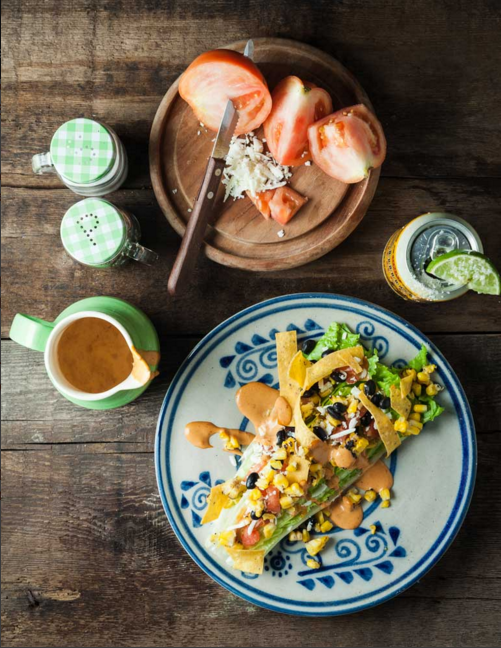 WARNING this is not your average Caesar Salad!  South house is dishing up their take on the classic Caesar and naming it the "Caesar Chavez."  The salad comes served with grilled corn, cotija cheese and chipotle southwest caesar dressing.  Pair it with a Shiner bock, some fresh lime and you're in for some serioud salad satisfaction.   Talk about YUM.
6. The Cliff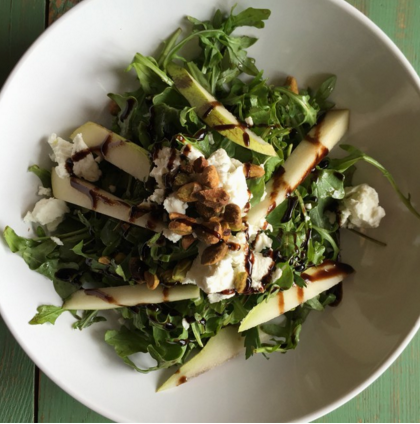 The cliff is honestly an amazing place to be because I'm a sucker for a restaurant with a cozy vibe.  It's even more amazing because it's byob and Vegan friendly. Kale, pears, arugula, balsamic vinaigrette, goat cheese and so much more makes this one a winner.  Try it with a fresh in-house crafted watermelon mint juice.
7. Noches de Colombia – 231 Central ave, Jersey city
This avocado salad from Noches de Colombia tastes just as good as it looks (I've had it several times) and is located in the heights of Jersey city.  You can choose to add chicken, shrimp, steak or eat it vegetarian style.  Ask for some tostonés (fried plantains) on the side to really make this meal hearty.
8. Busy Bee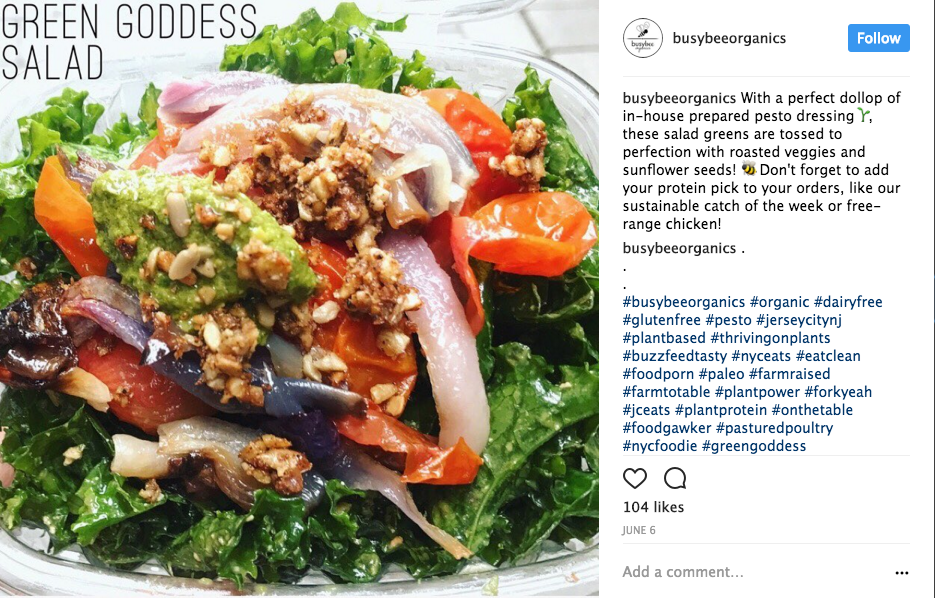 This salad has a description that speaks for itself.  Made in house pesto dressing, roasted veggies, and sunflower seeds.  The great thing about Busy B organics is that they also deliver so eating a healthy salad without having to leave your desk or home becomes fool proof.
9. Subia's organics  – 506 Jersey ave Jersey city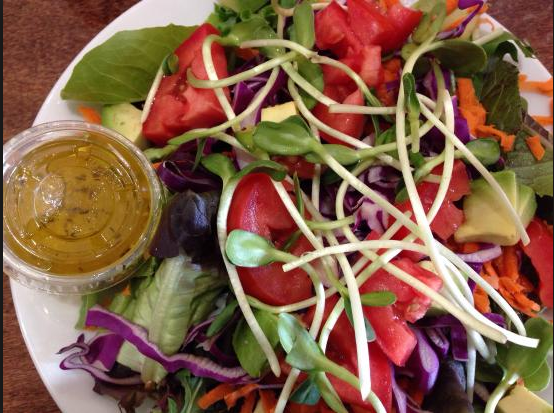 Subia's market is praised by vegans and vegetarians alike because of all the healthy and delicious options they offer.  They are also a vegan market which takes the guess work out of eating plant based.  Keep it traditional with a Subia's house salad, mixed greens, tomatoes, avocado, sunflower sprouts and homemade vinaigrette.
10. Gypsy grill – 187 Newark ave Jersey city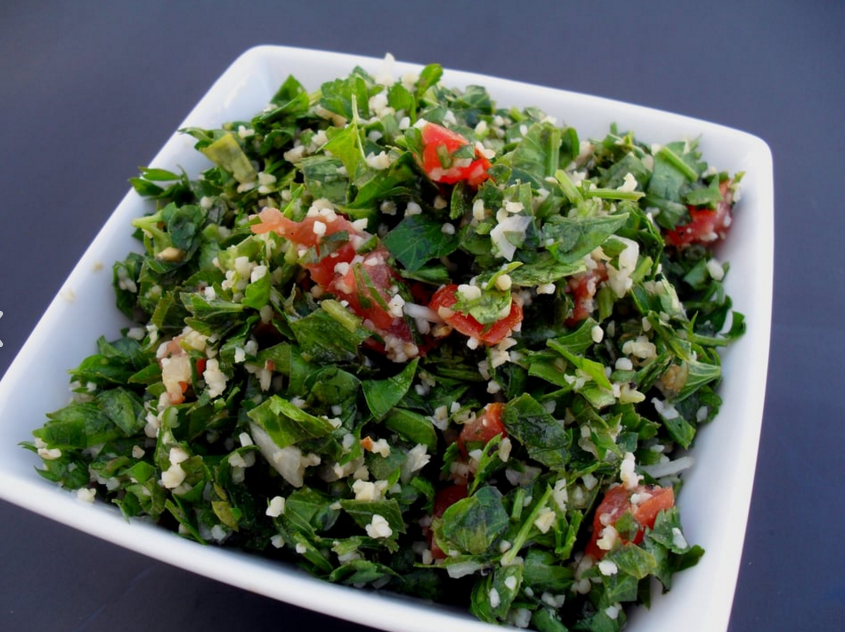 Gypsy grill is a local favorite.  All of their dishes are tasty and packed with spices. Pictured above is the "gypsy salad."  Fresh chopped lettuce, red cabbage, red radish, cucumber, parsley, olive oil and lemon.  MM -MM.
11. Liberty House Restaurant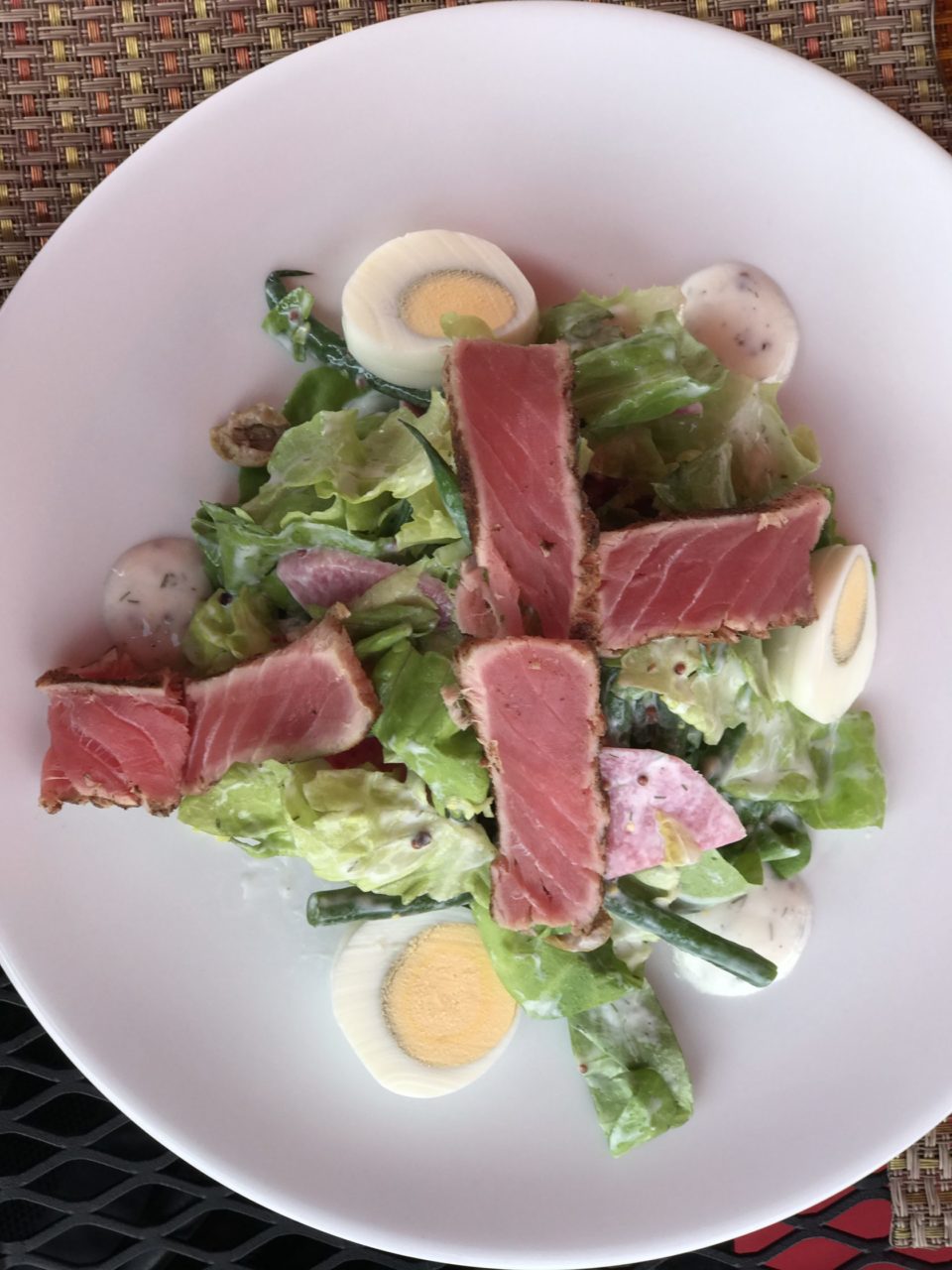 We absolutely love Liberty House Restaurant! Their salads are delicious! They pride themselves on using farm to table ingredients and you can definitely tell. Enjoy a delicious tuna salad on their patio overlooking the NYC skyline while the weather is still nice! Maybe add a glass of wine or two. Hey, wine is made out of grapes which is a fruit. Perfect.
Although they say .. No good night ever started with a salad, it's important to remember that your weekly afternoons can!  Enjoy everyone.