In case you missed the news, Talde announced its closure on August 13th. We've been flooded with messages from readers and followers asking us what we know about the abrupt closure. We honestly had no idea and it was challenging finding answers. Here is what we know…
In 2015, Talde opened as the second location of chef Dale Talde's Asian-American restaurant and bar. Executive Chef Ruby Felix led the restaurant's tasty menu that kept the community coming back for more. We had the pleasure of getting to know her a few years ago.  They also opened Miss Wong's as a lounge that was the location for many Friday night and Saturday night parties (what happened at Wong's stayed there, or ended up on Instagram). We have so many great memories spent at this wonderful restaurant and bar. This is truly devastating.
The reason for closing
We know Three Kings, the restaurant group behind Talde, officially dissolved earlier this year. After closing the Talde locations in New York and Miami, we guess it's no surprise Jersey City's Talde has closed its doors. What comes as a surprise to everyone is how last-minute it seemed to be.
The lease was up for renewal and a source said the landlord wanted to raise rent much higher than they could afford and they couldn't work it out. This would have resulted in the closure with no notice. Employees were told the restaurant wouldn't be opening in the evening with no notice in advance.
All in all, Talde will not be reopening and the closure includes Miss Wong's. We've been told that anyone with gift cards will be reimbursed.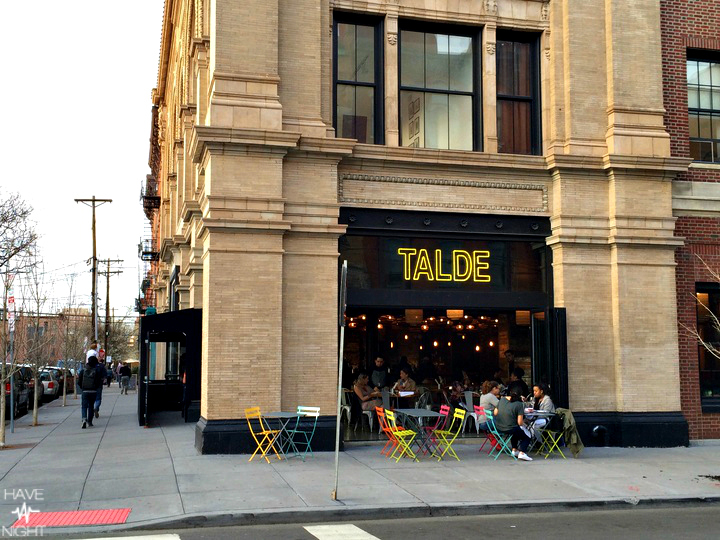 Talde was a great establishment, did so much for the community, and were a part of all many local events. They even contributed to some of our own events; Our singles in Jersey City speed dating mixer, we had an awesome mixologist competition, and they were part of our last two ChicpeaJC anniversary parties. They had Saturday drag brunches which were a mega hit, and their wings were one of the best in town. They threw a lot of great parties at Miss Wong's; many of our local DJ friends and artists have had events there. We're heartbroken to see them leave. It's a huge loss for the community. It's very unfortunate to see a staple of Jersey City go.
To the staff and team at Talde, we love you and appreciate your service all these years.
If anyone has more information, please contact us at editor@chicpeaJC.com.