What's the best way to celebrate when a Monday is over? That's right, with TACO TUESDAYS!
Let me walk you through some yummy establishments that can totally satisfy your taco cravings no matter what part of town you're in. As I started my taco tour I wanted to try some spots that I hadn't been to but have been on my list. I'm a big time Mexican food lover, anytime there is a family celebration we always choose a Mexican restaurant to eat at. So going out for tacos is definitely a food venture I'm always up for.
Journal Square/McGinley Square/Greenville
1. Taqueria Mi Mariachi –
213 Sip Ave. Jersey City
201-222-1998
http://mimariachi.letseat.at/
Aye Dios Mio, these tacos are no joke!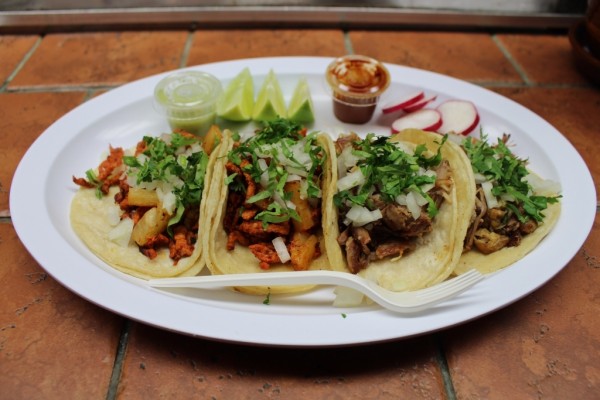 This small restaurant really delivers so much flavor in their tacos that you really can't stop at one or two. You can order them individually or by the platter, either way, you really can't go wrong. When you order the platter you can only order two variations of tacos so choose wisely. On this visit, I went with the Al Pastor Taco and Carnitas, yeah I know pork on pork but in my defense, they are made differently.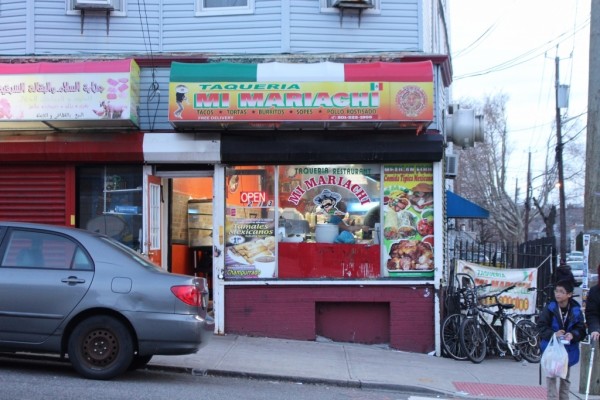 As I enjoyed my freshly made tacos, I started chatting it up with the owner Pablo and some of the workers like Erica who is a waitress there. Man, they're really hilarious. They quickly included me on one of their inside jokes and I really started to feel like I was part of the family. With three small tables and an eight-stool counter seating, you can dine in, pick up, or get your yummy tacos delivered. *Warning* they only deliver to the remote area and they only accept cash.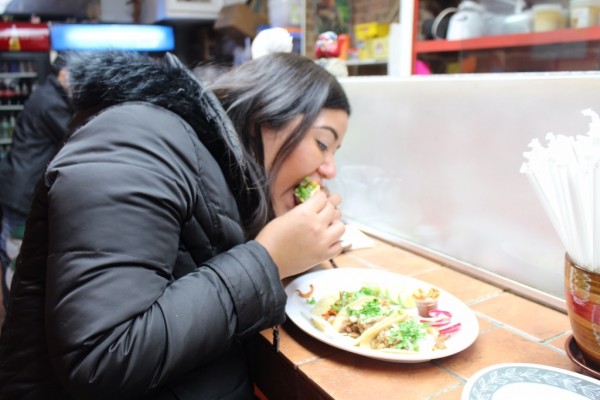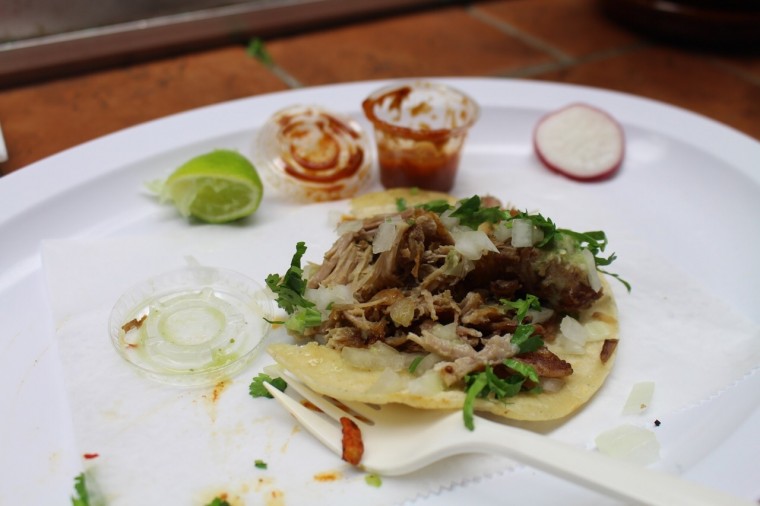 Here are other restaurants I suggest you check out that also offer delicious tacos in the area.
2. 3 Coffee Beans Restaurant
658 Montgomery St Jersey City
201-984-0212
http://3coffeebeansrestaurant.com/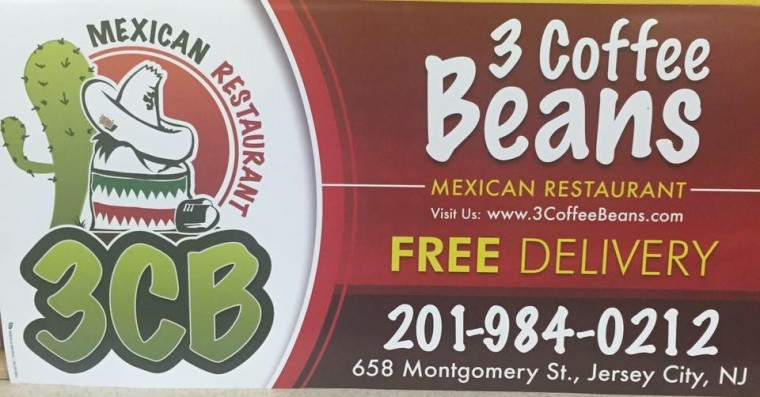 3. Guerrero Restaurant
6 Jordan Ave Jersey City 07306
201-433-7531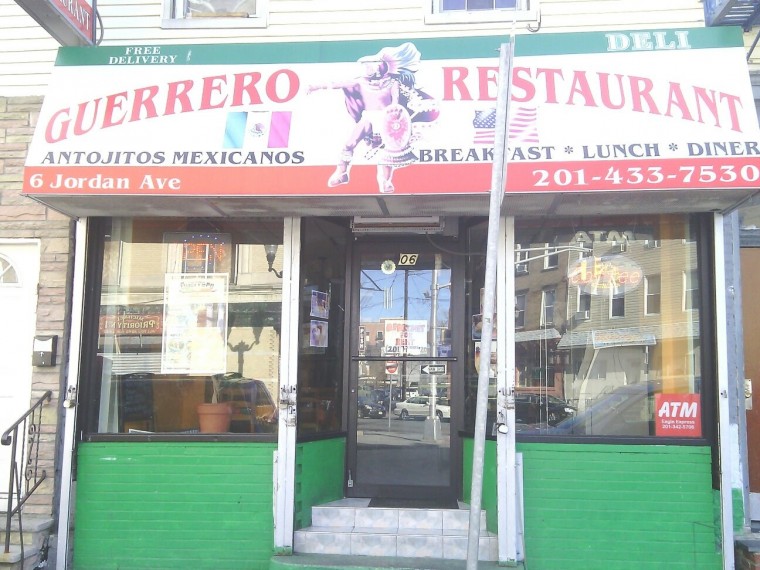 4. El Gallo De Oro
360 Ocean Ave Jersey City 07305
201-332-3786
http://www.elgallodeoronj.com/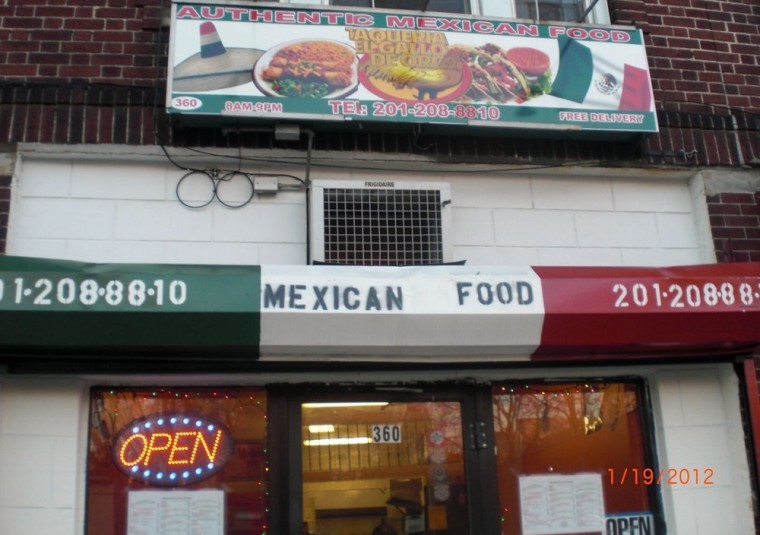 Downtown/Paulus Hook
5. Taqueria Viva Mexico Kitchen Café – 133 Morris St Jersey City
https://www.facebook.com/Taqueria-Viva-Mexico-183125391826663/ 
One taco, two tacos, three tacos FULL and satisfied is how I left Taqueria Viva Mexico. What an adorable Taqueria located in the middle of the Paulus Hook area.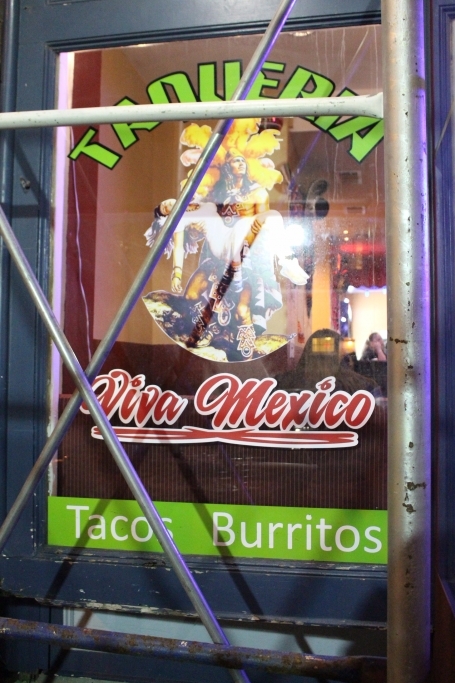 They have such a great variation of tacos to choose from like Cactus Tacos to Lengua Tacos (yes, tongue tacos. Say that ten times fast, I dare you.) You can really go crazy and pick from twelve various tacos for your Taco Tuesday pleasure.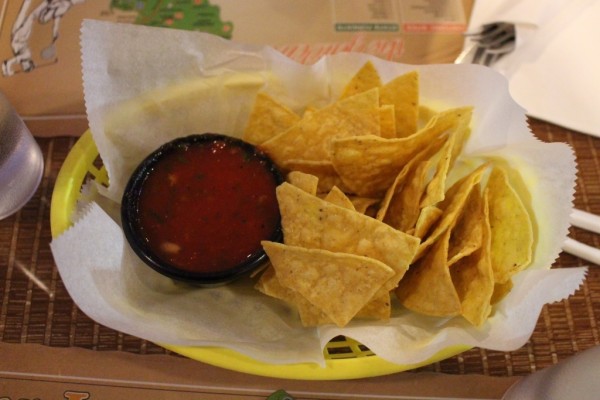 I'm not bold so I just ordered the Pollo Enchilada Taco and the Chorizo Taco. Both were topped with cilantro and onion and accompanied with lemon and sliced radish it really made for the perfect combination. They also have two different hot sauces depending on how spicy you enjoy your meal. Taqueria Viva Mexico has been open for over four years and does it all, delivery, pick up and dine in.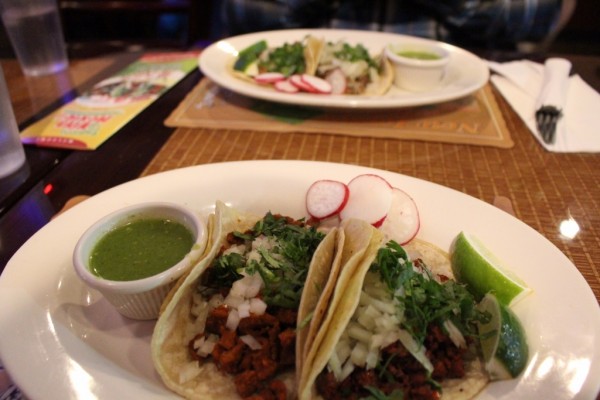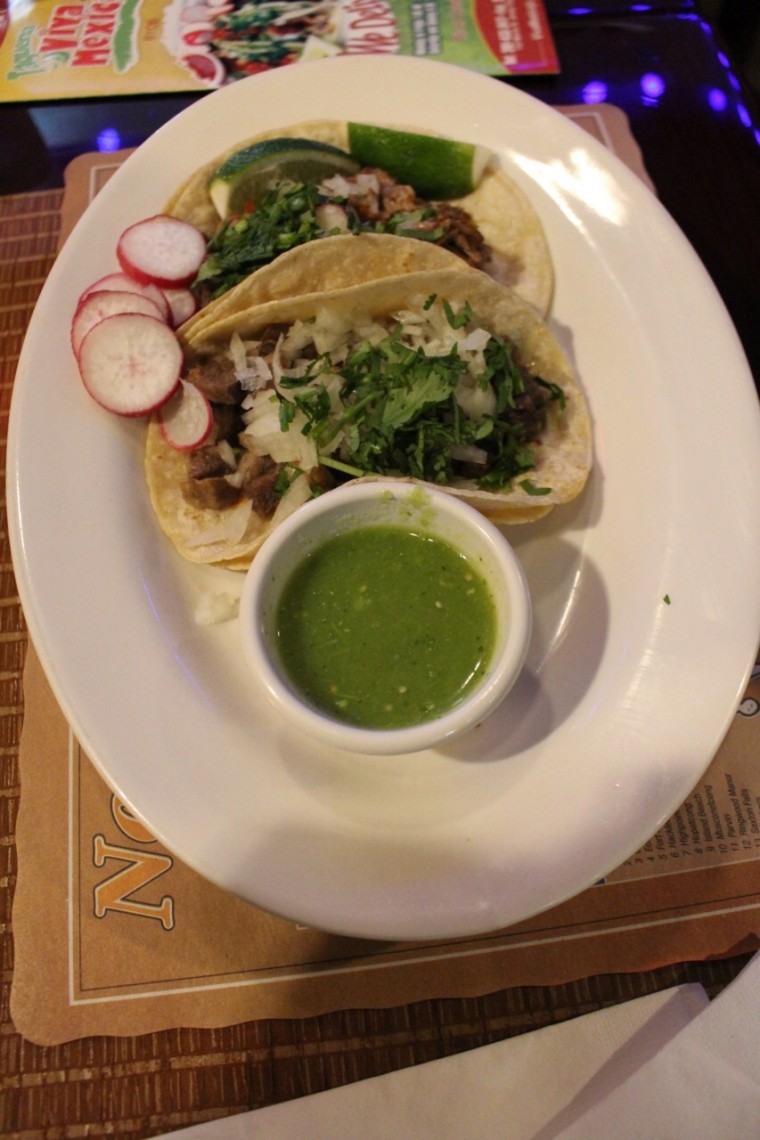 Here are other restaurants I suggest you check out that offer delicious tacos in downtown/Paulus Hook.
6. Taqueria
236 Grove St Jersey City 07302
201-333-3220
https://www.facebook.com/pages/Taqueria/124648514254001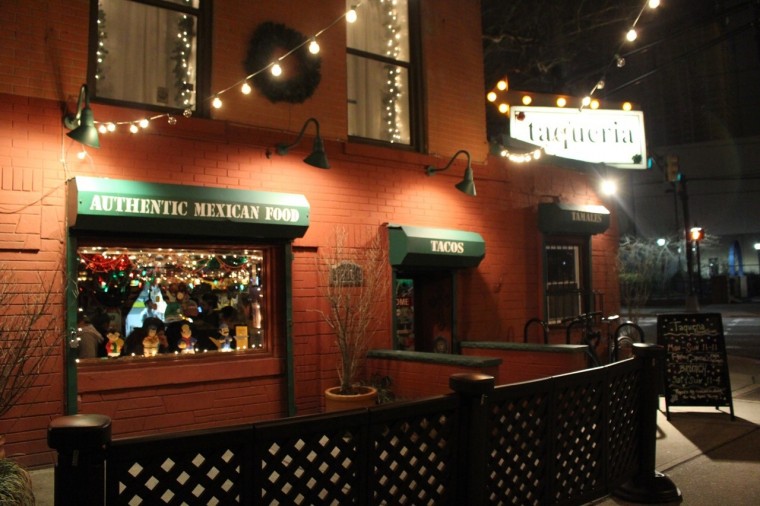 7. Orale Mexican Kitchen
341 Grove St Jersey City 07302
201-333-0001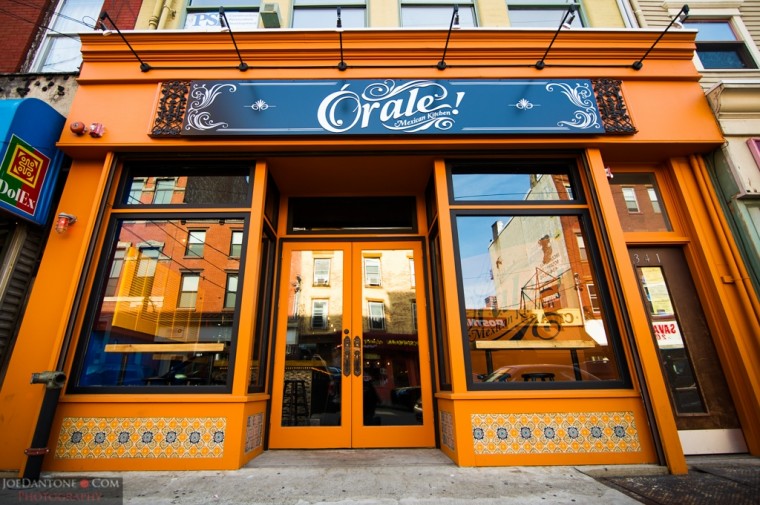 8. Salsarita's Fresh Cantina
101 Hudson St. Jersey City 07302
201-333-4033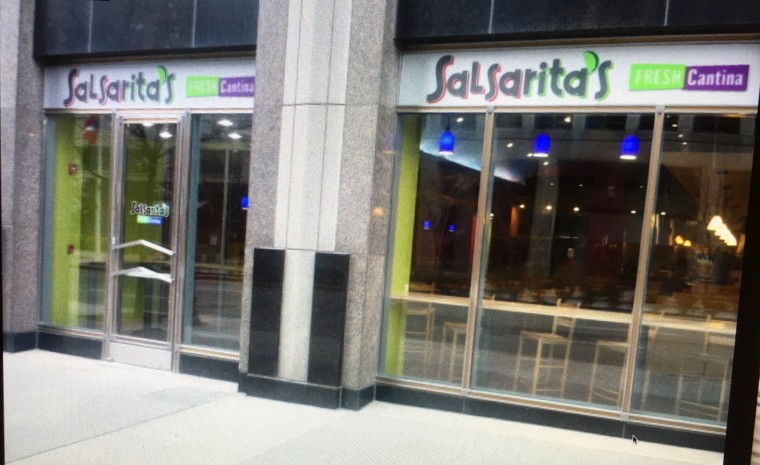 The Heights
9. Los Tres Chilitos – 465 Central Ave Jersey City 201-216-9699
https://www.facebook.com/Los-Tres-Chilitos-108585032538521/
Los Tres Chilitos is my go to Mexican spot. Living walking distance from there really leaves me feeling spoiled knowing I can get some great authentic Mexican food anytime. Los Tres Chilitos named after the owner's three children is family owned and has been around since 2009.  With their fresh ingredients and Mexican flavor, you really get the best tasting dishes.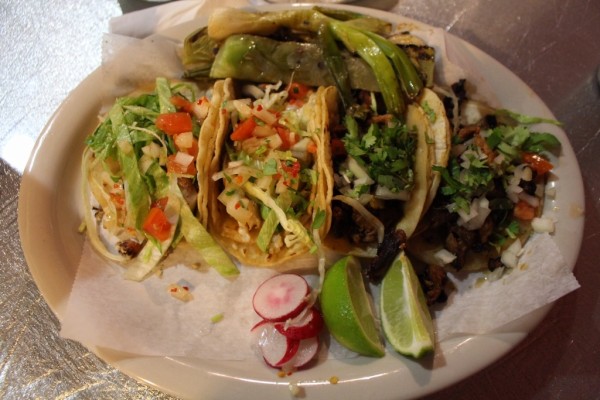 They offer both soft and hard shell tacos. It's really great to have variation when ordering tacos. They come four to a platter and you can either order four of one same flavor or two different types of tacos. I can tell you, you will leaving feeling full and happy.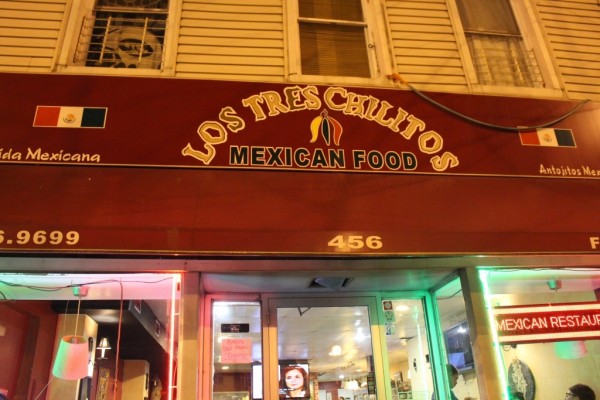 Here are other restaurants I suggest you check out that offer delicious tacos in the Heights.
10. Taqueria Restaurant Oaxaca
467 Central Ave. Jersey City 07307
201-792-7730
https://www.facebook.com/pages/Taqueria-Restaurant-Oaxaca/100874333290566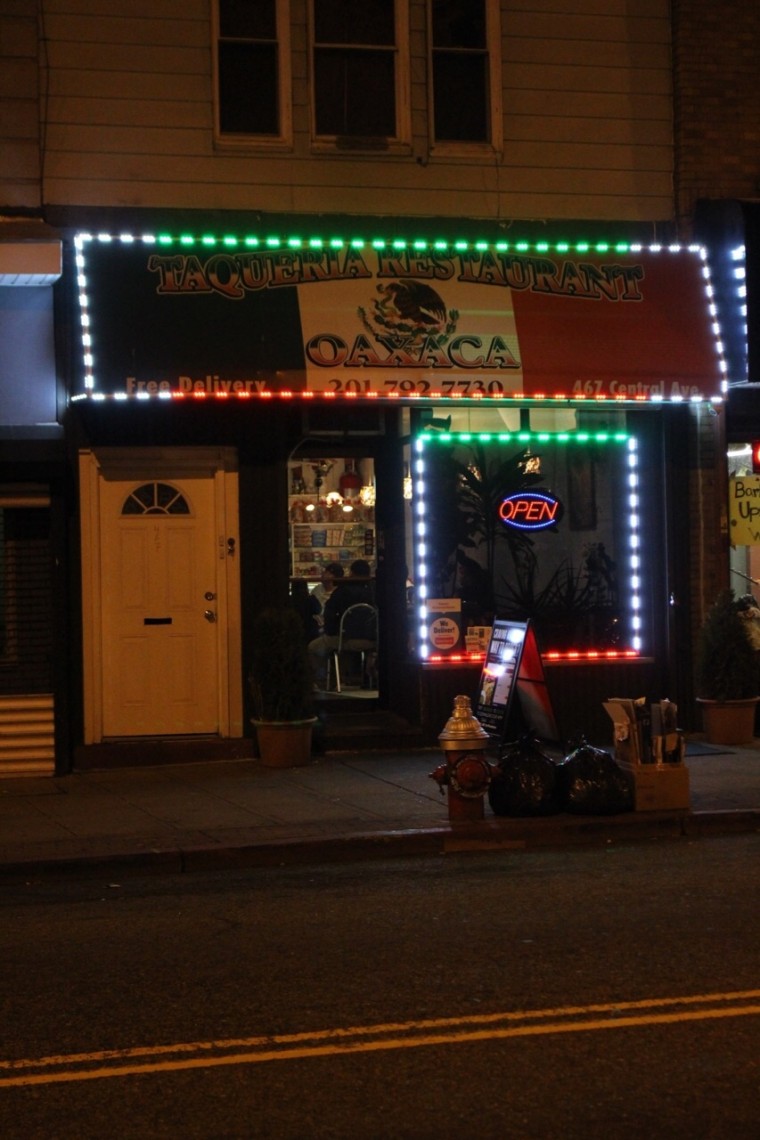 11. Cinco De Mayo
403 Central Ave. Jersey City 07307
201-795-1527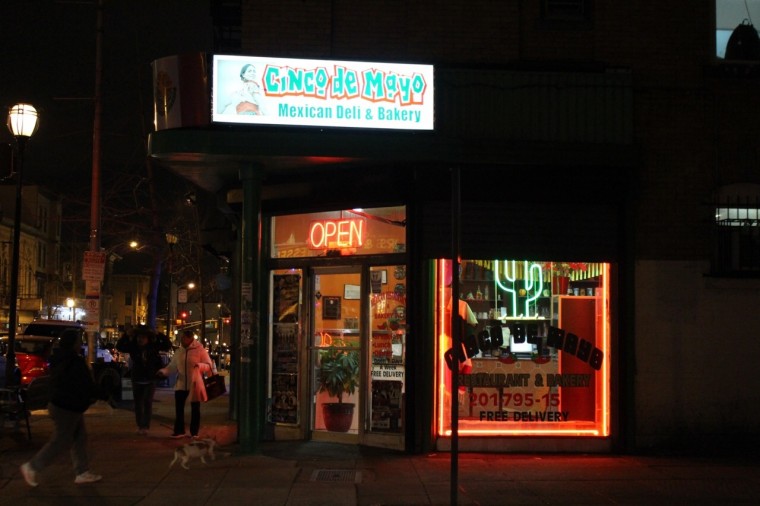 12. Los Amigos
395 Central Ave. Jersey City 07307
201-420-0009