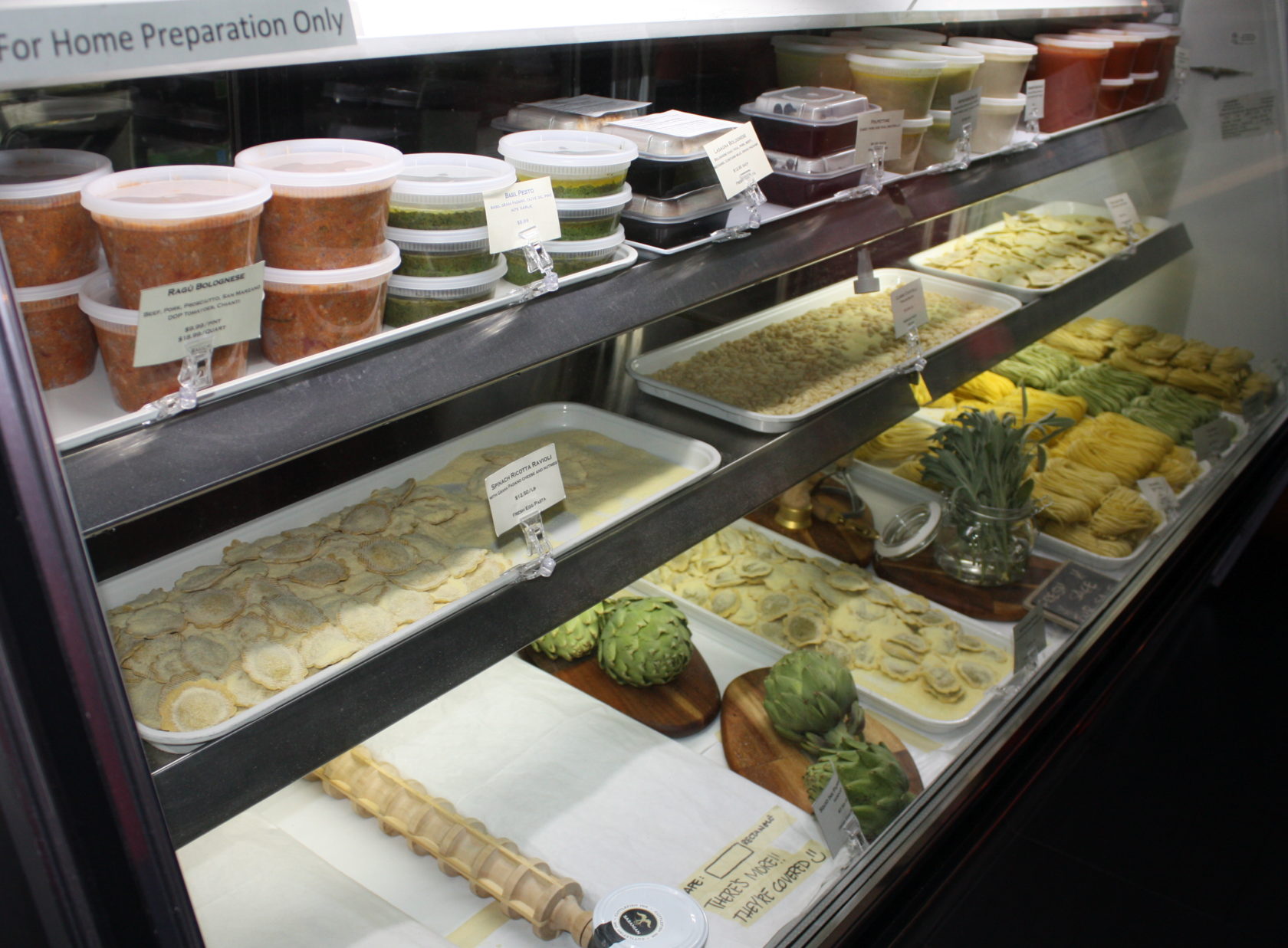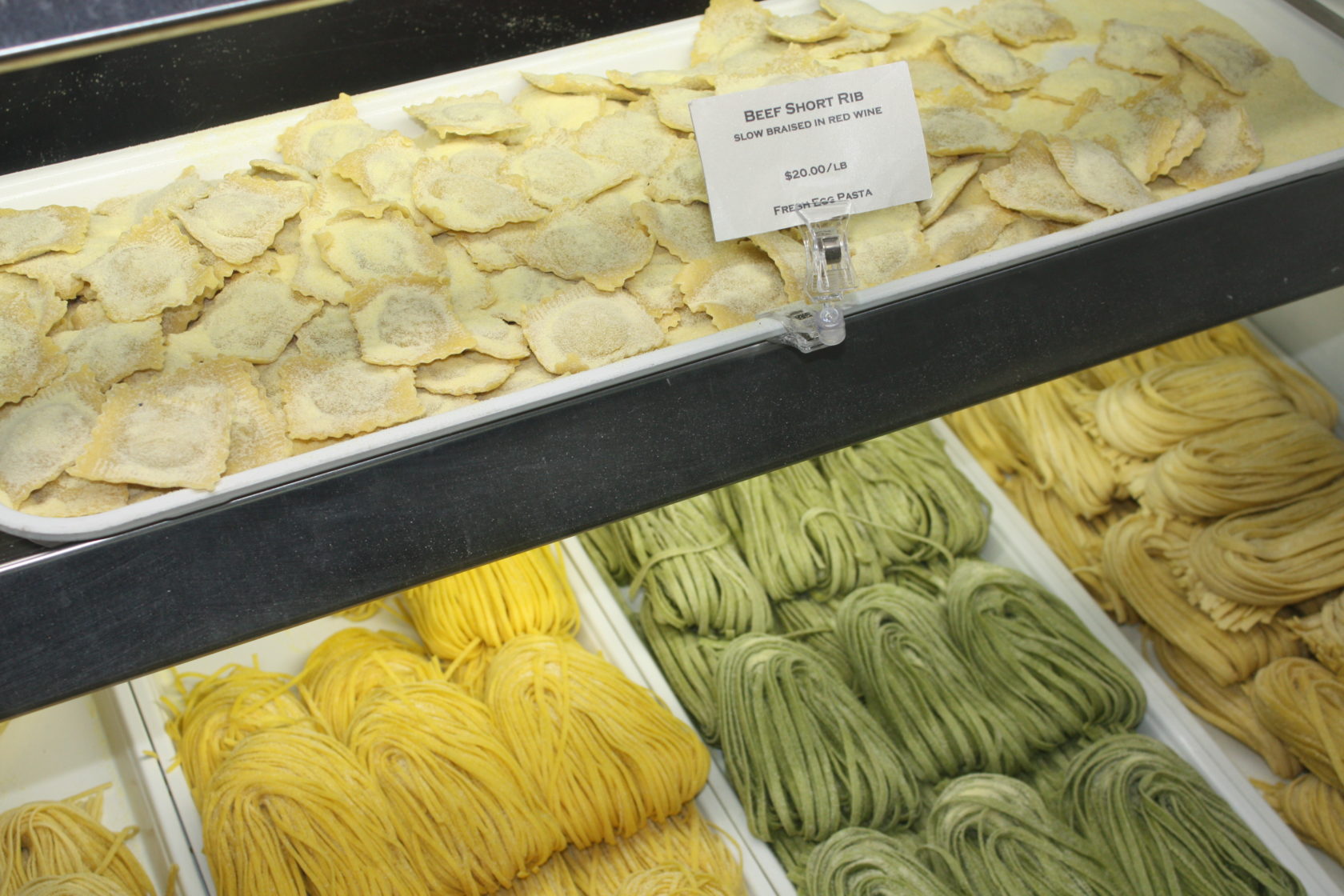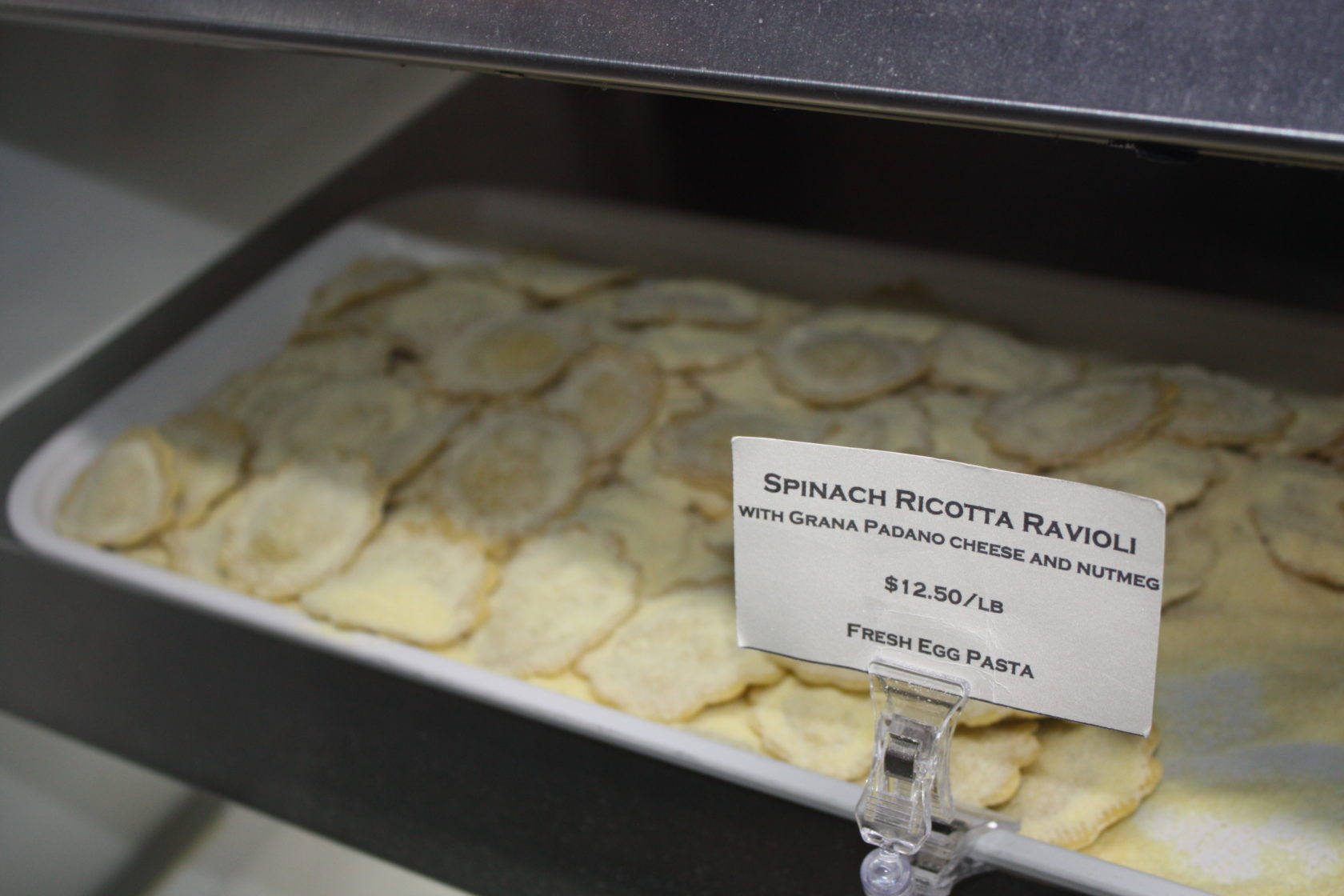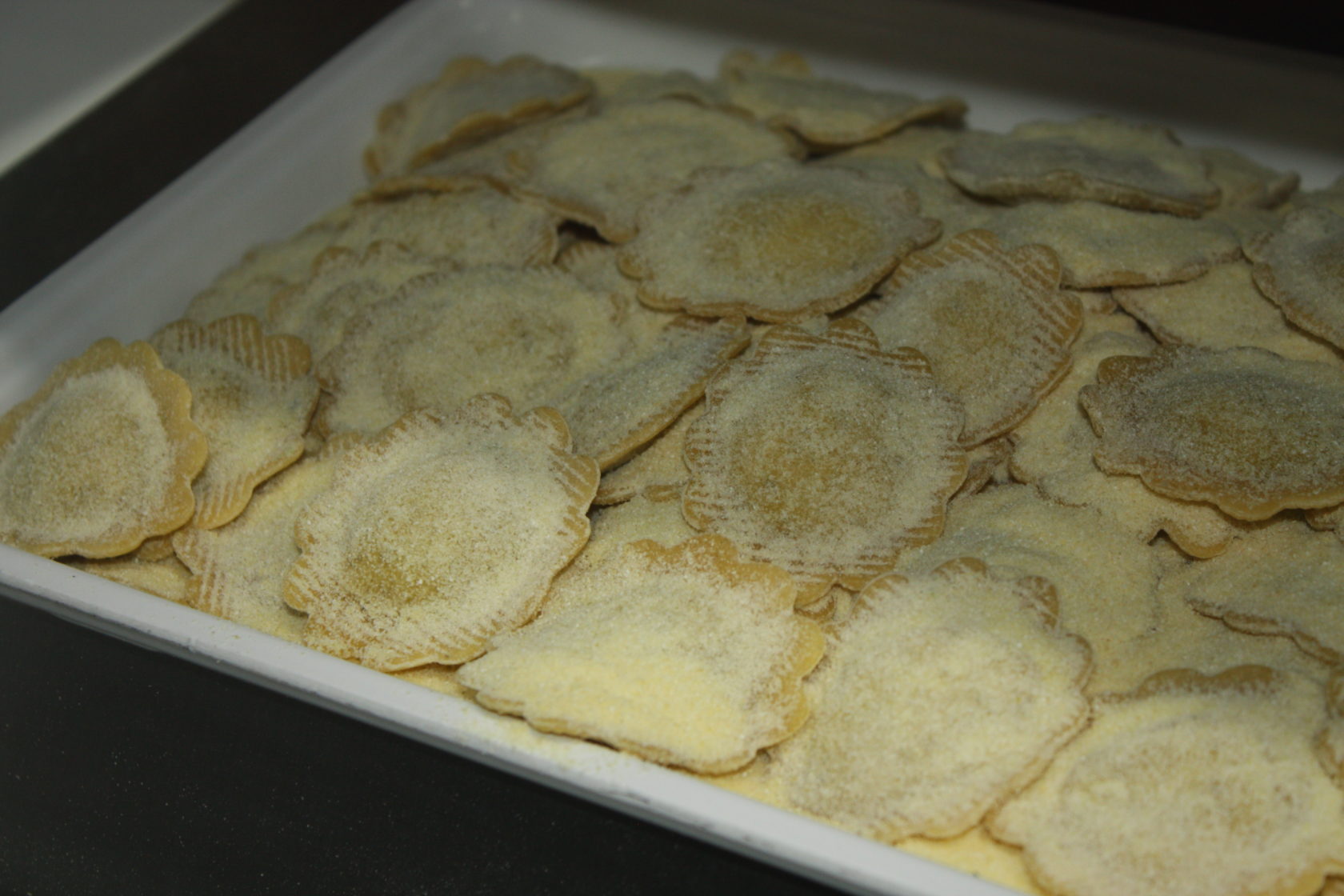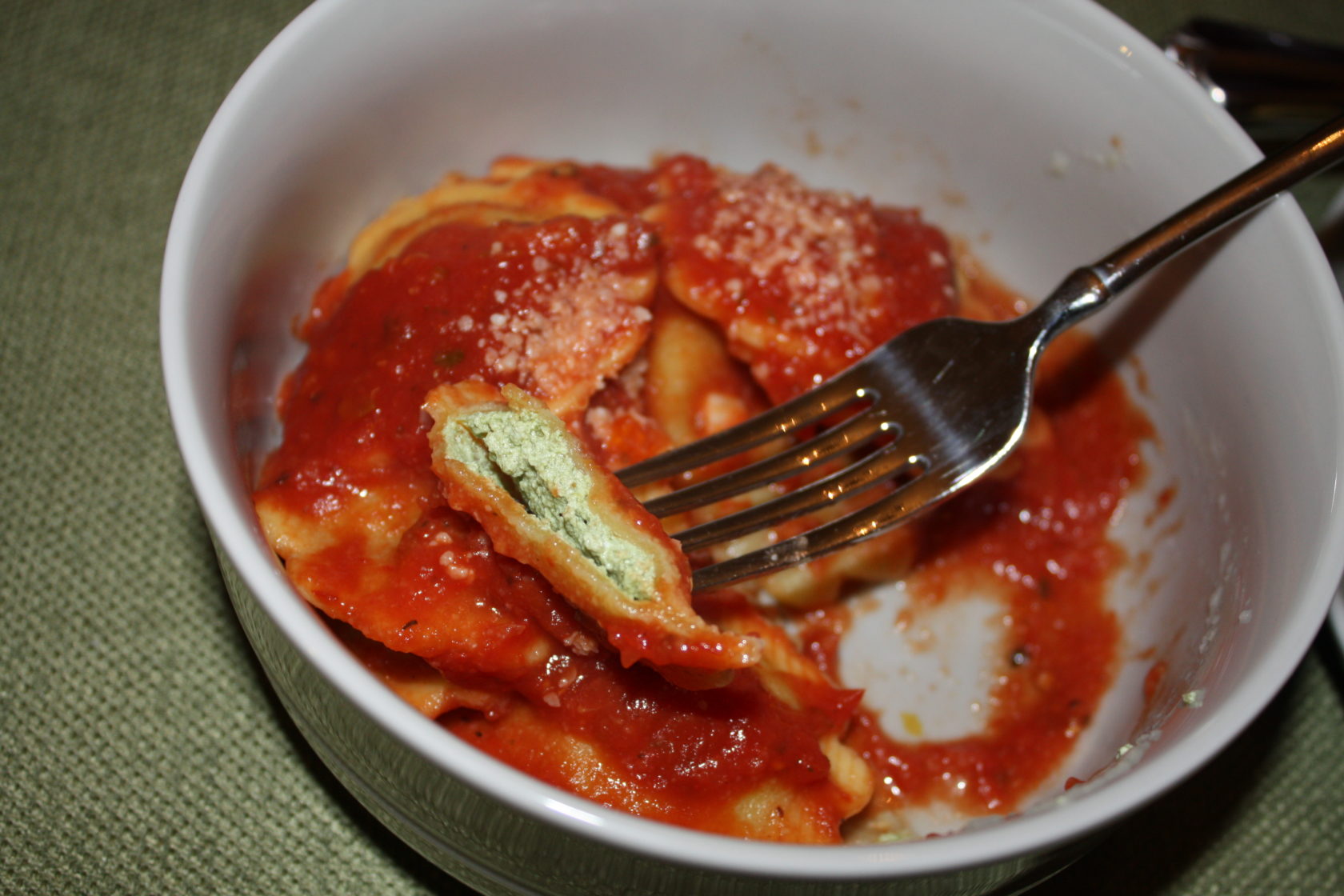 Growing up, I was that kid who didn't like sandwiches. My mom cooked a can of Chef Boyardee for me most mornings, and I took it to school in a thermos. Although now I wouldn't touch the stuff with a ten foot pole, I am still a huge pasta lover. In Jersey City, we are spoiled by all the amazing restaurants serving incredible homemade pasta. When Pasta dal Cuore opened, I was intrigued. Homemade pasta, a cozy atmosphere, and bring your own wine? Yes please! Now that my husband and I have been to Italy, we tend to have high standards when it comes to Italian food. Pasta dal Cuore has become one of our favorites. Every time we go, we get the suppli as an appetizer (think rice balls, but they are shaped like cones instead) and then we have fun choosing which pasta dish to try. Even though I know they sell their own homemade pasta, I had never actually bought some to bring home. So on a recent visit, I decided to pick some up. After spending quite a long time in front of the refrigerator case, I chose a pound of spinach ricotta ravioli.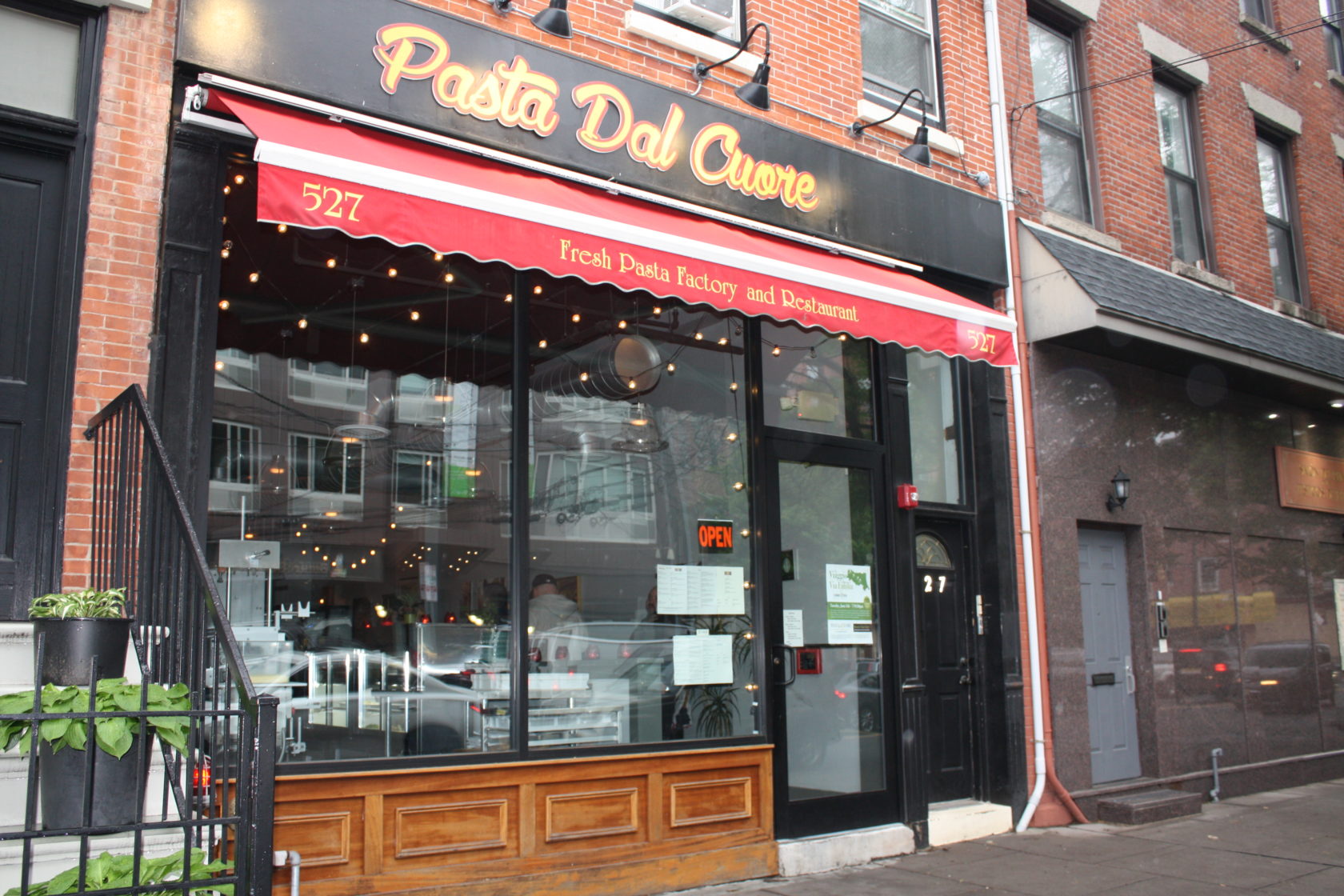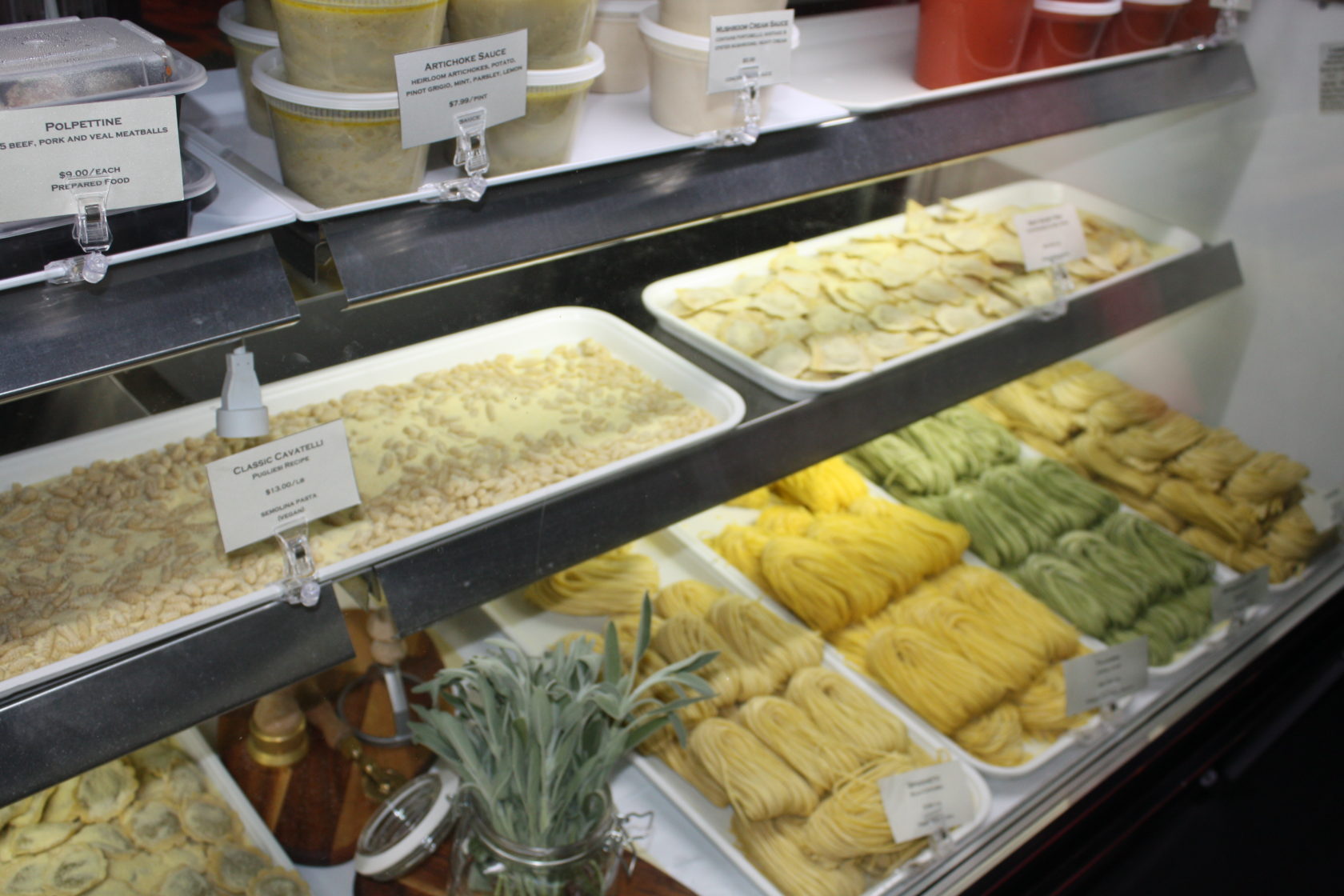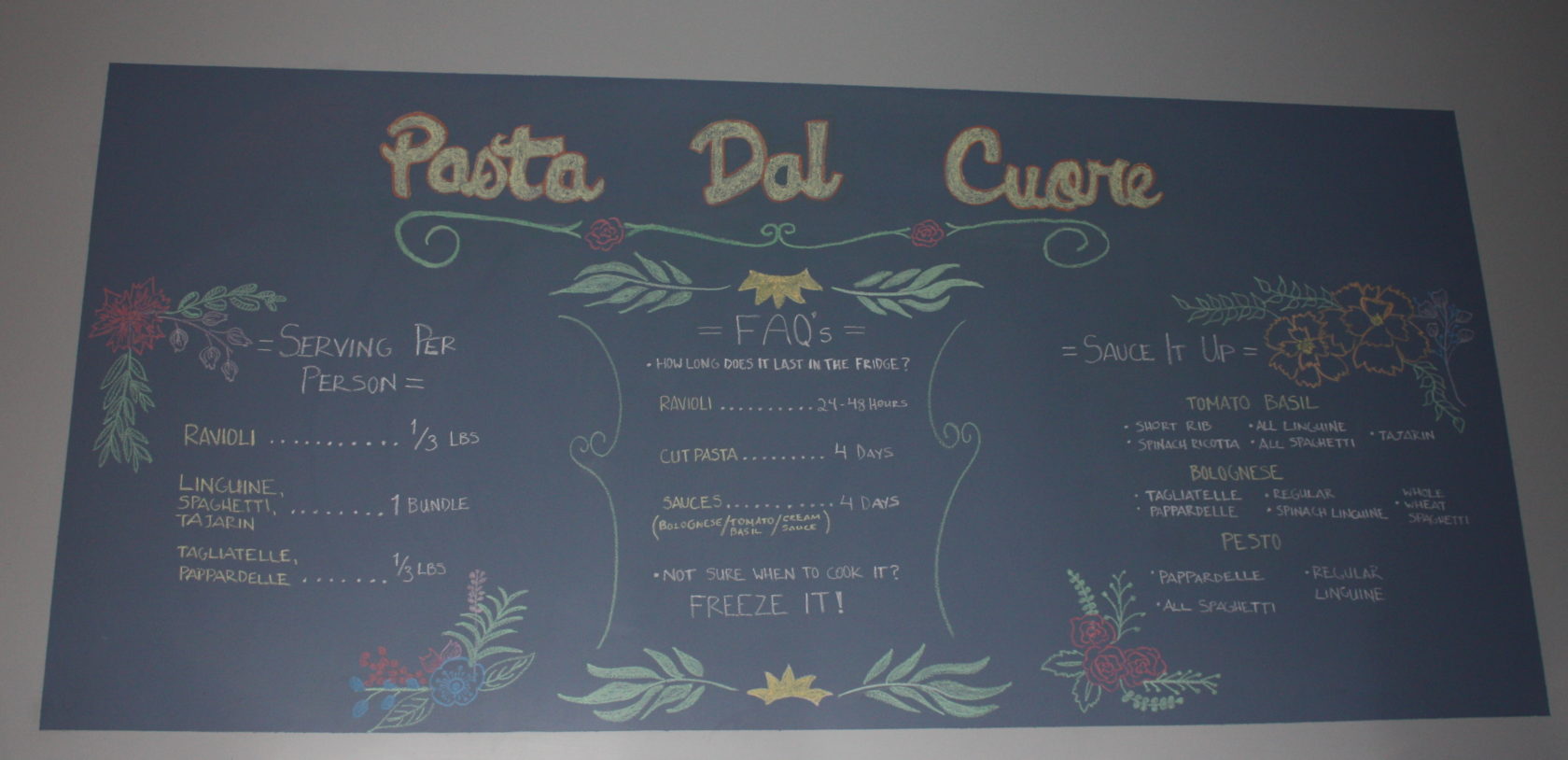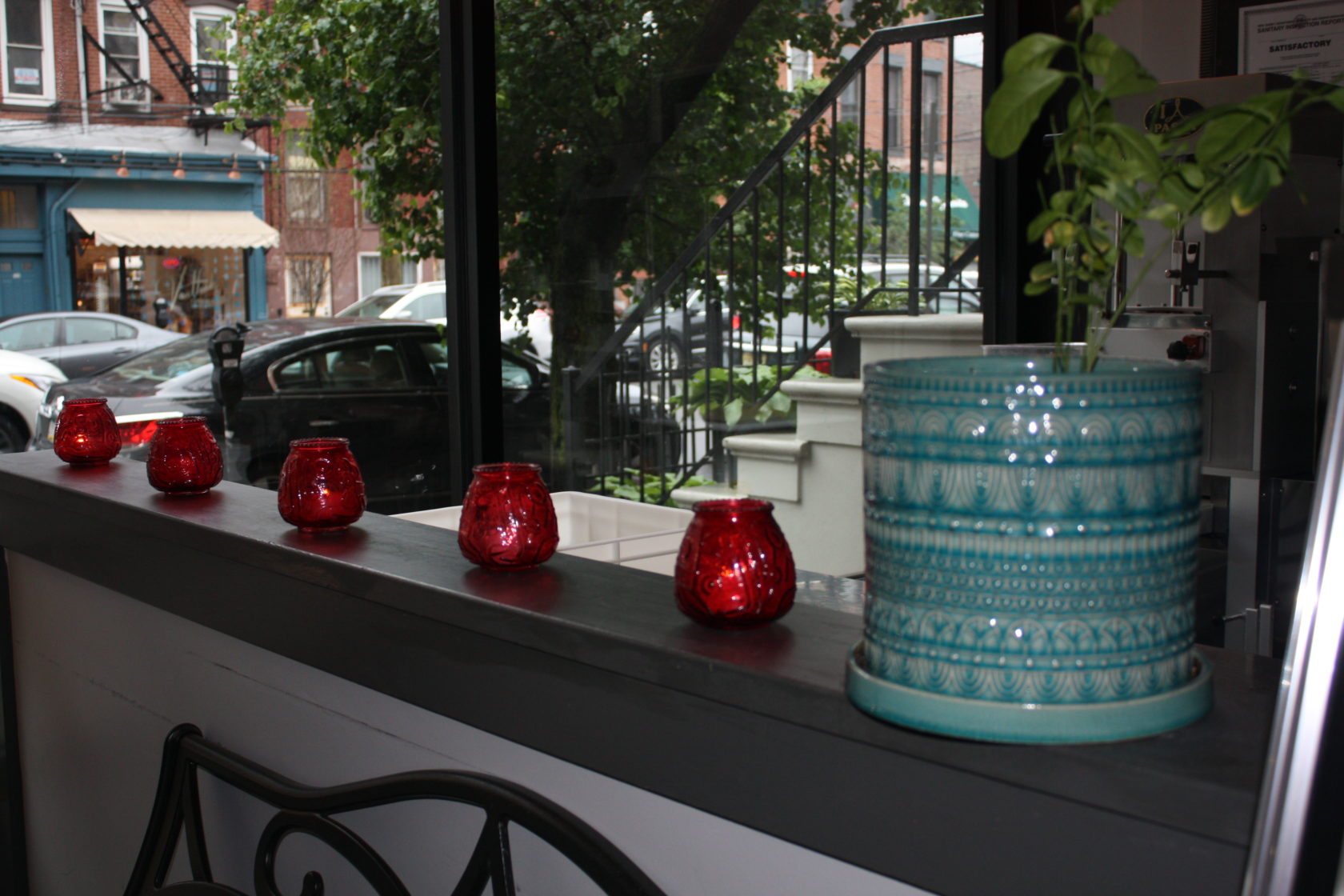 You can also buy sauce at the restaurant, but I decided to pair the ravioli with a simple, light, homemade marinara sauce. Many people don't realize that marinara sauce can actually end up costing you quite a few calories. Many brands (and I'm guessing restaurants too) have a lot of fat in their marinara. Believe it or not, in about the same amount of time as it takes to heat up a jar of sauce, you can have your own homemade, healthier sauce. This simple marinara pairs perfectly with the spinach ricotta ravioli. And of course, my Italian husband had to point out that this combination ends up representing the colors of the Italian flag: red, white, and green!
Ravioli with Simple Homemade Marinara
Serves 3, with leftover sauce to save for another use
Prep time: about 10 minutes
Cook time: about 20 minutes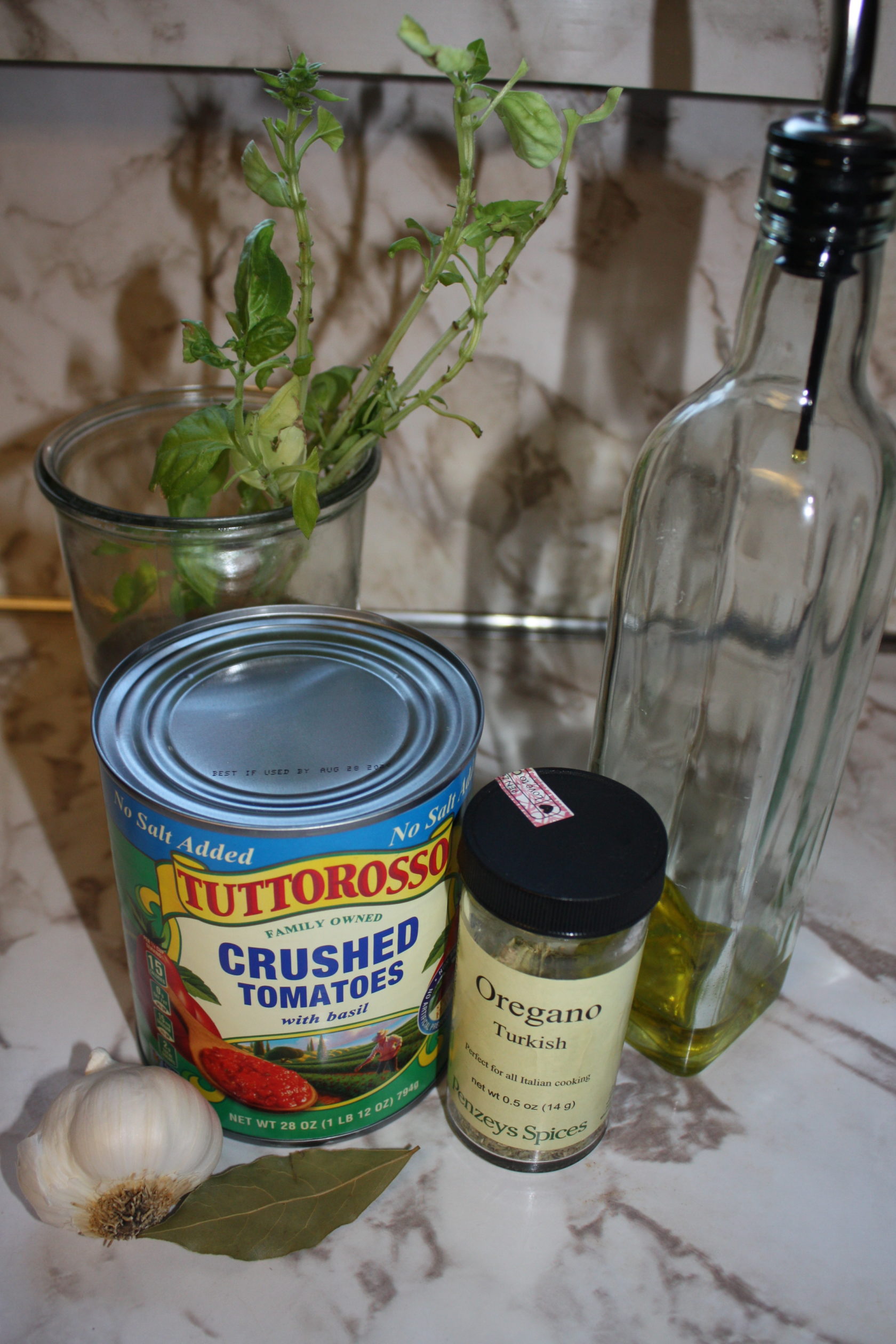 Ingredients:
1 lb spinach ricotta ravioli from Pasta dal Cuore* (See note)

1 tsp olive oil

2 cloves garlic, smashed

28 oz can crushed tomatoes

1 tsp oregano

1 bay leaf

1 tsp salt

Black pepper, to taste

A few leaves of fresh basil, optional but recommended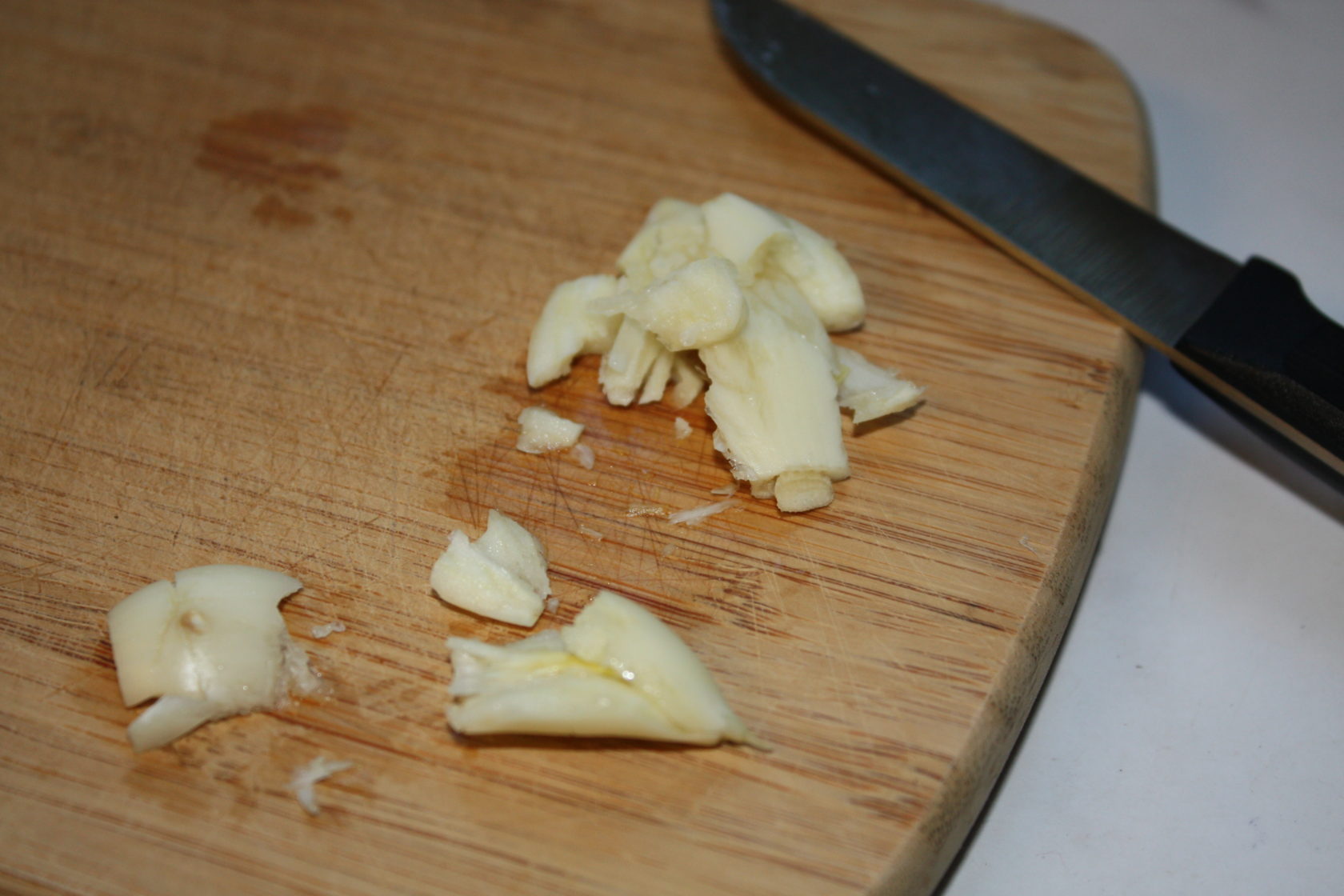 Directions:
1. Before you begin, crush the garlic well and open the can of tomatoes so you are ready to go. Put a large pot of water over high heat and bring it to a boil, for the ravioli.
2. In a saucepan, heat the oil over medium low until hot. Then add the garlic and saute for 2 minutes. Be careful not to burn it, it will go from golden to burned very quickly!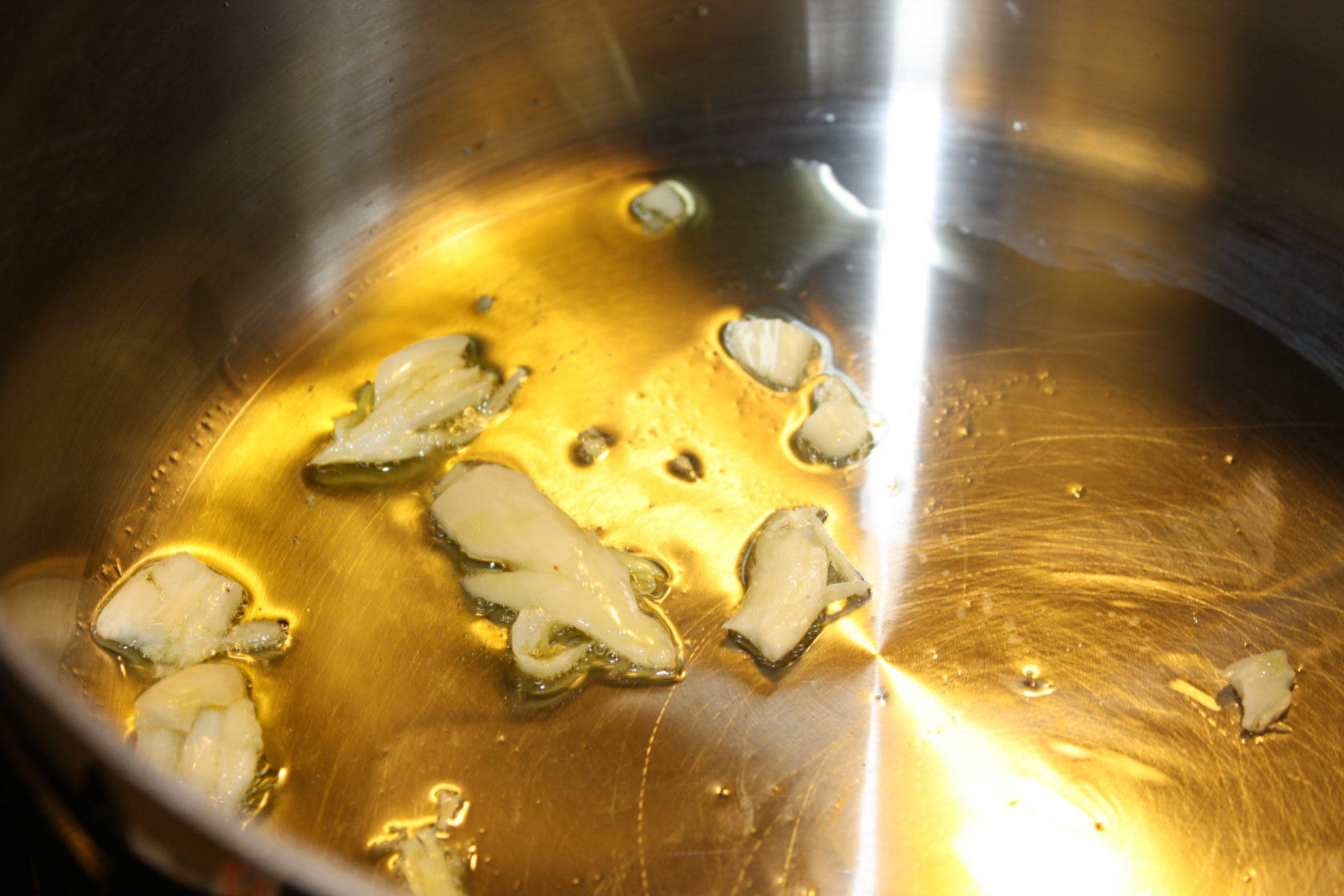 3. Add the tomatoes, oregano, bay leaf, salt, and black pepper. Stir well.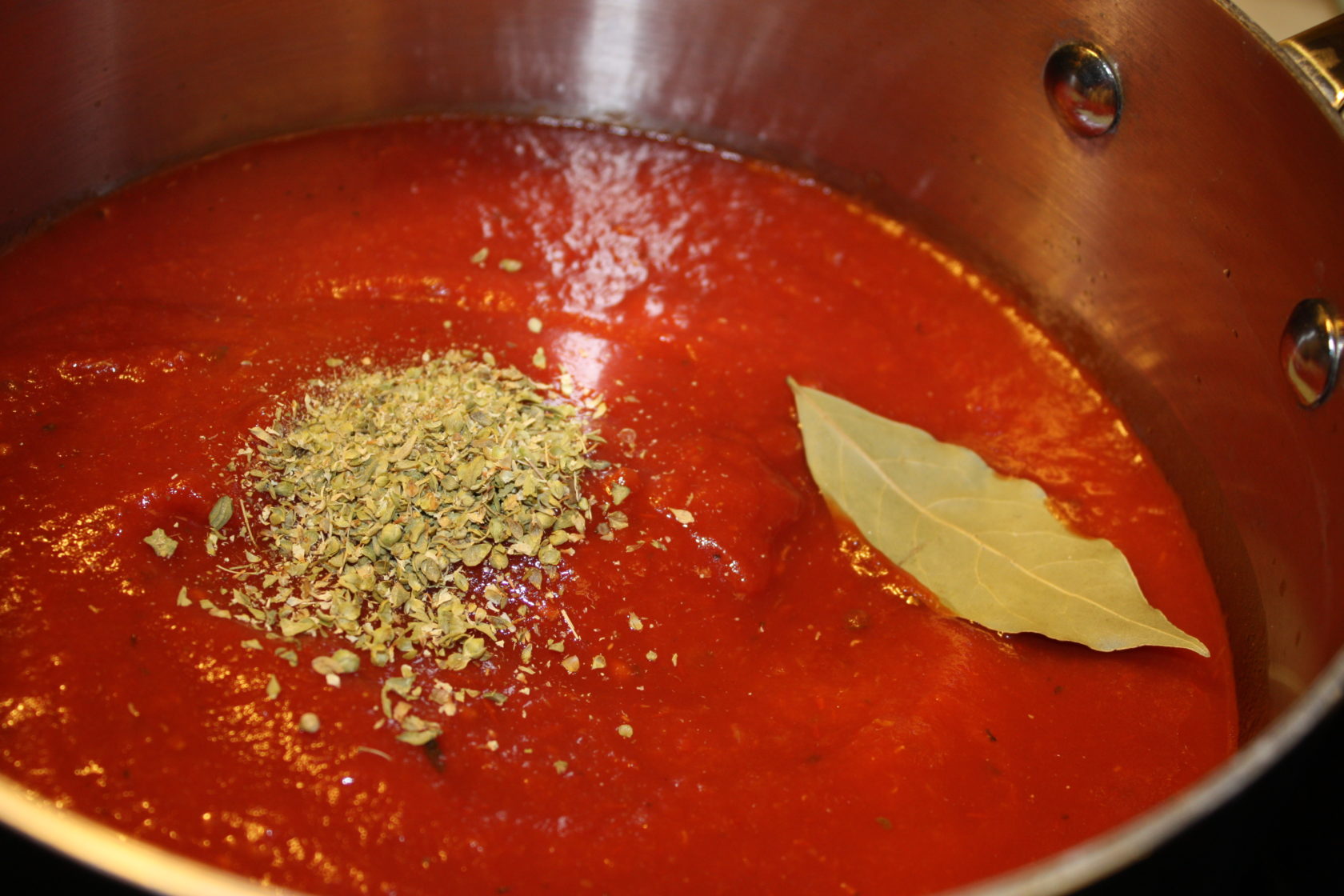 4. Turn the heat down to low and simmer for about 15-20 minutes.  Taste to see if you'd like to add more salt and pepper. Before serving, chop the fresh basil and add it to the sauce. Discard the bay leaf.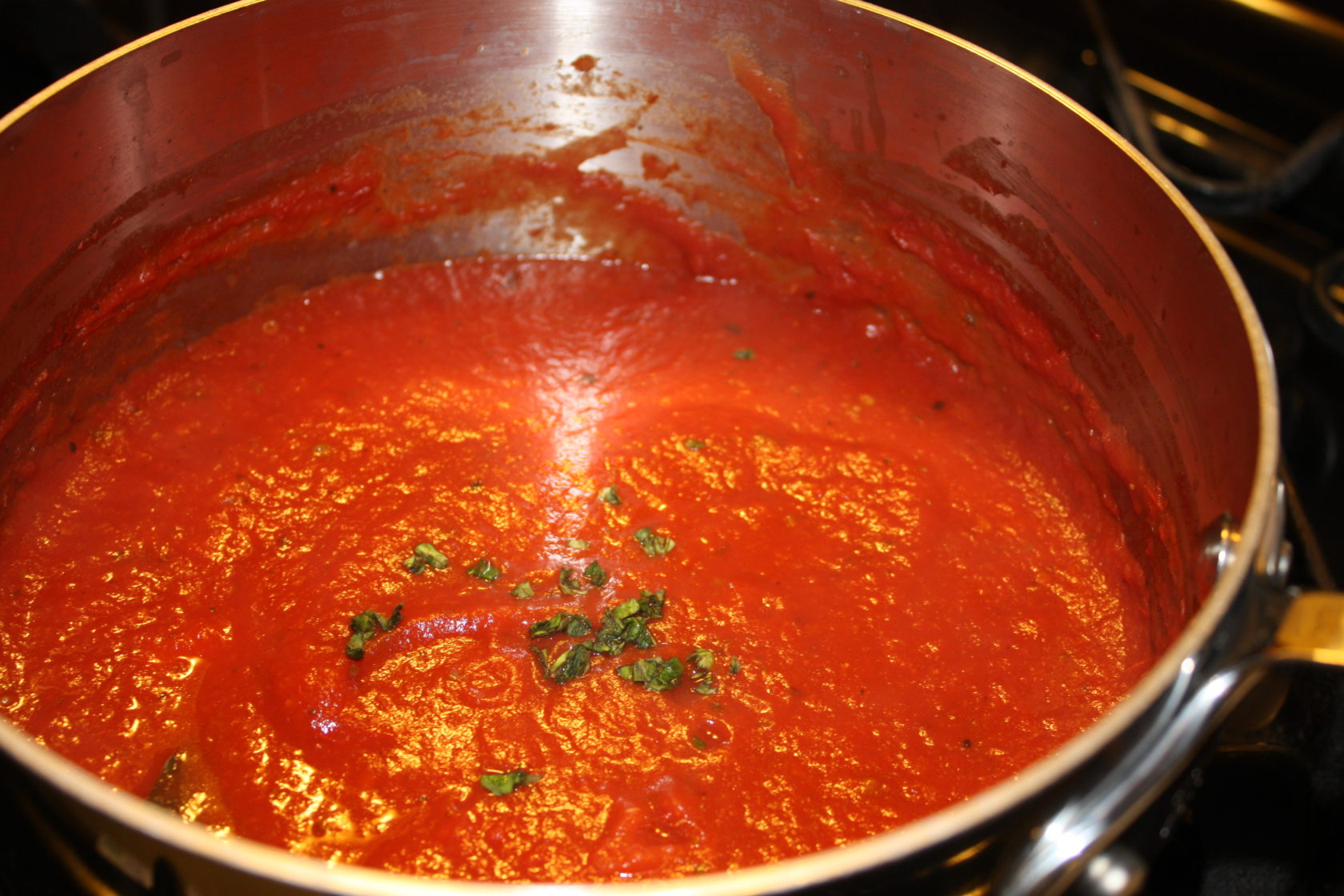 Meanwhile, when there's about 7 or 8 minutes left for the sauce, cook the ravioli:
Make sure the water is boiling. Add a few pinches of salt.

Then add the ravioli to the boiling water–carefully! Boil it for about 5-6 minutes if it's fresh, or 6-7 minutes if it's frozen. Mine was frozen and it was

al dente

in 6 minutes.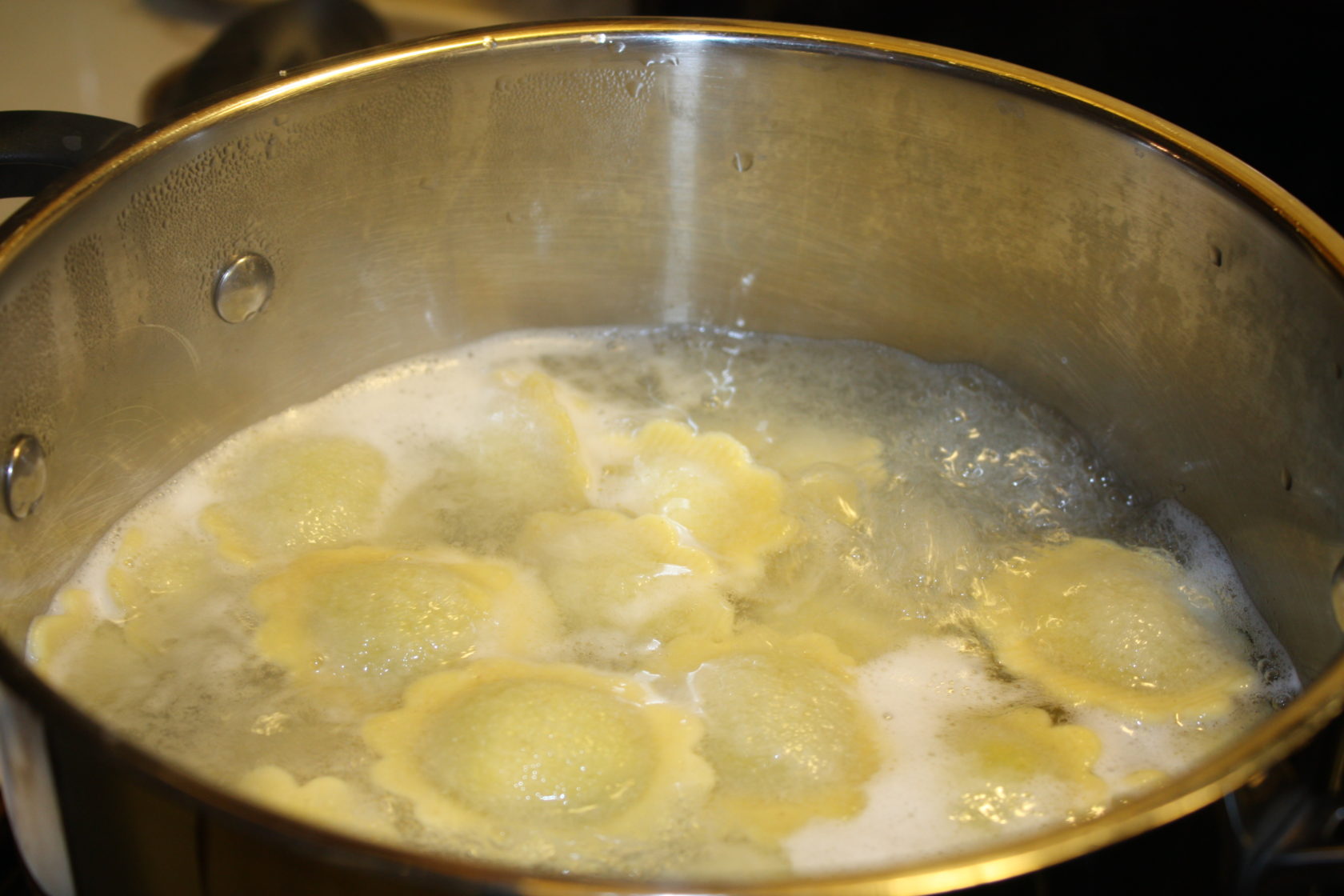 Drain and mix with as much sauce as you like.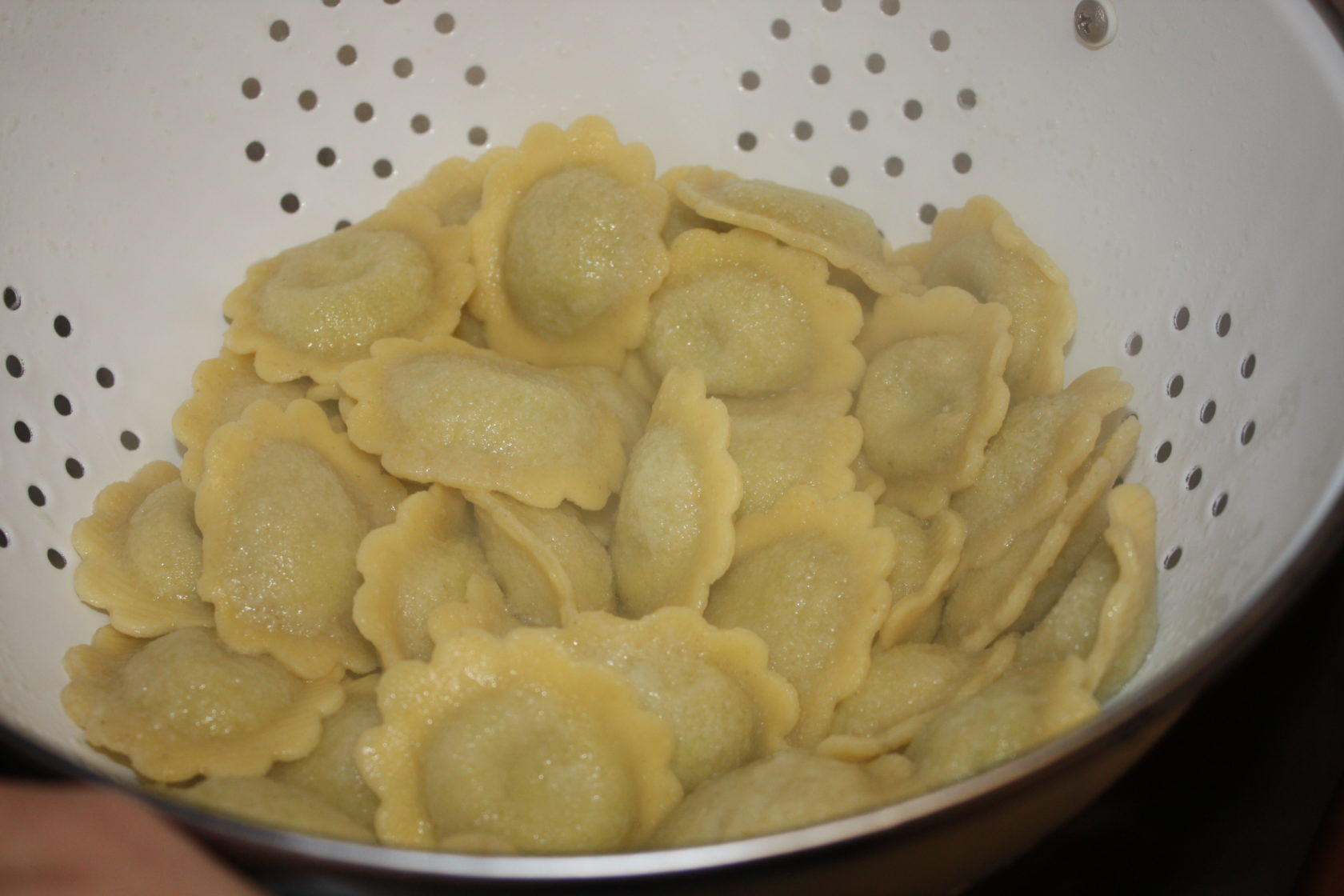 I recommend mixing the ravioli and sauce in the pasta pot. Then you can scoop it into bowls, serve and enjoy!
* a note on the pasta: According to Pasta dal Cuore's directions, if you are going to buy and eat the pasta on the same day, you can keep it in the fridge. But if you are going to cook the pasta later than that, you should put it in the freezer.