Rustique, a small but cozy restaurant in the Hamilton Park neighborhood, is very dear to my heart. It was not only the site of my 30th birthday back in June, but it was also where I went on my first official date with my husband. The pizza is amazing and so is all of the other food on the menu. We have liked or loved everything we have had there! I knew that it would be extremely difficult to replicate the pizza at home, so I decided to remake our favorite Rustique sandwich, the Holly.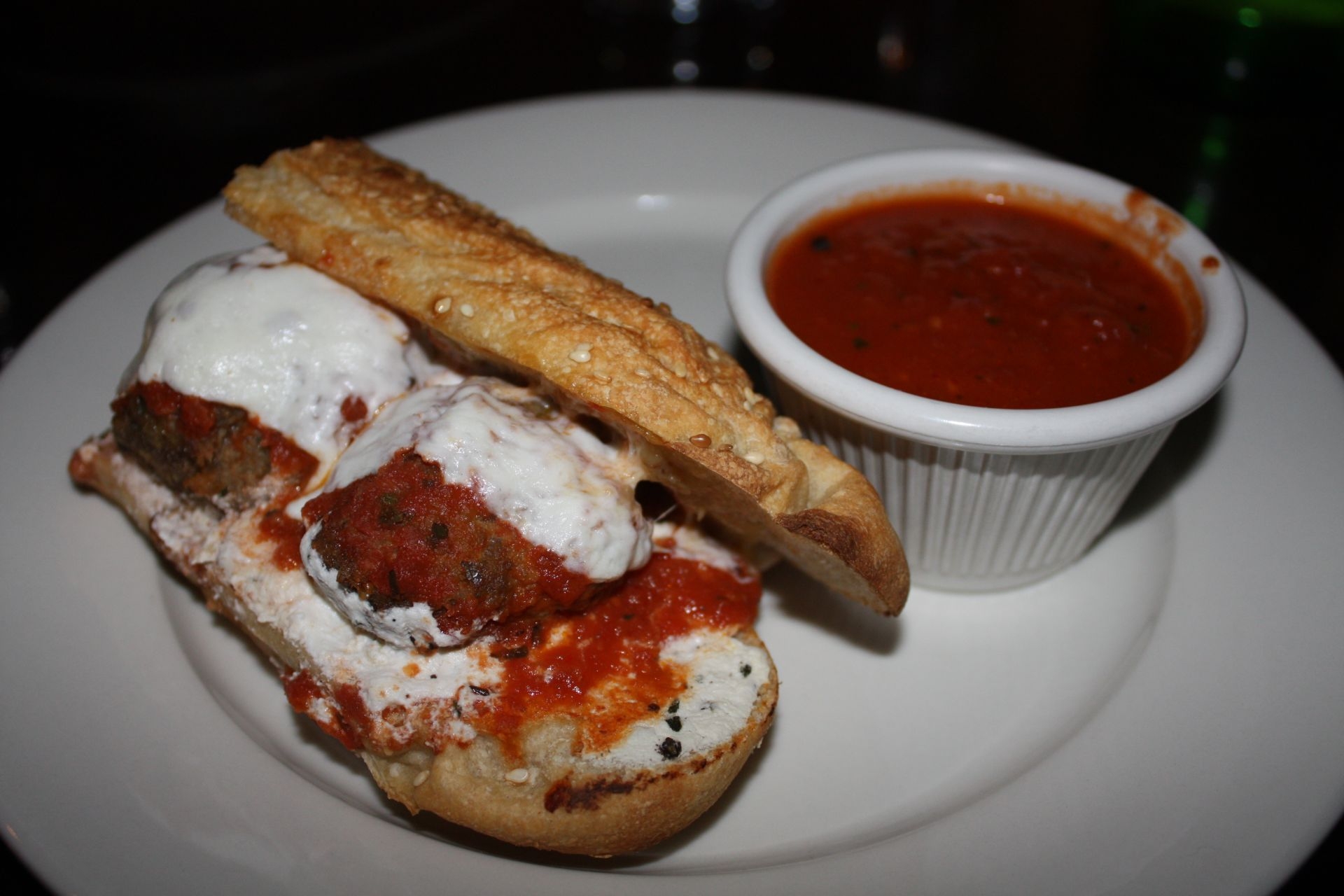 The Holly sandwich is a meatball sub with a twist. In addition to homemade mozzarella cheese, there's also ricotta cheese and roasted garlic spread. These extras turn this sandwich into something extraordinary. I wanted to make this recipe really easy to recreate at home, so I decided to use store-bought meatballs and sauce. If you want to go above and beyond, feel free to use your favorite meatball and/or sauce recipe!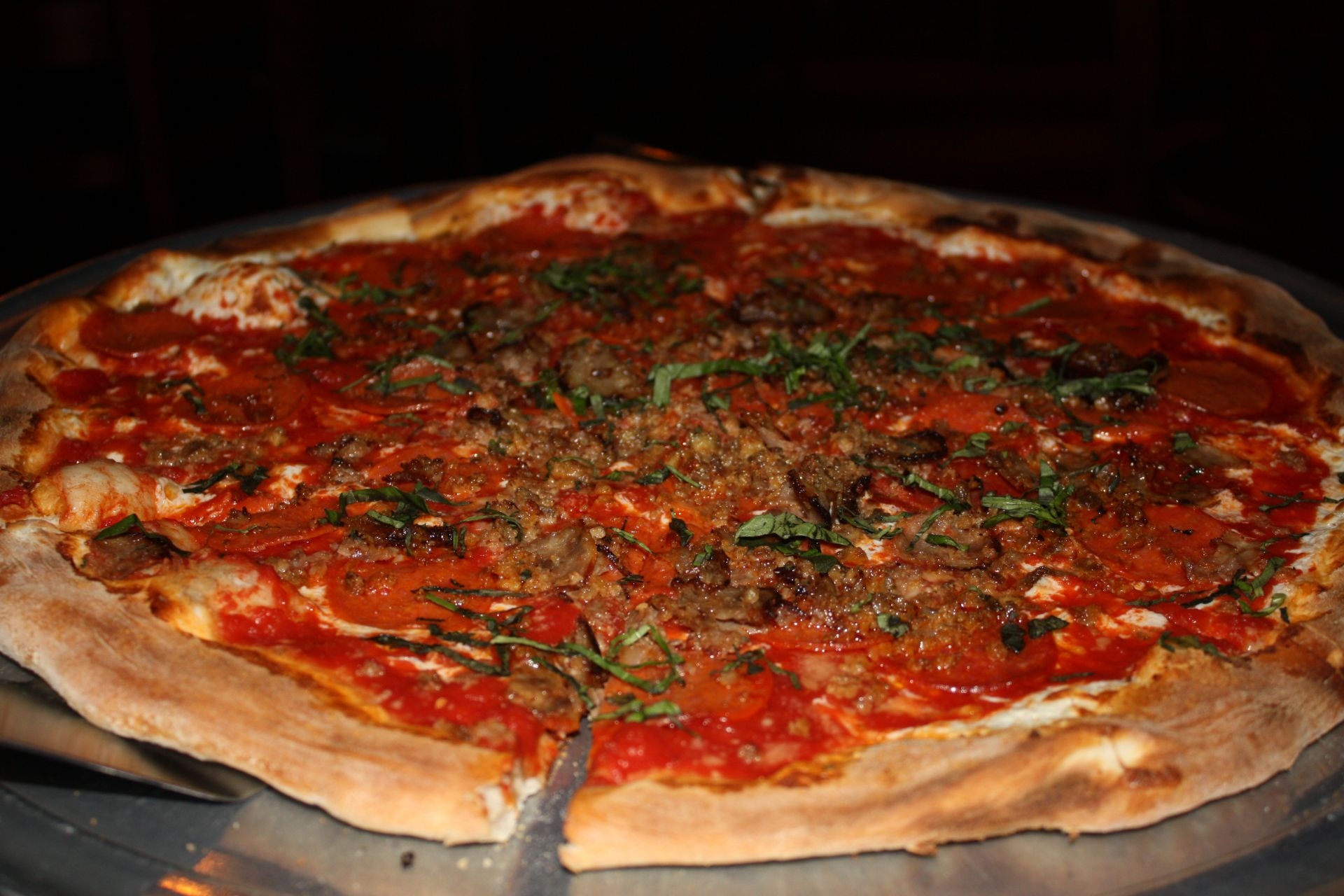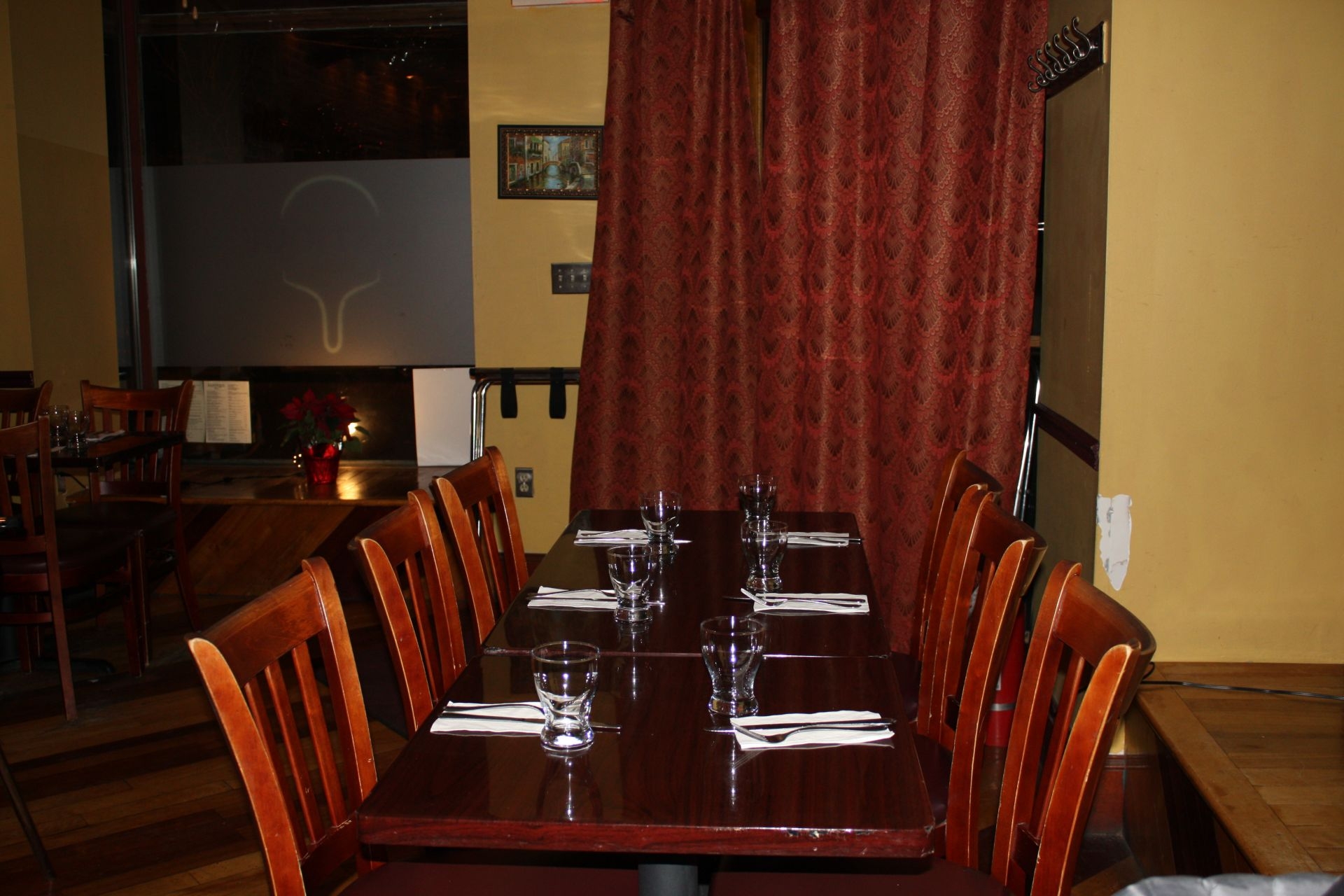 Ingredients: (makes two 4 inch subs, perfect for lunch or a light dinner. Try pairing with a side salad!)
Four frozen turkey meatballs: I used Trader Joe's

2 oz. fresh mozzarella cheese, sliced

¼ cup part skim ricotta cheese

One head of garlic

One cup of your favorite marinara sauce: I used Rao's

Two sub sandwich rolls: I used a loaf of Italian bread cut into 4" pieces

½ Tbsp olive oil

¼  tsp salt, divided

Ground black pepper, to taste
Directions:
Make the roasted garlic spread: Preheat the oven to

400°F. Separate all the cloves of garlic from the bulb. Throw away the loose paper, but leave the bulbs unpeeled. Put the cloves in a bowl and toss with ½ Tbsp olive oil. Make a foil packet and put the bulbs inside. Put the foil packet on a rimmed cookie sheet. Roast for 20 minutes, or until they are soft.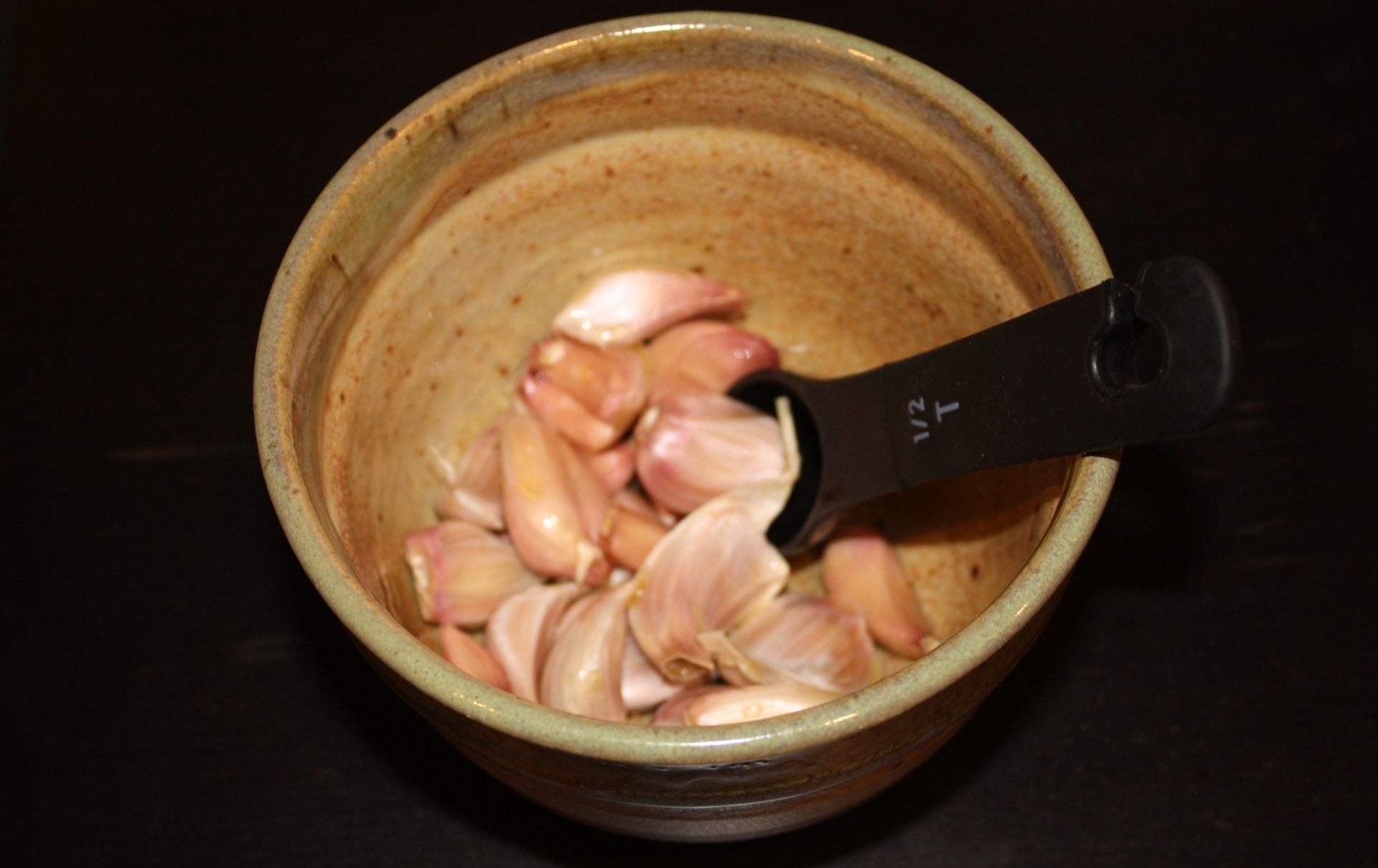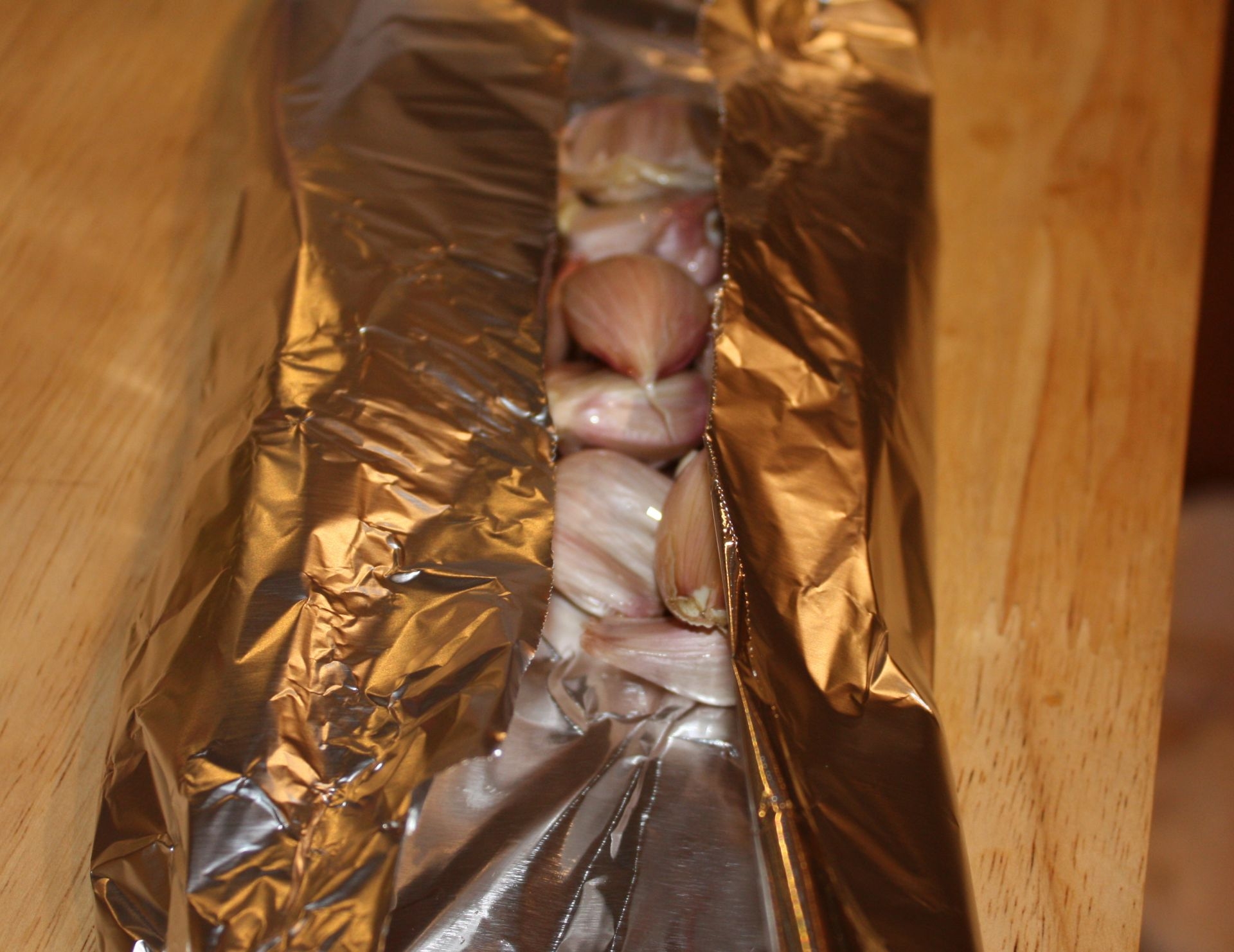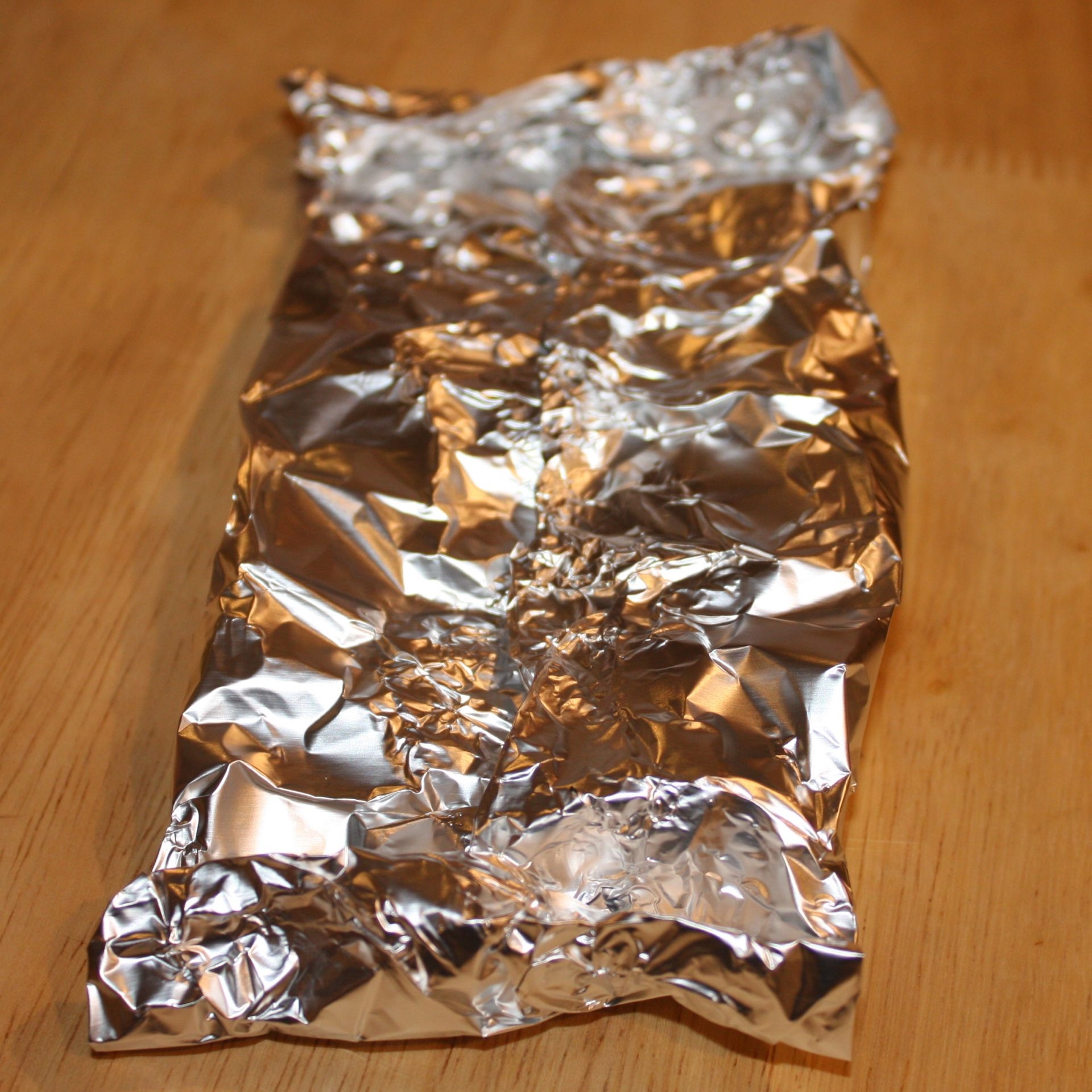 2. While the garlic is roasting, prep your other ingredients. Mix ricotta cheese with ⅛ teaspoon salt and some pepper to taste. Cut each slice of mozzarella cheese in half.
3. During the last five minutes of the garlic roasting, follow the directions on the meatball bag to heat up the meatballs. (You may need to start the meatballs earlier, depending on the kind you use. For my Trader Joe's ones I followed the microwave directions to save time!) Meanwhile, start heating the sauce in a saucepan over low heat. When meatballs are hot, add them to the sauce and continue heating on low for at least five minutes. While your meatballs and sauce are heating, finish up the garlic spread (see step 4).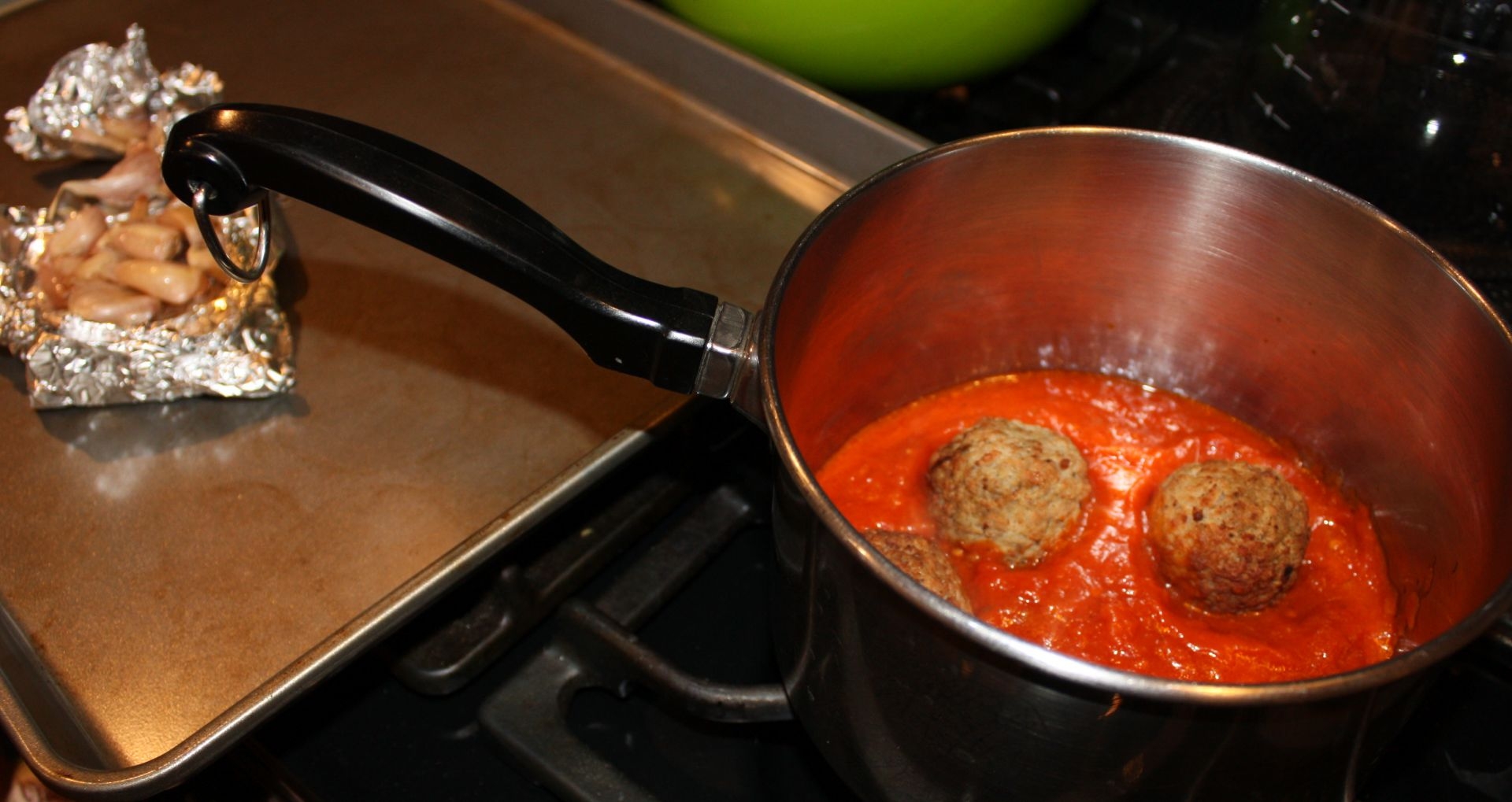 4. When the garlic is soft, open the foil packet and wait a few minutes until the cloves are cool enough to touch. Squeeze each clove over a bowl so that you get all the garlic out. Discard the peels. Smash the cloves together and mix with a fork and spatula.  Stir in 1/8 tsp salt, or to taste.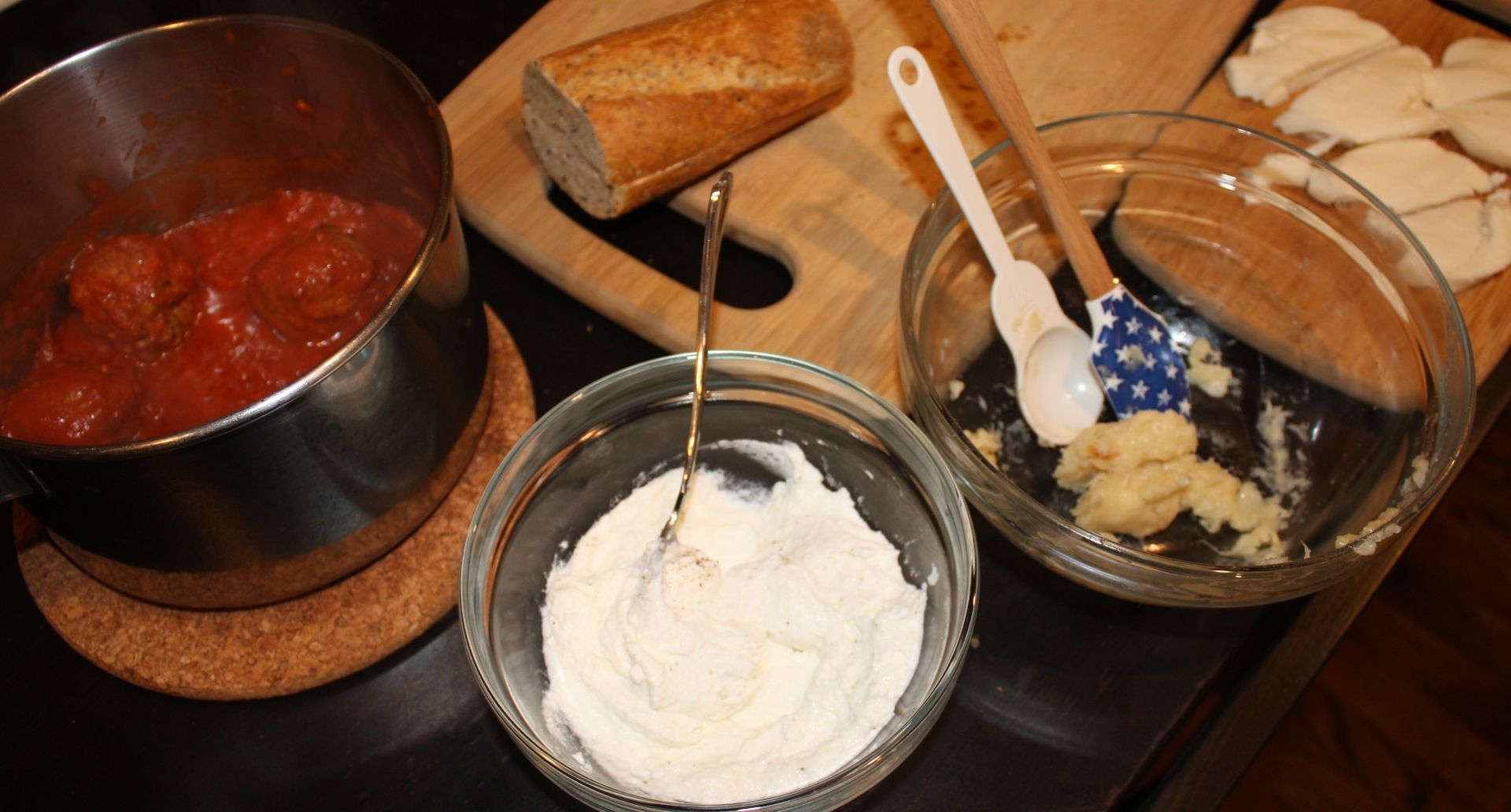 5. Assemble the sandwiches: Smear about ½ Tbsp. of the garlic spread on the insides of each sub roll. Then, to each sandwich, add two meatballs with some sauce. Split the cheeses between the two sandwiches. Put the sandwiches back in the oven (still heated to 400°F) for 10-15 minutes or until cheese is melted and bread is toasted. Enjoy!