About 4 years ago, I went to eat at Rumba's Cafe on Central Avenue in the Heights, a homey, no-frills, family-owned Cuban eatery with the most delicious food. It's become one of my favorite spots and I always recommend it to everyone when they are looking for a good meal that is also easy on the pocket.
Since then, Rumba's Cafe has morphed into Rumba Cubana, a restaurant chain with 5 different locations. Now, Rumba Cubana is the much more sophisticated and fancier version of Rumba Cafe but still provides that homey and friendly environment with really good food, drinks, and it's still very well priced.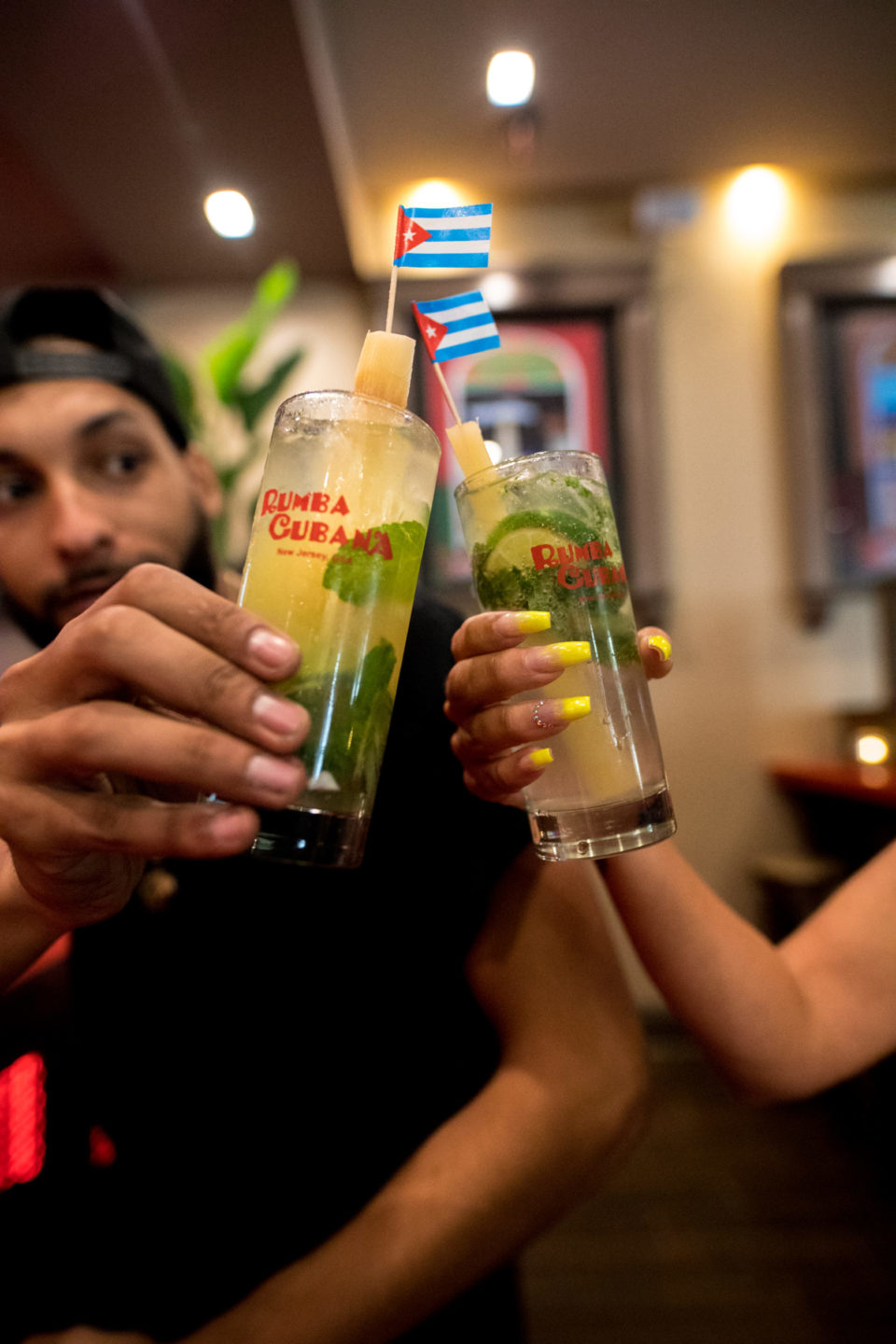 A few weeks ago, Rumba Cubana opened its doors in the Hamilton Park area and we went to check it out on the weekend they opened. The mojitos were fantastic and the food we ate was nothing short of amazing. But what really impressed us was the impeccable service. Owner Alan Lopez and GM Leo Castro both came by our table to make sure we were having a good time, and no we weren't getting special treatment, as we saw them making the rounds to all the tables on a busy Friday night. I also noticed both of them helping their servers and running to the kitchen to make sure the chefs were alright.
We had such a good time, we came a few days later for lunch, and then back again on Friday night for dinner. It's the type of place you can eat at multiple times a week. We are so lucky to have them in Downtown Jersey City.
And the prices… you can't beat it!! It's like too good to be true.
I went back for lunch a few days ago and had the opportunity to sit down with Alan and Leo to chat more. They are so nice and incredibly humble, and Alan's story is extremely inspiring.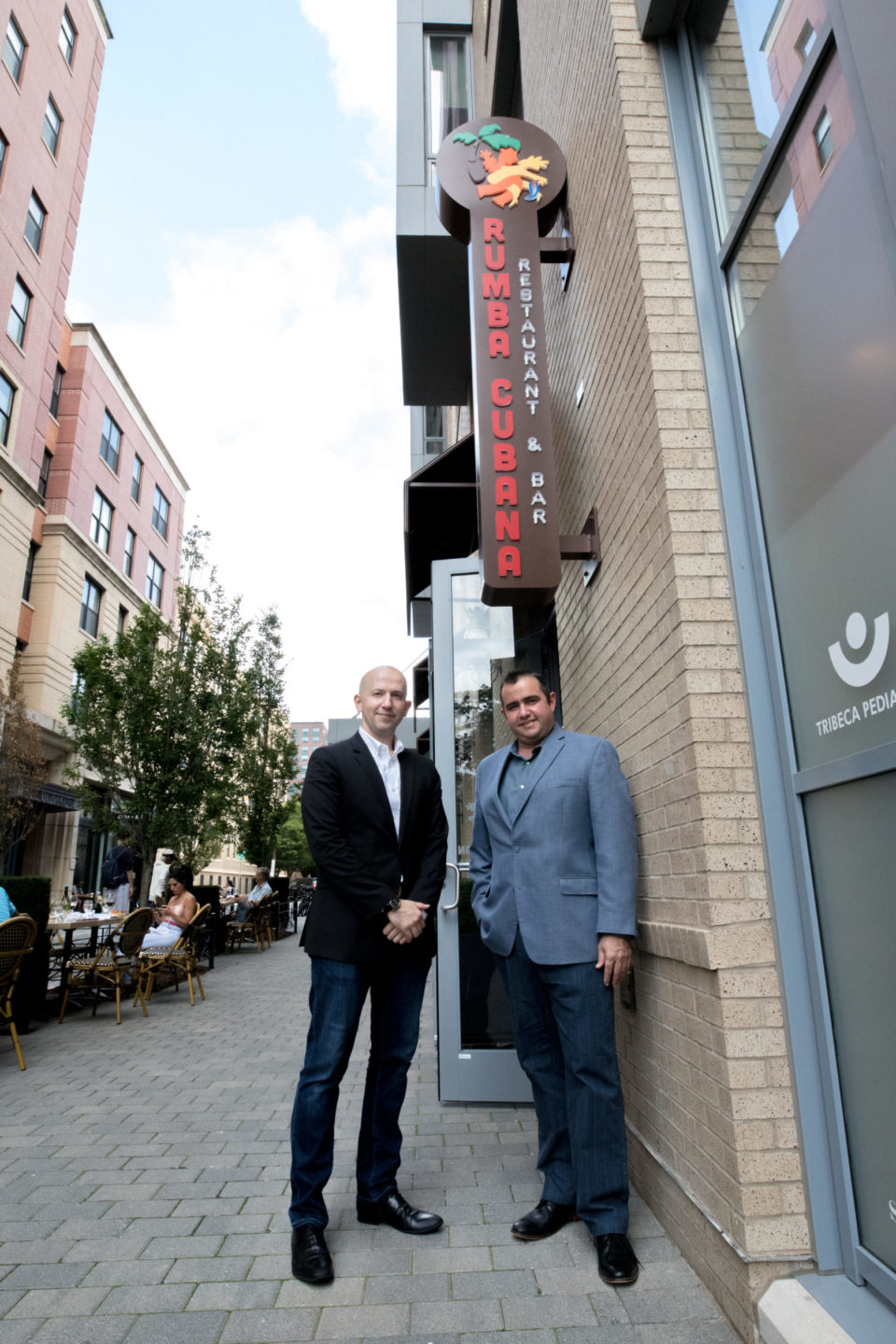 What are your names?
Alan Lopez and Leo Castro.
What do you guys do?
Alan: We run the restaurant Rumba Cubana, a chain with 5 locations. We just opened in Downtown Jersey City. I'm the owner and Leo's the general manager. He's in charge of the location we have in Clifton along with the Jersey City location.
How did the first Rumba Cubana open?
Alan: When I was 20, I started working at Hard Grove Cafe at their old location on Grove & Columbus. I used to be a busboy. Hard Grove opened in 1994 and around 1998-99 is when I started working there.
How was Jersey City back then?
Alan: It was nothing compared to what it is now. If you drive around now after 20 years, you wouldn't believe what's happening in Downtown Jersey City. I definitely want to be in Downtown Jersey City for a long period of time, I was looking for a location here and wanted to be back because I know the clientele here loves the food.
After becoming a busboy, I moved into different positions in Hard Grove. I was a waiter, bartender, manager. I moved up and eventually became the person who would go to Restaurant Depot and shop for whatever they needed. I was in charge of so many things. When I was 22, my family and I decided to open the first Rumba's Cafe in the Jersey City Heights. That was open in 2003.
Watch part of the interview below! or keep scrolling to read the rest!
I love that place! Breakfast for, like, $5? It's the best.
Alan: When we built Rumba's Cafe, we just wanted to be the place where people could feel at home. From day one, we've had regulars coming almost every day for their meals. When they come in through the door, we know what they want. That's the type of place we like to build. It's a family-oriented place where people can feel like they're home. From that time, we opened the other three. We took a long time to just build a relationship with the community. After six years, we opened the second location with a liquor license and a different atmosphere. That was in North Bergen, 75th & Broadway, in 2009. It was the first Rumba Cubana. After 2009, my friend Carlos came on board and we opened the location on Tonnelle Avenue in 2012. From there, we started getting so busy and we decided to open a bigger location. We moved the Tonnelle location to Boulevard East and opened in 2014. We started seeing the demand and decided to move Rumba outside of Hudson County, and we opened in Clifton. Leo joined us in 2017 and he helped us take Rumba to another level. It's a place where you can come in, have a nice experience, and have good food at a good price.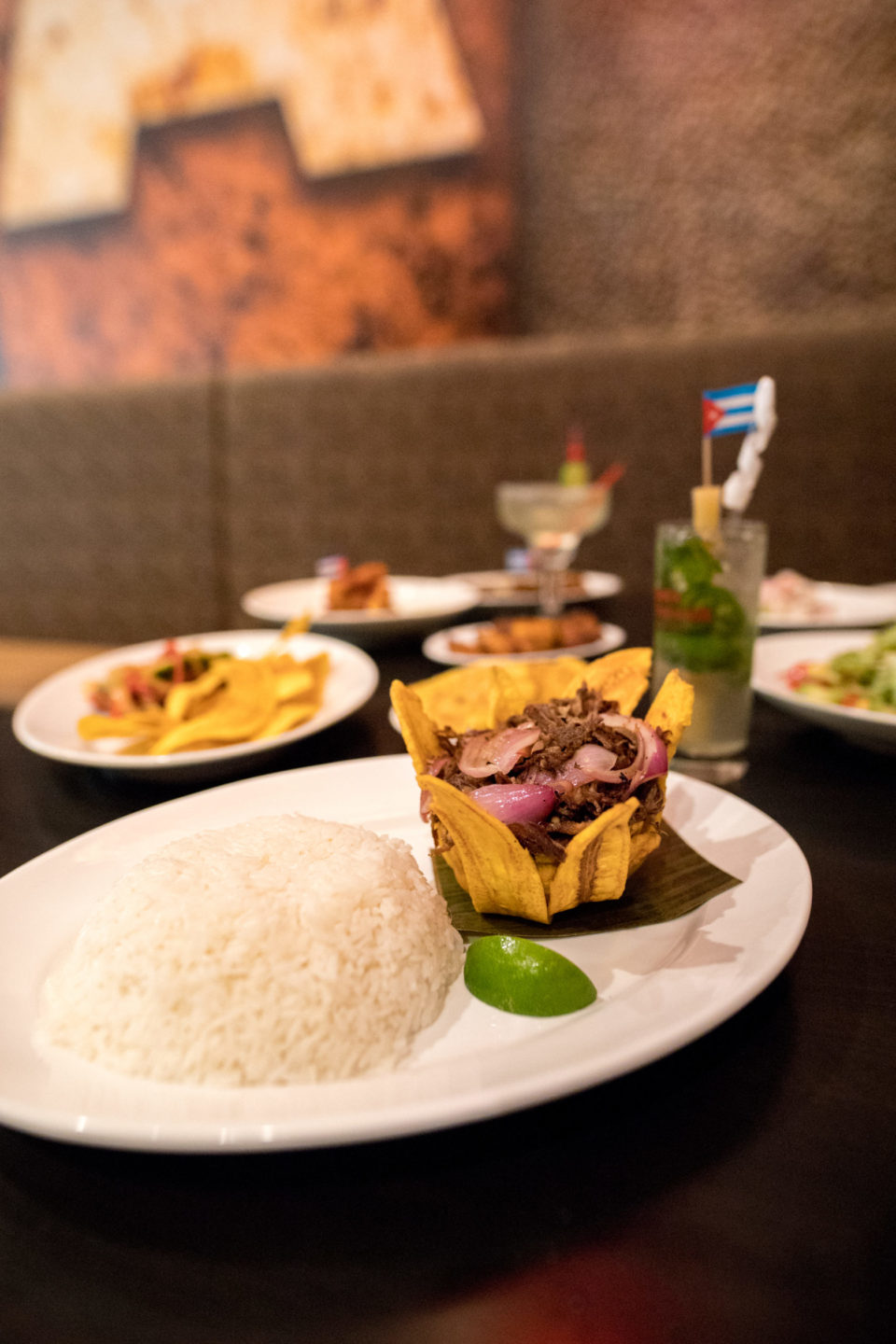 I came here when you guys opened two weeks ago. I felt at home here, and you guys are very involved with your customers. You come here, check on them and make sure everyone's okay. It's an experience you don't really get nowadays. There's not that much emphasis on customer service and making sure your clients are comfortable and want to come back. 
Alan: We're really proud of that, and I always told Leo that the business is not about the money, but about building the brand and being proud of what you're doing. It's more about the name, the reputation, and the team. You want to stand out with what you're doing and see that Rumba Cubana made a difference and it's not only what you experience on Bergenline Avenue. When my family had a place in Union City, my mother started working there and we knew we can take it to another step. We want to show people that you can also move up the experience to not only just be good food, but also great service at a good price.
It's so well-priced!
Alan: Our idea is that people are gonna come here 2-3 times a week.
You're open for lunch and dinner. Are you guys open for breakfast?
Alan: For now, we are not open for breakfast but definitely for brunch on the weekends.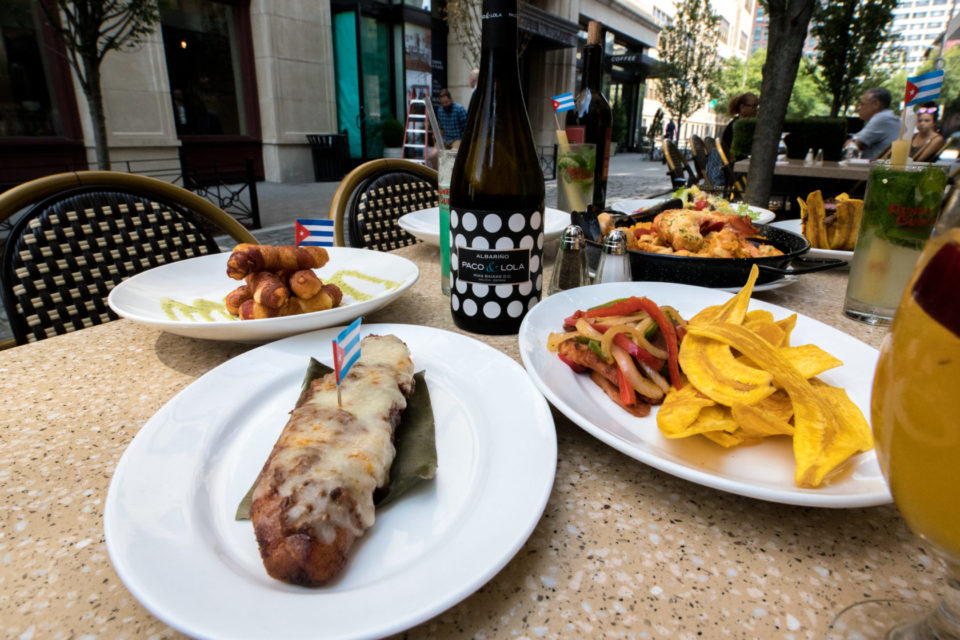 How about you, how long have you been in the restaurant industry?
Leo: Almost 20 years.
How would you compare your experiences at other places as opposed to here?
Leo: I started in the corporate world, I used to work for a restaurant group. Alan and I became friends before I came on board and, like he said, the number one thing is that he's building a brand. It's our legacy to our kids of what we've built and the pride we have behind the brand.
You can tell you guys are passionate. 
Leo: To some people, it may seem like we're changing, but we're really evolving. We're moving in a positive direction. We're not raising our prices, we're not changing what got us here. There's still a lot of value, but it's just a nicer ambiance. When people ask about happy hour, we tell them we have happy hour 24/7. With our menu, you can't get any more value for that and we never skim on quality.
Alan: The only thing we've really changed a little bit is that the menu we have now is also oriented toward vegans or people who want something light, like a salad. We define Rumba by a place, a name, a brand and my wife did a great job of designing the theme for the place.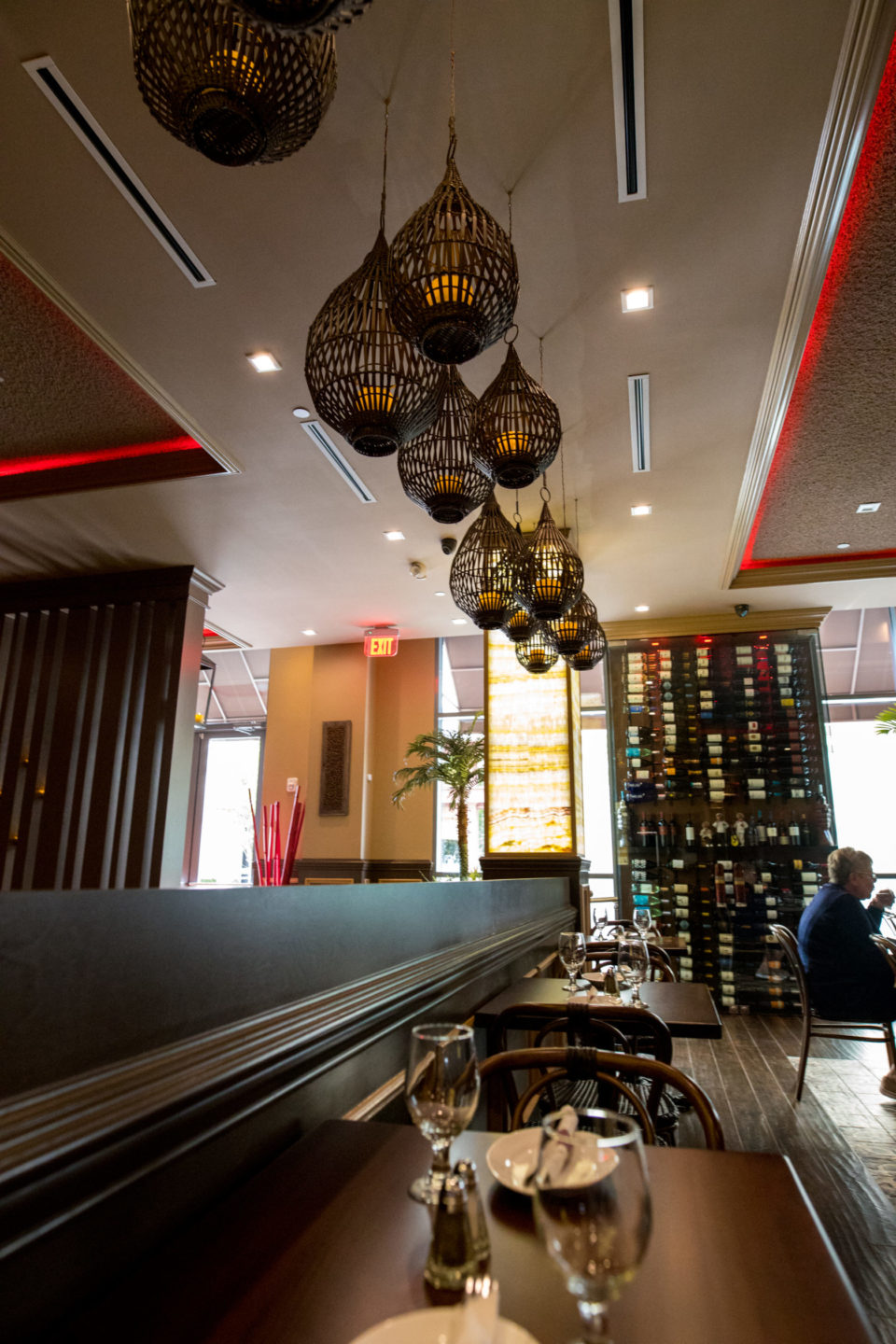 So why Hamilton Park?
Alan: We were looking and got to know the neighbors. George from GP's has a Guttenberg location and they were talking to the Silvermans about how great we were doing in Guttenberg. He talked to them and told them we had a good formula and wanted to build a community. That's what we do, we try to build a community. This is a place where people can come for lunch. I got a phone call from Paul, he wanted to meet us and wanted to work with us for his new building, and they put everything in place. They got the liquor license for us, they built the place. I think it was a good team.
How do you feel it's been these last few weeks?
Alan: It's definitely a different environment for us. We're coming from places where the locations have high traffic. From the first day we opened in Clifton, we had a lot of phone calls and orders. Here, it's been different. People to know what's happening and what we're doing here, and I think the area needs to bring some people for lunch. It's hard to bring people during the day, but we've been doing well during the nights and weekends. We couldn't ask for anything better during the weekends and nighttime. We just need to start working here for lunch and get people to know we're open.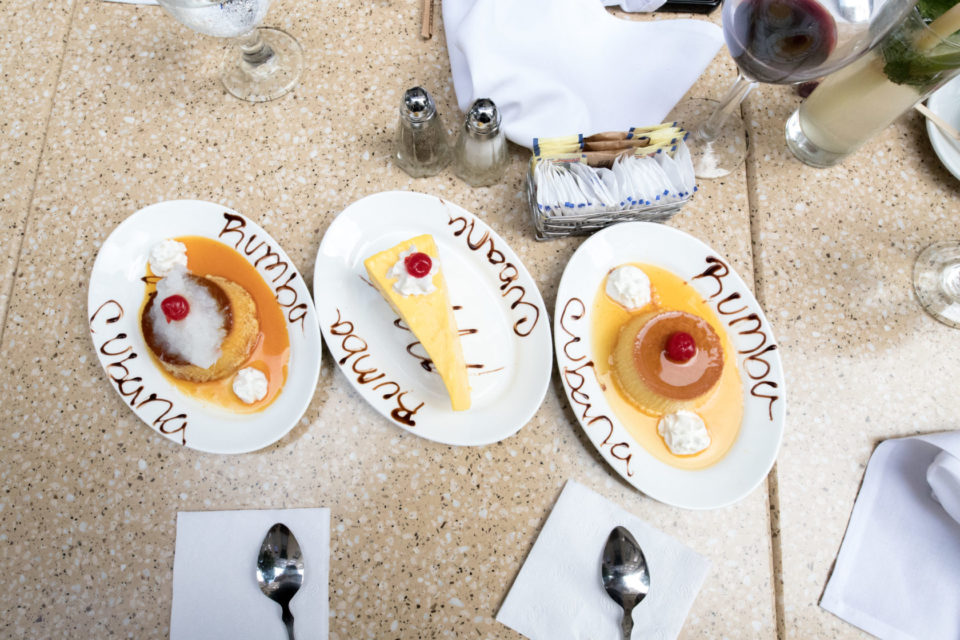 I think people aren't aware you're open for lunch. They're not used to things being open for lunch unless it's on Newark Ave.
Leo: We have great lunch specials where people who have a 45 minute lunch break can be in and out for sit down or pickup.
Do you guys do deliveries?
Leo: Not for now. For the value we put into the locations, we like to maintain quality. It gives us consistency if people come here once for quality service and quality food.
Let's talk about the food. 
Alan: It's basically what we had in Jersey City, keeping it homemade, and moving from the cafeteria to a nice place. We want to keep homemade food from Cuba, have the music in the background, the environment. We don't feel the need to change the food.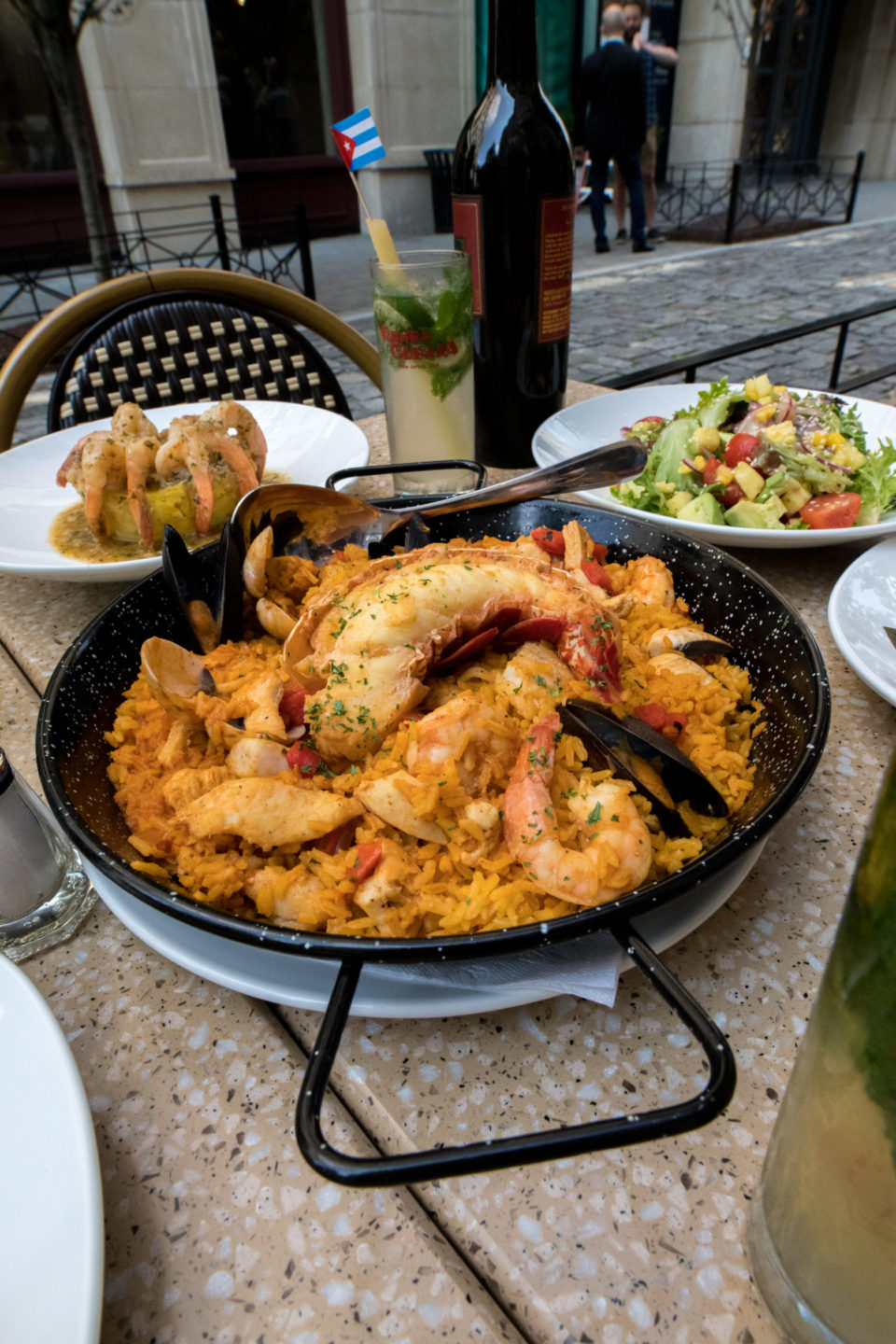 What are your most popular dishes?
Alan: The roast pork, ropa vieja, vaca frita, paella. In the last 3-4 years, we've built our cuisine with other Latin dishes. We have the ceviche, we have five different mofongos on the menu. Everything we have on the menu, we try to do it the best we can.
What do you eat for dinner?
Alan: I love to eat the rice and beans with lechon. I could eat anything on the menu, I wouldn't put anything on the menu that I would never try or like. I told all my friends that I want people to feel at home, and I treat everyone like they're in my home. I want people to come back and say it's a nice business. It's like a family, I want to take care of you the best way we can. I think Leo and I really carry that philosophy.
What's next for you?
Alan: We're working on a place in Rochelle Park.
You're killing it! That's amazing.
Alan: It's all because of my team. I've been blessed with having people like Leo and Carlos. Rumba is a place that employs over 200 people.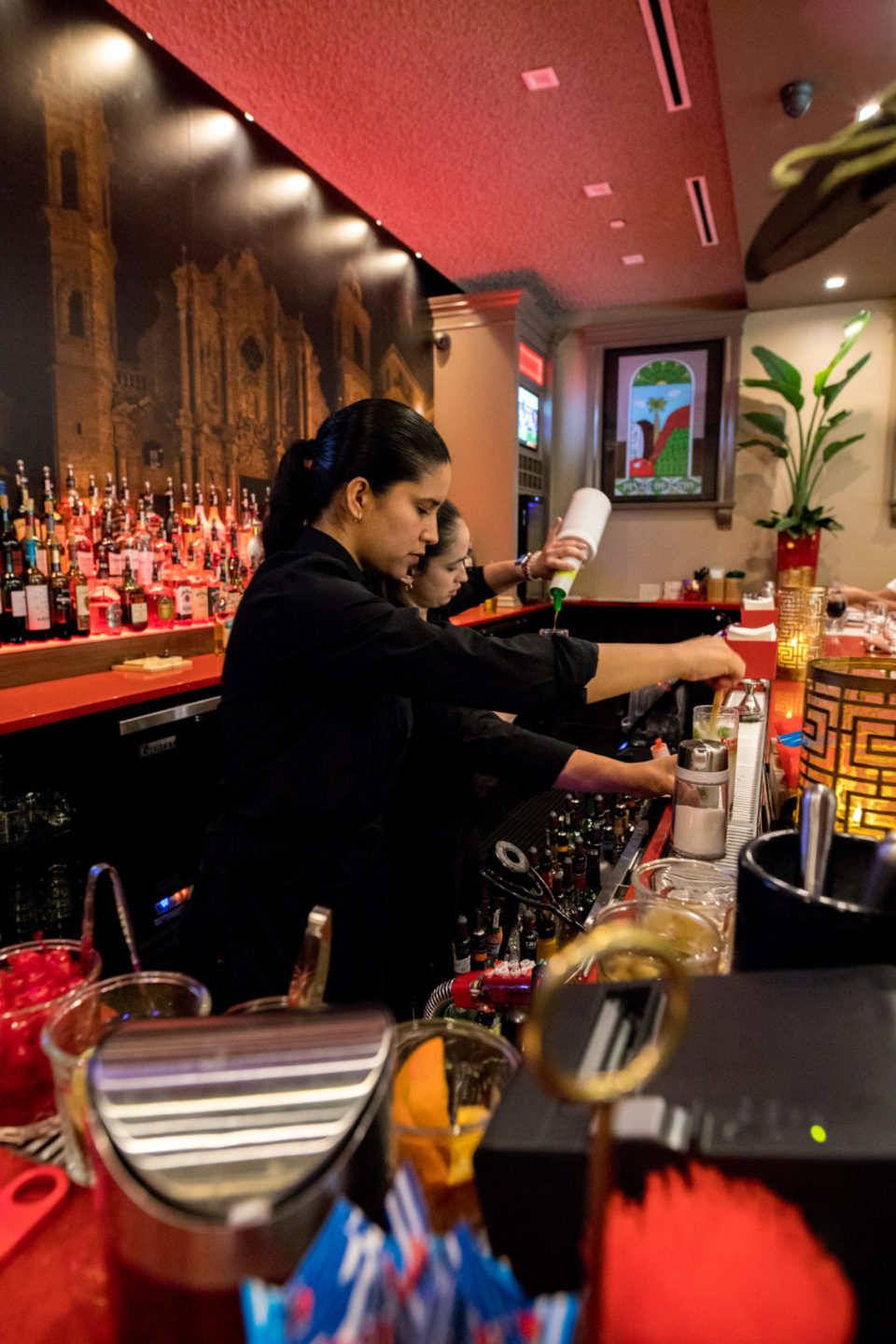 As a business owner who started from the bottom and now owns 5 businesses, what is the key thing you think made you as successful as you are?
Alan: I could tell you working every day and taking the next steps as if they'd be the most important. Nothing is going to stop me, I just want to focus and keep moving toward the next goal. I don't look back.
As somebody that works with Alan, what do you feel makes this such a successful business?
Leo: He's humble. He'll start his day and go to all his restaurants, call all the managers, and if the kitchen is behind he'll jump in. We're all a team and that's how we treat our staff. Everybody, from the dishwasher to Alan, are all equals. We're here for the same purpose, which is working for our families and working for this brand.
Alan: From the beginning, I had the chance to work in different positions. When you're not scared to do anything that needs to be done, everyone around you feels that way. If you gotta do it, you gotta do it.
Are you ever in the kitchen cooking?
Alan: All the time. When we opened in the Jersey City Heights, I was not able to provide a salary to everybody. It was my family and I was the front of the house. Right now, my uncle is there and he's the guy who brought us from Cuba. I like to take care of him, he's 84.
When's the last time you took a vacation?
Alan: I mean, a long time ago. I take a day or two off, but it's been tough. I try to spend time with my kids. My kids are my life, so I try to escape a little bit, but it's not easy. You have to work 7 days a week.
Every time I've been here, you've been here.
Alan: It's hard because I feel like I need to show up to the other locations and they need me. Leo's here and I feel like he's the owner here. Whatever idea he has or the ideas the other managers have, I trust them 100%. When I walk into the kitchen, they have something to tell me. Employees like to talk to you about anything because they know any problem can be solved. I like to feel close and spend a few hours at each location to balance my day.
So you 're basically working 15-16 hours a day.
Alan: I get up at 7:30 AM and go to the Heights at 9 AM, that's the only place we have breakfast. We try to be around. I come here until 2 PM, then I go to Tonnelle Ave till 4 PM, then I go to Clifton till 6 PM or 7PM, and then at 7 PM I go to Boulevard East and finish my day there.
When you love what you do, it's not work. 
Alan: I love it. When you have a good team around you, you feel like you have to be around.
---
You can find more information about Rumba Cubana on rumbacubana.com.