"My kitchen, My food, My Thai"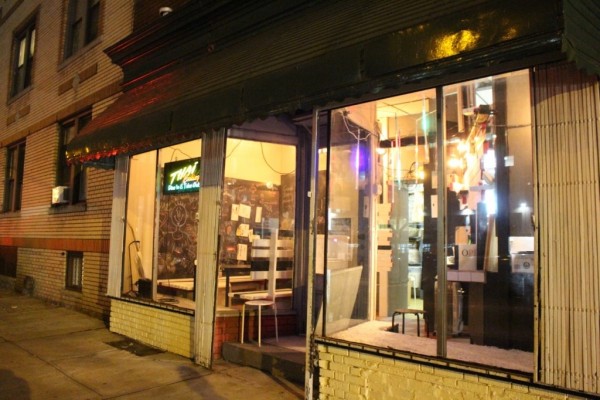 That is Yuth's motto for sure. Yuth is the owner of this scrumptious Thai restaurant that has recently opened in the Journal Square area. Don't let the size of this two table restaurant fool you; they pack tons of flavors in their dishes that leave you wanting to come back for more.
The atmosphere and decor has you wanting to tag up the chalkboard as I took part in letting people know "Piña was here."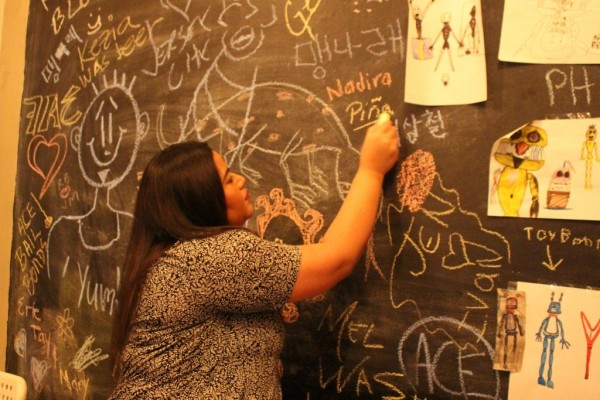 PG: How long have you been open?
Yuth: About three months.
PG: Do you live in Jersey City?
Yuth: Yeah! I've been living in Downtown for 15 years.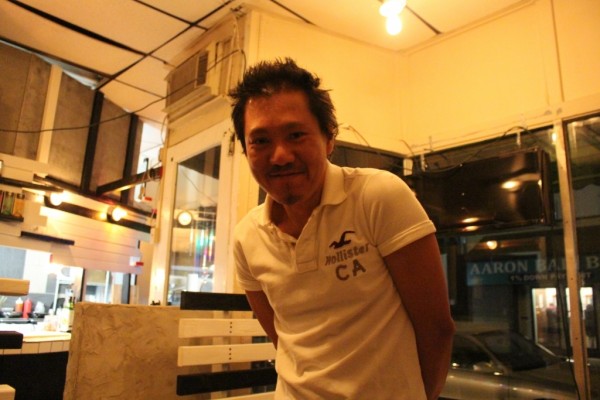 Yuth couldn't help but to giggle at my excitement to try his food and ask him tons of questions on his establishment.
I instantly knew I wanted to order the Piña Colada blender with chia seeds and was so happy that I did. It tasted so natural and refreshing filled with coconut and pineapple flavor.
PG: What's the best dish to order?
Yuth: Anything Pad Thai, I make it the best! Especially the pork belly.
PG: What makes yours the best?
Yuth: I use a lot of flavor in my dishes and instead of using the thick noodles I like to use thin noodles for my Pad Thai. I feel like the thin noodles give it a better flavor to the dish.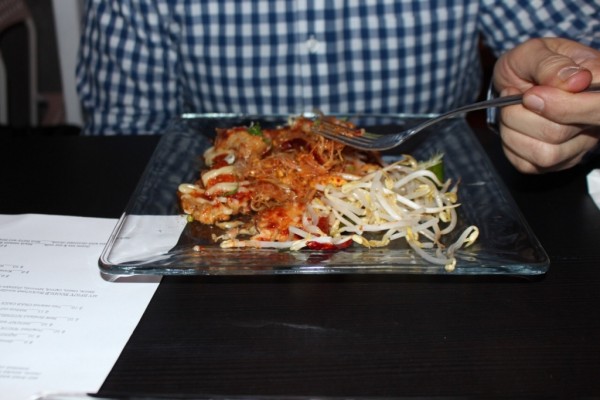 This is the moment where Yuth was so energetic. You can tell how much he loved talking about how he loves to make his food delicious and different. Watching Yuth in the kitchen was like watching artist paint a picture. He was so into the seasoning and plating, you almost didn't want him to finish the dish.
His variation on Pad Thai really made it hard to decide which option to go for. Final choice: Pan-Seared Crab Cake with spicy siracha mayonnaise Pad Thai. Bae got the pork belly Pad Thai, which I'm glad because I wanted to try a bit of that dish as well.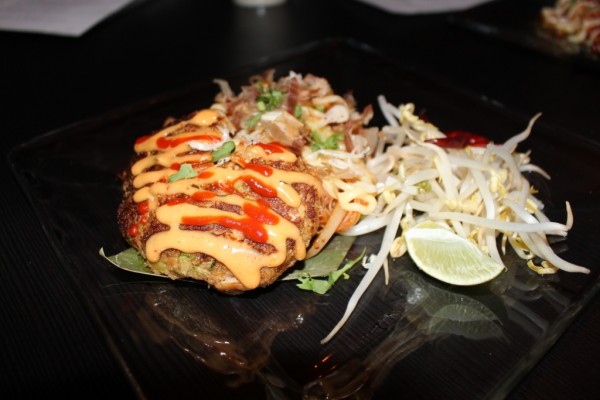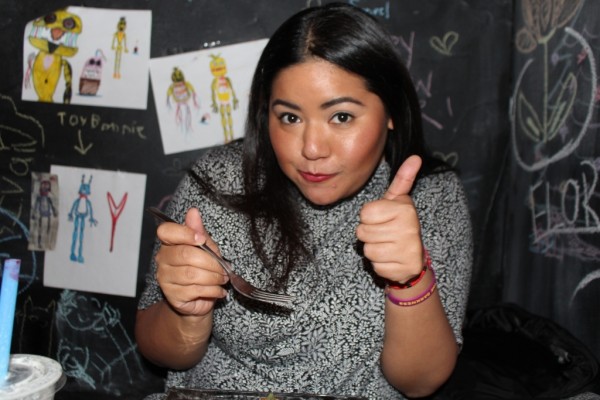 PG: What's YOUR favorite dish?
Yuth: The pork belly. I don't care if it's fatty it just tastes so great and I love it. But if I do want to go on the lighter side, I will have the White Fish Pad Thai.
PG: How has business been since you've open?
Yuth: A little slow at first but in the past month it really started to grow.
PG: Seems like you were getting busy while we sat here.
Yuth: Yeah, sometimes it gets really busy especially at lunch time, during the evening hours it can be quiet in this area but it is picking up now.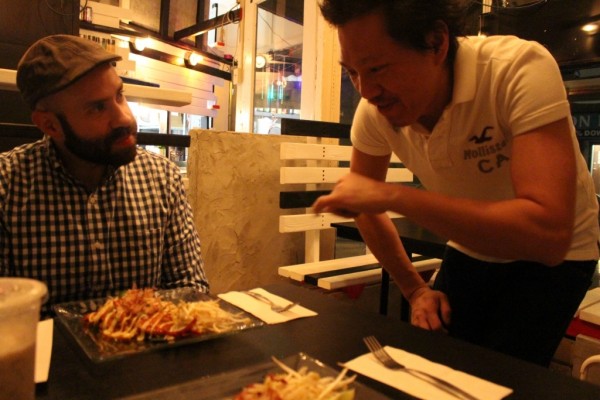 He is a one man show right now but I have a feeling that will change soon. Pr&ince is a hidden gem on this busy street of Baldwin Avenue. I probably would have walked past it if I hadn't Google Mapped it beforehand. With no sign outside it can easily be missed but a place you do not want to miss. We enjoyed our dinner and conversation with Yuth. He, like his restaurant is vibrant. I cannot wait to come back and try other dishes.
311 Baldwin Ave.
Jersey City, NJ 07306  
P: 201-216-9025 
F: 201-216-1643