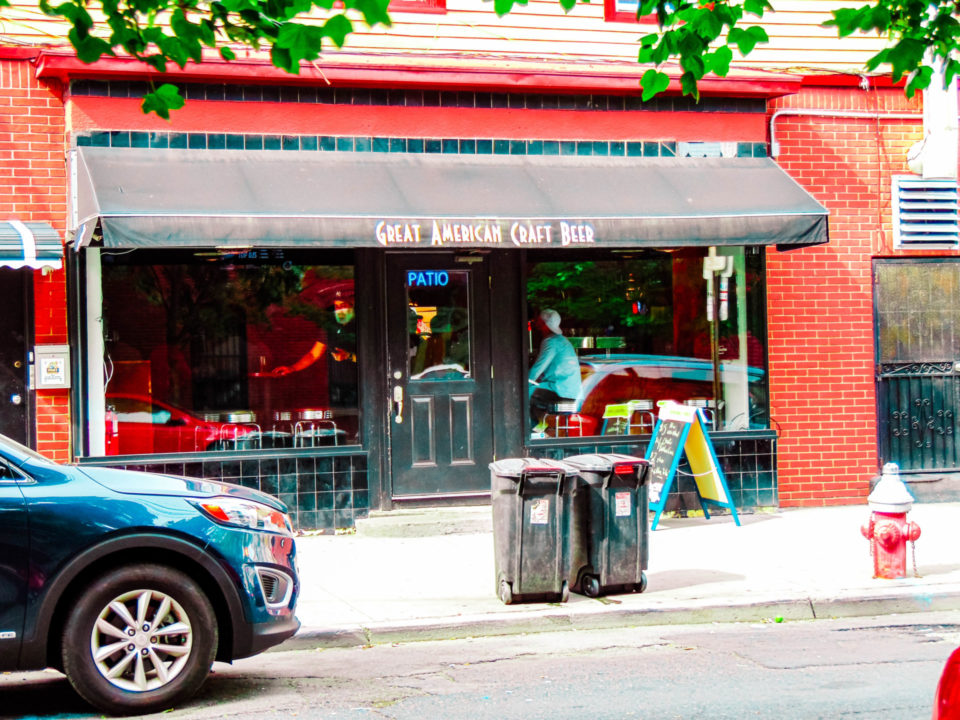 Lately, it seems as though the only well-known bars in Downtown Jersey City are those that are located in the Newark Avenue Pedestrian Mall or on Grove Street. The rest tend to get overlooked. One of these overlooked bars that I love so much is Pint. Pint is a little bar located on Wayne Street (between Grove and Barrow Streets) in Downtown Jersey City. They are just steps from the Grove Street Path Station, which makes them very accessible to anyone anywhere in Hudson County, as well as to those New Yorkers who come into Downtown to escape the hustle and bustle of the Big Apple. I discovered Pint a few years ago when I briefly lived Downtown and, years later, I am still a regular.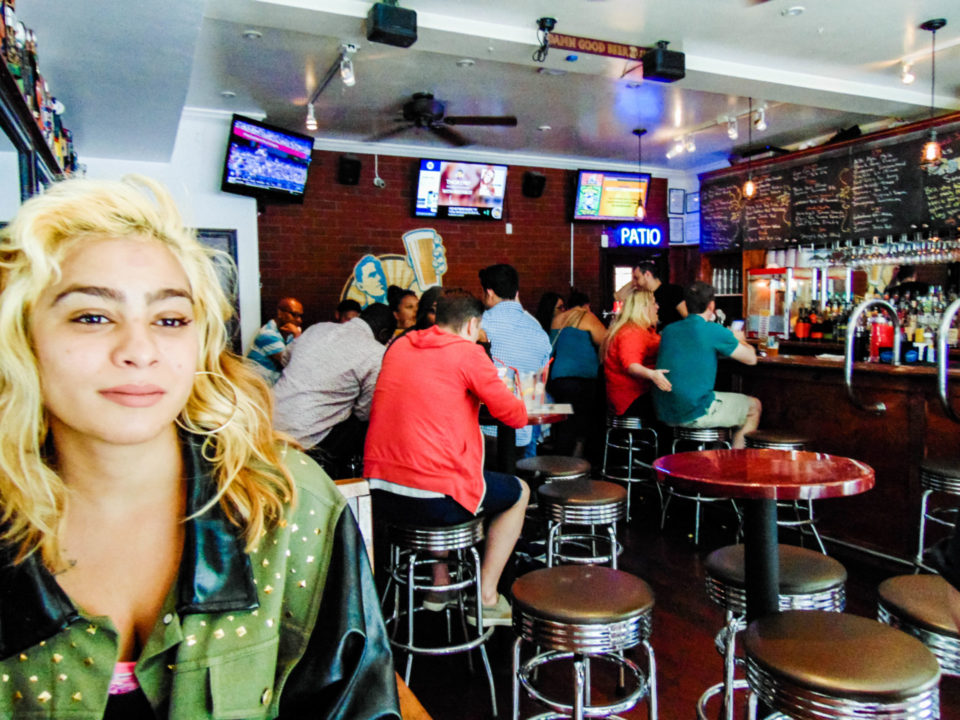 Pint's whole claim to fame is being Jersey City's home of Great American Craft Beers and, as a beer aficionado myself, I can vouch that they are. They have 14 craft beers on tap and about 40 bottled/canned craft beers. Their selection features locally brewed beer, as well as craft beer from all parts of the country. It always feels like I am in heaven whenever I take a look at their beer list. If you are not a fan of beer, never fear. Pint has a full bar and a unique cocktail menu that includes fish bowls! I love coming here on the weekend and sharing one of their fish bowls with a group of friends. For all you foodies, I'd hate to do this to you but there, unfortunately, is no kitchen at the Pint bar. So, if you're hungry, I recommend grabbing a bite beforehand to avoid getting too drunk. However, they do provide free popcorn to anyone who has ordered a drink. The smell of popcorn cooking is one of my favorite things about Pint!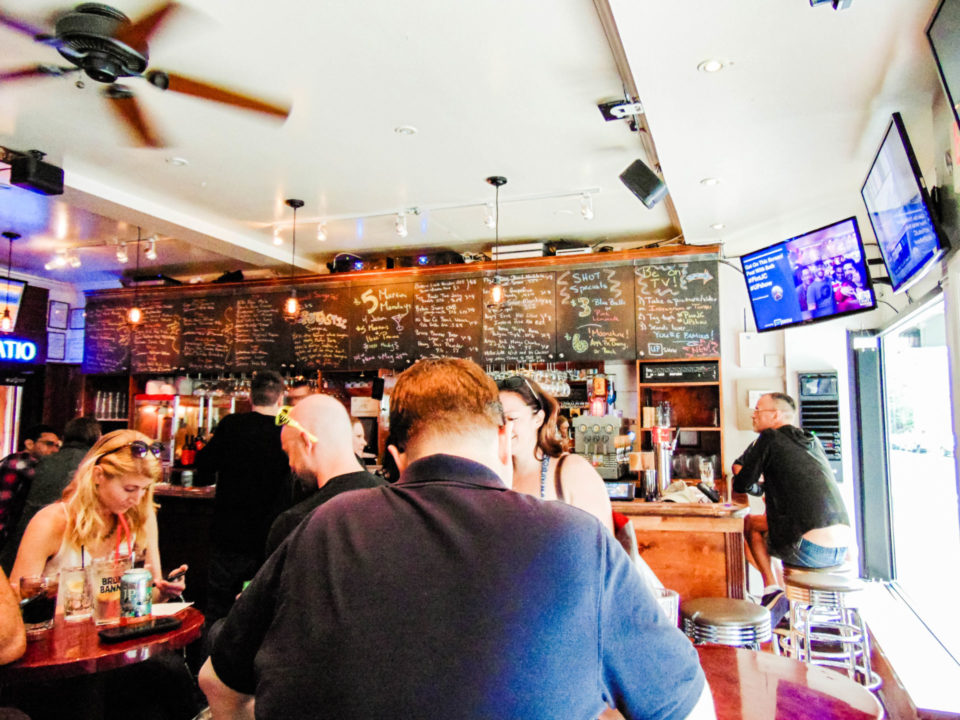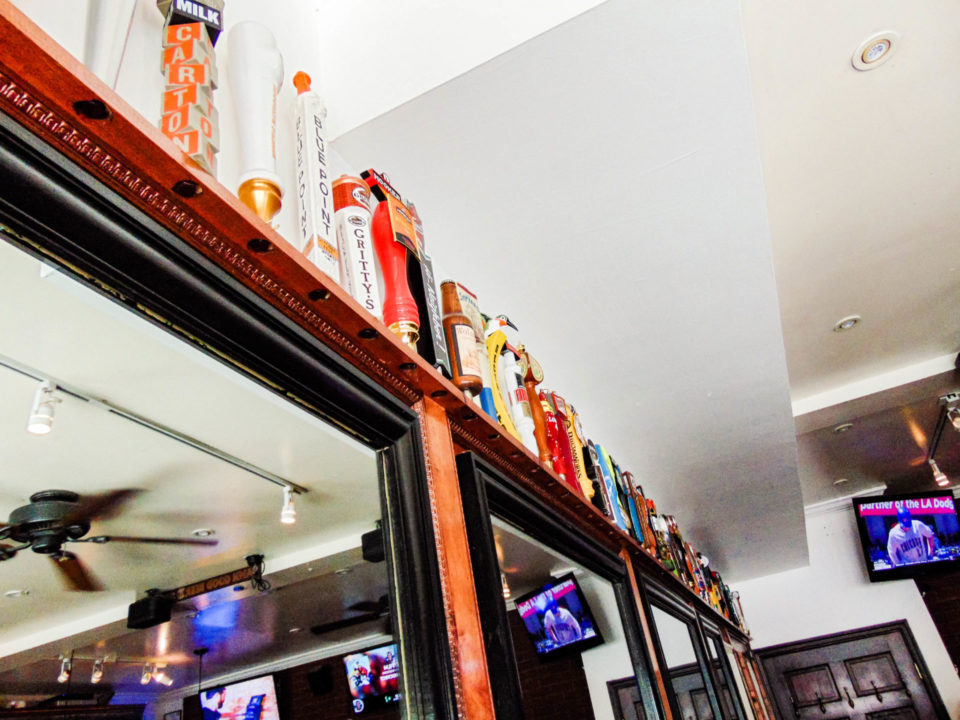 There is a very laid back ambiance at Pint. It is dark like you should expect from a typical little dive bar, but not intimidating. All of the bartenders are very friendly at Pint. One bartender who is deeply adored by the regulars is Nick, who has been working at Pint for a very long time. However, all of the bartenders will provide you with impeccable customer service. They are also very well educated on beers and cocktails. So, if you are unsure of what you want to drink, and know that you just need a drink, rest assured that they have got you covered. They also have many amazing deals on drinks including 3-2-1 Sundays (named after their Sunday specials of $3 bottled craft beer, $2 well drinks, and $1 shots) and $5 Martini Mondays. Happy Hour is also a great time to come for great drink deals that include $3 Yeunglings and Cocktails and $1 Whiskey Shots.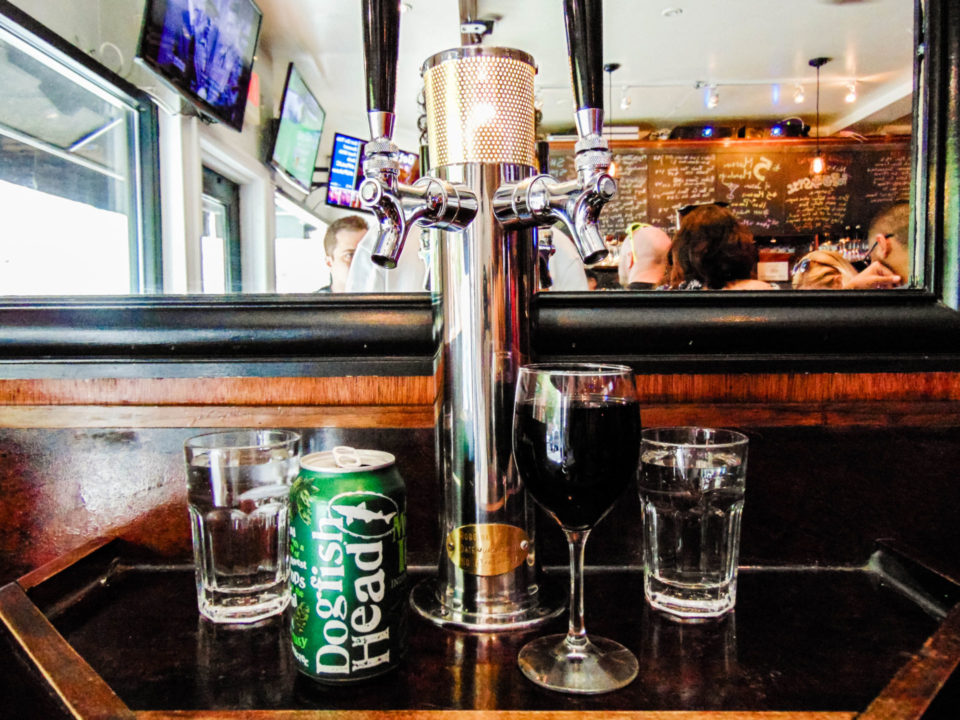 The music is always great at Pint. It is usually an eclectic mix of Top 40 hits from all genres, and some classic cut hits get thrown in now and then. Pint does not have a physical on-site jukebox, but they do have Rockbot. In case you've never heard of it, Rockbot is an application that you can download to your mobile device that acts as a jukebox for participating businesses. There is always plenty to do at Pint. If you are a lone wolf who tends to sit alone at a bar, you can grab a tablet from the bartender and connect into a game of Trivia with anyone else at the bar that is playing. If there is no one playing, that's fine. The game allows you to play alone. There is also Live Trivia on Wednesday nights for those of you who are into that. You can check out their website, www.pintbar.com, for all other upcoming events.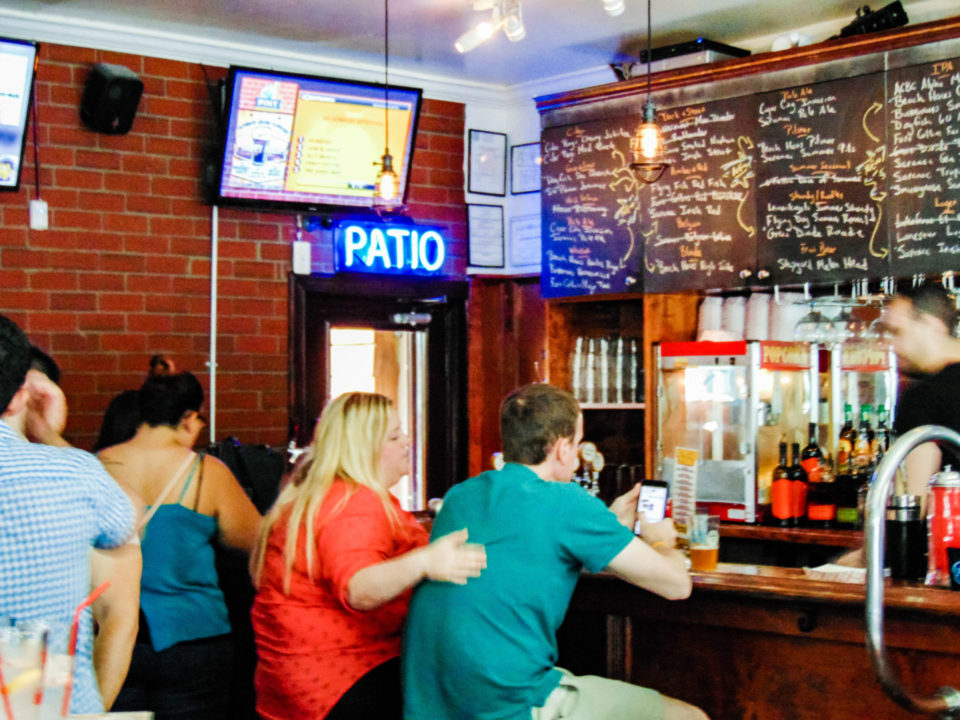 Be sure to stop into Pint today and discover Jersey City's Great American Craft Beer heaven!
Pint
34 Wayne Street (Between Grove and Barrow Streets)
Jersey City, New Jersey 07302
(201) 367-1222
www.pintbar.com
---
About Contributor Froilan Ortiz
Froilan Ortiz was born and raised in the West Bergen District of Jersey City and has also lived in Downtown. Even though he moved to neighboring Union City in 2014, Jersey City is still a very big part of his day to day life. After all, Jersey City is the heart of Hudson County! Some of Froilan's favorite things to do in Jersey City include dining, grabbing drinks and taking photos around town. He is a musician, writer and a photographer. Froilan also has a music, entertainment and life blog, sayitaintfro.com. Froilan's day job is in customer service and social media marketing as a sabbatical break from his career as a paralegal.
Instagram: sayitaintfro
Facebook: Froilan Ortiz
Twitter: sayitaintfro
Snapchat: sayitaintfro1