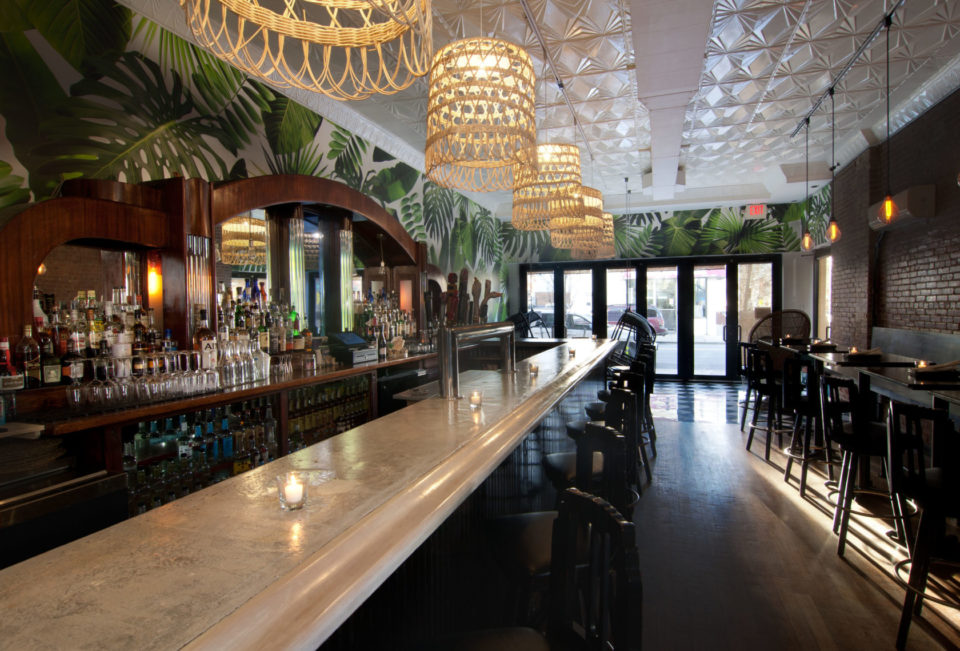 An oasis on Communipaw, Harry's Daughter is a beautifully mastered hospitality haven. Weathered steel and tall glass doors line the facade, giving it a Barclays Center appeal. While stepping inside, a beautifully refurbished bar from the 1940s catches your immediate attention. A subtly ornate piece of woodwork contrasts the tropical leaf wallpaper, which sits on the wall behind it. Moody lighting hosted by detail-oriented baskets hanging along the ceiling of the bar, each of which is purchased from blind Trinidadians who underwent a training process which taught them how to weave in order to gain an income for themselves and families.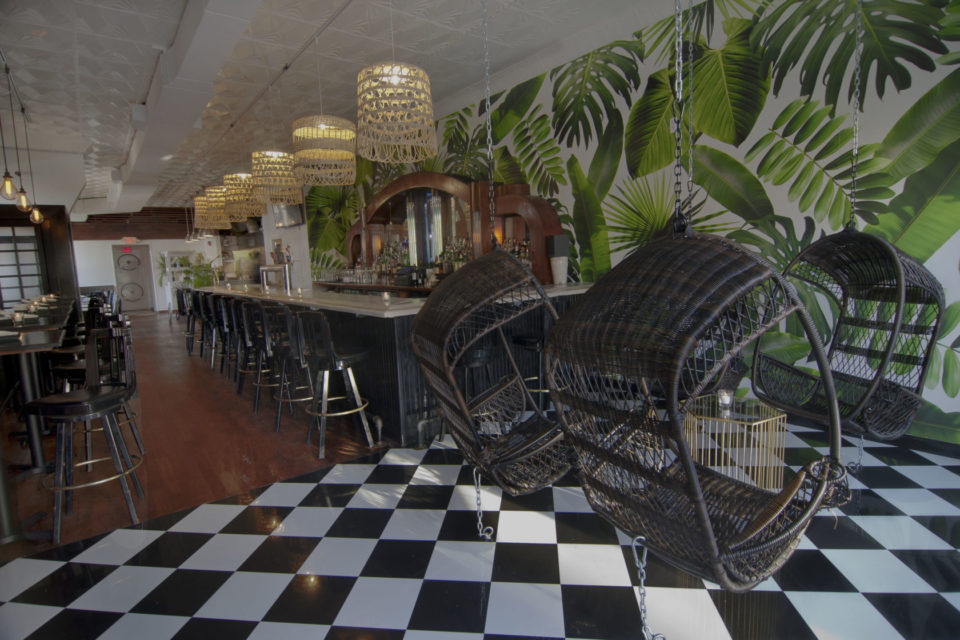 Patterns are a theme here; the front is lined with a checkered floor where swinging chairs dangle from the ceiling. This adds a modern lounge appeal to the place. The back dining area is lined with bricks and simple black seating. Second dates will surely happen if your first one is here!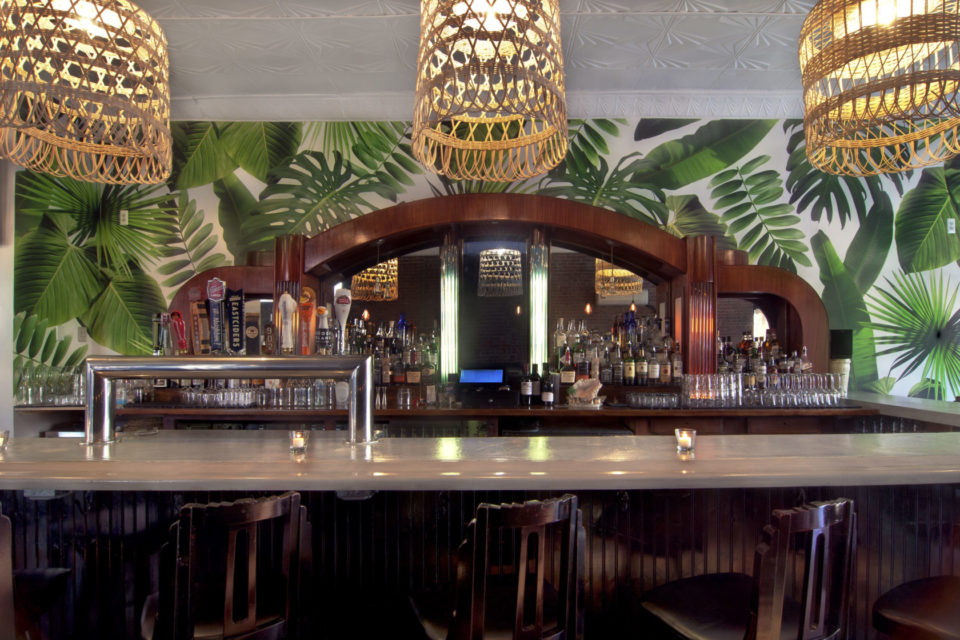 Harry's Daughter is owned by Communipaw locals Ria and Alasdair, a duo who meshed their two worlds together in order to create a place just as unique as themselves. Ria is from Trinidad and her family's culture is the inspiration for this gem. The food, cocktails, and the Caribbean flare all have a hint of home for Ria. Alasdair is from Cork, and who better than an Irishman shooting the shit with you while handing you a cold one? The Irish pub feel, combined with island fare, is a contrast worth experiencing.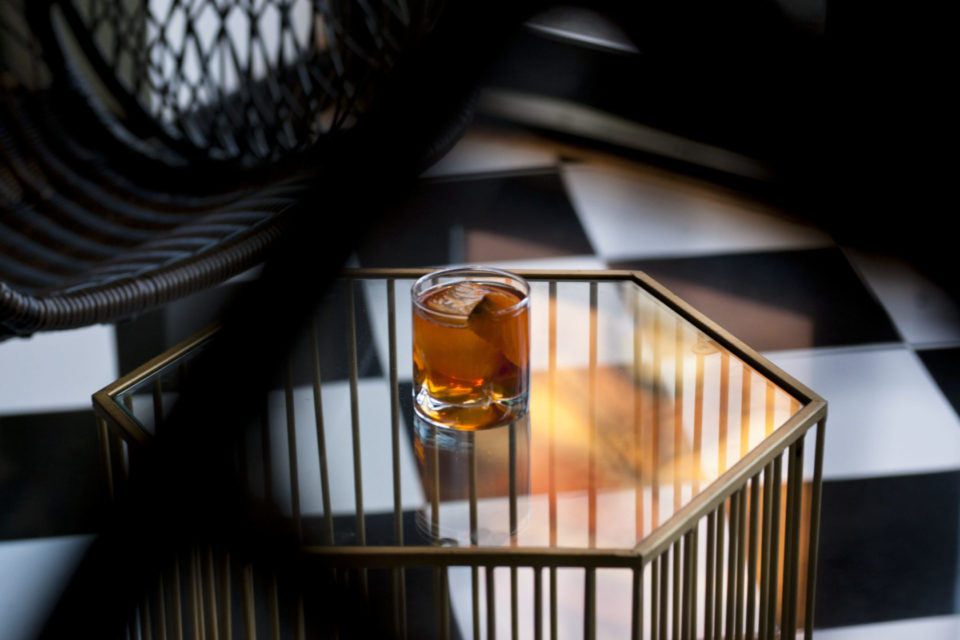 My visit there started with Harry's Rye Old Fashioned, a classic cocktail with a twist, made with Demerara sugar and burnt orange rind. This is a perfect cocktail to sip on while waiting for your Scotch bonnet wings! Scotch Bonnet may sound intimidating to most, considering it's one of the hottest peppers. Harry's combines it with a sweet honey glaze to balance out the extreme temperature these peppers can have, creating a sweet and spicy wing dish that excites all who dare to try it.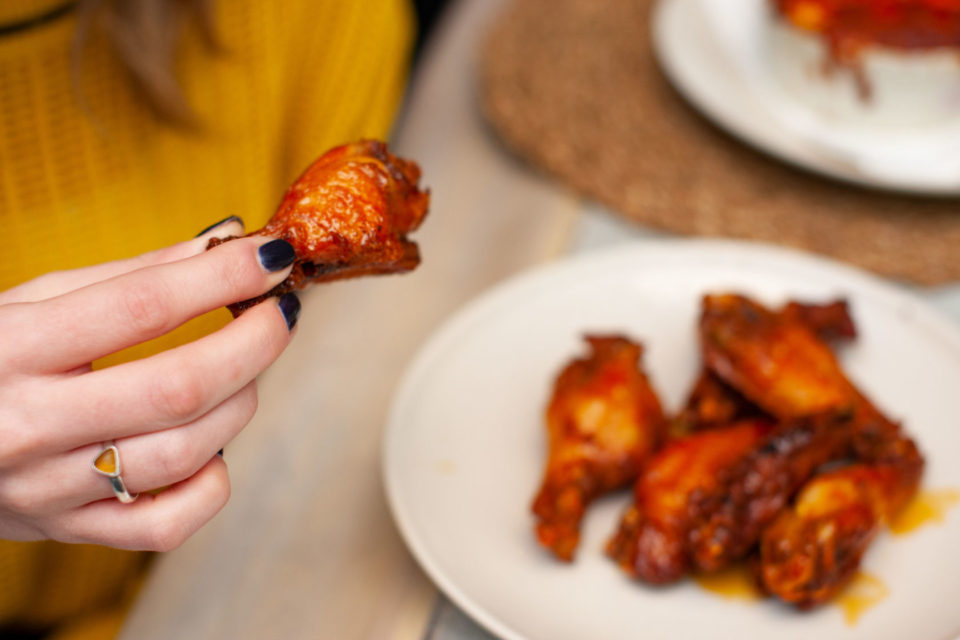 Working my way down the menu, my eyes are instantly drawn to the word "truffle." I don't know about you, but truffle anything is usually delicious. Harry's Daughter offers a truffle crab mac & cheese (insert drooling face here). This golden, delicious bowl of four kinds of cheese, white truffle and shredded spiced crab is what these coming winter months are asking for! Hearty bold flavors, all balanced to compliment one another. Trust me, they don't skimp out on the crab either, loaded with meat in every bite. Crispy panko sprinkled on top of the dish adds a final touch of texture to this bowl of baked cheesy goodness.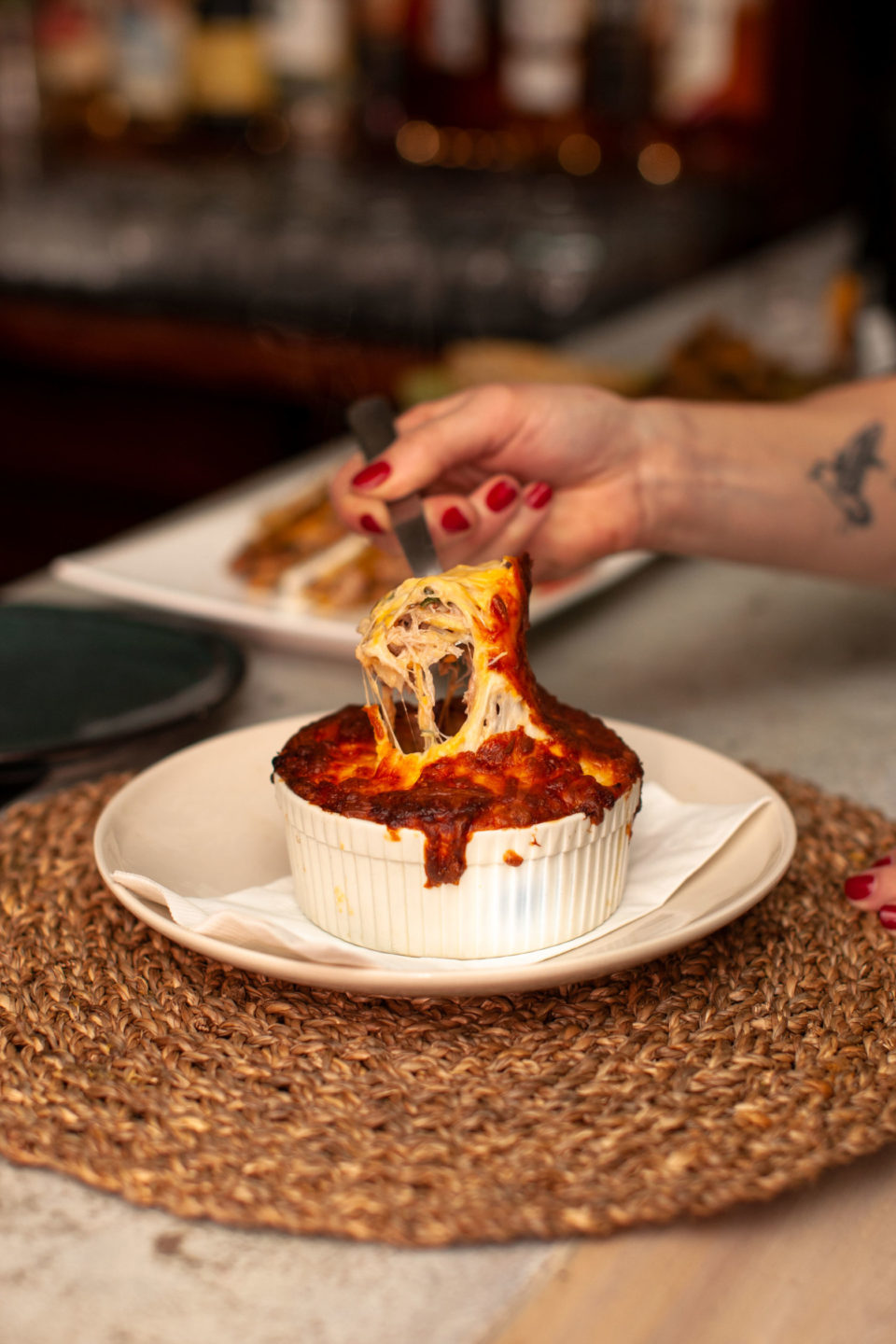 I proceeded to try their next signature cocktail, Sorrel, Not Sorry. Concocted out of Misunderstood ginger whiskey, Sorrel Kombucha, lemon, and mint poured in a high ball, this drink is light and refreshing, My kind of island drink, not being too sweet all while being light and vibrant. All the juices are freshly squeezed, giving this glass of poolside relaxation the freshness it deserves.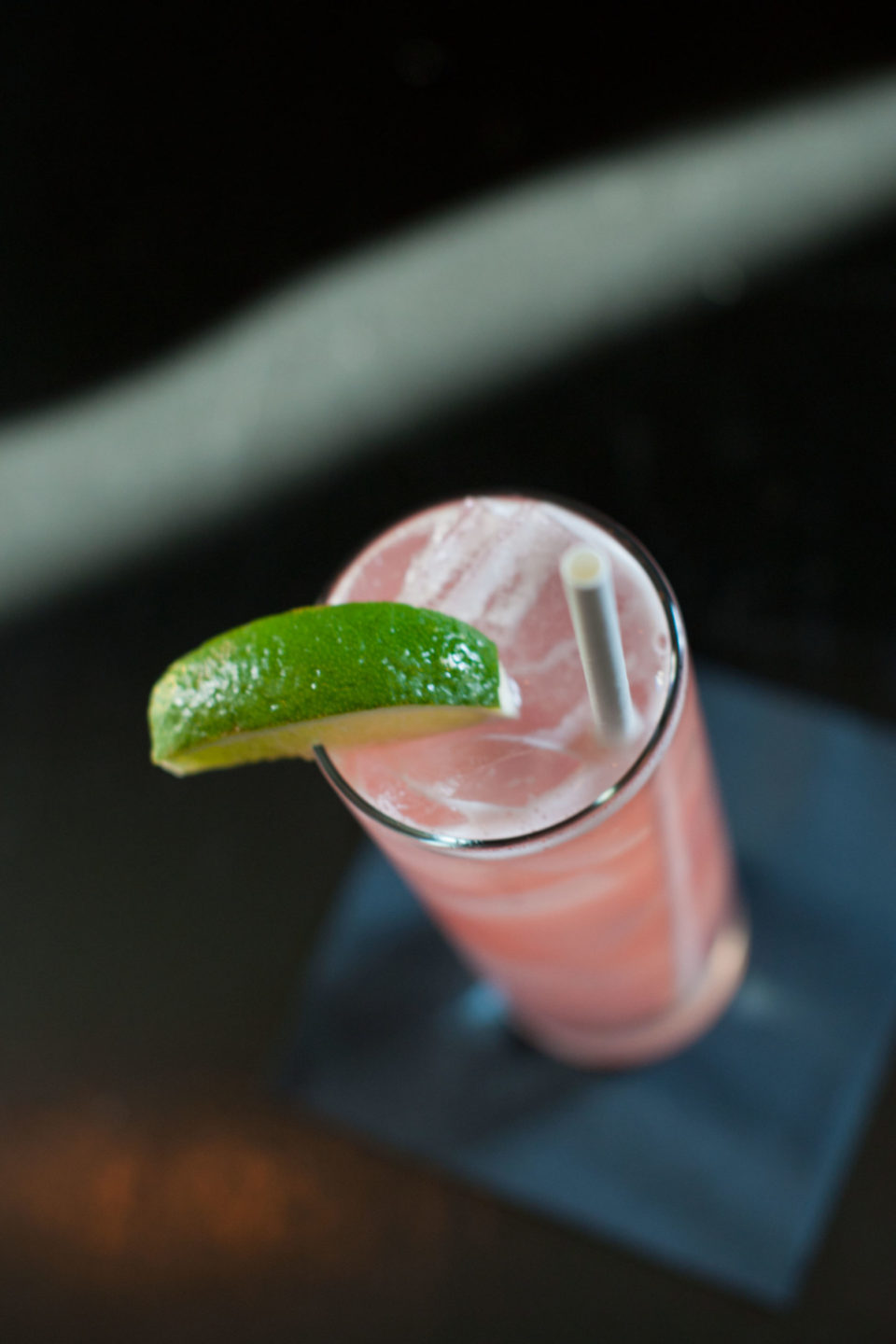 With the arrival of the entrees, I couldn't be more excited to dig into the goat curry. A simple traditional dish packed with big flavor. The goat was tender and stood out in the powerful curry which was prepared to be so perfectly balanced with the meat. A clean and peppery flavor was prominent throughout this entire plate. It was hard not to ask for extra Roti to soak up any lingering remnants of sauce that were left behind.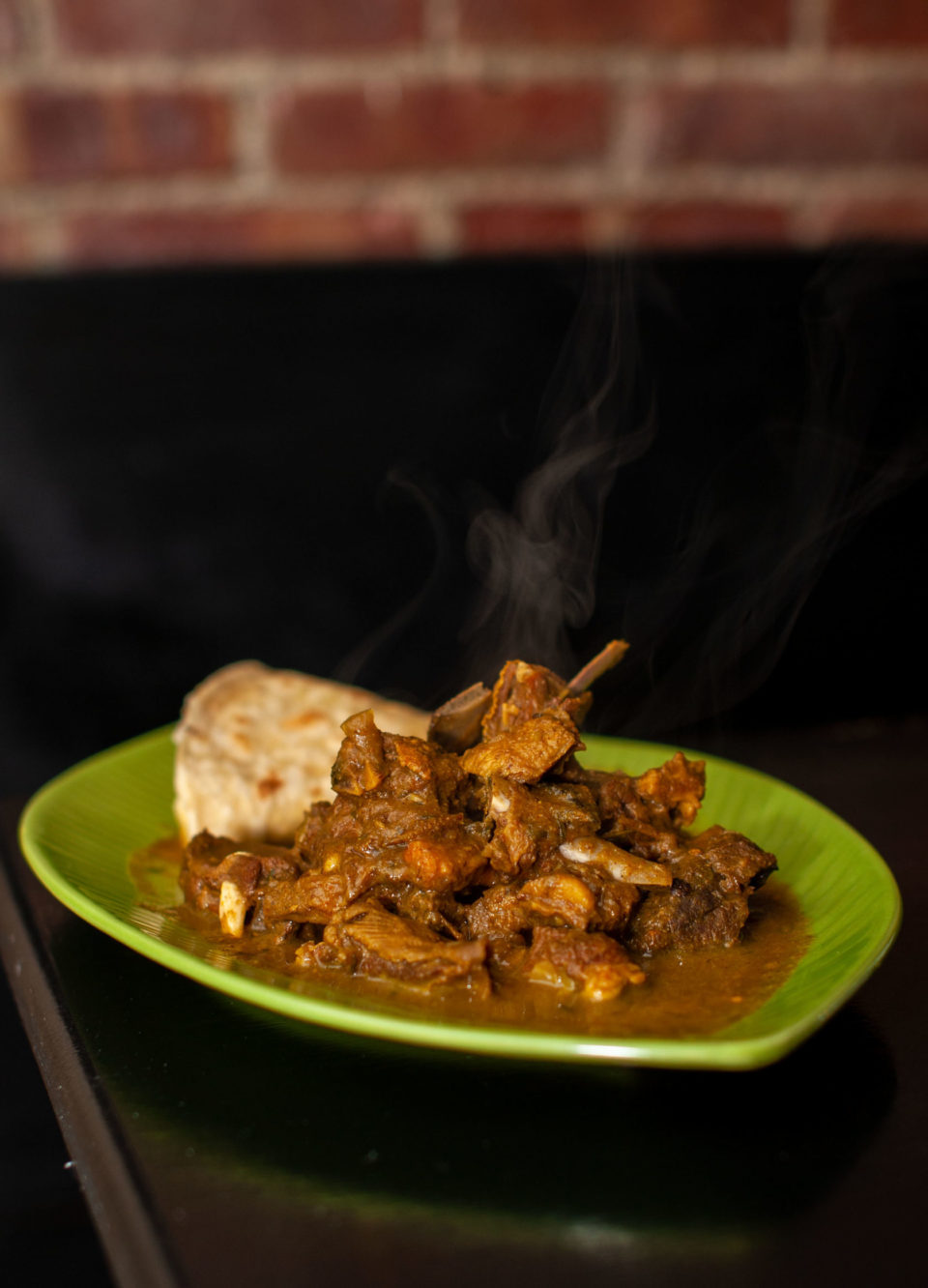 Along with the curry, I also indulged in the Roti Quesadilla, a familiar favorite gastropub food tweaked to make it their own. It's served with either jerked chicken or shrimp, and paired with a pineapple salsa. Roti, a traditional flatbread native to India, is light and flaky and makes for great use as an unconventional yet clever quesadilla shell.
Harry's Daughter is quite a unique place, a gastropub with worldly influence. Stopping in after work for a beer and some wings, or a date night with red snapper and lobster, you will never be disappointed with your choice.
You can find Harry's Daughter on Instagram and Facebook, and visit them at 339 Communipaw Ave.