Being in the service industry for over eight years now, the restaurants I've worked at and locations have changed multiple times, but one thing always stayed the same: having a drink with coworkers after a long and exhausting shift. This is always a much-needed way to wind down. You talk about the terrible guests, along with the conversations you enjoyed with some of your regulars. Shit talk, and just let it all out, so you can go to bed and wake up to do it all over again the next day.
It always ended up being a local dive bar, where you can walk in a sweaty, alcohol, food, pen ink covered mess, and no one would even look twice at you. Order a beer and a shot to begin the recovery from the madness of a Friday or Saturday night shift. Places like this are becoming scarce in lots of up-and-coming booming cities.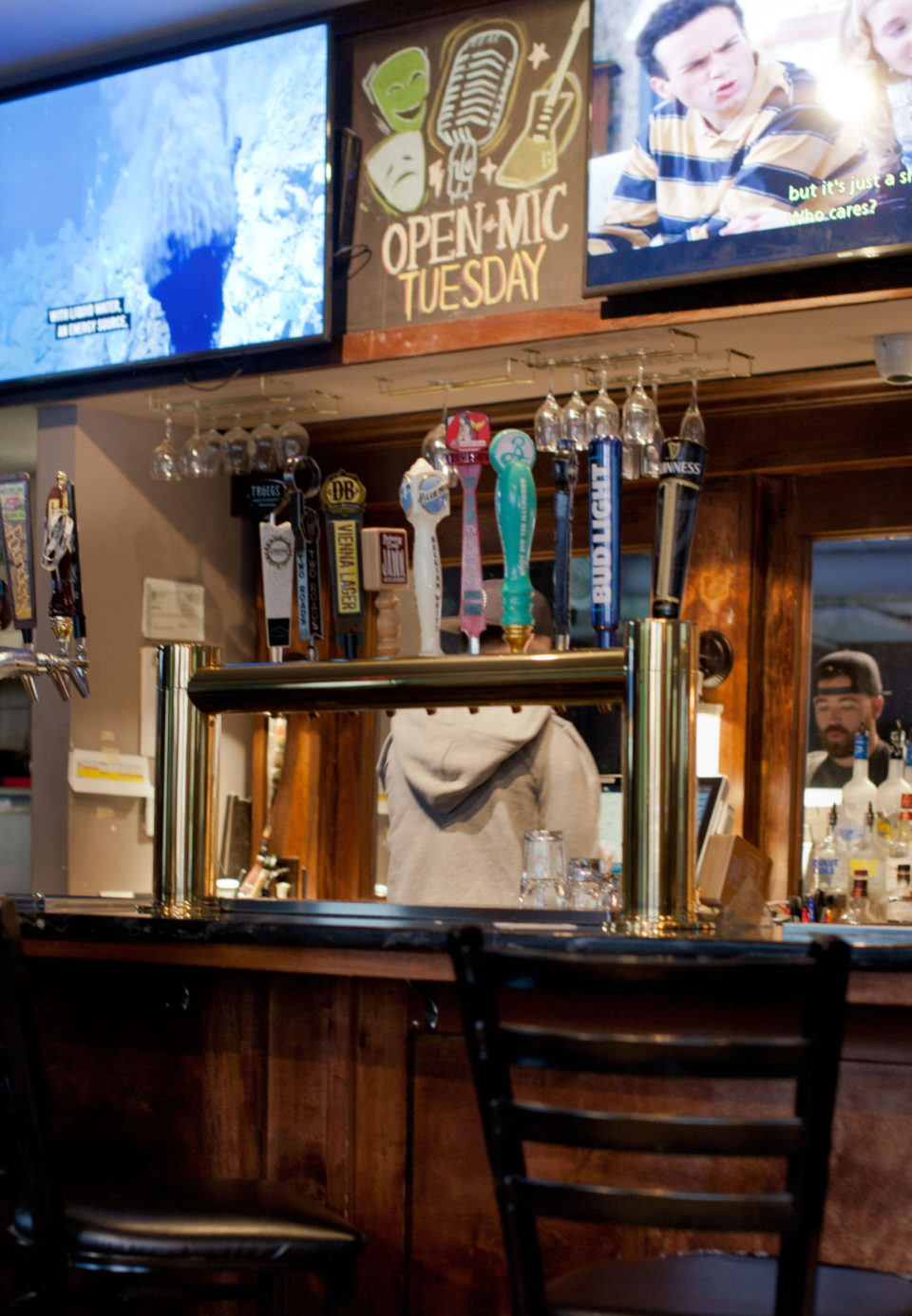 I recently went to Corkscrew Bar in the Heights, and it was that perfect dive bar. It's a home away from home for a lot of locals in the area. No wonder I was recommended to go there by multiple people in the service industry. When you walk in. you are greeted by a long, dark wooden bar with beer taps glimmering like a beacon of hope in the distance, calling for you to wash away the stress of the day. High top tables and one old school, blue booth fill the rest of the dining area.  As I sat down, I was handed a drink menu that had a plethora of craft and local beers, along with a diverse and intriguing cocktail list.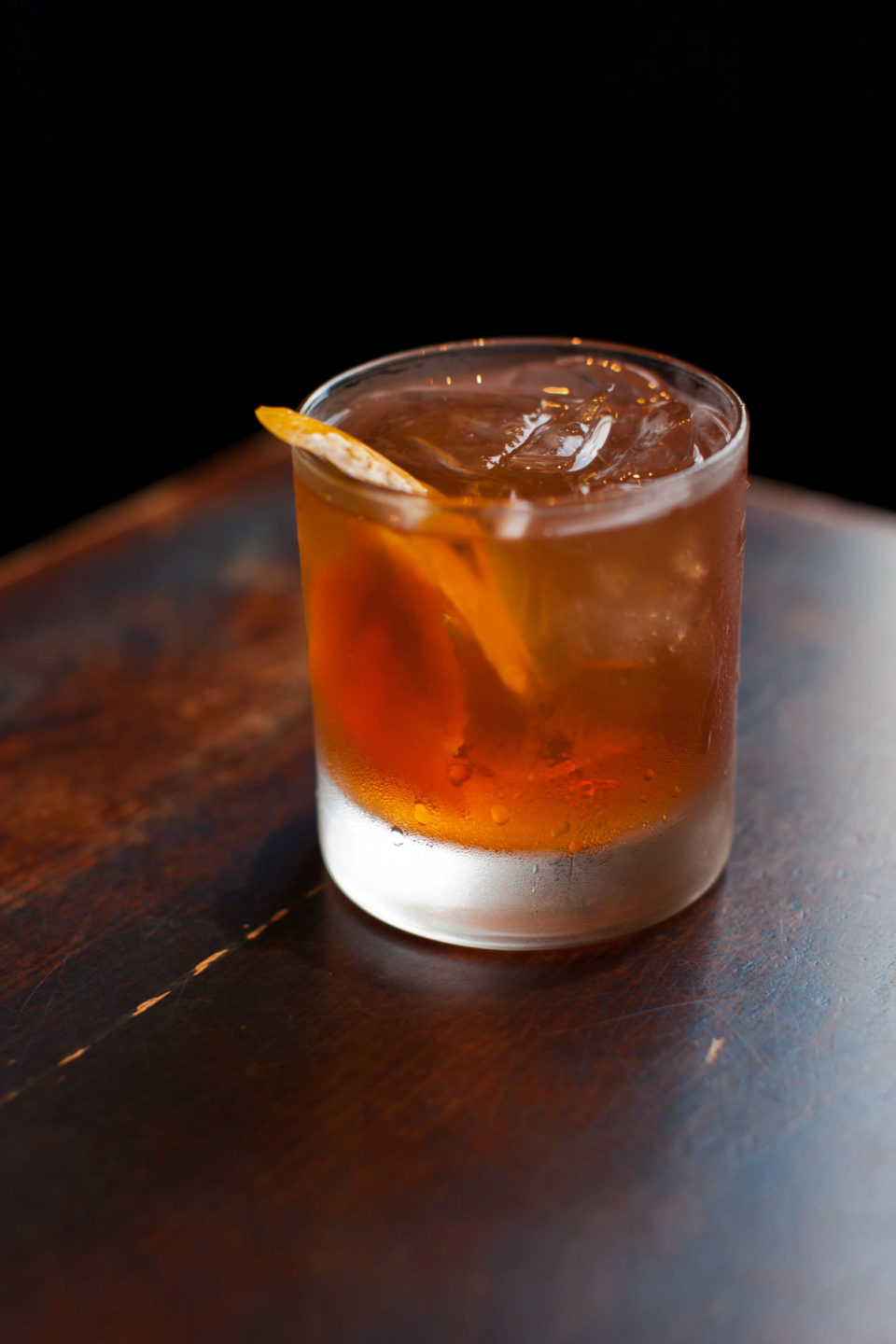 The Mexican Old Fashioned is a nice twist on a traditional Old Fashioned. Using Casamigos Anejo Tequila and Cointreau, this cocktail has a kick with a nice orange subtlety with a smooth finish.  It's a great drink to start any night out. On the lighter side, the Vineyard Sunset is a refreshing mixture of Bulleit Rye, Cinnamon syrup, lemon juice, and a red wine float. The drink is light and bright, a hint of cinnamon from the syrup made a great combination with the bold red wine, I could probably down a few of these on a hot summer afternoon.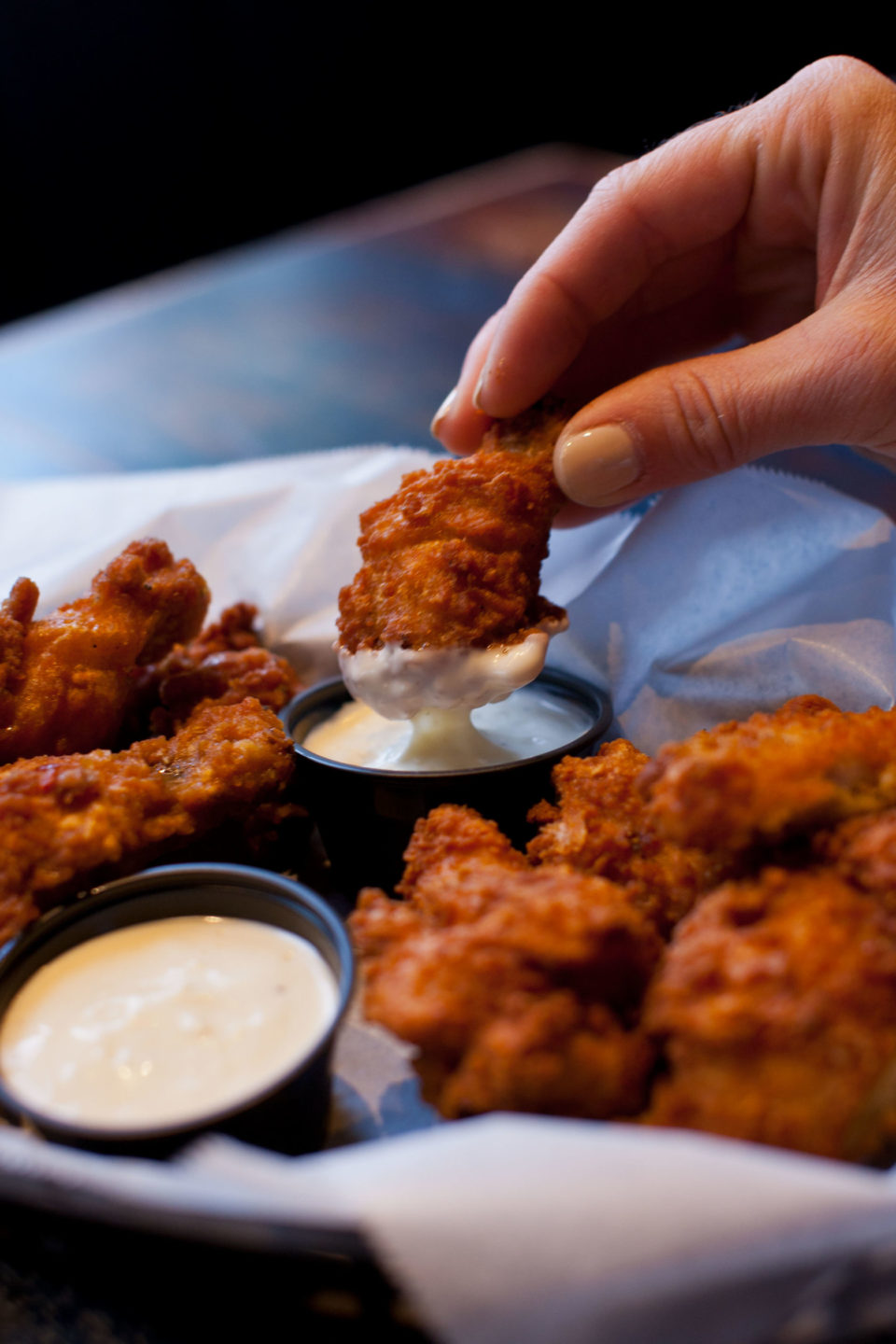 The food is classic bar fare, with specials that run every day. The particular day I was at Corkscrew, they had a wing and sandwich special. The wings were tequila lime, I have never heard of such a chicken wing flavor before, so naturally I took an order of six. The wings are breaded and fried so they hold up in this perfectly sauced combination of sweet tang from the lime and boozy bite from the tequila; it really tasted like eating a margarita. It was deliciously different. I would totally go back just to try the new eclectic wings daily. The wings on the standard menu come in a vast variety of flavors other than traditional buffalo. Their Cajun Dry Rub wings are moist, and tender, packed with traditional Cajun flavor.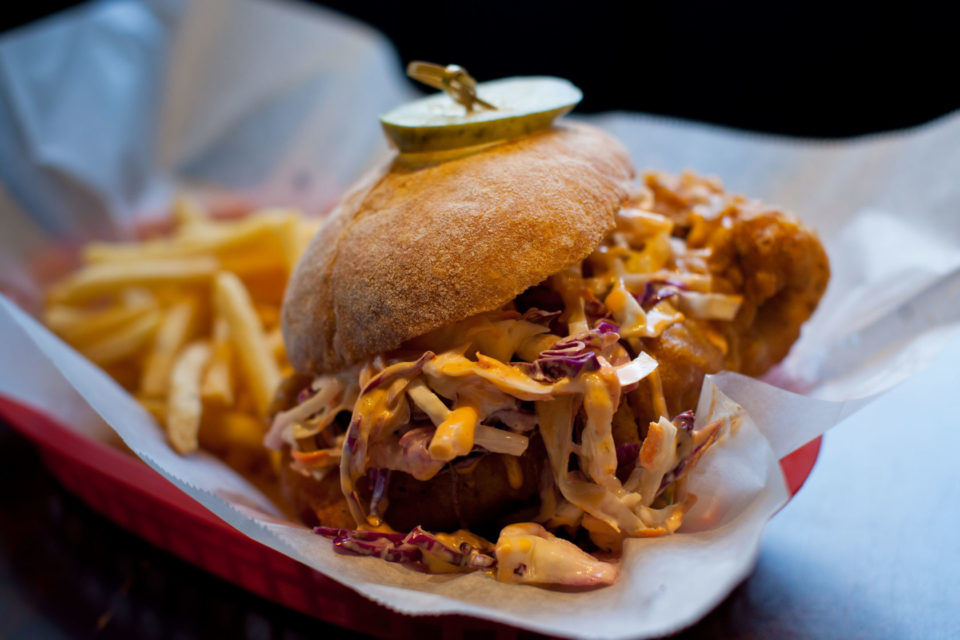 Next on the specials menu was a fried chicken sandwich. Doesn't sound so special? Oh, it was topped with a crisp, spicy Cole slaw and Siracha Ranch sauce.  The Tempura battered chicken was a large, juicy breast that held up to the heaping pile of slaw that cascaded over the sides. It was one of those messy, can't put down kind of sandwiches, or else game's over. Paired with classic shoestring fries, which works with the extra slaw that falls off the sandwich. No need for a dipping sauce!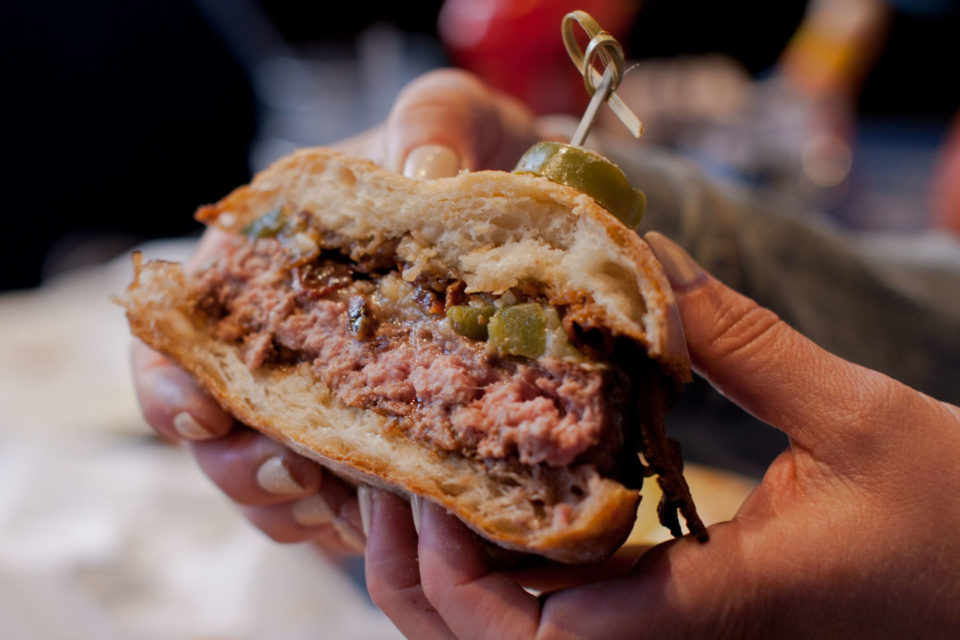 One simply doesn't go to a dive bar and not get a burger. So, lastly I got a burger, and with a name like Screw Lucy, I couldn't resist getting that particular one. A perfectly cooked patty topped with jalapeños, Pepper Jack cheese, crispy bacon and a peanut sauce. Man, these guys have the strange combinations down to a science. The peanut sauce made this burger go from an everyday classic to abnormal perfection. The sauce helped cool down the heat from the cheese and spicy jalapeños while leaving you with a slight peanut flavor after every bite.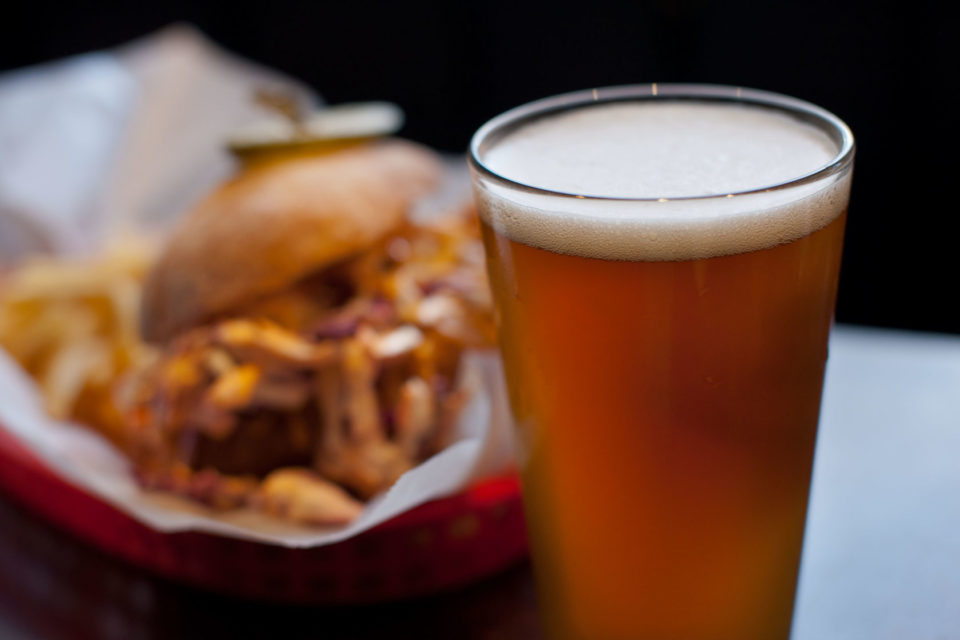 Corkscrew Bar is a place to go to grab some brews and grub, watch the game and shoot the shit over a game of darts and possibly take some shots on the way down. So do yourself a favor, if you ever want to escape the craziness of downtown, go and unwind at this local modern day Cheers bar.
You can visit Corkscrew Bar at 61 Congress Street. Check out their website, and find them on Facebook and Instagram.