A few weeks ago, I was invited to celebrate my dear friend and colleague Luck, founder and genius behind Ani Ramen, at Peachy's; a chic lounge in Chinatown serving craft cocktails, delicious Asian bites and funky/very Instagrammable decor. As soon as I walked in and saw the space, I said to myself, "This is too blog worthy." It was also a fantastic excuse to try all the drinks and food.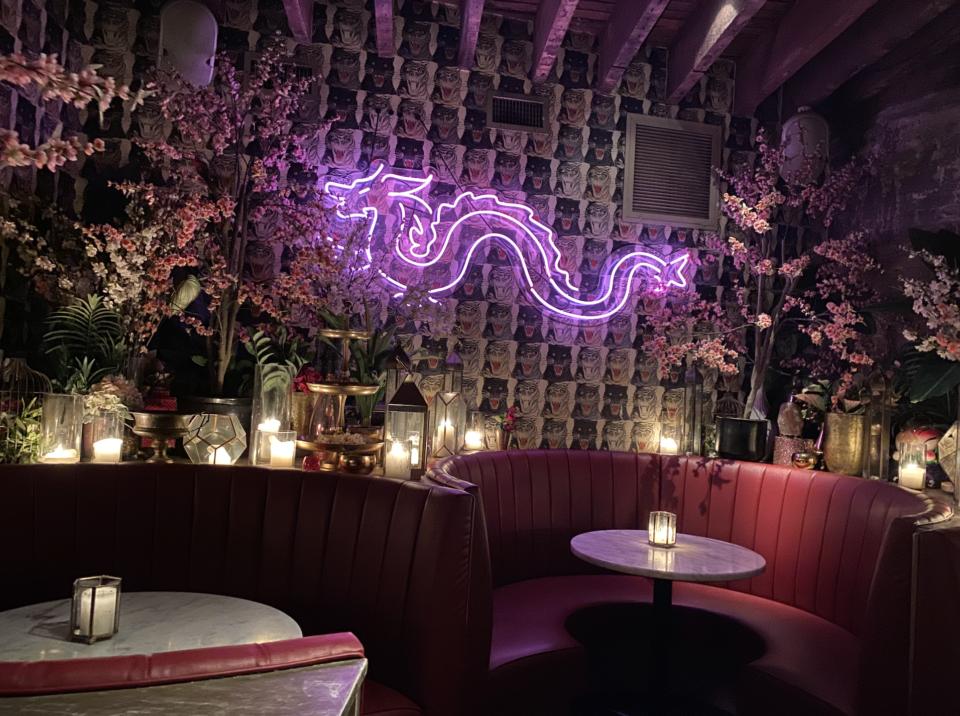 The cocktail menu is amazing and prices range between $15-$20. There is a menu for shared cocktails, which sounds fun for a group or if you're on a hot date. This spot is definitely "2nd date" worthy if you want to make an impression. It's sexy af, and the drinks make you feel even sexier. Or maybe it was my cute outfit that night.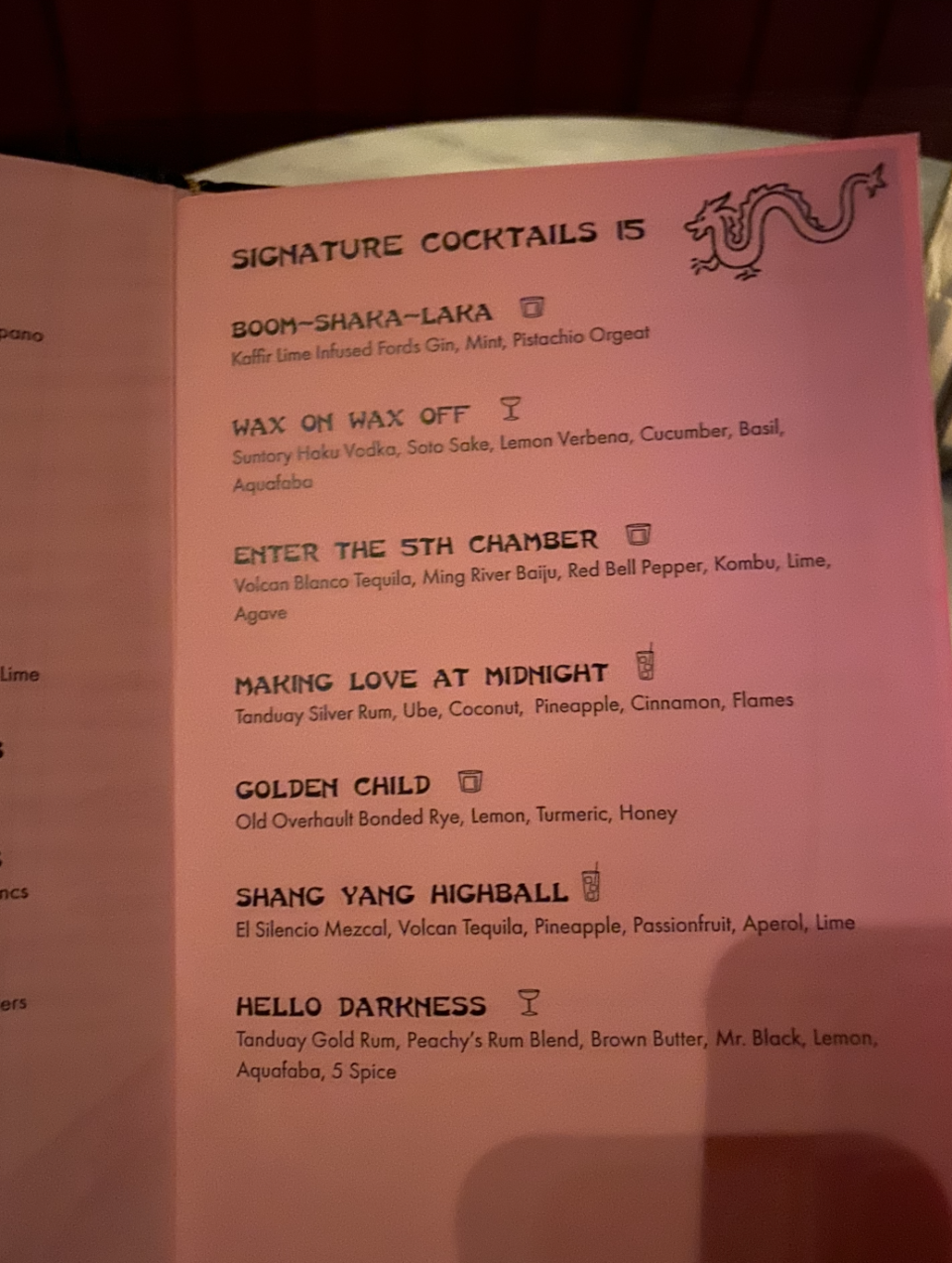 I ordered the "Horny Buddha." I think that's what it was called, but it came in a Buddha glass and it was delicious and hit the spot real quick.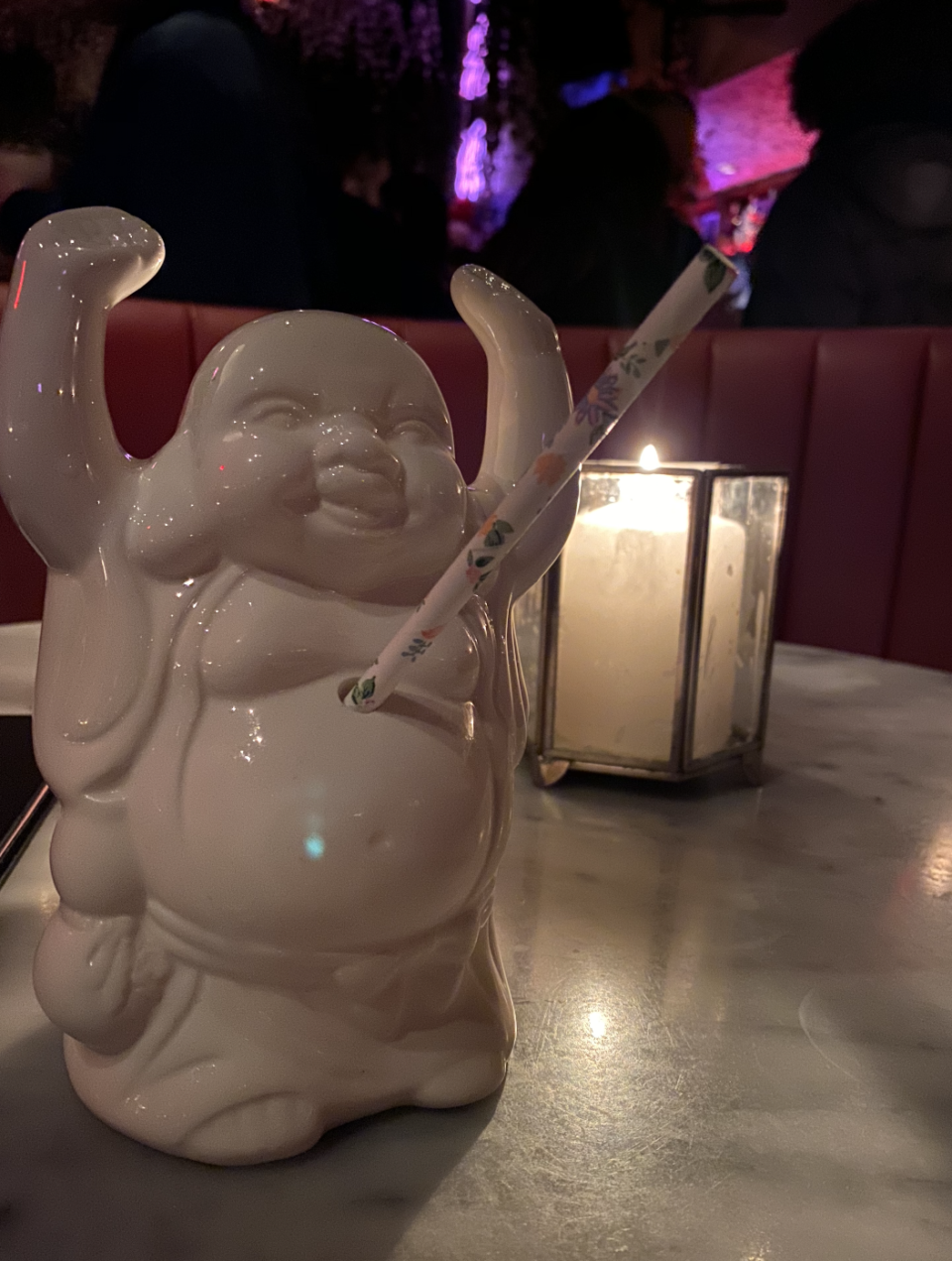 The space has sexy booths around the bar for private parties and there were a few groups celebrating birthdays. There was also a bar and bar tops where sexy people were mingling. From what I could tell, there were some attractive people in this place (or maybe it was the horny buddha glasses I had on).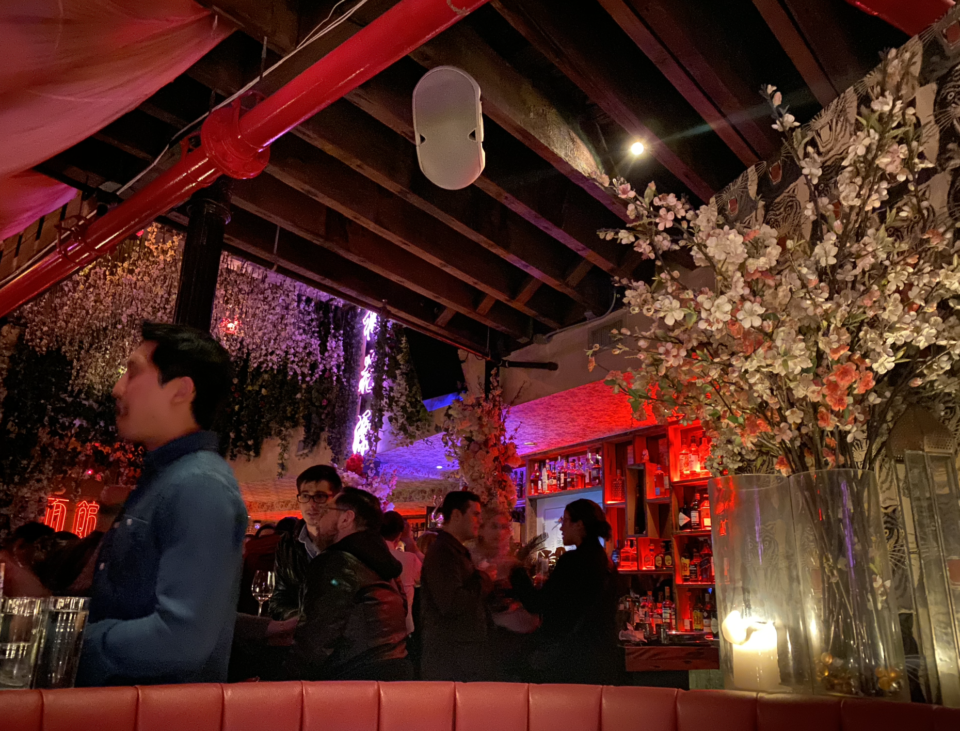 Let's talk about the music – 90s Hip Hop + R&B all night long. We were singing along all night and I just loved it. People weren't really dancing, but you could if you wanted to.
We ordered some bites, but at this point I can't tell you what we ate because I don't really remember. I do remember the shrimp toast, which was EVERYTHING and properly soaked up the Sake we were drinking for Luck's bday.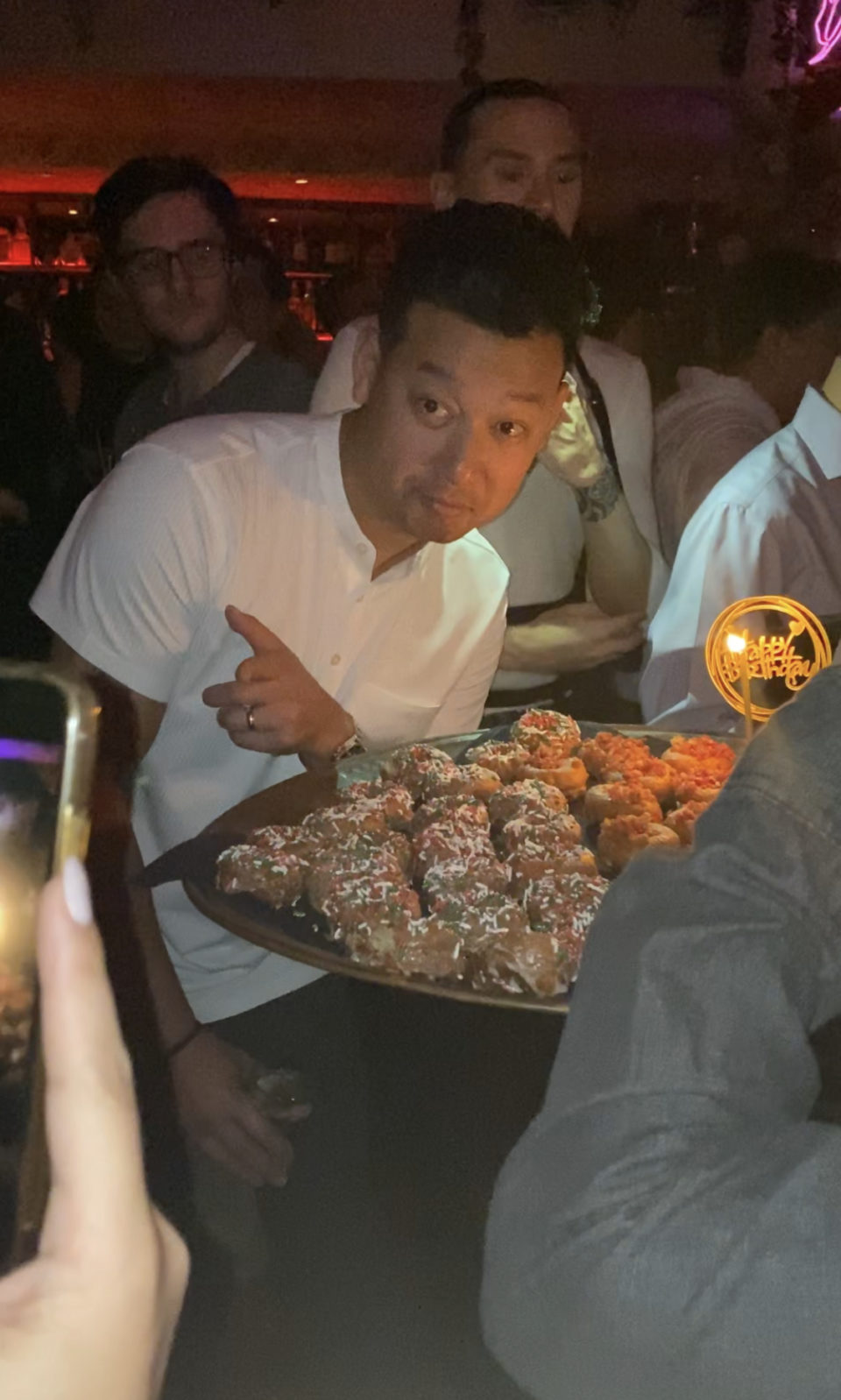 Great times. Definitely worth checking out if you want to try something new in the city.
Peachy's NYC
5 Doyers St, New York, NY 10013