If you're in need of a serious dessert crawl (and let's be real, who isn't?), then you've come to the right place. We've put together this list of the most delicious, most outrageous, most Instagrammable desserts in all of New York City. So pull out your fat pants and get ready to literally (dessert) crawl, because trust us, you'll definitely be crawling home after this!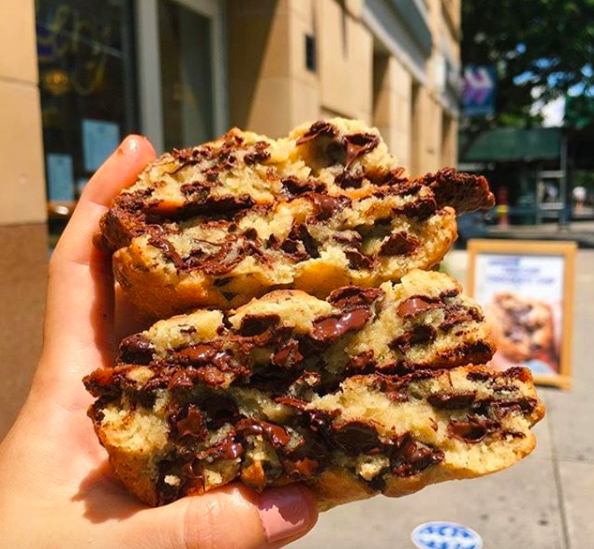 1484 Third Ave, NYC, NY 
Levain Bakery produces some of the absolute best cookies in all of New York City, which makes it the perfect starting point for your dessert crawl. You might have to wait in line but it's worth it for a taste of Levain's melt-in-your-mouth ooey gooey chocolate chip cookies!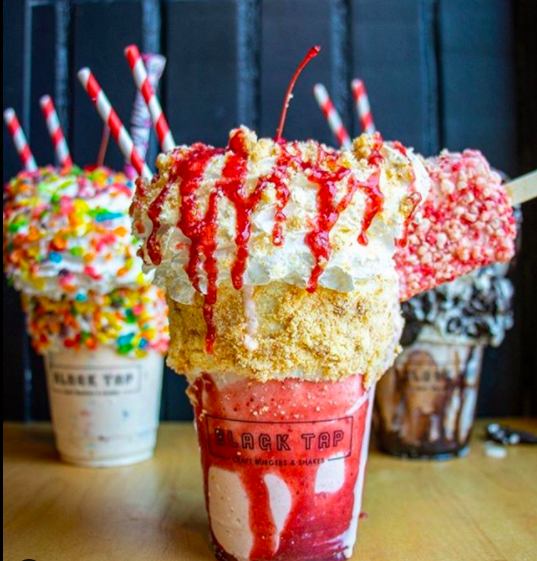 529 Broome St., New York, NY
This infamous NYC spot is known for its insane milkshakes and is a staple on any serious dessert crawl! You'll probably recognize these outrageous shakes from Instagram, overflowing and stacked with every topping you can think of.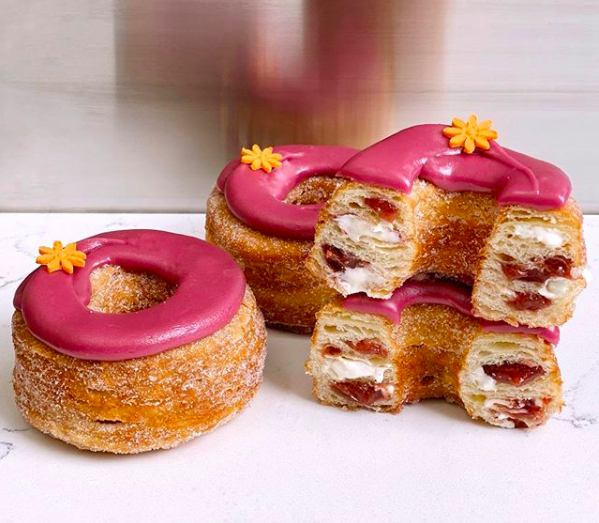 189 Spring Street, New York, NY 
The Dominique Ansel Bakery is iconic. From their milk and cookie shots, to the frozen s'mores, to their illustrious cronut, no dessert crawl would be complete without stopping at Dominique Ansel.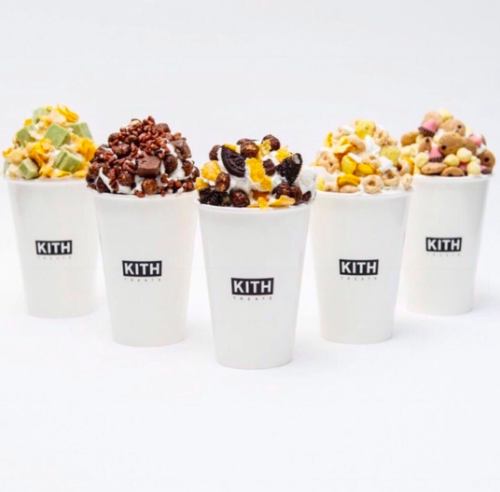 337 Lafayette, NY, NY 
This high-end shoe store doubles as one of the most unique dessert spots in NYC! Head to Kith Treats for some unreal delicious cereal-infused ice cream. Pick from their long list of cereals and toppings and enjoy a perfectly blended cereal ice cream!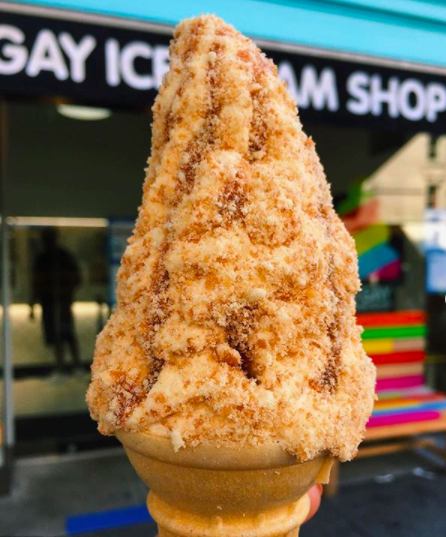 516 Columbus Ave, New York, NY 
You're not even on a dessert crawl if you don't stop at the Big Gay Ice Cream. The best part? There are multiple store locations AND an ice cream truck, so you really don't have an excuse to avoid these yummy treats! Order yourself one of their specialty ice cream cones for the full effect.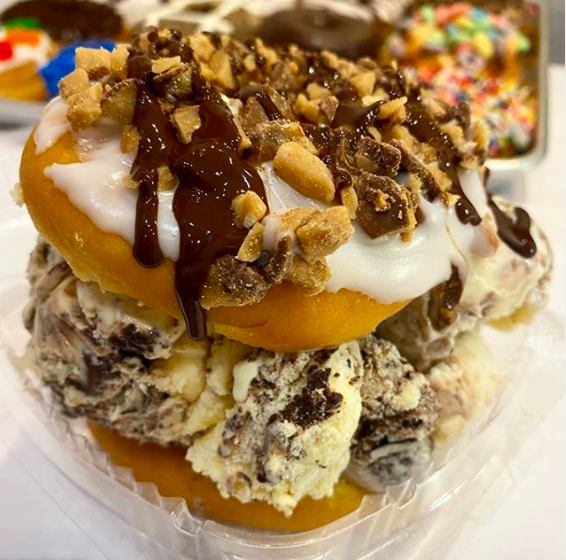 791 9th Ave, New York, NY 
Did someone say donut ice cream sandwich?! Rich donuts covered in delectable toppings and stuffed with three fat scoops of ice cream are what you're in for at Holey Cream. Build your own donut concoction from the long list of tasty options.
200 Columbus Avenue at 69th Street, New York, NY
The cupcakes at Magnolia Bakery are legendary, but don't sleep on the banana bread pudding either! You'll definitely want to add this one to the list of places not to miss on your NYC dessert crawl.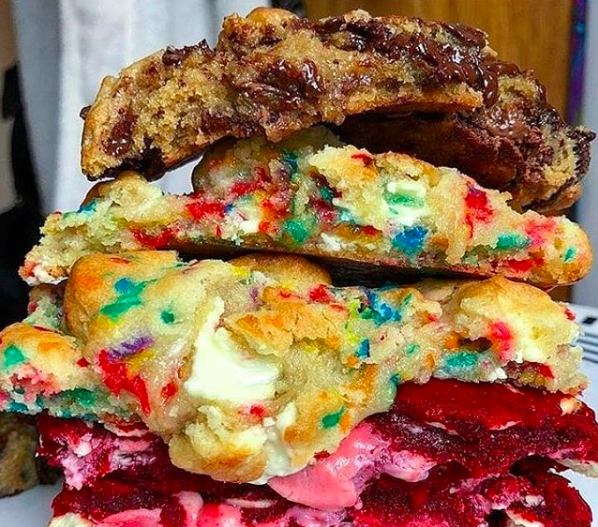 163 Chrystie Street, Basement, New York, NY 
This black-owned bakery has seriously gained traction as one of NYC's all-time best dessert spots! As the name suggests, here you'll find mouthwatering cookies that are crispy on the outside and gooey on the inside. With a variety of flavors to choose from, you might be overwhelmed and want to buy them all!
90 Washington Street, New York, NY 
Clinton Hall does it big, and their Red Velvet WTF Waffles are no exception! Three massive waffles stacked with an enormous slice of red velvet cake and garnished with Oreo cookies, the WTF Waffles are truly something to behold. You might need a team to finish this one.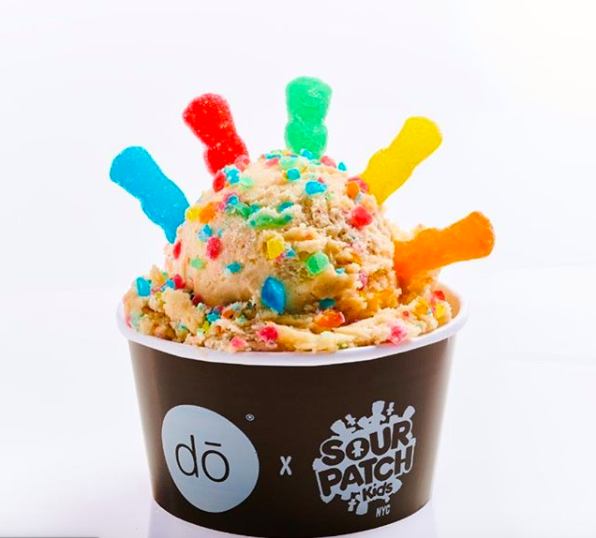 550 LaGuardia Place New York, NY 
This is THE place in NYC for edible cookie dough! Both edible and bakeable, the variety here ranges from nostalgic Dunkaroo flavored dough to classic rainbow sugar cookie dough. What's not to love?
Check out even more outrageous Instagram-worthy NYC desserts!