Molos invited us to check out their spot in Weehawken on the Waterfront and we decided to visit for a team lunch. It was the perfect day, and I was blown away by the incredible views. As soon as I walked in, I was taken back to my trip to Greece, from the decor to the beautiful details, the sunlit dining room, and the cute waiters.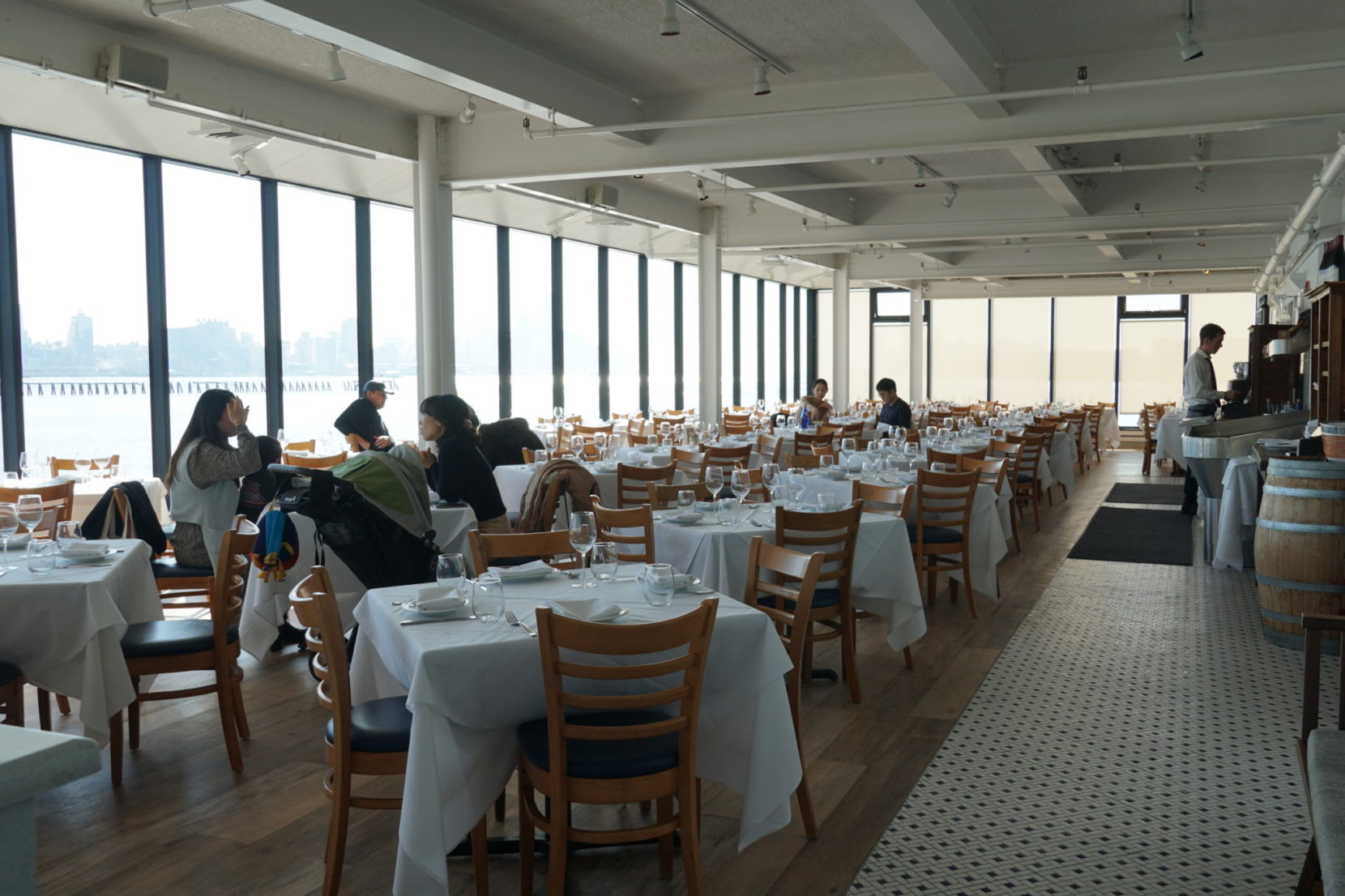 The food was on point! We went with their lunch prix-fixe menu and of course had to order some cocktails. It wouldn't be a team lunch without drinks.
We started off with complimentary bread and hummus along with our first dishes – the Greek Tomato Salad and Flash-Fried Calamari. The bread was super fresh, so I knew it was going to be a great lunch. The calamari was really crispy and tasty, it definitely hit the spot.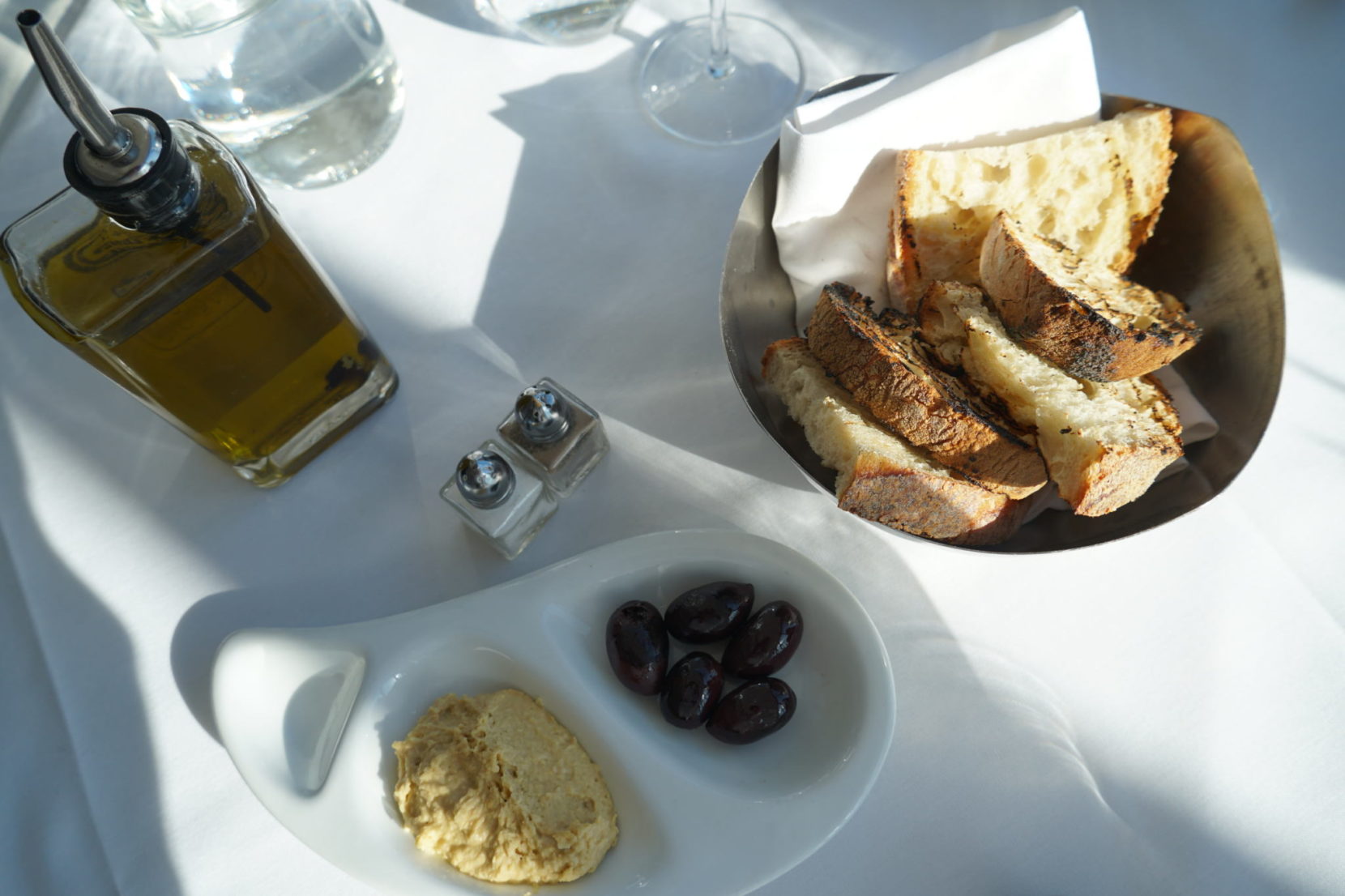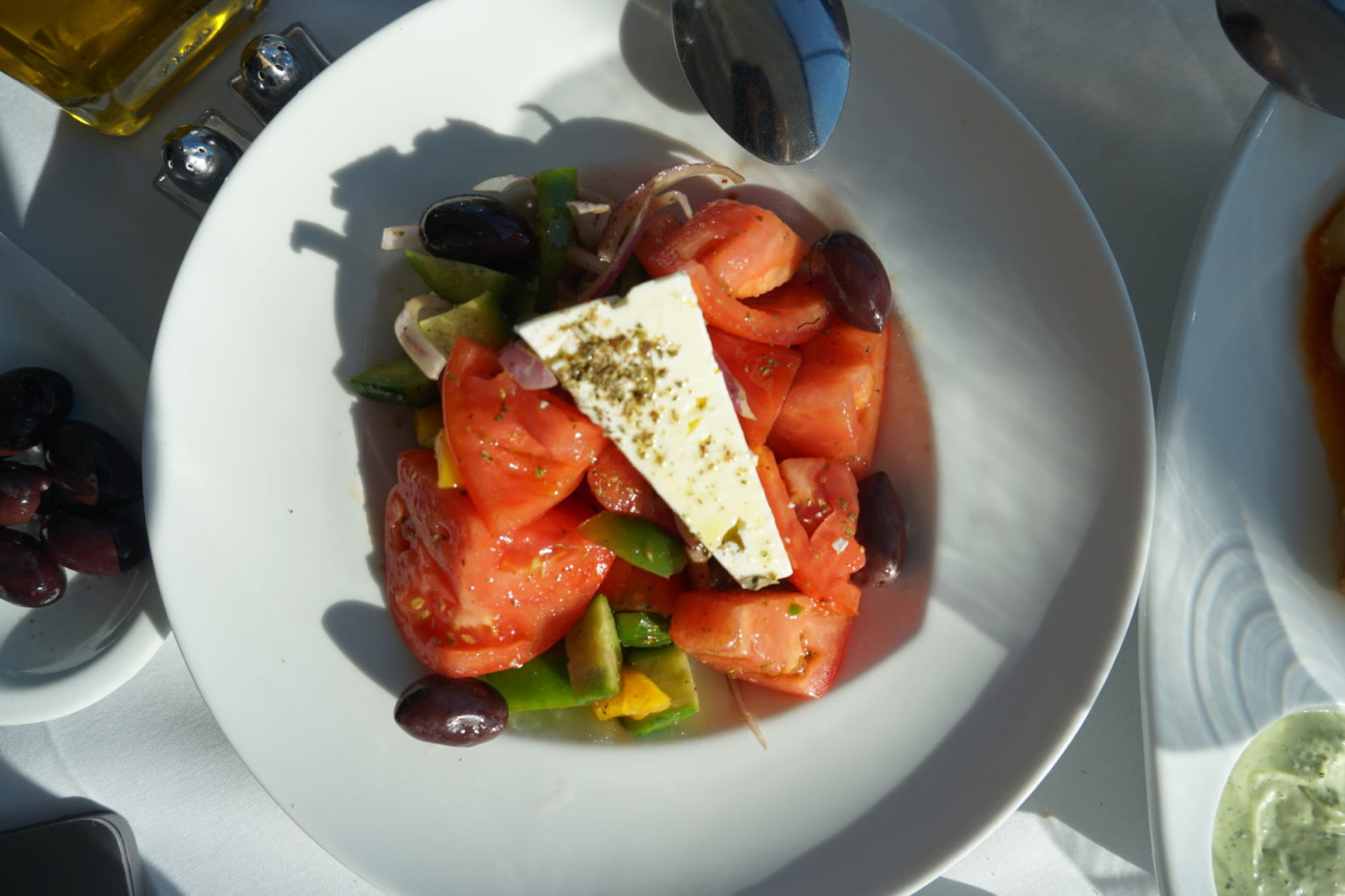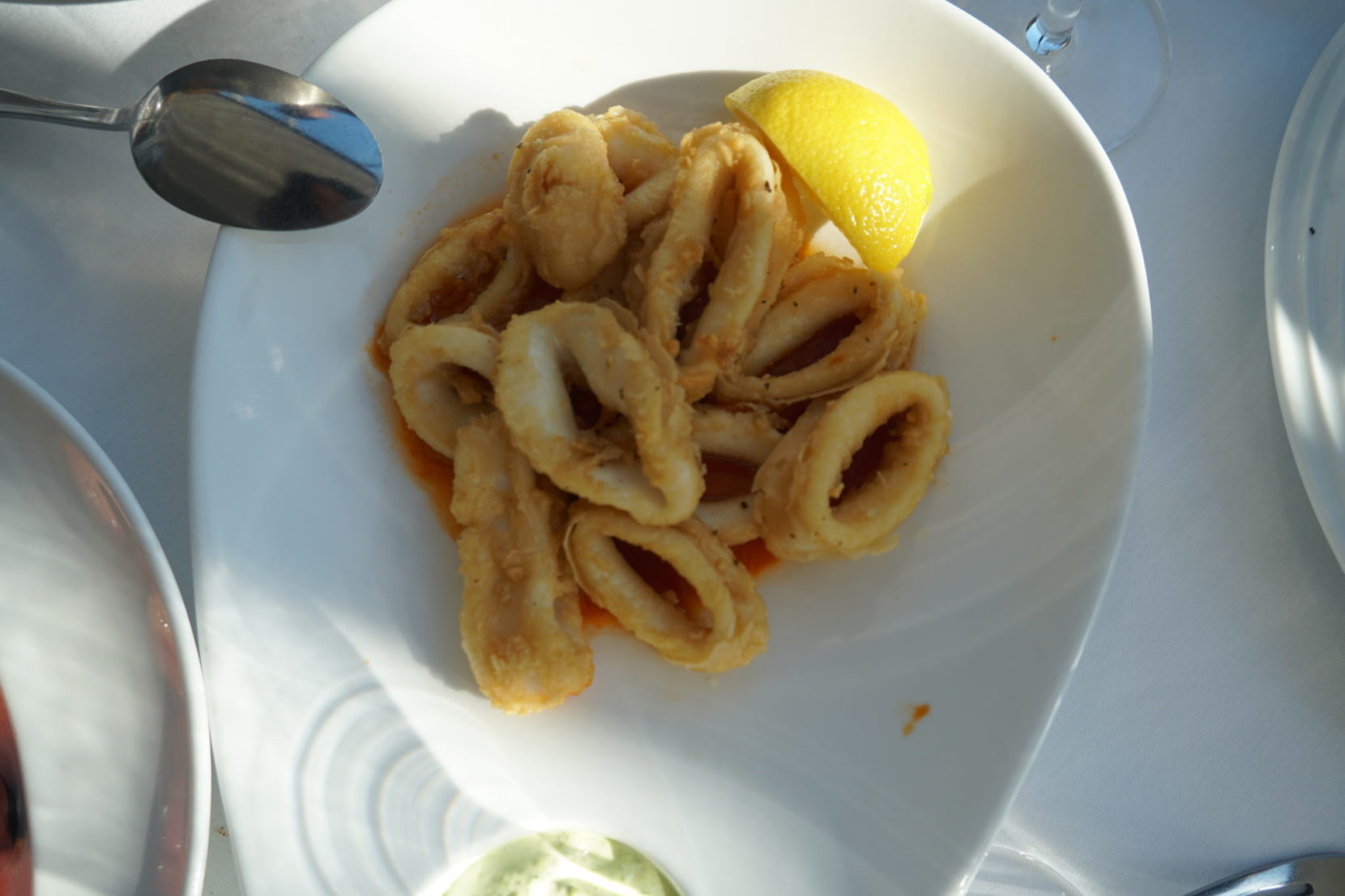 For our main courses, we had the Fish & Chips, Fettuccini a la Greca, and the Fillet Fish of The Day. They offer gluten-free and vegetarian options, so there's something for everyone!
Each dish was incredibly flavorful and super filling.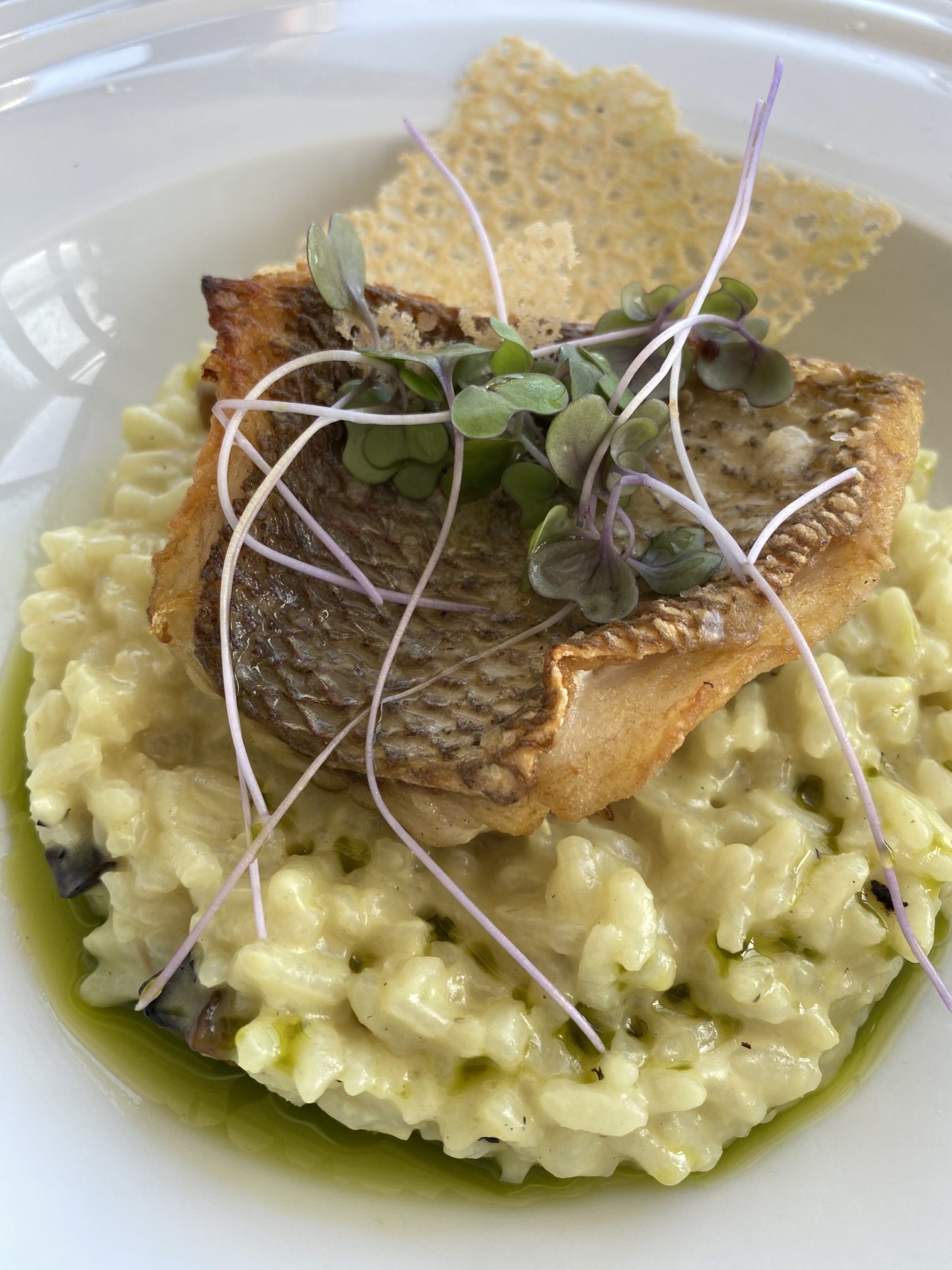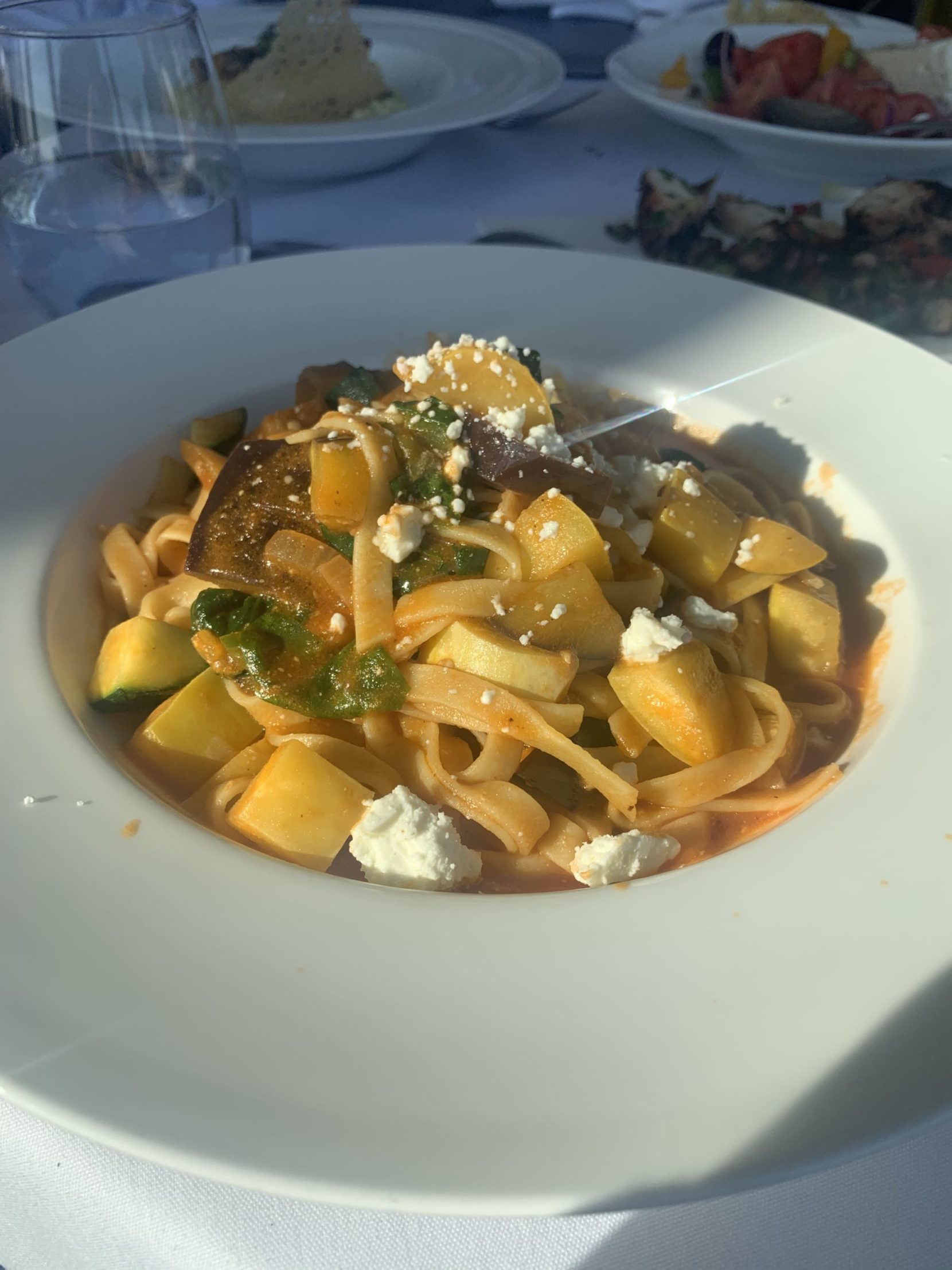 Along with our entrees, we enjoyed the Molos Martini and a Mediterranean Mule. Can't go wrong with a couple of cocktails!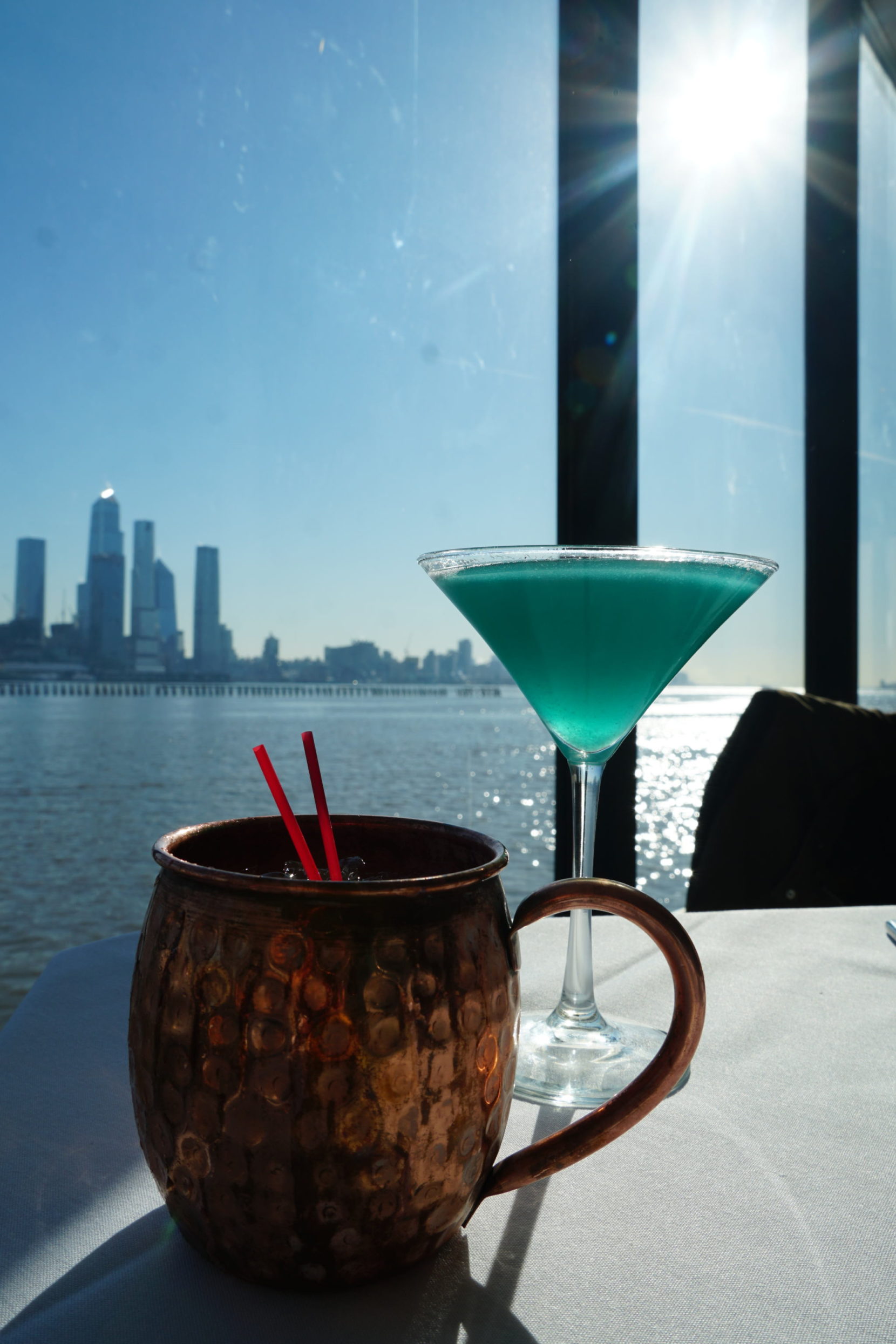 Overall, it was a tasty lunch with amazing views of the skyline along the Hudson waterfront. Definitely a place to check out for a date night or family dinner!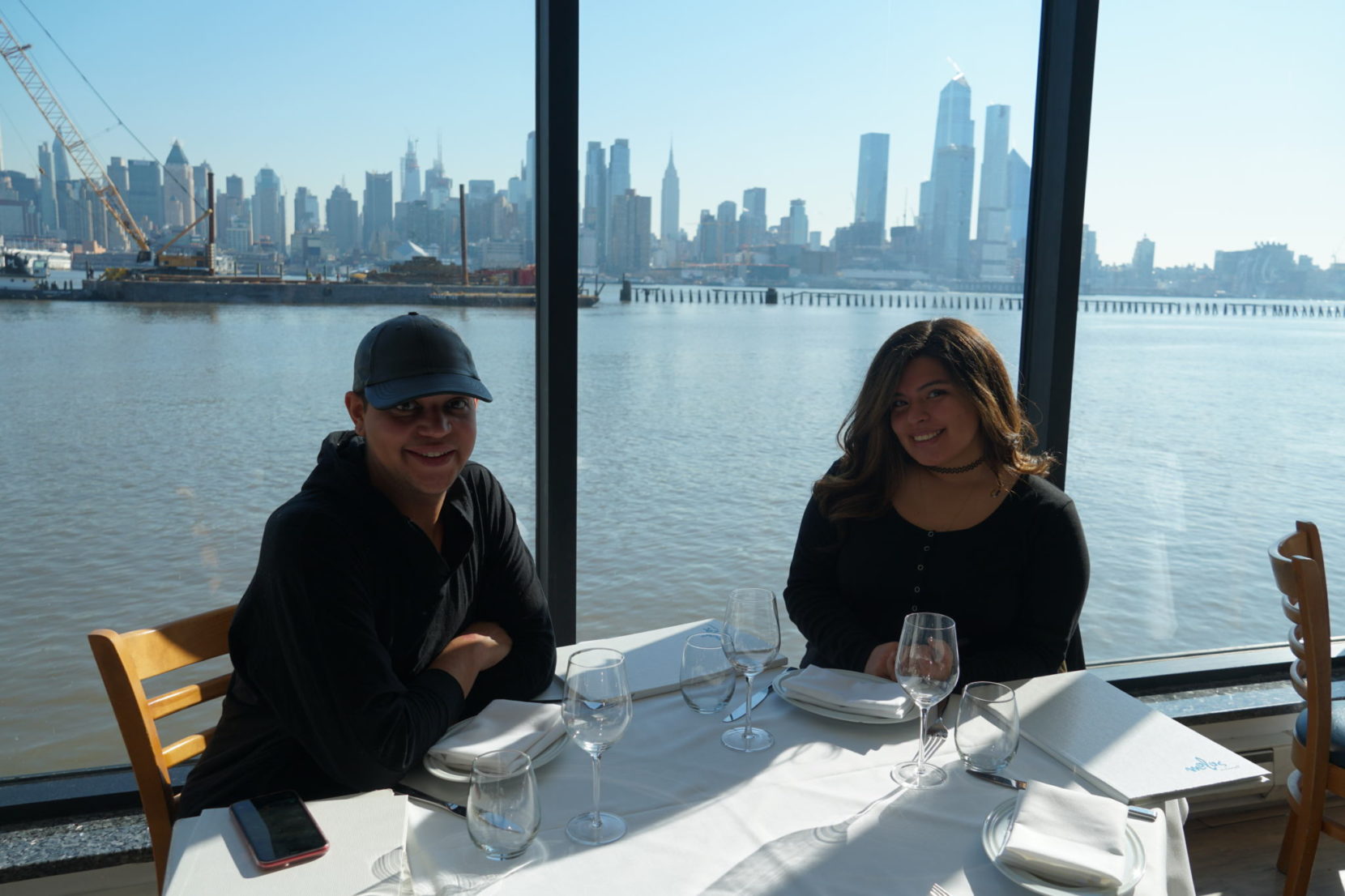 You can visit Molos at 1 County Rd in Weehawken, NJ. Find more information on molosrestaurant.com and follow them on Instagram and Facebook.