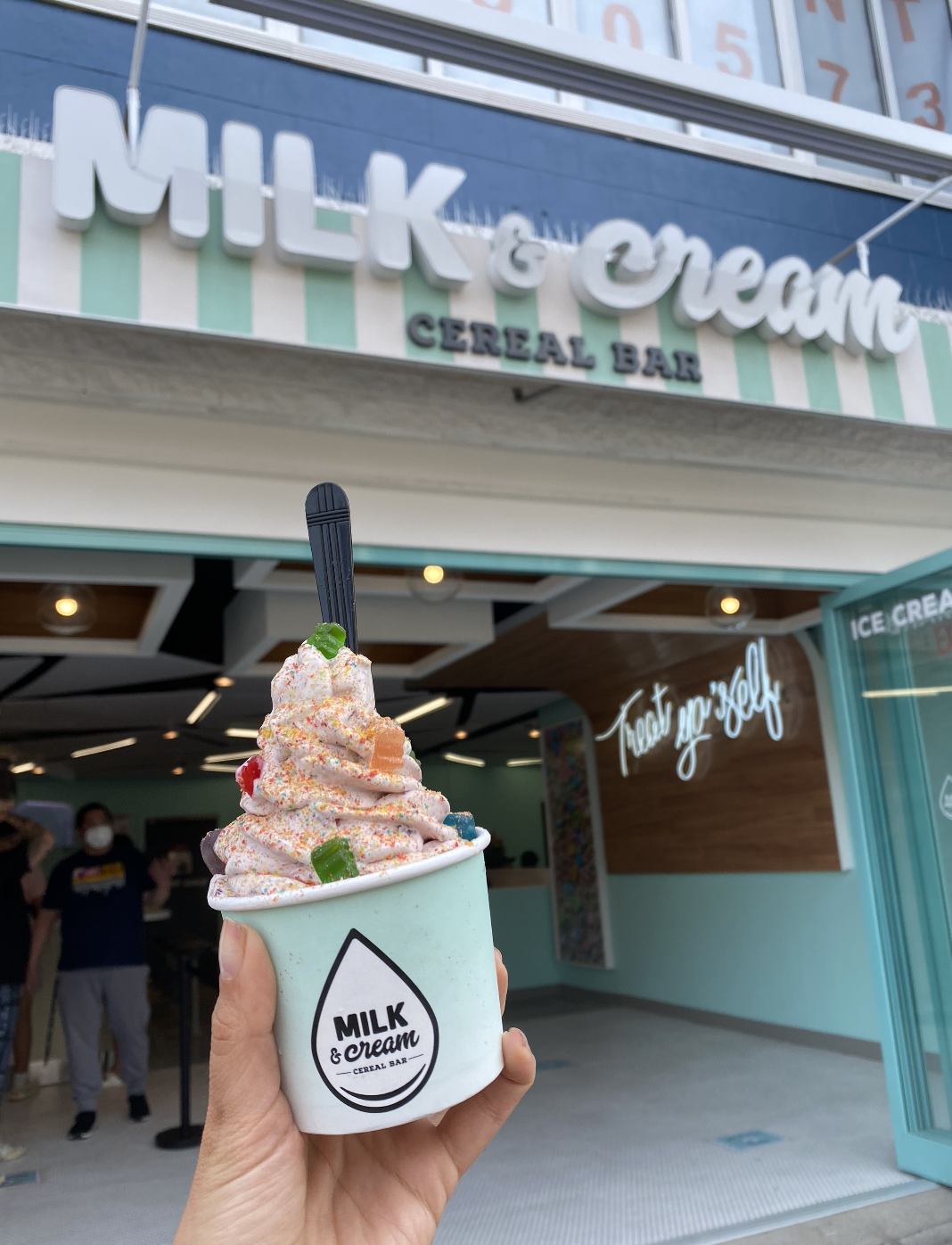 Yesterday, I had the honor of checking out Milk & Cream Bar, the newest munchie spot on the Newark Ave Pedestrian Plaza. It seems like we've been waiting for them to open for AGES and they are finally here! I got to try them for the first time at the All About Downtown Street Fair and was hooked! I love cereal, I love ice cream, and to combine both of them is #genius. This place is a godsend.  I guess I should say bye to my quarantine abs?
I had the chance to catch up with co-owner DJ before I dived into some yummy treats.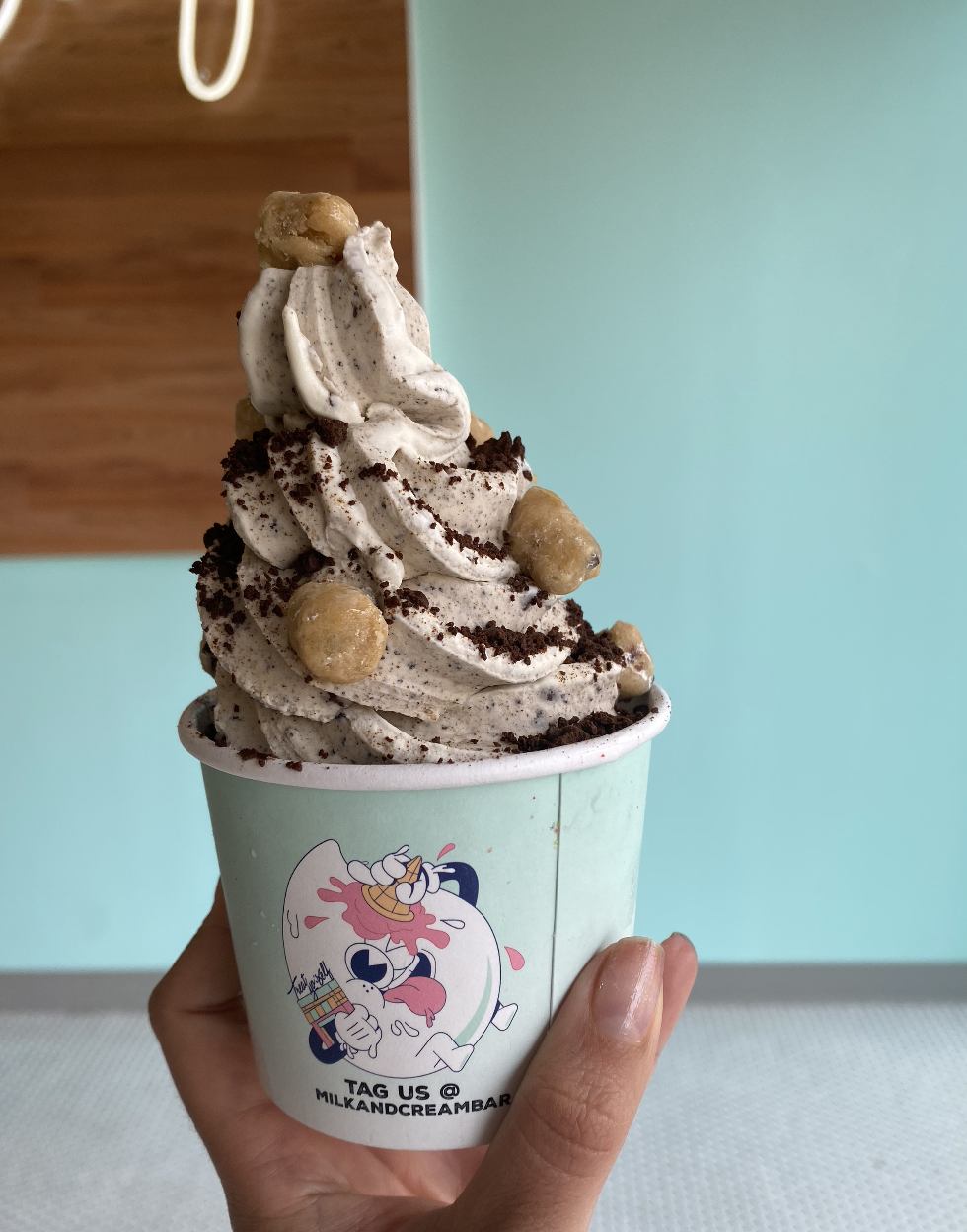 What's your name?
My name is DJ and my wife Stephanie is also co-owner of the space.
How did this come about?
We've been friends with the Milk and Cream guys in New York for a long time. It's something we've been talking about for quite some time. We started working on what it would look like to open up another location. When they came to us with the opportunity of franchising, we jumped on it. Their concept is so unique and then on top of that, their business practices are really what set everything apart from anything else we were looking at.
What makes this different than your run of the mill ice cream shop?
The biggest thing we have doing for us is that we don't even consider ourselves a dessert or ice cream place. It's really more about the vibes, about the experience, and we're really just trying to serve up a good time. During this pandemic, it's been difficult because what we want to give to the community is a beautiful space that they can enjoy and walk away with a delicious treat.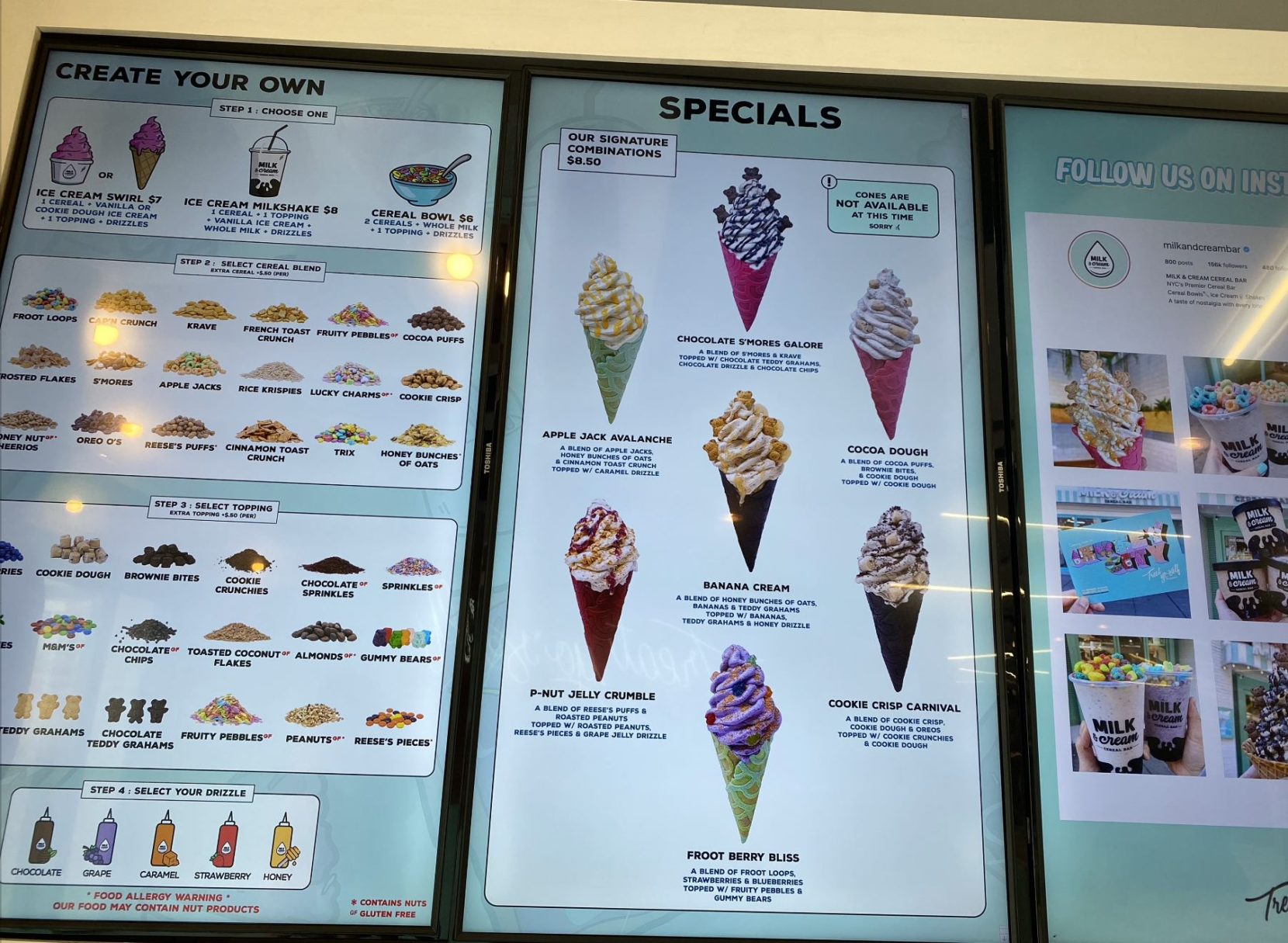 How have you guys pivoted during the pandemic?
Our space is really based off of creativity, and that's really what we focused on – how can we still give that same experience but being socially responsible. We've really focused on a lot of different details, made sure everything was disinfected, and we trained the staff to be conscientious of everything that's going on. The community has been really great and so far has been embracing us.
What's next for you guys?
As things start to progress and phase on, we'll start to develop different things and start to insert different collaborations that the team has been working and eventually get to a point where, once we're in phase 3 and phase 4, it's going to be a big celebration.
Awesome, congratulations! What's your favorite one?
Cookie Crisp Carnival is my absolute favorite, it brings back all the nostalgia and it's definitely one to try.
You can find Milk & Cream Bar at 175 Newark Ave in Downtown Jersey City. They are currently open from 1PM to 8PM. Follow them on Instagram for more details: @milkandcreambar