This past weekend, I was heading into the city with my daughter. Knowing I'd be blowing a ton of money while in the city, I decided we would find an affordable place to have lunch in New Jersey. A few months back, I had done some research looking for local Argentinian cuisine. While Googling, I stumbled across Dulce de Leche Bakery in Jersey City. It's located in the Heights section, on Central Avenue. Since we were taking the PATH from Newport, it was ideal to finally try this place.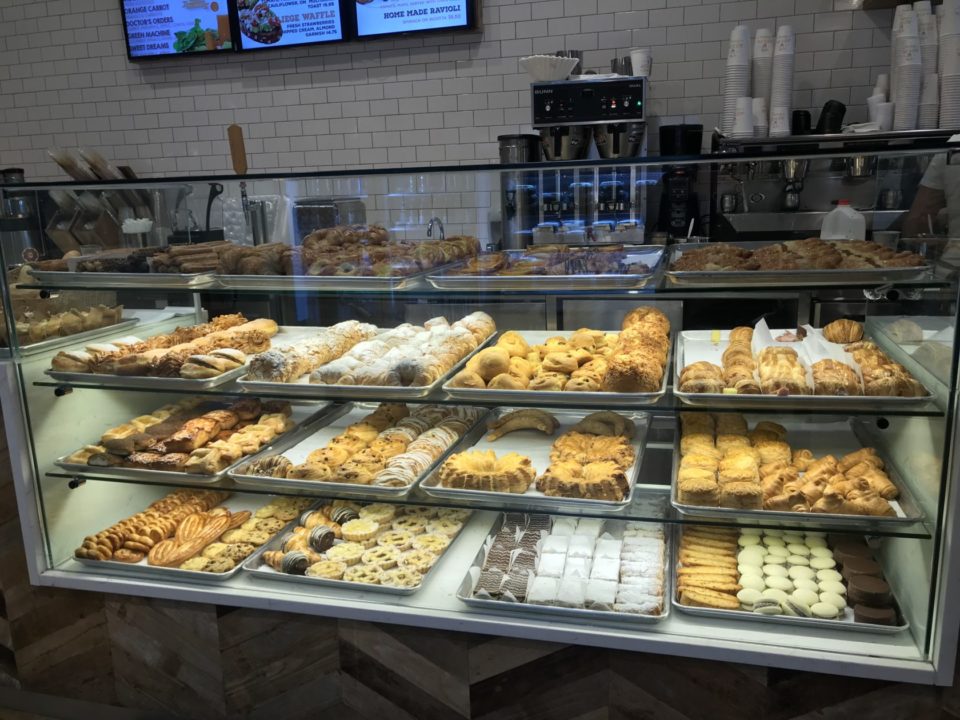 Having been born in Argentina, I have firsthand experience of the mouthwatering foods that my culture has to offer. I was excited like a kid on Christmas to have a sampling of my favorite treats. As soon as we walked in, I was overwhelmed by sweet and salty treats on display. There was fatura, which is the equivalent of croissants and donuts, but sooo much better because they're filled with dulce de leche. Forget your candy bar caramel, this is so much more rich, smooth and delicious. There are freshly made quiches, small sandwiches, empanadas, and churros!!! FML, I knew I was going to gain 5 lbs, but I didn't care. They also offer the traditional sweets like mini cannoli, fruit tarts, mousse. On top of that, they offer a traditional breakfast and lunch menu. This consists of egg and cheese sandwiches, avocado toast, homemade ravioli and milanesas, which essentially is a chicken cutlet alone or topped with marinara and mozzarella. I was surprised they also offer lomito, which is tenderloin, because everything on their menu is under $9.00!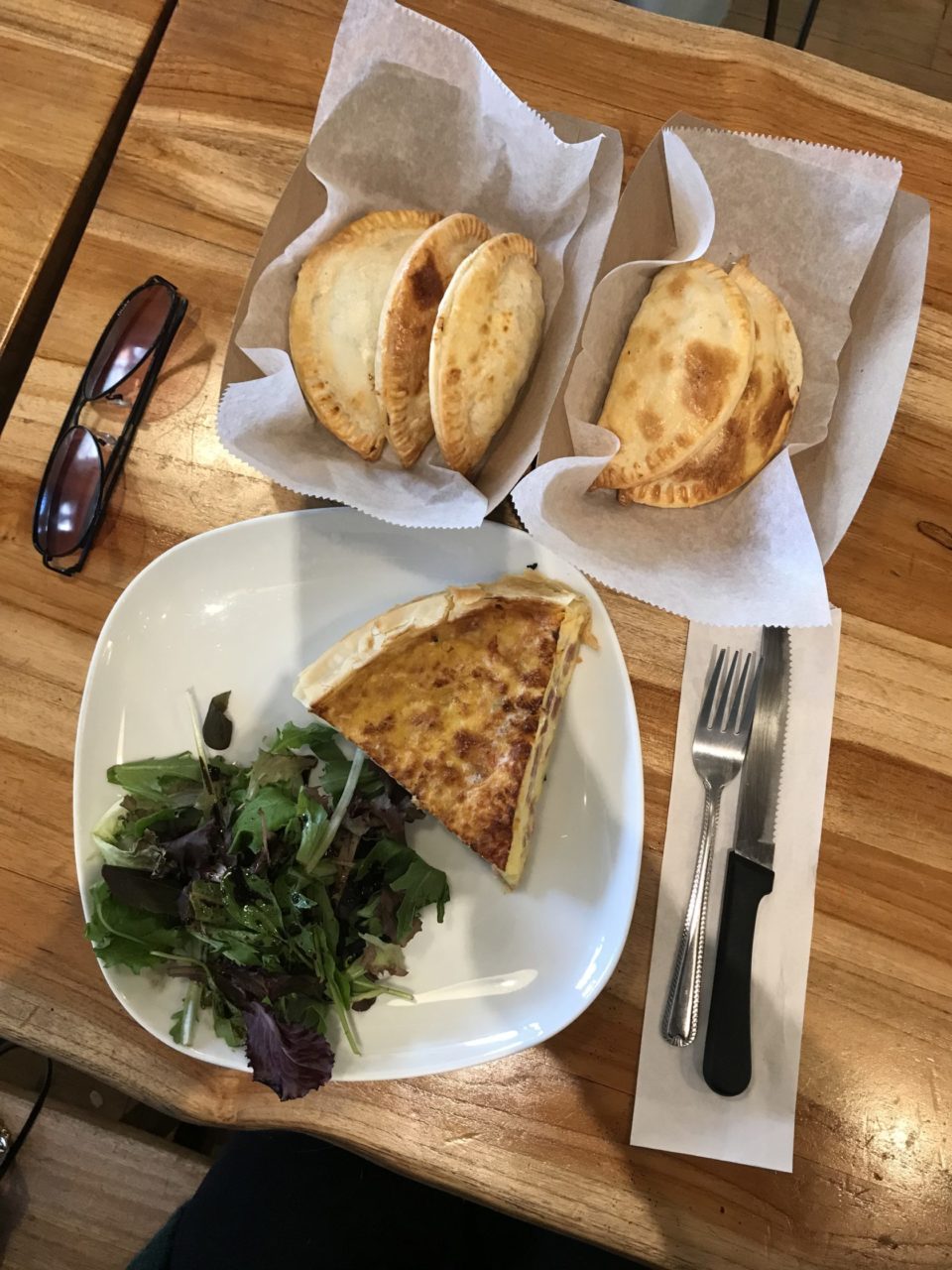 I was starving and therefore ordered with my eyes. I had the ham and cheese quiche, which was served with a small side of arugula. We also ordered a few empanadas (5), a dulce de leche stuffed donut, churros and a vigilante (sweet croissant with fig jam on top). My entire being was in heaven. I'll skip to the empanadas which, I'm sorry mom, are UH-mazing (mostly because they don't have the traditional raisins which I don't like). We tried the traditional beef, chicken and ham and cheese. I'll mention that I'm not a fan of most chicken empanadas because they're dry, but these are moist and delicious. The churros made me nostalgic for the churros and (hot) chocolate I used to have as a child with my abuelos. These were delicious, and the dulce the leche filling put them over the top. I'm not ashamed to say we each had one, at the bakery, and I ordered several more to bring home.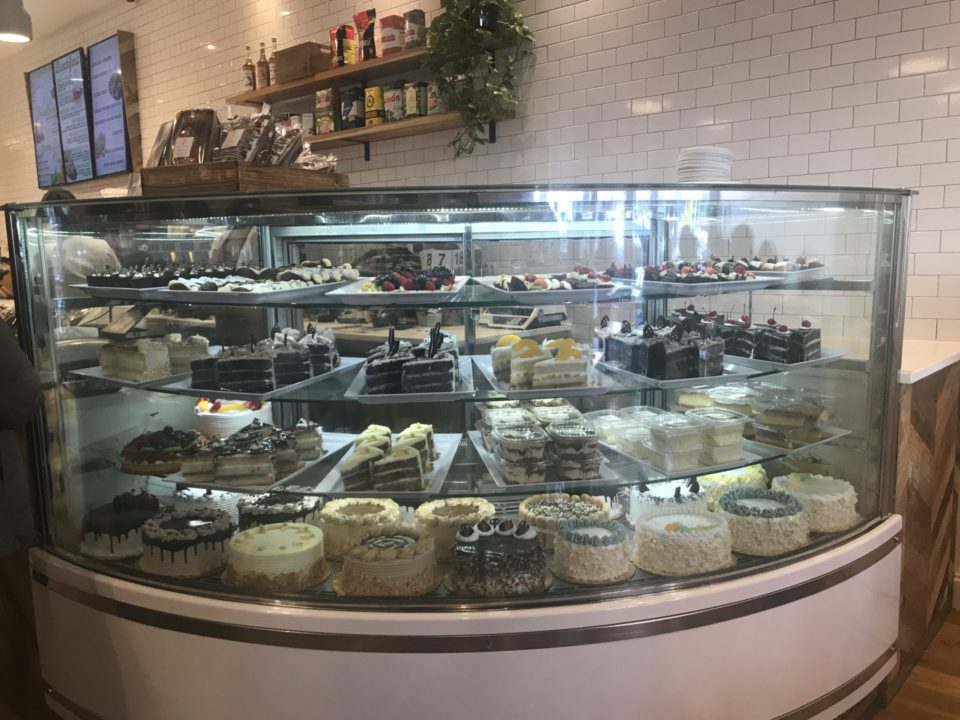 Our total bill was under $20 and my daughter and I were stuffed.  This place is a hit for your stomach and wallet! You can have breakfast, brunch or lunch and enjoy a delicious meal, with dessert, at an extremely affordable price. I will be going back, as often as possible, and not just because stepping into this cute spot brings me back to mi Buenos Aires querido. The food is delicious and the service is great. Also, I may or may not be eating a churro as I'm writing this piece, lol.
---
About the Contributor
Maria Fernandez is a freelance contributor to ChicpeaJC. As a Latina, food was always a staple in Maria's life. Being around her mother and grandmother, Maria not only learned how to cook, but also developed a huge love and appreciation for food. Working in corporate America didn't fulfill her enough, so Maria decided to start writing freelance in order to have a creative outlet.
Being a frequent visitor of Jersey City, Maria loves to try out new eateries and sample the eclectic cuisine that's offered in this town. She wants to share her "taste bud travels" with Jersey City readers, so they know the best (or cheapest) places to eat.
Not only is Maria a Business Analyst for one of the world's top apparel companies, but she's a single mom to an 11 year old daughter (aka The Spawn), who has the same love of food and Jersey City that she does.
You can find her on Instagram.