One of the best things about living in the Jersey City and Hoboken area are all of the new and hip restaurants, bars, and eateries opening up. IronPlate Studios did a little research to help you find the healthiest options at some of the buzziest locations in the area!
Next time you are texting with friends and solidifying plans, you'll know the answer to the age old question, "!here should we eat?"
We've got your answer! These are some of the spots that live up to the hype, and we've helped to sleuth out some of the healthiest menu options so you won't be stumped when you sit down and it's time to order! Here's IronPlate's handy guide for enjoying healthy eats in Jersey City and Hoboken's coolest restaurants.
Jersey City
1. Cellar 335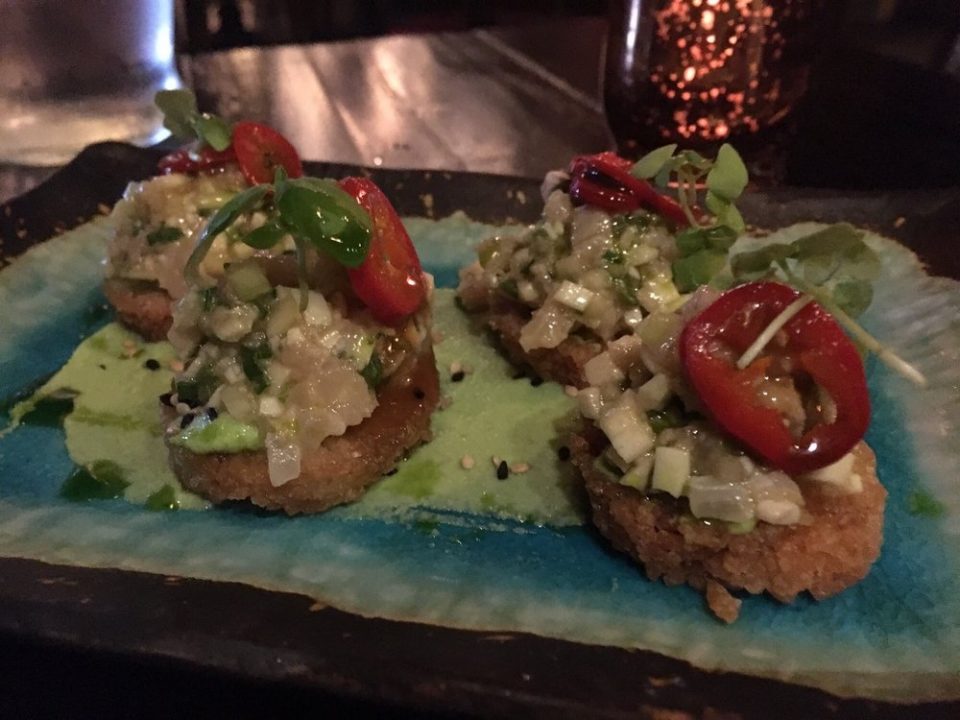 Cellar 335 is one of Jersey City's newest and coolest establishments. Cellar 335 is a global plates & tropical cocktails joint located in a cool basement setting with funky decor. IronPlate Studios recommends ordering the charred edamame, Tropical salad, Hamachi tartare, Branzino, or Skirt Steak.
Healthy Tip: Consider alternating ordering a water or seltzer and lime between tropical cocktails.
2. Kitchen Step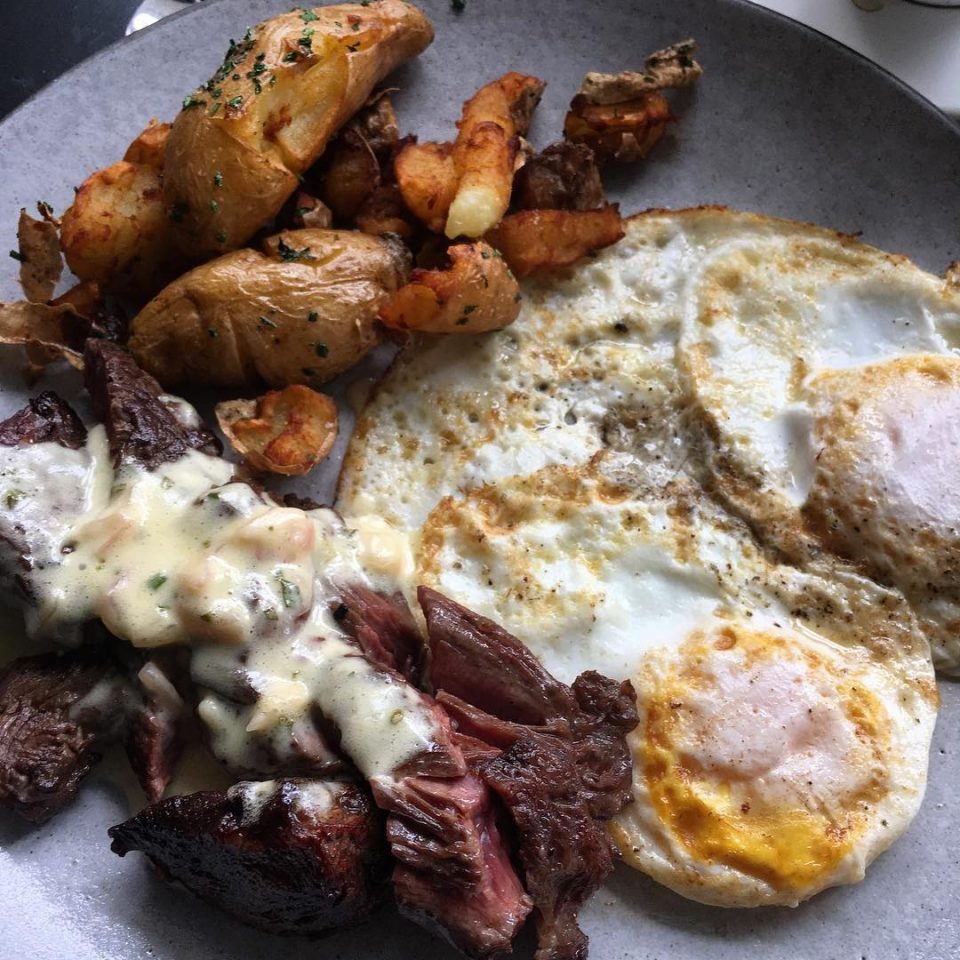 The Kitchen Step, a neighborhood bistro in the downtown Van Vorst section that celebrates Jersey City's rich history and delivers thoughtful market-inspired cuisine and craft cocktails in an intimate and inviting atmosphere. Kitchen Step serves dinner Tuesday through Sunday, and brunch service on Saturdays and Sundays. The small plates are perfect to share with friends – most notably are the oysters, charred squid, and different salad selections. For dinner, IronPlate's picks include miso-glazed Portobello mushrooms, black angus hanger steak, and the olive-crusted salmon. Our top brunch picks are the Breakfast burrito, Hangar steak & eggs, and the eggs any-style.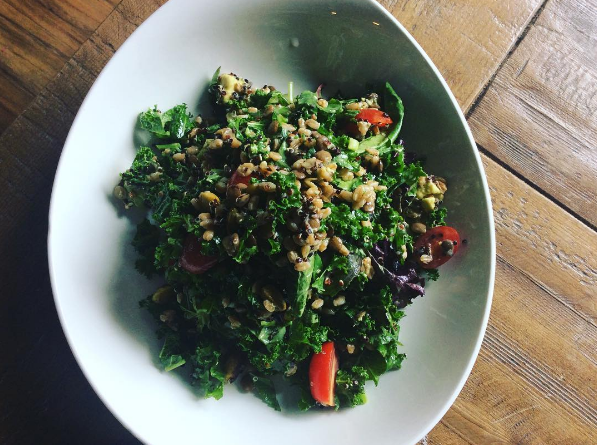 Latham House is an ode to American food and drink featuring a contemporary slant on tradition. Latham House is located in the old location of The Kitchen on Grove. There are many healthy and delicious options at Latham House – we recommend checking out the Seared salmon, grains and greens salad; Get your Greek on Salad; any of the veggie sides; also worth noting are the Moroccan spiced lamb meatballs, Herb crusted Salmon, and Thai Bouillabaisse.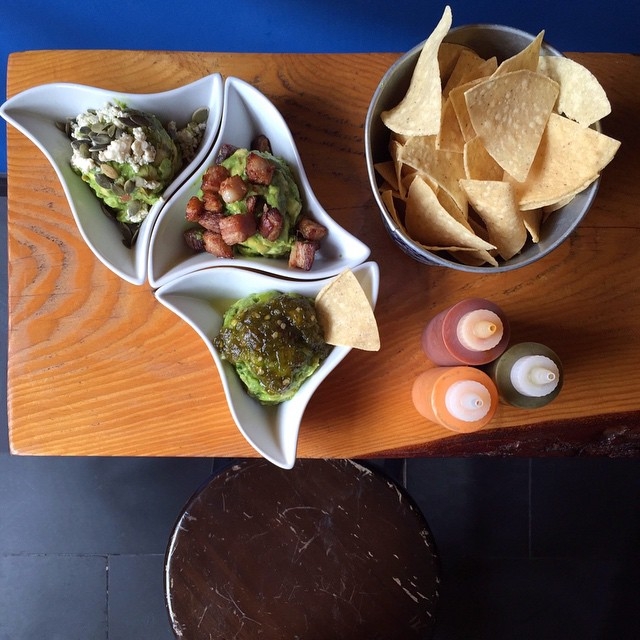 Located in the heart of Downtown Jersey City, Órale provides guests with seasonal dishes using the freshest local ingredients. With a finely crafted Mexican cuisine, Órale creates flavorful dishes that are familiar and comforting with a uniquely American and modern twist. Some of the best bets on the "share" menu are the seared pulpo and the corvina crudo. Healthy choices on the "mains" menu are the Shrimp ajillo or Mercado salmon. Órale is known for their tacos.
Healthy Tip: When ordering tacos consider looking out for key words like sautéed, seared or roasted over crispy.
5. Ozu Foods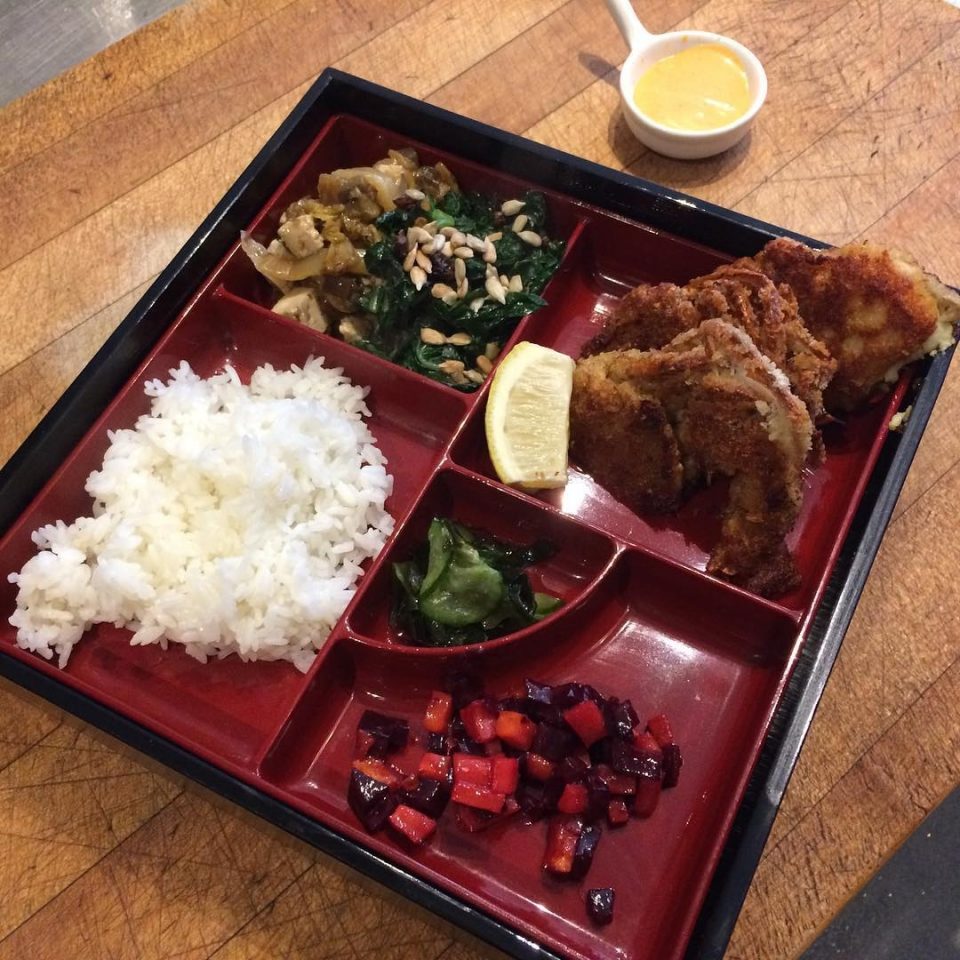 Ozu Foods is a seasonal and healthy Japanese eatery located in Jersey City Heights. Ozu Foods is a great spot for the vegetarian-friendly diner. IronPlate recommends any of the meat, fish, or vegetarian bento boxes, poke bowls, or sushi and sashimi.
Healthy Tip: When possible, try substituting brown rice for white rice, and ask if you can omit cream cheese or other high-calorie add-ons to your sushi order.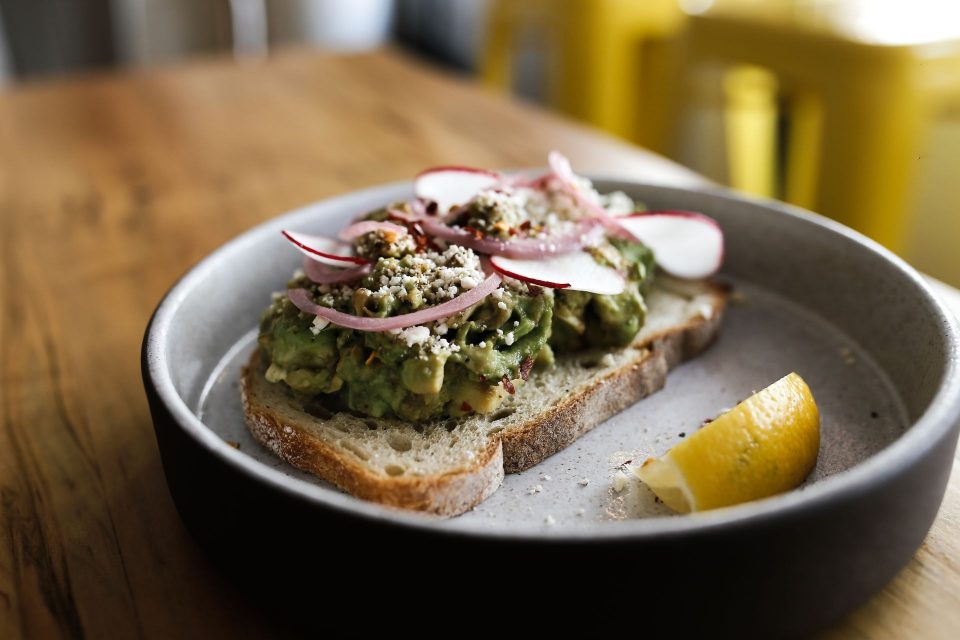 Short Grain is a neighborhood café and eatery located in the historic Van Vorst Park district of Downtown Jersey City. Short Grain serves specialty coffee, sandwiches, brunch, and small plates. Our picks are the kale salad, two eggs any style, and the roasted cauliflower entrée. And you can never go wrong with brunch's most trendy dish – avocado toast!
Honorable mentions: Tidal Poke, Rumi Turkish Grill,  Hamilton Inn
Hoboken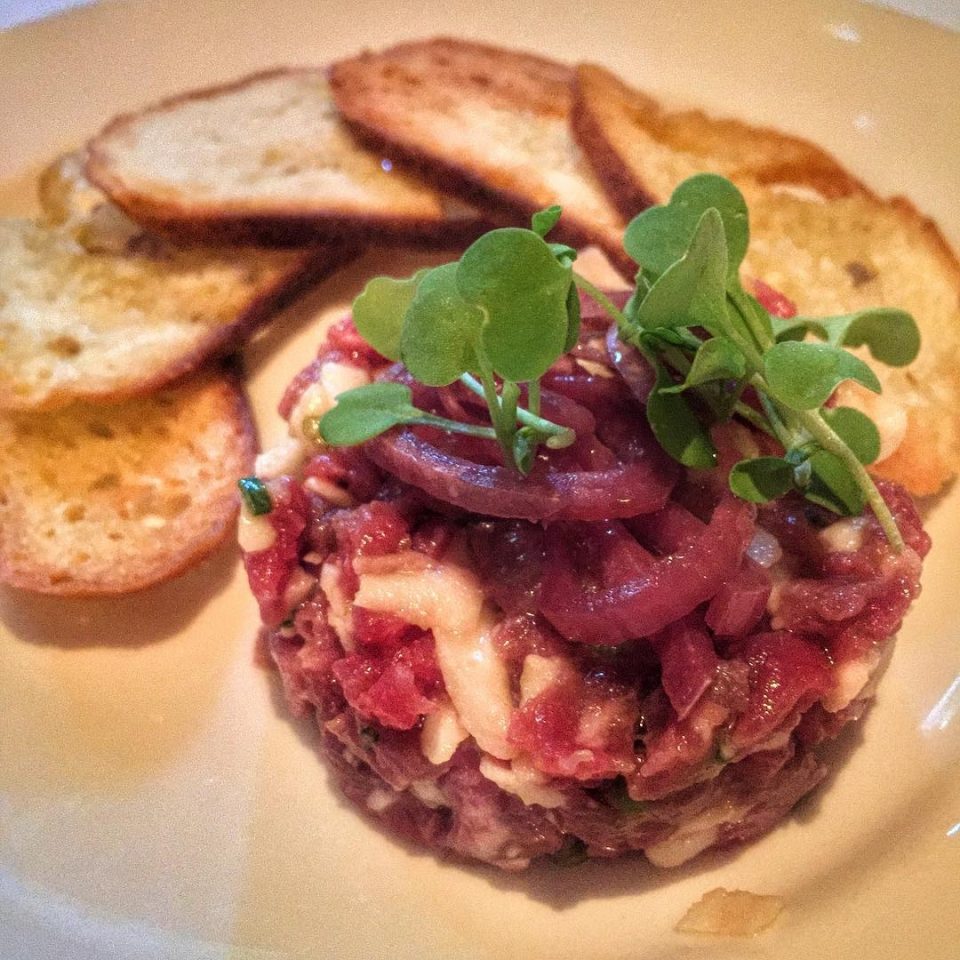 Amanda's has been delighting customers for over 20 years. It's located in an elegantly restored brownstone in Hoboken. Amanda's would be perfect for date night or a special meal while still enjoying a healthy night out. IronPlate recommends the grilled octopus, roasted baby beets, and beef tartare starters. Best bets for mains include the Roasted chicken breast, seared branzino, and Pan roasted salmon.
2. Elysian Cafe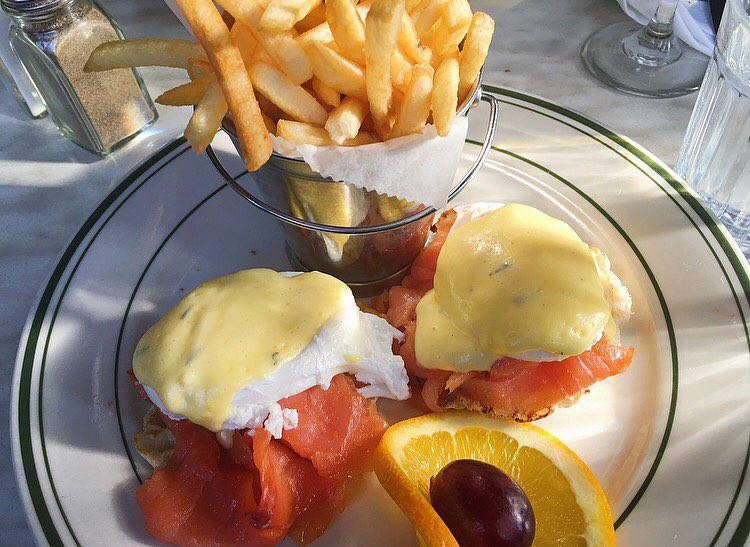 Elysian Café serves modern French bistro fare & classics like steak frites served in a restored saloon dating from 1895. They have a charming outdoor area perfect for brunch during warmer weather days. Our dinner picks include Red Snapper Bouillabaisse, Grilled Sirloin Salad, Haircot Verts, and their oyster selection. For Brunch we recommend Frisee Aux Lardons and their Eggs Florentine.
3. Honey Grow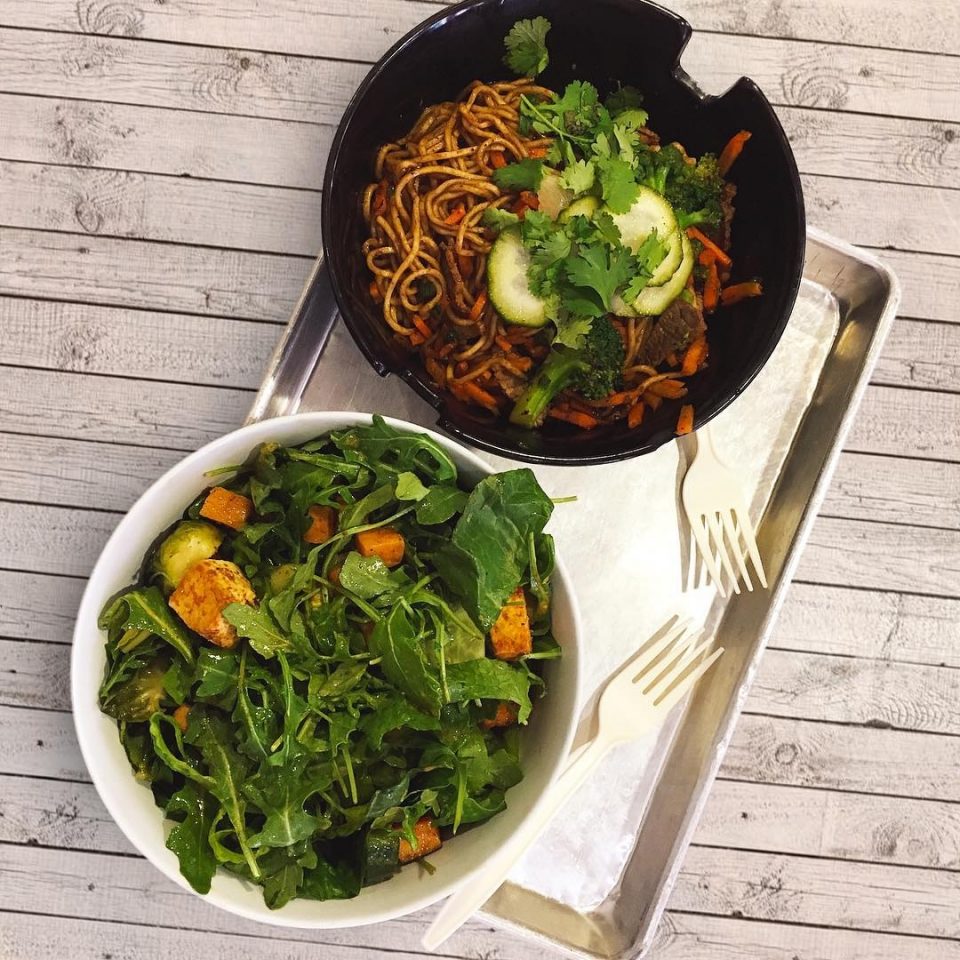 Honey Grow is a hip counter-serve spot for locally sourced salads, smoothies, stir-fries, and fruit-honey desserts. IronPlate recommends Honey Grow for when you need a grab-and-go lunch or dinner during a busy day, or when your grabbing a healthy bite with a friend after a workout. Since Honey Grow is a "build your own" kind of fast-casual establishment, IronPlate recommends looking at menu key words that point you in a healthier direction.
Healthy Tip: Opt to add on extra veggies as opposed to calorie-rich dressing and extras.
4. La Isla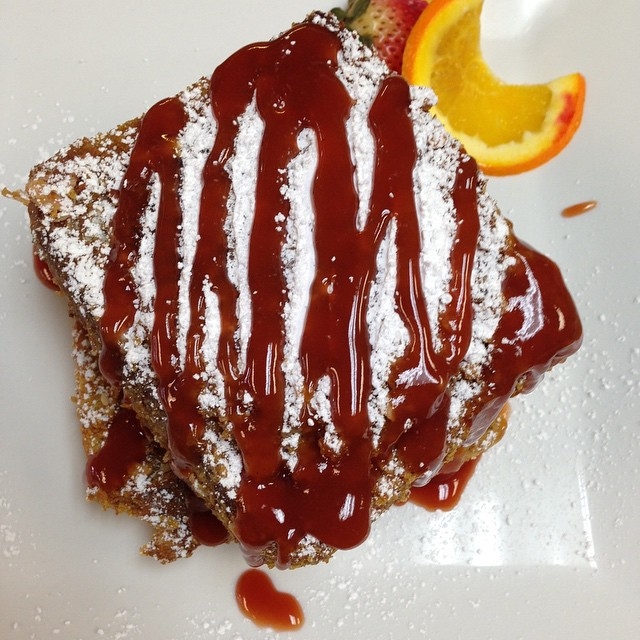 Cuban restaurant & bar turning out traditional fare & mojitos in an airy, warmly decorated interior. They have two Hoboken location with lunch, dinner, and brunch offerings. You can never go wrong with salad, ceviche, or lean meat or fish options. If you want to order empanada or croquettes, see if you can share with the table and limit yourself to one or two bites. You could also consider splitting a Cuban sandwich and a salad!
5. Pure Pita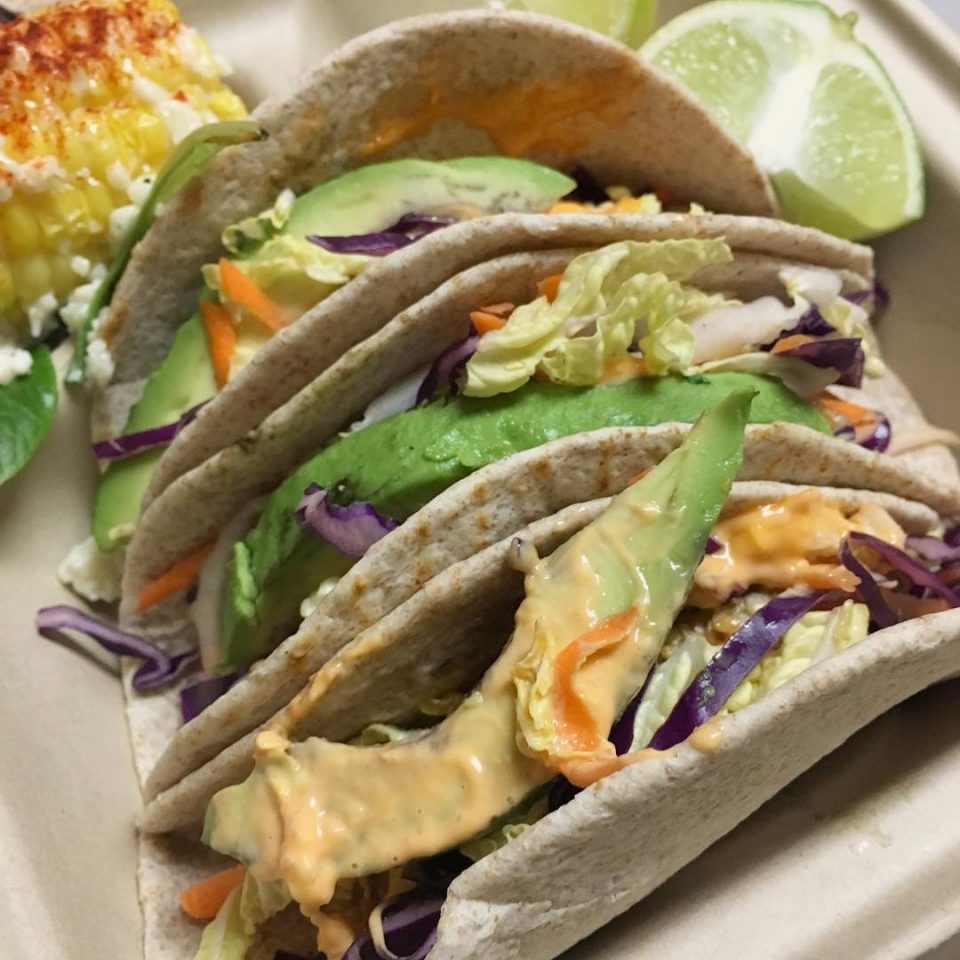 Pure Pita has been serving up delicious and nutritious eats in the northern New Jersey area since 1993. Pure Pita happens to be IronPlate's founder and CEO Kristin Reisinger's go-to for a quick and healthy meal in Hoboken. Kristin's favorites are the Quinoa Tabouleh and the Seared Ahi Tuna Salad.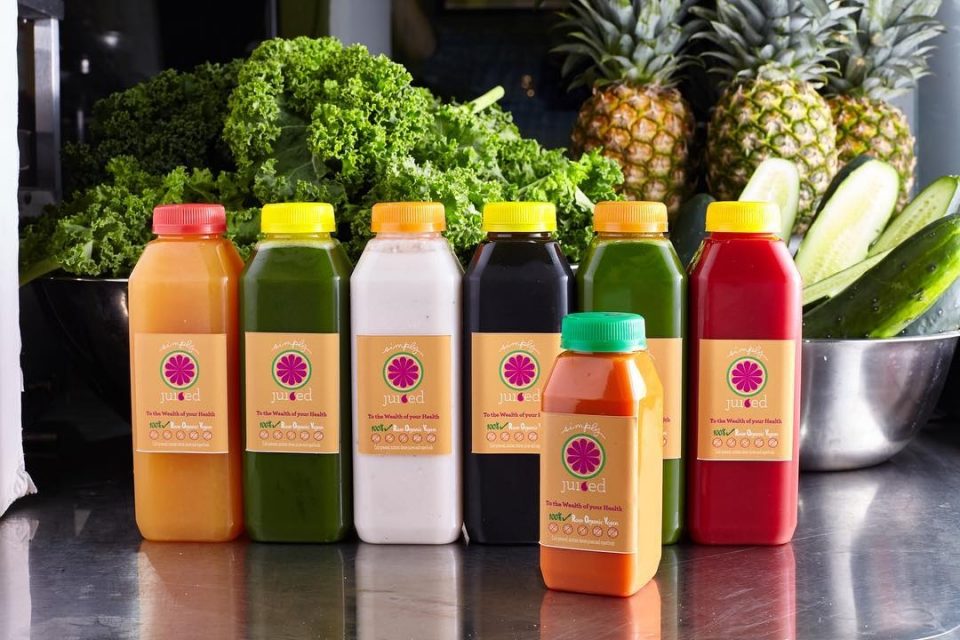 Located on 1st Street in downtown Hoboken, Simply Juiced offers a full menu of organic and locally farmed juices and food. Focused on providing wholesome and nutritious foods that are ethically sourced, Simply Juiced is Hoboken's freshest local option for pressed green juices, fruit juices, smoothies, raw foods, salads, breakfast, sandwiches, desserts and dry-goods. Great go-tos on the Simply Juiced menu include their selection of green juices, Acai bowls on their breakfast menu, and their salads and main entrees. IronPlate loves their Wyld Thyng and Ceviche Cubano.
Need fitness and nutrition help? Contact: http://www.ironplatestudios.com