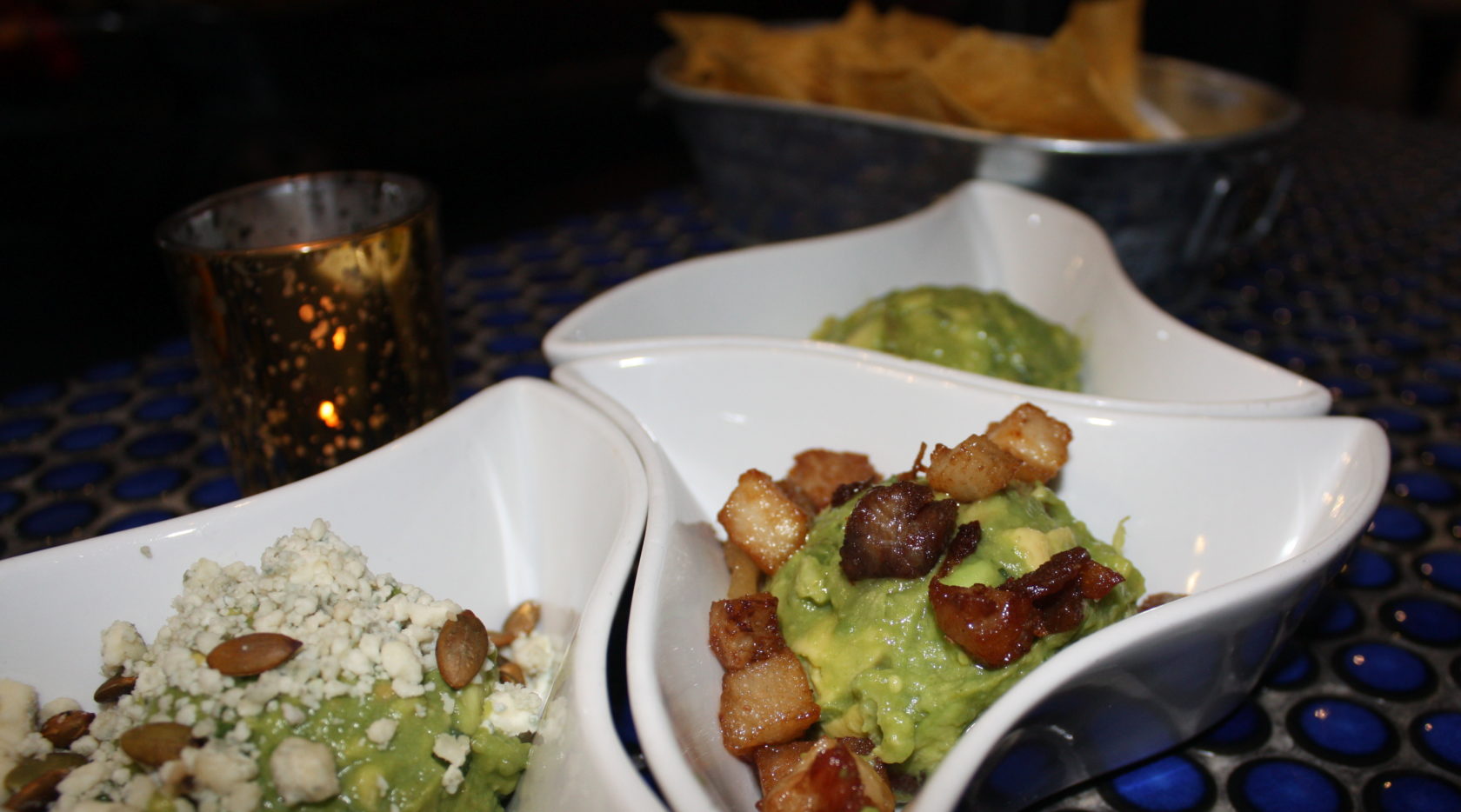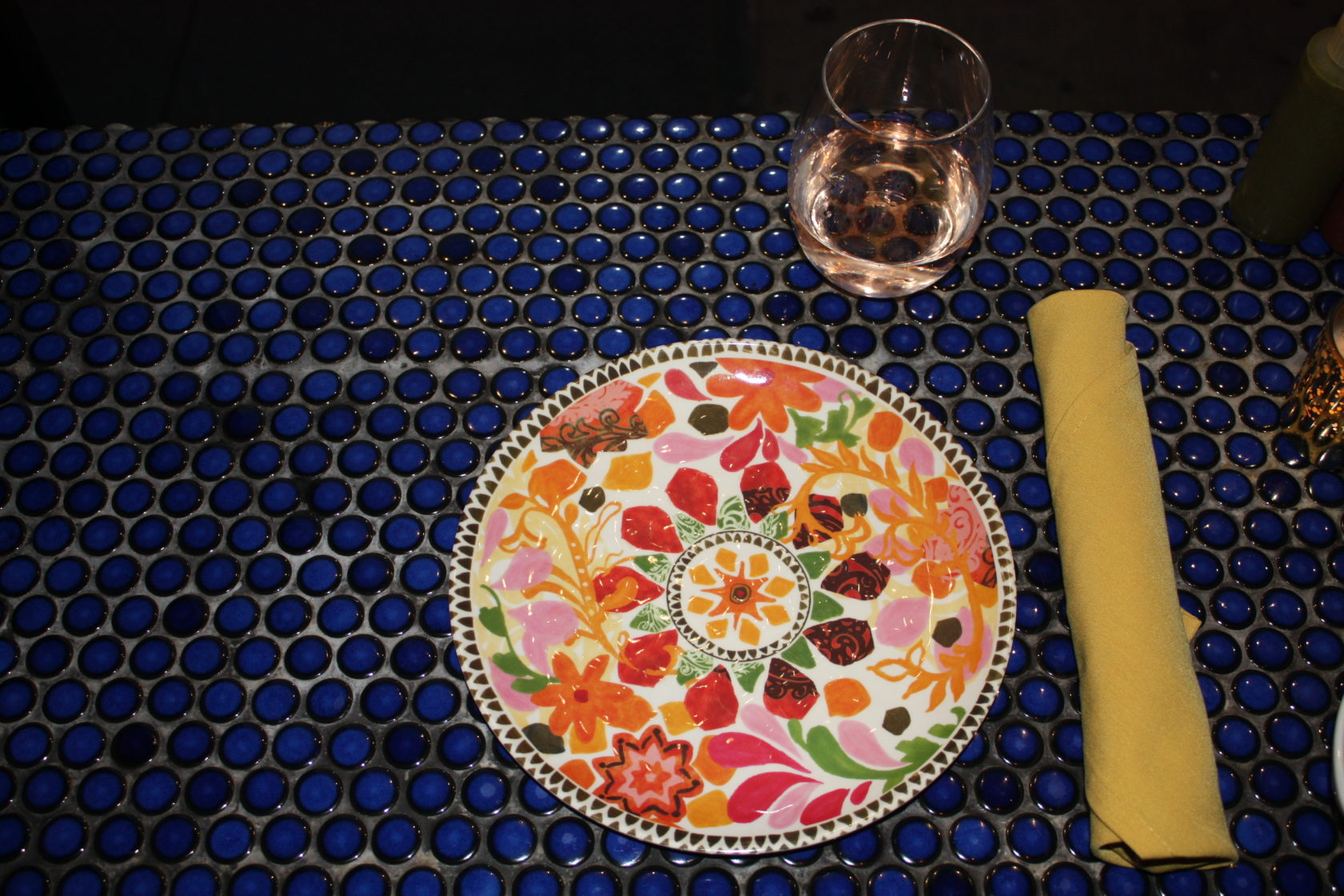 Everyone knows there are TONS of places to get tacos here in JC…But as far as I know there's only one place with a guacamole MENU….Orale!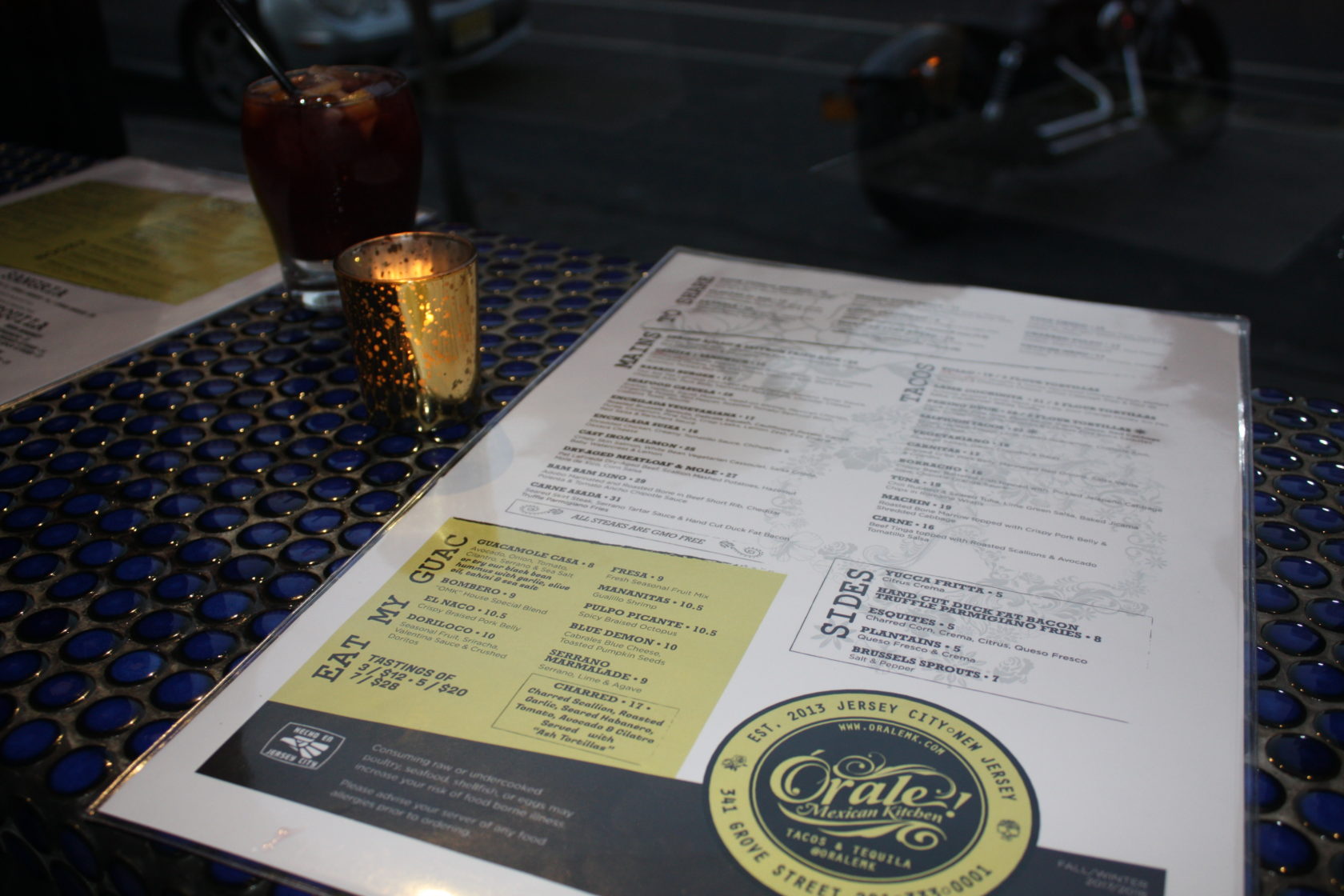 Orale is known for delicious tacos, a great happy hour, and the popular nighttime scene. However, you might not know that Orale also has a slew of guacamole variations to try. There is even a sampler that you can customize to your liking, which is exactly what my husband and I ordered for happy hour recently. We chose the Guacamole Casa (the original), the El Naco (with crispy braised pork belly), and the Blue Demon (with Cabrales blue cheese and toasted pumpkin seeds). All three were fantastic! The Blue Demon was especially surprising…it sounds like a strange combination, but it was our favorite.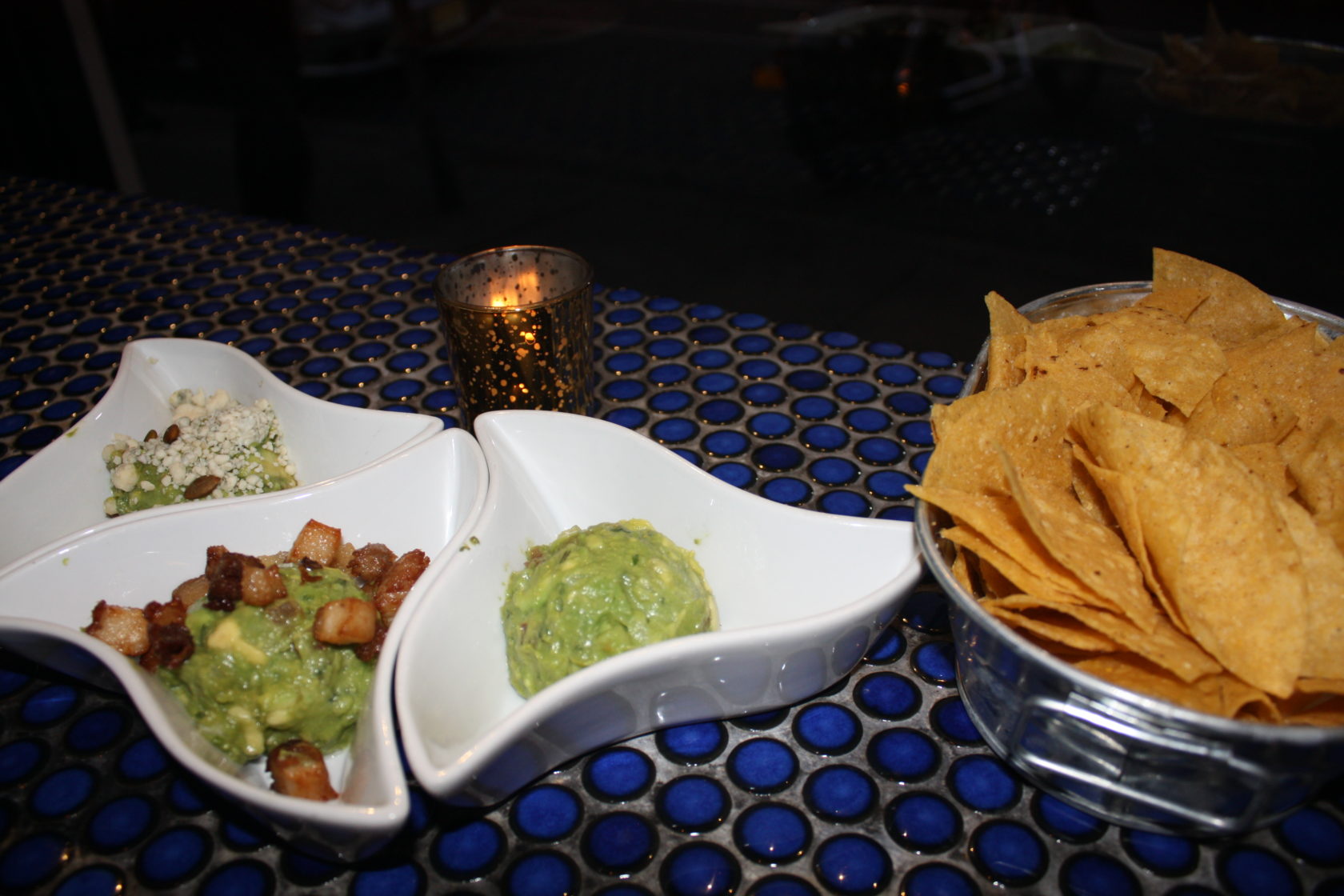 Guacamole is actually extremely easy to make…it takes longer to chop everything up than it does to actually put the recipe together! So the next time you are feeling like some guac, why not try making it yourself? You can choose what sounds good to you, or make a sampler like I did! And really…I won't tell if you decide to use store-bought guacamole and just add the mix-ins yourself. That would actually be a great idea for something to bring to your next potluck! Feel free to customize to suit your own tastes. The great thing about guacamole is how versatile and forgiving it is. This recipe makes about 3 cups. I recommend making it the day you are going to serve it, but you can save it for a day or two by refrigerating it with plastic wrap pressed directly on the surface of the guacamole.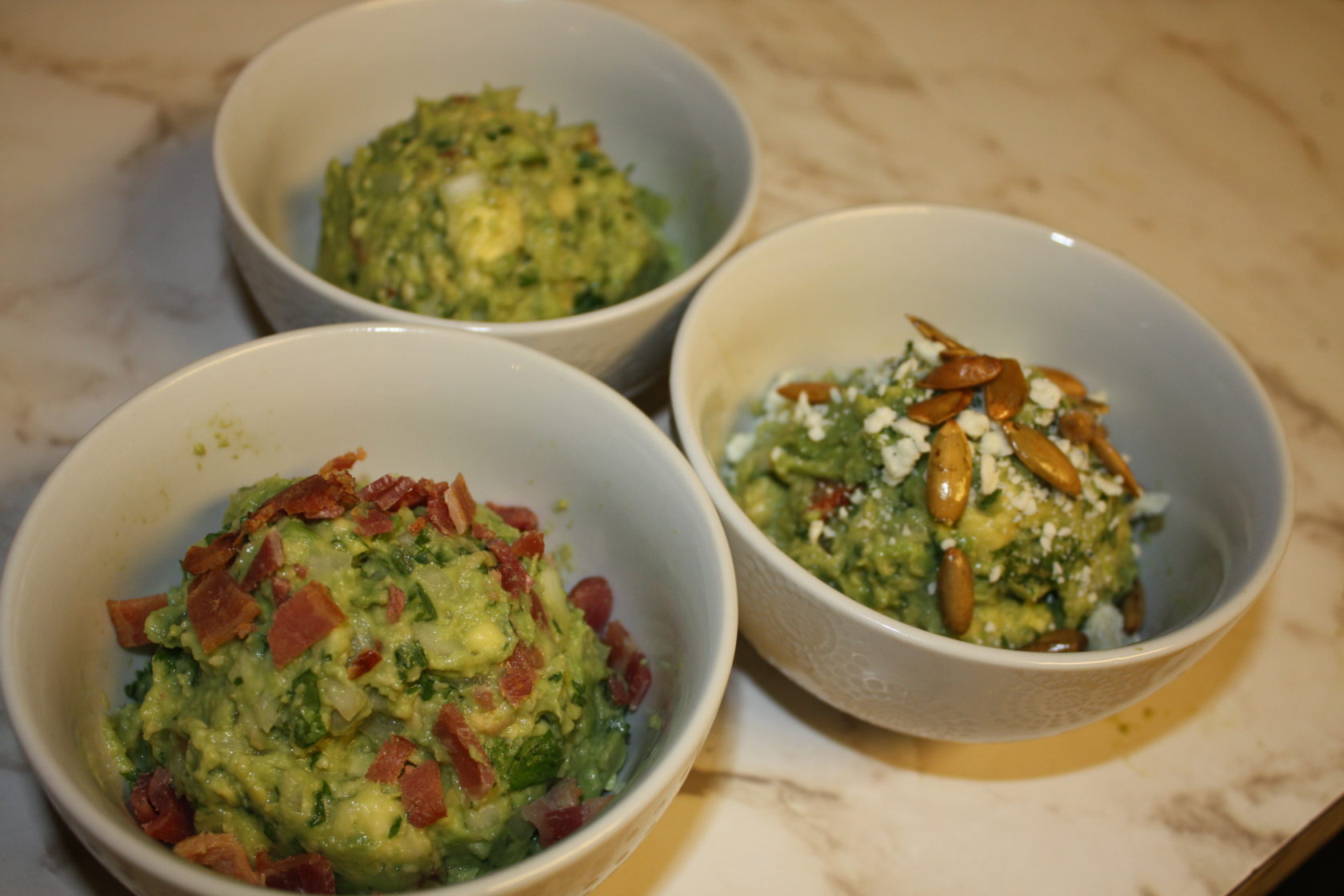 Guacamole Trio
Ingredients:
For the guacamole:
3 avocados

½ cup finely chopped white onion (about half an onion)

1 serrano pepper finely chopped, seeds removed

1 Tbsp lime juice (this was about half a lime for me)

¼ cup chopped cilantro

½ tsp salt

⅛ tsp cumin

½ a Roma tomato, finely chopped
For the mix-ins:
Bacon Guacamole:
½ slice cooked bacon, chopped
Blue Cheese & Pepitas Guacamole:
1 Tbsp crumbled blue cheese

½ Tbsp toasted pepitas [shelled pumpkin seeds] (Note: you can buy these already roasted, but I decided to toast them myself. I started with ½ cup raw pepitas, then mixed in ½ tsp olive oil and ¼ tsp salt. I spread them out on a baking sheet and put them in the oven at 350 degrees for 10 minutes. I shook the pan once halfway through. These make a delicious and nutritious snack!)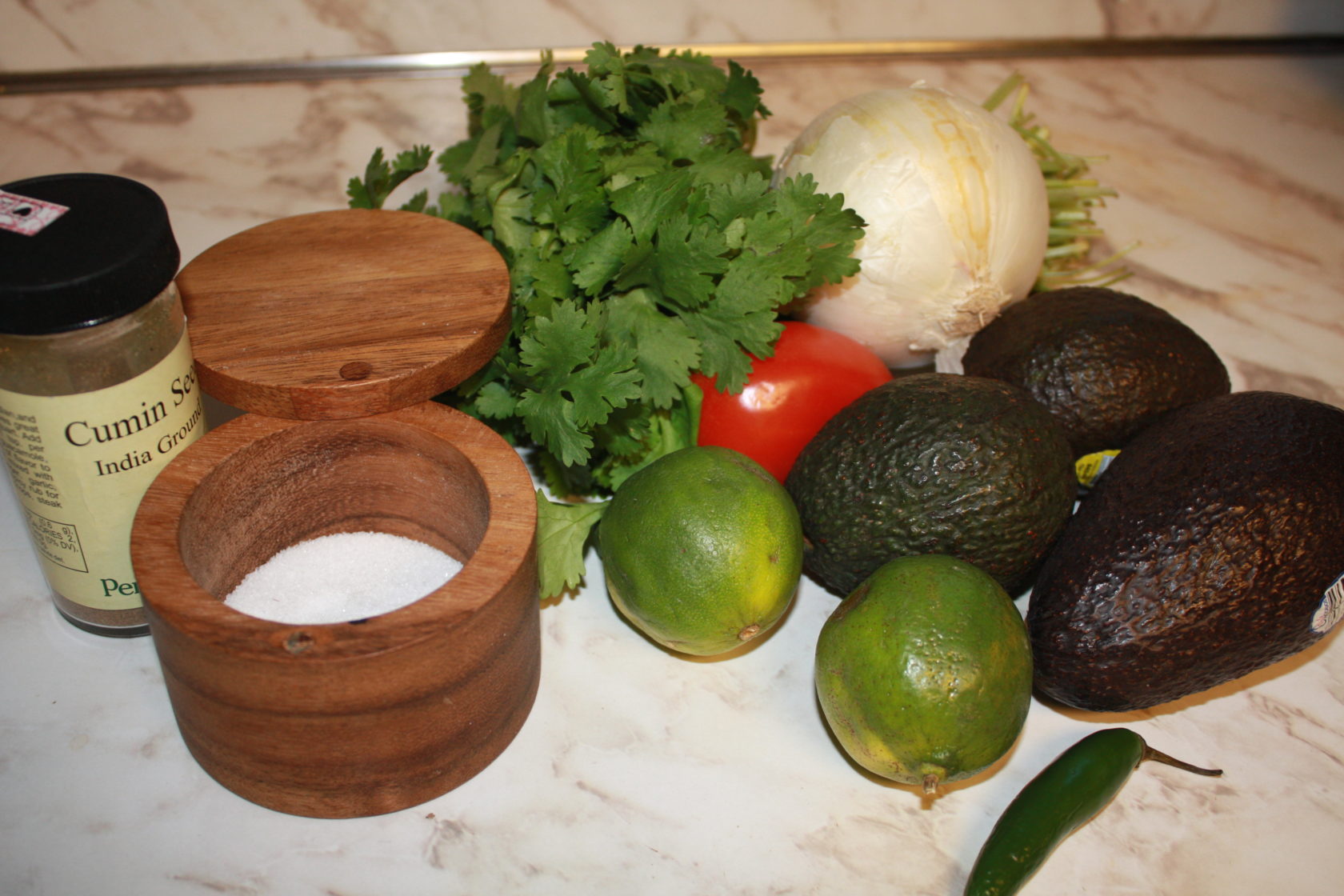 Directions:
Cut the avocado in half. Remove the pit and scoop the flesh out. Discard the pit and peel.

In a large bowl, combine all of the

guacamole ingredients except the tomato. Use a potato masher or fork to mix everything together.


Add the tomato and stir to combine.


Decide which variations you will make, if any. Divide up the batch of guacamole into portions depending on how many variations you are making. For the Bacon Guacamole variation, top the guacamole with the chopped bacon. For the Blue Cheese and Pepitas Guacamole, stir in the blue cheese. Then top the guacamole with the pepitas.


Enjoy! Try having your guacamole with some eggs, on a burger, or even with veggies!