April is a time of year where we all start to prepare for the incoming warm weather (that seems to be taking a while to kick in) and get ready for a barbecue-filled summer. Burgers are practically a summertime food, but these French Onion Soup burgers are the definition of a comfort food dinner as we wait for winter to dwindle down and spring to warm us up.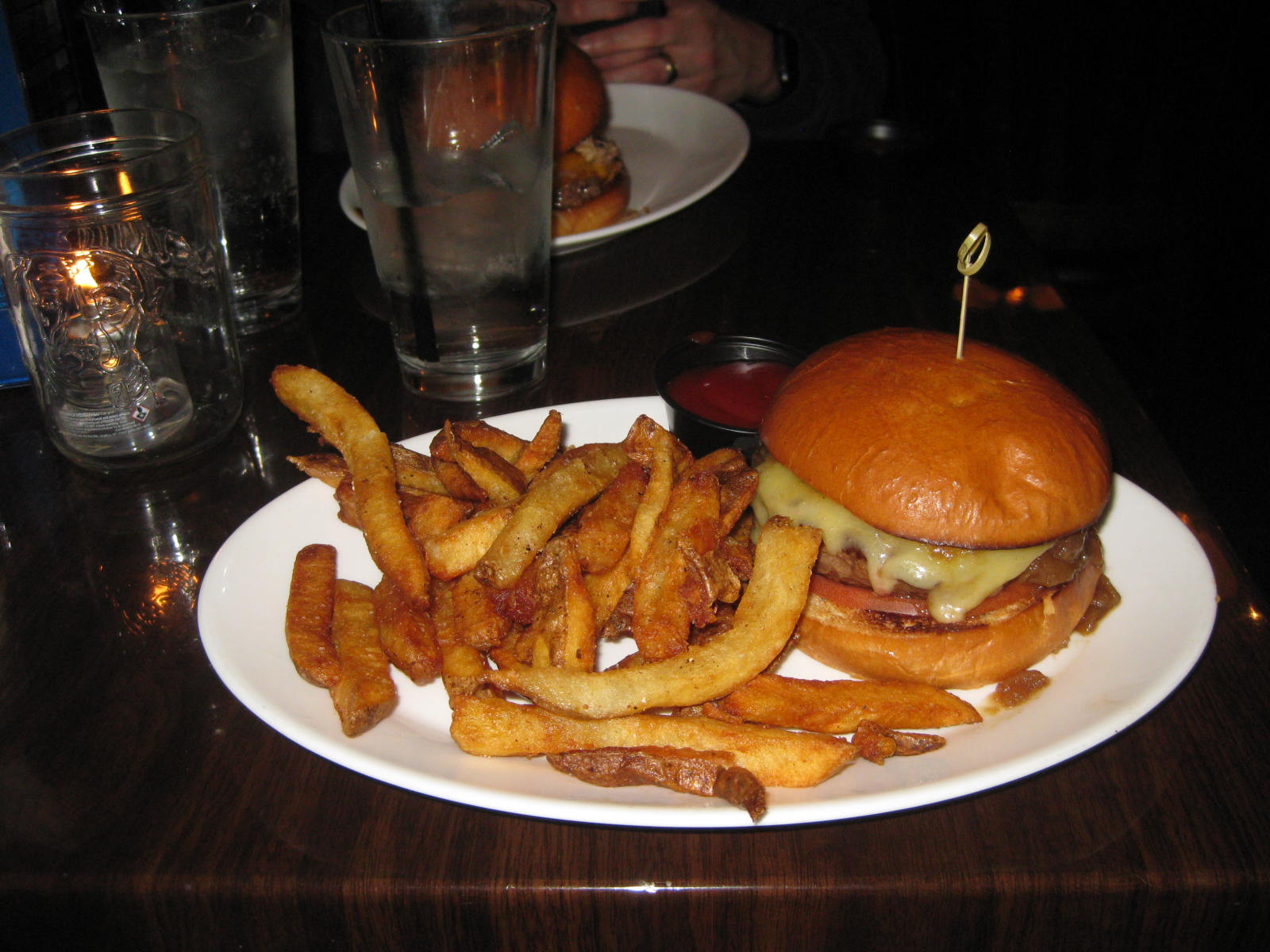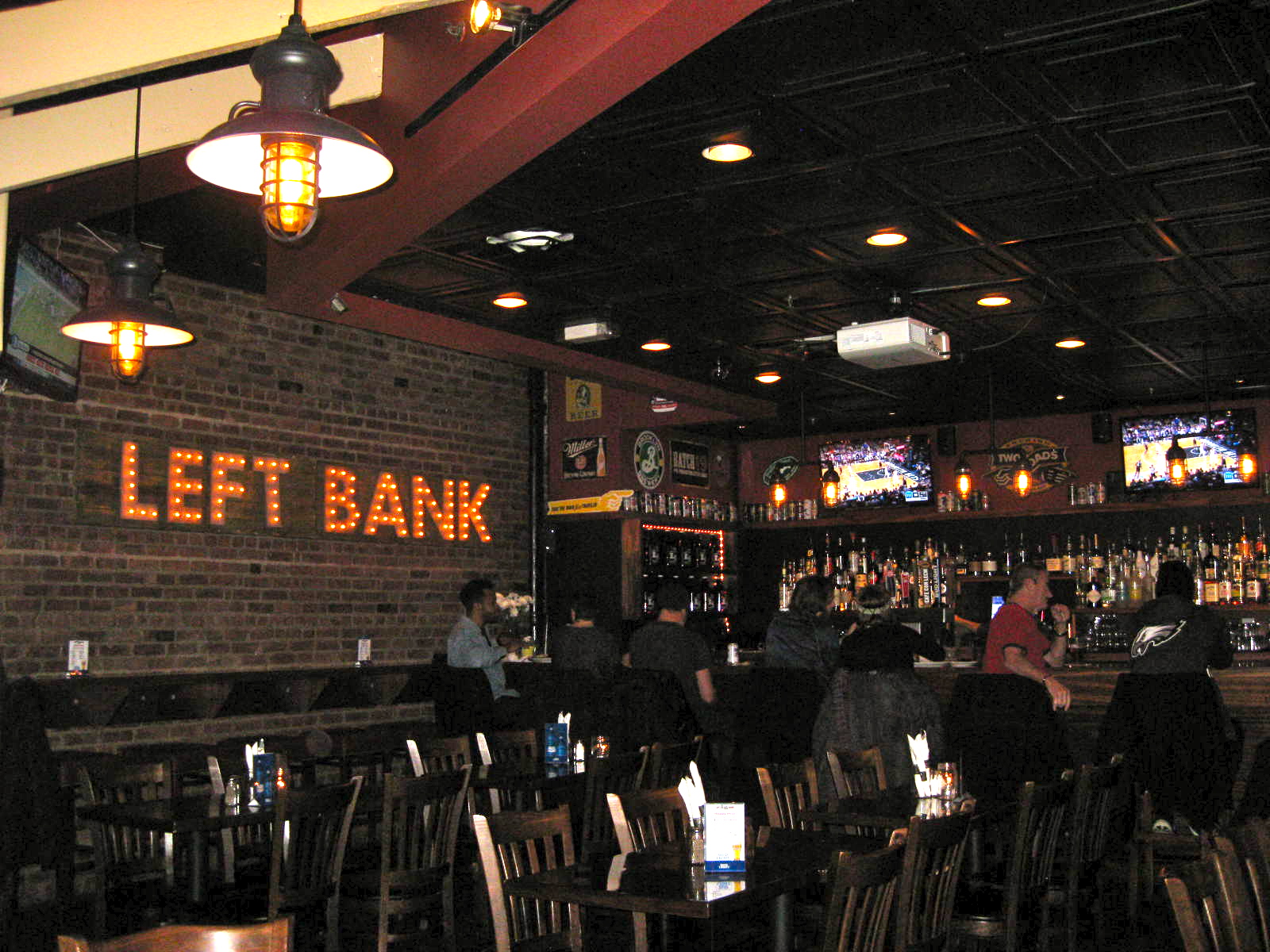 For these burgers, I was inspired by the Bartholdi burger from Left Bank Burger Bar. Left Bank is my #1 favorite burger spot, not just in Jersey City but anywhere. I have tried many of the specialty burgers and I've loved every one. Plus I think the sweet potato fries are some of the best I've ever had! My husband and I always reminisce about the Sunday night dinner we had at Left Bank a few winters ago. There had just been a snowstorm, and we trekked down to Left Bank in our snow boots. While we were eating our dinner, we got a phone call from work saying that the next day would be a snow day! (We are both teachers.) Although we love heading to Left Bank for some of our favorite burgers, sometimes we prefer to have a night in. Burgers are great to cook for a weeknight dinner. This is a simple but delicious recipe…a great way to enjoy burger night at home!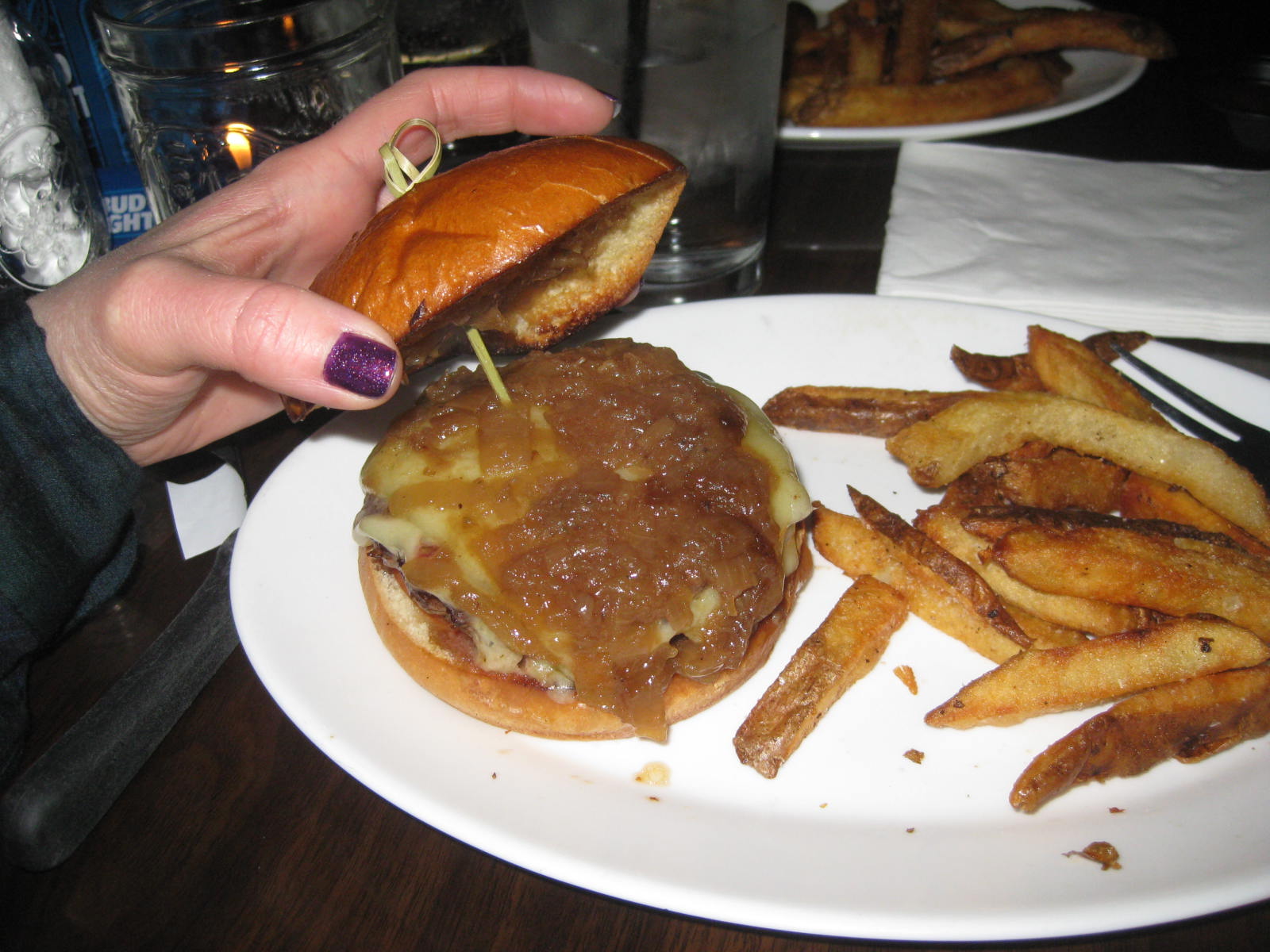 French Onion Soup Burgers
Serves 3
Ingredients:
1 lb 85% lean ground beef

2 small or medium onions, cut in half and thinly sliced

2 Tbsp melted butter

½ tsp salt

3 hamburger buns

About 3 oz gruyere cheese, sliced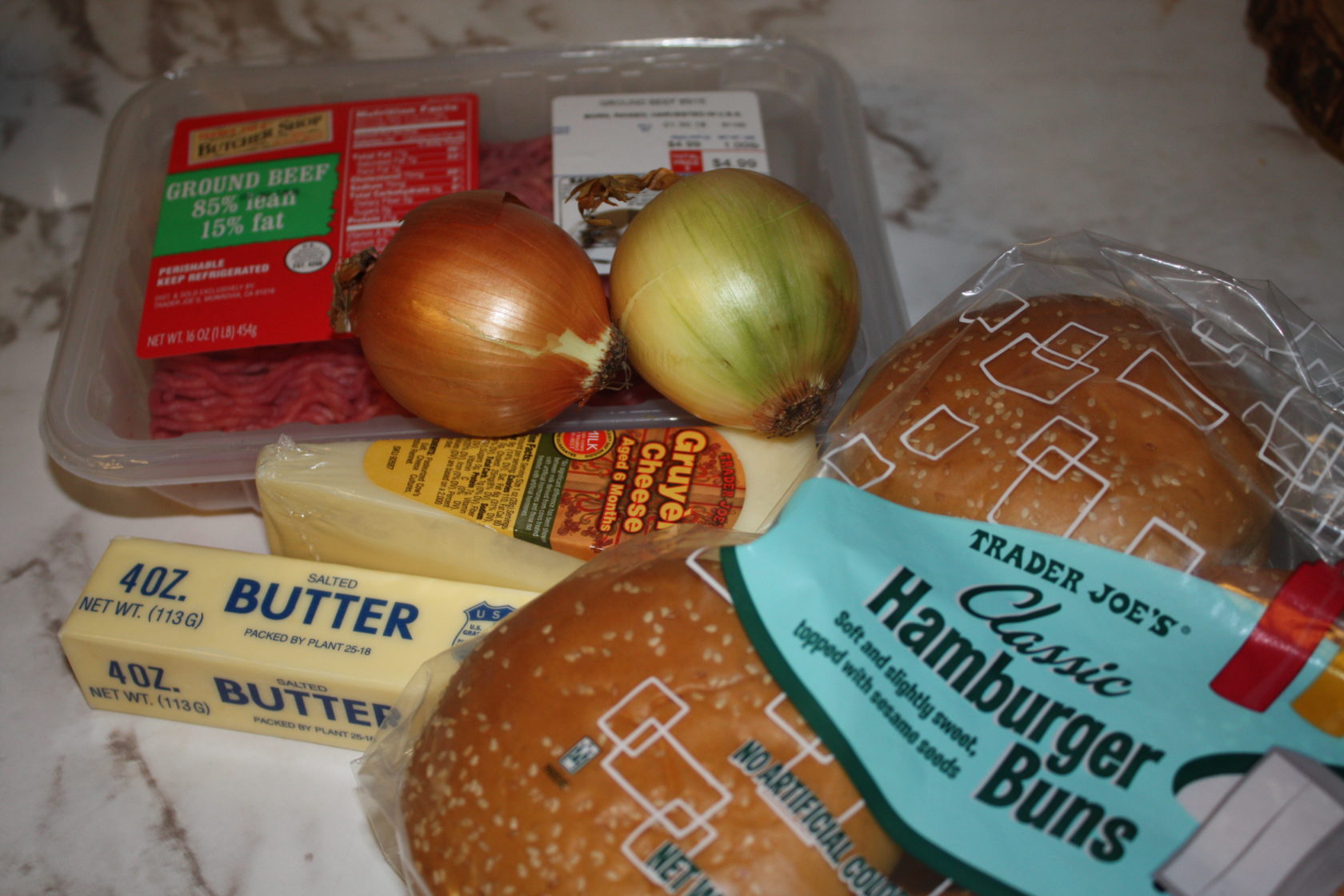 Directions:
1) Make caramelized onions using either of the below methods: the quick method or the traditional (slow) method. Note: you can make the onions ahead of time, even a day or two ahead. Just keep them in the fridge and reheat them in a skillet or microwave before you assemble the burgers.
Quick method: heat a skillet over medium heat. (Note: It's better NOT to use a nonstick pan here.) Add the onions and cook for 5 minutes, stirring frequently. Turn the heat to low and add butter and salt. Cook for about 6 more minutes, until the onions are cooked to your liking.
Traditional (slow) method: heat a skillet over low heat. (Again, it's better NOT to use a nonstick pan here.)  Add onions, butter, and salt. Cook on low for about 20 minutes, stirring regularly. Make sure to scrape up all the yumminess from the bottom of the pan when you stir!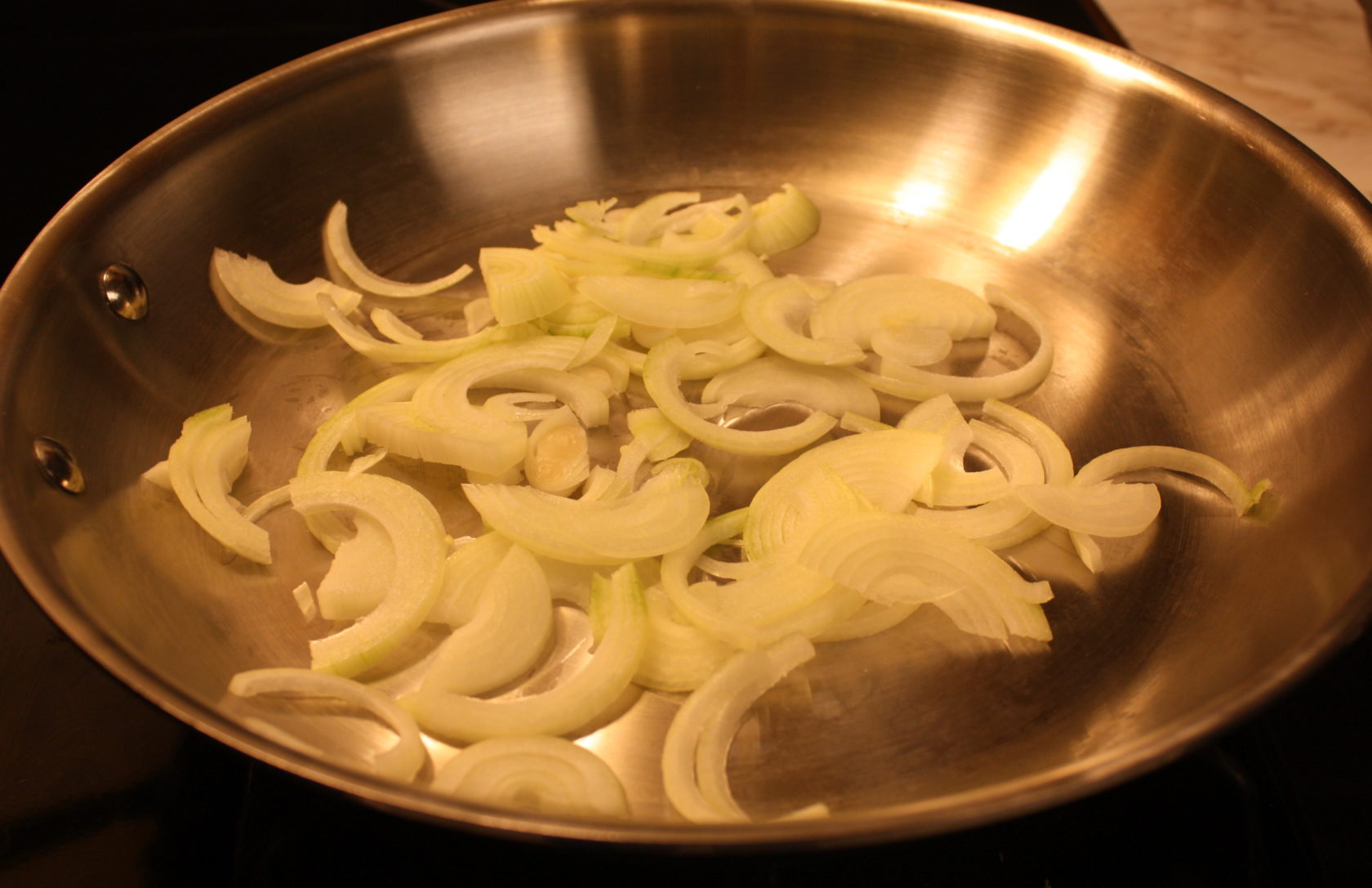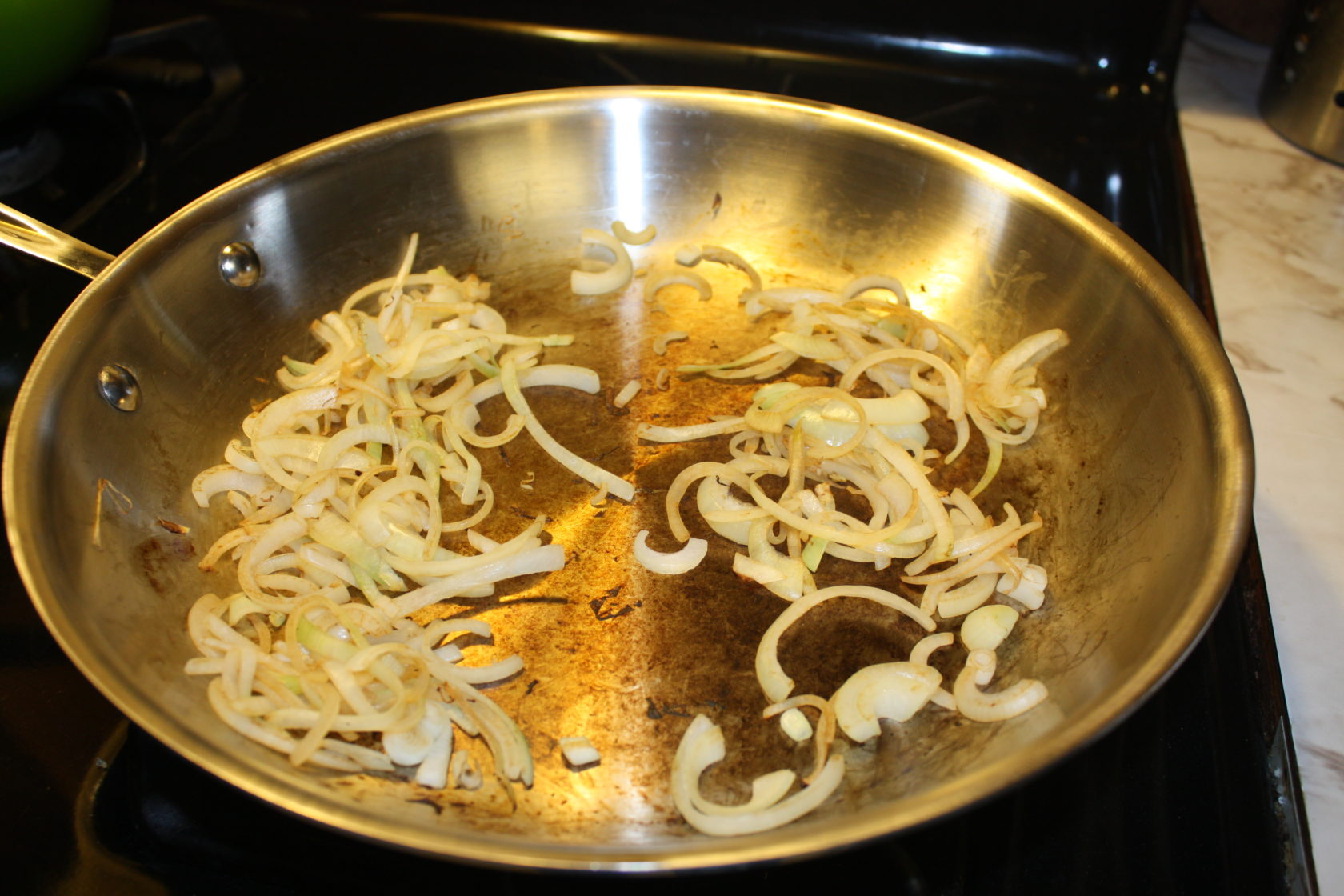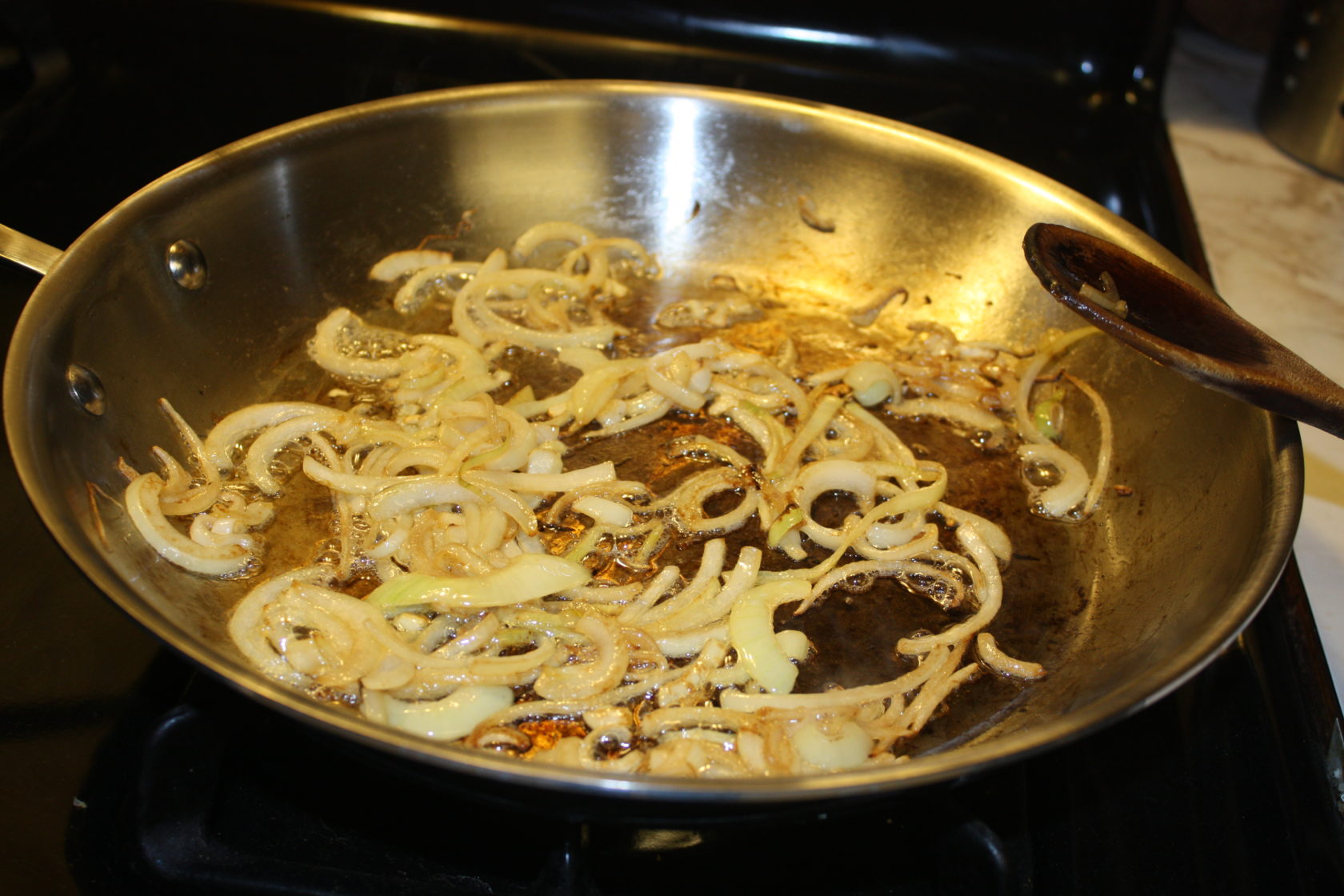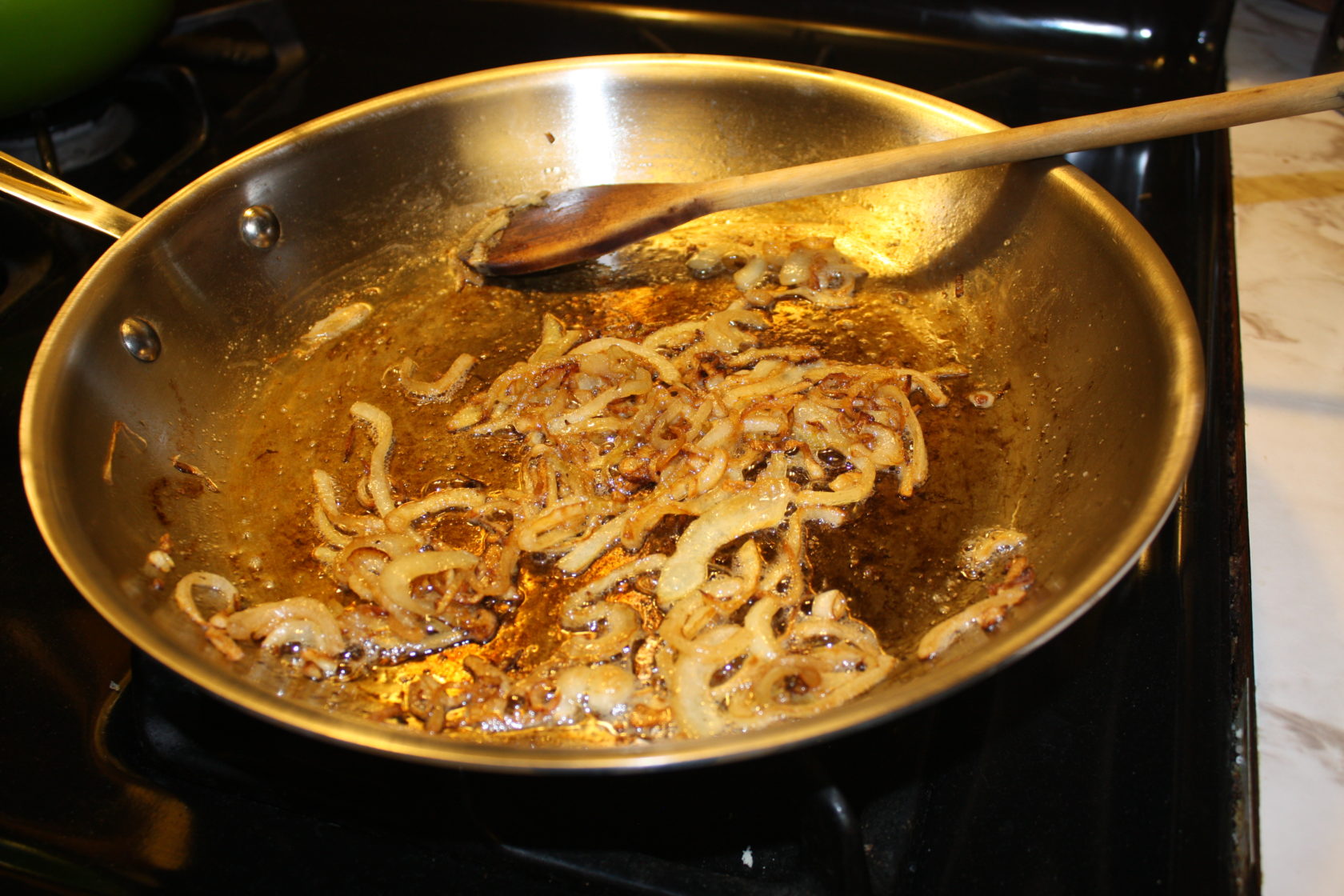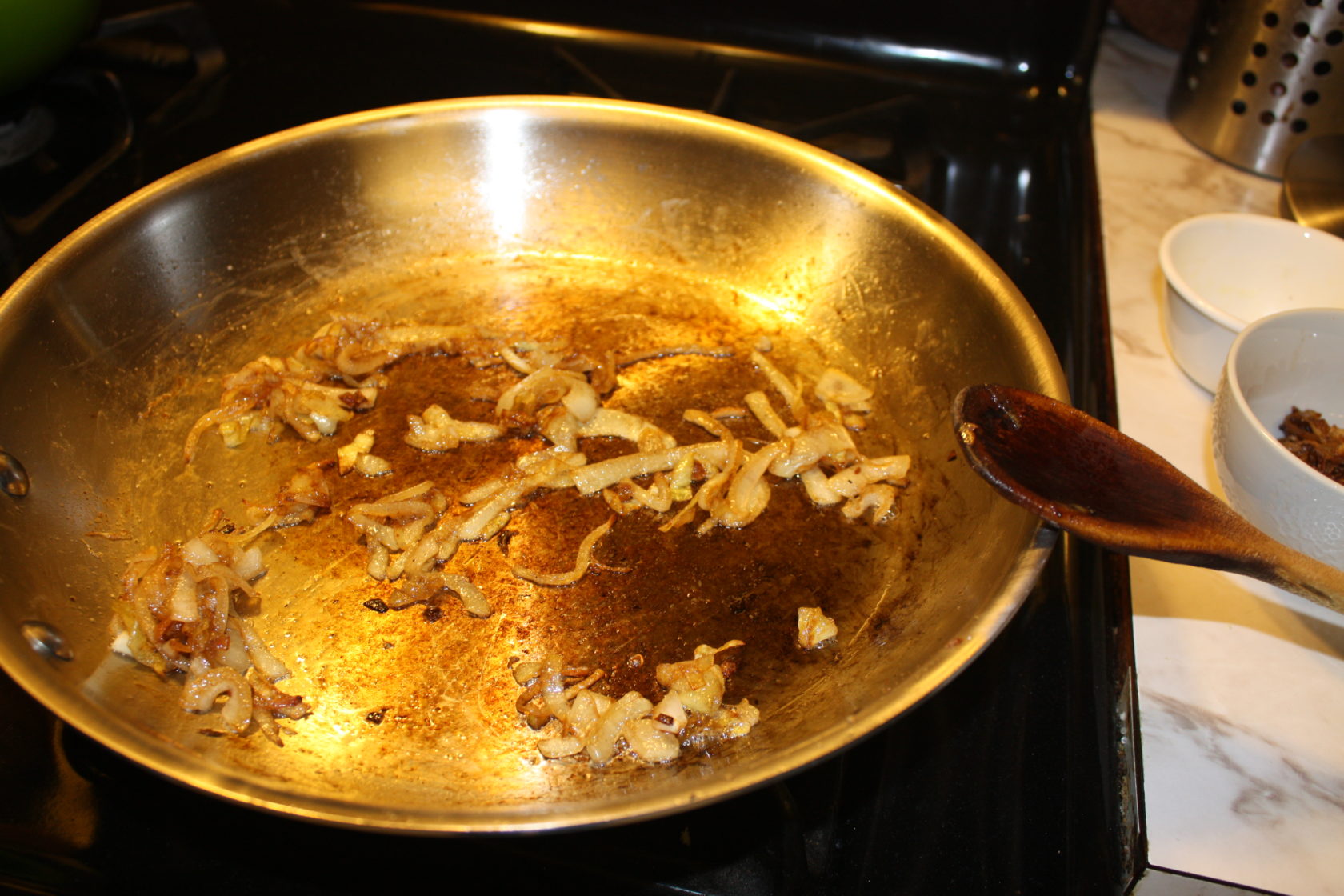 2) Form the burgers: Split the ground beef into three approximately equal portions. Shape each one into a patty. The center of the patty should have a bit of a "well," making it thinner in the middle than around the edges. This way when you cook the burgers you won't have a dome in the middle of the patty.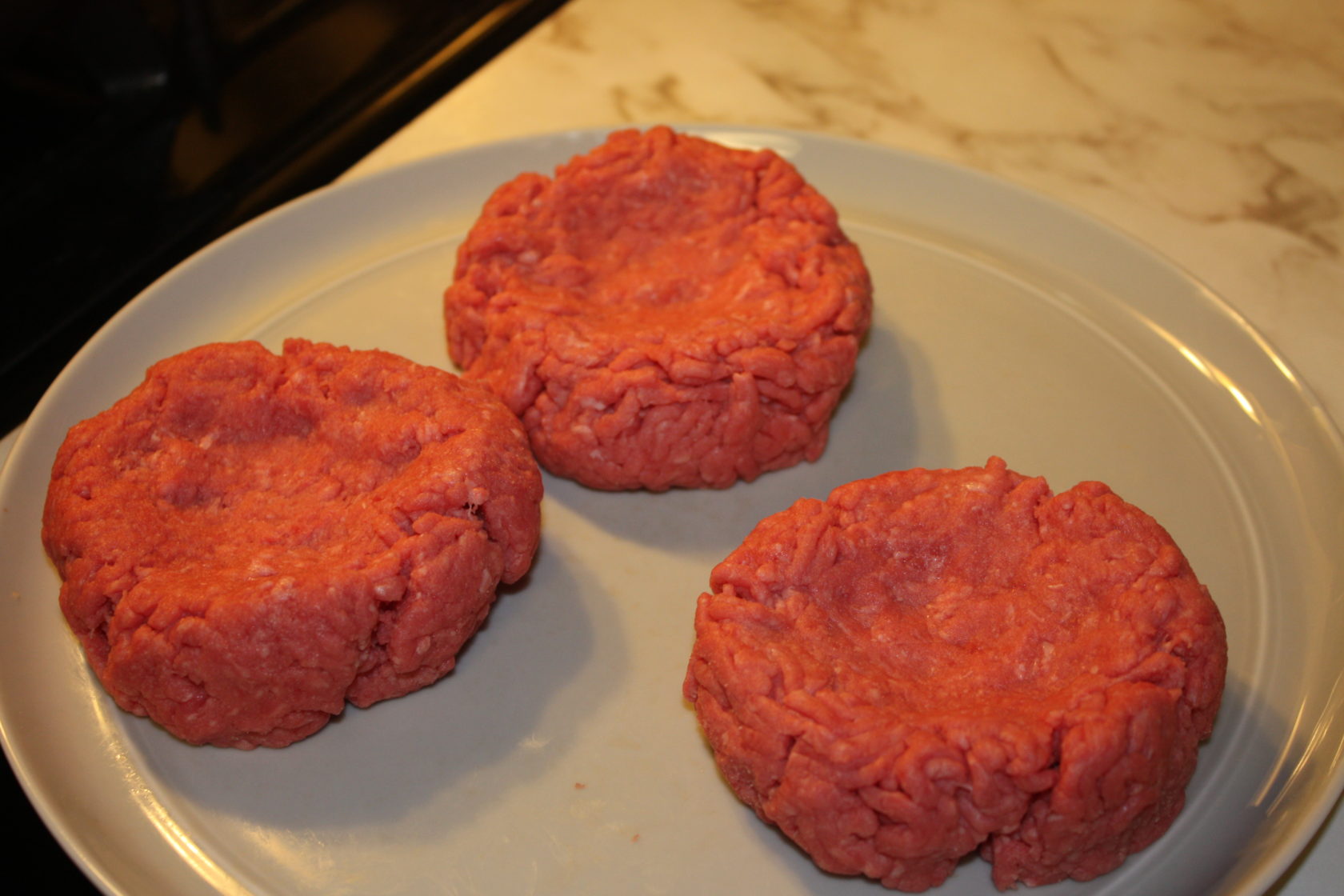 3) Cook the burgers: Of course you can do this on a grill, but since it's the winter I made these inside. You can use a grill pan or a regular skillet. Heat your pan over medium heat. When the pan is hot, add the patties with a bit of space between them. Cook for about 5 minutes, then flip them. Turn the heat to medium-low and cook until they are done to your liking…it took about 7-8 more minutes for mine. When the patties are almost done, place a slice or two of cheese on each one. If you need to heat up the onions, you can microwave them for about 20 seconds, or you can even reheat them in the same skillet as the patties… just put them next to the patties when you add the cheese. Optional: toast the buns if you like!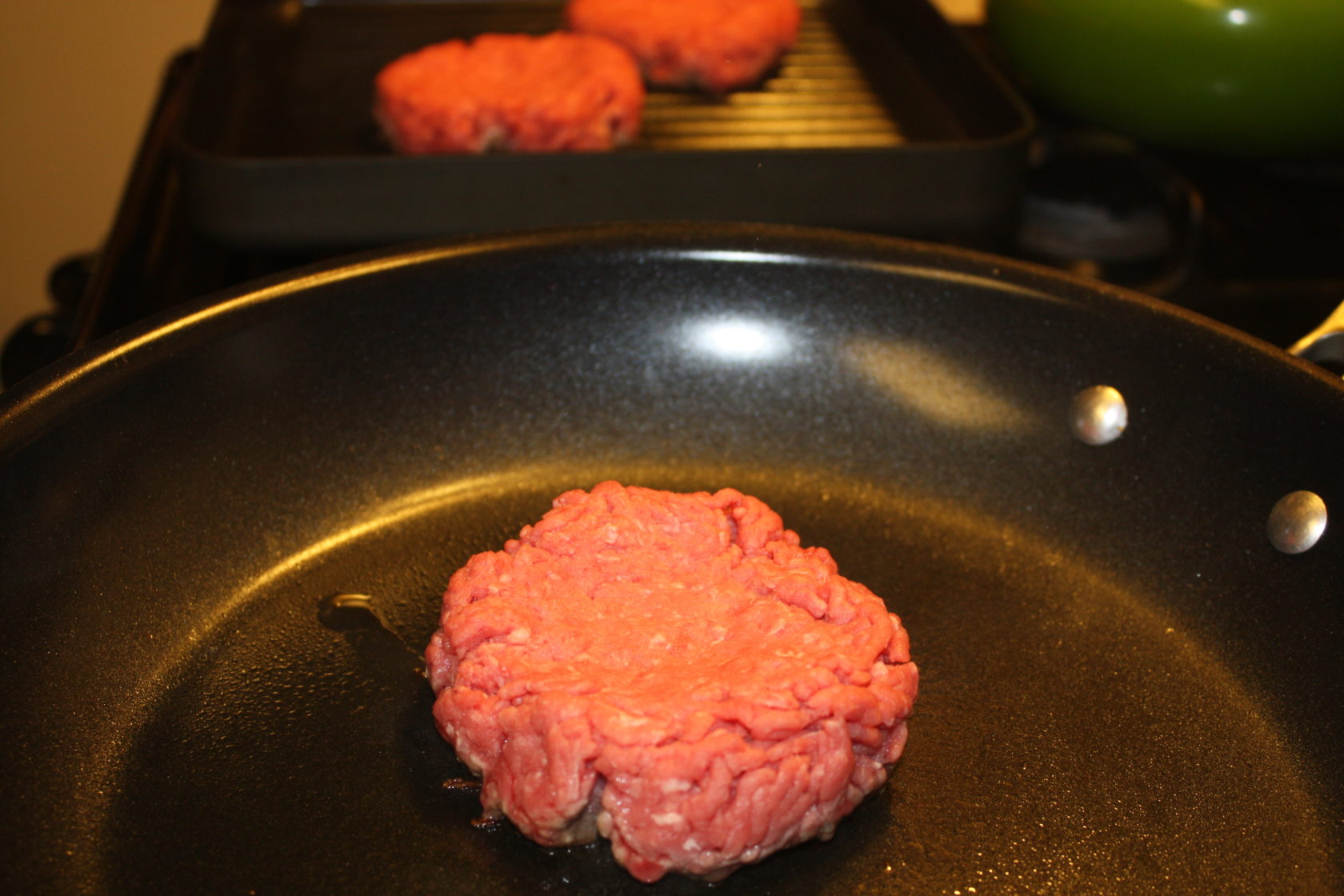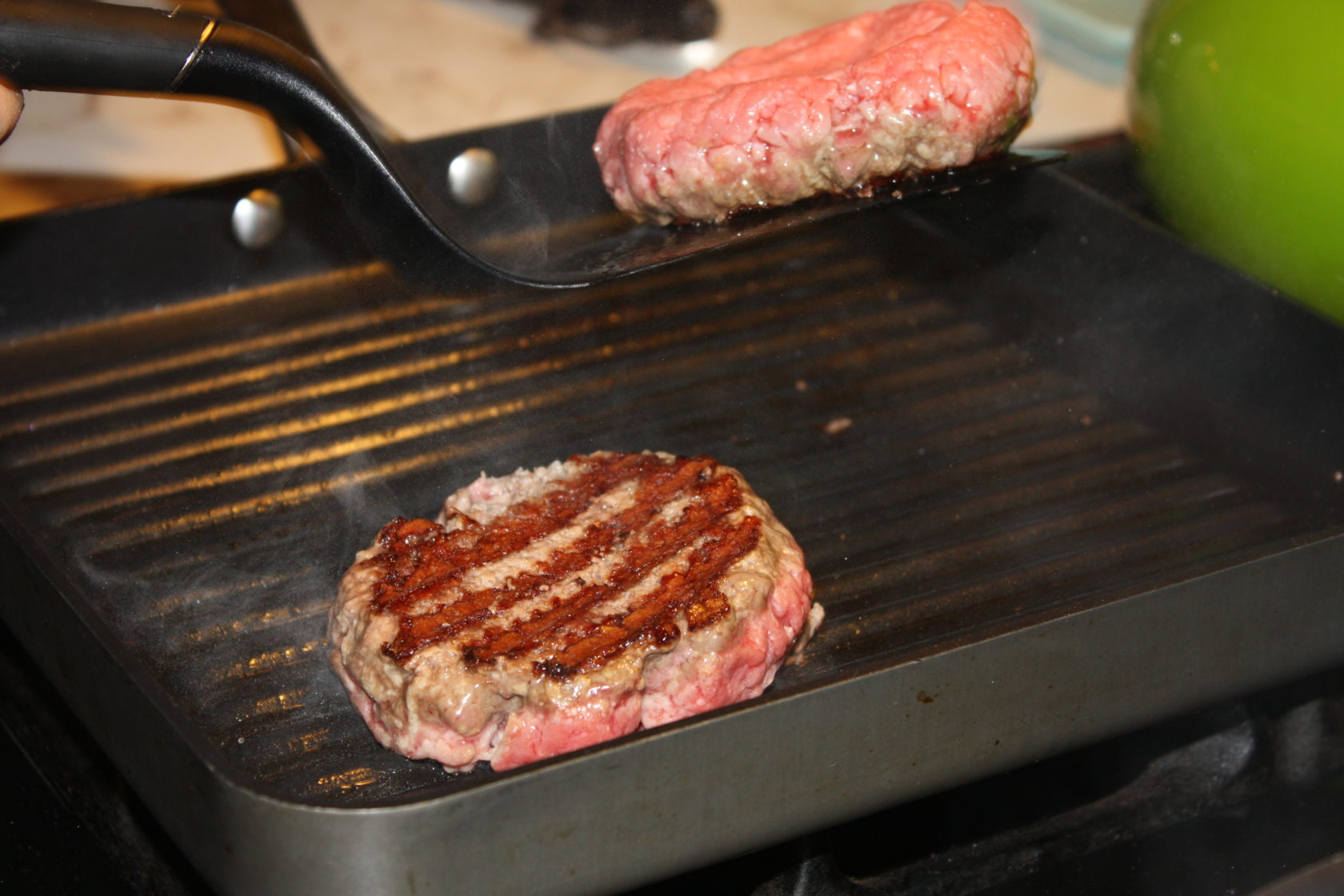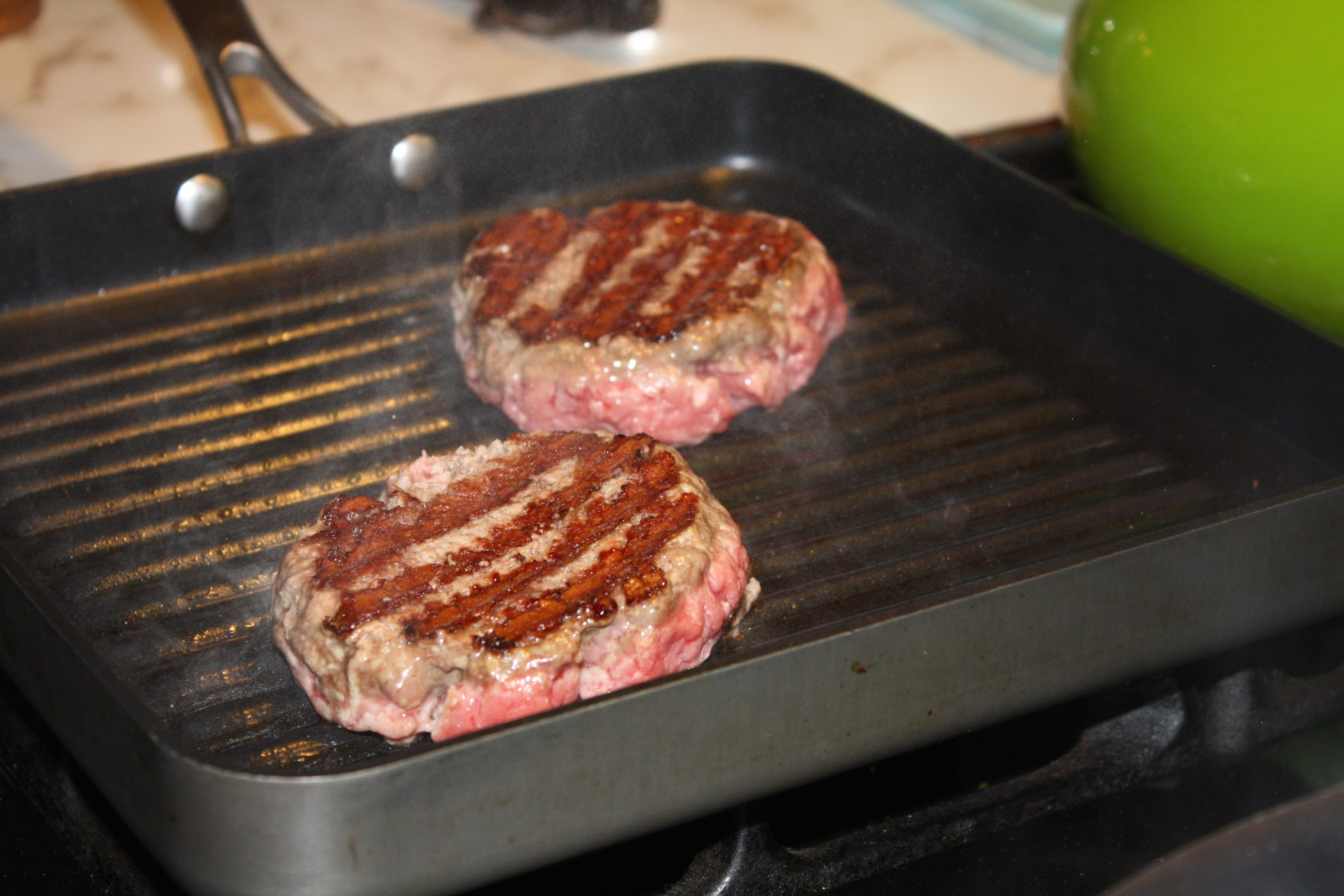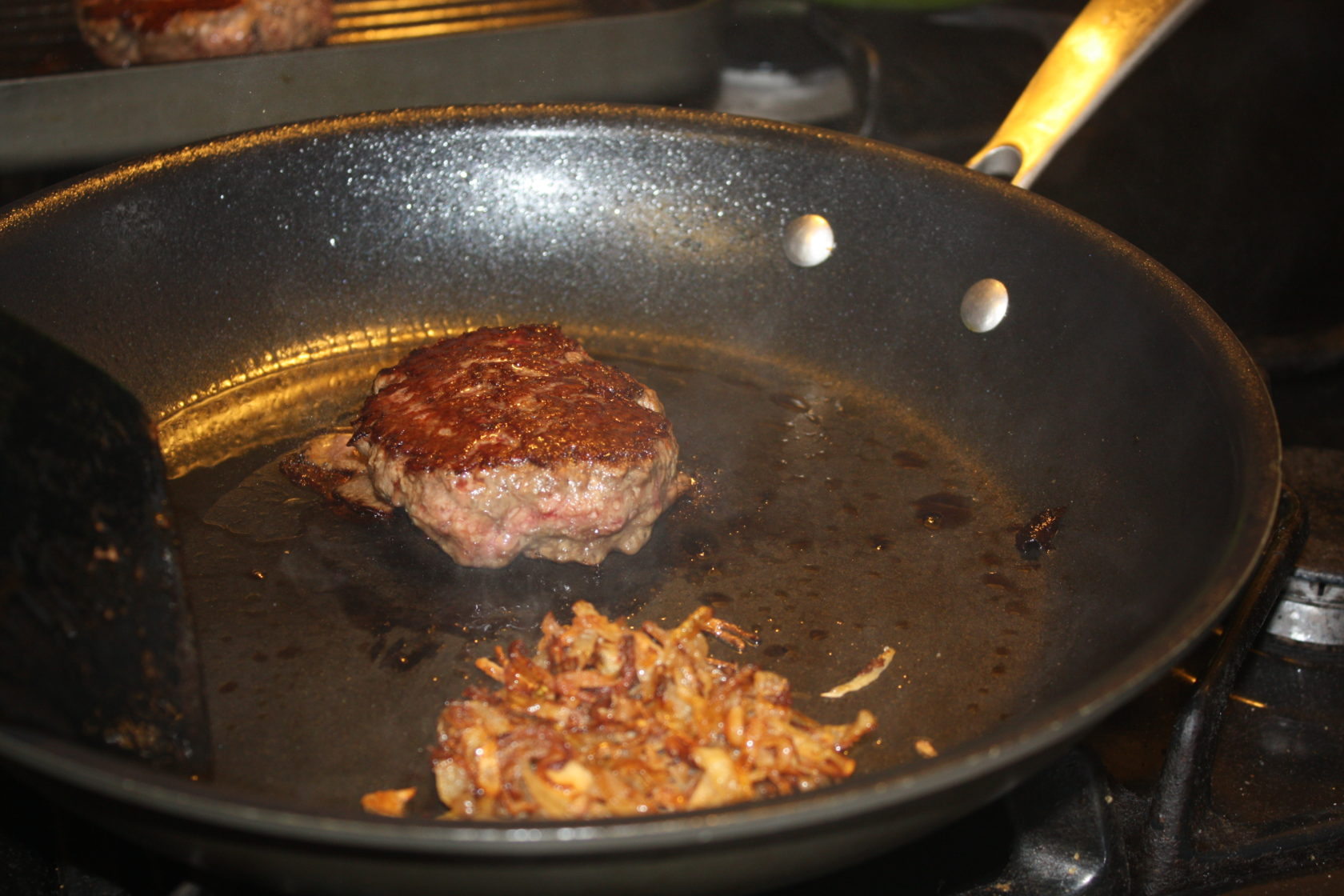 4) Assemble the burgers: Place the bottom bun on a plate. Place a patty on top (with the cheese already on it) and add onions. Add the top bun and enjoy!