Fall is here, and that calls for lots of hearty fall recipes! From creamy pumpkin risotto to delicious caramel apple martinis, these autumn dishes and drinks will definitely get you into the seasonal spirit! Here are some of my favorite fall recipes. 
Creamy Baked Pumpkin Risotto 
Nothing says fall comfort food like this creamy pumpkin risotto. Follow this easy recipe for a 35-minute mouthwatering dish the whole family is sure to love!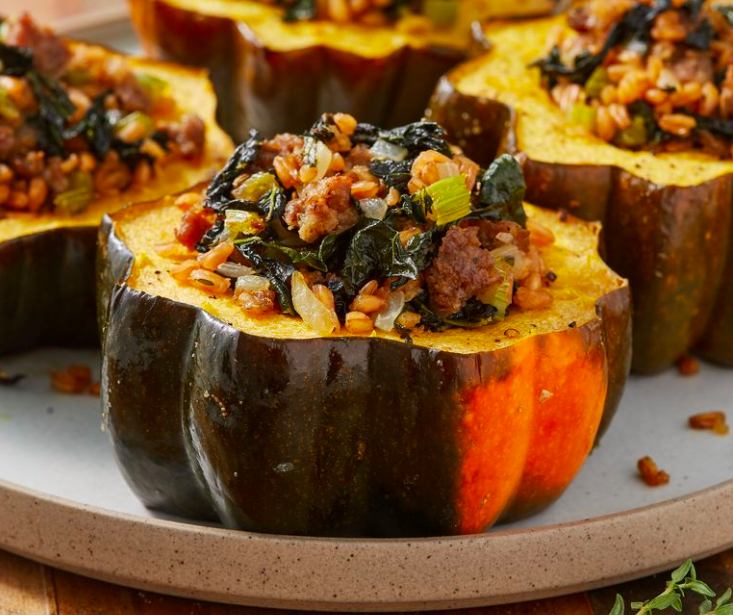 Stuffed Acorn Squash
This delicious stuffed acorn squash will definitely get you in the autumn spirit. A unique and flavorful fall dish, simply follow the below recipe to prepare this seasonal meal. For a vegetarian option, sub out sausage for delicious shiitake mushrooms instead!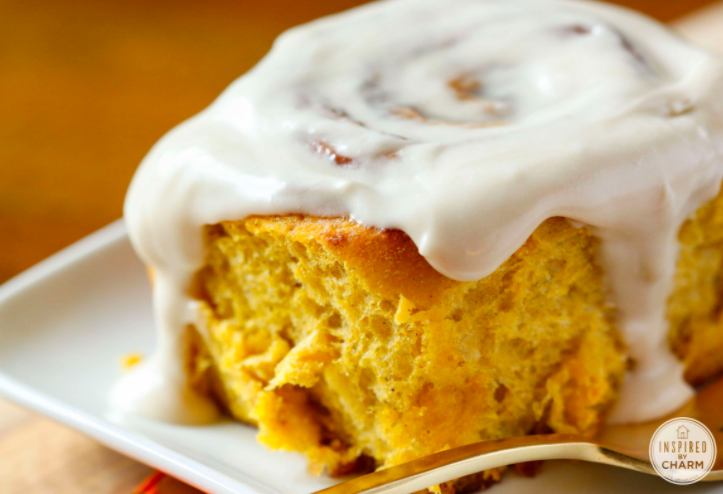 Pumpkin Cinnamon Rolls
These sweet pumpkin cinnamon rolls are the perfect after dinner treat or festive start to your morning! The rich pumpkin flavor offers a delicious twist on traditional cinnamon rolls. Making these is a great fall activity to do with the family!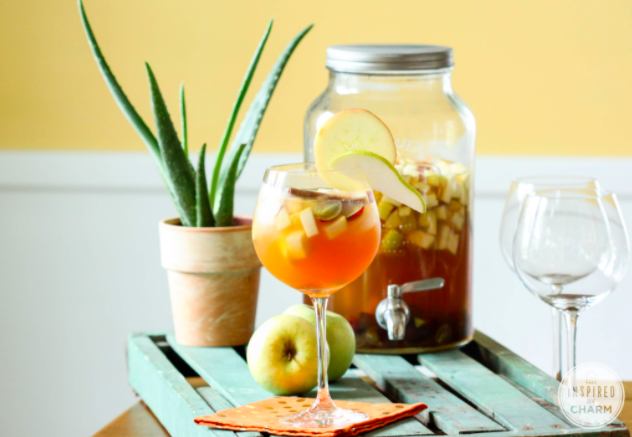 Apple Cider Sangria
If you've been searching for the perfect festive fall cocktail, this is it. Simply combine wine, cinnamon, apples, pears, and a few other fun fall ingredients for an absolutely delicious and refreshing autumn-inspired drink! 
Harvest Chicken Casserole
This easy-to-make harvest chicken casserole yields a ton of food, so serve it up at your next fall-themed party or heat up leftovers all week long! This hearty dish literally tastes like fall, so get ready to pull out your cute autumn sweaters while you enjoy this tasty casserole!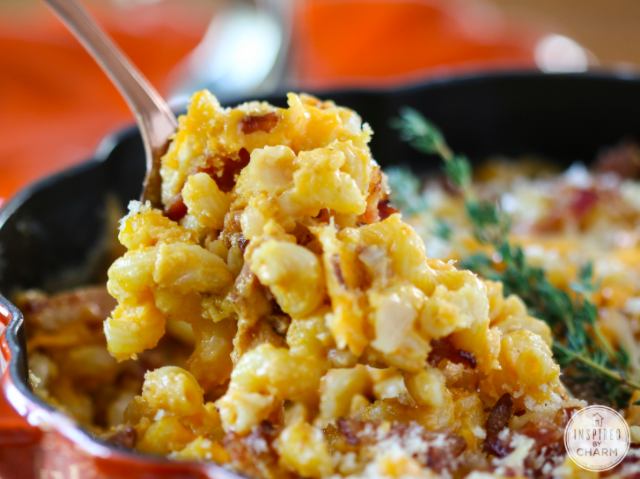 Pumpkin Mac and Cheese with Bacon
How mouthwatering does this sound?! What could be better than rich, creamy mac and cheese infused with the cozy flavors of pumpkin and bacon? This is a go-to recipe for some serious fall comfort food.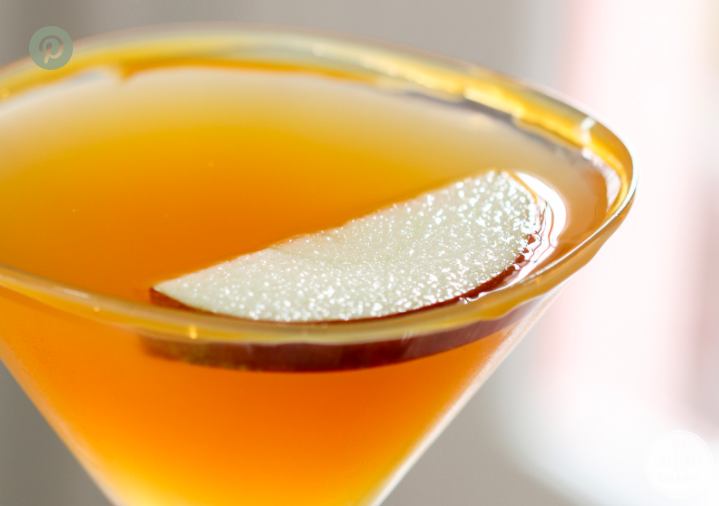 Caramel Apple Martini 
This sexy caramel apple martini couldn't be more delicious or easier to make! Simply combine three ingredients and you're good to go! Jazz it up with a cinnamon sugar rim and you'll find yourself in autumn paradise.
Cauliflower Stuffing
This low-carb and gluten-free stuffing recipe is an amazing alternative to traditional stuffing! Best of all, it tastes so good you'll never want to return to your old recipe again. With a quick prep time, this dish will be ready in a total of 40 minutes, what's not to love?