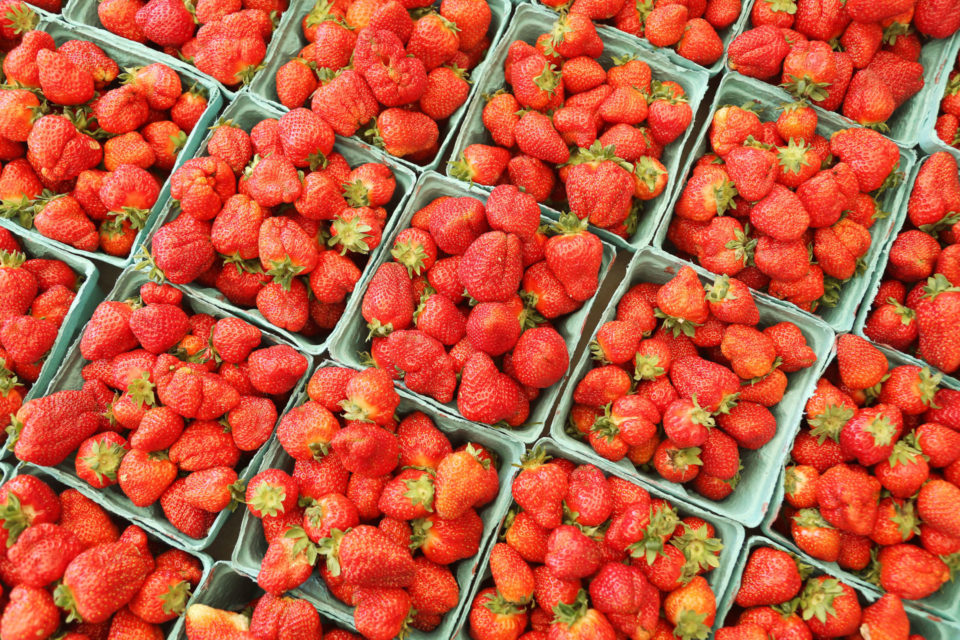 My favorite part about Spring is definitely the start of our local farmers market. I look forward to it all week, and I love seeing the market change and progress as the weeks and months pass. Seasonal ingredients inspire me the most when I'm creating meals and cocktails at home. I always try to use fresh ingredients and love to shop local and support independent farms when I can. I thought it would be fun to do a bi-monthly column to help inspire all of you when you're shopping at the market. Picking up some fresh herbs and fruit is relatively inexpensive and I hope to show you ways you can incorporate them into your drinks at home.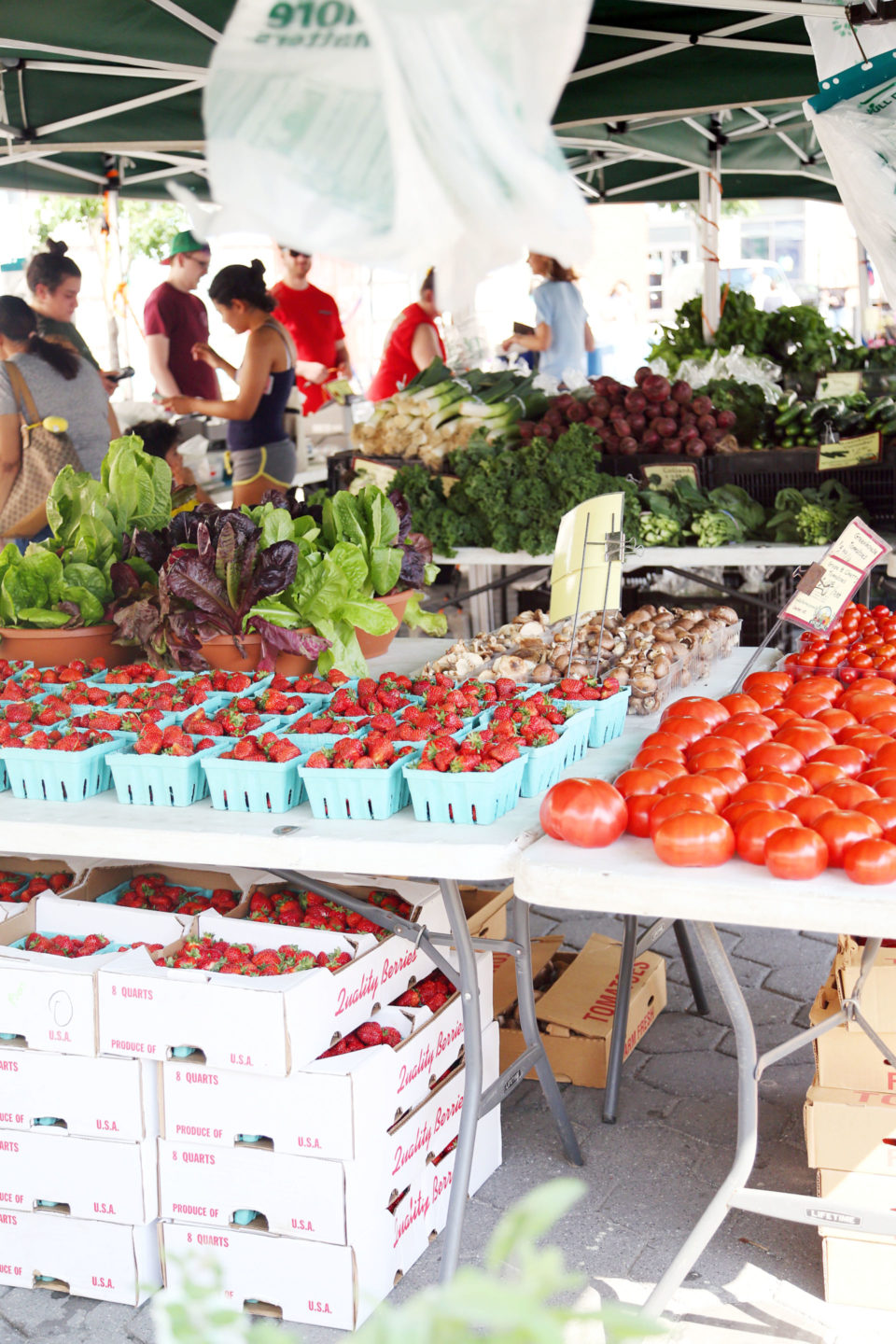 It's still early in the season, but this past week I was able to get very ripe strawberries which are delightful and easy to use in cocktails.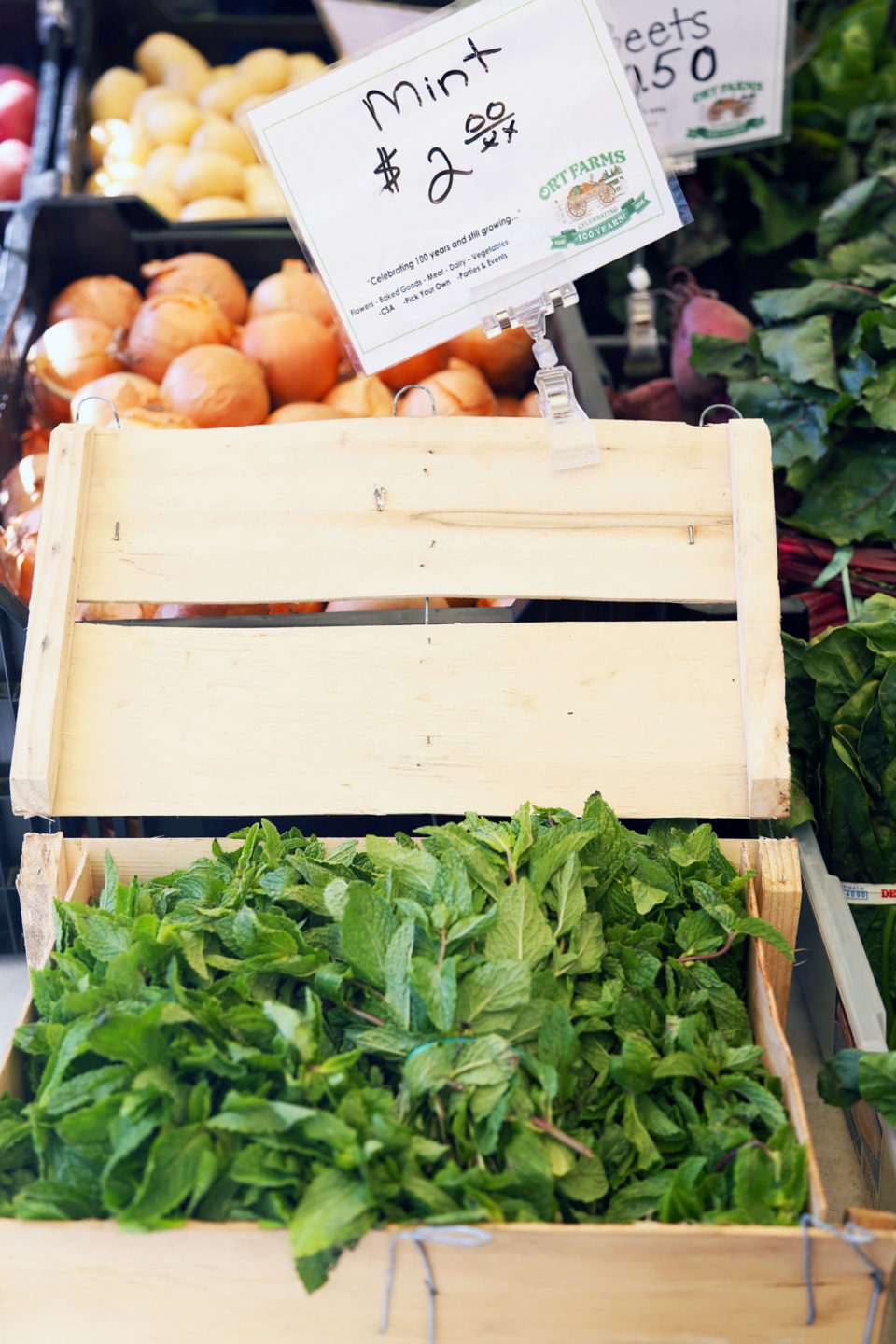 There is always a big selection of herbs to choose from, but the mint looked healthy so I decided to go with a bundle of it. Plus it pairs so well with strawberries, it's a match made in cocktail heaven! Besides strawberries and mint, pick up a few lemons and make sure you have some sugar on hand to make simple syrup with. I swung by P&K on Newark Ave. for the rest of my ingredients. Their produce selection is always good and I love to support a small business in Jersey City.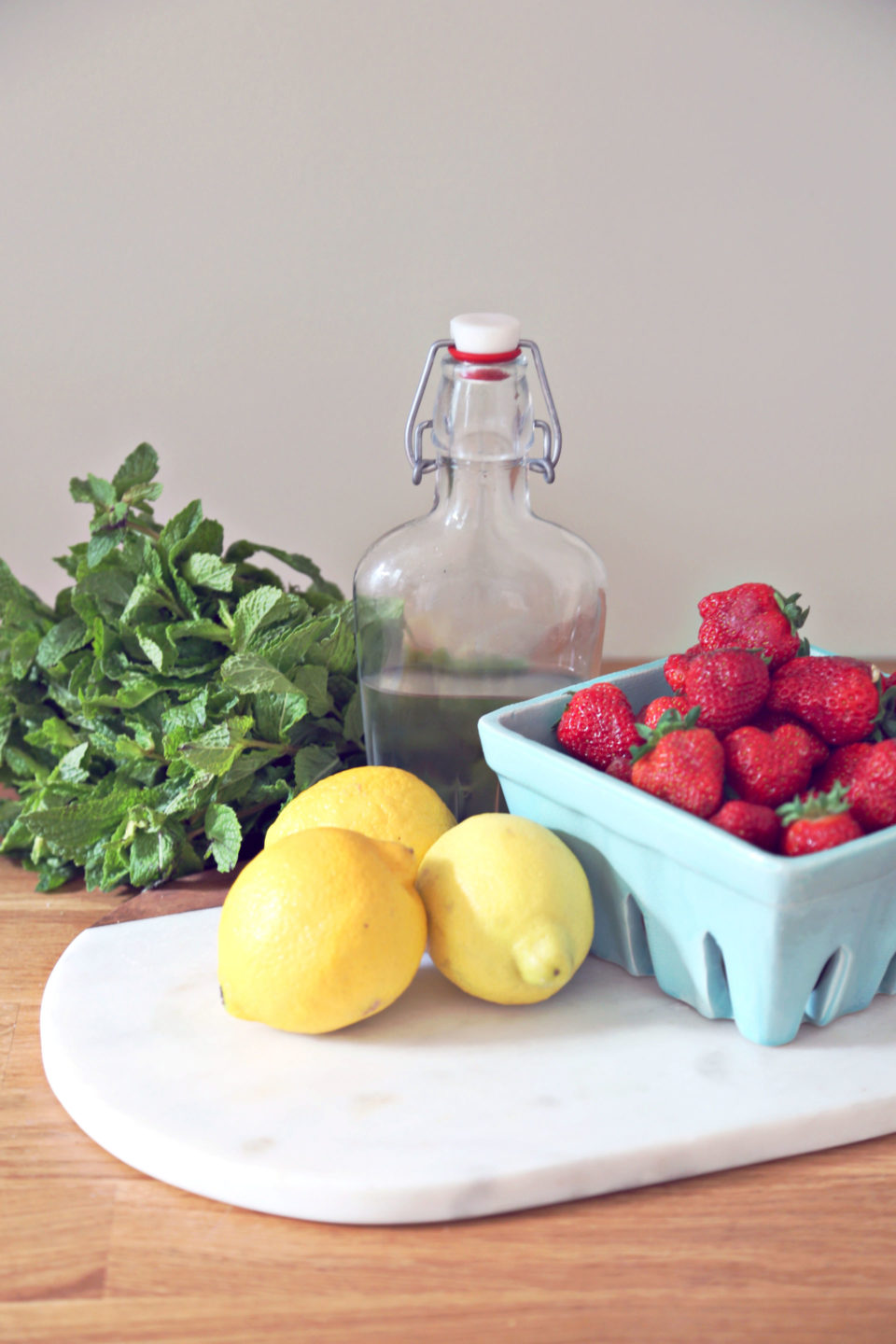 Strawberry and Mint Collins, serves 1
2 oz. spirit
3/4 oz. lemon juice
3/4 oz. simple syrup
handful of strawberries and mint
club soda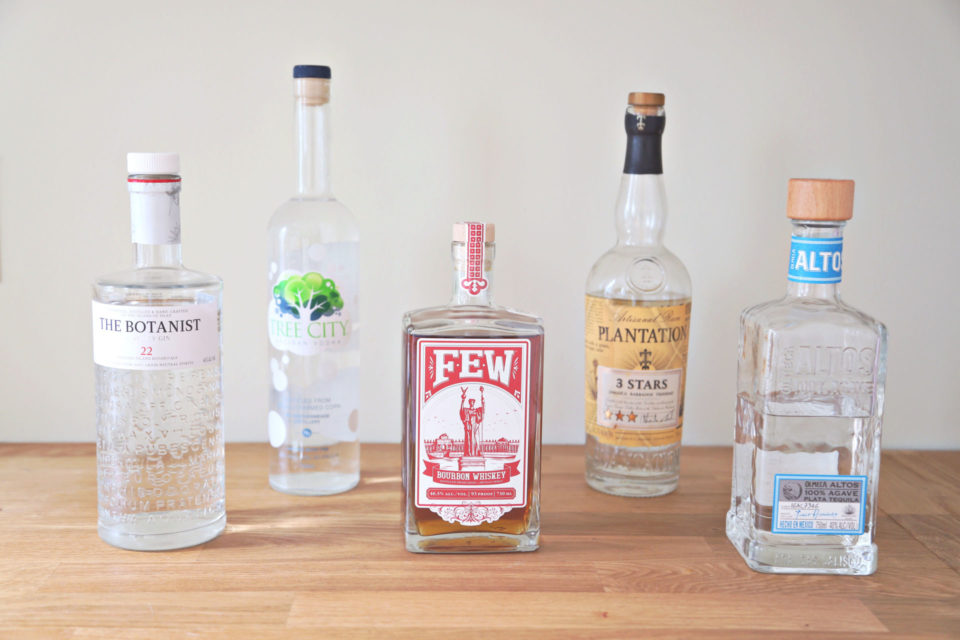 The great part about a collins is that you can make it with basically any spirit you have on hand. I chose 5 different spirits above to give you an example of what you can use. Gin, vodka, bourbon, rum, or tequila work perfectly in this drink, so choose the one you prefer most. I made mine with gin because I like the way it compliments the other flavors in this drink, and also gin is the base spirit used in a classic Tom Collins.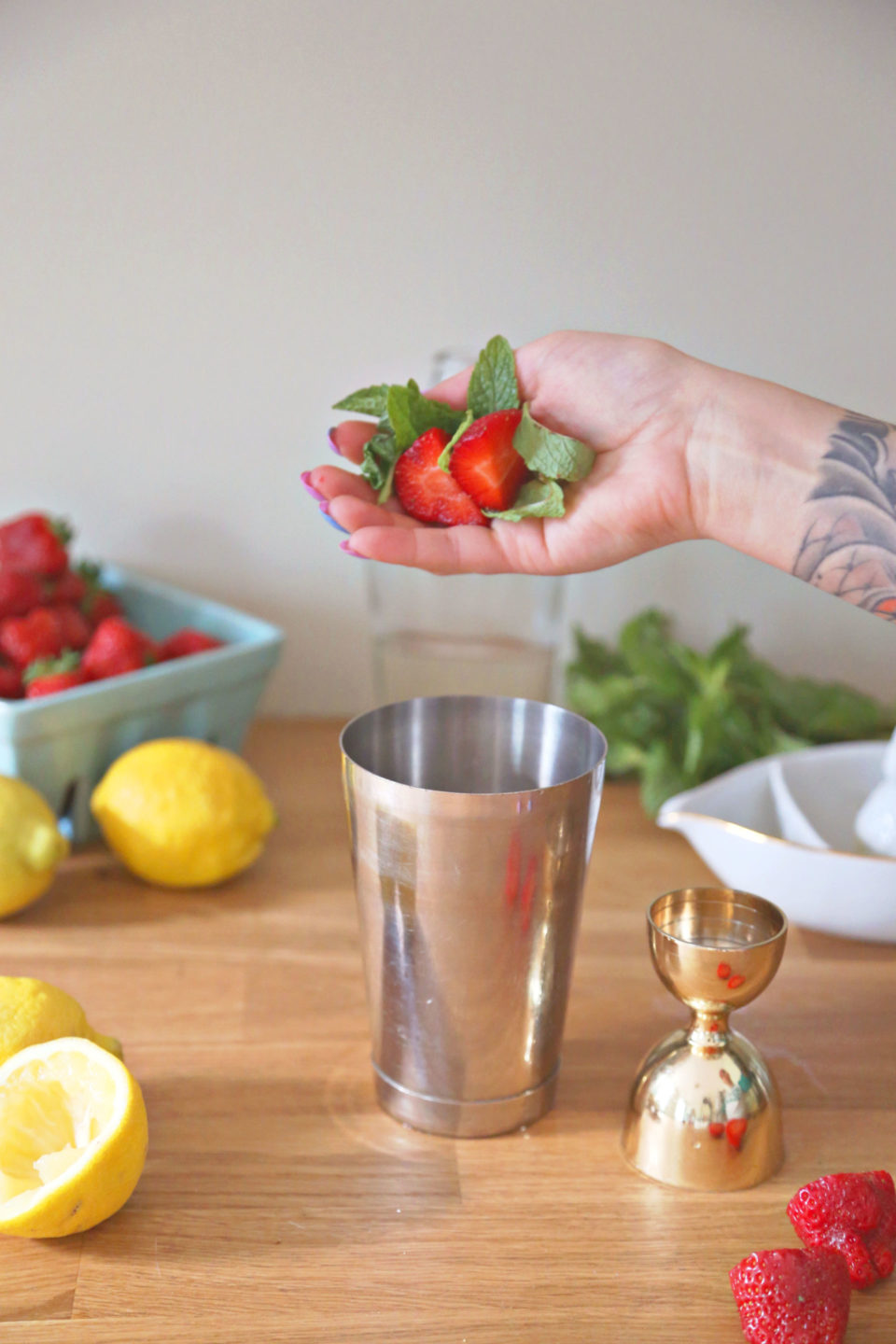 First, add your strawberries and mint to your shaker and add the lemon juice and simple syrup. Simple syrup is super easy to make. It is equal parts sugar and water. So if you're using 1 cup of sugar, add 1 cup of warm water and stir or shake depending on what kind of vessel you're making it in. If you have some extra after making this drink, you can store it in the refrigerator and it will last for up to a month.
Muddle the strawberries and mint into your lemon juice and simple syrup, and then add your spirit of choice. Add ice and shake, then strain into a highball glass over ice. Top with soda and garnish with a strawberry and sprig of mint.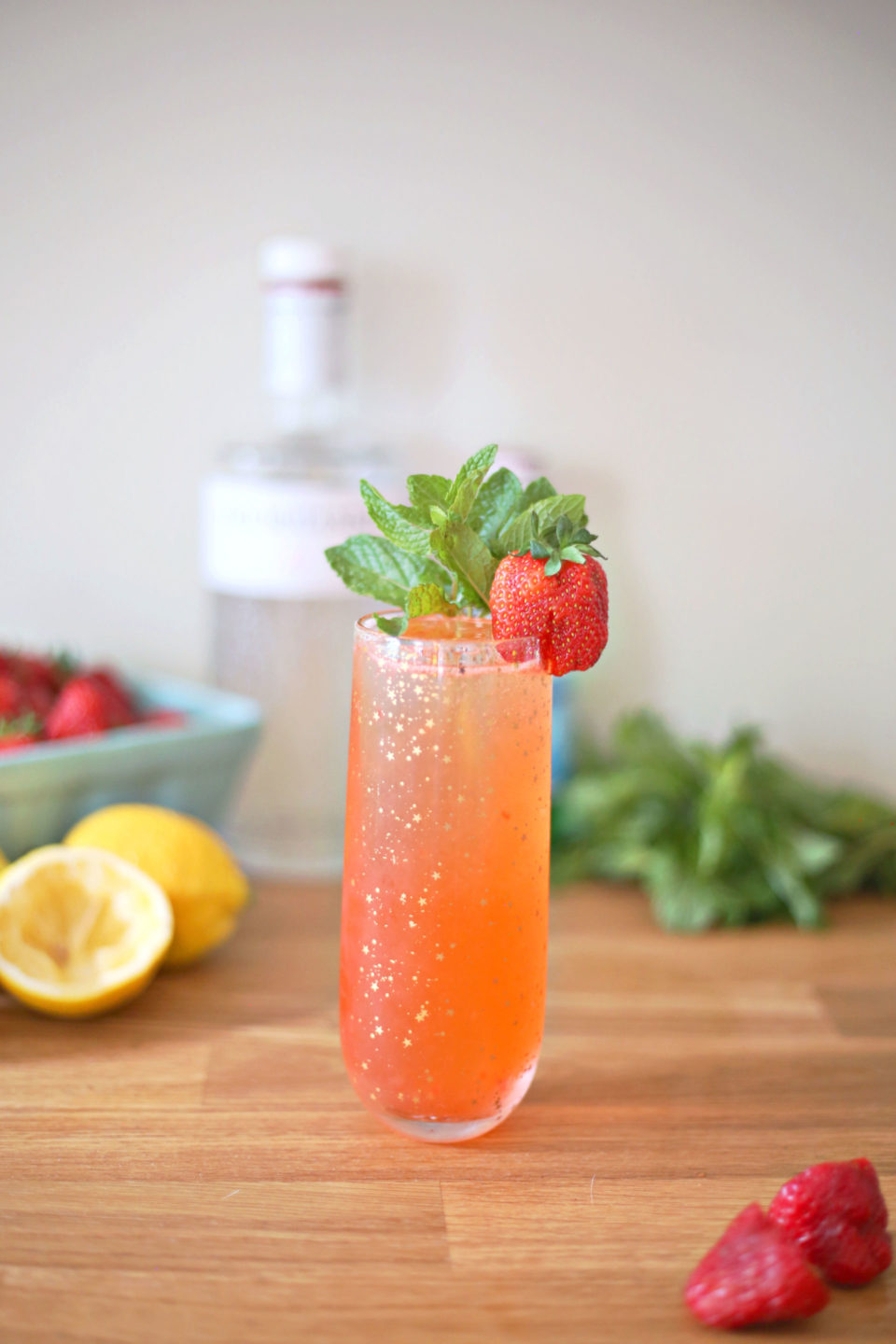 This drink is fruity, refreshing, and fizzy which makes it perfect for the warm days ahead. The great thing about this recipe is you can always make it seasonally appropriate by swapping out the mint and strawberries for other fresh fruit and herbs that are in season. I hope this recipe was helpful and I'd love to hear about what you love to make at home with your farmers market finds. Happy shopping and shaking everyone!
Follow me along on IG for more cocktail recipes – @arseniclace – or on my website www.arsenic-lace.com.