We went to check out More Life Cafe a few weeks ago when it first opened and met Marcell. He told me he is the spawn of the Jersey City landmark in Greenville, El Sol Del Caribe. All the locals in Jersey City, the real Jersey City, know this place. It is known for the best Dominican home-cooked food on this side of the Hudson. I decided that before interviewing Marcell for More Life Cafe, I wanted to meet his mom and try their food.
I came with Peter, our resident foodie photographer, to assist me with the photos so I can stuff my face in peace. We came in around 11AM and there was already a line out the door and around the block. I knew it was going to be the best lunch ever.
Maribel joined us. She was wearing a suit and a Louis Vuitton bag. She's a matriarch, she commands the room, and she knows what she's doing as a successful business owner. She put the platters together for us. It was cool having the owner of this Jersey City landmark serve us her favorite dishes. The food was incredible, I ate so much.
Meet Maribel.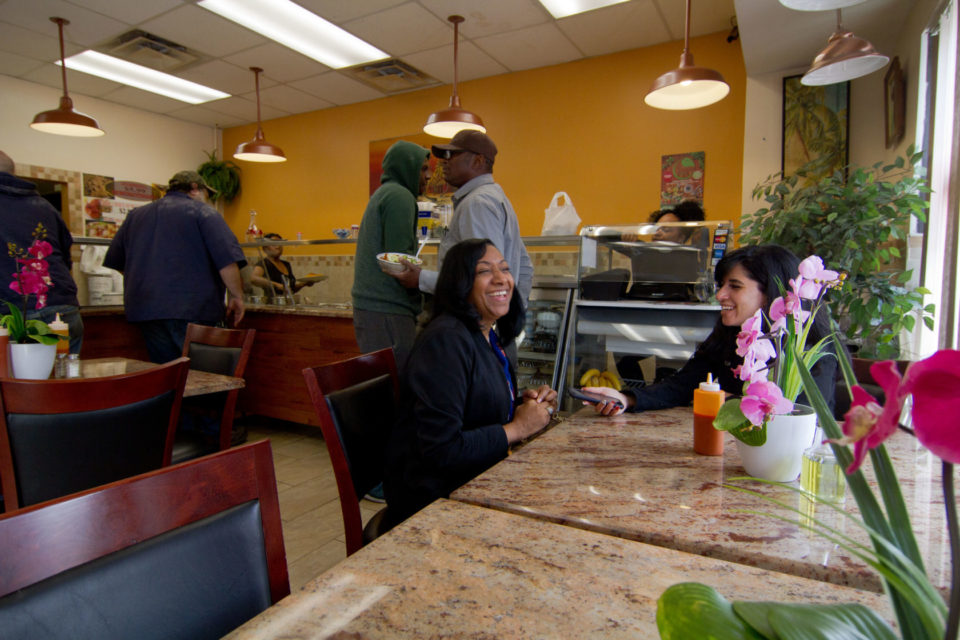 What's your name?
Maribel Contreras.
What do you do?
I am the manager of El Sol Del Caribe, but I cook and like to take care of my customers.
When did you start your restaurant?
It'll be 17 years in November.
Why did you start it?
My family likes to cook, so I grew up seeing my mother cooking. I had a lot of family with restaurants in the Dominican Republic, so when I came here, I decided to work with my brother Miguel at Gusto Latino. It's the second Spanish restaurant in Jersey City. I worked for him for 5 years. The idea with my family is that everyone will have their own business, so when I started working with Miguel, I knew I liked it. I like to cook, I like the customers, it makes me happy when I see everyone enjoying good food. When I was ready, I opened El Sol Del Caribe and my sister opened a restaurant in Kissimmee at the same time. When I go there, I'm at a sister's restaurant. When I go to Elizabeth, I have another sister with a restaurant.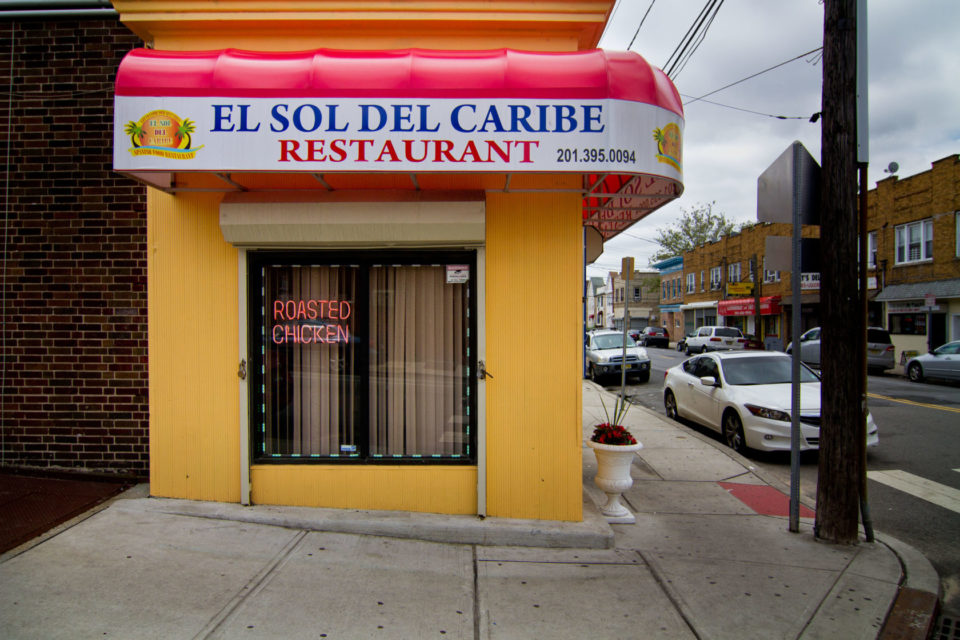 I love it. And your son, too!
Exactly! He's vegan and I never made him eat meat. When he'd come here, he'd eat rice and beans, okra, plantains, avocado. And now, he opened up his own business in Jersey City – More Life Cafe.
You must be so proud!
Yes, and I love the food. I like to eat everything!
I've noticed since we got here, there's lines out the door.
Every day. There's always police officers, firemen, everyone. People come here because even if they don't have a lot of money, they can afford our food.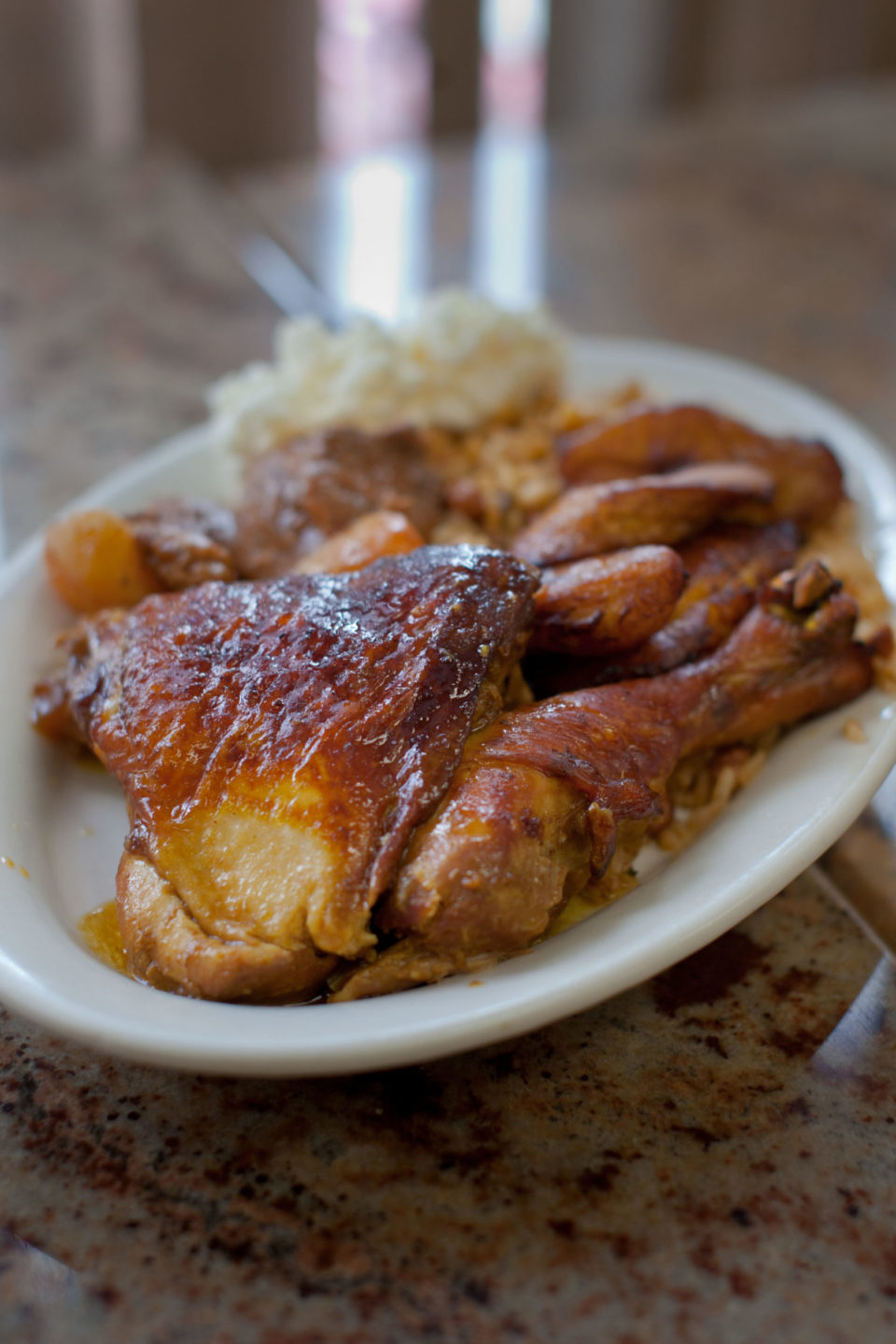 It's well priced, it's fresh.
Every day, we cook everything here. Even the salad is homemade, we don't buy anything ready. We prepare, we have our own seasonings and make it here.
Is it all your family recipes?
Yes.
You're open every day?
Yes, every day!
What are your most popular dishes?
Black rice, roast pork, a little bit of the potato salad, and plantain.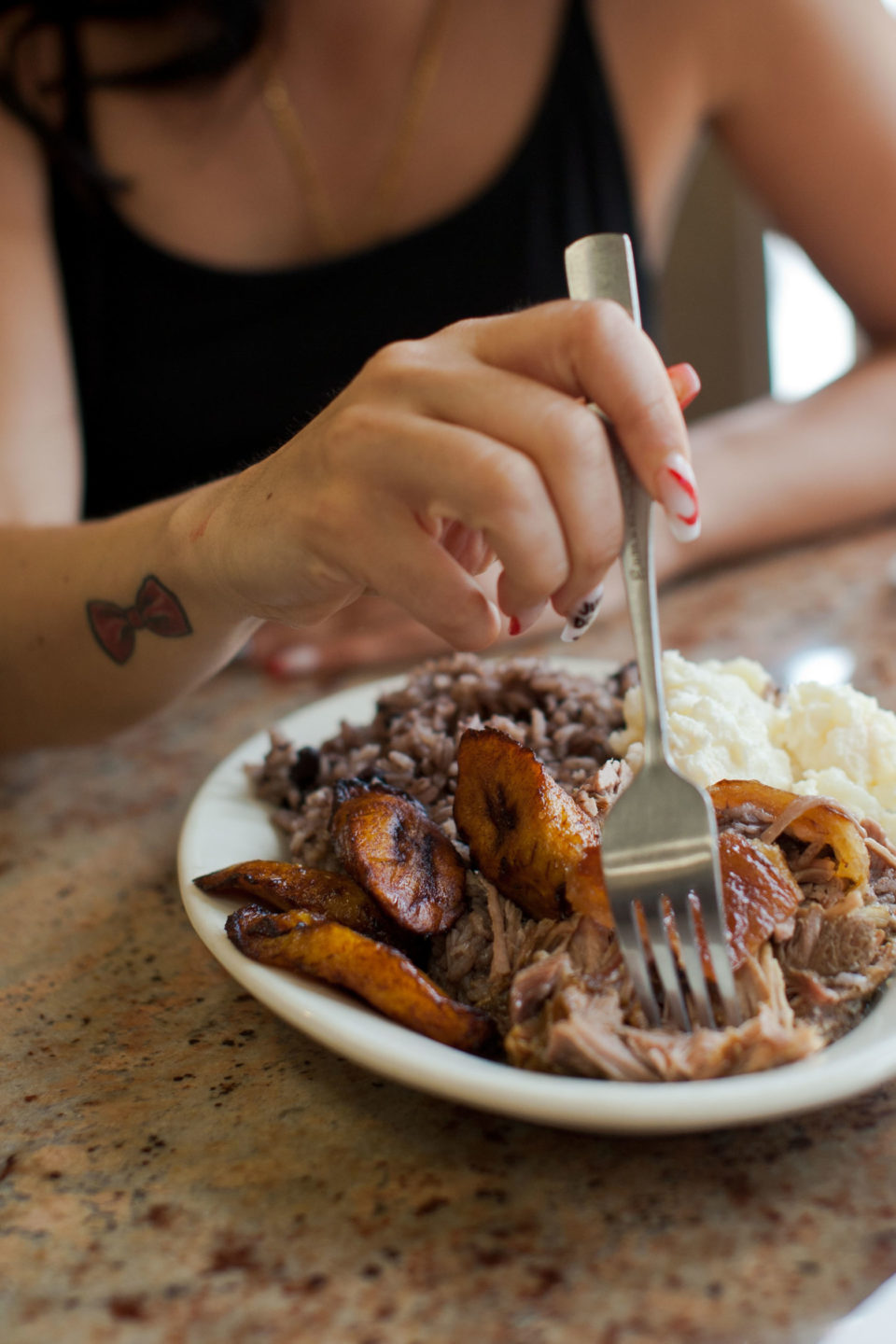 You've been here 17 years. How do you feel about Jersey City?
It's beautiful. I love Jersey City, that's why I stay here. I live here.
Are there other places you like to hang out?
I'm always here or at my son's restaurant. When you know how to cook, I don't go out to eat when I can just cook it. I know that it'll always be my recipe.
Do you just manage or do you cook a lot here?
If there's an emergency and I have to cook, I cook. Sometimes, we'll run out of food by 6PM. If nobody else can cook, I do it.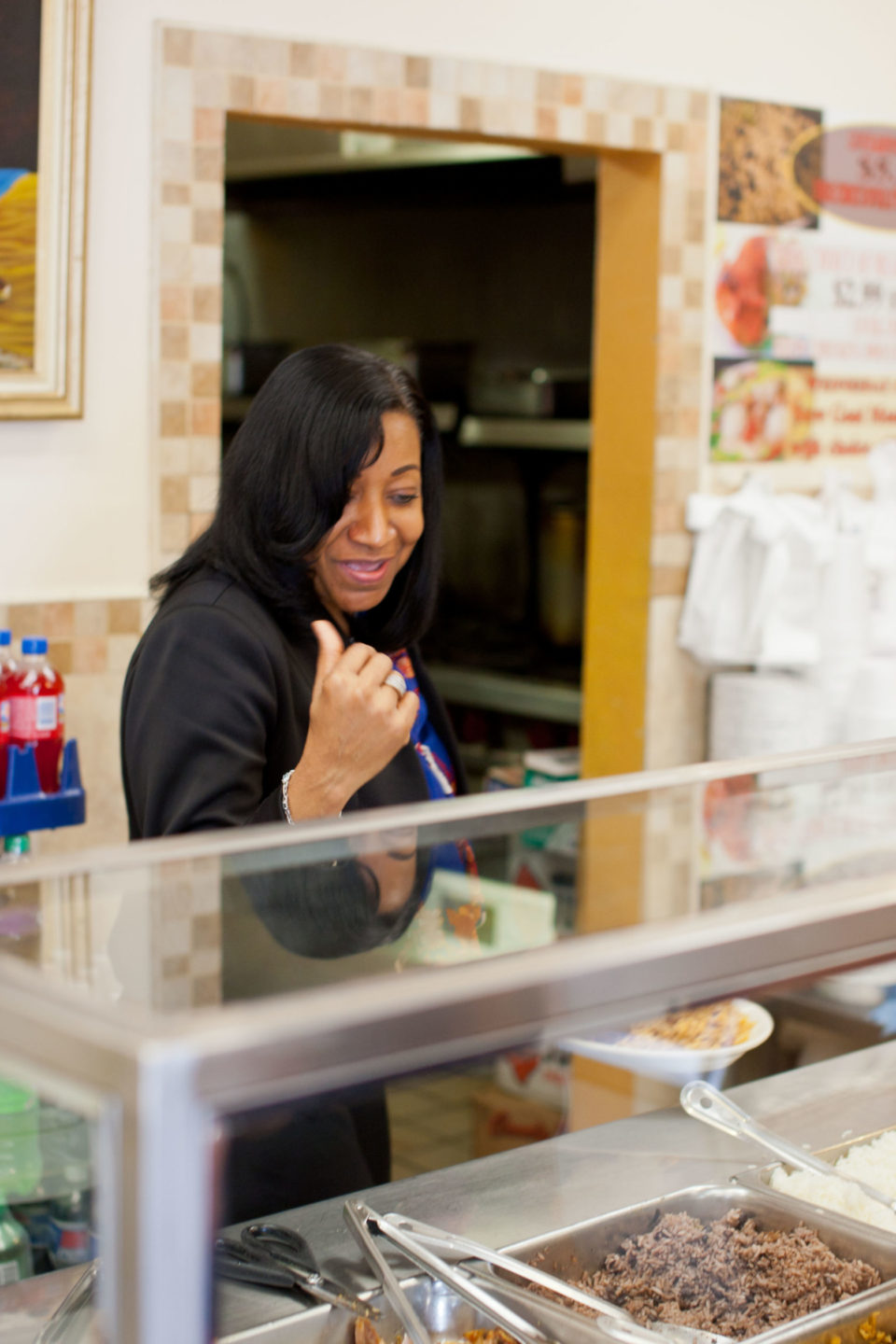 What time are you open?
We're open from 9:30 AM to 9 PM.
12 hours a day! Wow.
When I started, I used to be scared because it's a lot of work, but when I see everyone enjoying the food, I'm happy. I tell my children it's easy to make money, but you just have to work hard.
Do you have any future plans?
I'm hoping to see if we can set up something on the NJCU campus so we can have food for the students.
Amazing, thank you!
Check out the rest of the photos of Maribel and El Sol Del Caribe, and visit them at 150 Sterling Ave.