You all know that I love a good bargain and food. Once you combine those two things, I'm in nirvana.  A few weeks ago, I was shopping in Morristown. Morristown is about 30 minutes from Jersey City; it's a quaint little town perfect for shopping, eating, and drinking (my 3 favorite things). After a few hours of shopping, my friend and I were hangry AF, not having eaten breakfast.
We spotted Tito's Burritos while on Washington Street. I'm not a huge 'chain' restaurant fan, but I'm a huge Mexican food fan and like I said, we were hangry AF.  Stepping into the restaurant, I was impressed by the cute and colorful decor. String lights, vibrant colors and a cozy fireplace in the back.  The menu is what blew me away next. They serve a variety of burritos, tacos, empanadas, WINGS, nachos, salads, sides and more (and they have gluten free options). I was starving so I wanted to whole menu lol.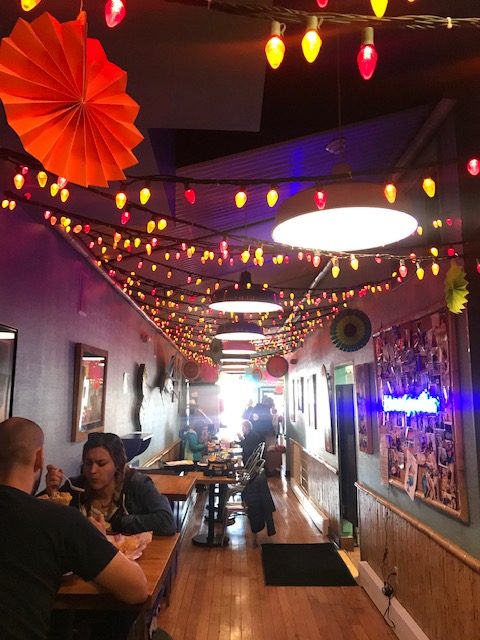 In an effort to not gain 15 pounds after eating one meal, we decided to order on the 'conservative' side and split a few things.  The item that really caught our eyes and made our mouths drool was the Fat Amy Taco. Whaaattttt!!??  You heard that … the Fat Amy Taco. We ordered that, 6 piece of wings, and a small side of rice and beans.
Shortly after sitting down, we saw the waitress heading over with our meal. As soon as I saw that taco, I could hear that music in my head from that well-known Instagram filter. Give it to meeeeeee!!  I could see how big it was while it was still quite a way from our table.  When the waitress put our meal down, I was shocked at how gigantic this taco was.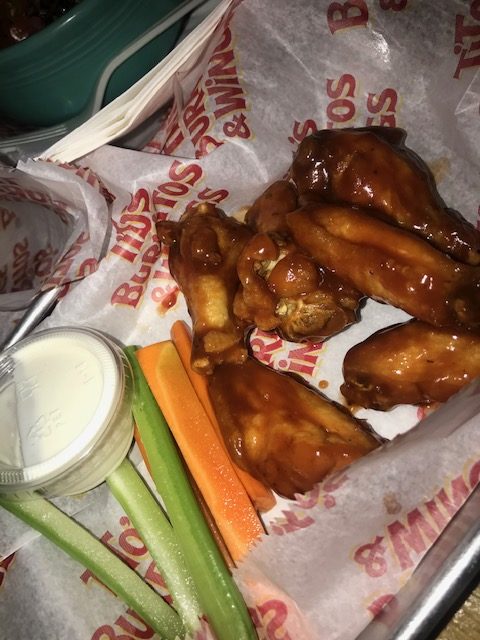 We dug into the wings and rice first; both were very flavorful. The wings weren't overly sauced and they were meaty. The rice and beans had a little pico de gallo on top, and you really can't go wrong with rice and beans.
Now it was time for the taco. I had to first wipe a little drool from my chin. This thing was overstuffed. I asked the waitress to tell me what the taco was filled with, so I knew what I was in for. The Fat Amy is French fries, organic rippin' chicken, chipotle mayo, lettuce, cheese, and pico de gallo. I was told that the tortillas are all homemade and pressed in-house at their Boonton location.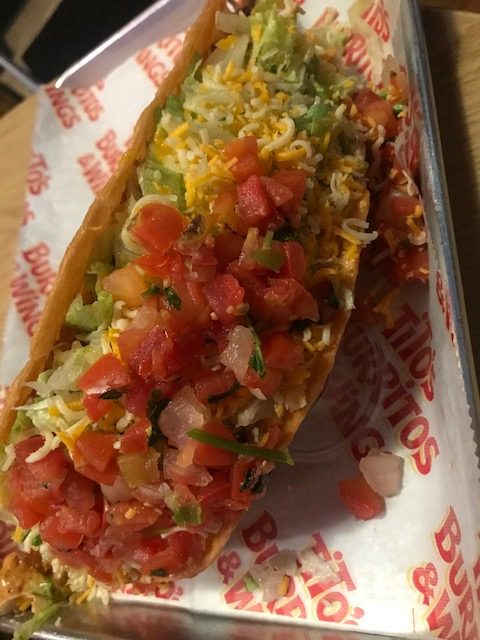 We couldn't wait any longer, so we dug in and it didn't disappoint. The taco shell is crunchy and not oily, the chicken moist, the French fries fried to perfection. I'm not going to lie, we ate and ate and couldn't finish the entire thing. We could had definitely done without one of the sides. The name for this taco doesn't lie and I felt like Fat Maria when we were done.
I asked for the check and was surprised that a large and very filling meal for two adults was a total of $21.95.  That's very reasonable, considering we had some leftovers. As we paid, I grabbed a menu and noticed that not only can you dine in and take out, but you can also call Tito's for your catering needs. Who wants to slave over a hot stove all day for an event or party?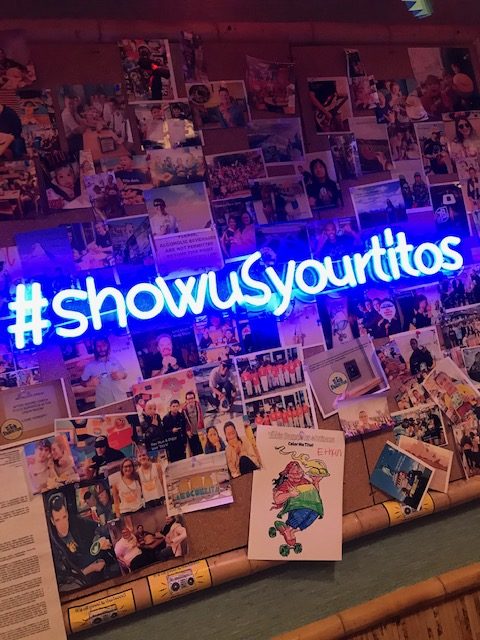 I definitely recommend this place. I'm looking forward to going back and trying some of the lighter options, and bringing my daughter since they have a kid's menu.  Best part about this meal, is that I had more than enough money left over to keep shopping! LOL.
You can find Tito's Burritos at 26 Washington St in Morristown, NJ.