I had the honor of checking out the new Korean BBQ spot in Downtown Jersey City, located right next to Talde – Doshe BBQ.
They not only serve a great variety of Korean BBQ dishes, all cooked right at your table, but they're also BYOB and have a downstairs section dedicated to karaoke. You and your friends can sing at the top of your lungs, enjoy drinks at the bar, and have some great food right upstairs for a weekend night out. Join us for our Karaoke Champ weekly party starting November 30th!
I had the chance to talk to Allan from Doshe BBQ, who owns four other restaurants in the area.
So tell us – what are we eating?
It's marinated spicy pork which is very popular among Korean food. And we have a seafood pancake.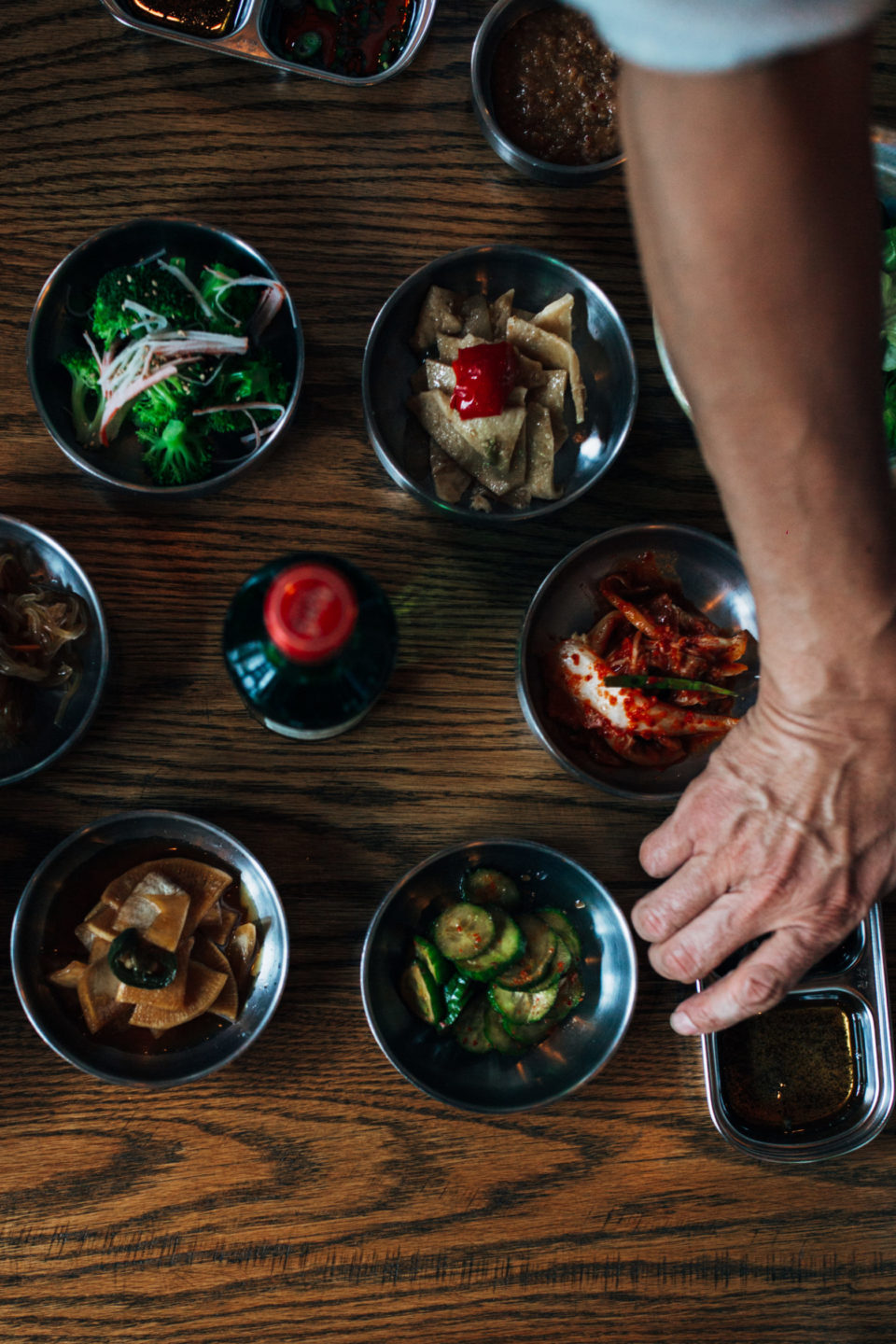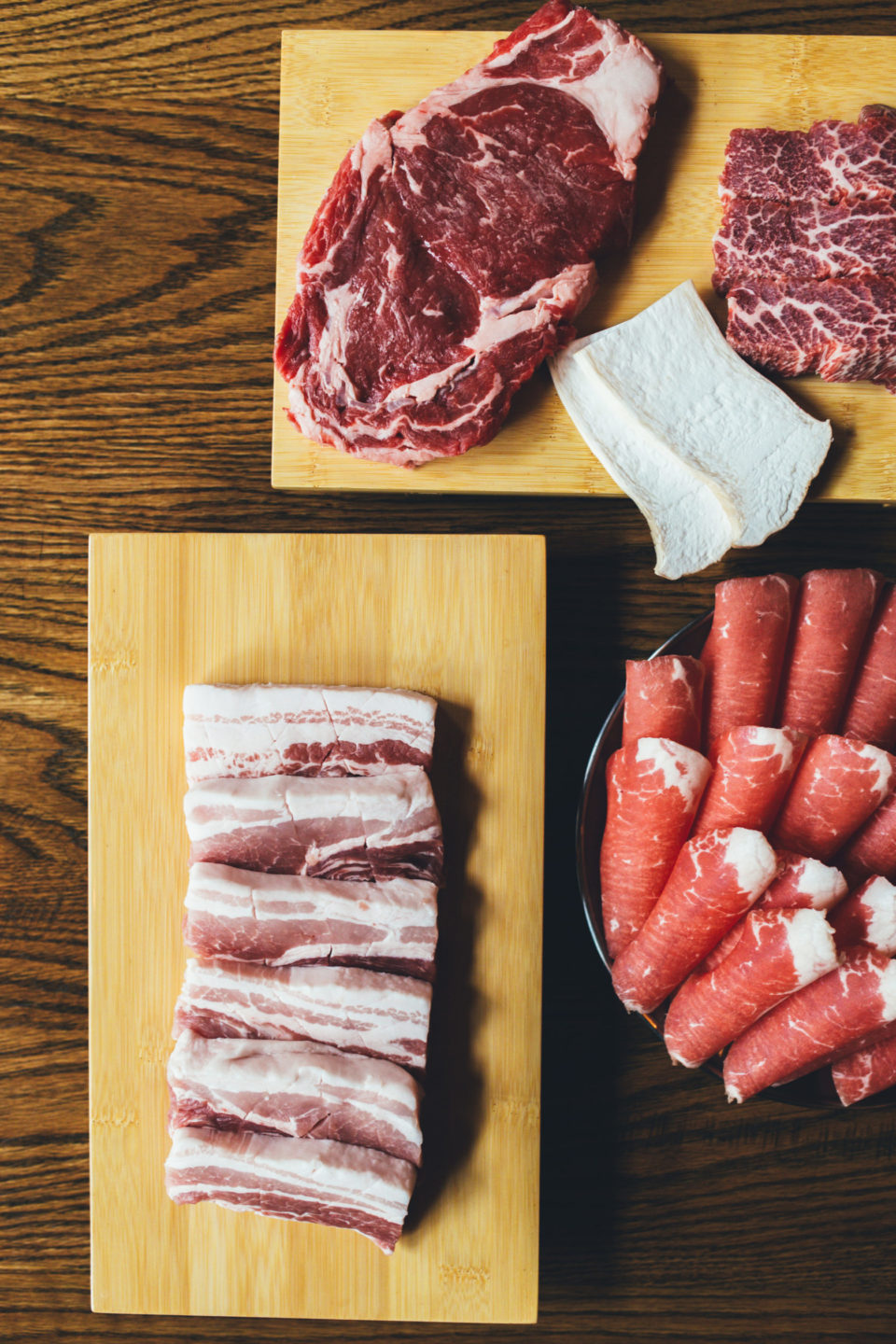 It's so good.
And we have Korean tofu soup with seafood. Here we have the prime rib, ribeye steak, beef brisket, and pork belly which we are going to barbecue for you. Usually we wrap the barbecue with the lettuce.
Got it.
These are side dishes which usually come with Korean food. We have daikon radish, cucumber, kimchi, clear noodles, and broccoli. And then we have a salad with ginger dressing.
Looks delicious! So what's your name?
My name is Allan.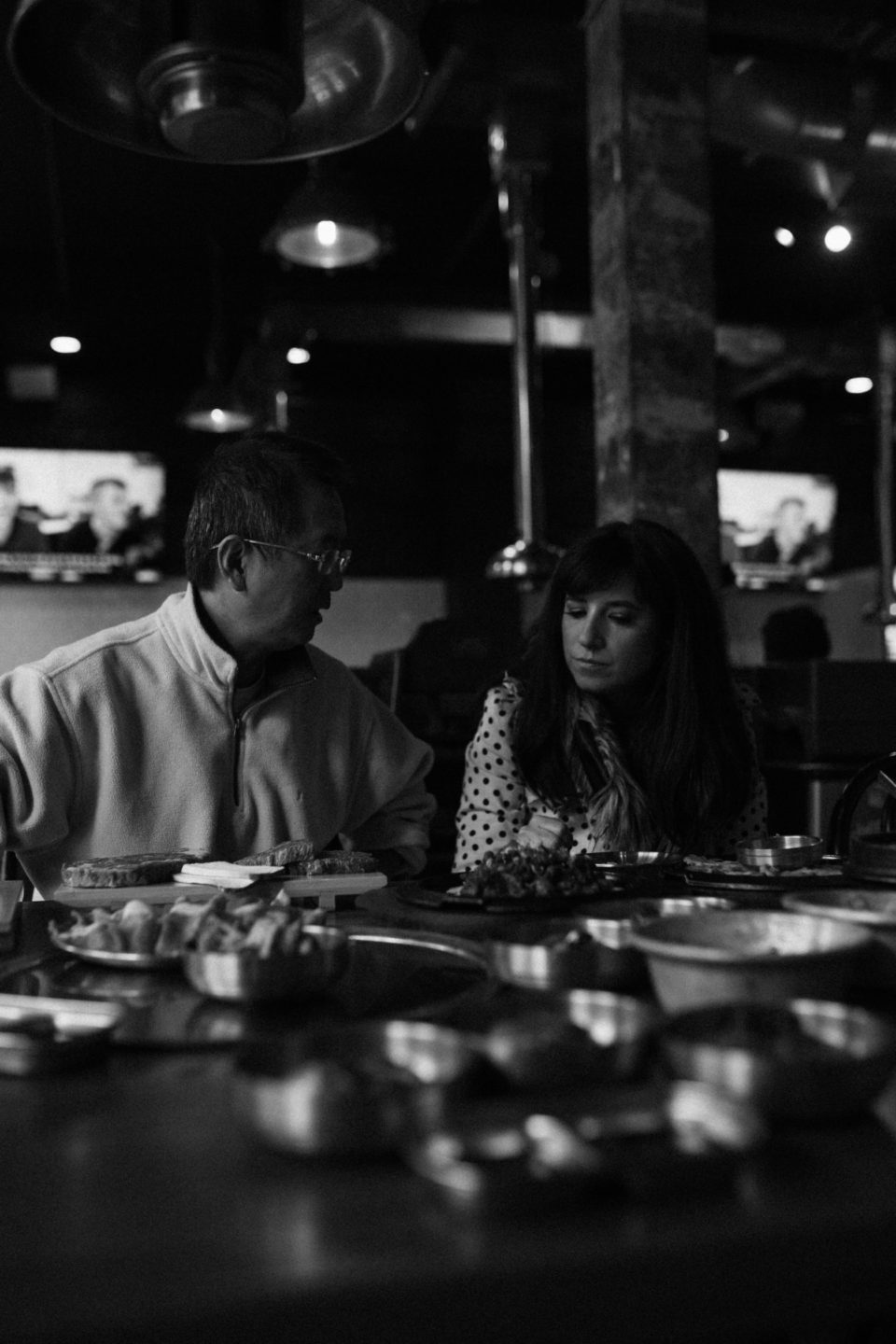 And you own a bunch of restaurants right?
Yes.
Can you tell us which ones?
We have Shanghai Best on Montgomery Street, Hot Pot Best also by Montgomery Street, and then we have Sky Thai which is a Thai restaurant, and then we have More Express on Grove Street across from City Hall.
Amazing. So you're a busy man.
Very. I work 7 days a week.
How long have you been in Jersey City?
Forty years.
Have you always been a restaurant owner?
I've been a restaurant owner for forty years.
How do you feel Jersey City has changed?
A lot of changes since I came. It's a thousand times better, and it's going to get better.
Tell us a little bit more about this concept Korean Barbecue because it's the first Korean Barbecue in Jersey City.
Actually Korean Barbecue is becoming very popular and there is no Korean Barbecue in the whole Jersey City, so I thought it would be a good idea to bring this concept to Jersey City. I usually bring one-of-a-kind restaurants into the city so there is no competition, and Korean food is also very popular.
It's very delicious. I used to work in Midtown Manhattan and there were a lot of Korean barbecue places.
That's Koreatown, so people don't have to go to Koreatown anymore. We actually make better food than Koreatown. I brought a very famous chef from Korean food.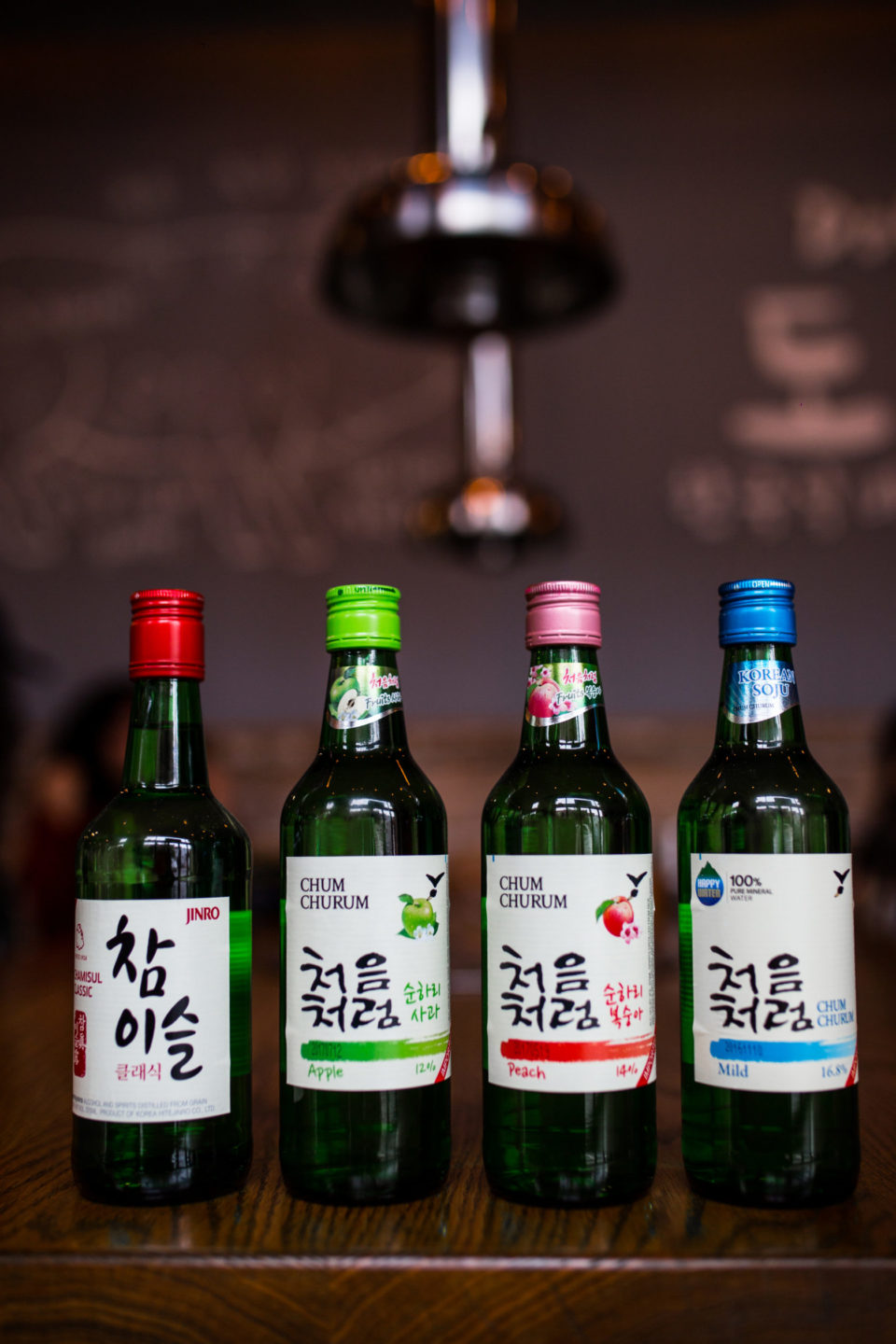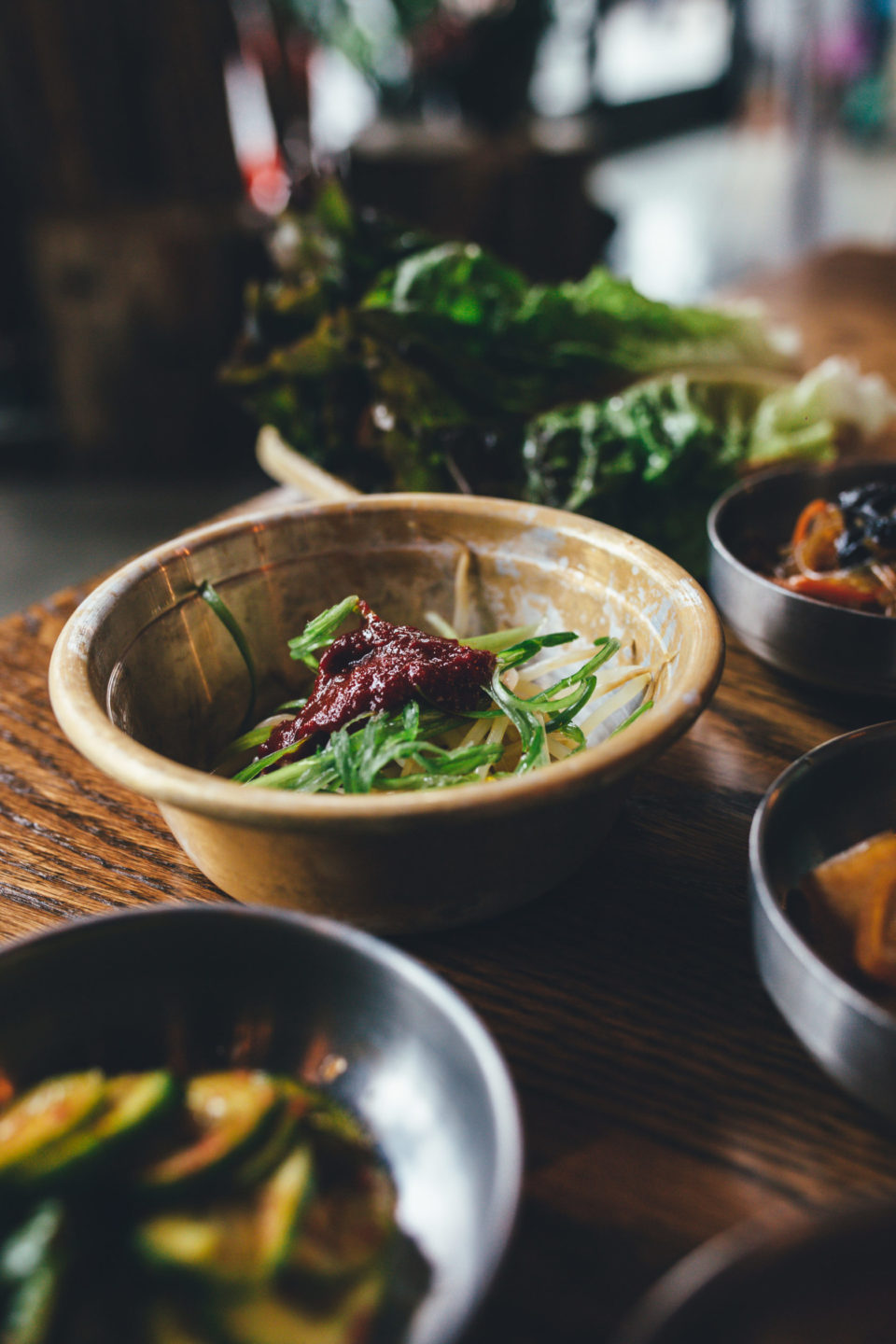 Oh really? So tell me a little more about the experience. You have a little place here, like a little oven.
We have a grill in the middle of the table. We have a server that can grill for you or if you're up to it, you can do it yourself. Everything is absolutely fresh. You can actually see it before you cook it, so you know it's nice and fresh.
Are there options for vegetarians or vegans?
Vegan, I'm not sure if we do. Vegetarian, we do have a lot of options.
Amazing, I'm excited. You also have a karaoke spot downstairs, right?
Yes, we have a karaoke bar and party room that can fit up to 60 – 75 people. We have had a lot of parties downstairs and everybody that has had a party has been very pleased. We also have private room karaoke. So if you have a private party, you can use the private party room and it is very reasonable to use.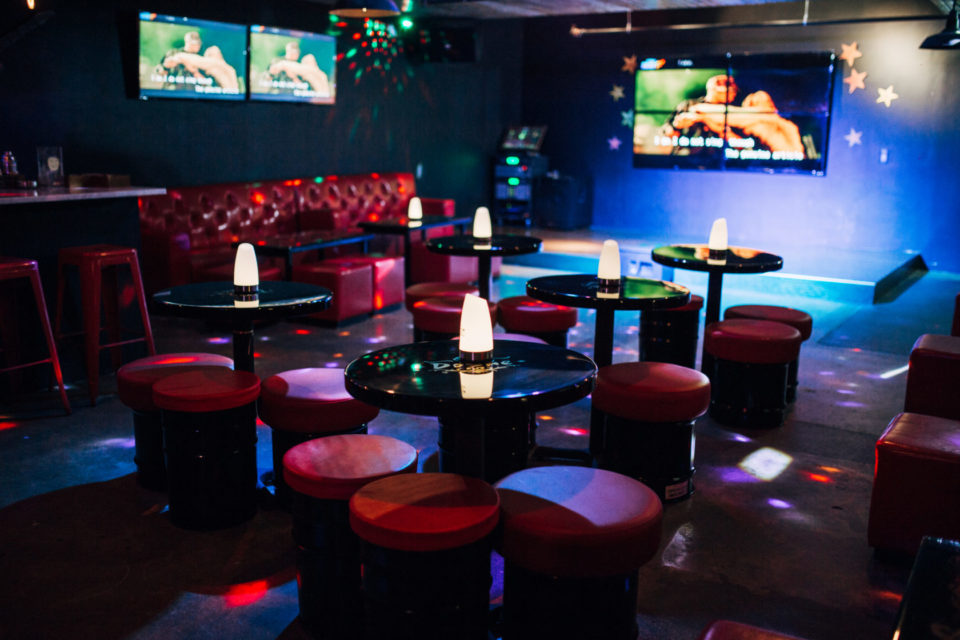 And you're open everyday?
Yes, we are open 7 days a week, 365 days a year.
All of your restaurants?
Yes.
How do you do it all? That's crazy. I thought I did a lot.
I actually train people to manage. My waiter could become my partner or my manager, or my chef would become my partner. That's how you get growth.
You can grow within the business.
Yes.
How do you like being a business owner in Jersey City?
Very nice, people are very nice here. No trouble. So I like it very much.
Nice. Is there anything else you would like people to know about Doshe BBQ? What about people who play it safe, like they want pizza, they want pasta. Why should they come here?
There are options for everybody here. We have spicy food, we have non-spicy food, we have barbecued meat which is prime meat. Anybody that likes beef will like the barbecue, so we have options for everybody.
Awesome. So let's eat! Let's eat some barbecue.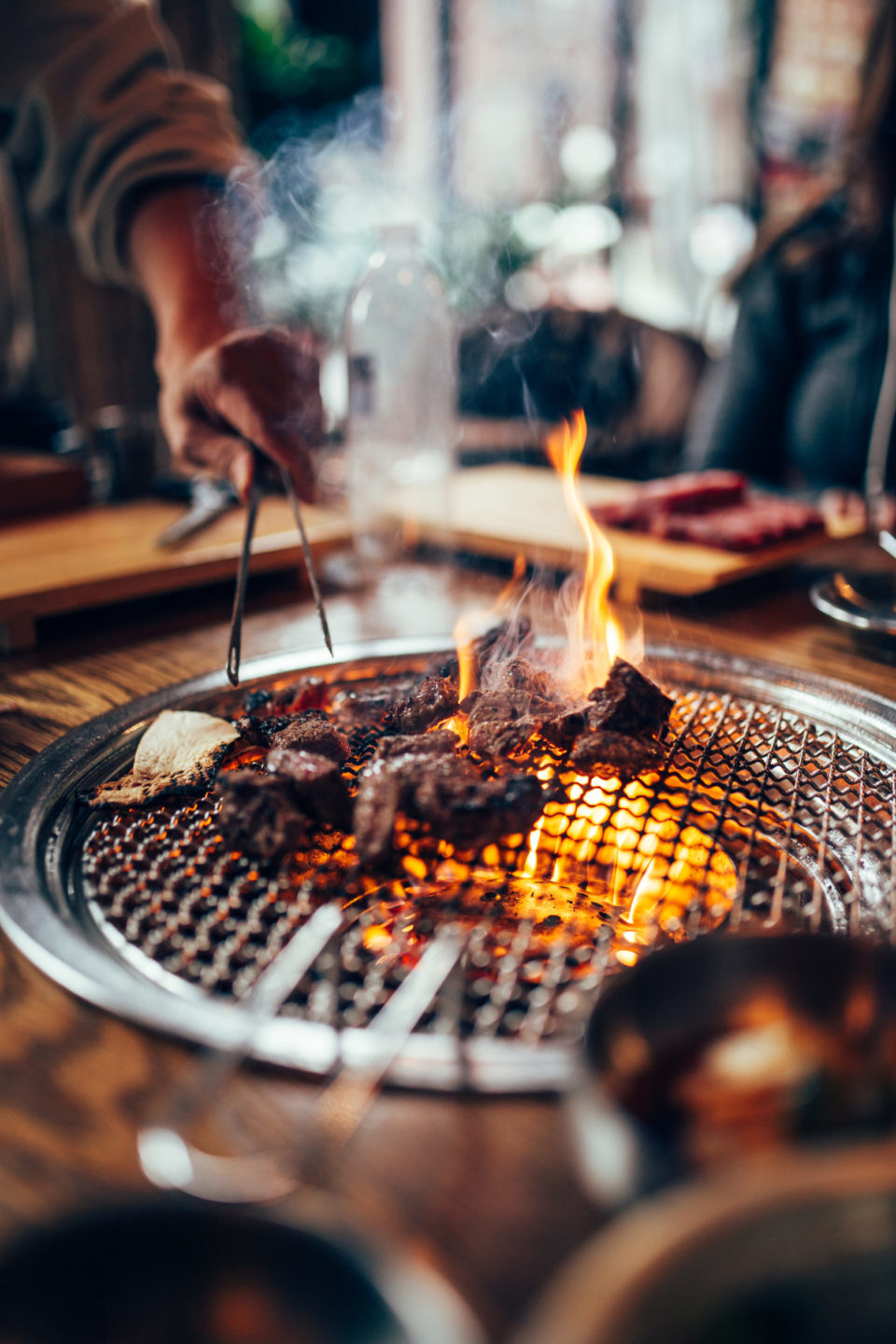 You can follow Doshe BBQ on Instagram, and check out their website doshebbq.com. Don't forget to stop by Doshe Korean BBQ at 8 Erie Street in Jersey City, NJ! Mention ChicpeaJC and get 10% off!  
Interested in renting the Karaoke Bar for a holiday party? email us info@chicpeajc.com