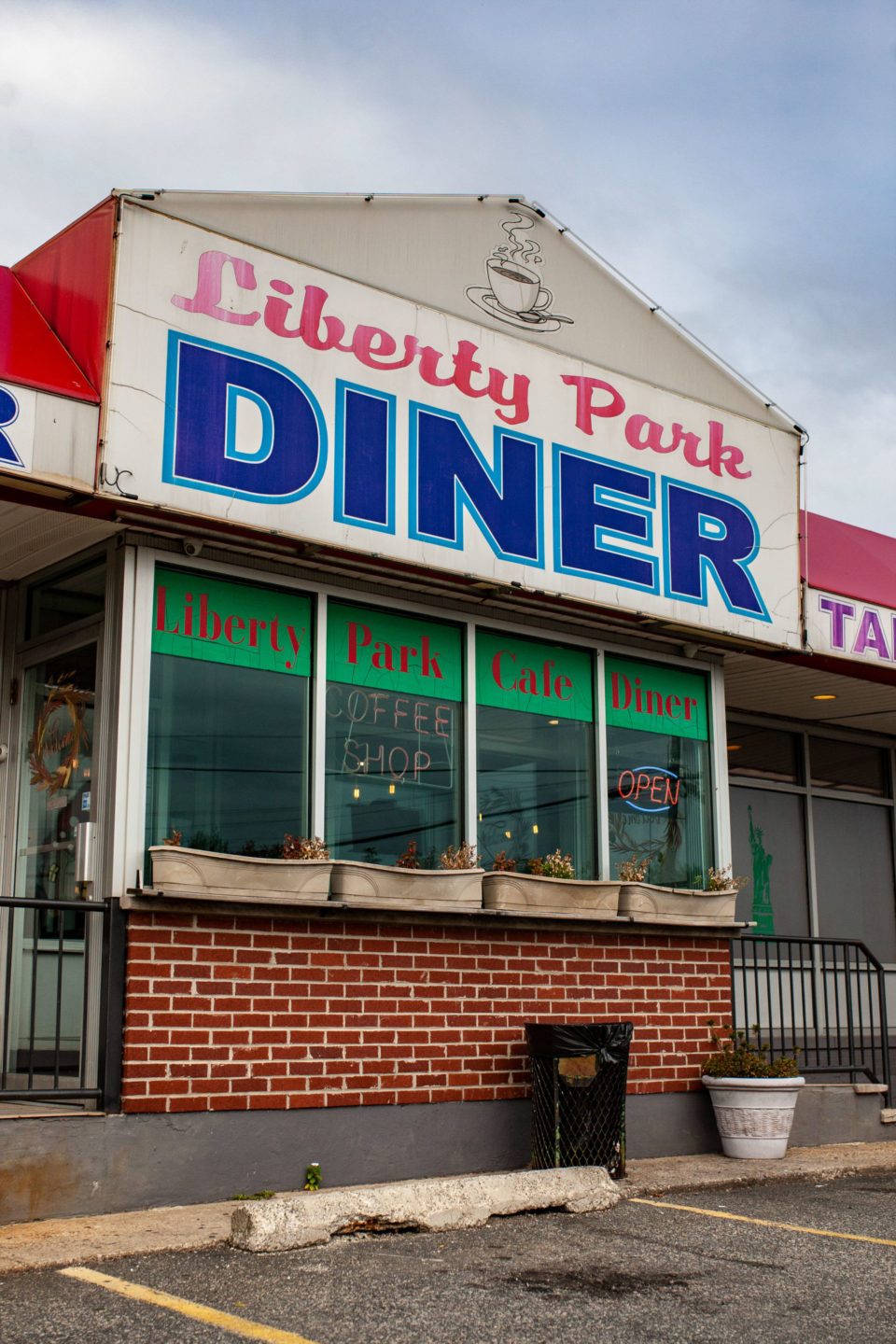 Liberty Park Diner has been around for over 20 years and is located right by Liberty State Park. This family-owned business is a staple diner for Jersey Citians. I've been here many times, it's the perfect place to go to if you want to cure your hangover from the night before, or go for an easy going family outing, a date, a business meeting, or even alone time. Classic diner food always hits the spot. I met George Makrogiannis at Buddy's downtown and had no idea he was also behind the Diner and Los Dos. I asked him to join me for lunch so I could hear his story.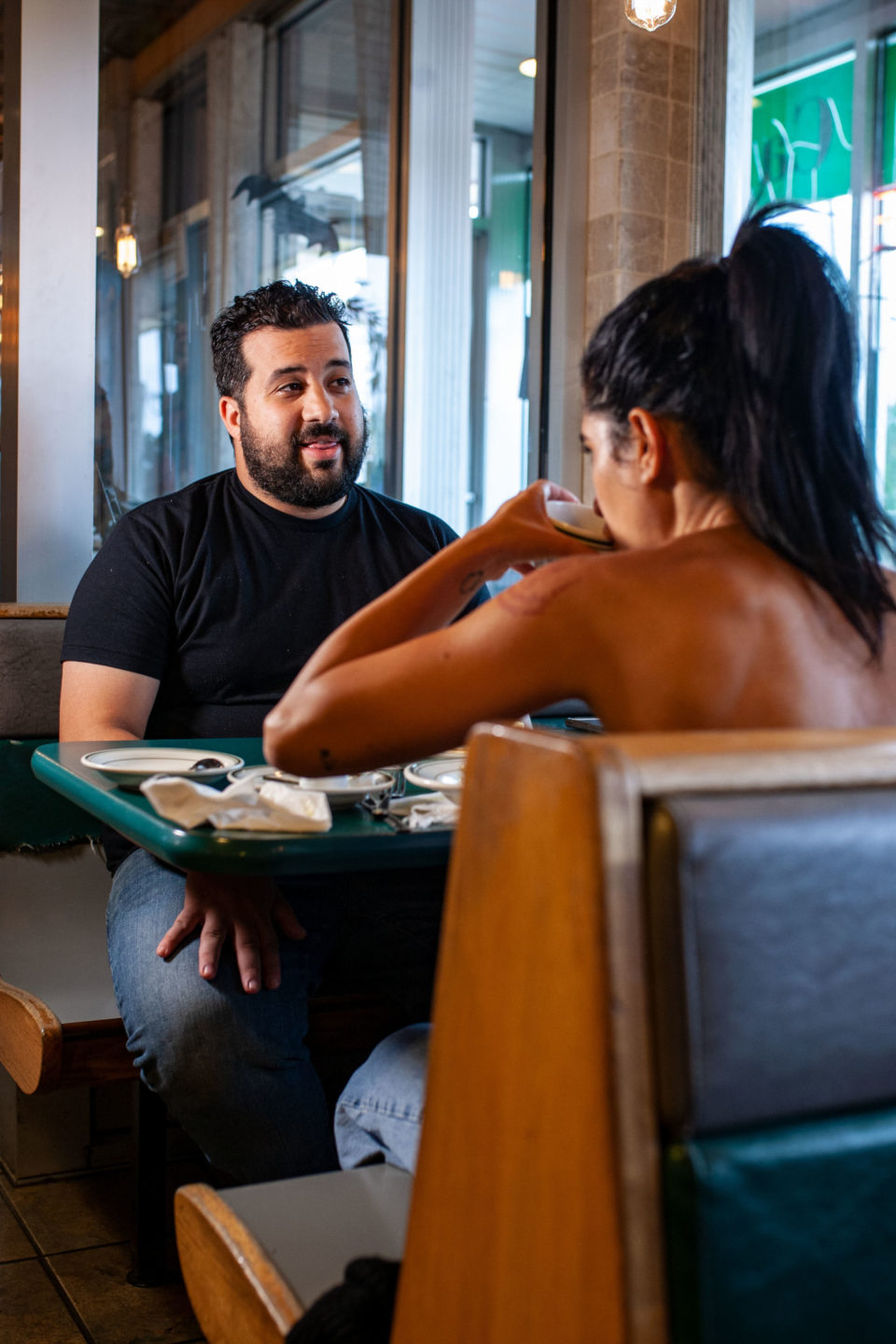 What's your name?
George Makrogiannis.
What do you do?
I'm the owner and operator of Buddy Whos, Los Dos, and Liberty Park.
How did you get into these restaurants?
Liberty Park is family-owned, so I was brought up in this one. I started working here when I was 12. My father taught me how to run restaurants so I started opening up my own.
How long has Liberty Park been around?
22 years.
Wow! How do you feel about the changes in Jersey City?
I love it. It's definitely for the better.
Is your dad still involved in Liberty Park?
My father still works here. He comes in the mornings around 4/5 AM, does a little bit of the prep work and all the baking, and leaves around 9/10 AM.
What are your favorite things to eat here?
Tuna melt. Meatloaf. Definitely the breakfast, all over easy, the home fries, pancakes. Gyros, I love the gyros here. My father does some of the Greek dishes – spinach pie, moussaka. He makes everything with a family recipe.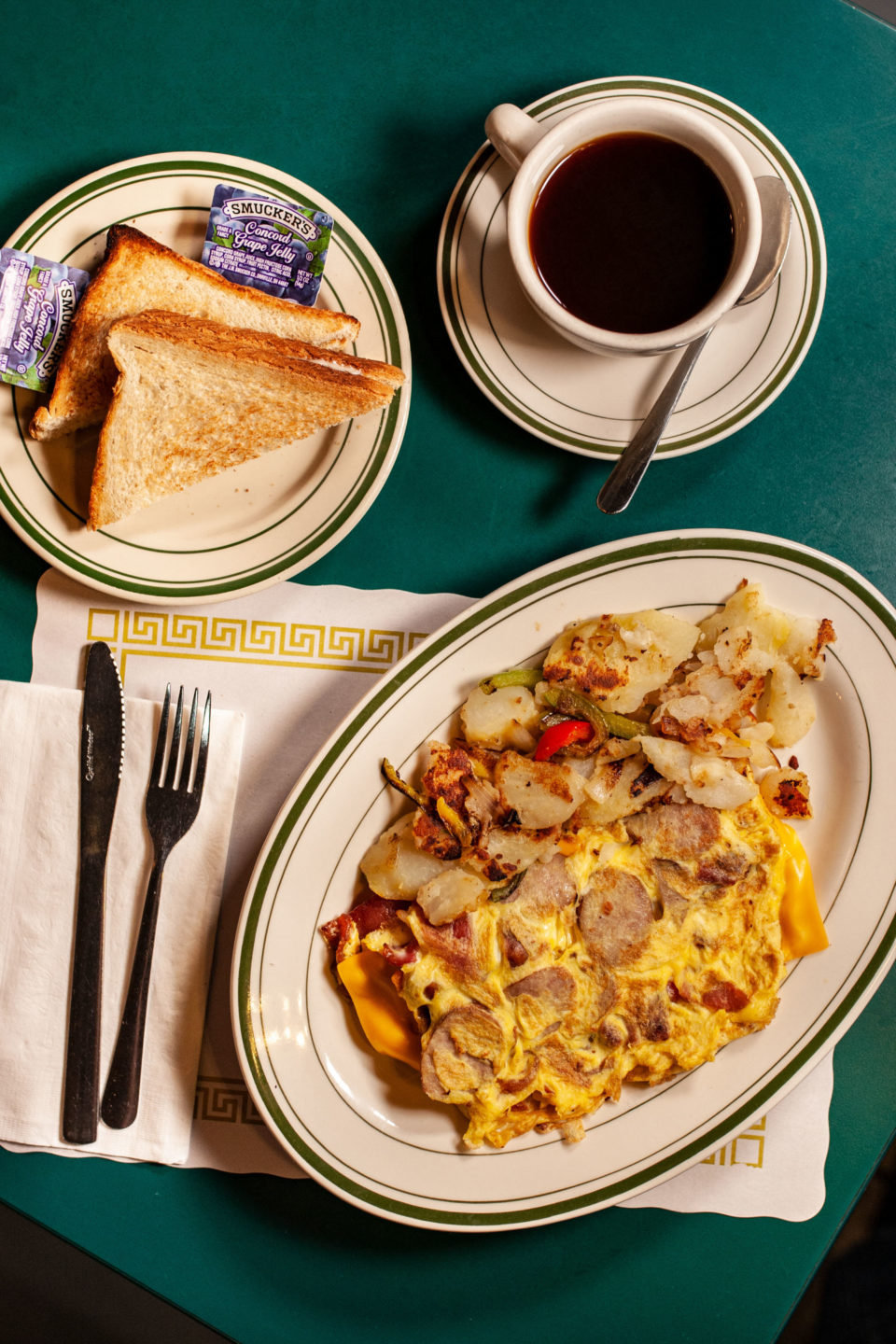 How was it, growing up in a family industry?
It was tough. My weekends were always work. Ever since I told my father I wanted to open up a restaurant, he made me work all the time. Dishwashing, mopping floors, cooking.
The old school way! How did you guys end up owning the diner?
When my father came here, he worked for a Greek guy because he didn't speak any English so he had no choice but to work for somebody he could communicate with. That's how they all came here and working for each other. Everybody that could save money opened up their own restaurant.
How was the experience of going from this diner to opening Buddy Whos and Los Dos?
It's a transition, everything's a transition. It's a different area, different clientele. It's a learning curve, for sure. I did fine dining for a little bit, so that was a major learning curve for me. I like the breakfast spots and family-friendly restaurants for everybody to come in and eat instead of the rich and famous or the people who come once a month for a night out.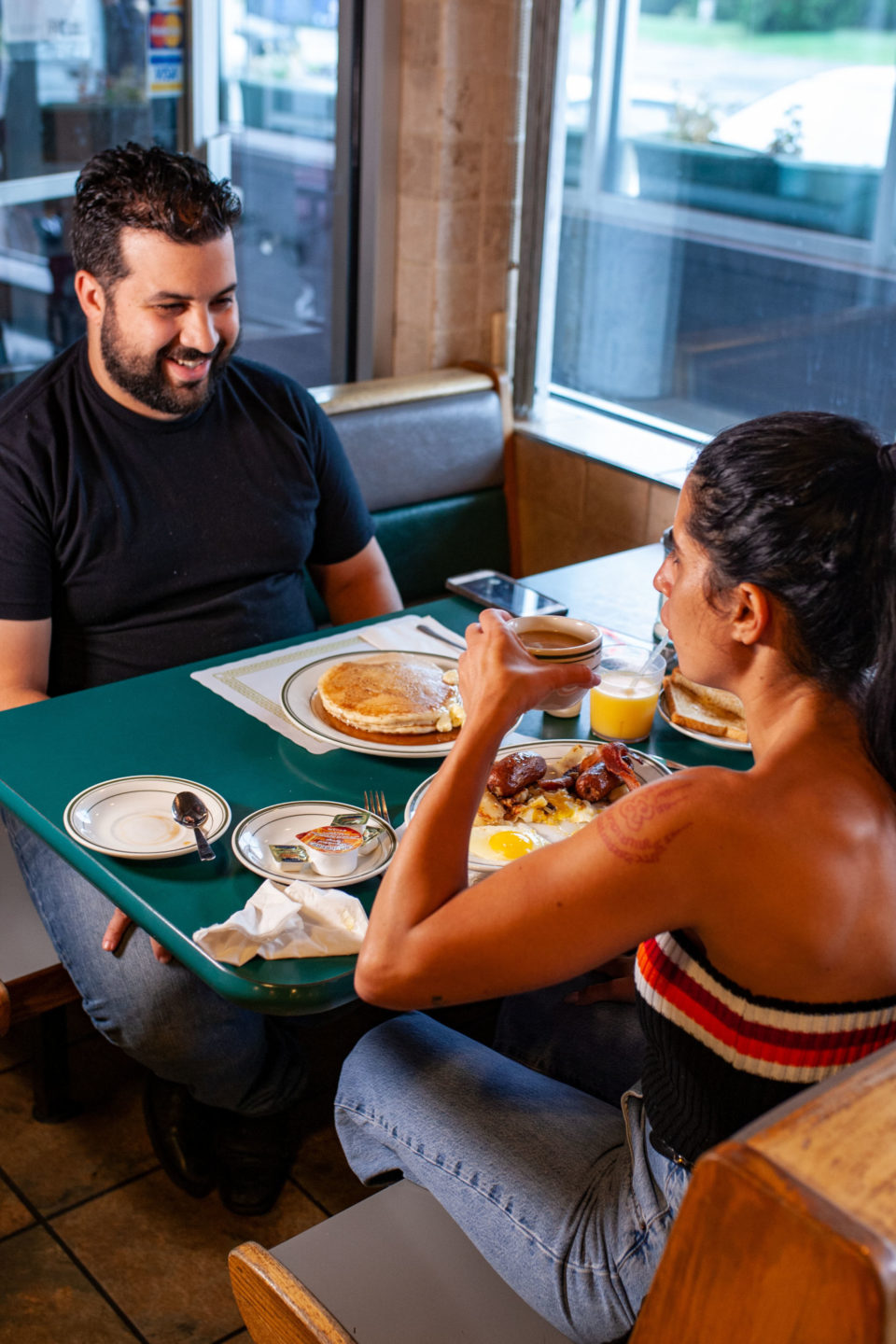 What makes this diner unique compared to the other diners in the area?
The whole family runs it. We're all here, we build relationships here. People have been coming in for 20 years every day.
Do they eat the same thing every day?
A lot of people do, and they don't change. It's hysterical. People can be creatures of habit – they'll come in the morning, order the bacon egg and cheese, coffee light and sweet, and that's what they get every day.
What are your hours? Is it a late night spot?
No, we do more breakfast and lunch here and a little dinner. We're open Monday through Friday starting at 5AM and we close at 8PM. On Saturdays, we open at 5AM and close at 6PM. Sundays, we open at 5AM and close at 5PM. In the summertime, I'd be busy 24 hours. In the wintertime, there's no tourist and it gets very dark here. It's pitch black. People wouldn't commute over, and mots of my customers drive in. This diner grabs everyone from everywhere.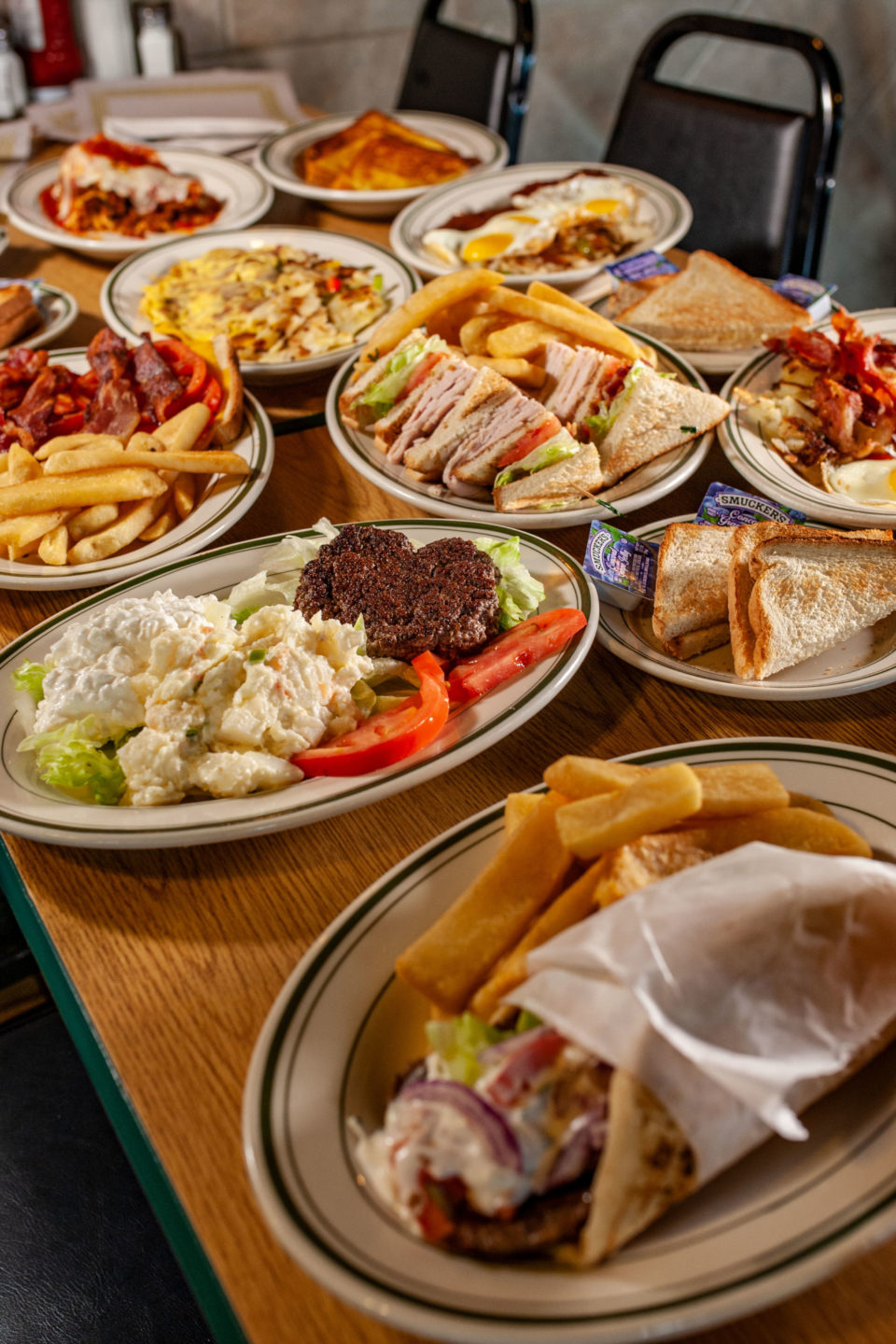 I love it.
Thank you! About a year and a half ago, we were named the second-best diner in Hudson County. We were semi-finalists for the top 10 best diners in New Jersey by the Star Ledger out of 700 diners.
That's amazing. What were the requirements?
They chose diners that were voted along with handpicking diners like mine because there's no way I'd get as many votes as Tops Diner, which has 1000 people an hour in there. I can't compete with that for votes, but they also did people-recommended restaurants. They took the best recommendations for diners and I was one of them.
And you're a father! How do you balance it all?
It's not easy, it's definitely a lot.
What's a typical day?
8AM to 11PM, usually. Nonstop phone calls, time with my family, and then the restaurant.
What do you love about it?
I love the people. The best part of the restaurant are the regular customers. Regular customers make you want to open up more restaurants. People can come in and spoil it for the rest of them and make you aggravated, but you turn around and your people every day. You get to joke around, like a family. I had a couple of customers that I grew up with at the diner and they were in my bridal party. People that just come in for a cup of coffee can become your best friends.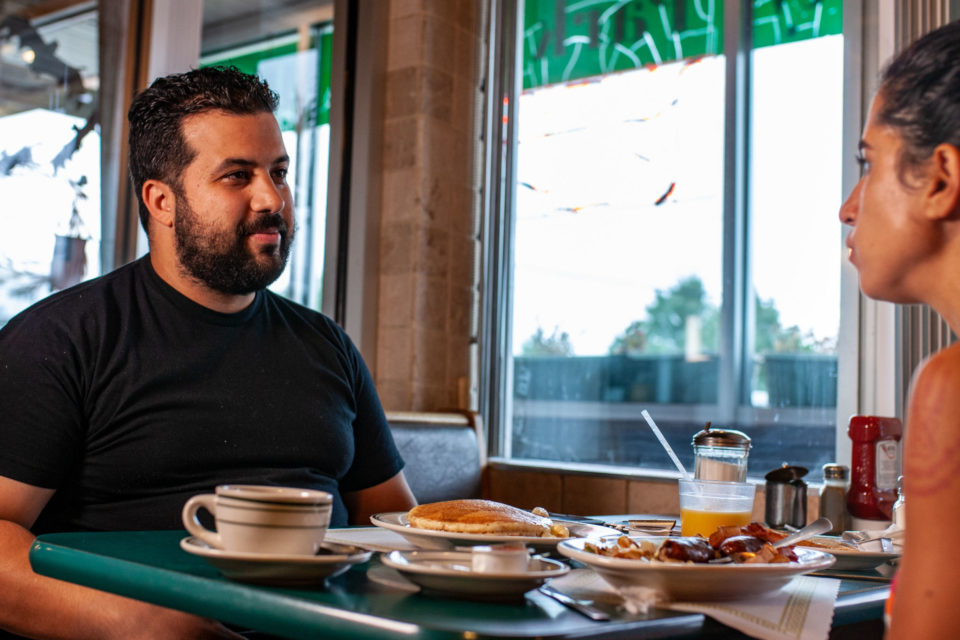 Especially at a diner, it's such a welcoming environment where you can be yourself, with your family, be messy. It's like a no judgement zone.
With diners, you get people off the street who make $10 an hour to people who own companies. Every just wants good diner food.
And all the food is good! The problem at a diner is that I want everything because it's all the classic food that everybody loves. Do you have a favorite diner outside of the area that you like to go to?
I have to say, the best diner in New Jersey has to be Tops. Food quality is always good, everything about it is great. The boys do a good job.
Are there more restaurants you'd like to open? What are your goals?
Eventually, I do. I want to open up as many as I could handle. I would like to open a few more restaurants, maybe sell some and open up different concepts. I have a lot of different concepts I want to do. I'm younger, so I can open up, sell, and try something else. I feel like Jersey City is in need of a few more restaurants. There's a lot of restaurants, but I want to open up a Greek spot. We need a Greek restaurant or even just a cafe/bakery. You can't go wrong with breakfast in Jersey City.
There aren't enough breakfast or brunch spots here.
I'm at capacity for brunch on weekends, here and at Buddy Whos. Buddy Whos is usually at an hour wait for brunch on Saturdays and Sundays. Even here, it's more of a turnover since there's no liquor, but it's constantly rotating.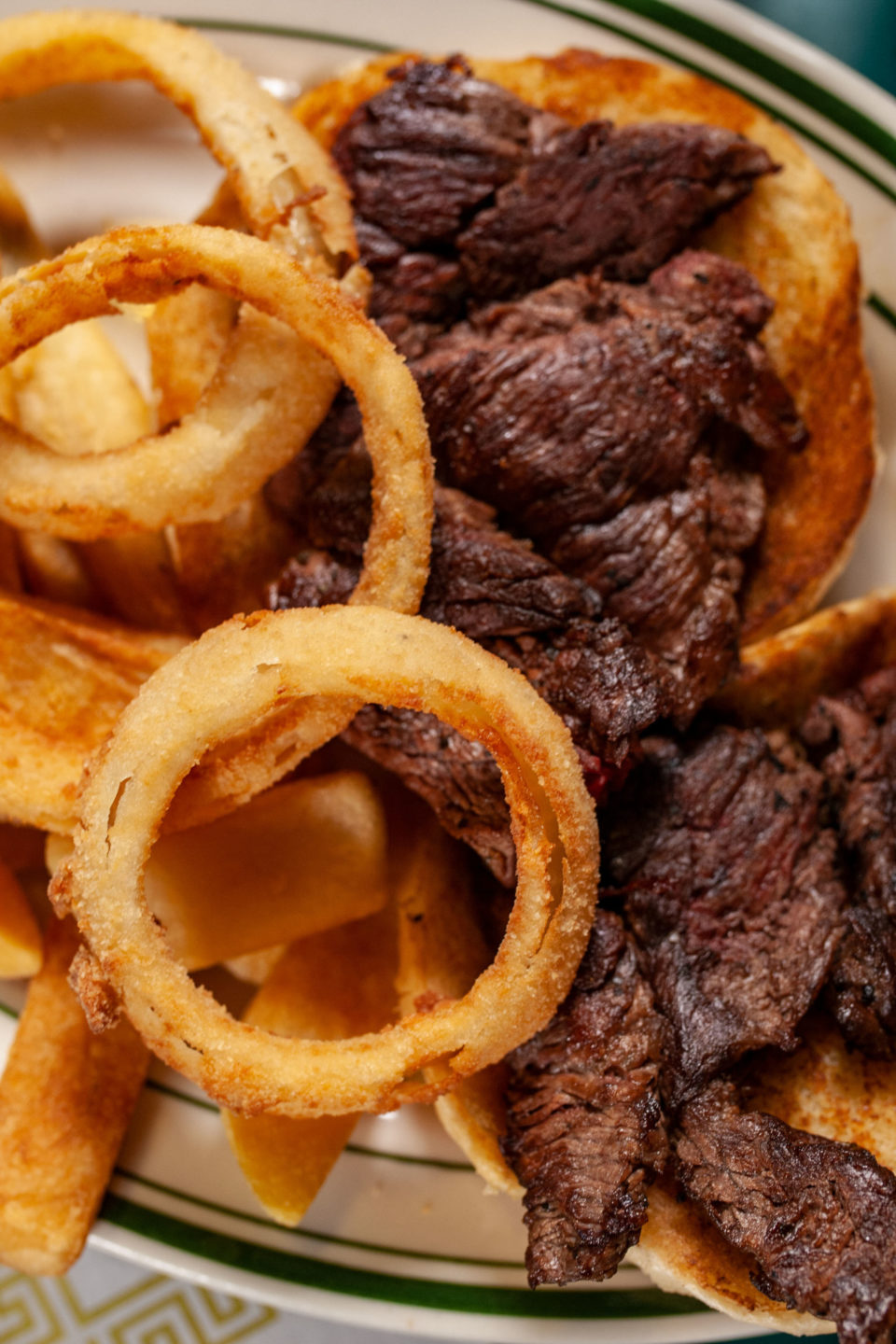 I'd come here on weekends.
That's the downside of growing up in the restaurant business. There's no sleeping on weekends. If I would go out on a Friday night, I would get phone calls from my dad from 9AM to 10AM to get to the diner.
Do you ever take a day off?
Oh definitely, especially now with the kids. When I didn't have kids, I'd just work 7 days a week, I didn't care. Now with the kids, I try to take at least one day off a week if I can. I miss my kids. That's the hard part.
Any advice for people who want to work for themselves?
Working for yourself is great, but it's not for everyone. You have to be willing to put in the hours and be willing to lose money. Nothing's free, nothing's given to you. You have to earn every dollar you make and you have to realize you might lose and might fail. Just wake up again and do it again. Don't sit back and give up. There's one thing my father taught me that I'll always take to my grave. He'd say, "Never worry about money, you can always make more money. Time, you can lose. You can't get back time." My father used to own a restaurant in Bayonne, he wasted 10-15 years of his life saying, "One day, it'll get better." And it never did.
How do you determine when you should take things as a loss? There's a fine line between being a quitter and saying, "Okay, I need to try something else."
A lot of people that waited by accident made money. Flamingo, Brownstone Diner, Malibu Diner – when they all opened up, they weren't doing well. They made money, but it's a hard hand and sometimes you need to realize it's never going to happen. It's the restaurant business, you need to be open at least 3 to 4 years so people can get to know it, build your regulars. You can't just do it overnight.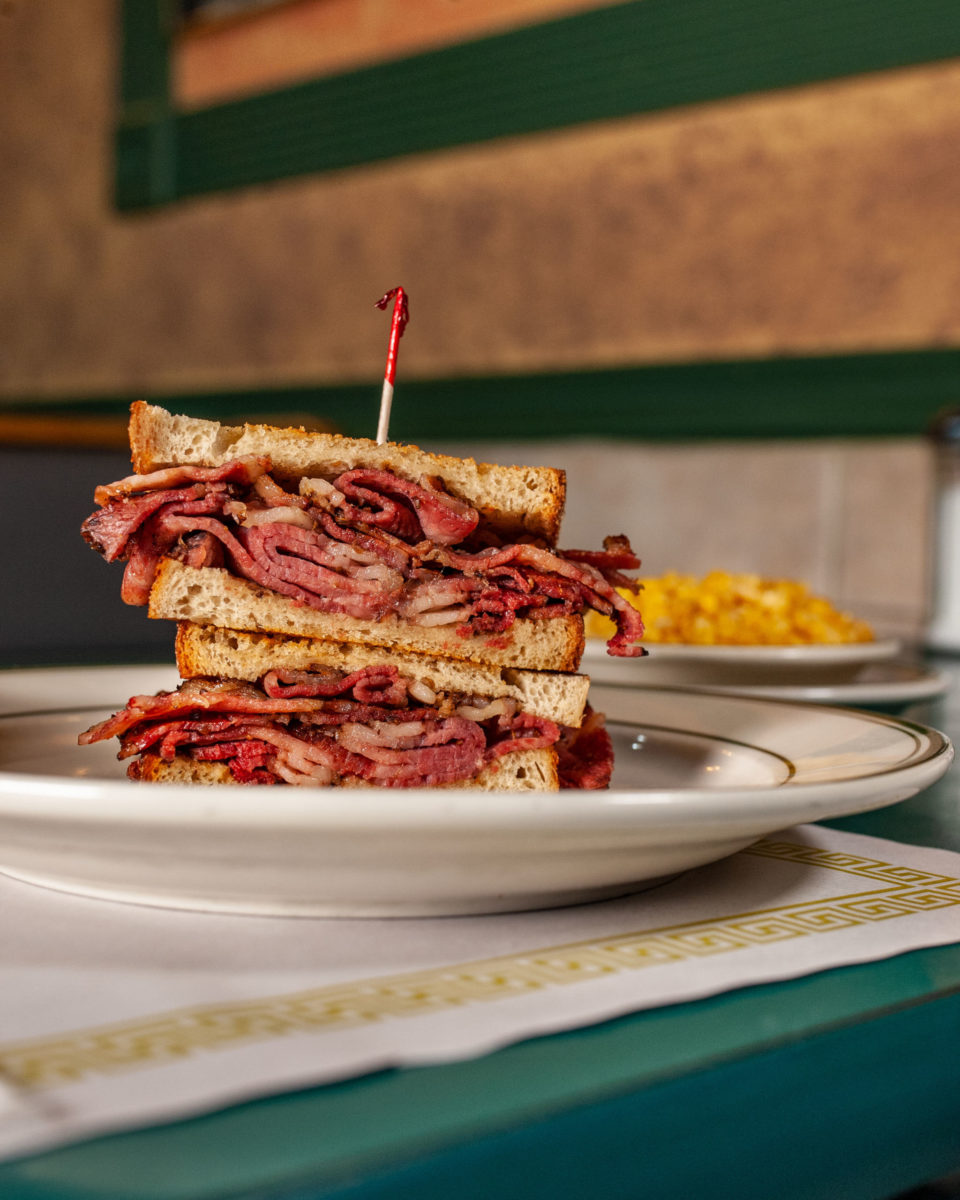 Something that resonated is when you mentioned that you told your dad you wanted to open up a restaurant and he forced you to wash dishes, mop, and be in the kitchen. I think that's an important aspect of all businesses – you need to be involved in all aspects. One day, if somebody leaves, you have to jump in.
Exactly. That's why restaurants are the number one failing business. People who open them up don't know how to operate them. They just say, "I'm going to open up a restaurant, I'm going to become rich." And some people do! They get lucky, open up a concept, have a good team. Some people don't, and it takes a few years. Not all of them open up and make money. If they know how to run a restaurant, they know how to make money.
---
You can follow Liberty Park Diner on Instagram. You can also keep up with George's other two businesses – Buddy Whos and Los Dos.