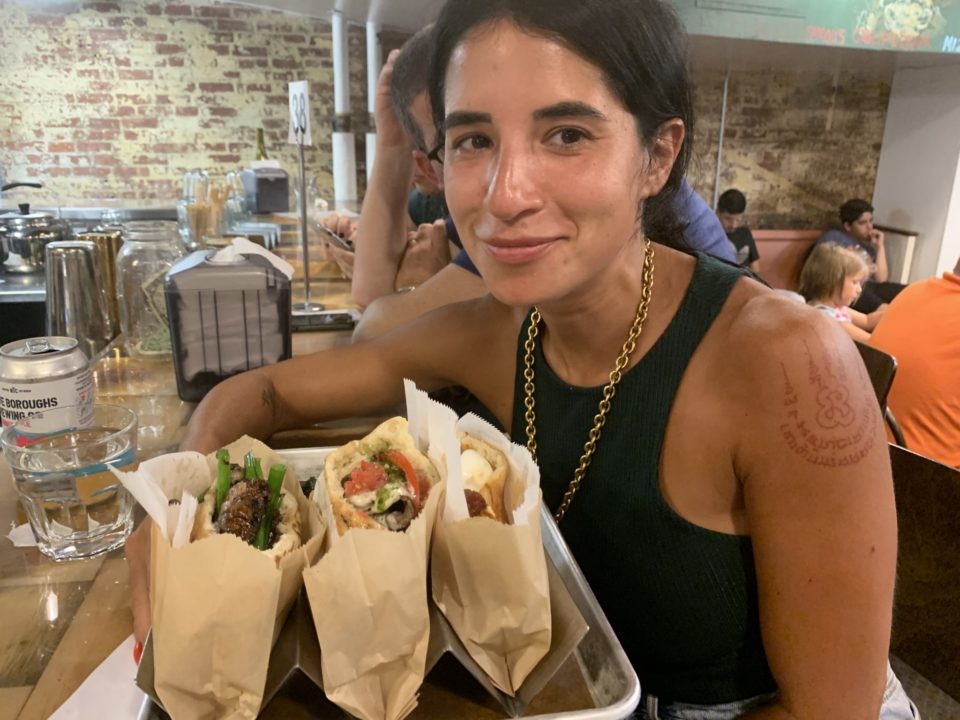 I fucking love food… I think we've made that pretty apparent though. ChicpeaJC.com is primarily focused on all things Jersey City but in the last few years we've been doing more then just that; writing about lifestyle, dating, travel, random shit so why not expand on our love of food and not just in Jersey City or Hudson County.
I grew up in the restaurant industry, my parents owned restaurants in Montreal and in Israel so I was around kitchens and the culinary arts at a very young age, not to mention food has always played a huge role in my family. My mother, who worked full time, cooked, a lot. Entertained alot too. I was also blessed with the experience of travel and trying different cuisines from all over the world. My parents always said that I was their favorite kid when it came to eating… (my sister was always dieting, and my brother would just eat whatever). We would sit at the dinner table and analyze the food, and walk about it, we would try to guess the spices etc. It was fun. Who knew one day the skill of eating would come in handy.
Also seeing the behind the scenes at restaurants was an incredibly invaluable experience, from creating the menus, to sourcing ingredients, to finding the right staff etc. The amount of time and effort that goes into running a restaurant makes any other job look like a cake walk. It's brutal. But it's also so incredibly rewarding seeing your patrons smile and rub their full bellies at the end of their meals. It's so memorable to me that on my bucket list it says "Open a restaurant".
Ask all the close people around me, I won't shut up about opening a Jewish style eatery, right here in Jersey City.
Not a deli necessarily, but an eatery that encompasses Jewish food from all over the world and it's different interpretations of it. Israeli food, Morrocain food, Russian, Polish, Spanish… Jews come from all over the world and they all cook different. Shit is so good. So Jewish food isn't necessarily just bagels and lox, or a pastrami sandwhich… there's just so much goodness and love that needs to be shared with my city!
With all that is going on in my life, I decided to table this idea for the time being. That being said, in the mean time, I decided I should instead explore all the amazing Jewish style restaurants in the tri-state area and maybe beyond if I can and well do what I do best.
Eat, take pics, and write about it.
One of the few people I told about my desire to open this restaurant was Chef Paul, owner of Antique Bakery who I ran into while I was there for dinner one night (which was excellent by the way).  Paul is a badass chef, beyond talented who knows a thing or two about opening a restaurant (he's at like number 6) and also really fucked up to say but reminds me alot of the late and great and my muse Anthony Bourdain. When I mentioned this to Paul he nodded his head and said "Yeah, I worked with Anthony many years ago". This dude is LEGIT. Anyway, Chef Paul loved my idea and said I should do it.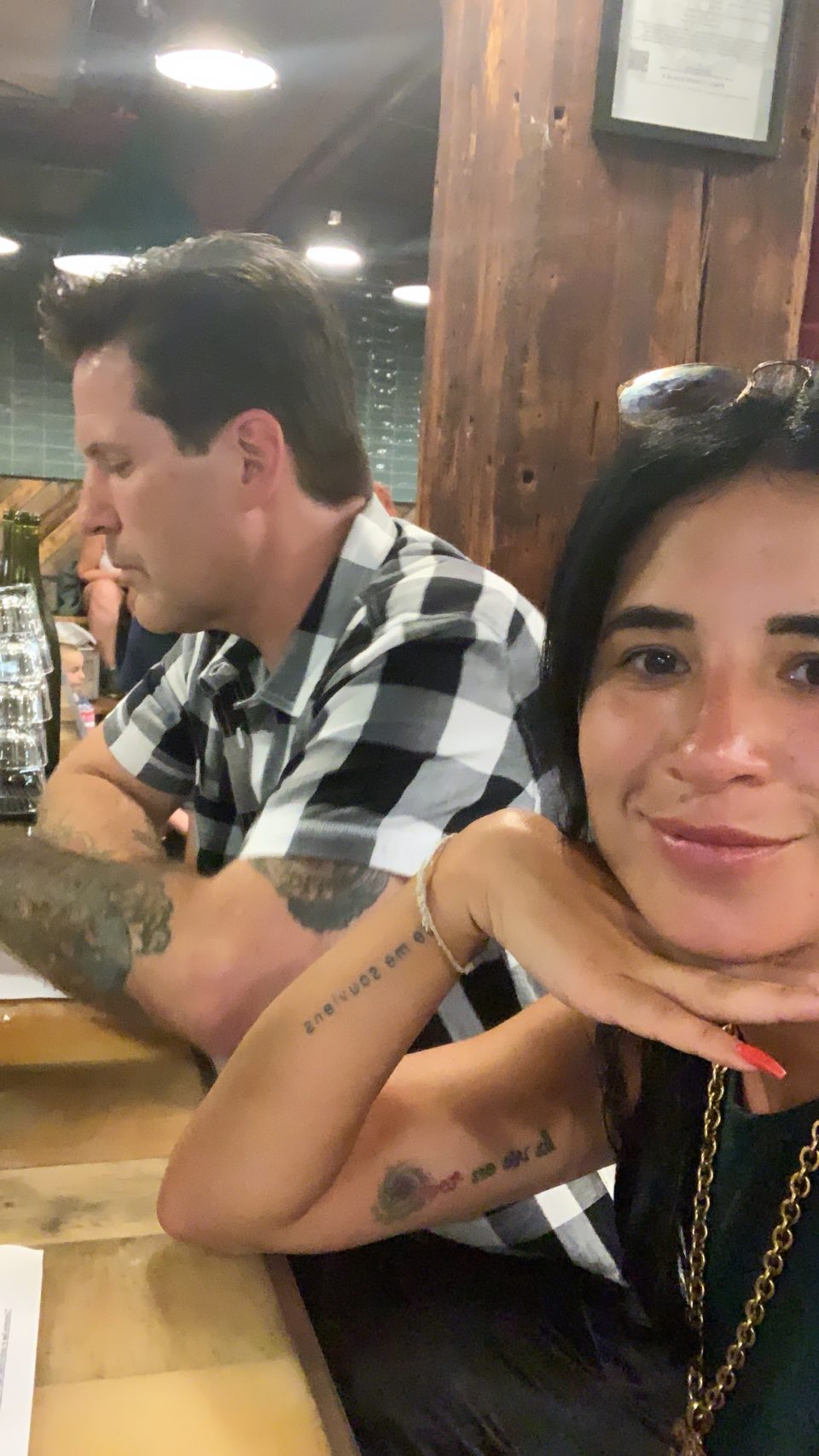 Months went by and I got a DM from him one day and he just said "Jew Food."
I explained my situation so he said well then lets go eat some! He asked if I ever went to Miznon NYC in Chelsea. That is when the lightbulb went off in my head and I decided to explore this food I love so much instead of going balls to the walls and opening my own place. #babysteps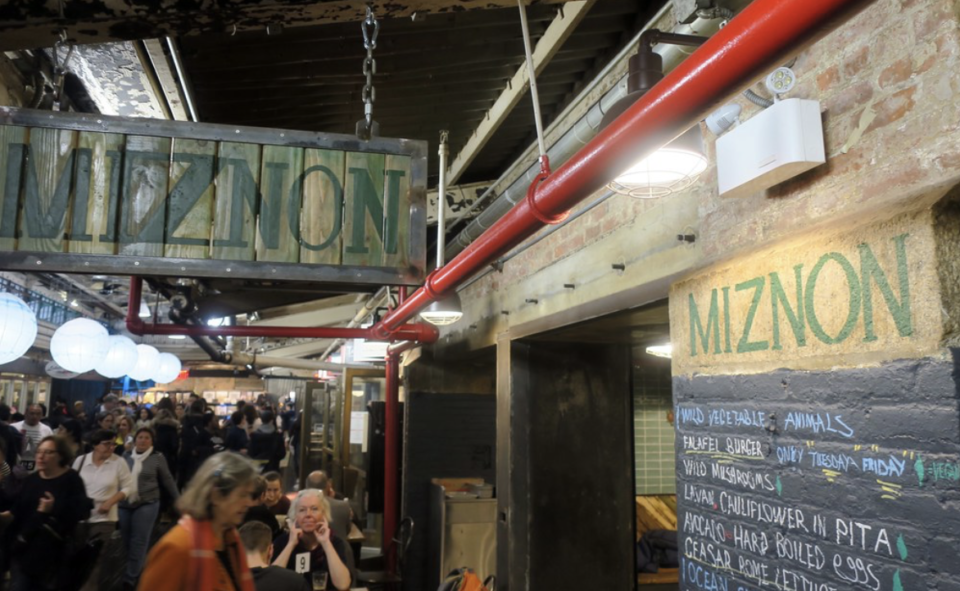 Miznon means Cafeteria in Hebrew. Miznon is an Israeli "street food" style restaurant chain that was first opened in Tel Aviv (naturally) by celebrity chef Eyal Shani. They have a location in Paris, Vienna and Chelsea Market.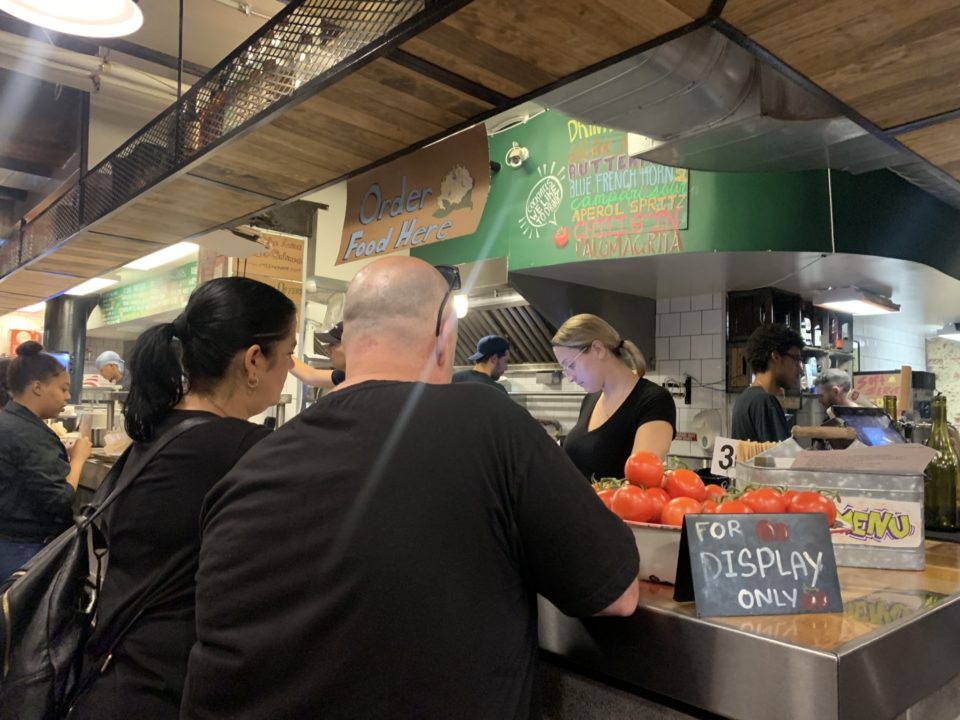 Chef Paul and I met there for a late lunch and it was extremely packed. If you're looking for a relaxing, casual comfy lunch this is not the place for you. But if you're looking for a party in a pita, a no-frills, order-at-the counter, eat-out-of-a-paper-bag kind of spot.
We were lucky and got a seat at the bar. I told Chef to go crazy and order his favs. This is what we ate:
Ratatouille (Israelies prefer to call this Sabich)
Tomato perfume roasted eggplant, tahini, spicy sauce and hardboiled egg
Baby Cauliflower "The Original World Famous Cauliflower"
Rib Eye Steak Pita
tahini, tomato salsa, pickles, spicy green peppers
Beans and Egg Salad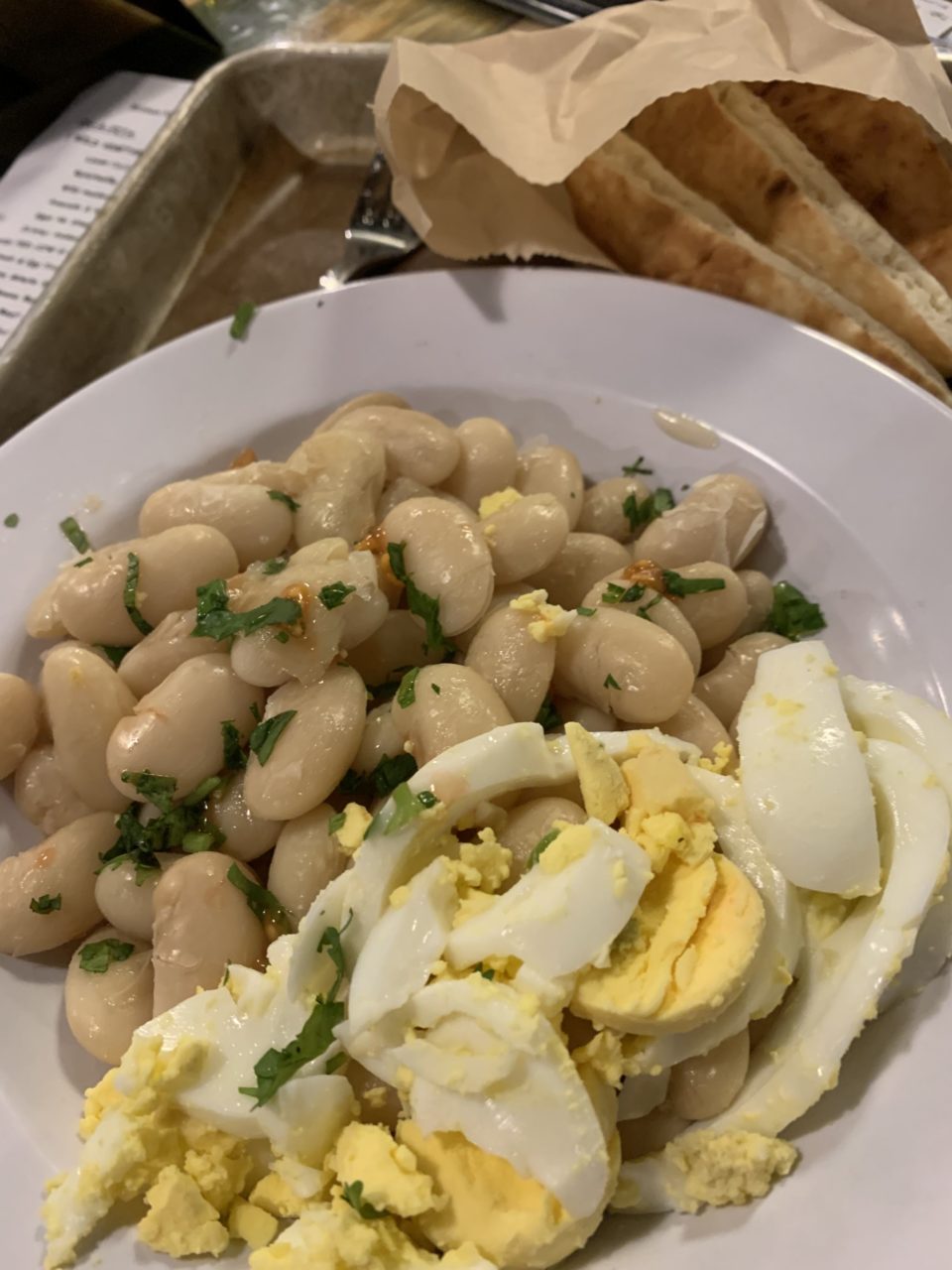 Wild Mushrooms
a whole forest burned on hot steel, scallions, sour cream, spicy sauce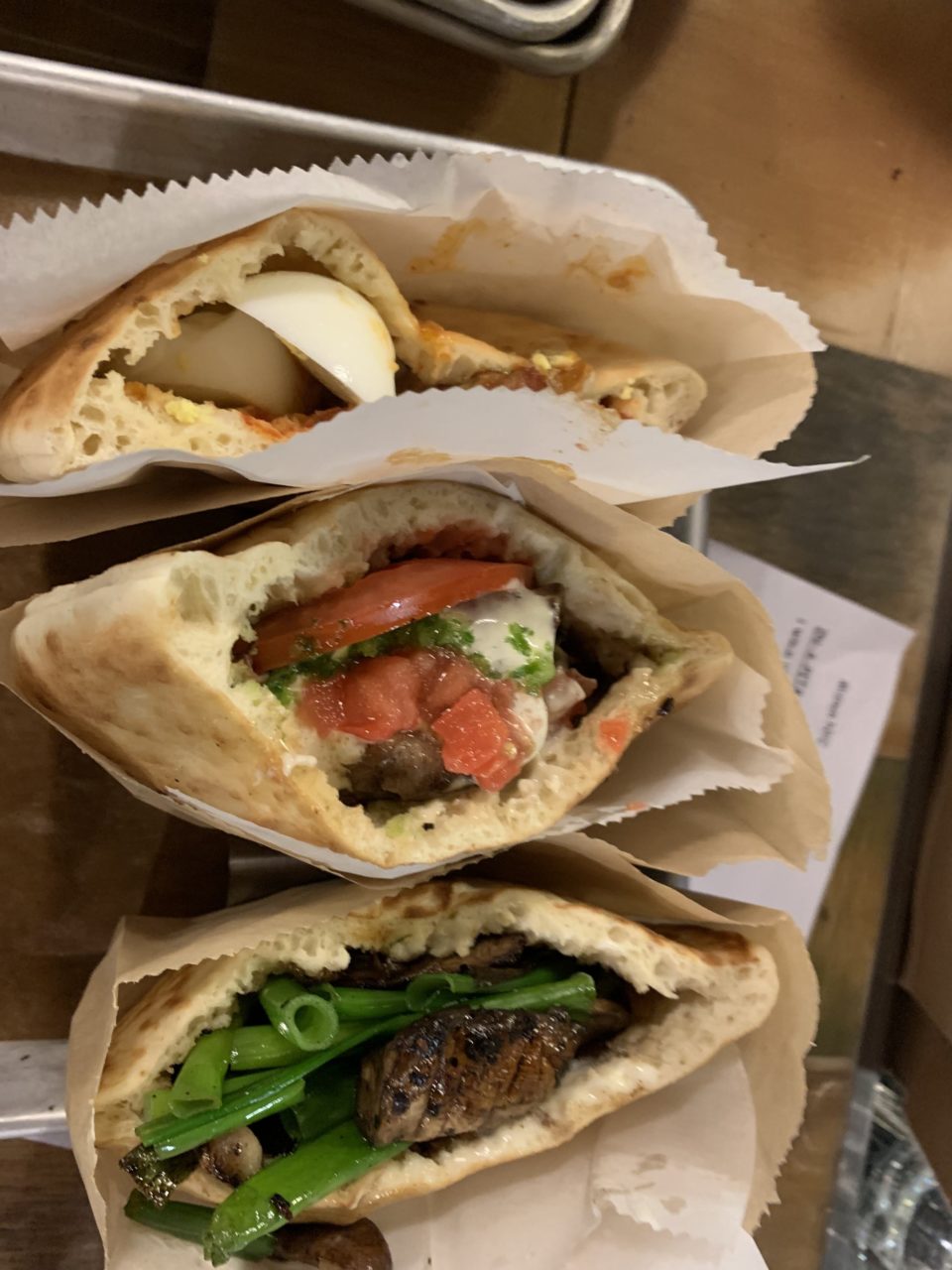 First of all, who would have thought that a whole roasted cauliflower would taste like sex. Seriously, it was buttery and delicious and I dream about it. You must order this if you go.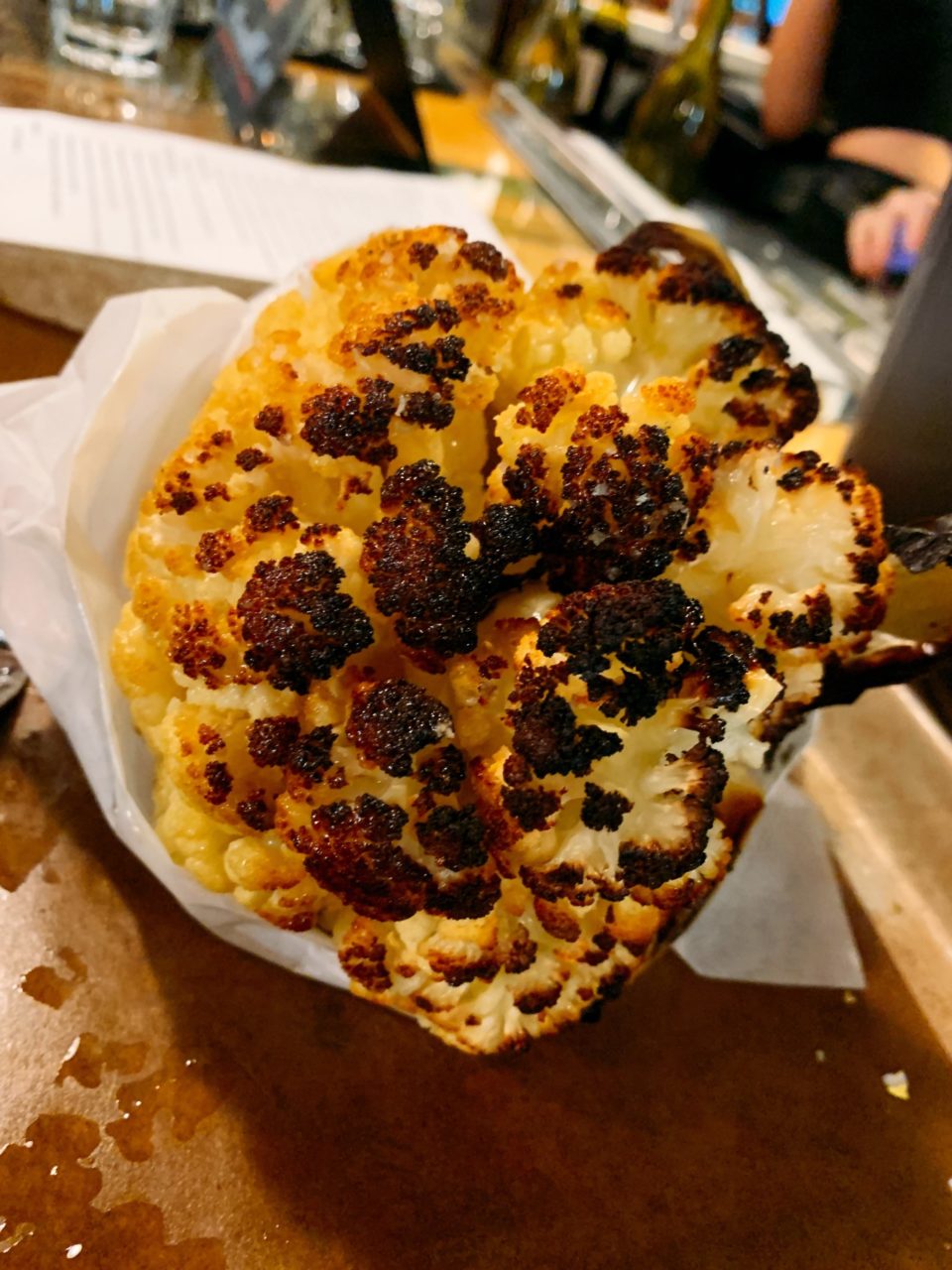 The pita concoctions were incredible, the pita itself was so soft and pillowy, I could lay my head on it and fall asleep. I would eat the pita on its own to be honest, it was just perfect.
I really enjoyed myself and excited for this new culinary journey. Shout out to Chef Paul for bringing me along. Check out Antique Bakery in Hoboken! One of the best spots in Hudson County.
435 W 15th Street (@ Chelsea Market),
NY, NY 10011
(646) 490-5871