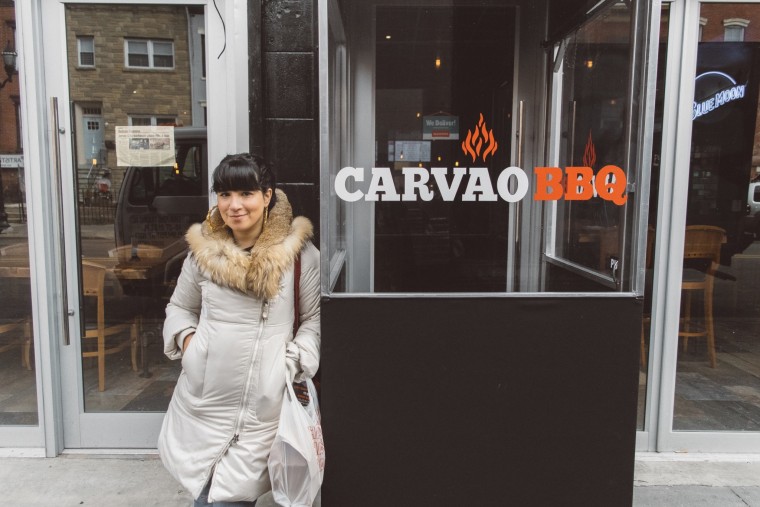 I've been dying to try Carvao BBQ ever since it opened a few months ago in the McGinley Square area. I heard from friends and people who live nearby, that the food is fresh, not too expensive, the portions are big and that there are many healthy options. I was sold.
Carvao BBQ is an authentic family style restaurant. Carvao means charcoal in portuguese and the food is a mix of traditional and new portuguese BBQ food.
I invited friend and photog, Nabil, to join me for lunch since he is a pretty good eater and photographer! So I could focus on getting my BBQ on. We arrived as soon as they opened for lunch at around 11:30am, which is a little early to be eating BBQ for me personally, but it was nice to have the place to ourselves. We even had a fun little photoshoot.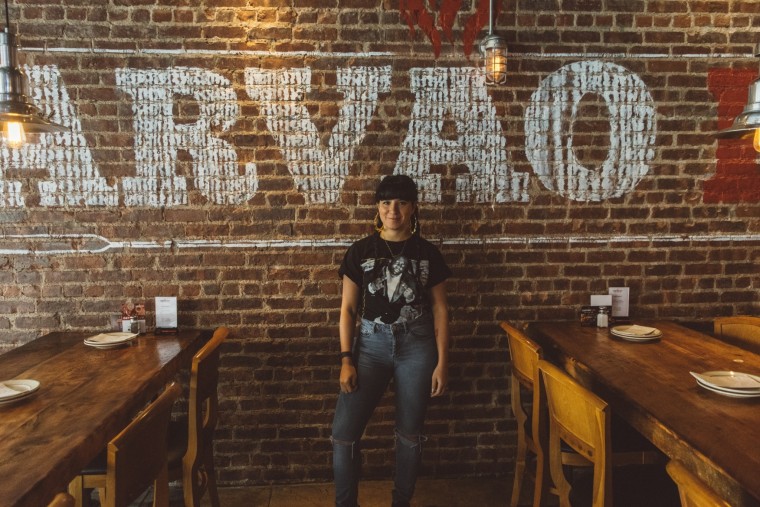 The Space
Carvao BBQ is really cozy and warm. You can bring the whole family here for dinner, have drinks with the squad after work, or have a date night with that special someone to see if they are cool with getting their hands dirty.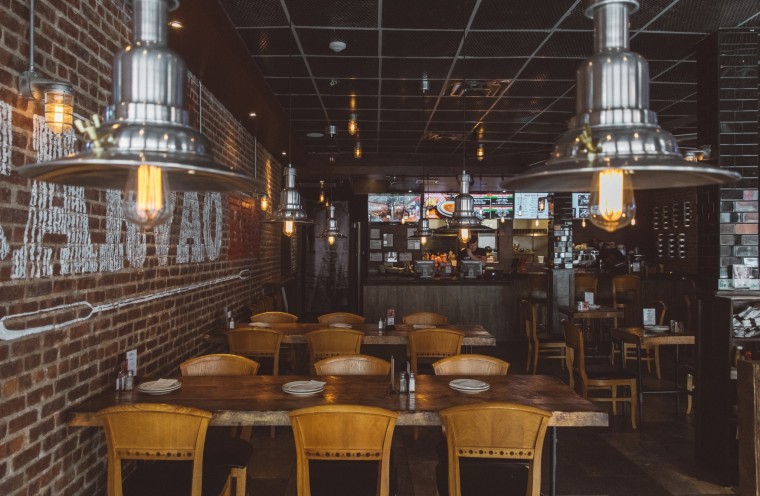 They have a large drink menu, craft beer, and so many flat screen TVs you can watch your sports game and the Kardashians at the same time. #winning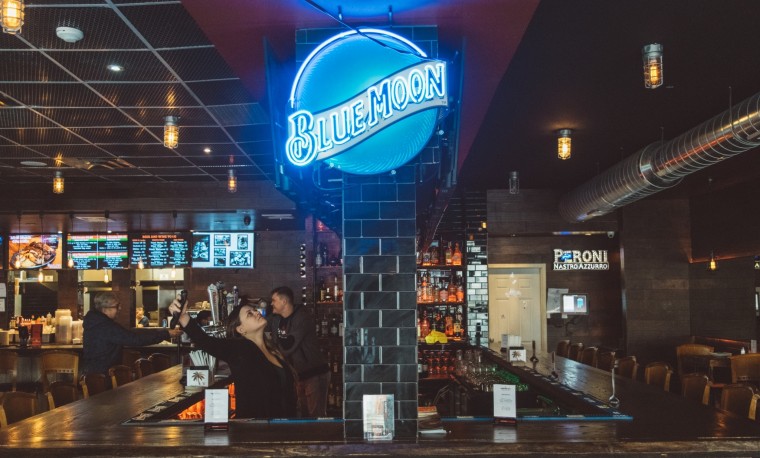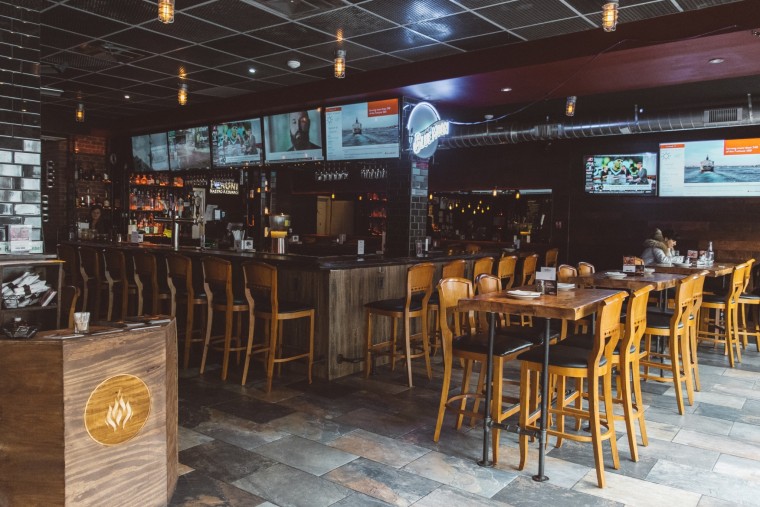 The Food
Ok. Now let's get to business. What we ate:
Shrimp in Garlic Sauce. It was a cold day and when they brought out this dish with warm garlic bread I nearly passed out with excitement. The dish was more like a stew, it was so heartwarming and it really hit the spot… the G spot #tmi.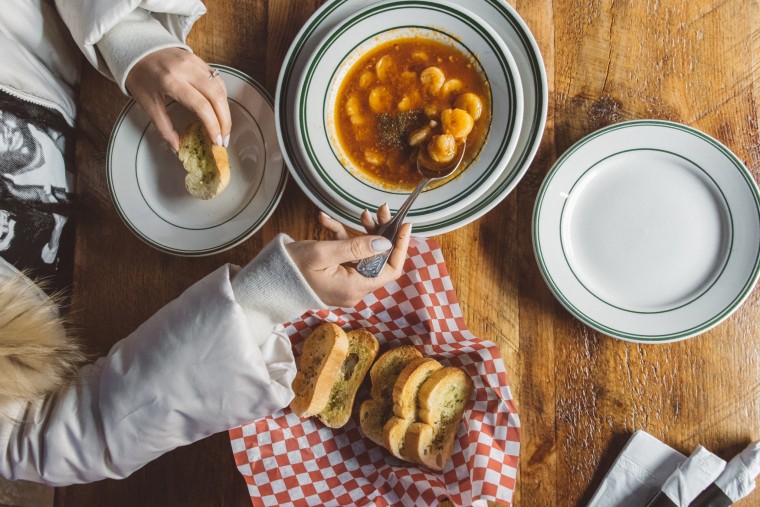 All jokes aside, I would go back there just for this dish.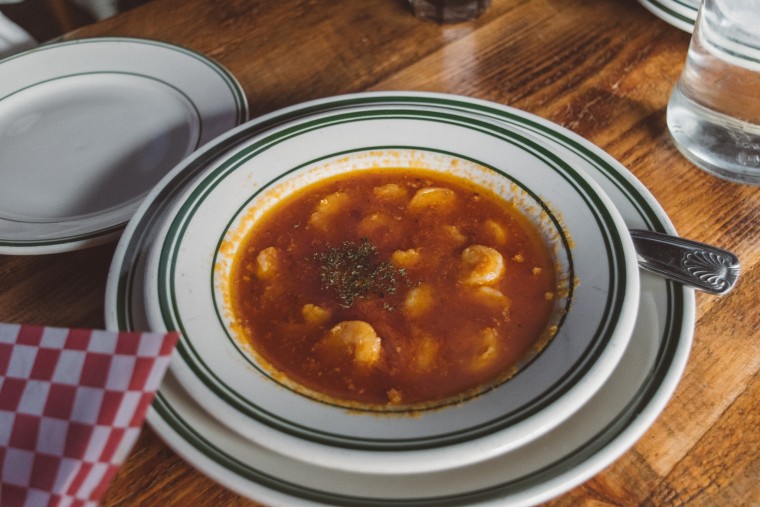 I have a thing for corn and whenever I see it on a menu anywhere, I order it. This did not disappoint!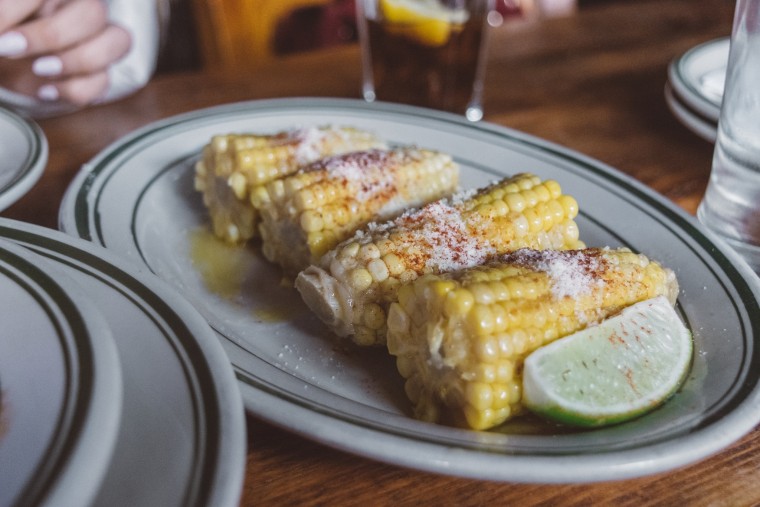 The waiter was so nice and also treated us to a yummy greek salad, now full disclaimer, he had no clue who we were he saw us taking photos and figured bringing us a salad wouldn't hurt, which it didn't.  He brought it with fresh warm pita too. While we were eating, the Boyz 2 Men song was playing in my head "I'll make love to you/ like you want me to/ and I'll hold you tight."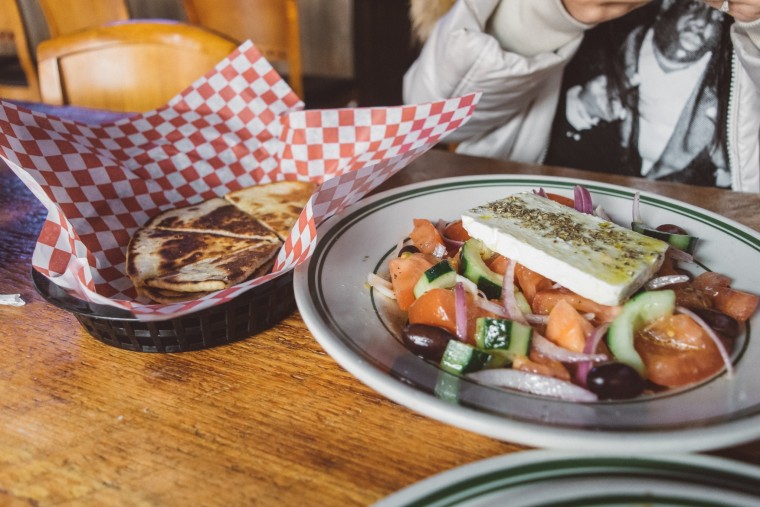 Now for the main event. Meat. We ordered a combo platter of ribs and chicken which also comes with fries or rice that soaks up all the juicy goodness.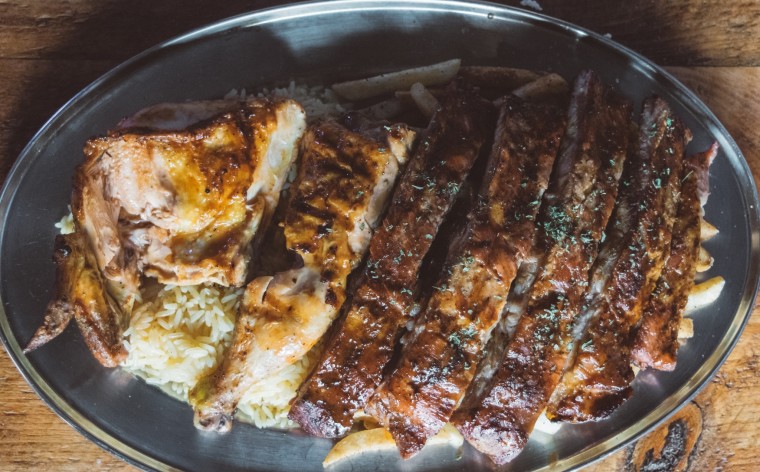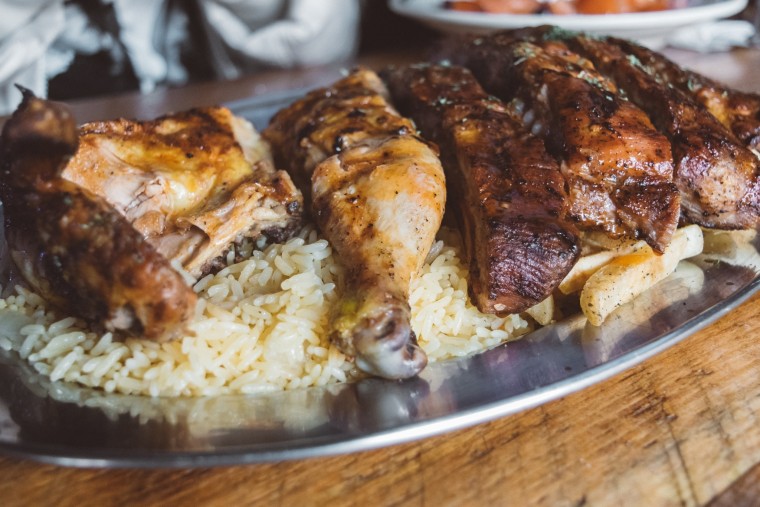 Man it was good. Fall off the bone, melt in your mouth kind of good. I couldn't stop eating even though it was 11:30am kind of good.
This picture says it all.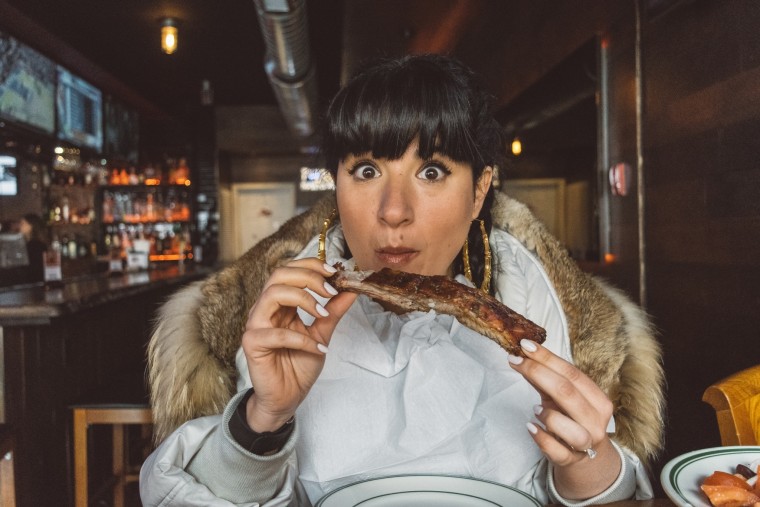 I don't recommend eating as much as we did. The amount of food we got could feed a whole family.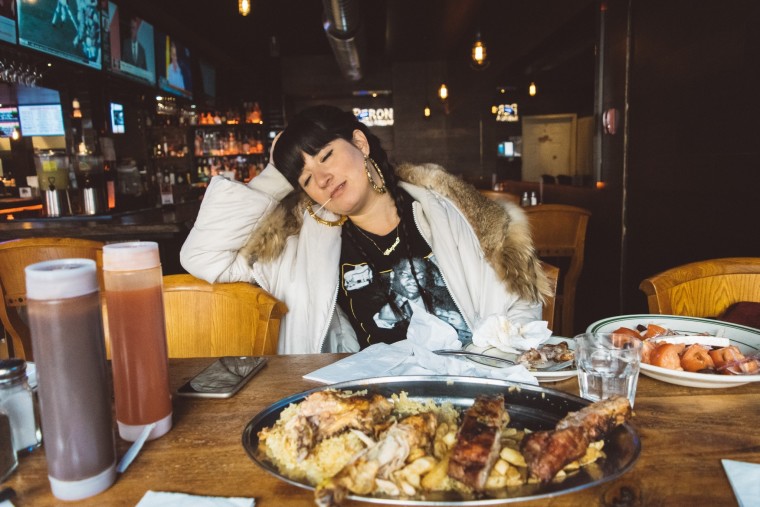 I very much enjoyed this meal.
Nap time.
686 Bergen Avenue, Jersey City, NJ, 07304
info@carvaobbq.com
PHONE: 201.369.6955