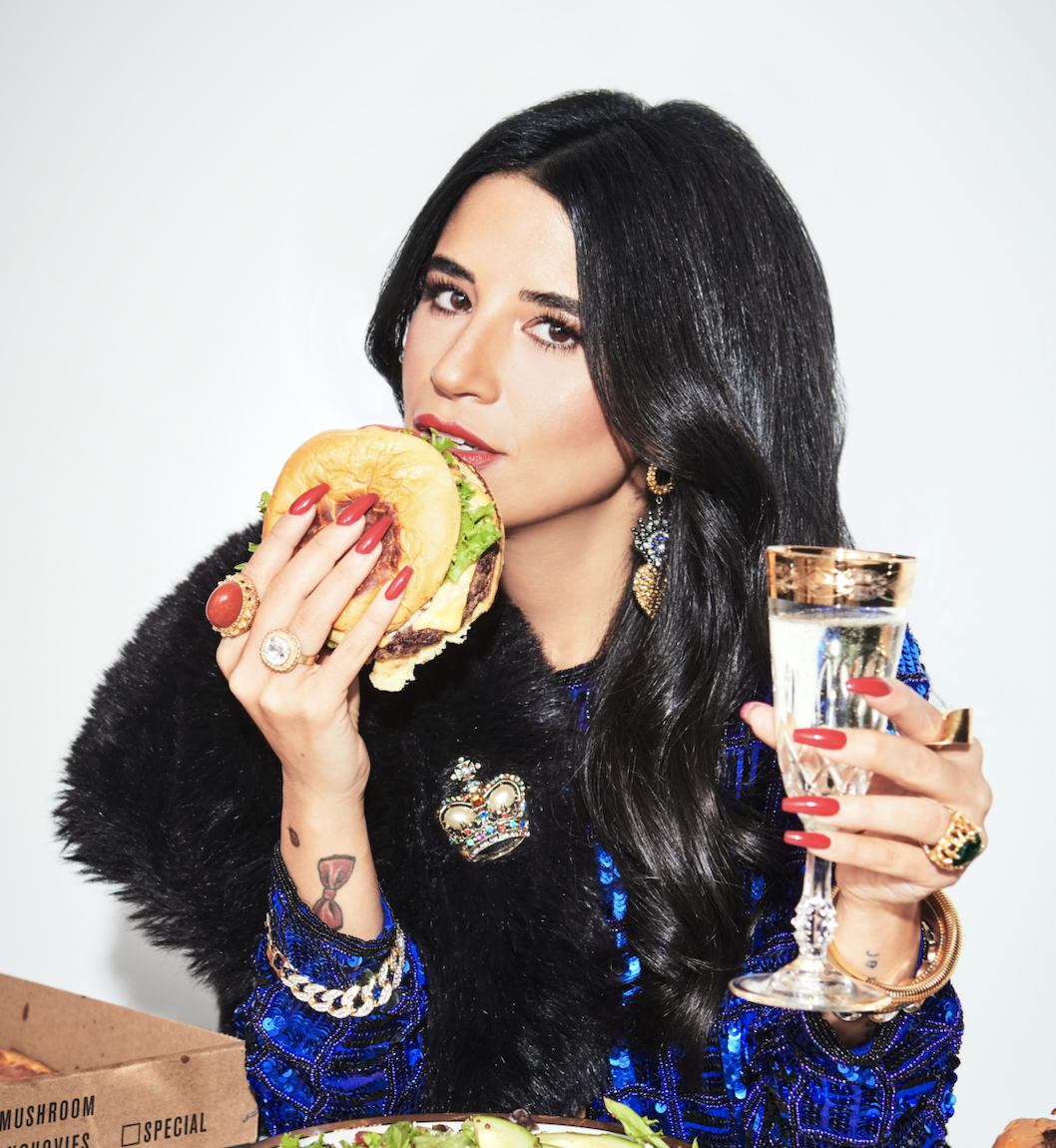 Today is a very important holiday for us at ChicpeaJC and we celebrate it every year. Actually, more accurately, every week. Happy National Burger Day!! We've done so many blog posts on Burgers in Jersey City and we are clearly obsessed. It is absolutely one of our fave foods.
People always ask me what my favorite burger is and I have a hard time answering because there are so many great places in Jersey City and it really depends on my mood! I decided to ask my Instagram followers to vote for their fav spots. But first, I will share my personal favorite burgers in Jersey City and why (this is not in order of preference, I love them all EQUALLY).
Diesel and Duke
I order from Diesel & Duke every other week, it's my go-to when that craving hits. I get the cheeseburger with bacon when I am feeling naughty, or the Beyond Burger when I need my burger fix but don't want to eat meat. I tried it a few months ago and couldn't believe how tasty it was!! So good. Diesel is quick and easy, no frills, just a good fucking burger!  They also have poutine and fried Oreos. I call this place munchie heaven, if you know what I mean.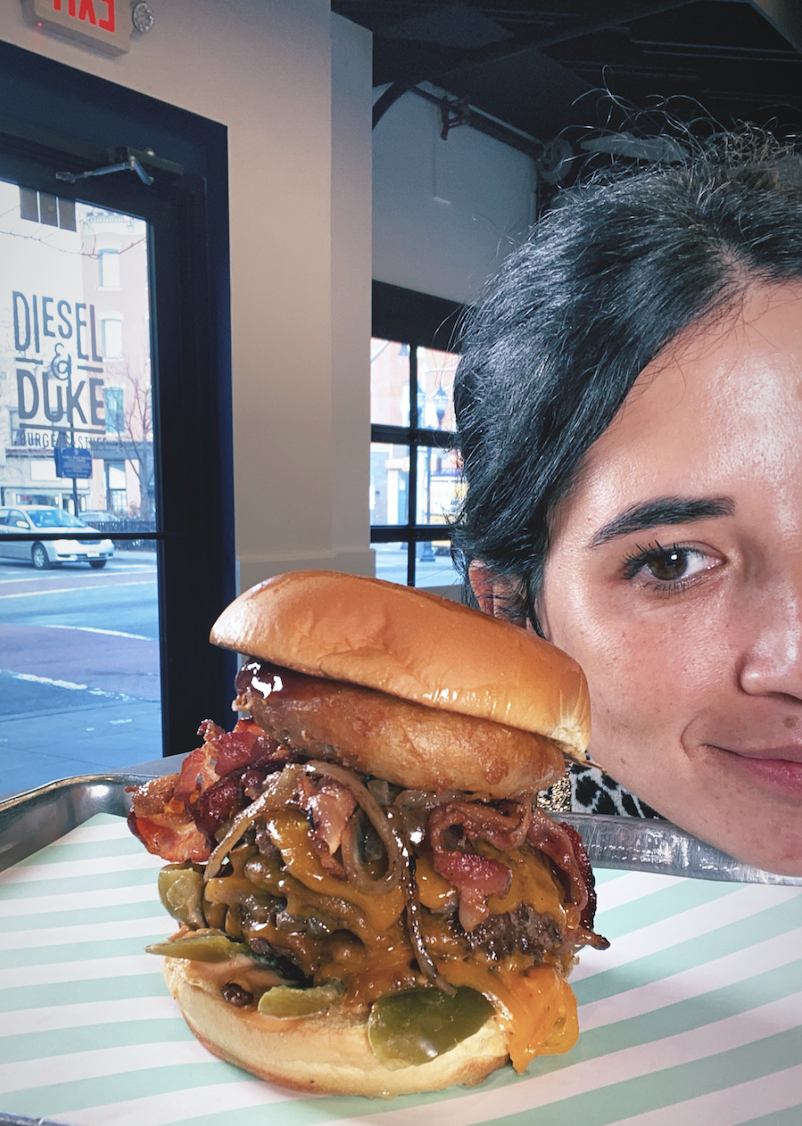 White Mana Diner
I can eat 10 White Mana Burgers with no issues. They are on the small side, but OH SO GOOD and pre-pandemic, they were open 24/7. This is the late night spot. I go to White Mana when I want the whole experience – sit on the counter order two burgers and fries and a shake. Classic. So delicious, my mouth waters as I type this.
White Mana is open for take-out only! You can find them at 470 Tonnelle Ave in Jersey City and they open at 8am.
The Hamilton Inn
I think the burger at Hamilton Inn is the most underrated burger in JC. I think most people who frequent Hamm Inn get the truffle pizza or their fire French onion soup dumplings. But that burger man, it's like a smoky burger, feels like dad just BBQ'd. It's really good.
We also agree with Joe:
joebokeninjc –  Inn Burger @thehamiltoninn 🍔🔥 It's a Classic American single 8oz patty on brioche. Always perfectly cooked and juicy for dayyyyz.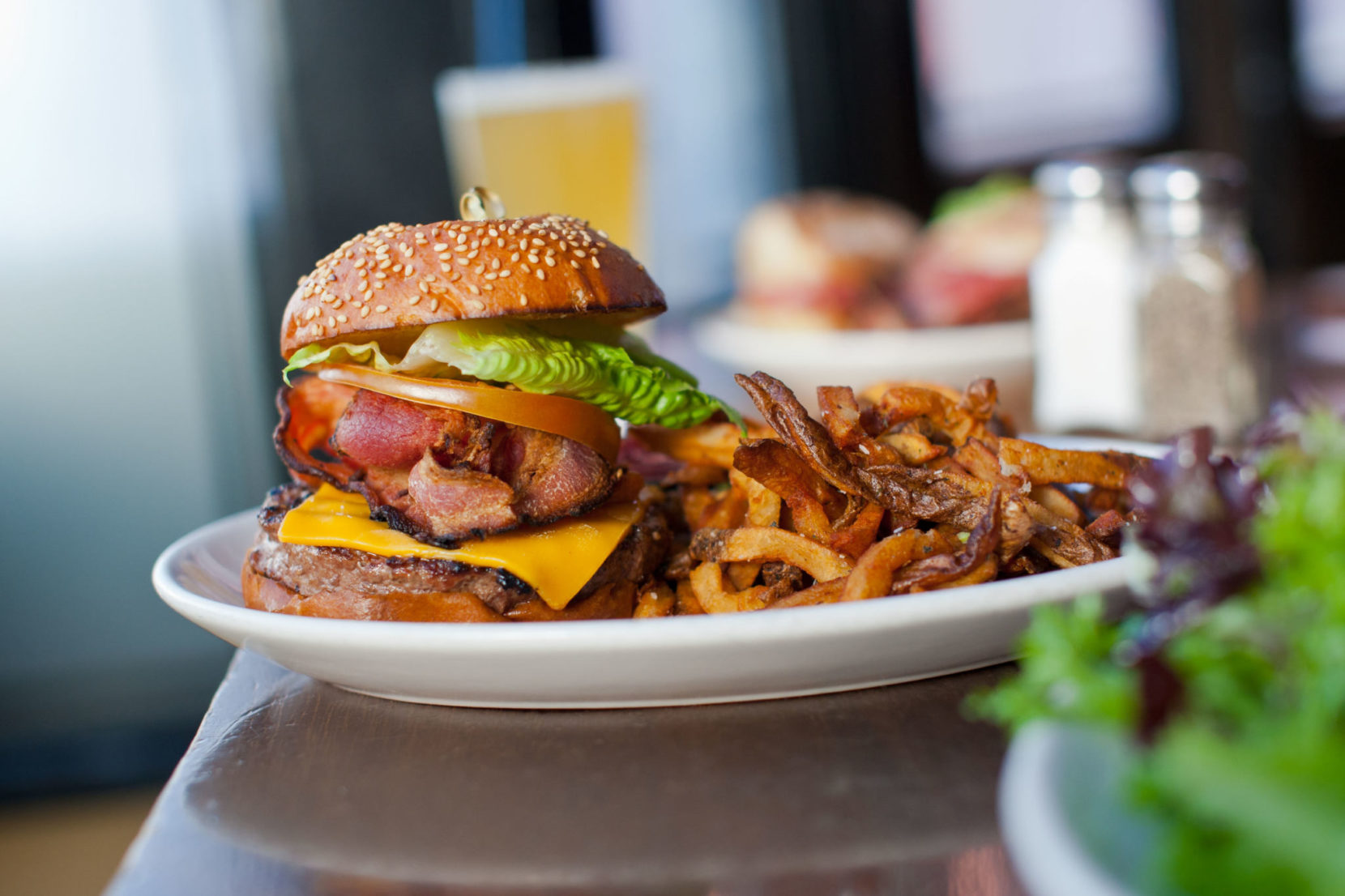 Order online for takeout/delivery 
Park Tavern
Anybody who's been living in JC for over 10 years will tell you that The New Park Tavern is the spot with THE BEST BURGER IN JC. In previous years when we posted for people to vote, this would always be number 1. If you haven't been Park Tavern is an old school dive bar/watering hole on West Side Ave that has just really good burgers. They are also open!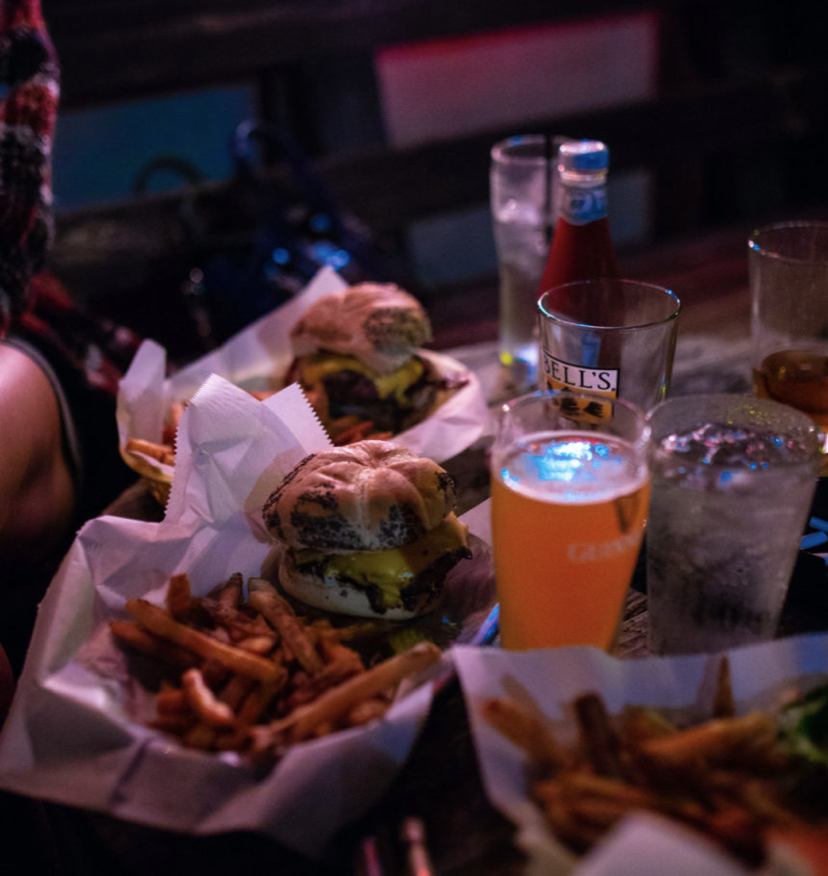 They are open for pickup!
Left Bank Burger
Can I tell you guys a funny story? Before starting ChicpeaJC.com I was a vegetarian/vegan for about a year. I completely gave up meat for various reasons that I won't go into on this post. Anyway, a few months after starting the blog, I got an opportunity to promote the HDSID All About Downtown Street Fair and was asked to go to Left Bank to shoot some content. I was really excited and heard great things about Left Bank, so I said to myself  "just take a bite".
Well I ended up trying around 3 different burgers, and I think I had an orgasm. After a year of not eating any meat, and then eating a Left Bank Burger, I was in heaven. I felt like I could run a marathon after too, I had so much energy and felt so good that I decided that I would eat meat every once in a while… and you know the rest. Thanks Left Bank for popping my cherry!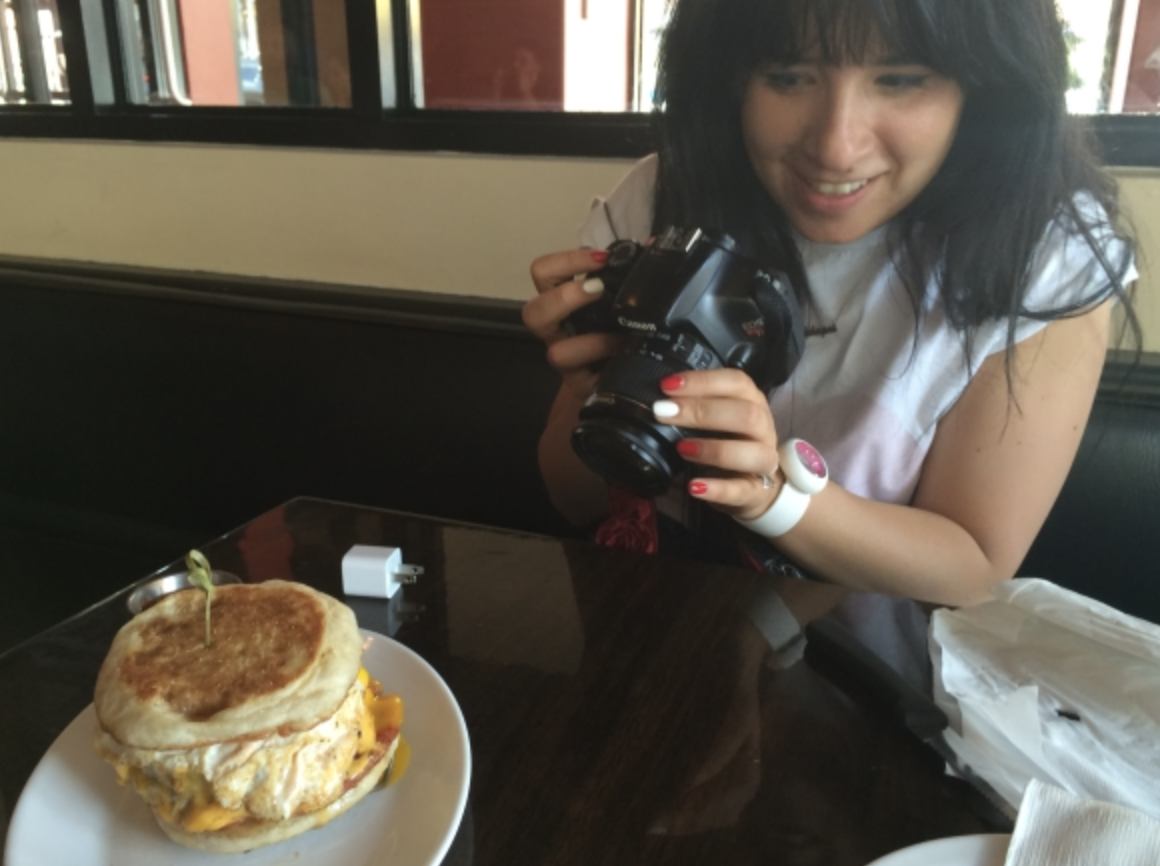 Left Bank is open for pickup & delivery!
---
Alright, now time for the FAN FAVS! Here is what people voted for Best Burgers in JC!
1. White Star Bar (By a landslide)
230 Brunswick St | 179 Warren St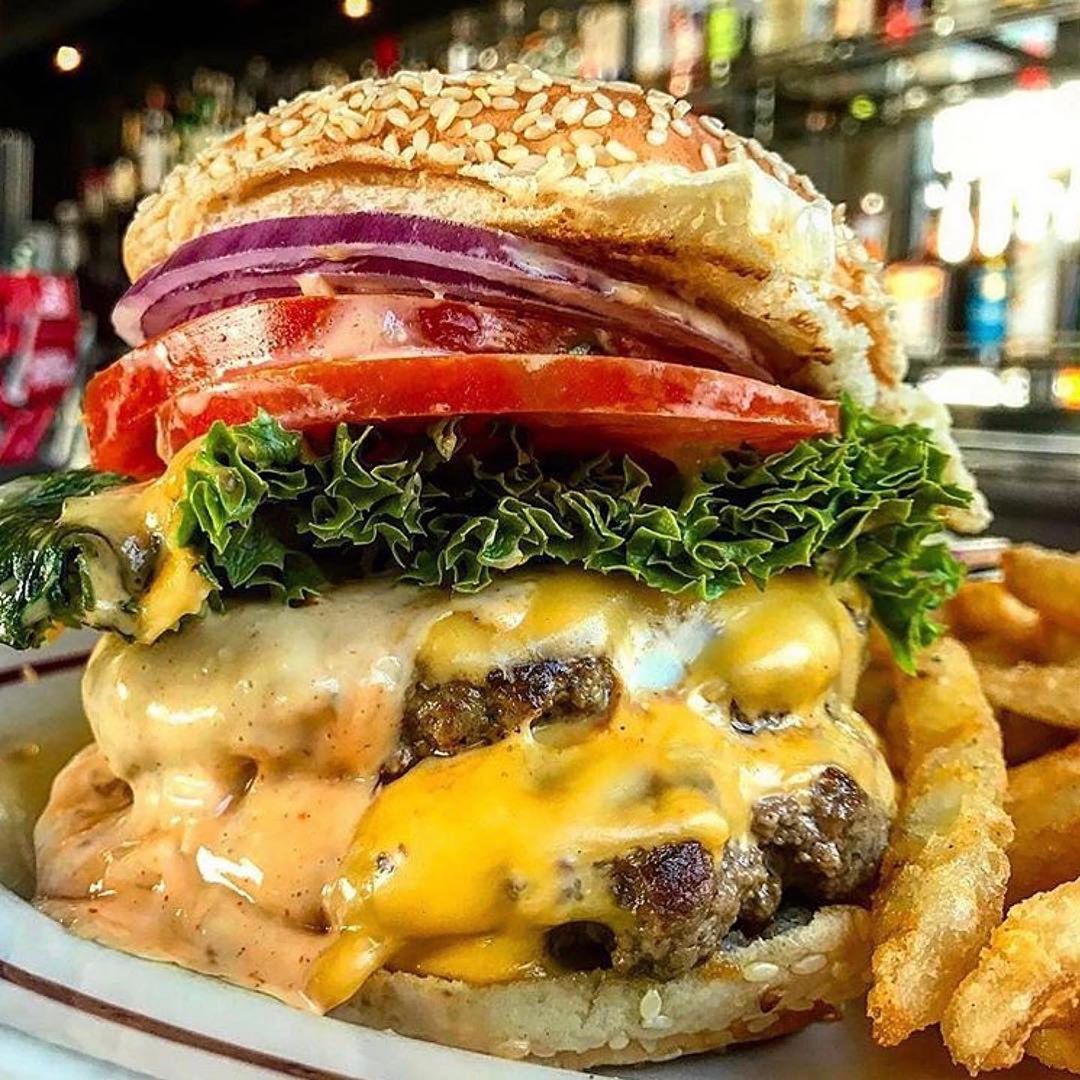 They use Pat Lafrieda meat. nuff said.
To order: Pickup and delivery available through whitestarbar.com
2. Left Bank Burger Bar
194 Newark Ave
To order: Pickup and delivery available through lbburgerbar.com
3. White Mana
470 Tonnelle Ave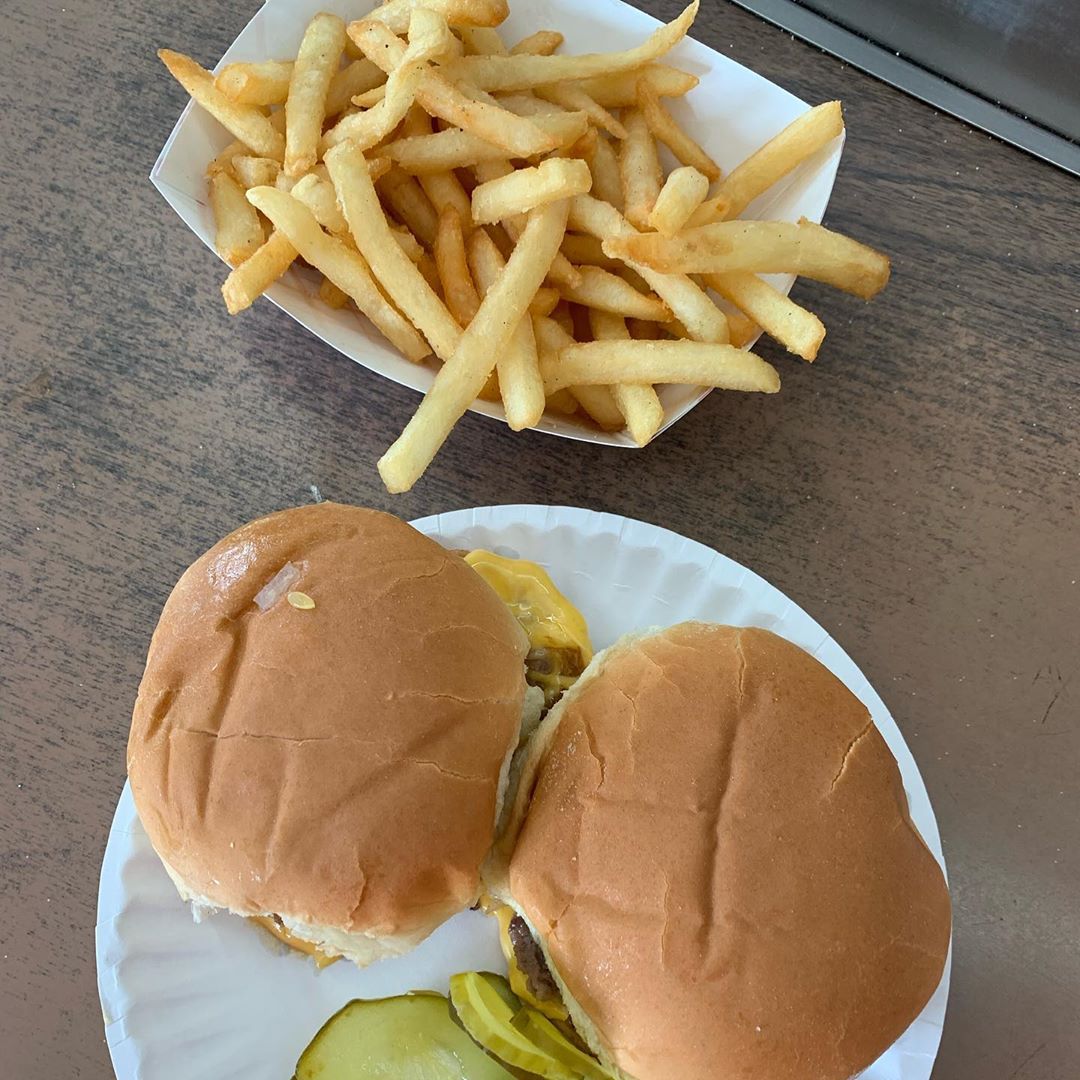 To order: Takeout only
4. Diesel & Duke
389 Monmouth St
To order: Pickup and delivery available through eatdiesel.com
5. Park Tavern – 8 mentions
575 West Side Ave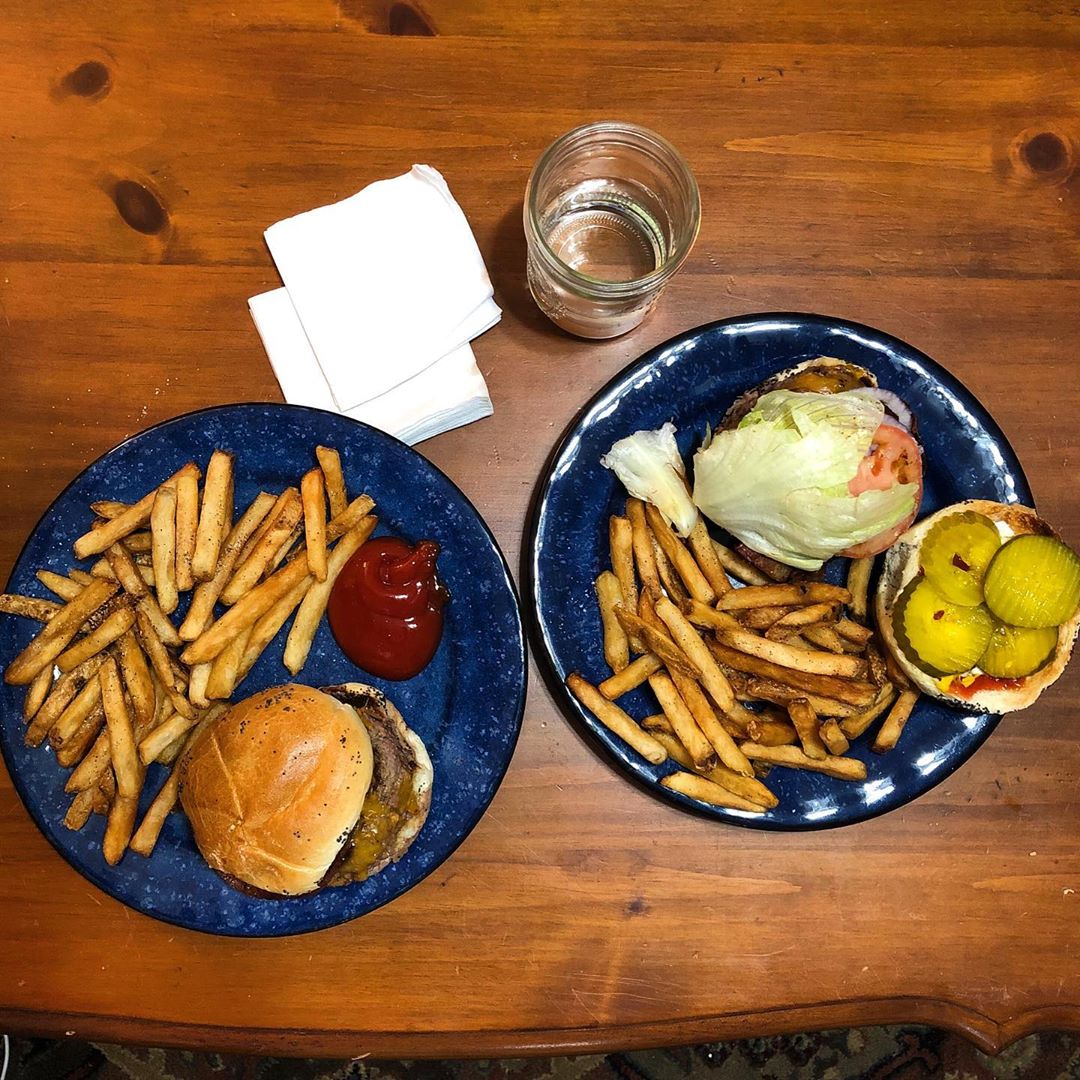 To order: Call to place order for pickup
6. Corkscrew Bar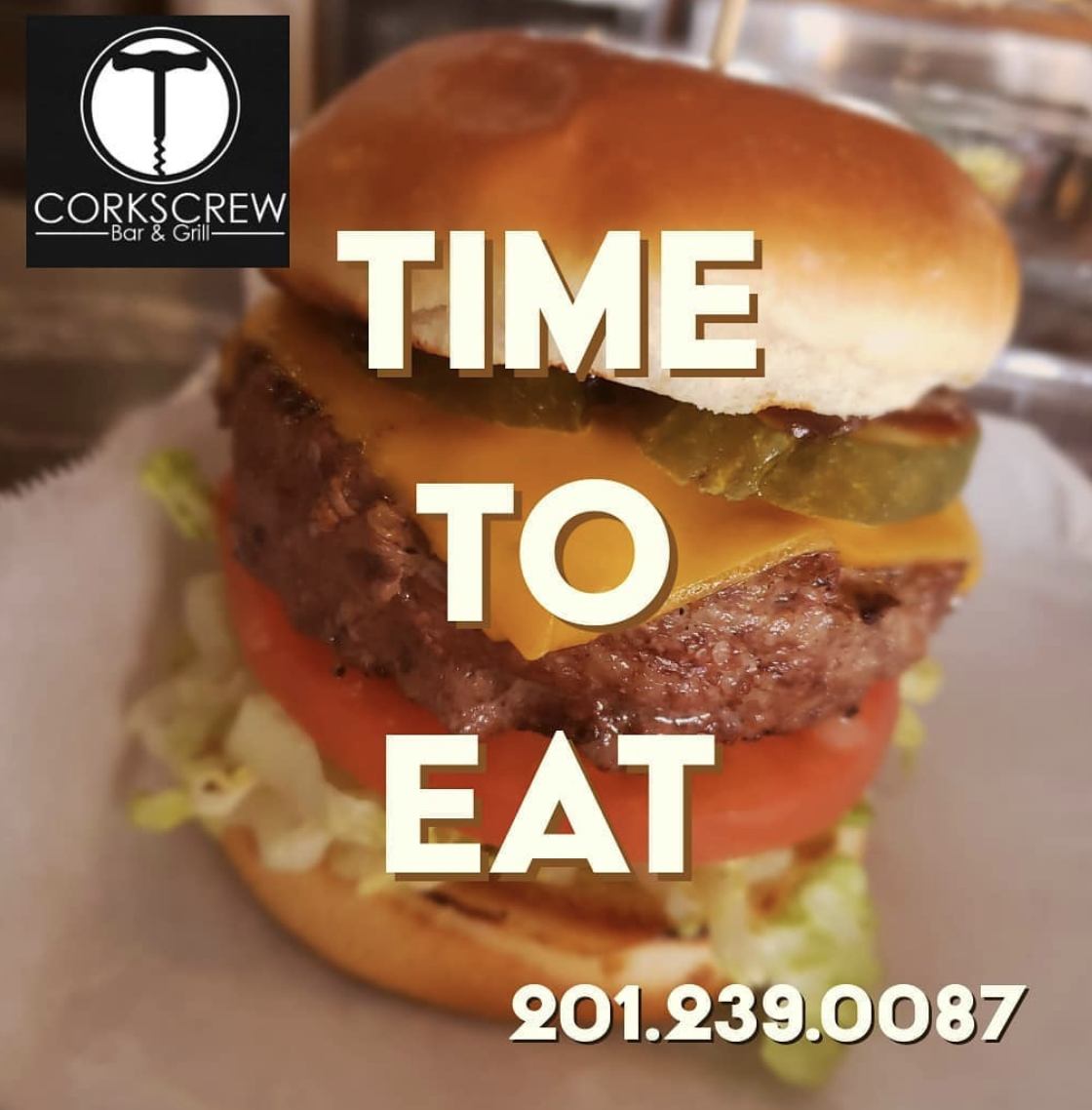 Order online! 
7. O'Leary's Publik House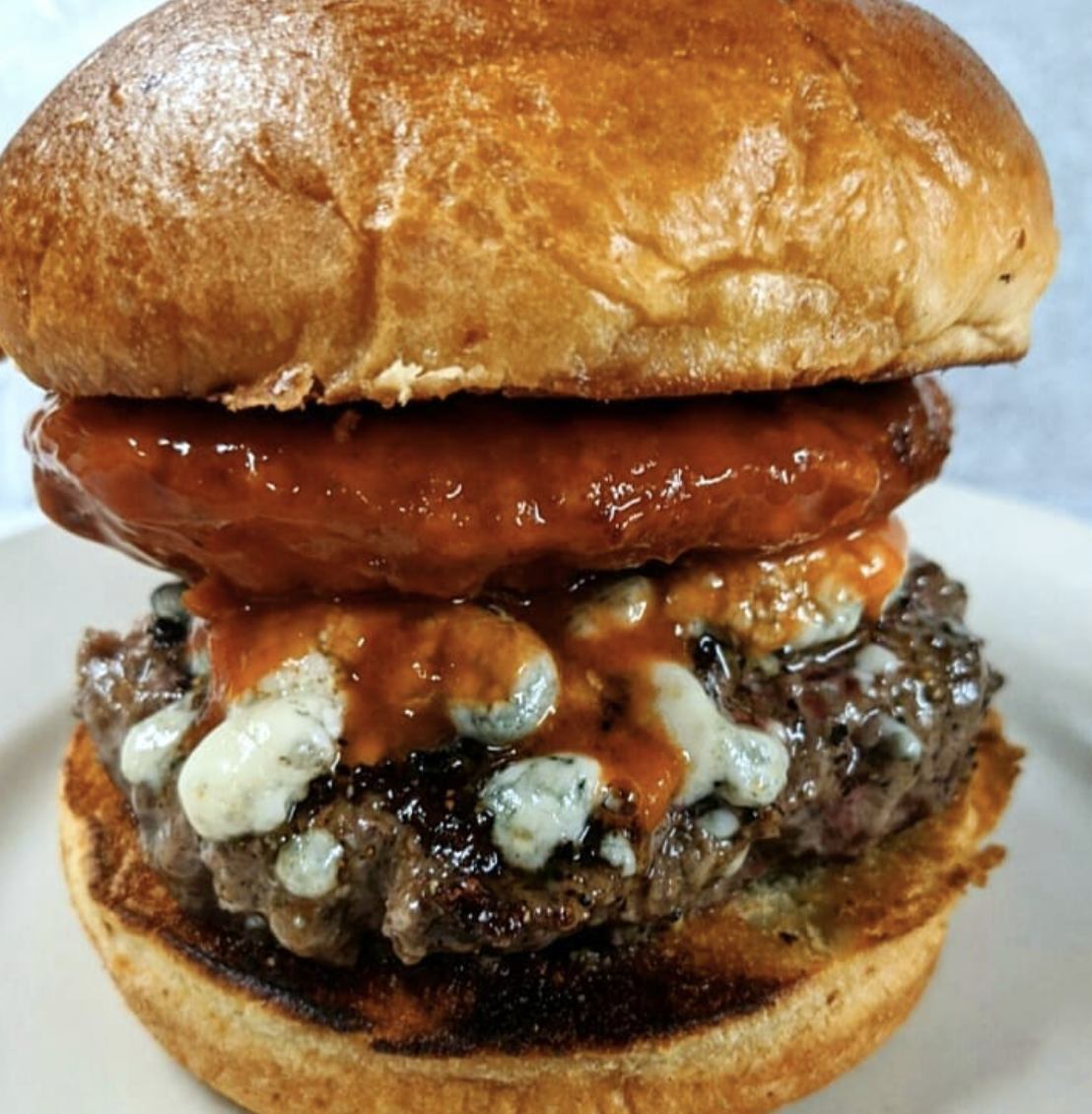 788 Garfield Ave
Jersey City, NJ 07305
201-435-7269
8. WurstbarJC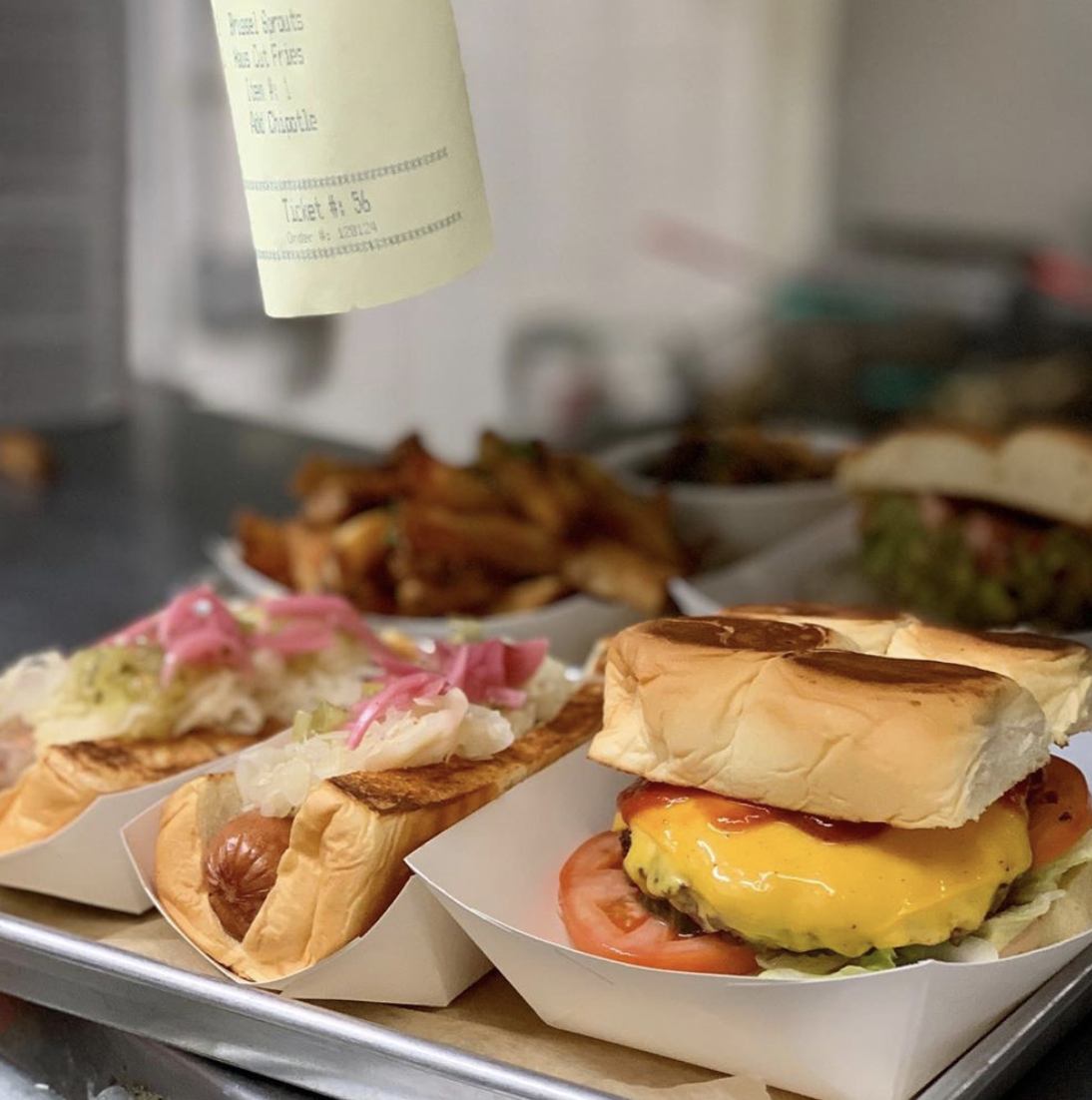 Order Online for takeout/delivery
Burgers are like sex. It's always good. Some are more satisfying than others (yes this is for Pizza too)
All Our ChicpeaJC Burger Blog Posts
6 Spots For Take-Out & Delivery
3 Burgers To Try In Jersey City
Meatless Burger Chains in JC and NYC
5 Cheeseburgers To Try In Jersey City