If you've walked through Jersey Ave lately, you've probably noticed that Brownstone isn't quite the same anymore. After closing in September, a new sign has gone up – Life Pancake Company. As reported by NJ.com, owner Zoe Bournias changed the name and space, but the great pancakes we know and love will still be available.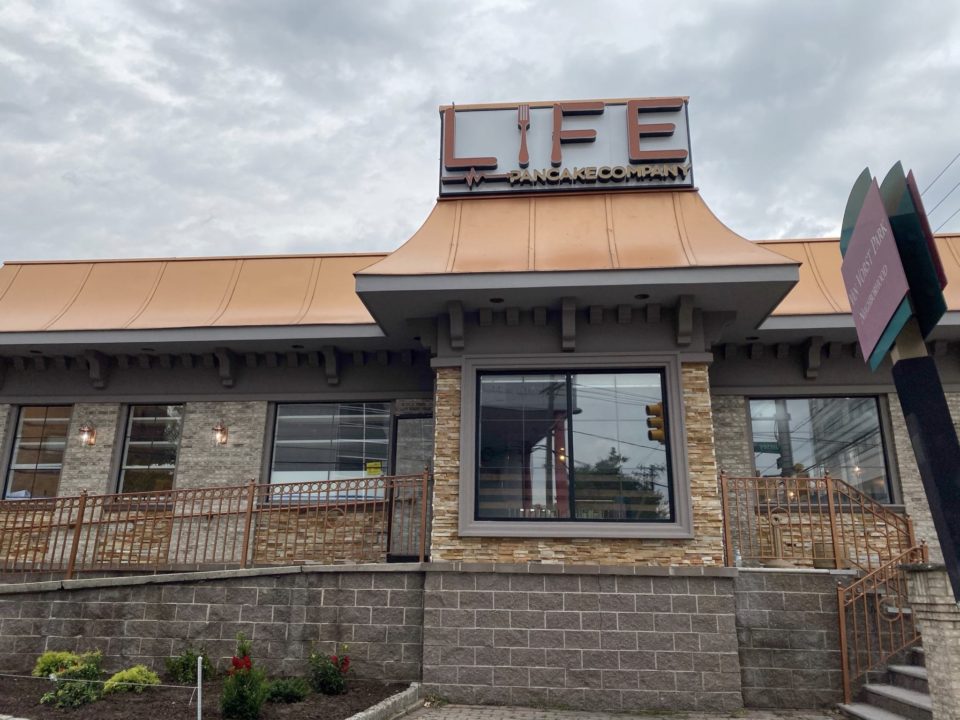 Brownstone Diner is a family-run business that's been around since the 1960s. They were even featured on Diners, Drive-Ins, and Dives with Guy Fieri for their tasty (and generously portioned) pancakes! The name change comes as a surprise to many, especially since Brownstone is a Jersey City staple, but it can be comforting to know that it's the same owner.
What will be changing are the food options and the design of the restaurant. Along with the new layout of the restaurant, Life Pancake Company will feature a menu with fresh ingredients and more breakfast/lunch/brunch options. Some have said the rebrand is likely a result of the changing demographic in the area (as can be highlighted by the changing menu).
While we're waiting for an opening date, we're sure we'll love Life Pancake Company as much as we loved Brownstone Diner!