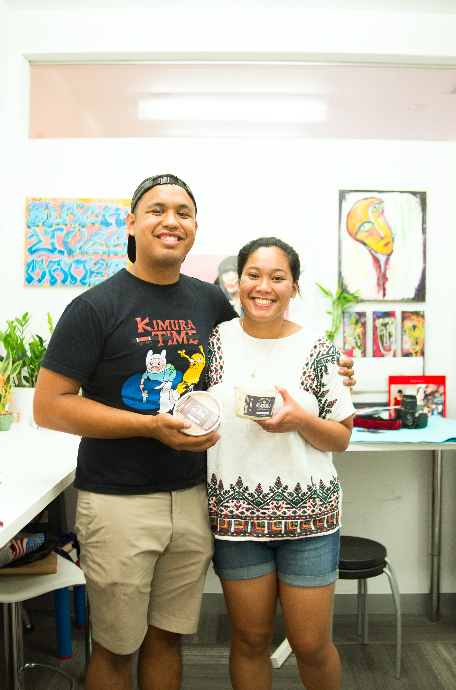 It's no secret that I have a major sweet tooth. Dessert is definitely my favorite meal of the day! I first tried Baonanas, homemade banana pudding made in Jersey City, at Project Eats over the summer. After the first bite, I was in love and ended up polishing the whole thing even though I was supposed to share it with my hubby.
While waiting in line, I read a little billboard by the Baonanas cart that said they started their business to help pay to fix their car after it was involved in a hit and run! They also had a tip jar that said something along the lines of "This will help pay our student loans." I just loved their honesty and knew I needed to meet them.
The adorable couple behind Baonanas, Lloyd and Trisha, came by ChicpeaJC HQ the other week and brought treats for the whole team to try. While we were all stuffing ourselves with delicious banana pudding, they told us their story.
Lloyd and Trish are #relationshipgoals and I am #baonanas for them!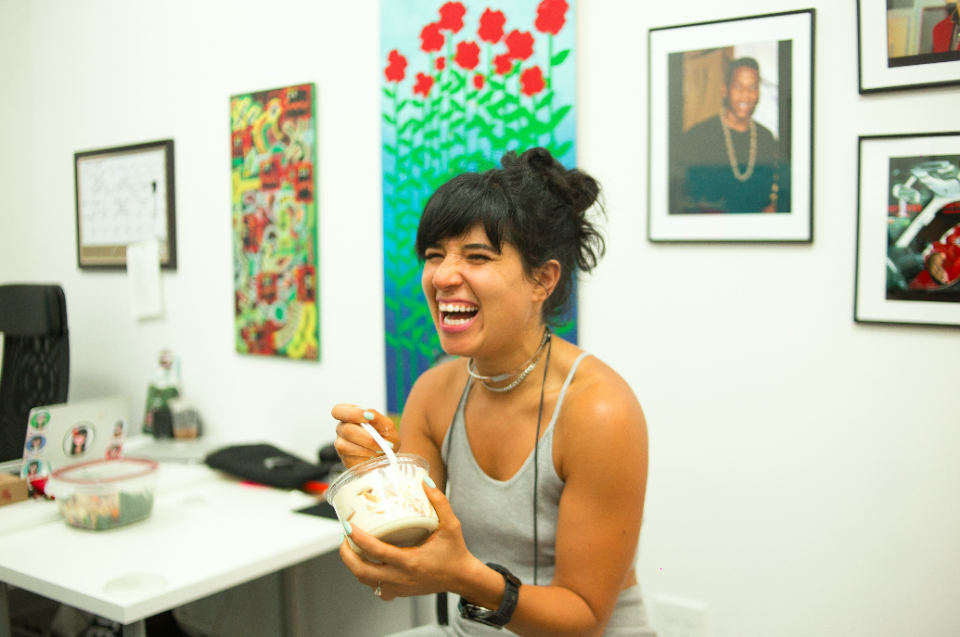 What are your names?
Lloyd and Trisha.
What do you guys do?
We make the newest dessert – banana pudding called Baonanas.
How did it start?
Lloyd: About two years ago one amazing morning, I walked outside of my house and my car was actually involved in a hit and run while parked in front of the house. That was our only way of getting to school and stuff, so for about a month, we dealt with it. One day, I decided to make her homemade banana pudding that was our go-t0 for family potlucks and parties. I just wanted to give it away to friends just because I hadn't seen people in a long time, being caught up with school and work. It was just an excuse to see people. I messed up the recipe, which ended up being a good thing. A friend came over and, while eating it, was like, "Dude, you should sell this and fix your car." So we took an Instagram with the hashtag "#baonanas."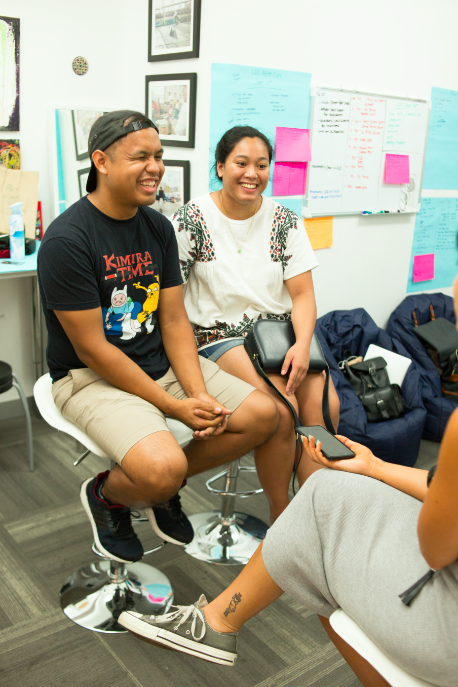 So you started selling it through Instagram?
Lloyd: Yeah.
Trisha: It was mostly his friends and family.
Lloyd: Out of nowhere, strangers started texting us. At the time, DMs didn't even exist yet, so it was my phone number getting random text messages from people. "Hey, how's it going? Is this that banana pudding guy?" I felt like a drug dealer.
Where did you get the recipe from?
Trisha: I'm a novice baker – not anymore since I don't have the time. It's always been a thing that I liked to do because I have a really big sweet tooth. We discovered Magnolia's banana pudding a long time ago, and I liked it, but it was so far, and I didn't want to go into the city. I started looking at recipes and stuff, and then I found it and made it. Eventually, I realized I didn't really like it that much anymore, so I started experimenting on my own. My mom, who's a really good cook, makes Leche Flan, which is a Filipino dessert made out of eggs and all that. I thought, "Huh, this is very similar to boxed Jello."
Trisha: I used my mom's Leche Flan recipe and started playing around with that, so that was kind of our base. It just developed from playing around and being bored after school.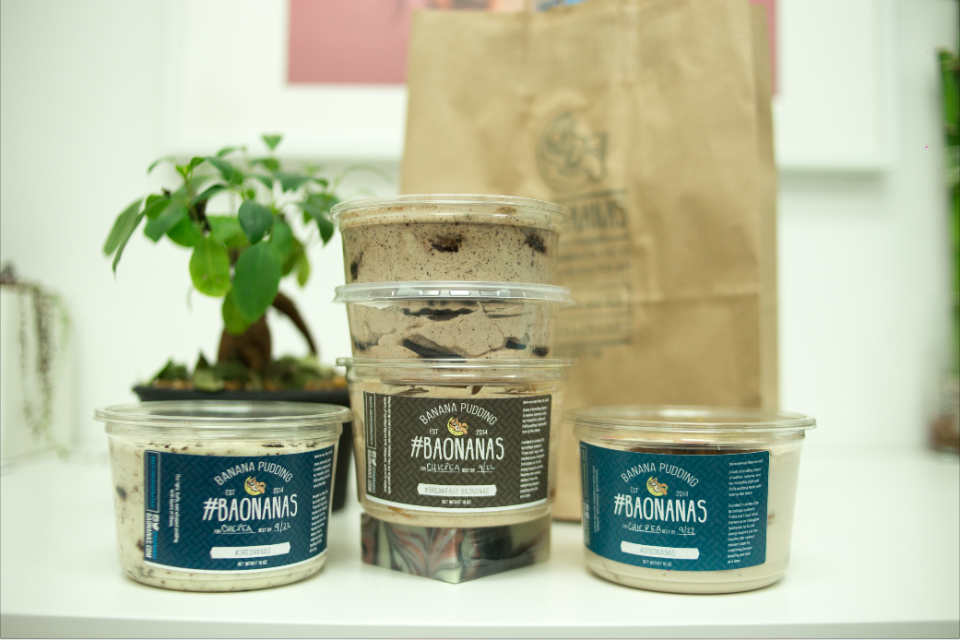 Lloyd: We messed up sometimes!
Trisha: Yeah, he messed it up, so certain ratios were changed.
Lloyd: It ended up tasting better.
How long ago did it start? 
Trisha: Ever since I decided to try making it at home.
Lloyd: Around 2013 or 2012 is when we started making it for family parties and stuff.
When did you guys become a business?
Lloyd: January 2015. The accident and everything was March 2014. From March to December 2014, we were just doing it as a side thing with college classes. Our weekends were basically just dedicated to making a bunch of it.
Trisha: We'd only make it once a day, and we'd have limits.
So let's rewind a little bit – you started on Instagram. How did it go from selling it to random creepers online to being a legitimate Jersey City business? I see you guys at all the events and everyone knows who you are. How did that happen?
Trisha: I think the business kind of took a life of its own. It was something we enjoyed doing. At first, it was a hobby, and we got to spend a lot of time with each other, so it was a way for us to bond as well. We eventually realized it was becoming something else and people were really enjoying it, and our friends and family said, "Maybe you should continue selling it." We thought about it, and it's fun. Instead of spending our free time on other things, we could do this.
Lloyd: It helped pay for tuition, too. It saved us when we got into a tight spot one time for one of my semesters. It was another way to pay for college. It's tough because New Jersey is one of the two states in the US where you can't sell from home. To legitimize it, we began renting kitchens and once a week, we'd go in and have 12-15 hour days. Everything was made to order, and I was still receiving random texts, so we created an online store.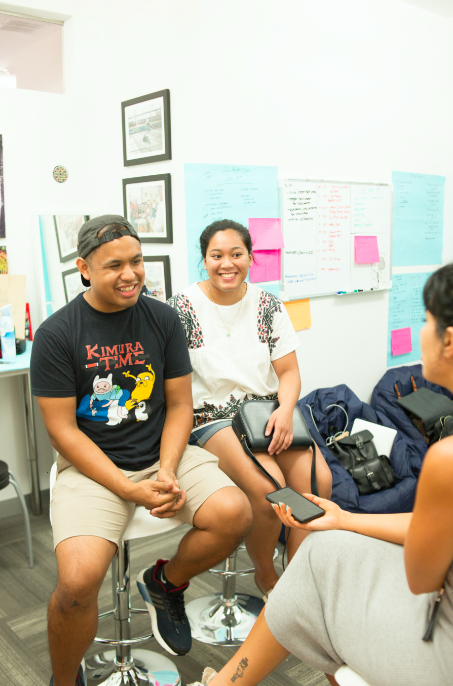 So you have a space of your own now?
Lloyd: We rent kitchen space right now. We sub-lease.
Trisha: It's by Liberty State Park.
Lloyd: It was little tricky, transitioning from something we just did on the side to taking it full-time.
Trisha: There are a lot of rules and regulations, and we're not in the business to know these things, so it was a lot of research and a lot of calling. It's very bureaucratic, so it was a lot of "Call this person. Call that person. Go here." It took a lot of time, but we eventually got there.
Lloyd: We transitioned, and now you see us at farmer's markets. We just got a cart, so we've been using that.
Your #coconanas one tastes so good!
Lloyd: Not to toot our own horn, but I was actually surprised! It took a lot of trial and error, a lot of suggestions from our vegan friends and lactose-intolerant friends. I used coconut cream, cashew cream.
So you guys are obviously together. How long have you been together?
Lloyd: Six years.
Trisha: We just celebrated our anniversary on the 3rd.
How old are you?
Lloyd: Twenty-five.
Trisha: Twenty-two.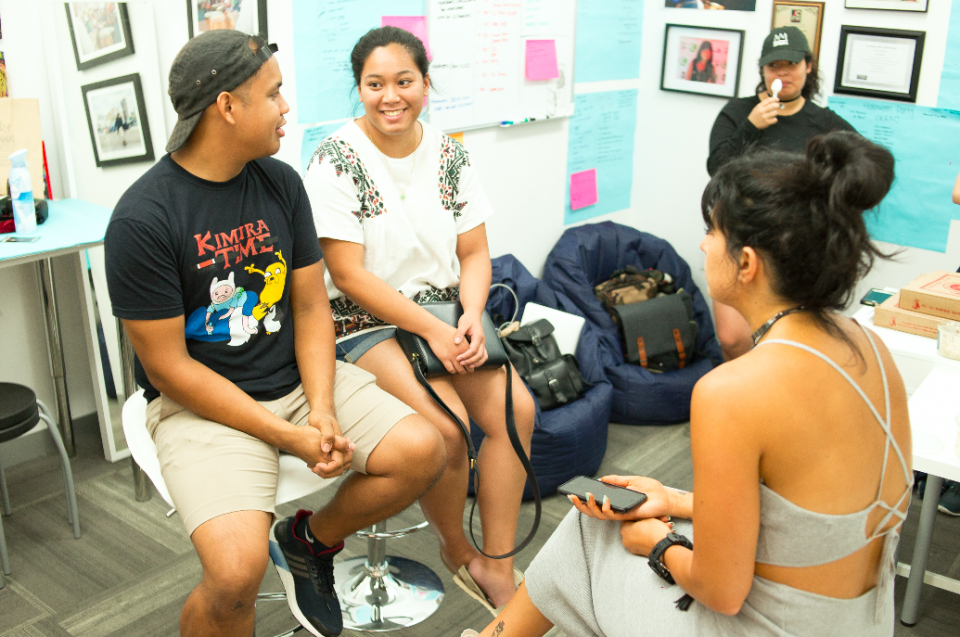 That's amazing! Seeing people your age doing that, thinking outside of the box and starting businesses to make a name for themselves, is amazing.
Lloyd: We actually have a blog for Baonanas called "What Are You Baonanas For?" We focus on people's journeys and what they do to chase after their passions. Every time someone tells us we're doing so much for our age, it brings me back to the time when Baonanas first started. When I was twenty-two and just starting, I was kind of in a slump, too. Baonanas came to us at a time where I was barely passing classes, doing the bare minimum. Trisha's always been a superstar – she's in law school and killing it. She's amazing.
One thing that Baonanas really did for me was give me something to be passionate about, something to really want to do.
You get pressured to follow a certain path.
Lloyd: Exactly! Running a business is a path that is tough. I'm sure you know. It's a unique community where every day is an emotional roller coaster. You have to figure out things on your own, learn by experience, fuck up to learn. Baonanas changed our lives, so if we could run a blog where we can learn from people that have gone on a journey to pursue their passion and possibly help people pursue theirs, too, then that's where we think we're actually making use of the platform we've been fortunate enough to have.
I love it. It's funny because when I hear people my age or older talk about the next generation and "Oh, all they care about is social media." They have no idea! We live in a very exciting time where anyone with a good idea and balls can make a name for themselves, and you don't have to work for the corporate world. They're miserable because they're sitting in a cubicle while kids in their 20s are creating brands or businesses.
Lloyd: Absolutely! It's all about the journey. It's going in, making mistakes, and hopefully surrounding yourself with like-minded individuals who keep you going.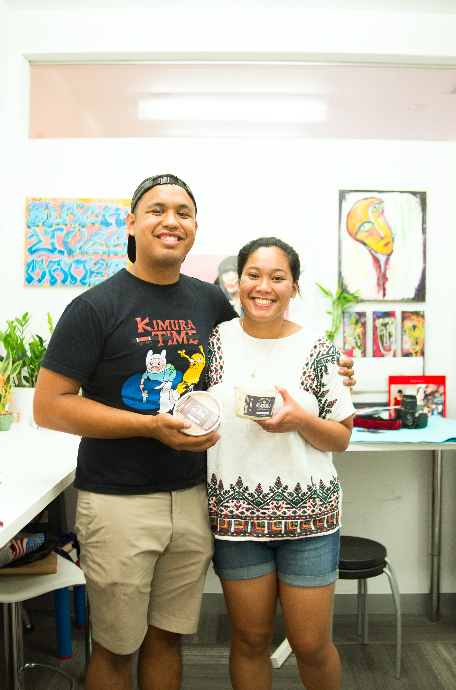 Awesome. What's next for you guys?
Lloyd: We have a Kickstarter. We're hoping to launch it next week, but we're still looking for a venue. That's been the tough part. Right now, we work in a 10 x 10 kitchen space, which is really tight. AC doesn't work, so we lost a bunch of batches.
Trisha: The fridges aren't very reliable, so we lost a lot of product and ingredients over this incredibly hot summer.
Lloyd: It's been tough because we can't get funds since we're so young and have student loans.
So you have a lot of challenges?
Lloyd: Yeah, but we're just rolling with the punches.
How is it working together? Does that affect your relationship?
Trisha: I think it's made us stronger. We have disagreements and stuff, but that's really good for business partners because you don't just want Yes Men. Here, we can have a back and forth of considering and weighing options, so it's good.
Lloyd: And there are things she's amazing at that I totally suck at, and vice versa.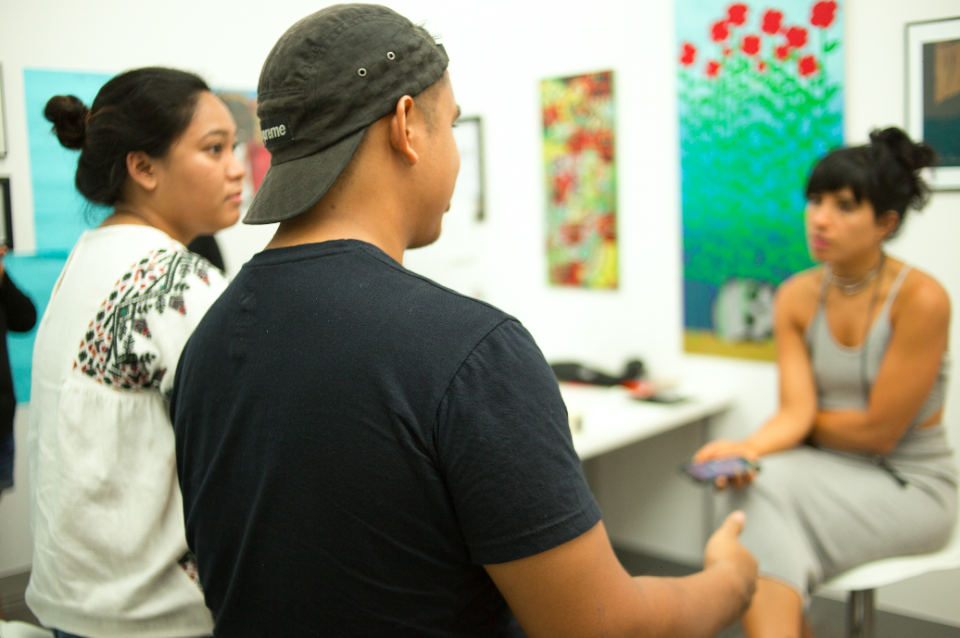 You guys are so cute! Did you guys grow up in Jersey City?
Lloyd: Yeah, I was born and raised.
Trisha: I came here when I was seven.
What area in Jersey City?
Trisha: When I first came here, I lived in the Heights, down Palisade Avenue by Christ Hospital. Then I moved to the Greenville area. That's where I lived ever since. Then I went to high school downtown at McNair. Jersey City's not that big where you're kind of secluded in different neighborhoods.
Lloyd: I'm from the West Side area.
Cool. How do you feel about the changes in Jersey City?
Lloyd: I actually wrote a twelve-page report on the development of Jersey City. Especially now, you hear so much back and forth, like a "Us vs. Them" thing, but what people don't understand is that it's a very complex situation we have going on. There's a lot of good that does come to the community, a lot of benefits that come through developments. The inconvenient truth is that there are a lot of people getting displaced, and affordability in certain areas is getting a lot harder for people that have lived there for a long time. I don't think it's something that's cut and dry. There's 1000 good things and 1000 not-so-great things, but my overall view is that I'm excited to see where Jersey City goes. I'm embracing everything, and I like it.
Trisha: I'm excited to see where it goes, too. I think Jersey City is the second-most diverse city in the entire country, and I hope that it stays that way. That's what makes Jersey City so vibrant. I hope the people who live here get to stay here if they want to, and that they can continue to contribute to the culture.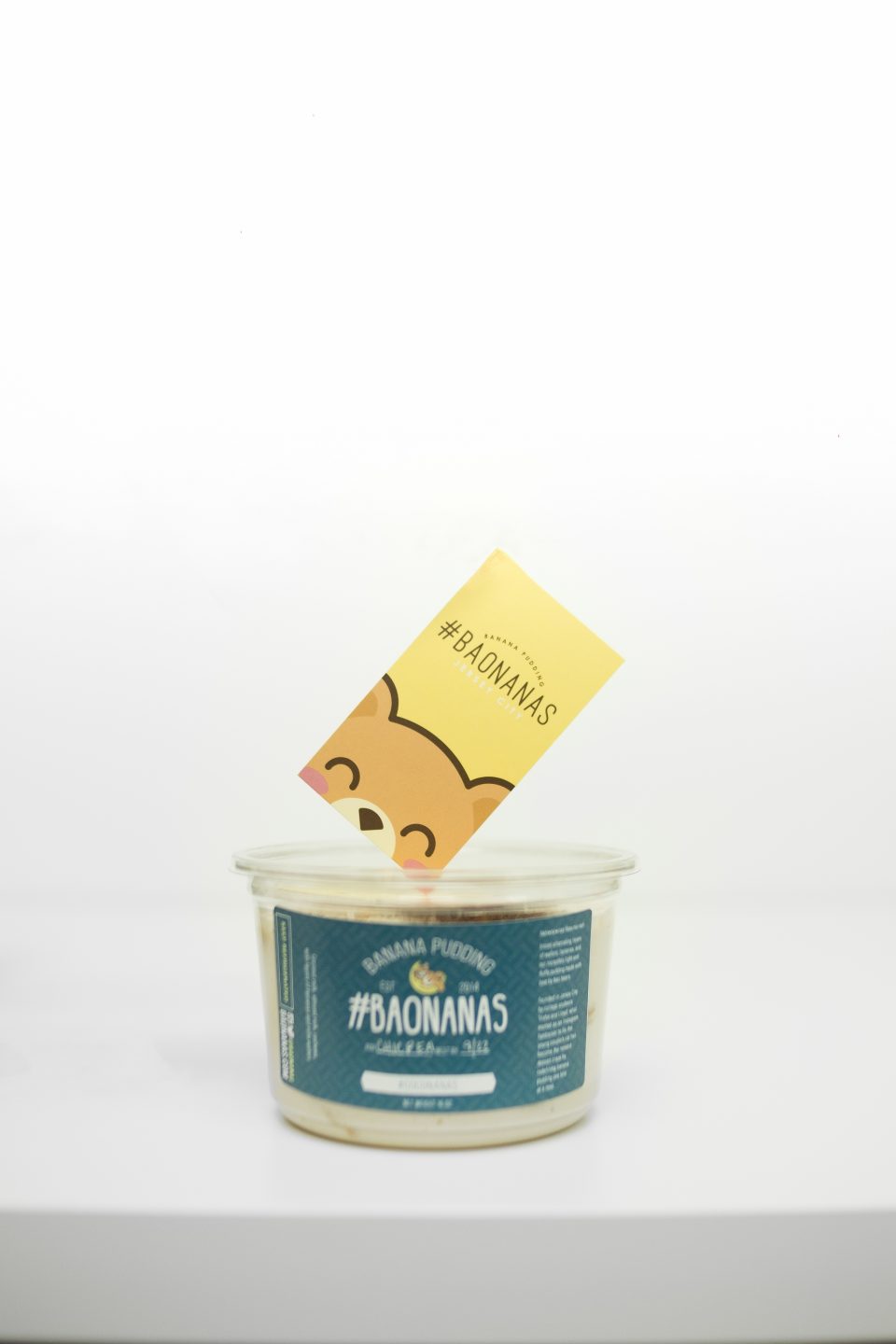 I agree – with everything and in a growing city, there's always going to be shitty parts of it, like people moving in who don't give a fuck about the city. I wasn't born or raised here. When I came here, my goal was to be a part of the community. Even before I started the blog, I shopped local and supported local businesses. If you have that kind of mentality and support the culture, great! But if you're only using Jersey City as a place to sleep, that's not cool. 
Trisha: I do hope that the people who come here come with an open mind and aren't closed off to exploring other parts of the city that aren't as developed.
Lloyd: I think that's what's so beautiful about Jersey City. Unlike other areas, where there are high-end franchises and corporations, Jersey City has local-owned businesses. Like, I think Carmine's on Mallory by West Side is the best Italian spot. To this day, I still think the best pizza is Vinnie's on Danforth. I get it, it's far, but there's a lot.
Trisha: There's a lot of potential here. A few years ago, there was this mom-and-pop shop that opened, and it was a rice bowl shop. It was very cool, and they had cool teas, but it ended up closing because it didn't work in the area.
Lloyd: It's something we think about a lot, too. We want to open up a shop eventually, but we need to figure out where we should put it.
Do you guys have a favorite Jersey City hangout spot?
Trisha: We love to eat.
Lloyd: Mordi's is one of my favorites.
Trisha: I love Mordi's, I could have that all the time!
Lloyd: Ahri's Kitchen.
Trisha: We're not big drinkers, so we don't really go to bars.
Lloyd: Coffee would have to be The Grind shop. It just depends on what it is. Like, best Italian is Carmine's.
Trisha: Monmouth Deli by McNair – I grew up there, and that was always amazing. Everything we do is food-related.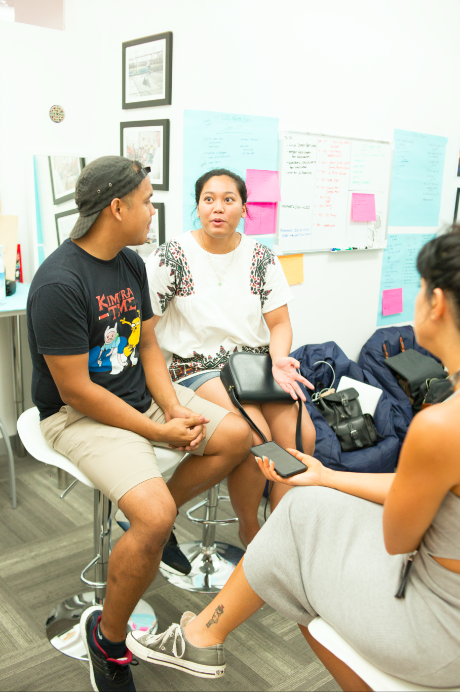 Awesome. So…what are you "Baonanas" for?
Lloyd: My two things are Jiu Jitsu and dance.
Trisha: For me, there are so many things I've always been interested in, and I don't think I have that one or two things that are definitely "it." I'm still figuring it out.
Lloyd: On a deeper level, it's just connecting with people. When we used to have this whole pick-up system at our house, when we were a fundraiser, we had the most amazing conversations with random people. People would come pick-up their stuff and ask, "How's the car? How's school?" And I wouldn't even know them.
Trisha: He can start a conversation with anybody, and it'll be like they've been friends forever.
Lloyd: I feel like we're so fascinated by movies and books while people are like walking stories.
Trisha: And then there are so many untold stories and burdens.
Lloyd: Nothing is better. 
---
Baonanas just had their Kickstarter Launch Party on September 23rd in the backyard of their headquarters! You can find more information on their Kickstarter and you can back this project here: http://www.baonanas.com/kickstarter.
You can find Baonanas on Facebook and Instagram. They also have their own website for you to browse and order!