This weekend we participated in the Spartan Sprint Race in Tuxedo NY (post coming soon!), and instead of packing nutrition/protein bars that have a list of 1000 ingredients …. I decided to make these Raw Vegan Energy Balls. There are many variations for this recipe online but I basically use what I have in the pantry. You can use any type of nuts or dried fruit essentially. We ate this about 45 minutes before the race and it kept us fueled through the entire thing and we crushed it! Also they are pretty darn tasty; its a perfect afternoon snack or desert.
Now Put those yummy balls in your mouth!
Raw Vegan Energy Balls
Ingredients:
3/4 cup of salted almonds
3/4 cup of mixed nuts
4 Tbsp of Chia Seed
1 Cup of Pitted Medjool Dates
1/3 Cup of Any dried fruit you have
2 Tbsp of Cinnamon
2 Tbsp of roasted coconut or regular
2 Tbsp of Vegan protein
2 Tbsp of Water
2 Tbsp of Cocoa powder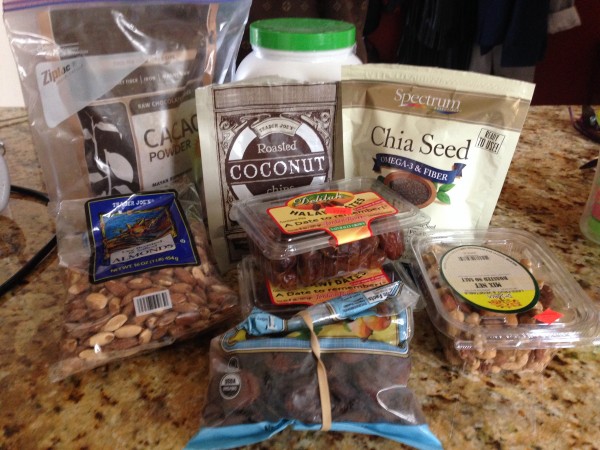 Step 1: In a high powered blender like a Vitamix or a food processor; throw in nuts and chia seeds.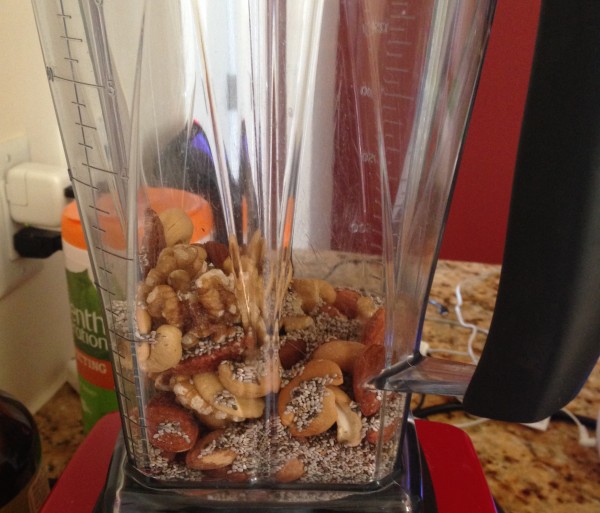 Step 2: Pulse until it the nuts have crumbled and mixed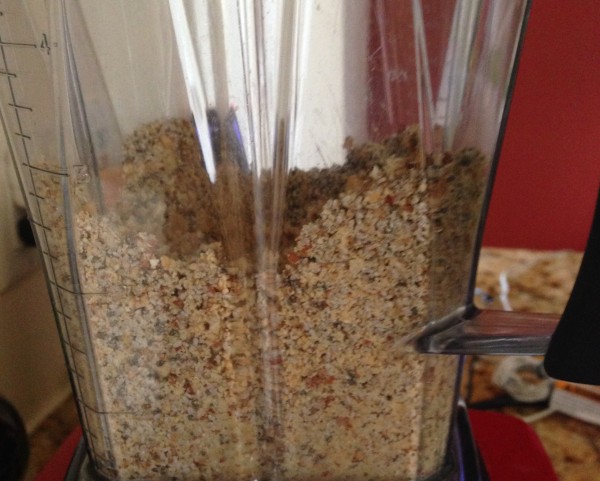 Step 3: Add pitted dates and the rest of the ingredients to your blender and blend until a sticky dough forms.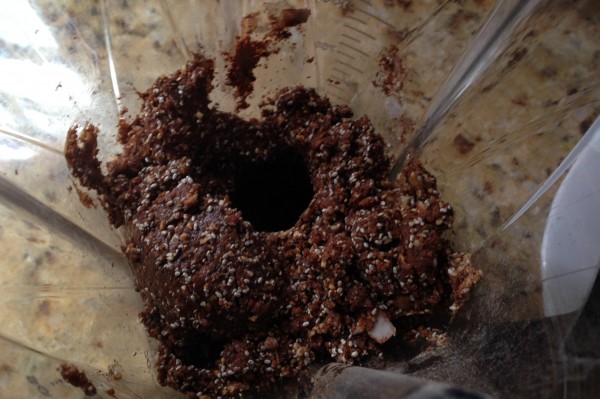 Step 4: Form balls with your hands, wrap it and store it in the fridge!
I am officially a Spartan Warrior!